A list of the interesting things the Wild Bird Club members did in September

WBCP President Anna Gonzalez and Executive Committee member Mel Tan were interviewed on 1602 DZUP's Kwentuhang Pets hosted by Khrysta Rara.
Thank you to Alex Loinaz for recording the interview!


GUIDED TRIPS. The club conducted a total of  5 guided trips this month. Most of them were for classes of St. Scholastica Manila which were held in the Coastal Lagoon. A class of UP Journalism students were also guided there after helping with the Coastal Clean-up. Another guided trip was held for students of the Philippine Science High School, spearheaded by WBCP member Jon Javier for their Alternative Classroom Learning Experience (ACLE) activity. Visiting birder EM Ganin also joined a birding activity at the Coastal Lagoon during the September 11 Coastal Clean-up.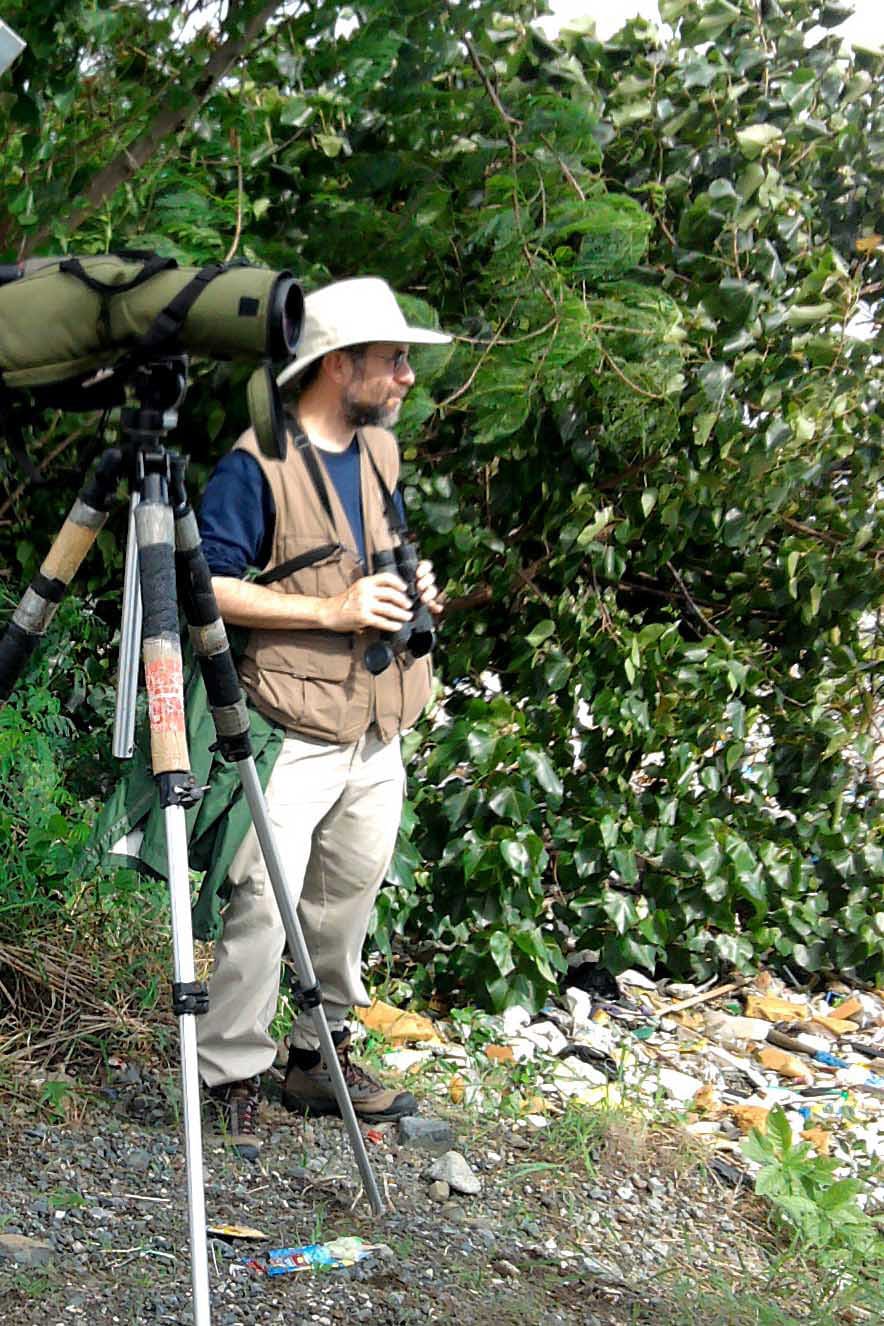 CLUB TRIP. Some club members went on a club trip to Mt. Makiling. This trip was joined by 17 birders with a total of 36 species seen and heard.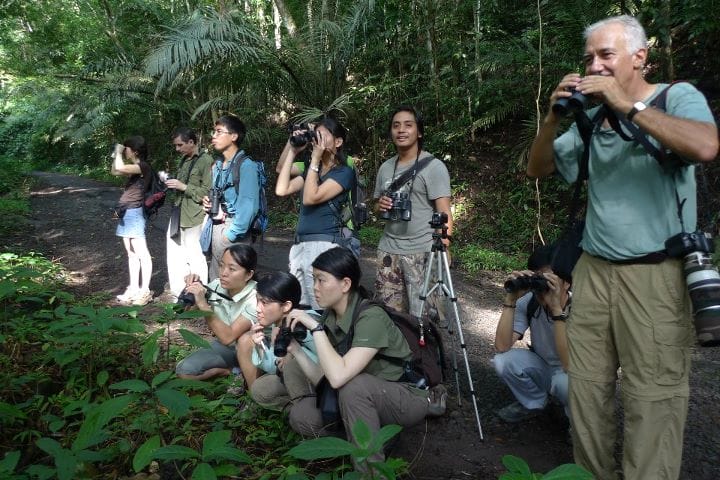 Maia Tañedo gave a talk on  Urban Birdwatching at the the R.O.X. store in Bonifacio Highstreet followed by a presentation by WBCP President Anna Gonzales on the WBCP, Coastal Lagoon and 7th Philippine Bird Festival.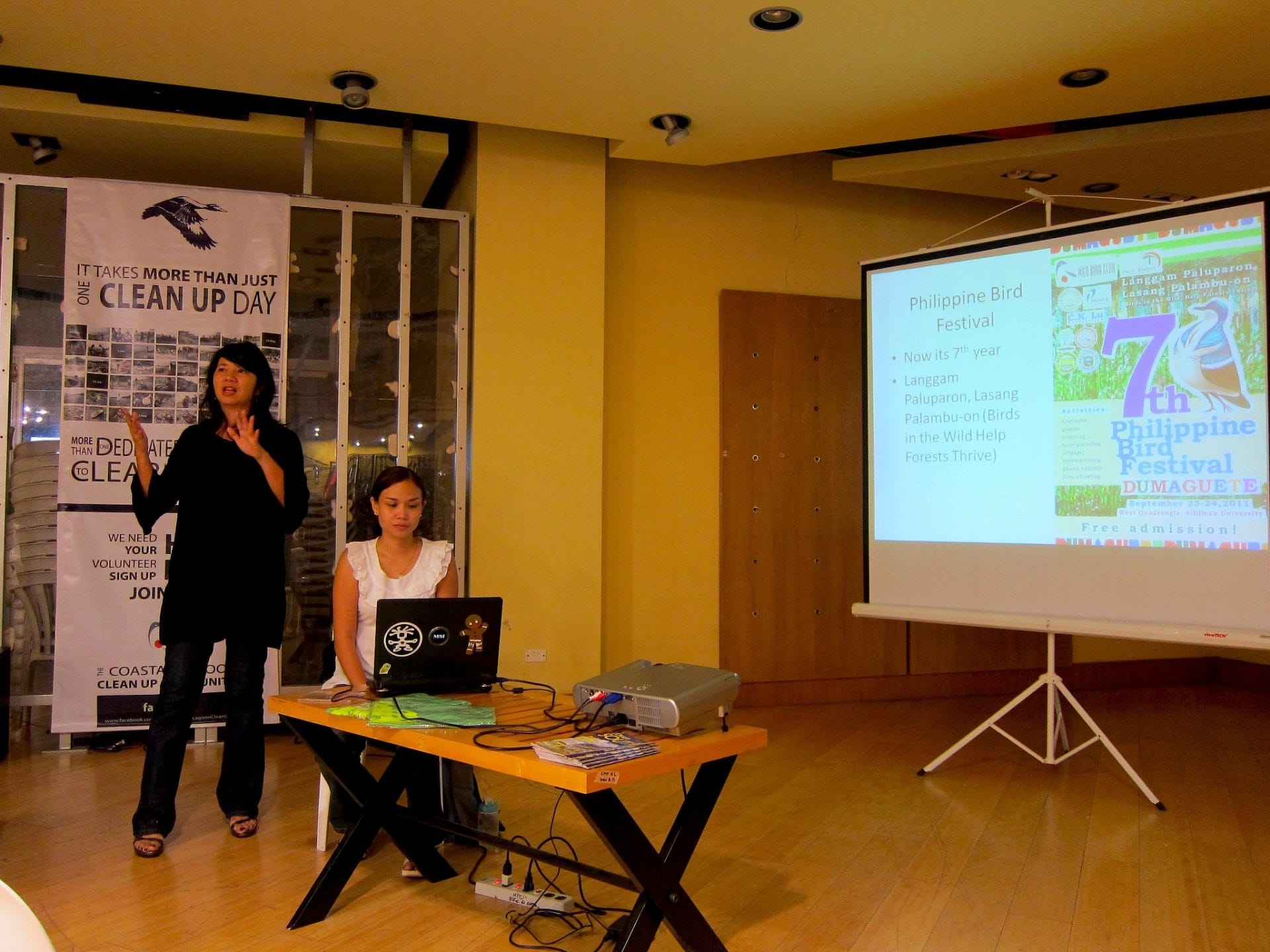 Mrs. Cynthia Villar invited WBCP club members for a luncheon in her home in Las Piñas. Afterwards, the group visited her livelihood projects which included making crafts from water lilies and rope-making using coco fiber. They also visited a composting center and checked out their river-cleaning project. Their afternoon with Mrs. Villar culminated with a visit to the Coastal Lagoon where they did some cleaning up and birdwatching as well.