Some of the interesting things that the members of the Wild Bird Club of the Philippines did in OCTOBER
by Maia Tañedo
WBCP Treasurer Mike Lu was interviewed on DWIZ on the very first day of October.
Some club members gathered together and celebrated the Mid-Autumn Festival at Alice Villareal's residence with a simple salo-salo and a fun dice game. Lots of prizes were taken home!
Raptorwatch. The migration season has started and the raptors have been trickling into Philippine skies. A total of 3 trips were conducted during the past month to ID and count the raptors flying in. This year, there are two sites in Tanay for the raptor watch: the PAGASA Weather Station and the Cabanos' farm located in Sitio Jamboree.
Guided Trips. There have been a couple of guided trips conducted this October. A free birdwatching activity was held in the La Mesa Ecopark and was covered by GMA News.
[vodpod id=Video.15563149&w=425&h=350&fv=enablejs%3Dtrue%26amp%3Bimage%3Dhttp%3A%2F%2Fimages.gmanews.tv%2Fvideo_thumbnails%2F2010a%2F2011a%2F10%2Fbt_101711_14.jpg%26amp%3Bfile%3Dhttp%3A%2F%2Fvideos.gmanews.tv%2F2010a%2F2011a%2F10%2Fbt_101711_14.flv%26amp%3Bchannel%3D9432%26amp%3Bplugins%3Dltas%2C+gapro-1%2C+adtvideo%26amp%3Badtvideo.config%3Dhttp%3A%2F%2Fwww8.gmanews.tv%2Fflash%2Flicensed%2Fconfiguration.xml%26amp%3Bgapro.accountid%3DUA-242242-2]
Another guided trip was held at the Coastal Lagoon which coincided with a beach clean-up. Both guided trips were participated by adults and kids alike!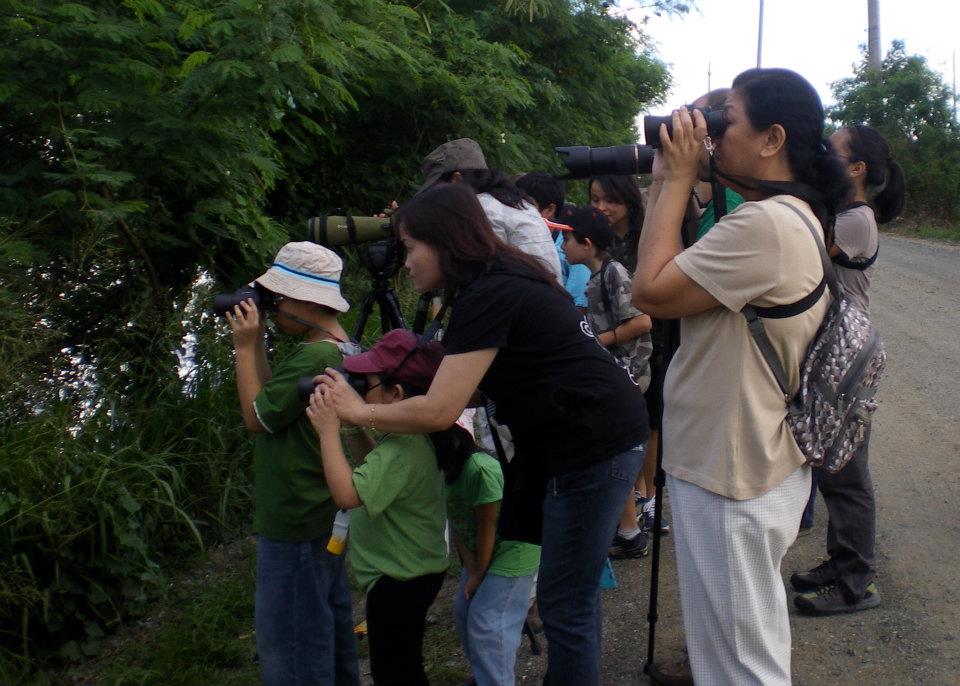 Club Trips. There were three club trips for the month of October.
The first site was the Tarlac Ecopark in the city of San Jose, Tarlac. Some species seen include Black-naped Monarch, Blue Headed Fantail and Guaiabero.
The second one was in Bislig, Mindanao participated by Christian Perez and Jude Sanchez.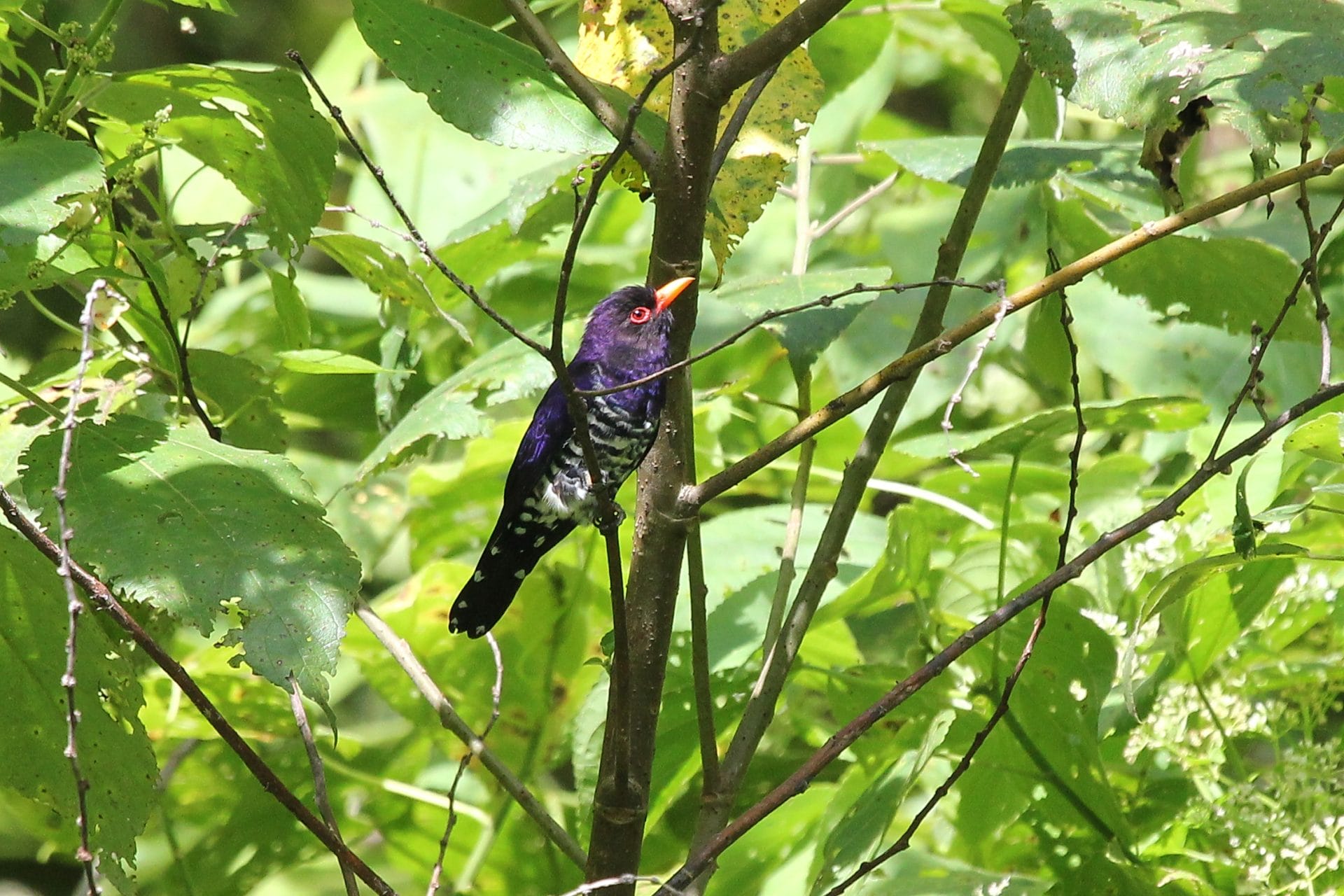 The third trip was in Calatagan, Batangas where a group of 10 birders visited a number of sites including the CAPOCEAN training center, the Calatagan Mangrove Forest Park, an art gallery and a lighthouse in Faro de Punta Fuego.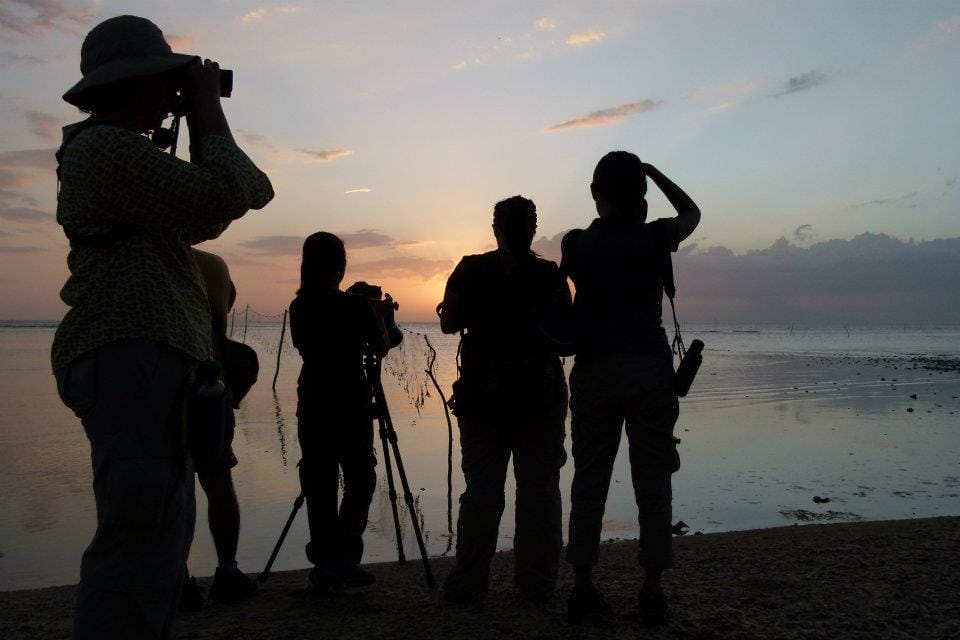 International Bird Fairs. The club also participated in the 2nd Asian Bird Fair held in Tainan. Headed by club president Anna Gonzales, the team of 9 members set-up the Philippine booth and conducted coloring activities.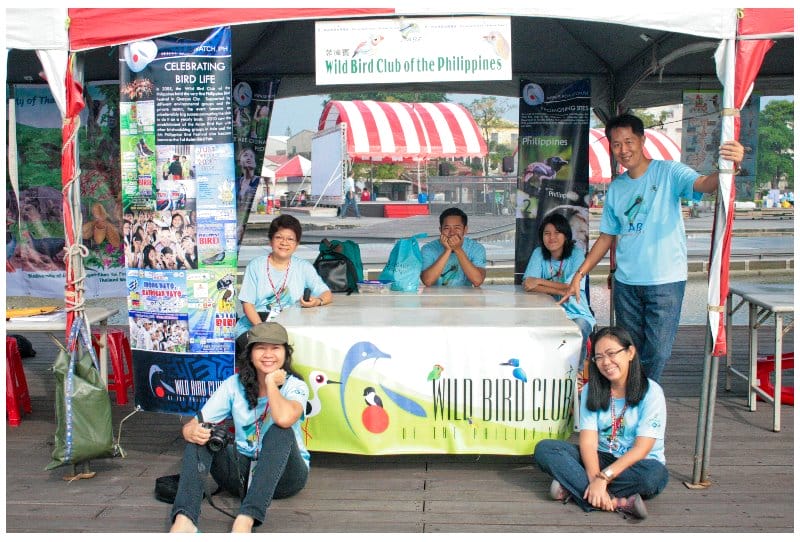 Some members also participated in the Borneo Bird Festival. Alex Tiongco also gave a talk about birding in the Philippines during the festival.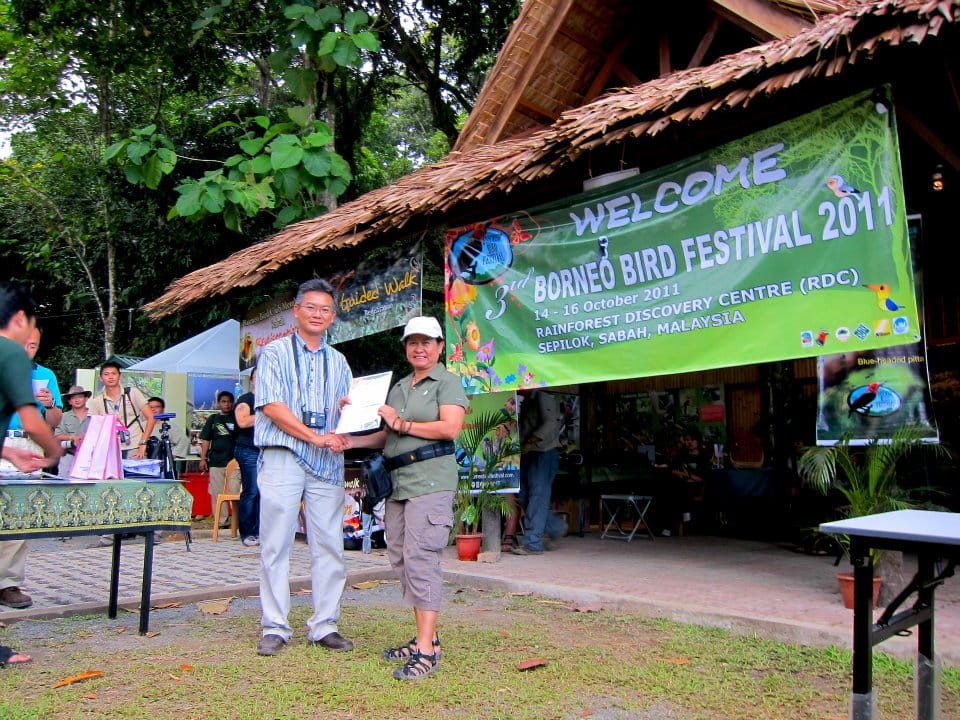 Local Events. The club was also invited to set-up a booth and participate in ABS-CBN's Bayan Mo, Ipatrol Mo event "Bayanihan Para sa Kalikasan" in Marikina City. It was a great chance to reach out to high school students from the city and neighboring places and teach them about birds and birdwatching.