Kitty Arce writes about birdwatching abroad, with strangers, in the middle of winter. What initially seems like a very strange and foreign experience turns out to be very familiar and comforting.




WINTER BIRDWATCHING
by Kitty Arce
After months of being stranded in Denmark and birding by myself, winter has arrived. I got the courage to search on the internet for local birdwatchers. It was getting too cold and lonely to  keep birding by myself. My first hit was birdingpal.org. where I was able to contact a very nice birdwatcher named Jan who took me along to twitch a Pygmy Owl and Long Eared Owls. It was quite amusing for Jan to meet a birdwatcher from the Philippines and a female, at that! We only had the morning to twitch these owls as my birdingpal had to go to work! We missed the Pygmy Owl that more than 50 people saw the day before but we saw 4 wintering Long-Eared Owls in a cemetery in Copenhagen.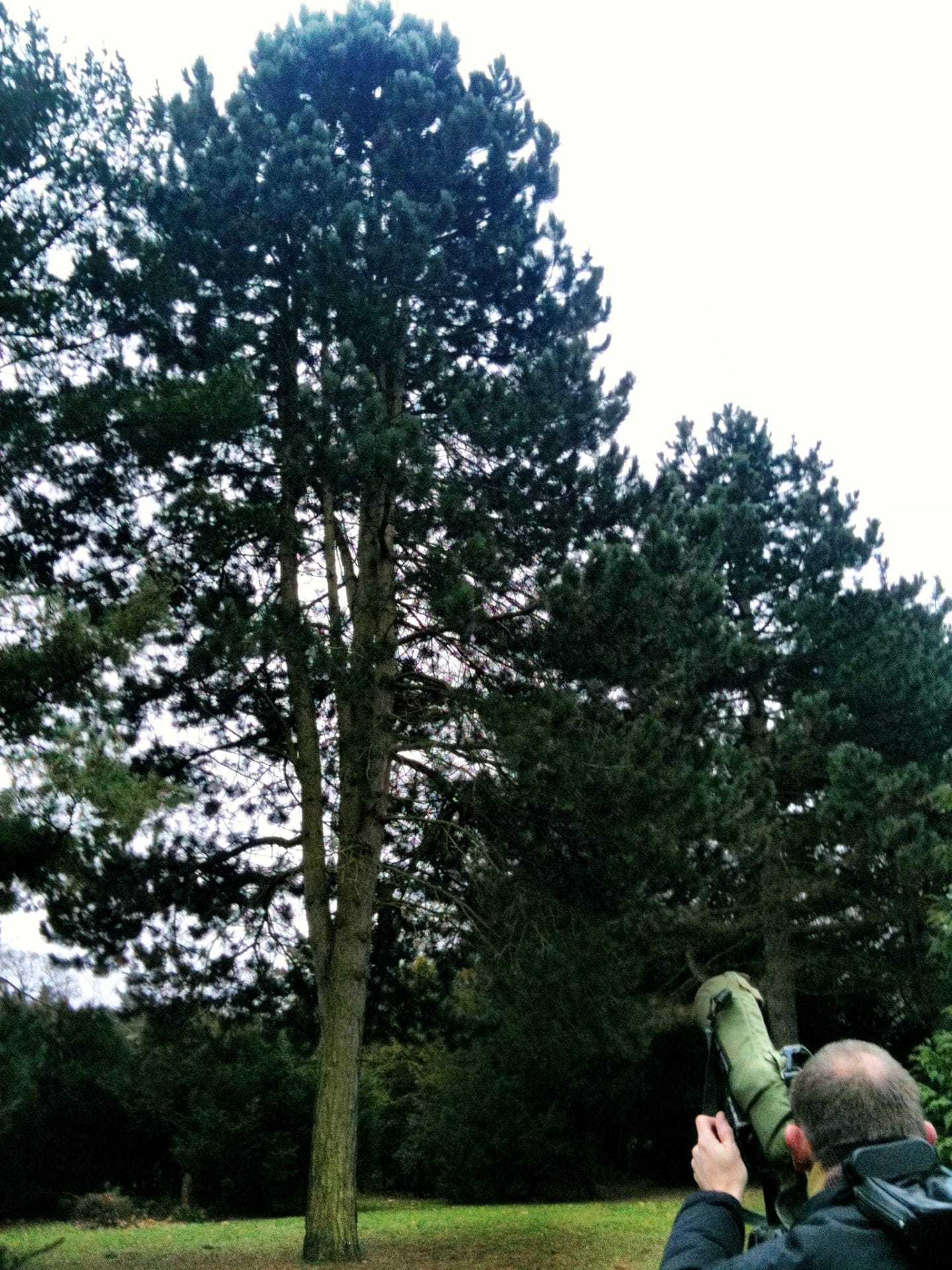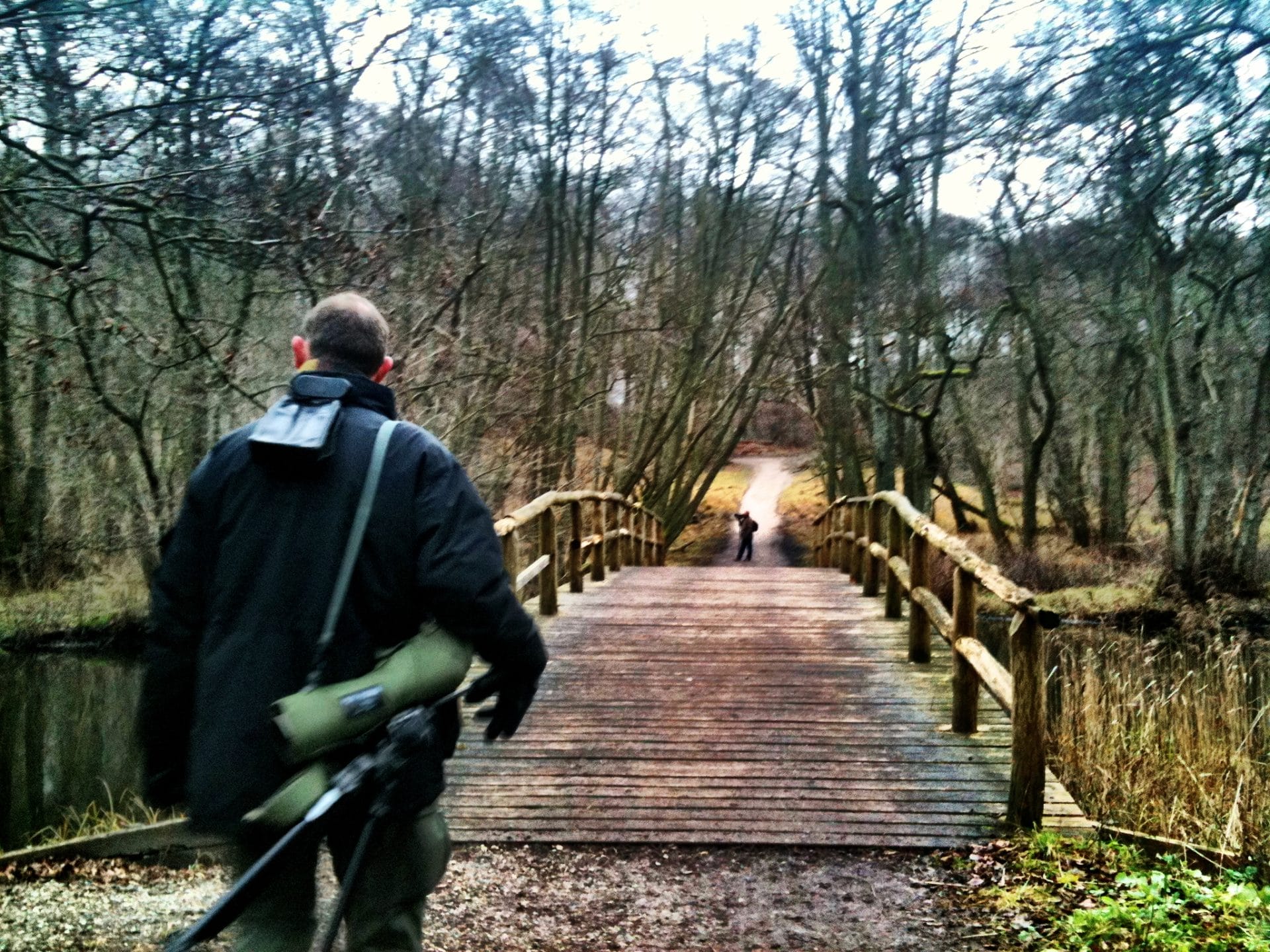 I also contacted the local birdwatching group in the city where I am staying and was finally able to join a trip. So, clothed in multiple layers of clothing and looking like a marshmallow, I steeled myself to go birding in below freezing temperature with the local birdwatching group that I had never met before. The meeting place was at the parking lot of the municipality's main office.
When I got there, I saw a group dressed in familiar birding couture and introduced myself. They explained the itinerary to me. It turned out to be a drive and stop sort of trip which I was secretly thankful for because I was worried about birding in freezing temperature. We were going to look for geese and eagles. The trip started in Næstved which is the city where I am staying. We drove south along the coast and through vast fields. We had overcast skies and not much wind which was really good. The first stop we did, we had a view of the frozen fjord and on the ice were spotted 4 White Tailed Eagles feasting with some Jackdaws around them, probably waiting for leftovers. In the background were tens of Greylag Geese, Mute Swans and Whooper Swans. I saw a big flock of black little birds that turned out to be hundreds of Coots!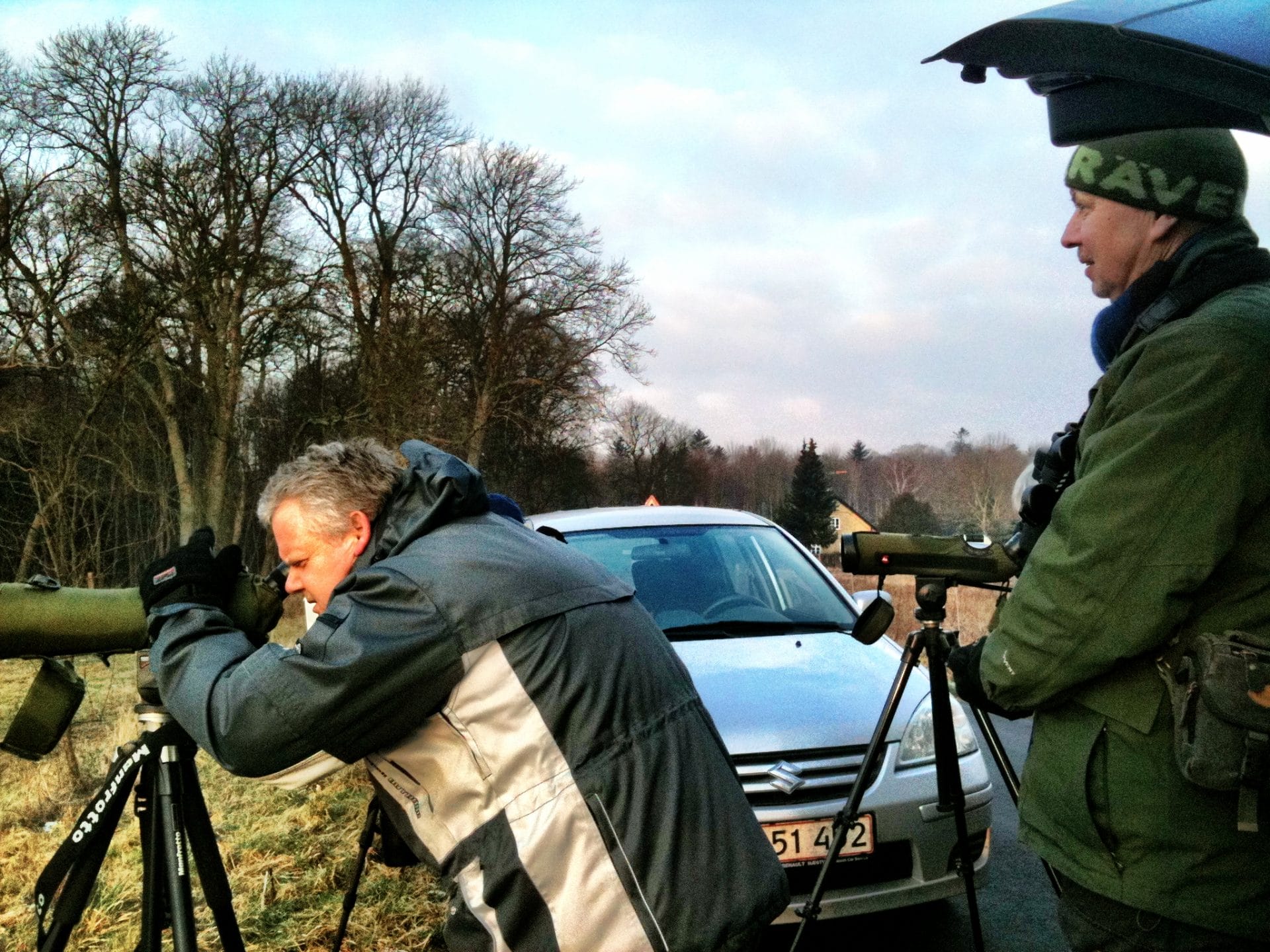 In the car I was in, the birders I was with were talking birds. Though they were speaking in a different language which luckily I understand, I felt right at home. When one is a birder away from fellow birders for too long, one does not realize how nice and comforting it is to hear other people have this kind of conversation. Our next stop was in between vast fields where we saw huge flocks of geese and swans. We also saw hunters around the area and although hunting is strictly regulated in Denmark, birdwatchers are not really fond of them.
Our next stop was at the Dybsø Fjord which is said to be a great place all year round to visit. Here we saw a few more White Tailed Sea Eagles, Red Breasted Merganesers, Goosanders, Shellducks, Pintail and hundreds of geese and swans. From here, we went to Avnø Nature Center which was a former military airstrip and now a Nature Reserve. The bird watching group I was with often go to this reserve as it is a really beautiful place to watch all kinds of birds. It was also good to know that the group does regular counts in the area. We did not walk around the reserve as we did not have much time but we went up the tower and managed to catch some more raptors including a pair of White Tailed Eagles, Common Buzzards, a Peregrine Falcon and Kestrels. The geese and other waterbirds were further out the where the water was not frozen. We also saw what must have been a really huge flock of Wood Pigeons..by the thousands! There has also been a regular sighting of Short Eared Owls just outside the Nature Center but they are usually seen in the afternoon. We also spotted 3 hides of bird photographers who are waiting to catch the perfect moment.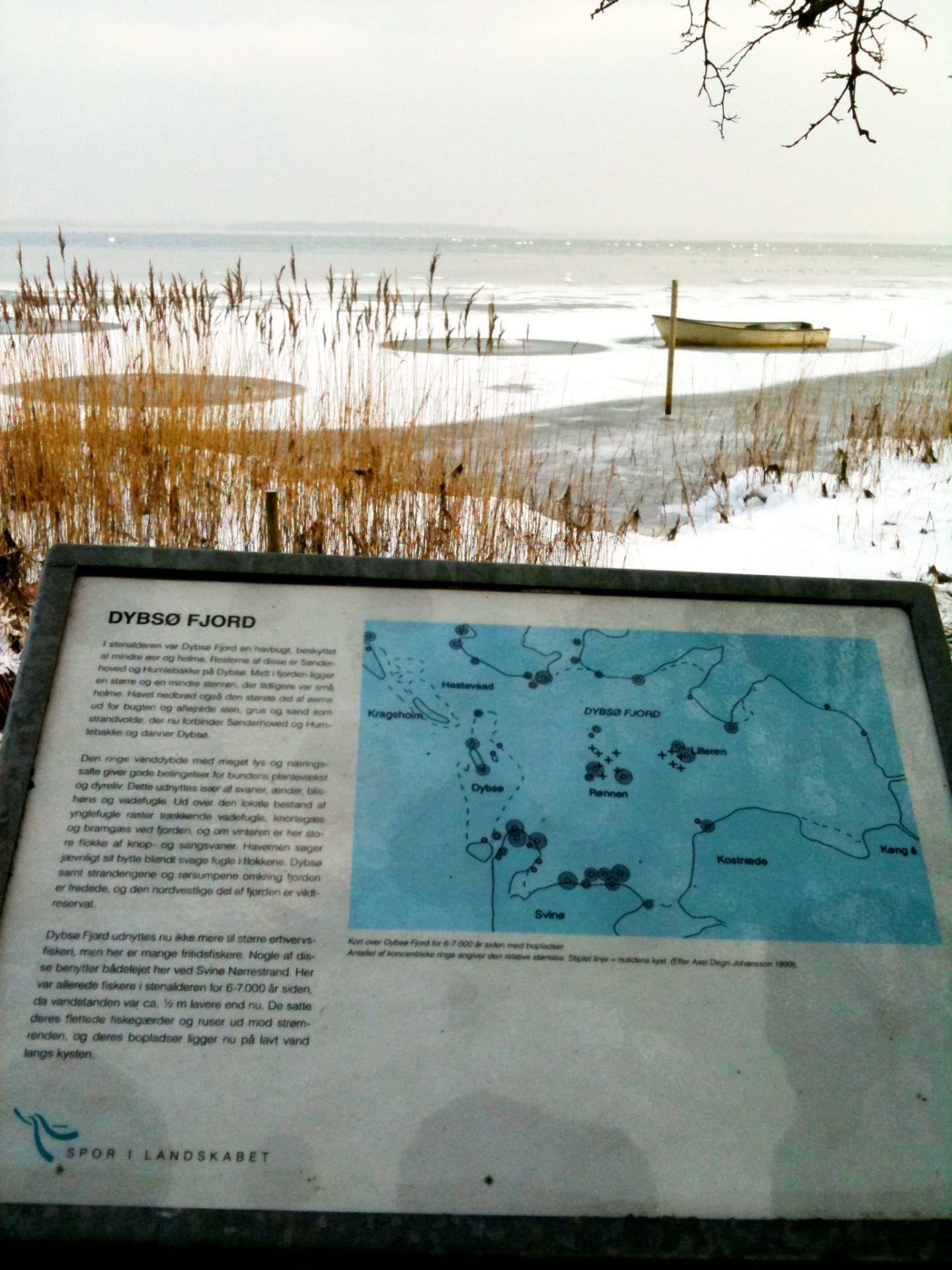 The group chatted over lunch and then we started to head back to where we began. On the way back we spotted a hundred Yellowhammers, a lifer for me even if they are apparently common here in Denmark, a Hen Harrier, more Common Buzzards and Kestrels. As a last stop, we went to the coast and spotted more White Tailed Eagles. All of us in this trip had seen White Tailed Eagles before, but it is a special bird. It was almost wiped out of Denmark years ago and is only now that it is making a comeback, thanks to conservation projects. There are said to be around 200 White Tailed Sea Eagles in Denmark and we saw 12 of them in this trip.
I was quite hesitant to join a birdwatching group here because I thought I might feel out of place because of the language. But, birders are birders. I think it is safe to say that we are all the same wherever we are in the world. We wear the same clothes –although right now, over here we wear more clothes; we carry the same equipment; and really, we speak the same language. We all get together to enjoy a hobby and share a passion for birds. So, if you are not in your home country, if you are away from your birder friends, don't be afraid to get in touch with other birdwatchers. We are a great flock of people.