SOME OF THE INTERESTING THINGS THAT THE MEMBERS OF THE WILD BIRD CLUB OF THE PHILIPPINES DID IN MARCH
space
Compiled by Mike Lu and Maia Tañedo
Mar. 3 – Raptor Migration Count at the PAG-ASA Weather Station in Tanay. Five birders counted Oriental Honey–Buzzards, Grey-faced Buzzards and a Peregrine Falcon for that morning. Headed by Alex Tiongco.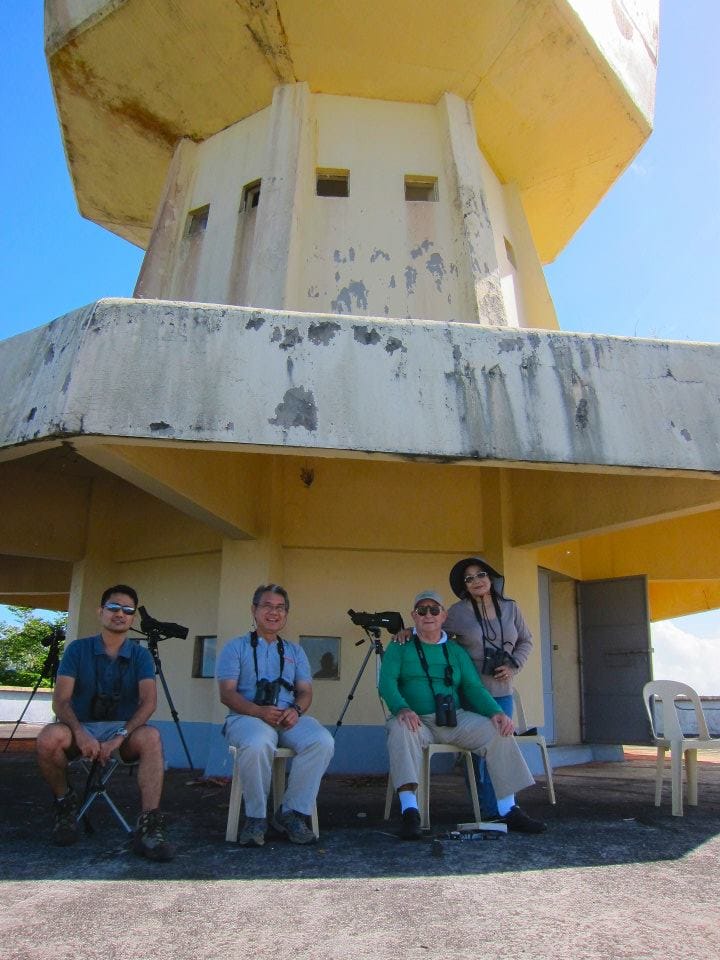 Mar. 4 – Guided trip to the Las Piñas-Paranaque Critical Habitat and Eco-toursim Area (LPPCHEA) with Ateneo students. Headed by Trinket Canlas.
Mar. 7 – LPPCHEA Technical Working Group Meeting at the Paranaque City Hall. WBCP President Anna Maria Gonzales gave a presentation to the LPPCHEA TWG where she presented the Club's comments and recommendations on the proposed reclamation plans of the Coastal Lagoons. Also attended by Gina Mapua and Mike Lu.
Mar. 10 – Guided trip in Balanga, Bataan for BS Tourism students of the Asia Pacific College. A total of 40 students were guided in the Balanga Wetland Park for some birdwatching. Guided by Jops Josef, Jun Osano and Anthony Sayson.
Mar. 11 – GMA 7's The Good News features LPPCHEA as one "paradise" in Metro Manila. Alongside other sites like the La Mesa Ecopark, the LPPCHEA was featured as one of the last remaining green areas in Manila.
Mar. 10-11 – Raptorwatch 2012 at Ilham Resort, Tanjung Tuan, Malaysia. WBCP represented by club president Anna Gonzales and Martin and Gina Johnson.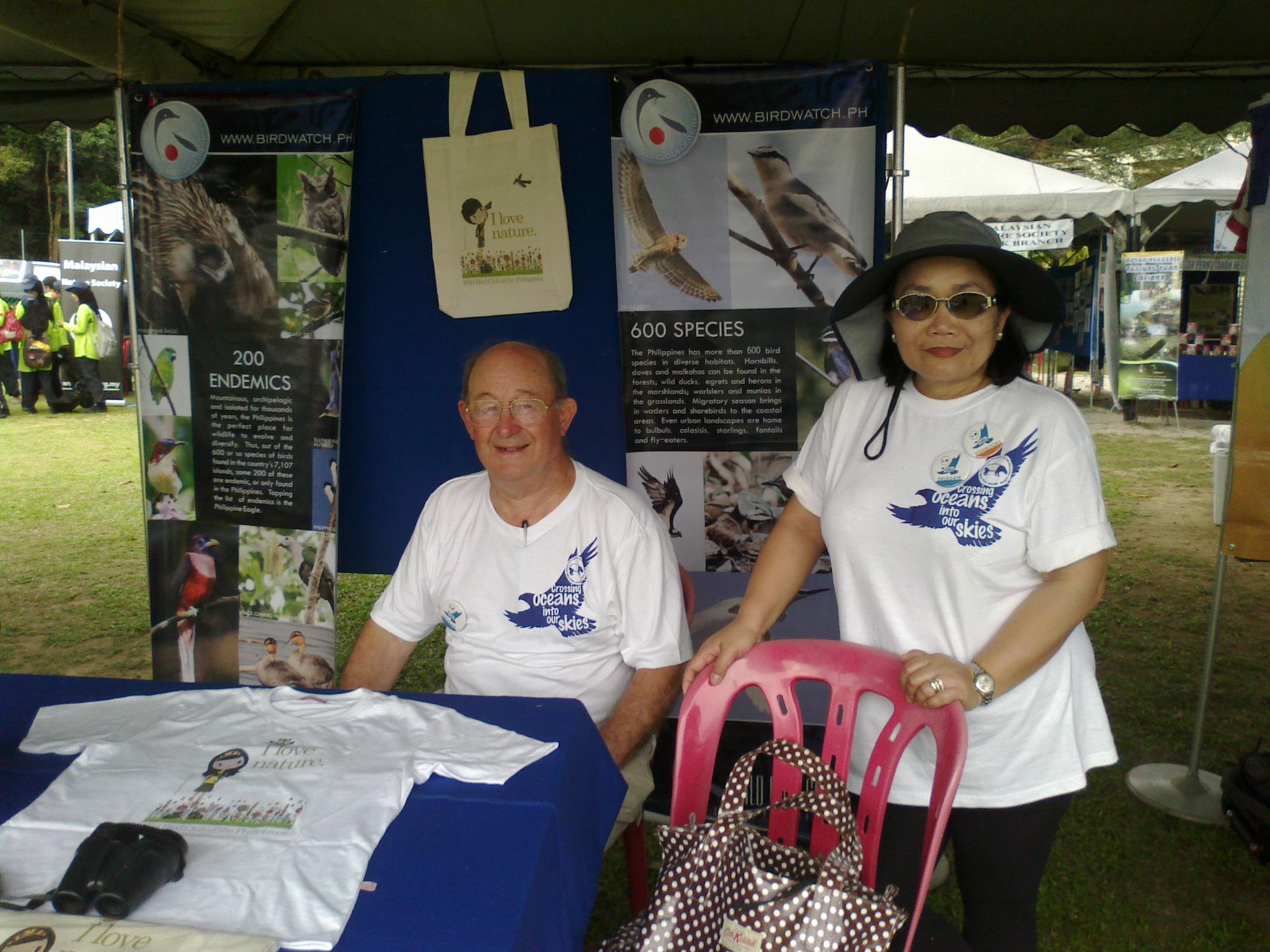 Mar. 15 – "Wetland Park: Theater of Nature" talk about Balanga, Bataan at The Travel Club, Shangri-La Mall. Photos below by Jun Osano.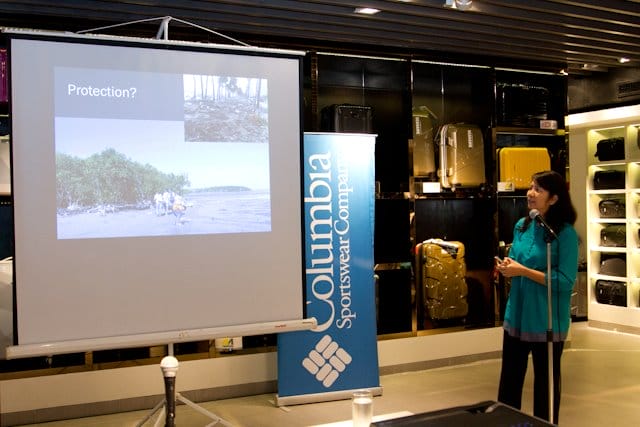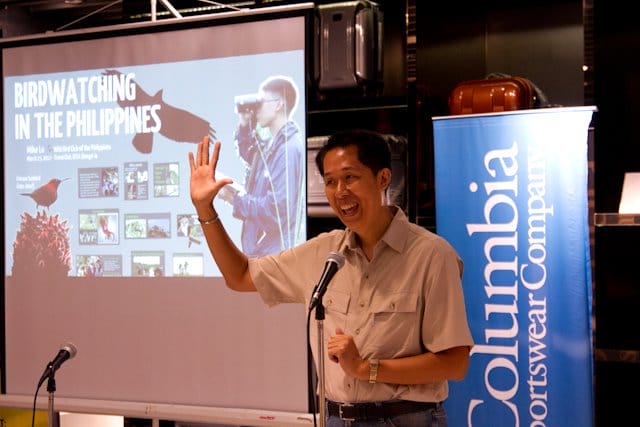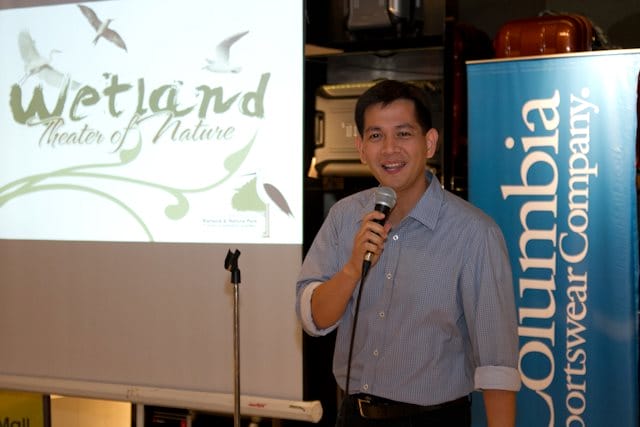 Mar. 18 – Raptor Migration Count at the PAGASA Station in Tanay, Rizal. Headed by Jon Villasper.  Total number counted is 1,135 raptors, mostly Grey-faced Buzzards.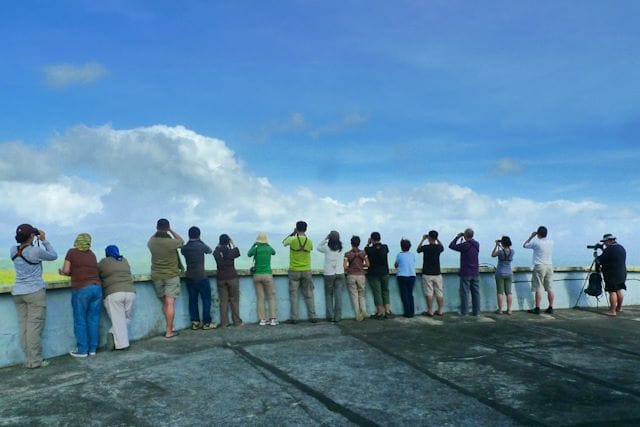 Mar. 24 – Guided Trip to Anvaya Cove in Morong, Bataan led by Anna Gonzales.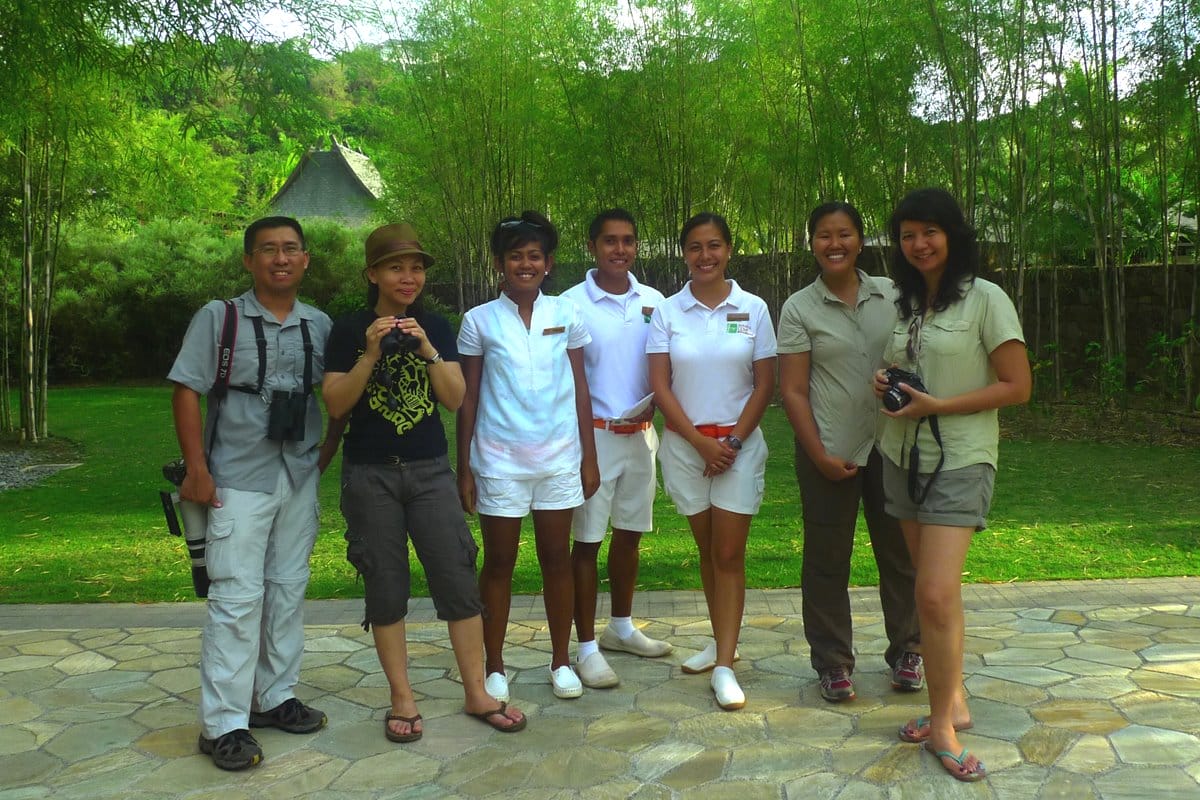 Mar. 25 – Raptor Migration Countat the PAGASA Station in Tanay, Rizal led by Martin Johnson. Raptors seen include Oriental Honey Buzzards and some Grey-faced Buzzards.
Mar. 29 – Guided Trip to Candaba Marsh for some students and parents of Beacon School.
Mar. 31 – Free birdwatching trip in La Mesa Ecopark. Highlights were excellent views of a Guaiabero and a Red-bellied Pitta!