SOME OF THE INTERESTING THINGS THAT THE MEMBERS OF THE WILD BIRD CLUB OF THE PHILIPPINES DID IN APRIL


space



Compiled by Mike Lu and Maia Tanedo
Spring Migration Raptorcount – The club had a total of six counts for the Spring Migration: April 5, 6, 7, 9, 15, 21 and 22. Leading these counts are Alex Tiongco, Martin Johnson, Randy Weisser, Jon Villasper and Mike Lu. Highest count was on the 15th with 2,893 raptors counted led by 2,876 Chinese Goshawks.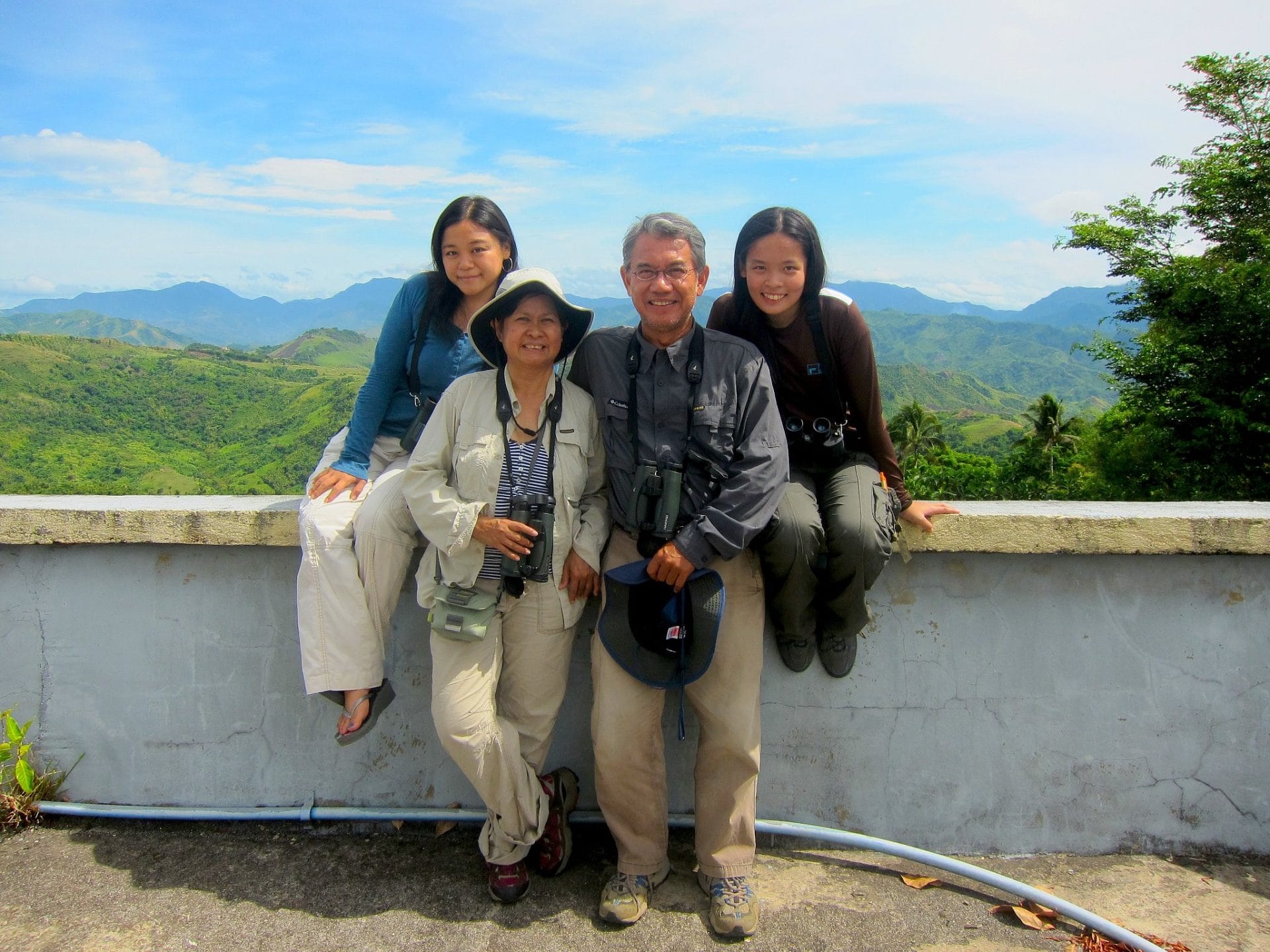 Apr. 1 – Club Trip to Mt. Palay-Palay. A huge contingent of birders went birding in Mt. Palay-Palay in Cavite. Members were joined by visiting Dutch birders Merijn de Leeuwen and Marianne Rense.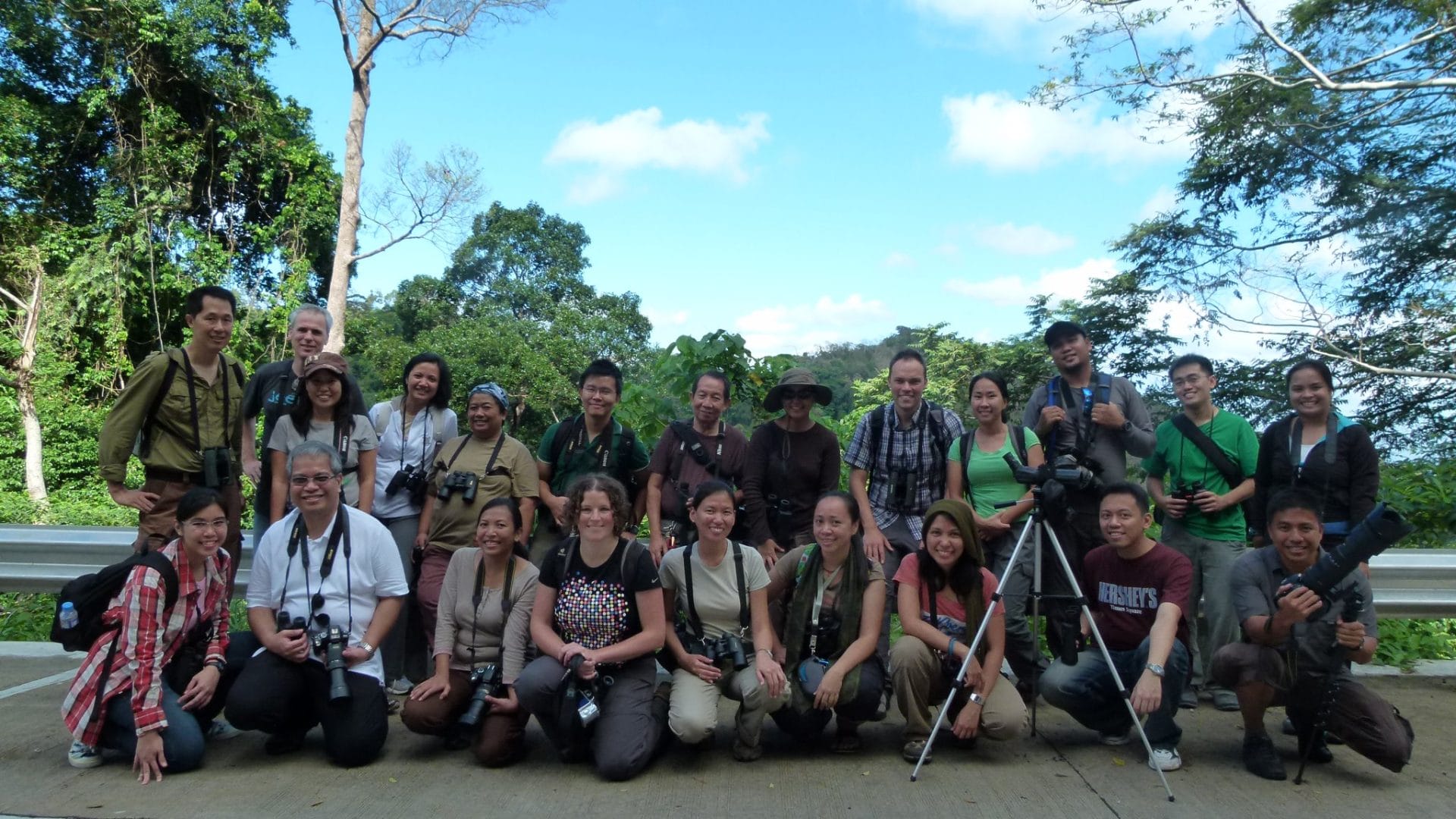 April 2 – Ecoguiding talk at Subic Bay. Anna Gonzales was a resource speaker for this activity.
Apr. 8 – Guided Trip for residents of Loyola Grand Villas in Quezon City. During their Easter Sunday activities, some residents participated in a short introduction to birdwatching and went around their subdivision to check out the birds in their "backyard."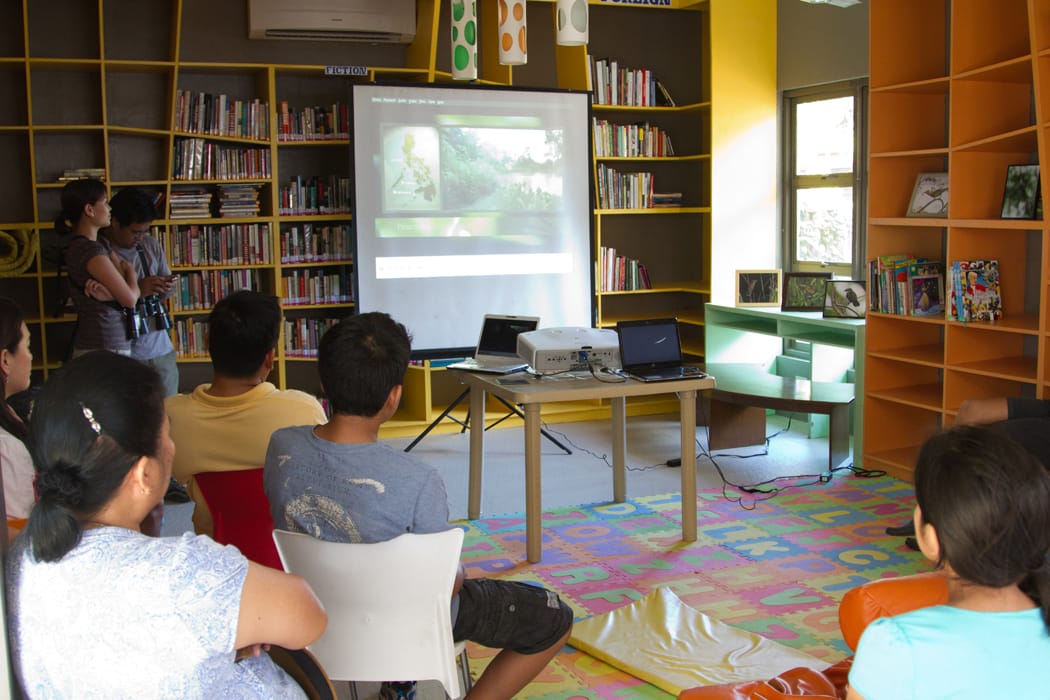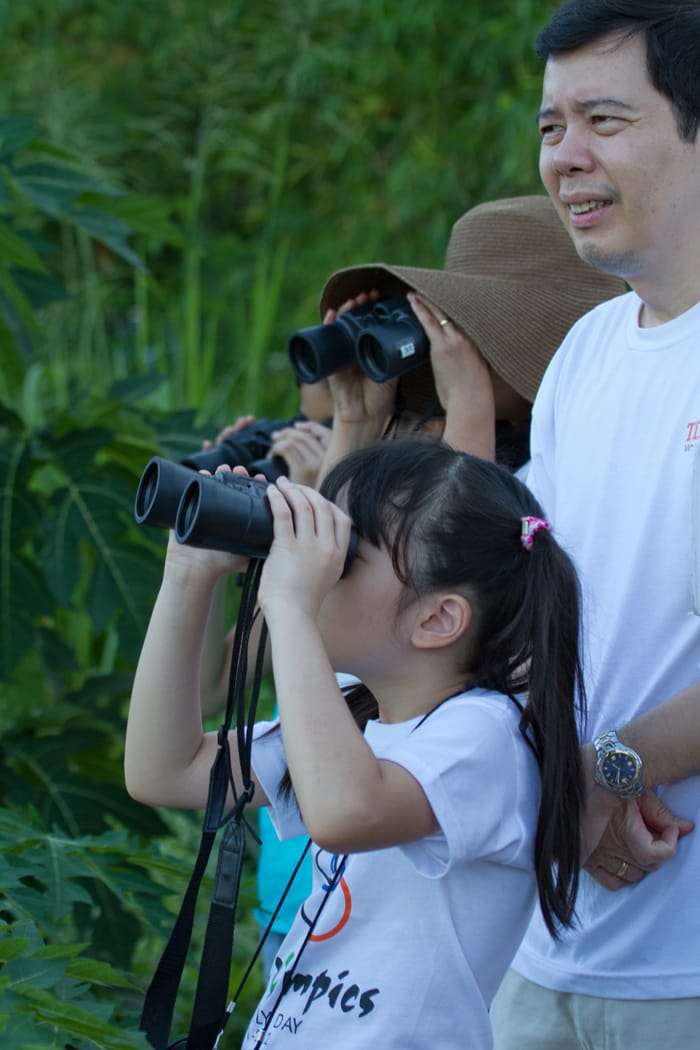 Apr. 13 –Guided Trip for Nuvali staff. An ocular inspection and guided trip was conducted in the Bird Sanctuary inside the Nuvali property in Laguna. Led by Anna Gonzales and Manny Illana.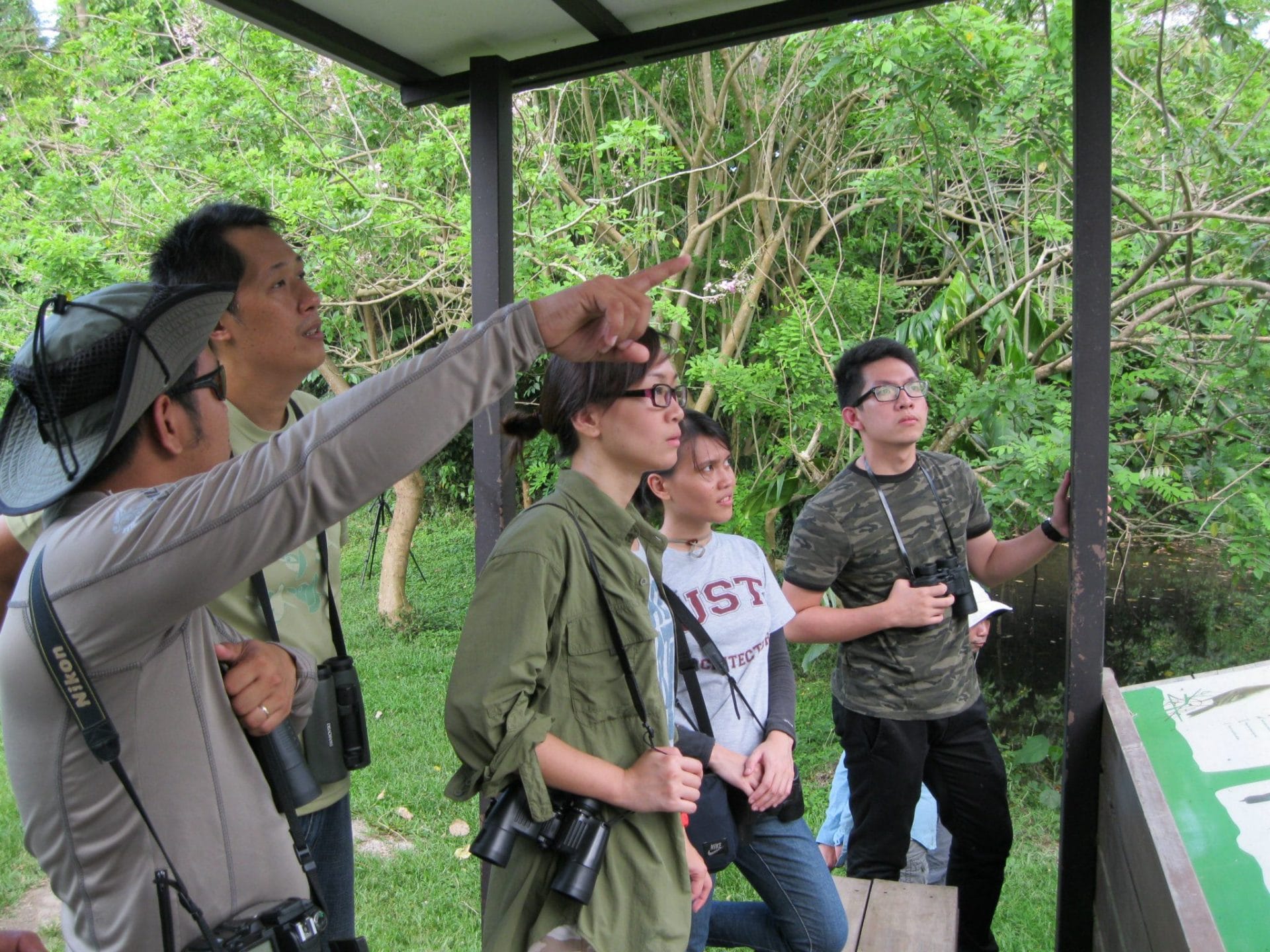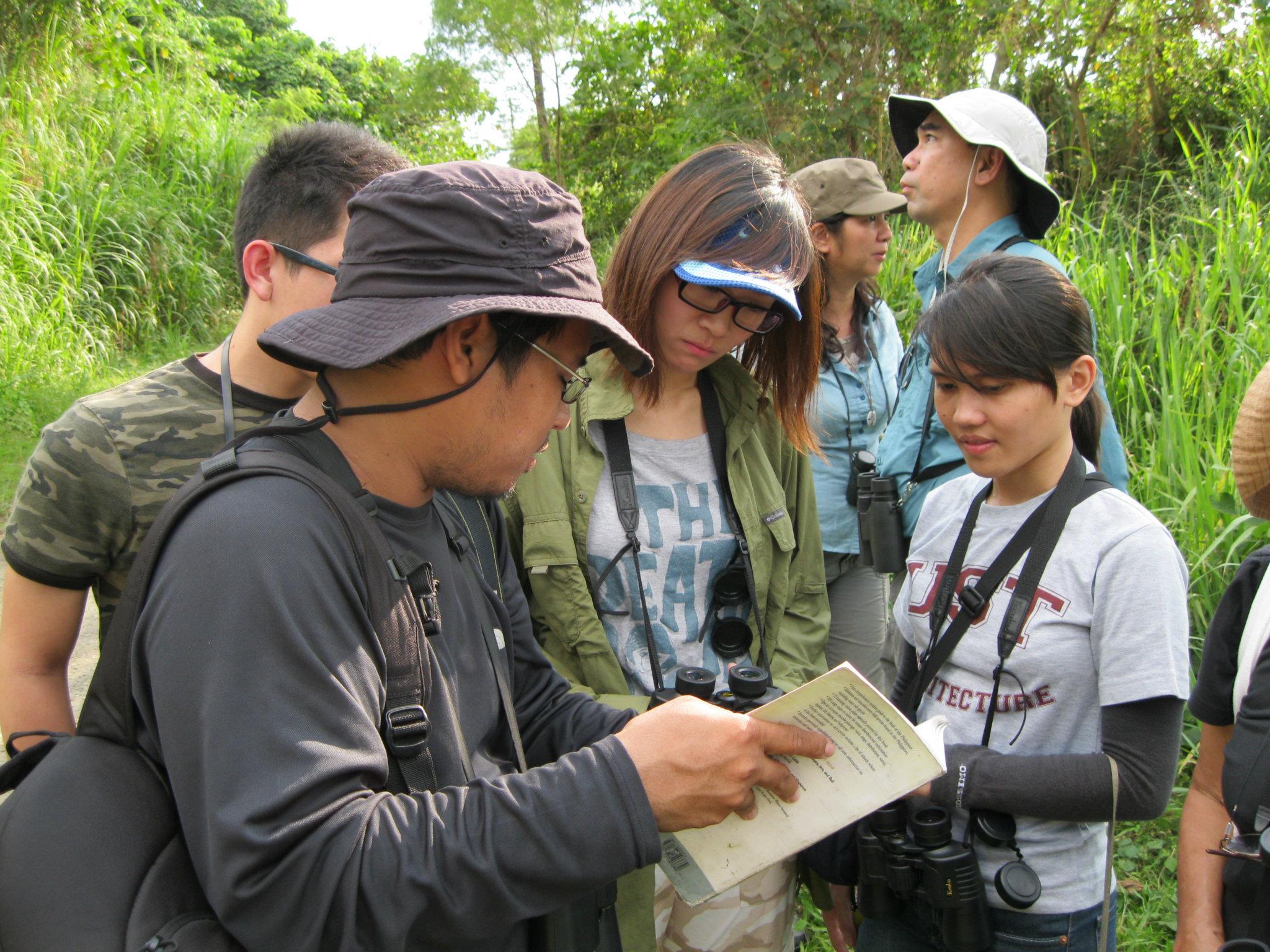 Apr. 14 – WBCP Records Committee meeting. The members of the Records Committee Meeting gathered to discuss the past annual reports as well as to discuss some updates to the official list of Philippine species.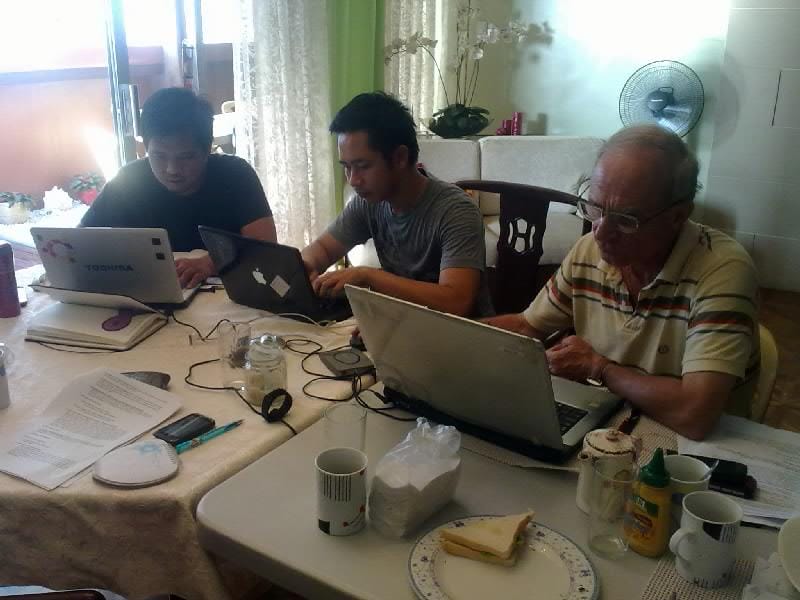 Apr. 19 – Birdwatching Talk in Travel Club, Trinoma. Maia Tañedo conducted an introductory talk to birdwatching and Carmela Balcazar shared about birding in Villa Escudero. Mini-photo exhibit of birds found in the resort.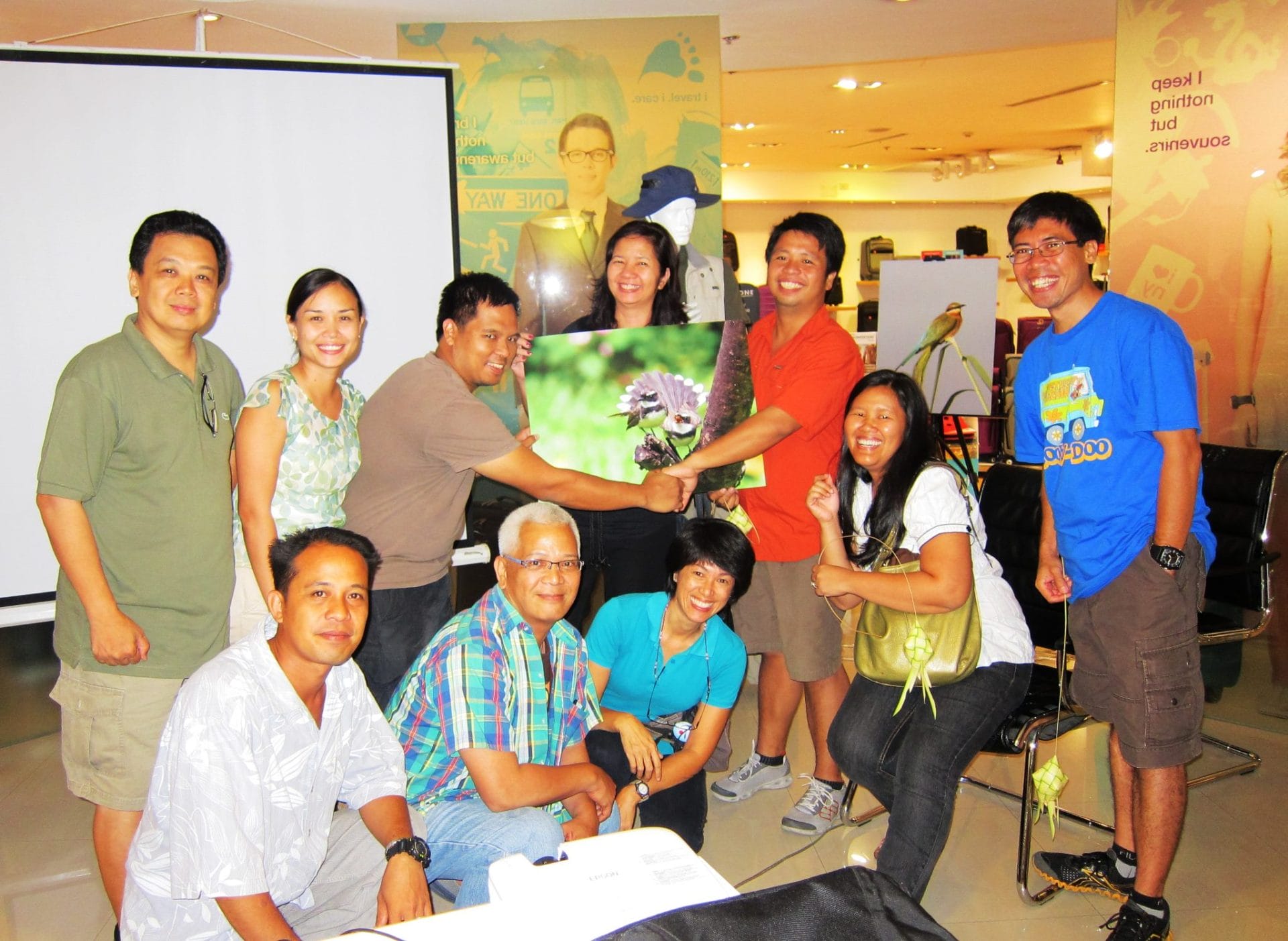 Apr. 21 – Earth Day Celebration at the Arroceros Forest Park, Manila. WBCP members participated in the celebration and offered face painting to guests.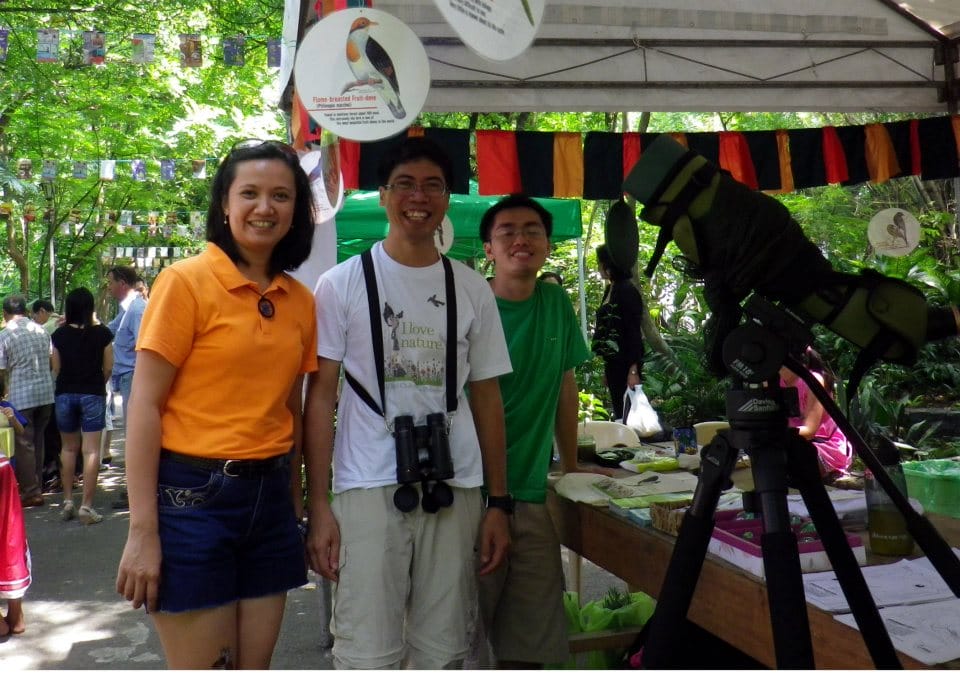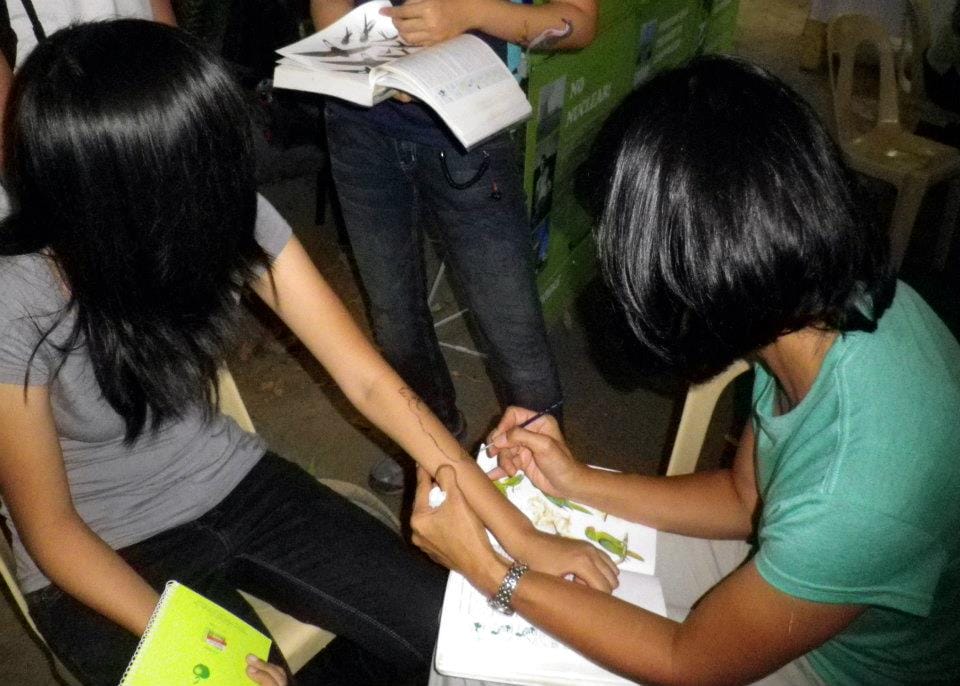 Apr. 22 – Earth Day Celebration at Nuvali, Sta. Rosa, Laguna. WBCP members also participated in the Nuvali Earth Day celebration. A talk on birdwatching was conducted as well as face painting and an actual birdwatching station.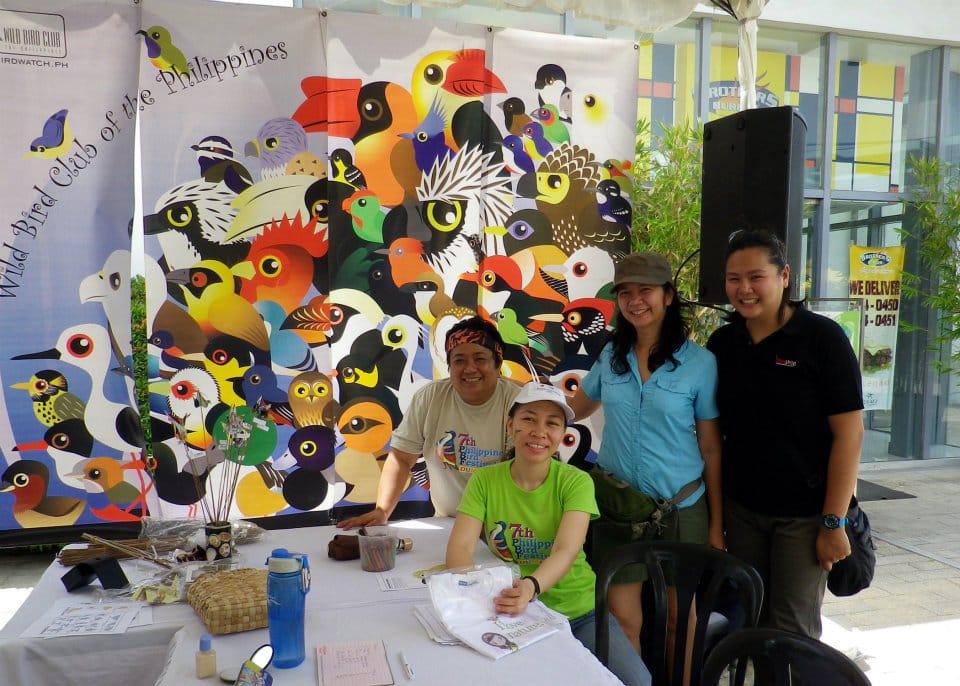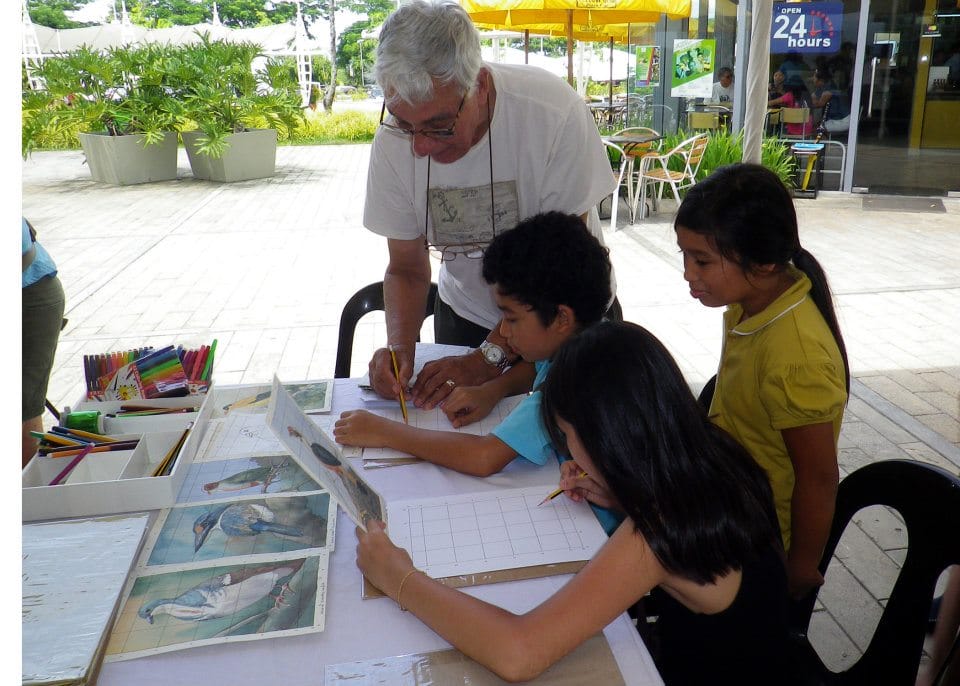 Apr. 22 – "Owls in the City" Philippine Star article featuring the Philippine Eagle Owls of Manila Water in Balara (see eBon Feb 2012 issue)
Apr. 22 – Earth Day Clean-up at LPPCHEA.
Apr. 28 – Guided Trip to Villa Escudero. As a follow up activity for the birdwatching talk held in the Travel Club store in Trinoma, guests took a trip to Villa Escudero in Tiaong, Quezon to do actual birdwatching.