yannie valmero writes about their group's adventure to birding and heritage sites in the northern part of mainland luzon.
A BIRDING ADVENTURE UP THE NORTH LUZON LOOP                                            
By Yannie Valmero
The best adventures are unplanned.
Early in May, our group of five originally headed up North for some birding and camping at Calanasan in Apayao to survey the area and see the Philippine Eagle in the wild flying in the mountainous forest, as reported in the news.
Due to unexpected technicalities, the trip to Calanasan was cancelled (albeit delayed because we plan to schedule that again) midway on the trip, and so we formed a Plan B itinerary and birded at these sites: Metro Gabu in Laoag City, Sitio Nababalayan, Bgy. Tunggi and Callao Caves in Penablanca, and at Imugan Falls in Sta. Fe, Nueva Vizcaya.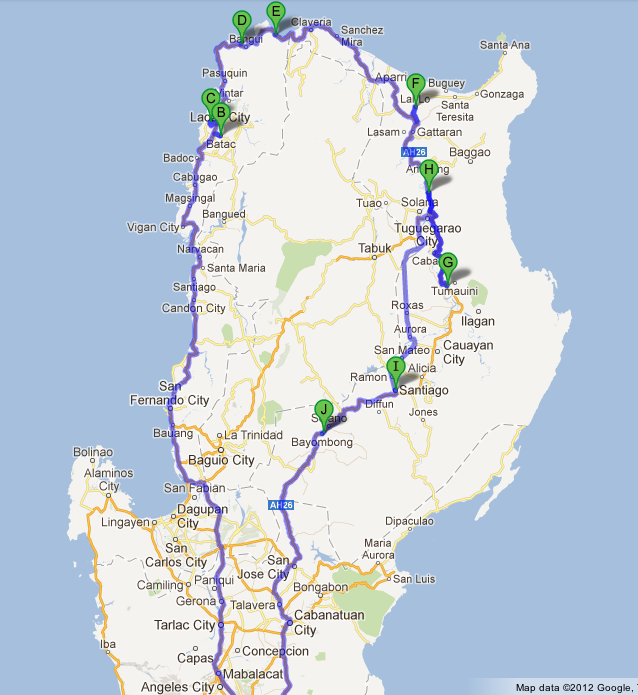 Metro Gabu: Philippine Ducks and Gull-billed Tern
From Manila, we passed by Metro Gabu in Laoag City and met with Petrus Calope (Doc Pete) and Richard Ruiz at Paoay Lake, where Philippine Ducks were seen swimming. Doc Pete and Richard accompanied us to a private property were the Philippine Ducks were flying from one pond to another.
The birders in the group–composed of Christian Perez, Rene Bajit, Homer Patulot, and Boboy Bautista along with his wife and mountaineer trainees, Cocoy Atutubo and Jay Aguinaldo—have seen Philippine ducks in previous trips, no doubt.
What made the site special was that we can observe the ducks swimming in the pond at very close range—a mere five to six meters, which indicate that they are not hunted in the private property. Previously, Doc Pete saw gun shells along the foot path and notified the owner to prohibit hunters from killing the bird, and instead develop the property as a potential birding site since the ducks have become residents here.
Ka Rene mentioned that we don't need binoculars to see the markings of the beautiful Philippine Ducks, especially when they are flying from one pond to another. The soft morning light also made it a particularly exciting time to snap a few shots of the Philippine Ducks. Using my 200mm lens, I was able to take some decent shots of the Philippine Ducks and I would recommend it for budding bird photographers.
In addition to the ducks, we saw a tree fruiting with Brahminy Kites, herons and egrets. At one time, a group of six to seven Kites were seen by the group perched on a tree on a nearby pond.
Another spark bird at Gabu was the Gull-billed Tern with its distinguishing black cap and large body. At first the group thought it was another whiskered tern but when we saw it flying alongside a fishing Brahminy kite, Christian and Doc Pete noted the distinct body size and wing span of the bird.
In just a matter of 30 minutes, we were able to spot interesting species so the group was elated with the potential of Calanasan.
Canceled (Delayed) Imugan birding
However, as we were about to leave Metro Gabu, Ka Rene received the bad news that the Mayor had canceled our permit to bird in the forest of Calanasan.
While having breaskfast at a local McDo, our group was left with two choices: to try our luck and pass by Calanasan without assurance that we can bird in the area or go somewhere else.
It was disheartening for us who were expecting to bird at Calanasan for the past two months only to be prevented from doing so at the last minute.
The great adventurers that we are, the group instead decided to drive the North Luzon loop, pass by some cultural and heritage sites and head to Imugan Falls at Sta. Fe in Nueva Vizcaya.
In place of Calanasan, the group visited several tourist attraction sites which included the imposing UNESCO heritage site Sta. Maria Church in Ilocos Sur, heritage houses and cobble stones of Vigan, the Luna ancestral house where the painter Juan Luna was born, and Paoay Church (which is albeit more dramatic and imposing at night) based on photos of Christian.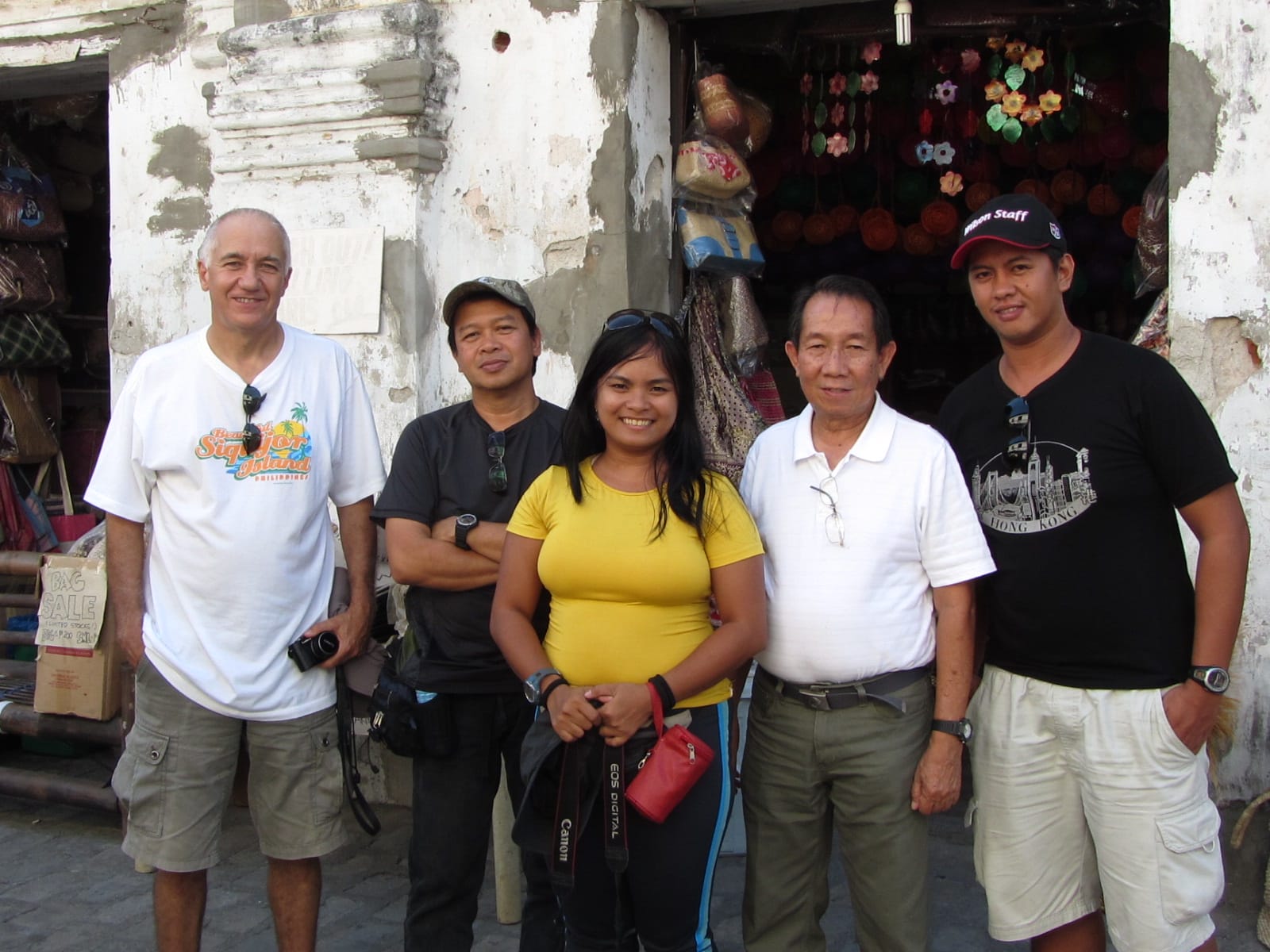 When we passed by the ancestral home of the great painter Juan Luna, we learned a little history about the family. I was also able to confirm an earlier find in Agoo, La Union that the crypt of a certain Manuel Luna buried inside the church catacombs were that of the painter's brother.
It was also humbling to know how Christian have traveled all 81 provinces of the country, a feat that not many Filipinos can do even those who have traveled abroad. In fact Christian was the one who suggested some of the heritage sites to visit and Ka Rene, our trip leader.
Callao caves: An elegant tit's sweet chorus
Before heading to Nueva Vizcaya, Christian suggested to include some heritage tour in the itinerary since we already had a flexible schedule. The group decided to pass by the magnificent Callao Caves and the sandy desert of Bgy. Tunggi in Penablanca for some birding.
To go to Bgy. Tunggi, the group rented a canoe (P1,500 for a day tour) for the six of us. Rhea, Cocoy and Jay decided to stay behind to prepare a hearty lunch for the six of us who went on the trip.
We first tried our luck at spotting birds at Bgy. Tunggi, after an exciting upstream boat ride at Pinacanauan River. We were able to spot a Little Ringed Plover, a mating pair of Blue-throated Bee Eaters, Red-keeled Flowerpecker and White-breasted Woodswallows, among others. Since it was around 10a.m. at this time and we were just pushing our luck here, the group decided to go back and try our luck elsewhere.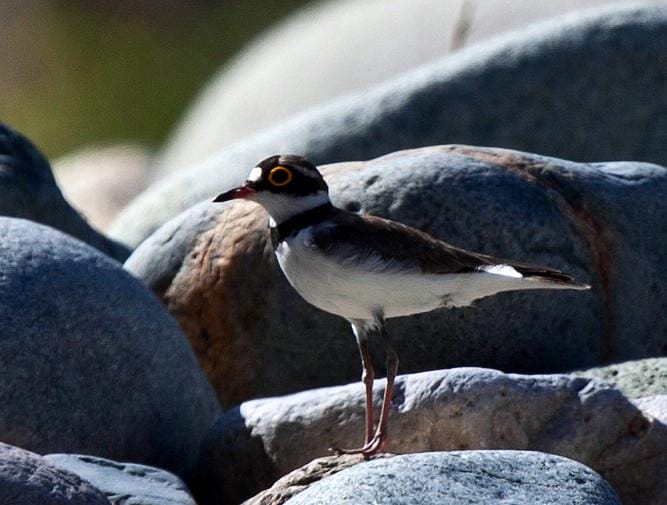 On the boat ride back to the government-run Callao Caves Resort, the group decided to head straight to Callao Caves instead of waiting after lunch. The sun was shining brightly and the group agreed it would be good to witness the rock formations inside the cave and see the light from the chambers also.
Although identified as a major tourist destination up North, the Callao caves is clean and well-maintained. You will not see plastic wrappers lying on the floor but there still isa room for improvement, particularly the site where the bones of the Callao man was found by a team from UP Diliman. (For more info on this, read my interview here with Dr. Armand Mijares.)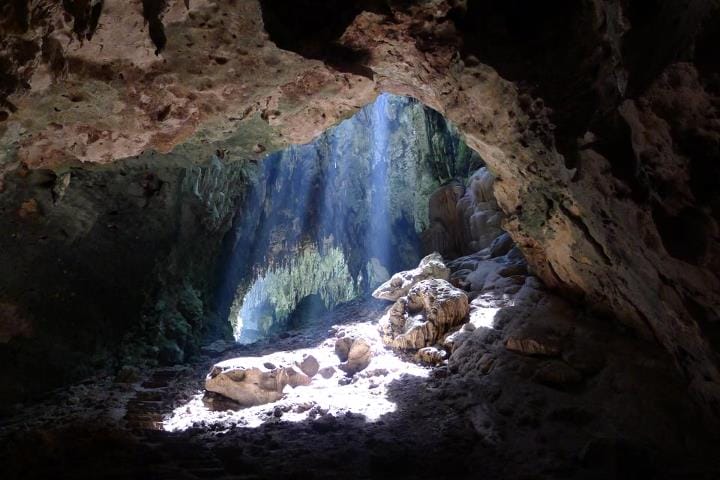 There are many swiftlets flying from one cave chamber to the next at Callao Cave. Aside from the limestone formations, the group was treated to a close up view and a five-minute concert of an Elegant Tit perched on a branch near the old Balete tree at the cave's entrance.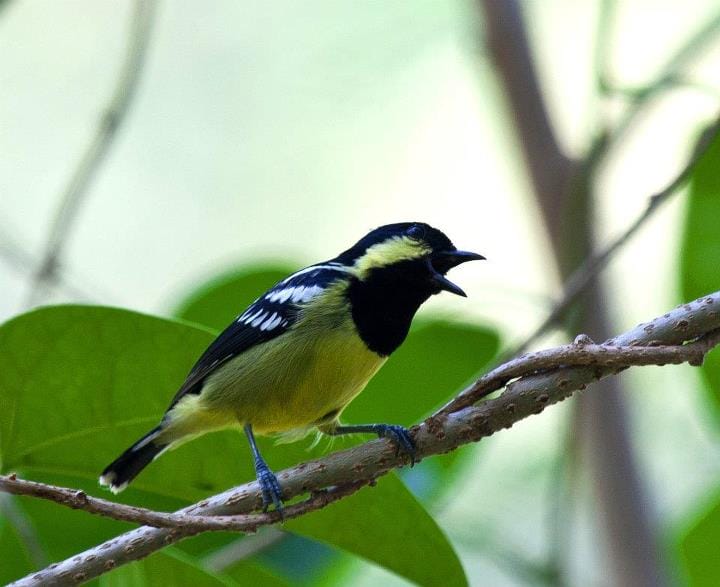 The Elegant Tit graciously posed for photos while singing on the branch, probably consoling us for the canceled trip to Calanasan. It was the first time for five of us—me, Christian, Homer, Jude and Ka Rene—to hear the sweet song of the elegant tit at a very close distance, barely shy of three feet on my estimate. Again, no need for bins to observe the markings.
It was a nice chorus to cap off our short stay at Penablanca. And I think, this was the highlight of the trip for me—being serenaded by the sunny-colored Elegant Tit. It was just surreal. True, the best things in life are really free.
Imugan Falls: Mountain birds up close
Instead of staying the night at Penablanca, the group headed straight to Imugan in Nueva Vizcaya, which is a long drive of five to six hours. We billeted at the community dormitory, thanks to the arrangements made by Ka Rene, who previously worked here.
Early the next morning, we birded along the trails of Imugan Falls. Sadly, the locals are practicing kaingin on the hills so they can plant agricultural crops. Based on my observation, the birds are shy from people and tend to fly away when they hear noises along the trail. This made birding more challenging but nevertheless, interesting.
We started as early as 6a.m. but had very nil sightings on the way to Imugan Falls. At around 8a.m., the group decided to have a stop over at the falls and wait for the birds. Luckily, one by one they started arriving, starting with the Mountain Verditer Flycatcher, which perched for a minute on a tall tree near the falls.
The group observed that while the falls is open to tourists, some fail to carry their trash with them and just left them in plastic bags. It was not long after when a barangay councilman and his daughter arrived and cleaned up the garbage left by visitors.
Ka Rene encouraged them to impose fines on people who will leave their trash and to ban them from coming back if they do not follow regulations of disposing trash properly. As a small community relying mostly on agricultural produce, Ka Rene said the people living near Imugan Falls should be trained on how to handle tourists arriving along the trails of Imugan Falls and to learn how ecotourism could be a strong potential industry here.
On our way back, the group was able to spot and see mountain birds such as the Mountain Tailorbird and the Philippine endemic female Metallic-winged Sunbird. Both are very small birds that are hard to spot and take photos of because they are very skittish. We were lucky that even at 9a.m., we were able to see them feeding along the trail and Ka Rene took decent shots of them.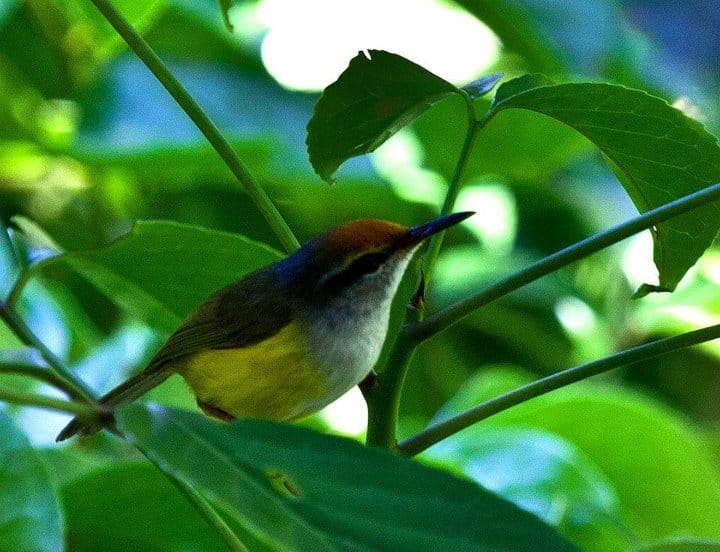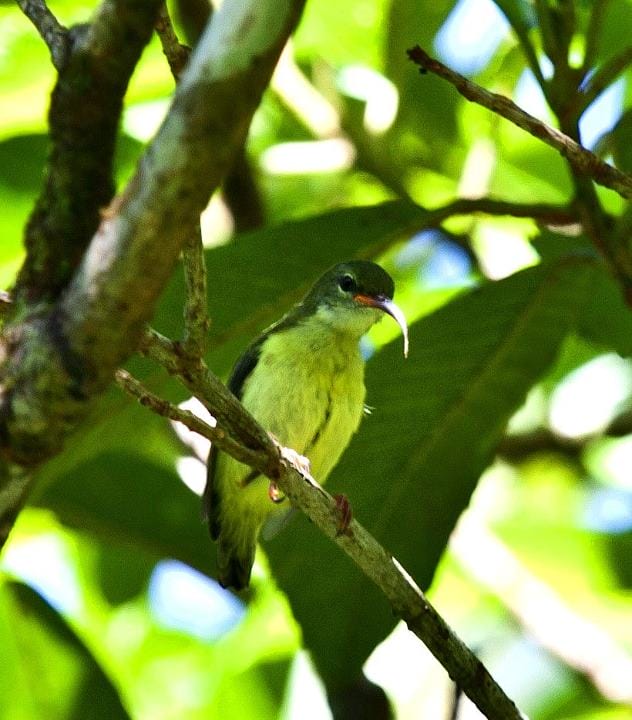 At around 10a.m., we were back at the community for a quick lunch and a trip back to Manila. It was an interesting trip because we are left in awe of the birds we have seen, although most are small birds.
As for Calanasan, it was just a delayed trip. It made for a good reason to come back and plan another adventure up north, the group agreed.