MAY WAS SUCH A BUSY MONTH FOR THE Wild bird club of the philippines! HERE are the activities the club had the past month.




Compiled by Mike Lu and Maia Tañedo
May 2 – Birdwalk at Philippine Science Highschool. Incoming fourth year high school students attended the guided trip as part of their preparation for their Field Biology class. Species seen include Java Sparrow, Philippine Pygmy Woodpecker, and Spotted Doves. The group also saw a Little Heron Nest. Another bird walk was conducted on May 29. Led by Jon Javier.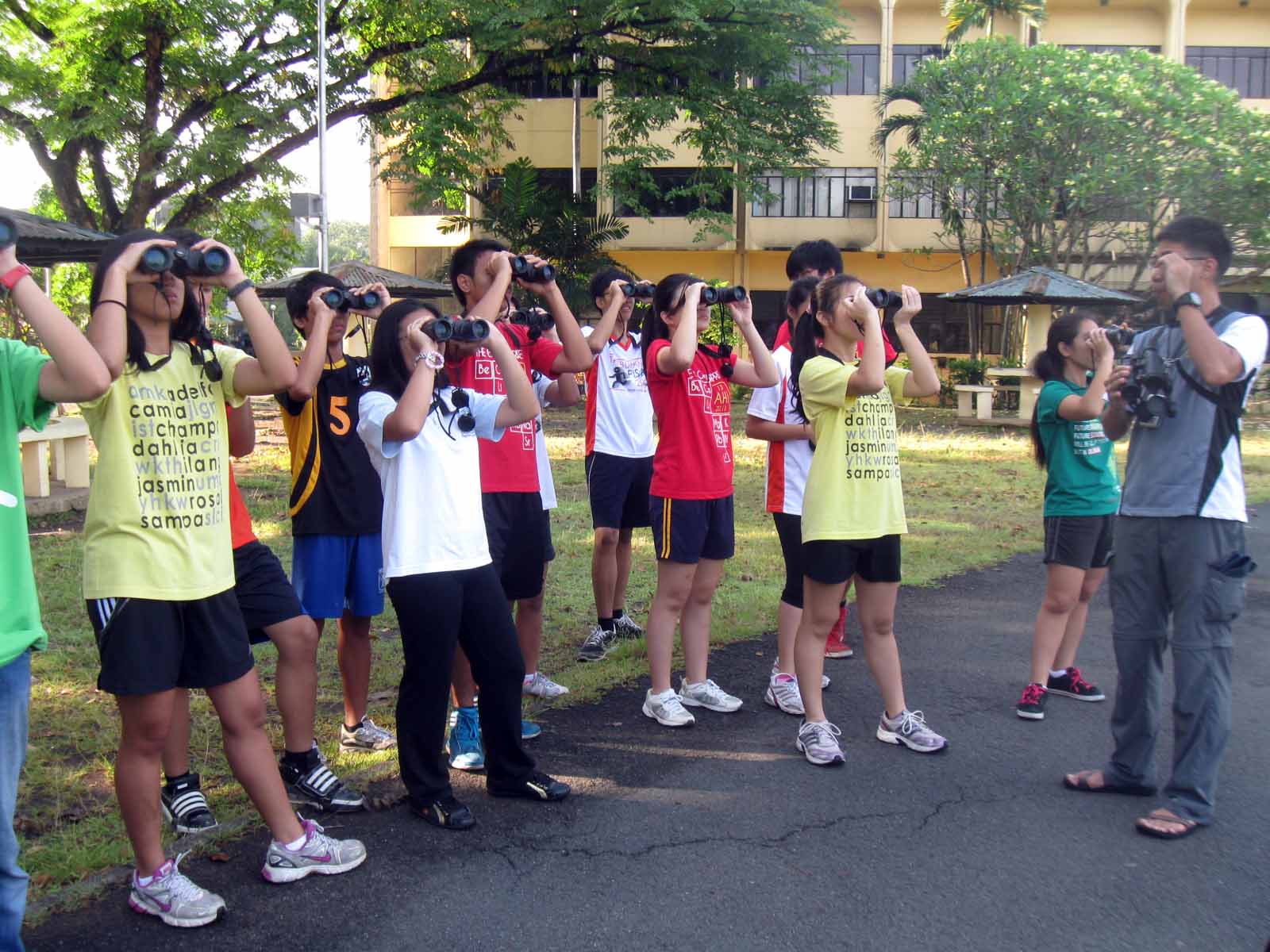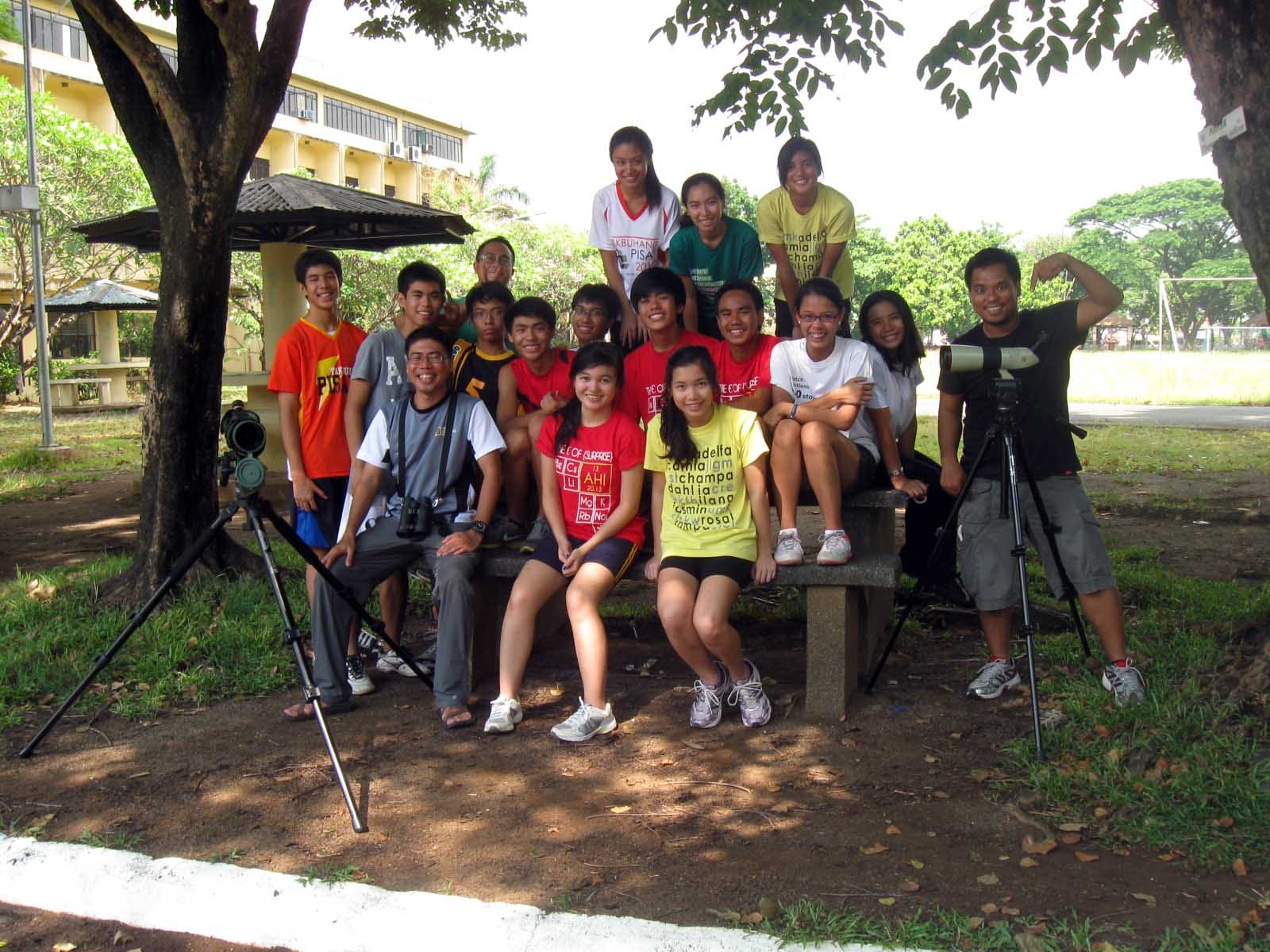 May 3 – Birdwalk at the Ateneo de Manila campus. Members from the Philippine Native Plants Conservation Society, Inc., headed by Anthony Arbias (also a WBCP member), also joined the birdwalk, and pointed out different species of trees seen. Species seen include Black-naped Oriole, Crested Myna, and Collared Kingfishers. The group also saw nesting Long-tailed Shrikes. Led by Trinket Canlas. More birdwalks in Ateneo were held on May 9, 10, 11 and 12.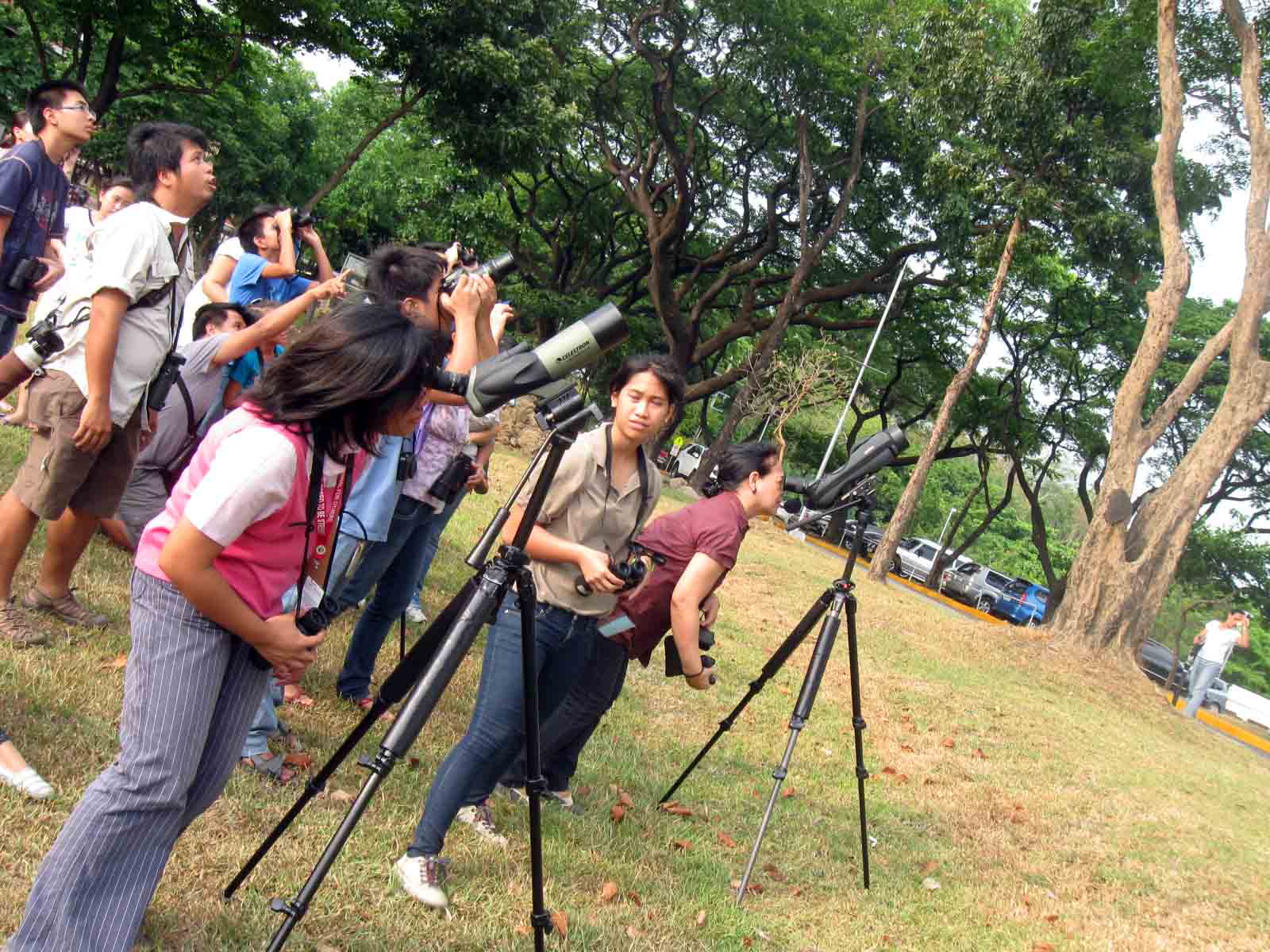 May 4 – Guided Trip to Candaba. A group of around 30 Science Department heads of different Manila schools were invited to join. The group saw Purple Herons, Black-crowned Night Herons, Cattle Egrets, and Pheasant-tailed Jacanas. Sponsored by the Primer Group.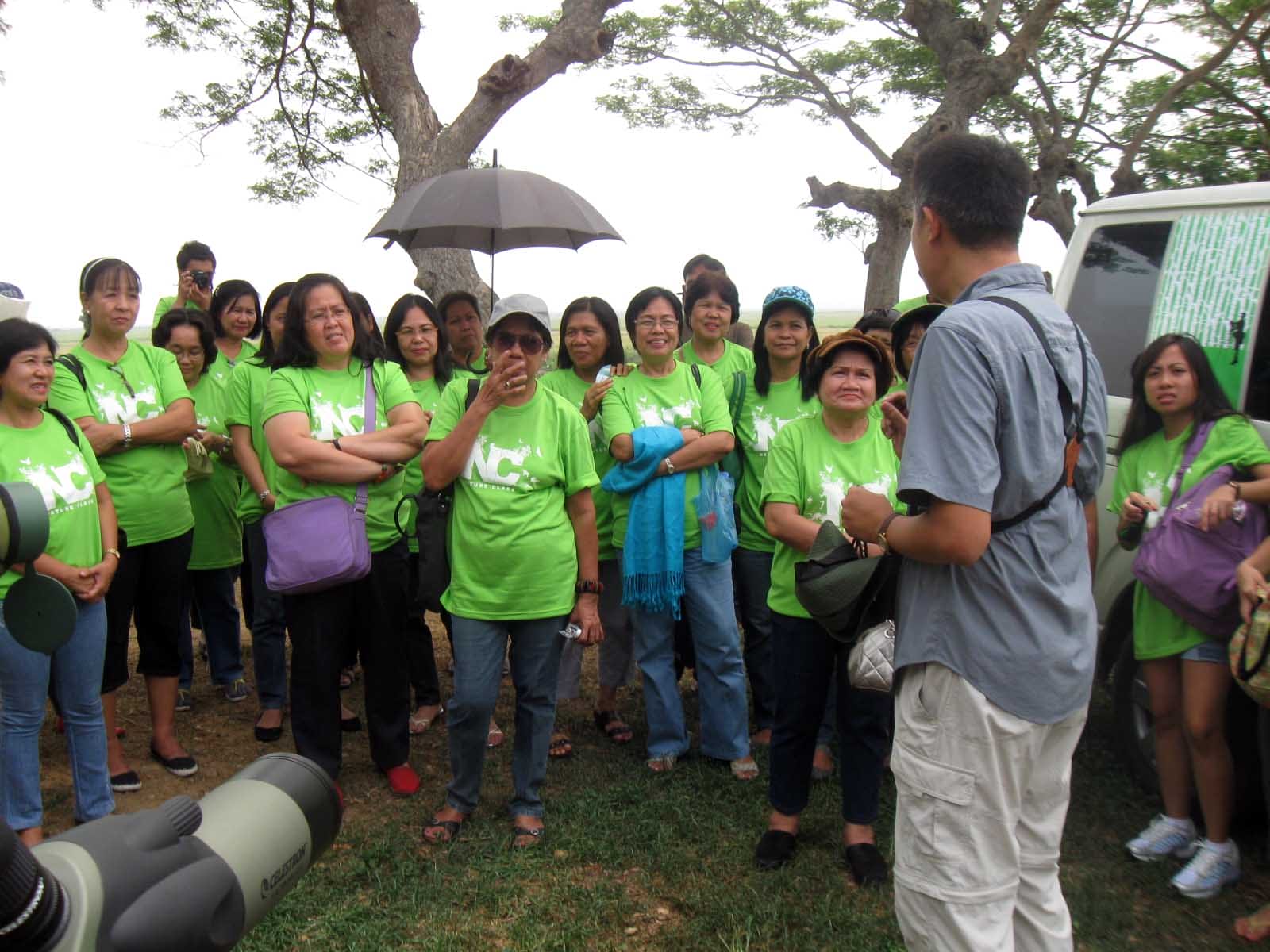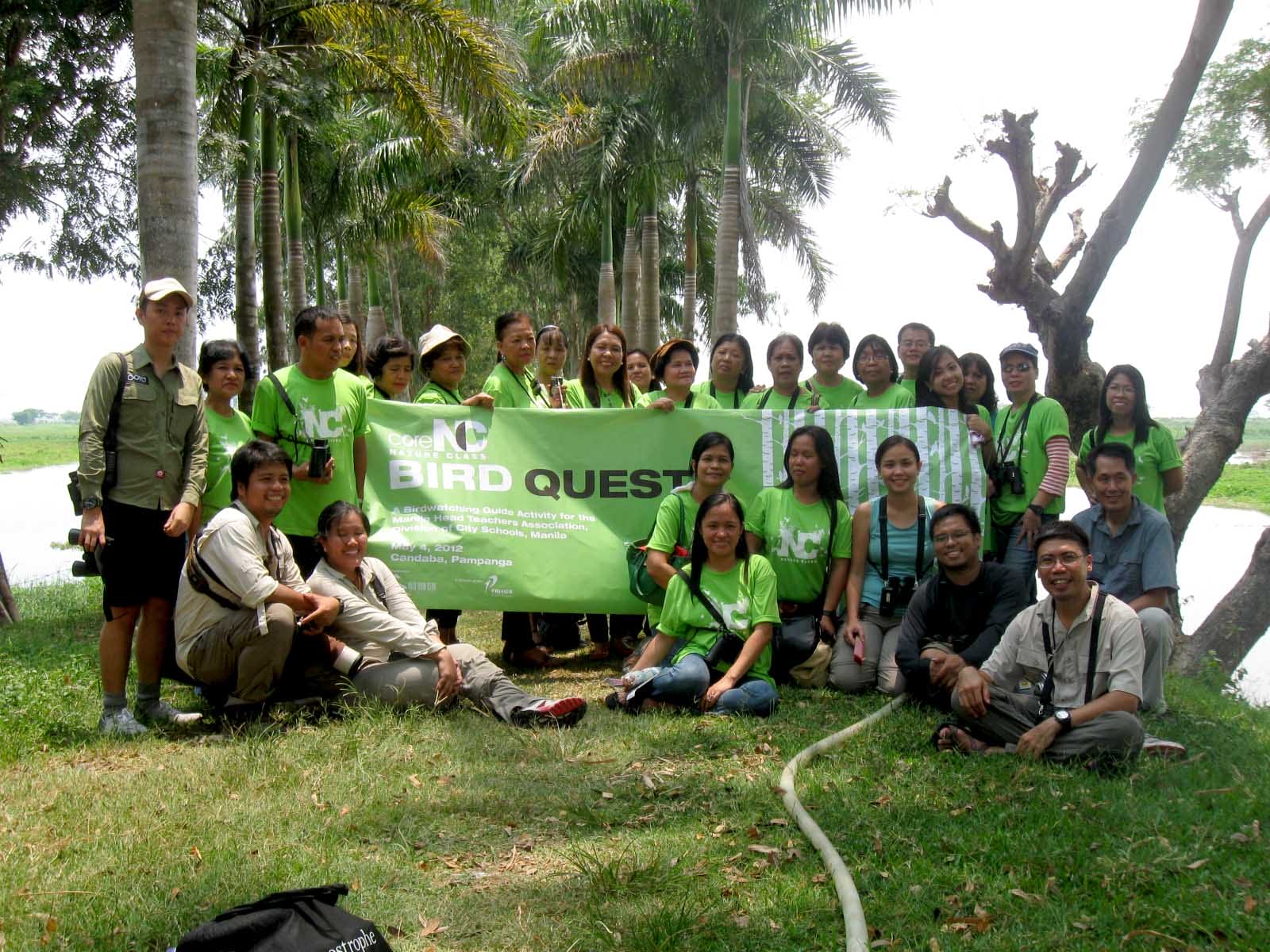 May 5 – Planning meeting for the 8th Philippine Bird Festival to be held on December 7-8 at the Agrifina Circle, Rizal Park.
May 8 – WBCP Talk at the Marine Biodiversity Lecture Series. WBCP member Diuvs de Jesus gave a talk at the UP Marine Science Institute (MSI) about marine birds that can be seen in the Philippines.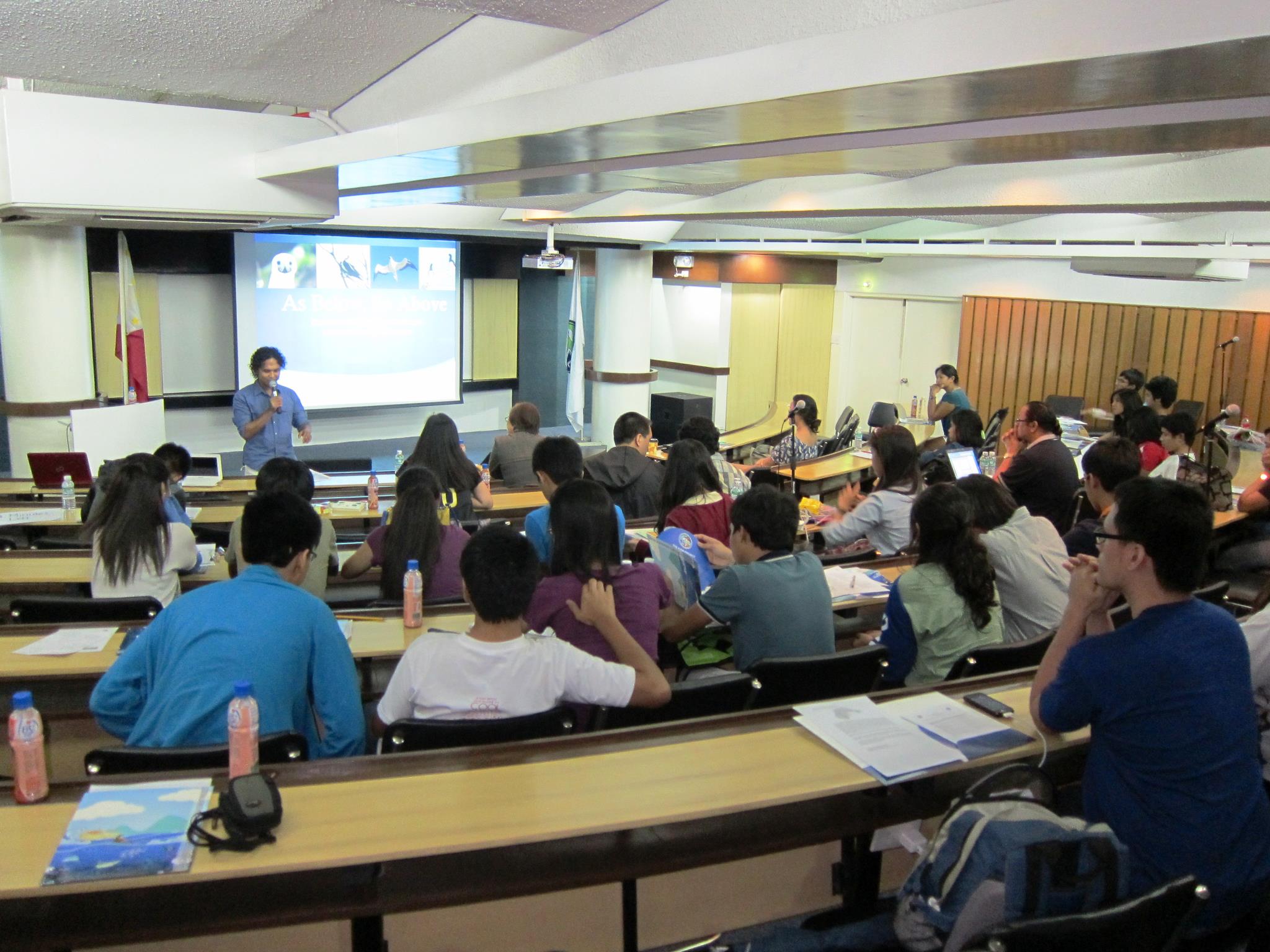 May 12 to 13 – Birdwalk at Anvaya Cove. This is the second birdwalk Anvaya Cove organized for their members. Two birdwalks were conducted over the weekend – one on Saturday afternoon and one on Sunday morning. Species seen include Pied Bushchat, Large-billed Crow, Cinnamon Bittern, and White-throated Kingfisher.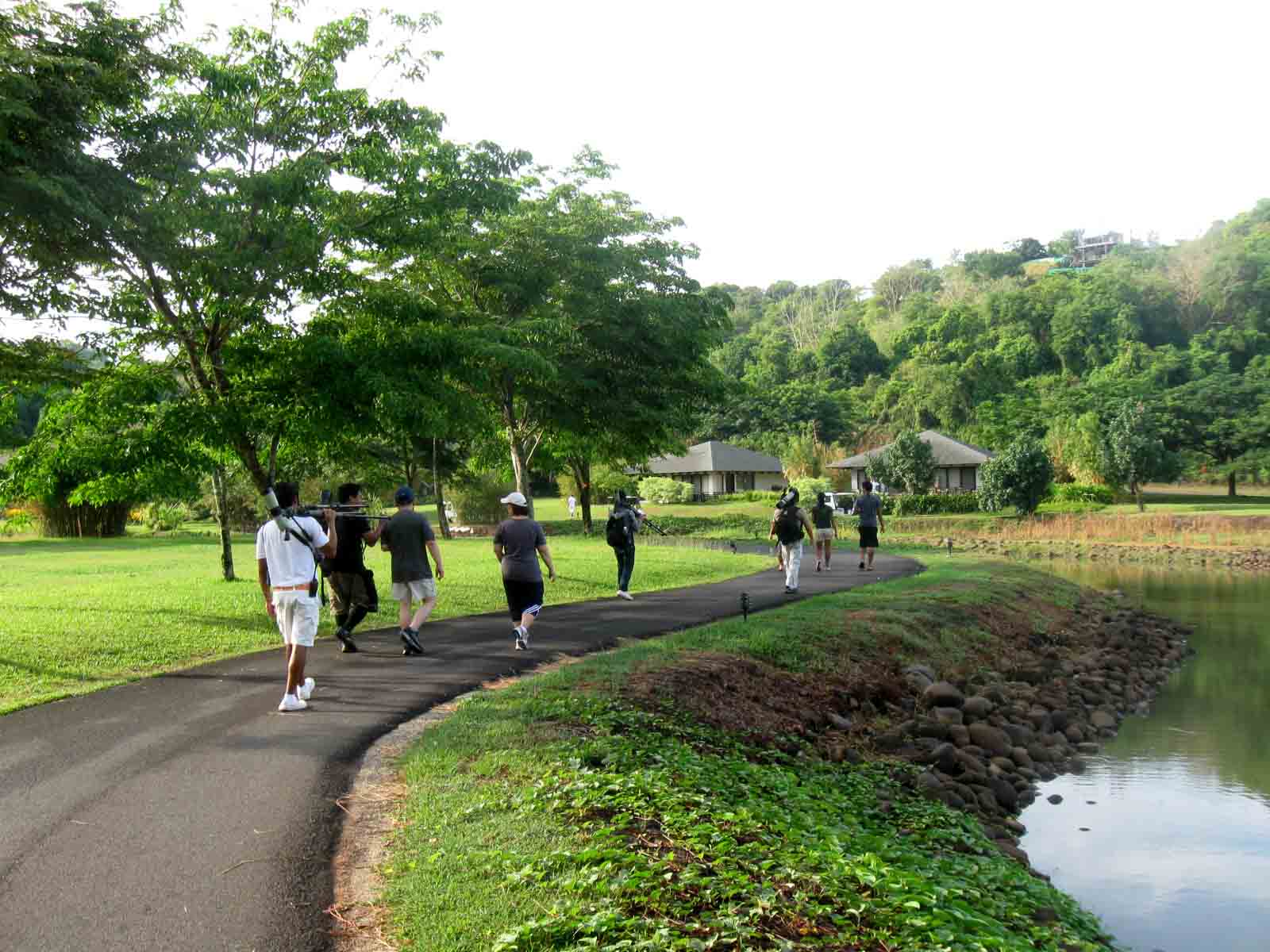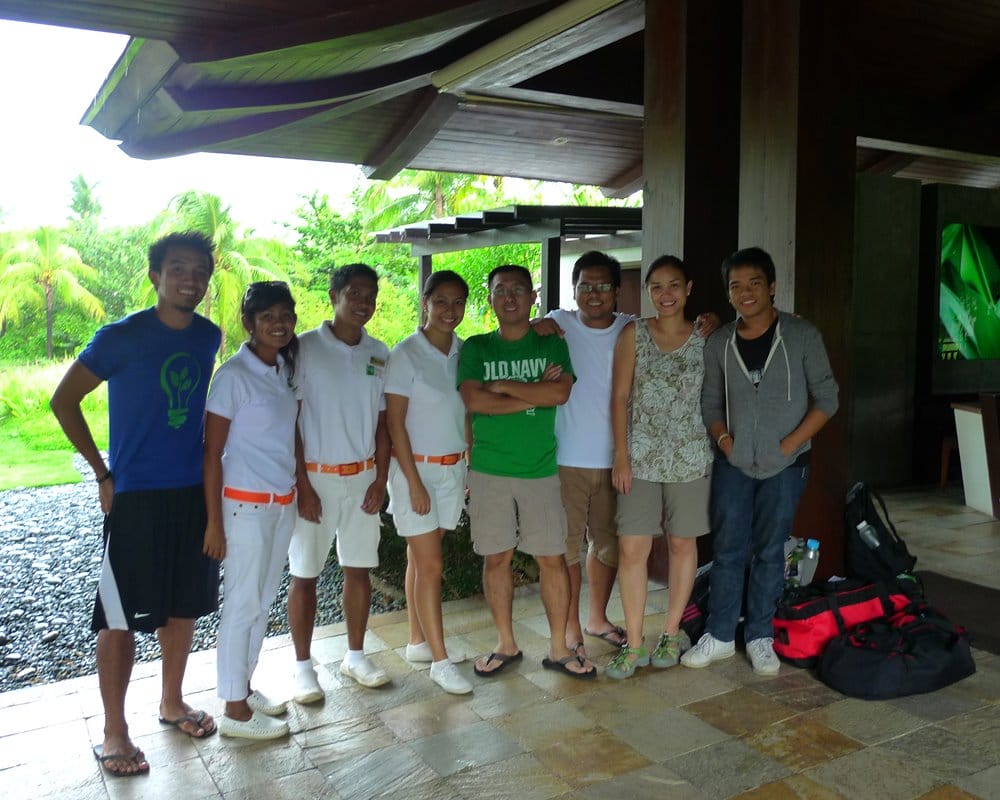 May 17 – Planning meeting for 6th International Hornbill Conference to be held in April 2013 at the National Museum of the Philippines.
May 19 – WBCP President Anna Gonzales on DWIZ 822. Anna was a guest on DWIZ 822 AM radio show, Sapul, hosted by Jarius Bondoc. She went on-air to invite the general public to join the coastal clean-up at LPPCHEA.
May 20 – Guided Trip and Coastal Clean-up at the Coastal Lagoon. The WBCP conducted a guided trip at the Las Pinas-Paranaque Critical Habitat and Ecotourism Area (LPPCHEA) which coincided with a beach clean-up organized by the Villar Foundation. A treewalk was also conducted by the Philippine Native Plants Conservation Society, Inc.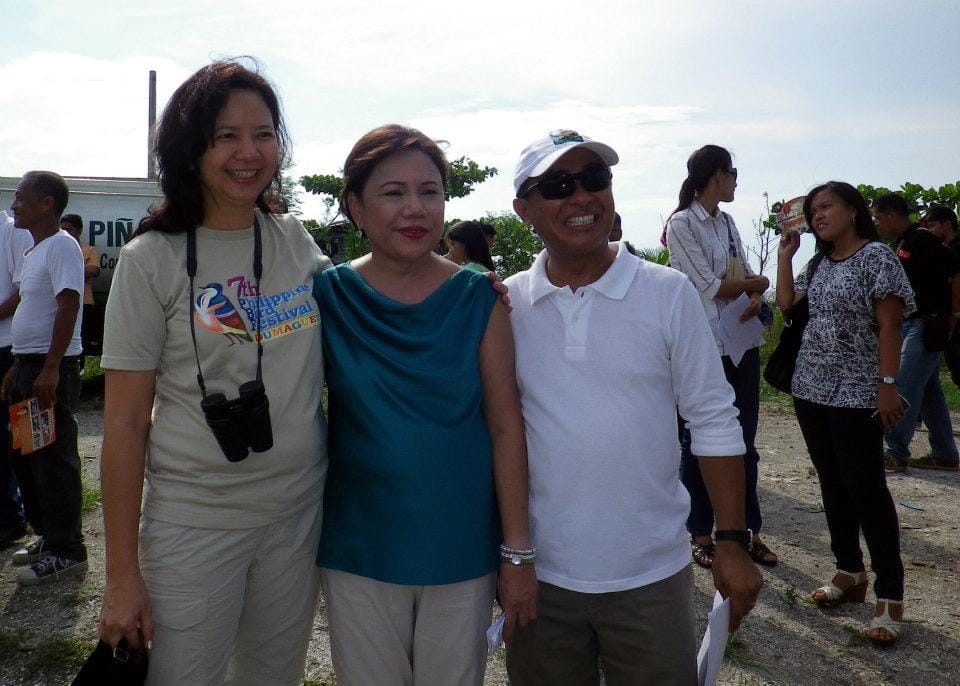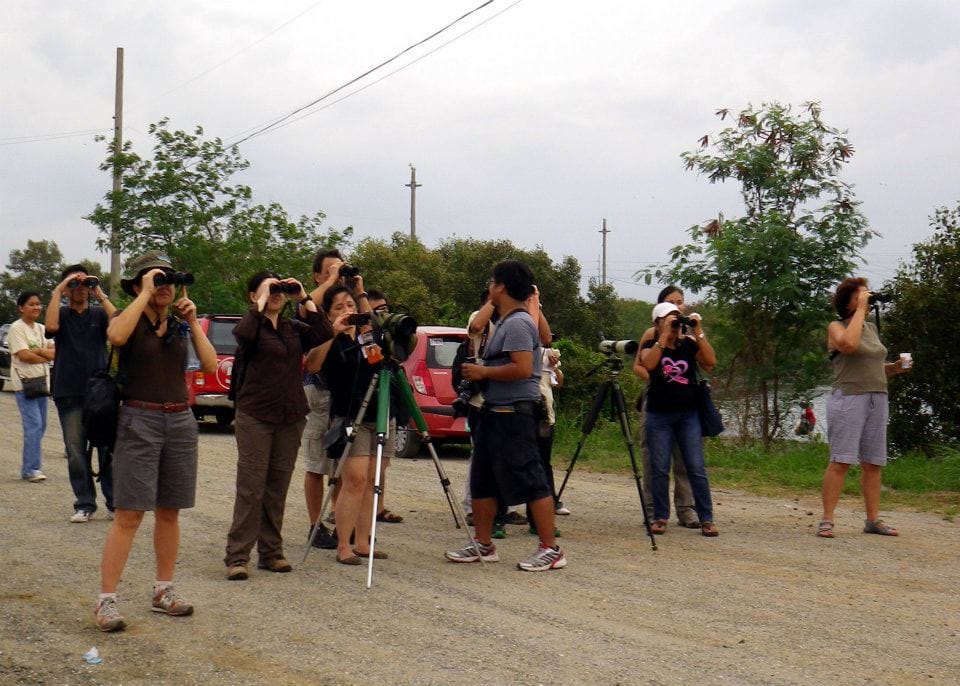 May 23 – Media Tour at Nuvali. A mix of media people from print to web went birdwatching with members of the WBCP in Nuvali.
May 25 – Guided Trip for Miriam College teachers. In line with their Environment Day, some teachers from Miriam College went birding in La Mesa Ecopark after a tree-planting activity conducted by the Philippine Native Plants Conservation Society, Inc. (PNPCSI). Led by Cel Tungol and Jon Javier.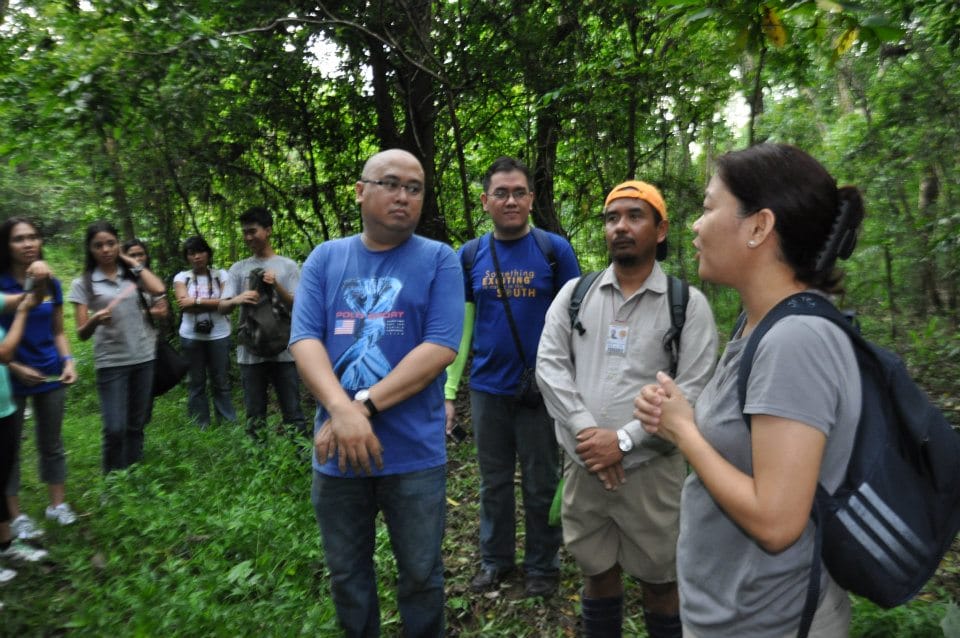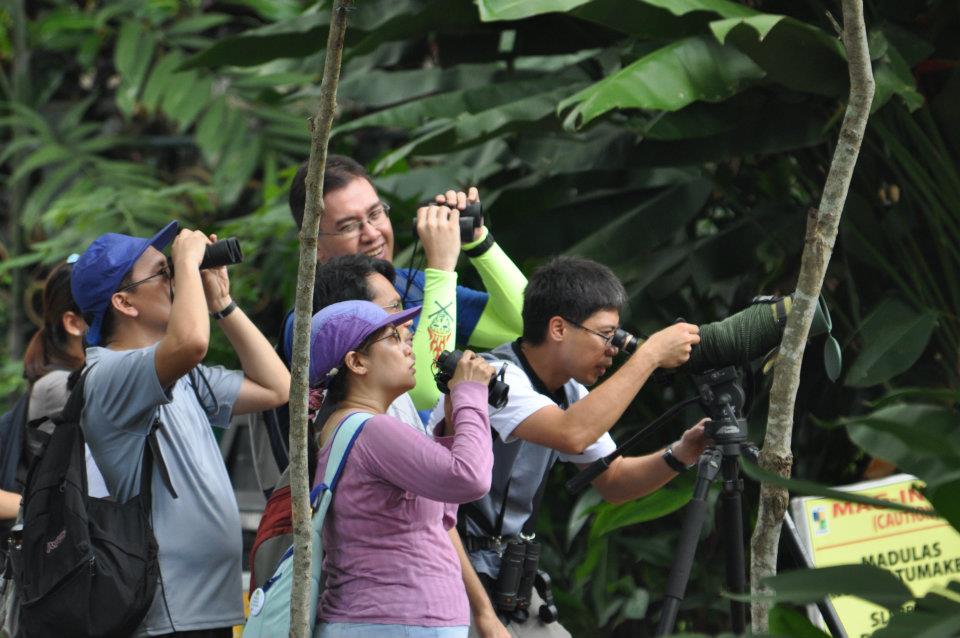 May 25 – Private Film showing of "The Big Year". A private screening of the birding movie "The Big Year" was held at Gina Mapua's residence in Makati.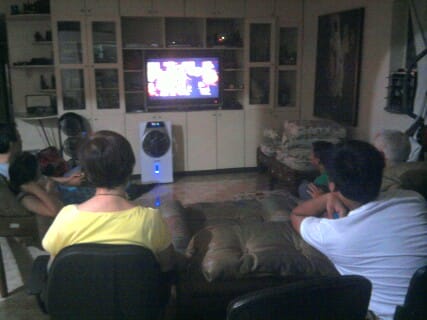 May 26 – Club Trip to Mt. Palay-Palay. WBCP members, together with some visiting birders, got up very early to go birding in Mt. Palay-Palay in Cavite. Species seen include Luzon Tarictic, Philippine Hawk-Owl, Scale-feathered Malkoha, and Greater Flameback. Led by Ruth Francisco.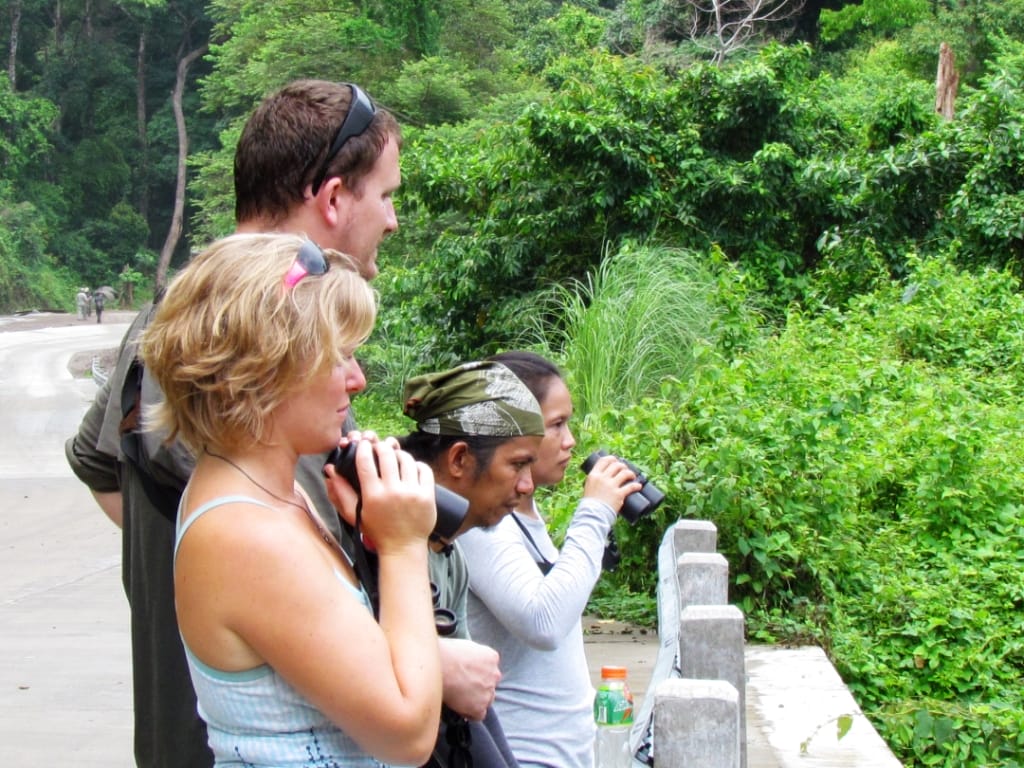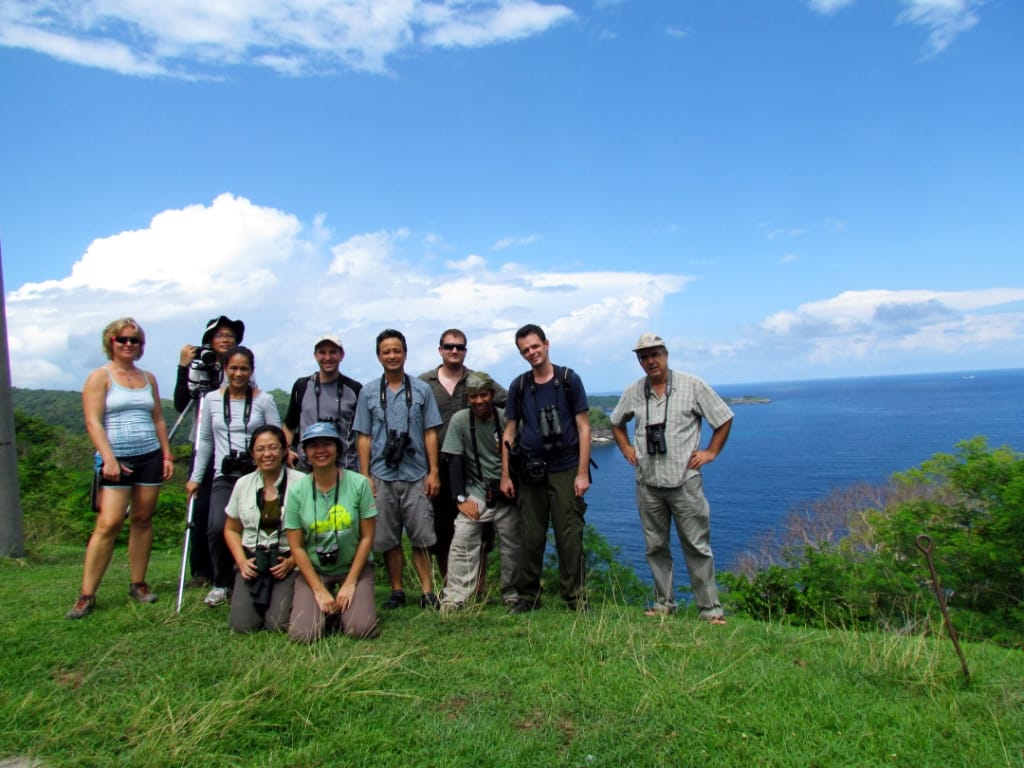 May 27 – Guided Trip at the La Mesa Ecopark. Birders from, quite literally, around the world joined the guided trip at the La Mesa Ecopark. Some came from the United States, some from Subic, and some from Quezon! Species seen include the Ashy Ground-Thrush, Philippine Coucal, and Collared Kingfisher.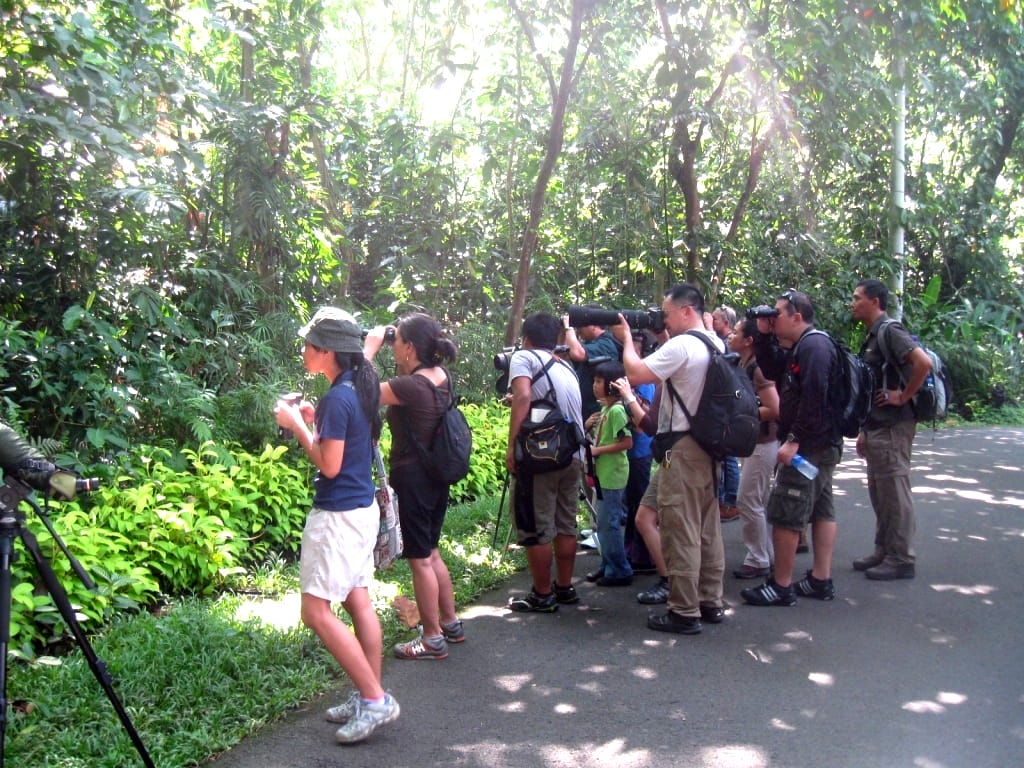 May 27 – Club Trip to Angono, Rizal. After conducting a guided trip at the La Mesa Ecopark, some members (and a couple of guided trip participants) proceeded to the Angono Petroglyphs to spot the Philippine Eagle Owls and to bird in the area. Also seen were Elegant Tits and a White-throated Kingfisher.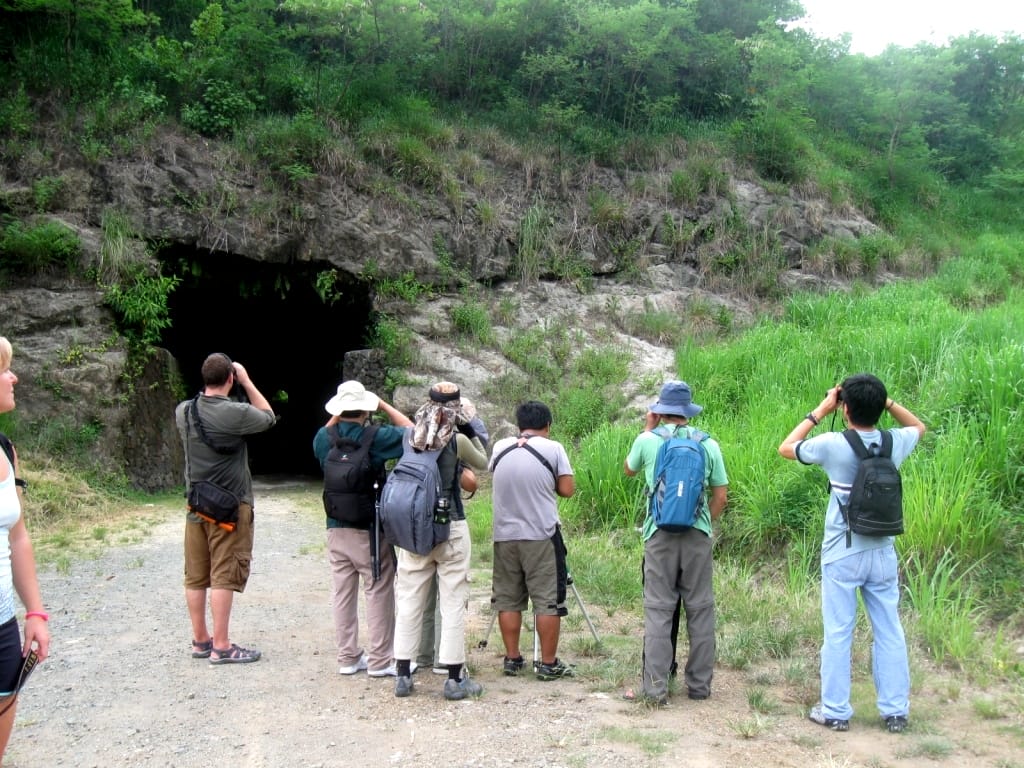 May 28 –  WBCP Talk at the Summer Institute for Secondary Science Teachers. The Primer Group's C.O.R.E. (Center for Outdoor Recreation and Expedition) invited WBCP members to conduct a talk for high school science teachers at the V. Mapa High School in Manila. Mike Lu, Maia Tanedo, and Jops Josef gave the talk and Jon Javier documented the event.