September was loaded with activities for the wbcp. Here is a summary of the events the club had the past month.
space
SEPTEMBER ROUNDUP                                                                                           Compiled by Mike Lu and Maia Tanedo 
1 – Swarovski Digiscoping Seminar at LMEP. The seminar was conducted by Swarovski Optik France Director Pierre Severy and was attended by more than 30 WBCP members. Monsieur Severy showed samples of photos taken using a Swarovski digiscoping set-up and also brought the latest scope model of Swarovski which was launched recently in the UK Bird Fair.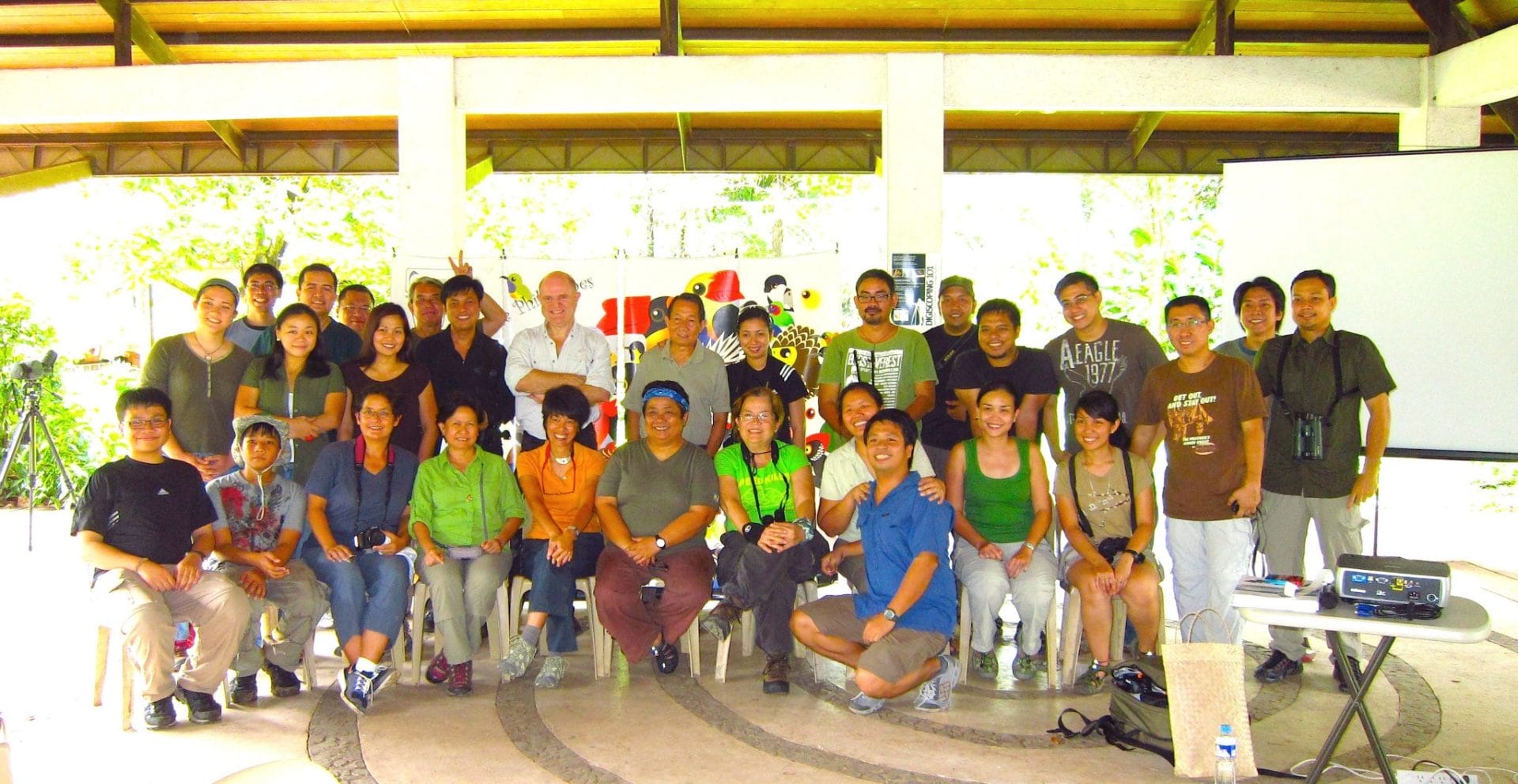 4 – Birding Talk to Gradeschoolers. WBCP members Jops and Maia were invited to conduct an introductory talk to 1st, 2nd, and 3rdgraders in the Builder's School in Quezon City.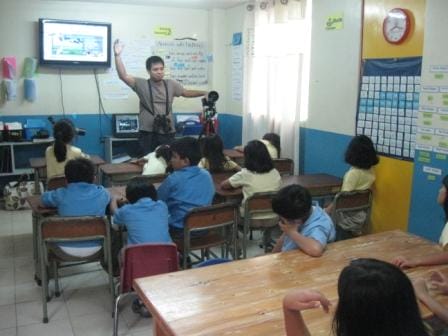 6 – Coastal Clean-Up meeting – Different organizations met up with DENR-NCR at LPPCHEA to plan the coastal clean-up logistics and assignments scheduled on September 14.  The clean-up was subsequently rescheduled to October 6 due to the inclement weather.
7 – PBF Interagency Meeting. The different agencies partnering with the WBCP for the 8th Philippine Bird Fest had a meeting in the DENR Central Office to discuss details about the upcoming event.
8 – Raptorwatch for Autumn Migration. This was the first raptorwatch trip for the autumn migration. Alex Tiongco, Tere Cervero, Jun Osano, Brian Ellis, Vincent Lao, Charles and King Pandi went to the PAGASA Weather Station in Tanay, Rizal and saw 60+ raptors. A follow-up trip was done by Randy Weisser on the afternoon of September 15.
9 – Ocular Trip to Balanga. 19 members and 2 guests visited the Balanga Wetland Park to do an ocular for the upcoming Pacific Asia Travel Agents (PATA) guided trip.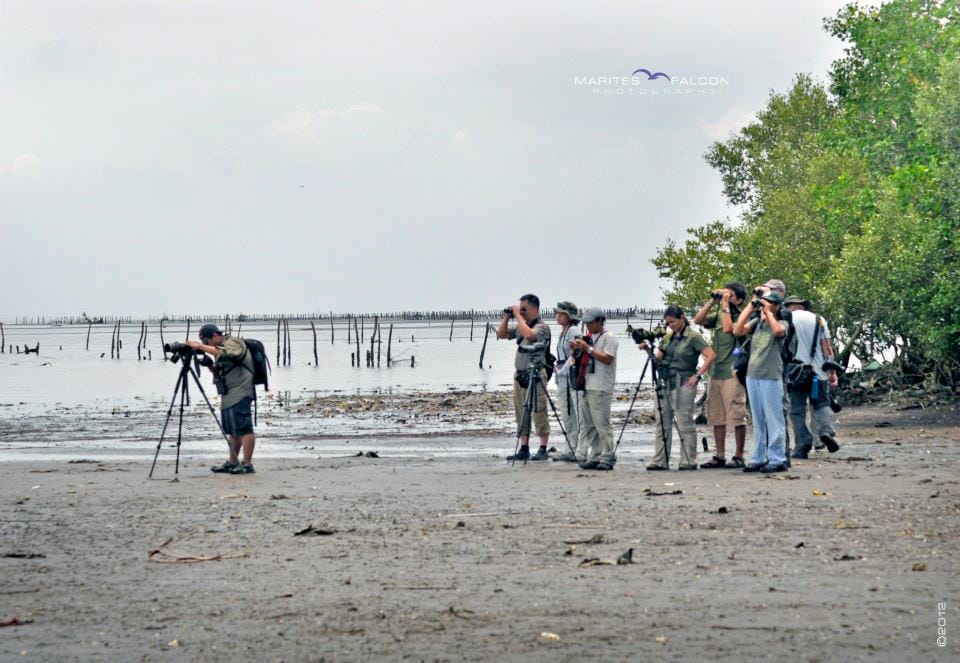 12 – WBCP Press Briefing on Aviation Safety and Bird Strikes. A press conference was held in the Max's restaurant in Manila to brief the local press about the issues of bird strikes as threats to aviation safety. This issue arose from the heavily opposed plans to reclaim the Coastal Lagoon.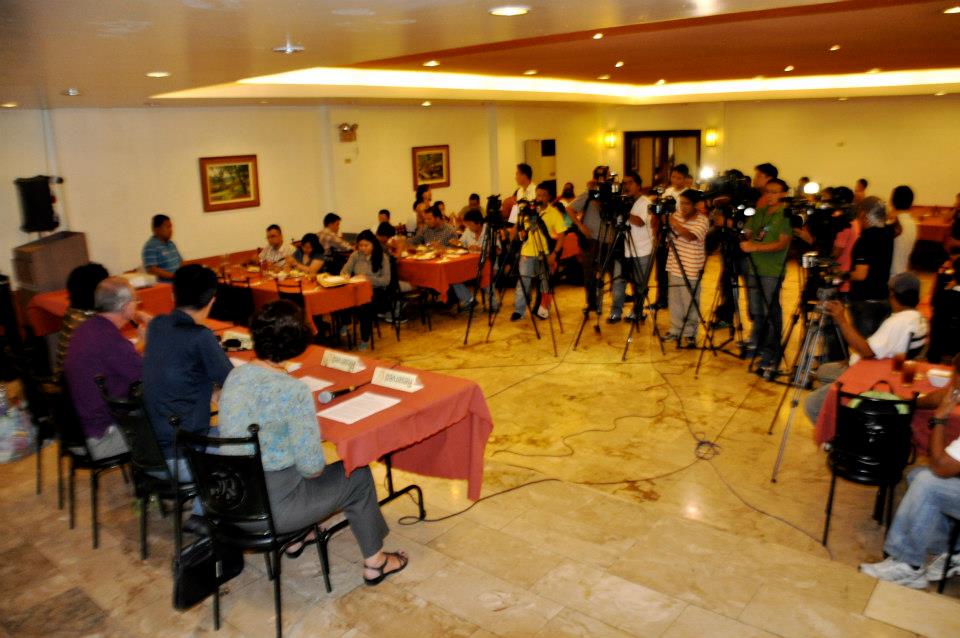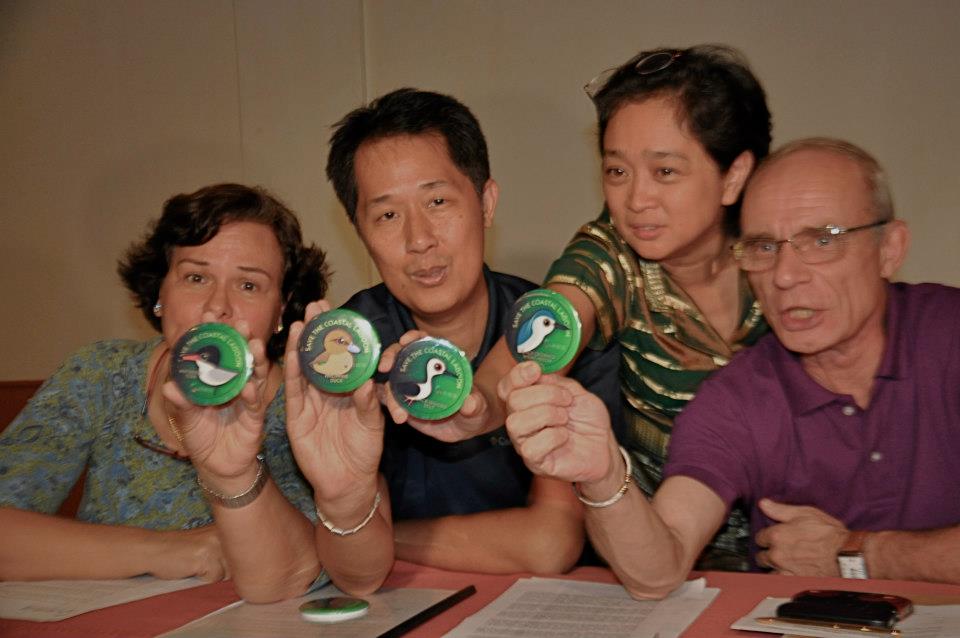 13 – Critical Habitat technical working group (TWG) meeting. A meeting was held at Las Casas Filuipinas de Acuzar in Bagac (Bataan) to finalize the draft management plan for the LPPCHEA. The group was led by DENR-NCR Regional Executive Director Neria Andin and DoT Usec. Ma. Victoria Jasmin of the Office of Tourism Development Planning, Research and Information Management. The WBCP was represented by Mike Lu and Gina Mapua.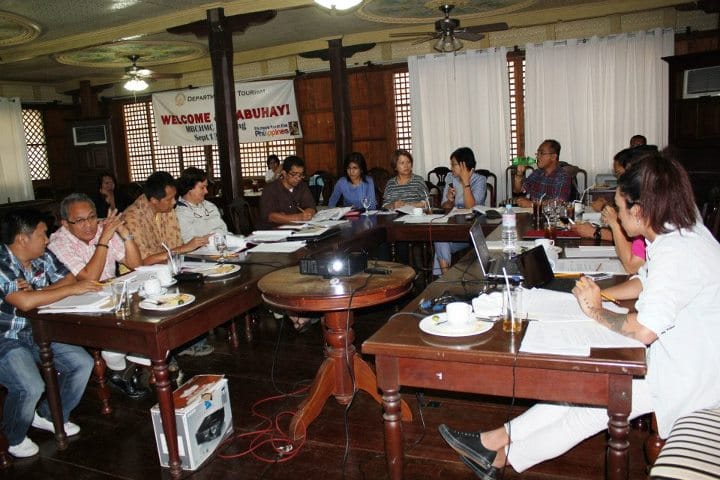 14 – Familiarization trip to Balanga Wetland Park – The Critical Habitat TWG visited the Balanga Wetland Park to have an idea of how development plans for LPPCHEA can be.  Balanga City Mayor Joet Garcia was on hand to welcome the group.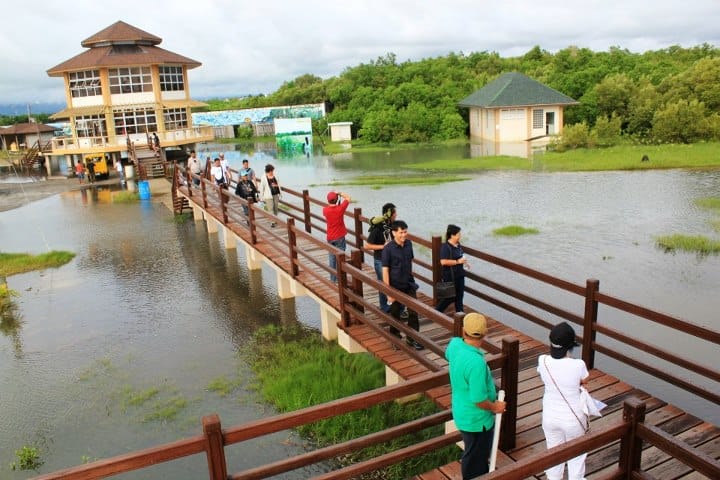 15-16 – Raptor Count Ocular.  Birders Alex Tiongco, Tere Cervero, Jun Osano, Trinket Canlas, and Adri Constantino went to Dinglasan, Aurora to check if the area is a good site for raptor count and observation.
16 – Radio Interview. Mike was interviewed over AM radio DWIZ 990 Radyo Inquirer by program hosts Ricky Brozas and Lisa Soriano on a wide range of topics from bird strikes and reclamation to birdwatching and the upcoming Philippine Bird Festival.
16 – PBF Meeting.  Some committee heads and members met at Mike's house to update and discuss plans for the upcoming Philippine Bird Fest in December.
19- Balitaan sa Aloha Hotel. Forum focused on bird strikes at the NAIA.  Participated by representatives from the NAIA, Philippine Airlines, Cebu Pacific Airlines, and DENR-NCR. The WBCP was represented by Mike Lu.  Good media coverage including GMA News and Solar News.
20 – Birdwatching Talk for UP Student Council. The University of the Philippines Student Council organized a series of dormitory talks in their Diliman campus as part of their Environmental Lecture Series. The talk was conducted by Jops Josef at the Centennial Dorm where he talked about the basics of birdwatching as well as the threats and issues concerning birds in the Philippines.
21 – WBCP Lecture Series: Raptor Migration in the Philippines – An Overview. Twenty-nine birders gathered at the residence of Jops Josef to listen to Alex Tiongo give an overview of raptor migration in the Philippines. Two short videos about raptors were also shown.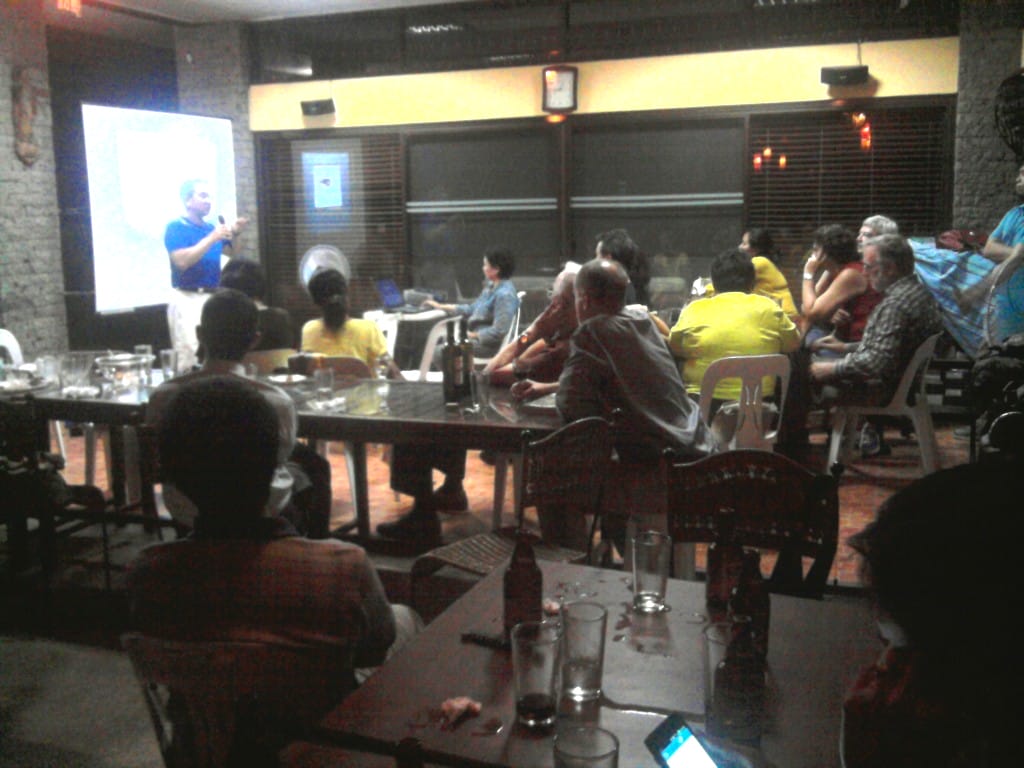 22 -23 – Guided Trip for UP Mountaineers. A birdwatching activity was conducted to new applicants of the UP Mountaineers as part of their environmental education.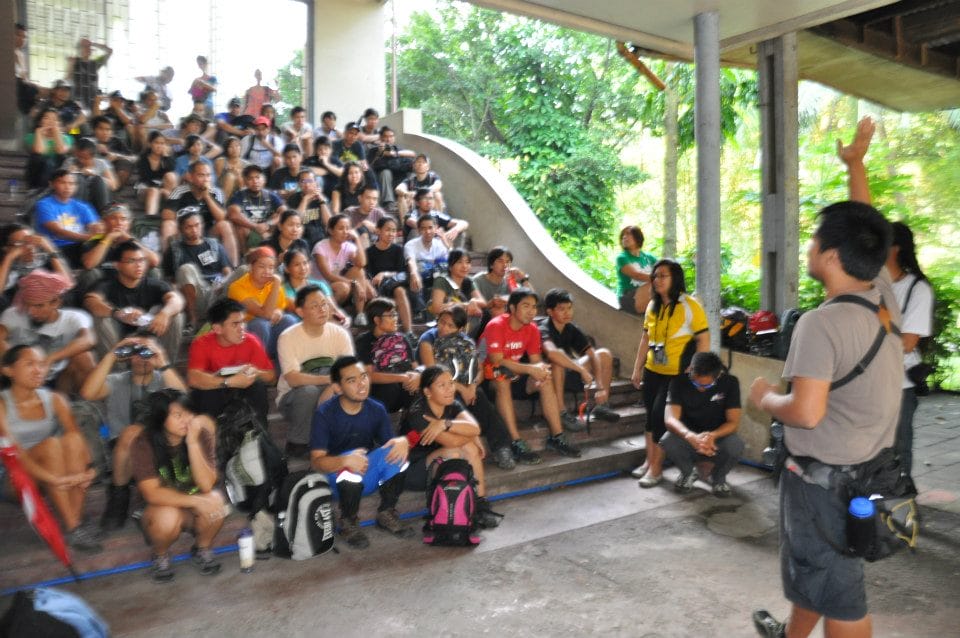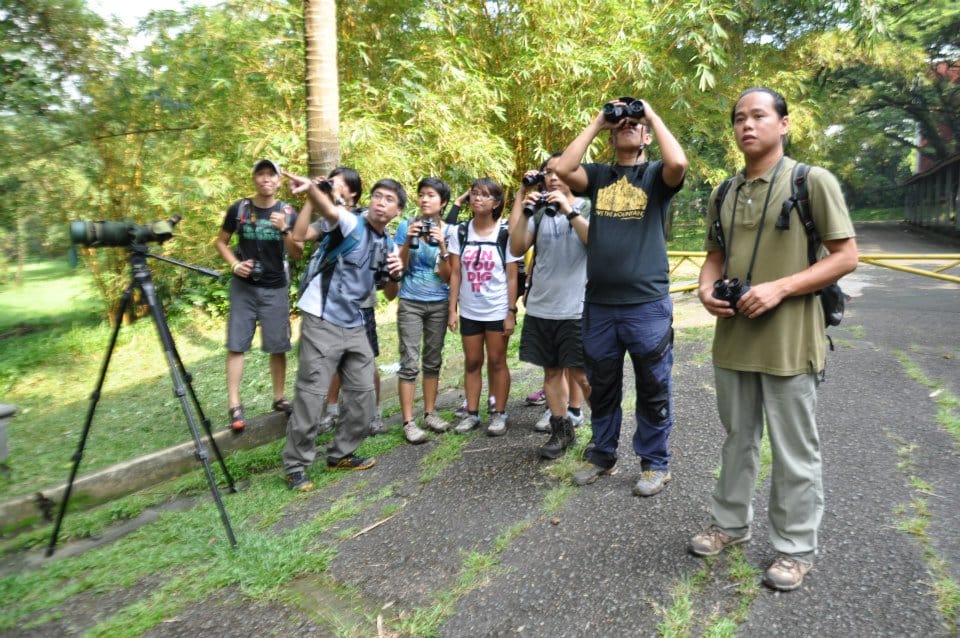 22-23 – Raptorwatch in Tanay. Two days were dedicated to raptorwatching in the PAGASA Weather Station in Tanay, Rizal. This time, more than a thousand raptors were counted. Species include Oriental Honey-buzzards, Chinese Goshawks, Grey-faced Buzzards, and Japanese Sparrowhawks.
28 – WBCP Lecture Series:  ARRCN Raptor Lecture. The officers of the Asian Raptor Research and Conservation Network (ARRCN) visited the Philippines and gave lectures about raptors and raptor migration at the Metro Club in Makati.
29 – Guided Trip for PATA Delegates in Balanga. A number of delegates of the Pacific Asia Travel Agents (PATA) were brought to Balanga, Bataan by CORE (Center for Outdoor Recreation and Expedition), the advocacy arm of the Primer Group of Companies. Aside from birdwatching, the delegates were also treated to a boat ride through the mangroves.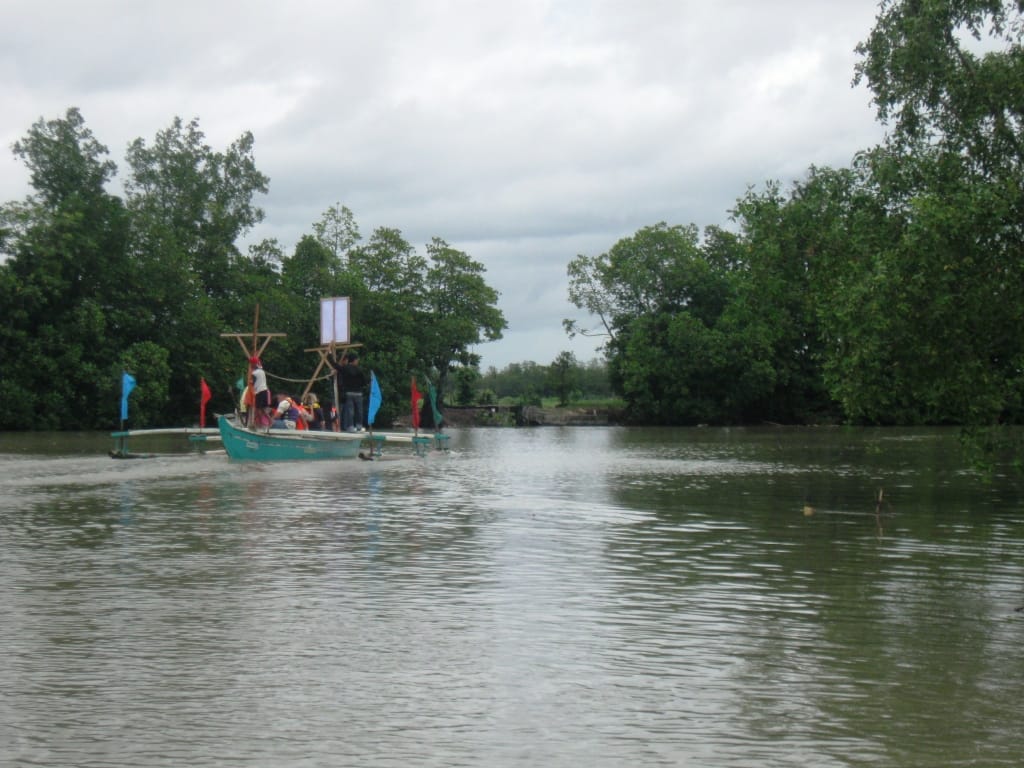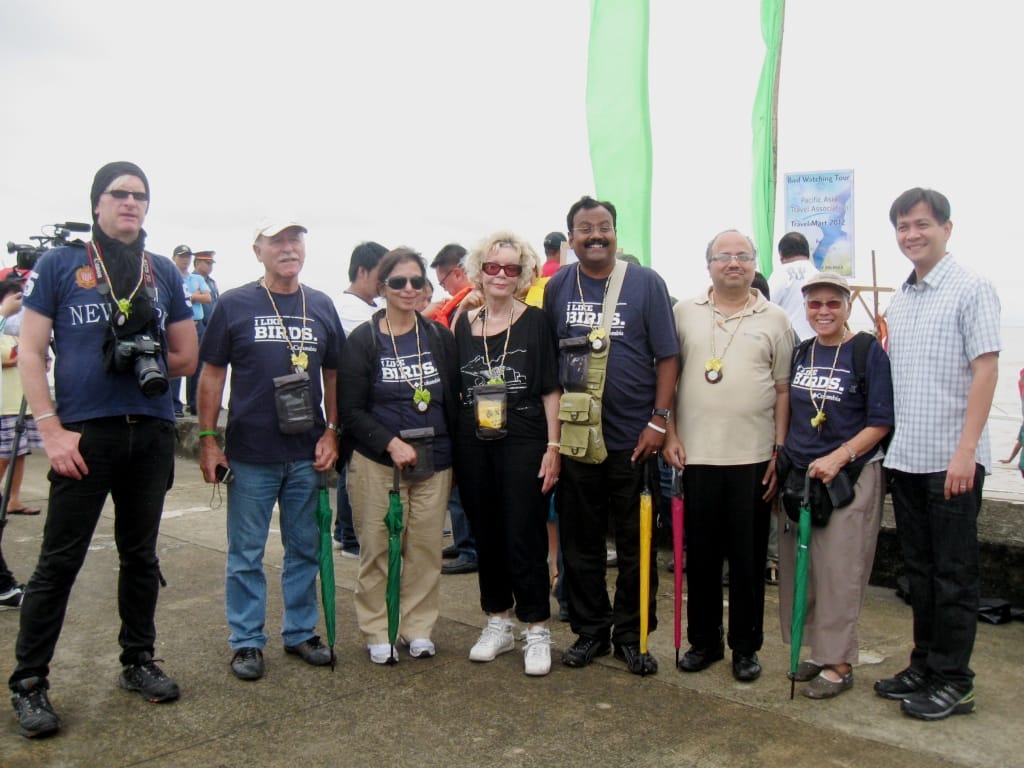 29- International Conference on Wildlife Tourism and Conservation, Tungnan University, Taipei City, Taiwan  – Mike Lu represented the WBCP at this conference as a resource speaker on wildlife tourism and conservation in the Philippine context.