OCTOBER ROUNDUP                                                                                          Compiled by Mike Lu and Maia Tanedo
Oct. 5-7 – 4th Borneo Bird Festival. WBCP members Alex Tiongco, Tere Cervero, Melanie Tan, and Carmela Balcazar attended the Borneo Bird Festival held in the Kinabalu Park in Sabah, Malaysia.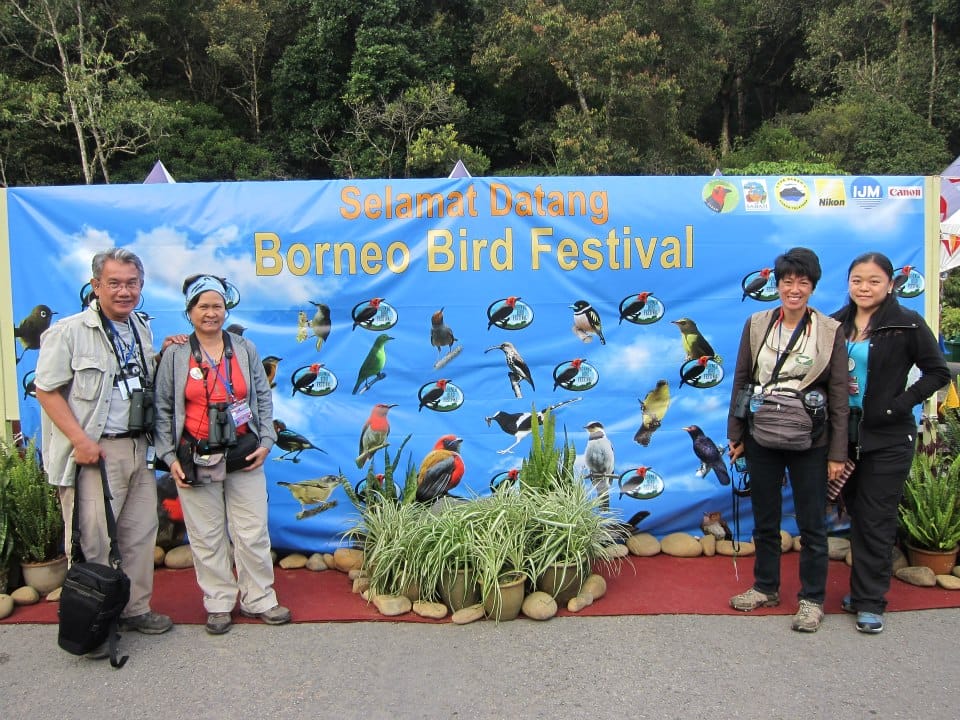 Oct. 6 – World Animal Day Celebration. The Philippine Animal Welfare Society invited the WBCP to participate in the World Animal Day celebration in the SM Mall of Asia. WBCP members Anthony Sayson, Jun Osano, Ruben Bala, Maia Tañedo, and Jops Josef set up a booth and offered coloring activities to kids.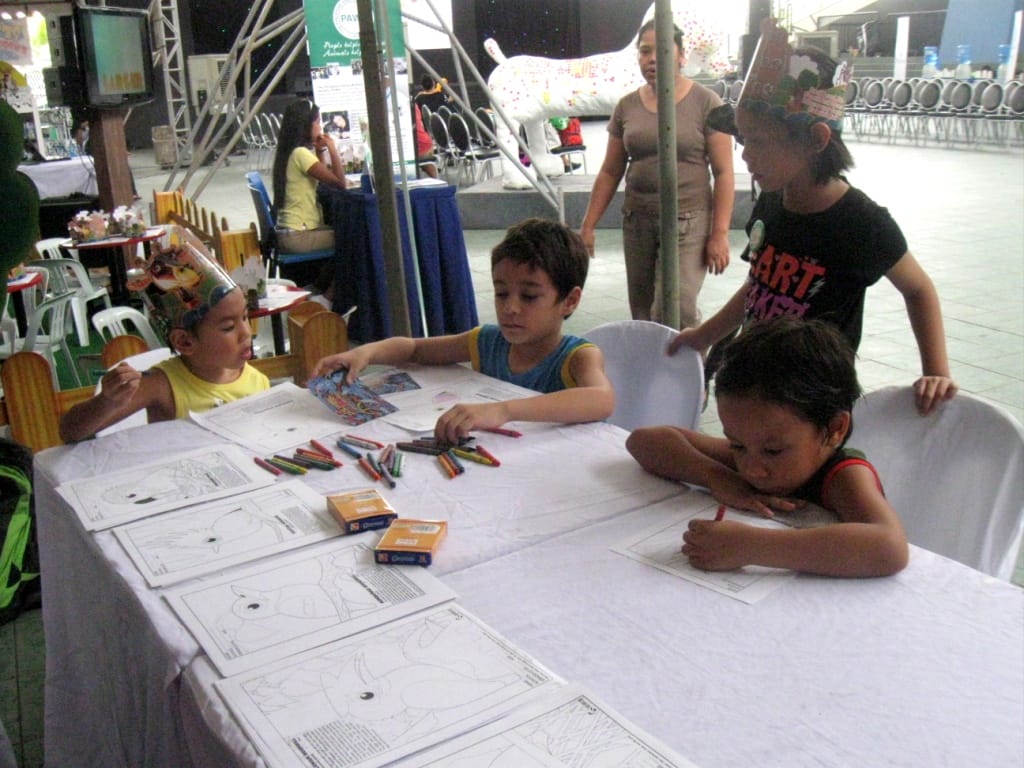 Oct. 13-14 – 14th Taipei International Birdwatching Fair. WBCP members Maia Tañedo and Jops Josef represented the club at the Taipei International Birdwatching Fair held in the Guandu Nature Park in Taipei.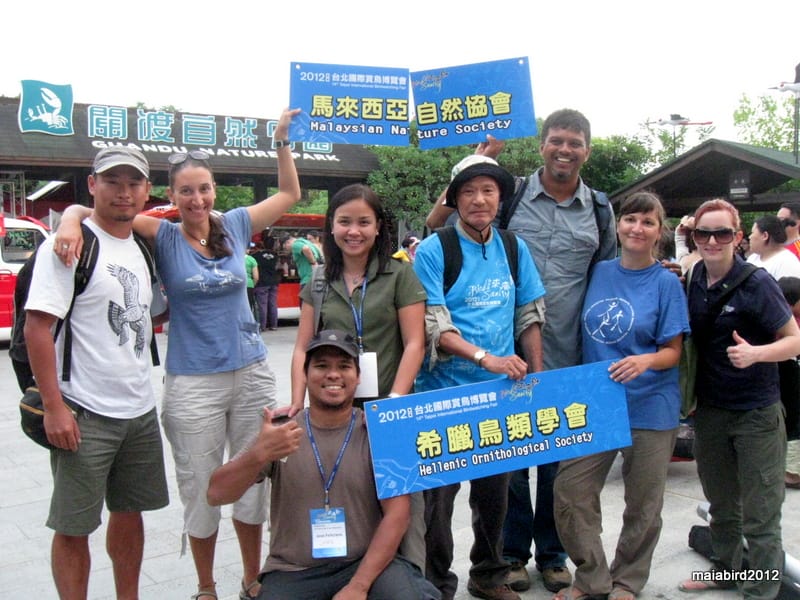 Oct. 20 – Guided Trip and Kid's Activities for the International Children's Month. Organized by Akap Bata and Save Freedom Island Movement, the WBCP conducted different activities for kids from the Silverio compound in honor of International Children's Month.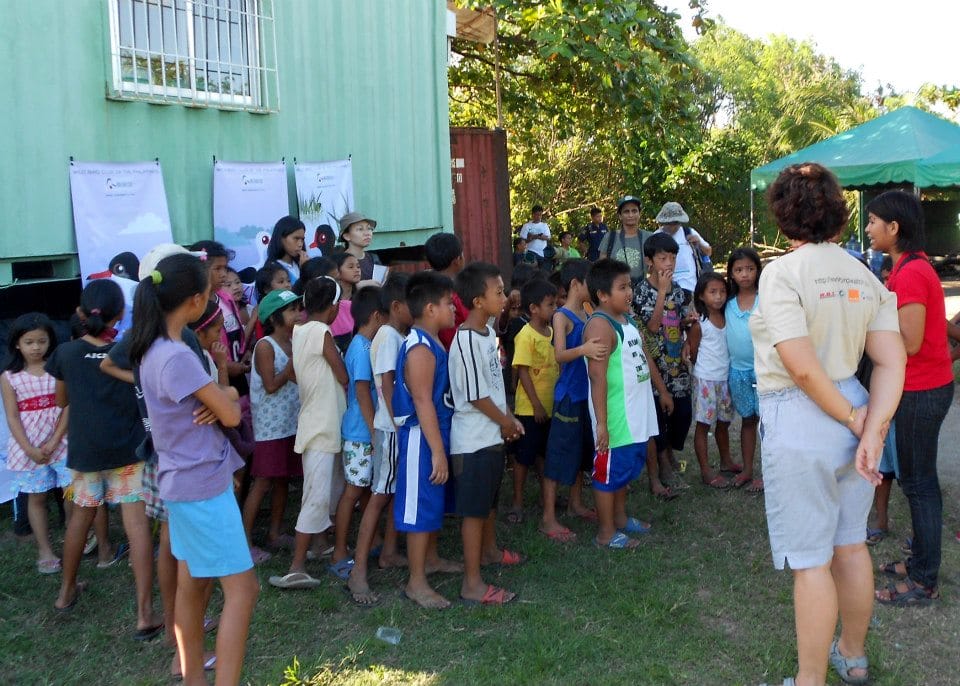 Oct. 23 –  Ocular Visit to NAIA. WBCP President Mike Lu together with DENR went to the Ninoy Aquino International Airport to conduct an ocular and to give a courtesy call to NAIA GM Honrado Reyes. The group was accompanied by media people from UNTV, Net 25, and ABS CBN.
Oct. 24 – Interagency Meeting for the PBF. An ocular visit to the Teodoro F. Valencia Circle, venue of the festival, followed by a meeting with DENR, DOT and National Parks Development Committee to further discuss preparations for the upcoming Philippine Bird Fest.
Oct. 27 – PBF Meeting. WBCP members met at the residence of Alice Villareal to update each other on the many preparations for the upcoming Philippine Bird Fest in December.
Oct. 28 – Guided Trip at LPPCHEA. Around a dozen participants joined the guided birdwatching trip at the LPPCHEA.  Twelve WBCP members came to help guide.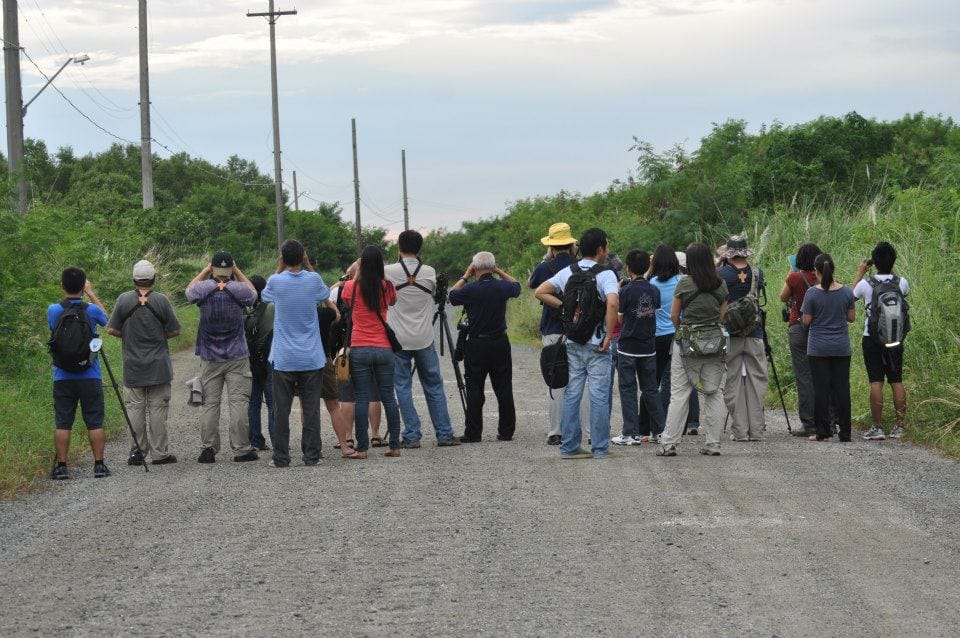 WBCP IN THE NEWS – WBCP President Mike Lu was also interviewed on a number of radio and tv shows regarding the reclamation issue. Here is a summary of the media coverage the past month:
Oct. 10 – DWBB 594 :Si Susan Na" with Susan Enriquez and DWZMM 630 Khz "Radyo Patrol" with Vic de Leon Lima
After the Civil Aviation Authority of the Philippines (CAAP) came out with a warning to pilots regarding the influx of migrating birds, more tv programs invited the club for interviews:
Oct. 15 – TV5 "Interaksyon" by Carla Lim
Oct. 18 – Talk TV – Solar Network News by Albert Alicer
Oct. 18 – 24 Oras/State of the Nation by Jun Veneracion
Oct. 19 – UNTV "Ito ang Balita" with Rey Pelayo
Oct. 26 – UNTV "Itanong kay Kuya" (live studio interview)