here is a summary of the many activities the club had during november and december 2012.
space
NOVEMBER-DECEMBER ROUNDUP
Compiled by Mike Lu and Maia Tanedo
NOVEMBER
Nov. 6 – WBCP on CCTV (China's cable news TV). WBCP President Mike Lu was interviewed to talk about the Manila airport and environmentalists being on a "collision course" over bird deaths.
Nov. 9 – Birdwatching Talk at Travel Club, Trinoma. WBCP members Trinket Canlas, Jops Josef, and Maia Tanedo conducted an introductory talk about birdwatching, birding in Balanga, and bird species that can be seen there.
Nov. 10 – Guided Trip in UP Diliman for students of the Daniw Study Center. A guided trip was conducted for some high school students at the UP Diliman campus. Lots of members showed up during the trip where everyone saw an immature Brush Cuckoo and a Philippine Nightjar.
Nov. 10 to 11 – 3rd Asian Bird Fair in Bangpoo Recreation Park, Thailand. This year the Asian Bird Fest was held in Thailand. The WBCP was represented by Mike Lu, Gina Mapua, Anna Gonzales, and Christine Telesforo.
Nov. 18 – PBF Meeting at Mike's house.
Nov. 25 – Guided Trip to Balanga Wetland Park (organized by Columbia.) This trip was the follow-up activity to the talk held last Nov. 9. A significant sighting of a Grey-headed Lapwing was recorded during the trip.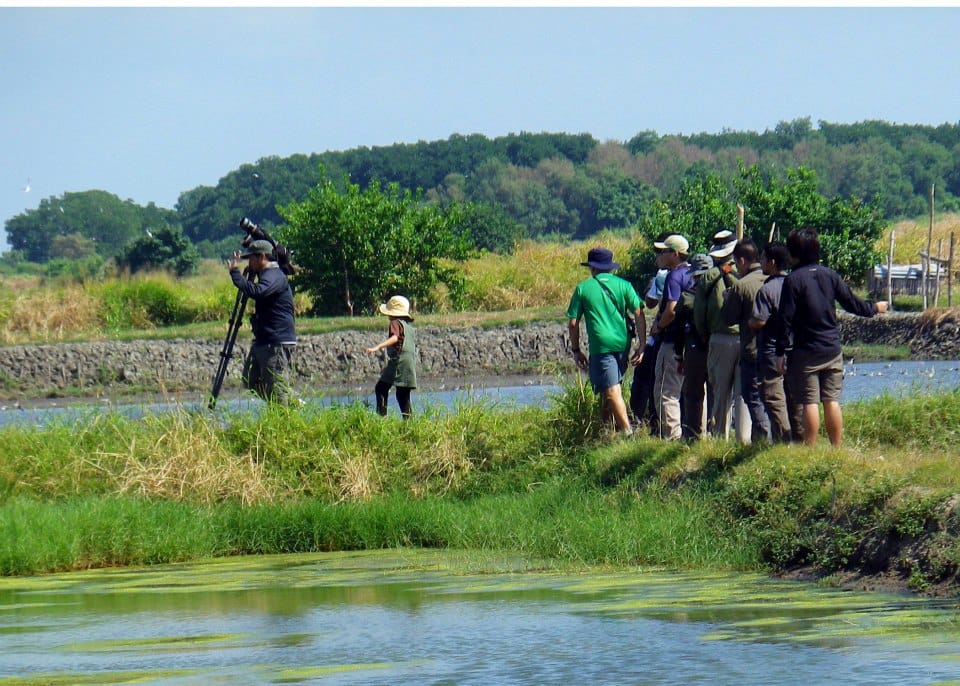 Nov. 29 – PBF Meeting at Jops' house.
DECEMBER
Dec. 1 – Radio interview with Jarius Bondoc. Mike Lu was interviewed on the radio show to talk about the Philippine Bird Festival.
Dec. 6 – Ibong Dayo Festival in Balanga, Bataan. WBCP members and participants to the Philippine Bird Festival attended the Ibong Dayo Festival in Balanga City.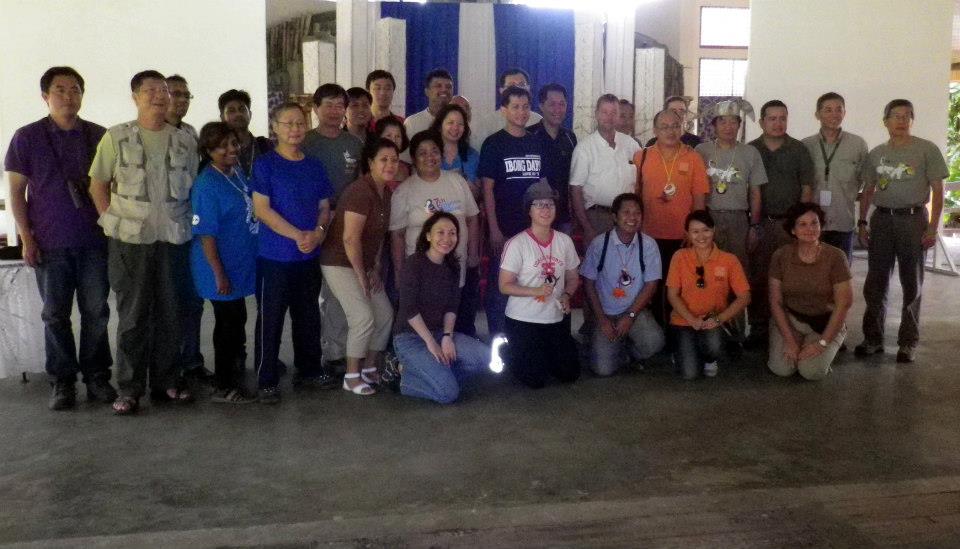 Dec. 7 to 8 – 8th Philippine Bird Festival at the Rizal Park, Manila. The annual Philippine Bird Fest was held in the Teodoro Valencia Circle in Rizal Park, Manila. Many local and foreign organizations participated in the two-day event.

Dec. 8 – Article on GMA News Online. An article entitled "Got Binoculars? Go 'birding' with the Wild Bird Club" was published on GMA News Online featuring the interview with Maia Tanedo. Click here to read the article.
Dec. 8 – GMA News TV Front Row Feature. Mike Lu was interviewed as part of the feature on "Bakit Nga na Nanghuhuli ng Ibon ang mga Bird Hunters?" (Why do bird hunters hunt for birds?)
Dec. 9 – Post-festival Trip to Mt. Palay-Palay. The trip for local and foreign delegates and WBCP members was sponsored by the Cavite Provincial government.
Dec. 15 – Club Trip to Ipo Dam. Seven birders went to Norzagaray, Bulacan to bird in the Ipo Dam. Notable species seen include Grey-headed Fish-Eagle, Indigo-banded Kingfishers, and Crested Serpent Eagle.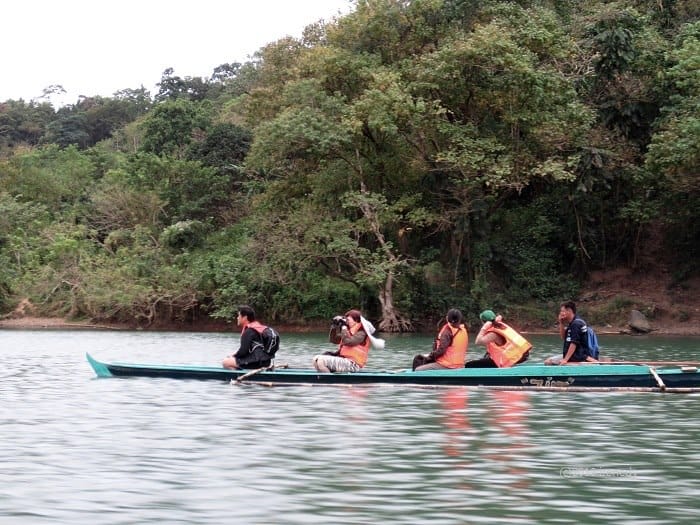 Dec. 16 – Guided Trip to Anvaya Cove. WBCP members went to Anvaya Cove to conduct a guided trip for staff and guests.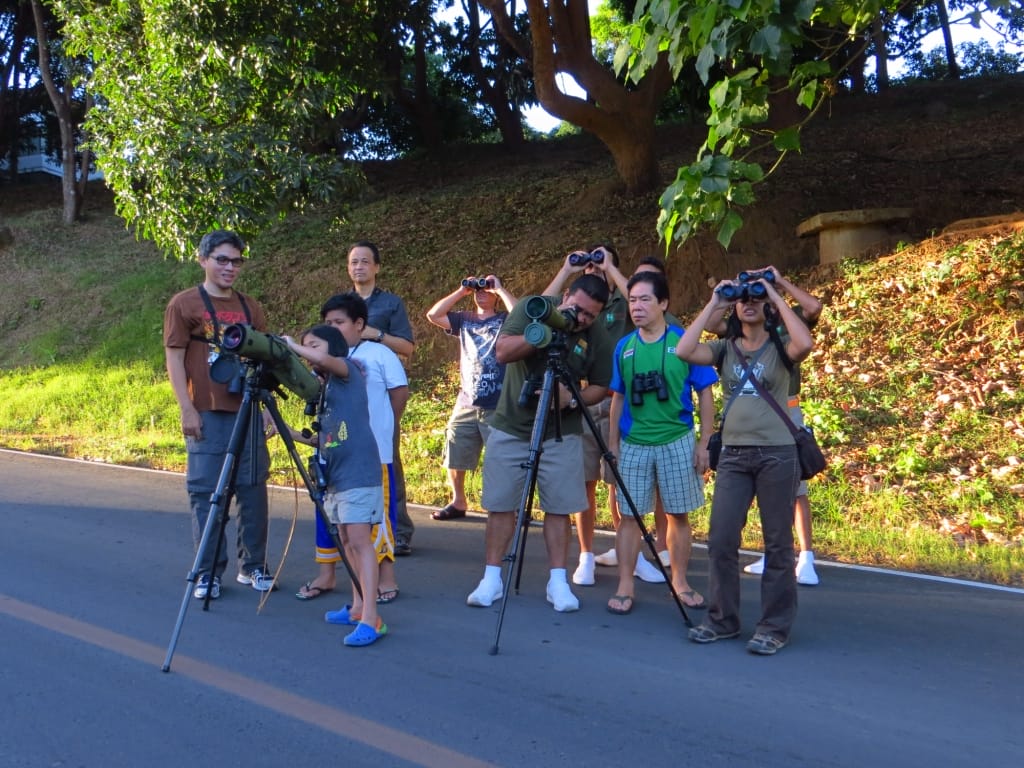 Dec. 23 – Club Trip to Candaba. Just before Christmas, a group of nine birders trooped to Candaba. Some species seen include Black Bittern, Philippine Duck, Northern Shoveller, and Green Winged Teal.