It's all about the birds! WBCP member and Canon Ambassador Ely Teehankee visited Lake Bulusan in Sorsogon to photograph Philippine birds.
—
Bulusan Lake: Home of Philippine Endemics
by Ely Teehankee
Bulusan Lake, Sorsogon is 636 kilometers from Manila. I took a plane to Legaspi and travelled by car for 2 1/2 hours to get to Bulusan Lake which is about 122 kilometers from the airport. I was met by Philip Bartilet, the National President of Philippine Eco Guides Association. We stopped at the Balay Bahay sa Uma where I would spend the week and set up my gear. I found out that there is a trail around the lake that measures 2.8 kilometers to walk around it. Half of it is on a rocky trail and the other half is cemented. I thought of giving it a try to see what is inside the trail.
A view of Bulusan Lake of Sorsogon.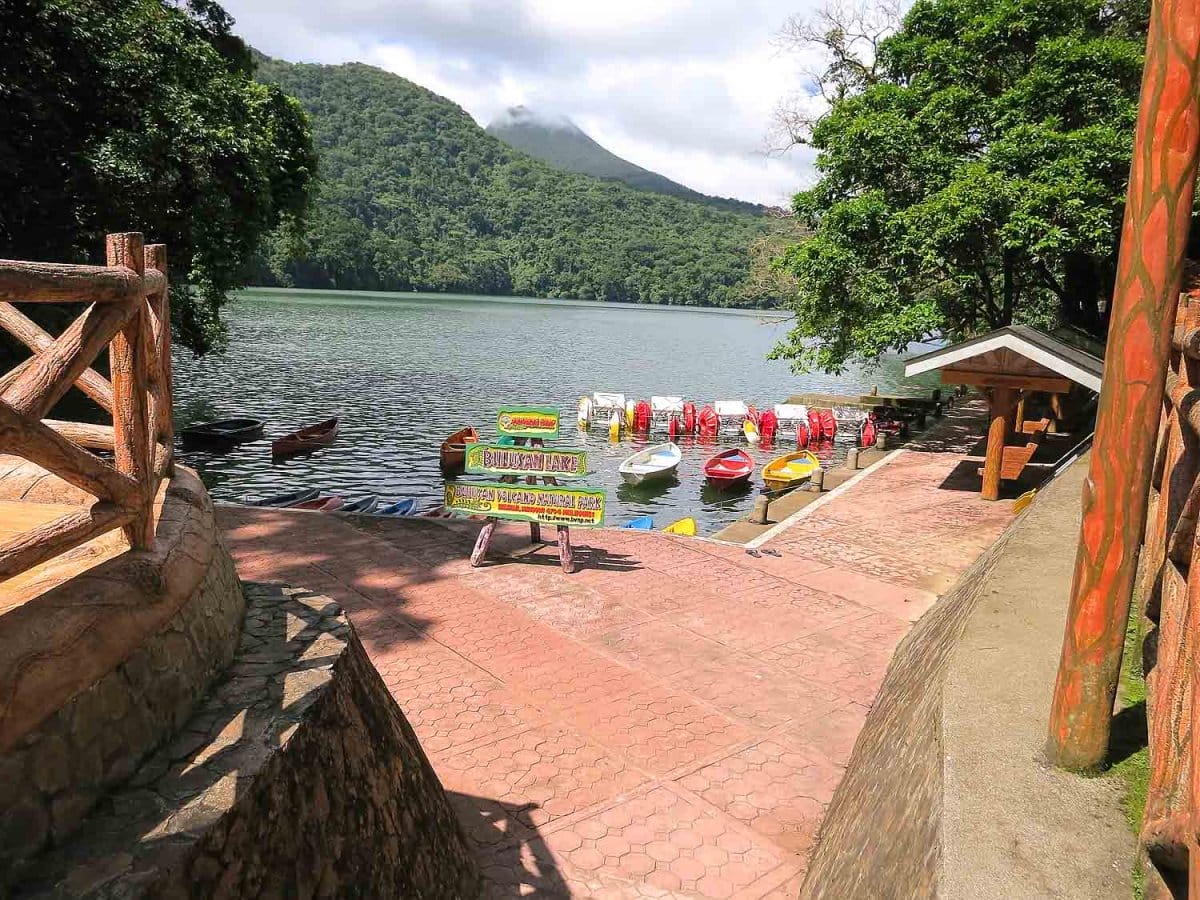 A relief map showing that the Bulusan Lake is 350 meters above sea level and Aguigay Lake at 950 MASL, the crater lake of Bulusan Volcano is called Black Birds Lake at 1565 MASL.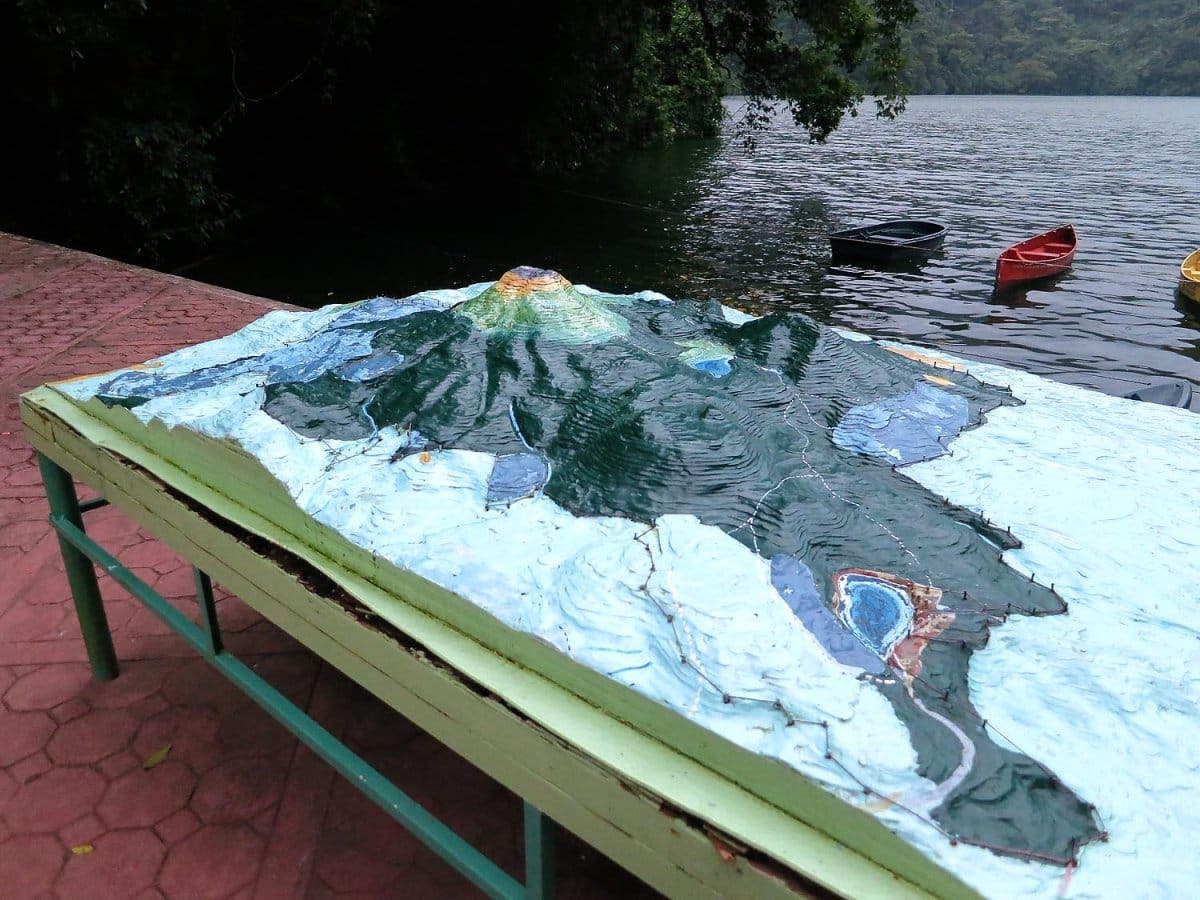 At this time of the year, the area around the lake can change very abruptly from the sun shining to a gentle shower for a few minutes and then the sun would shine again. I guess this is typical of rain forests which makes it a wonderful phenomena to experience. This would occur many times during the day. On this particular rainy day, I thought that the day would pass and I would not be able to see any bird. What a pleasant surprise when out of nowhere a female Philippine Trogon (Harpactes ardens) flew to within 10 meters of the main entrance. I quickly positioned myself in the most careful manner so as not to spook the bird and I was able to take several photographs of this beautiful bird. Her beauty reminded me of Elizabeth Taylor.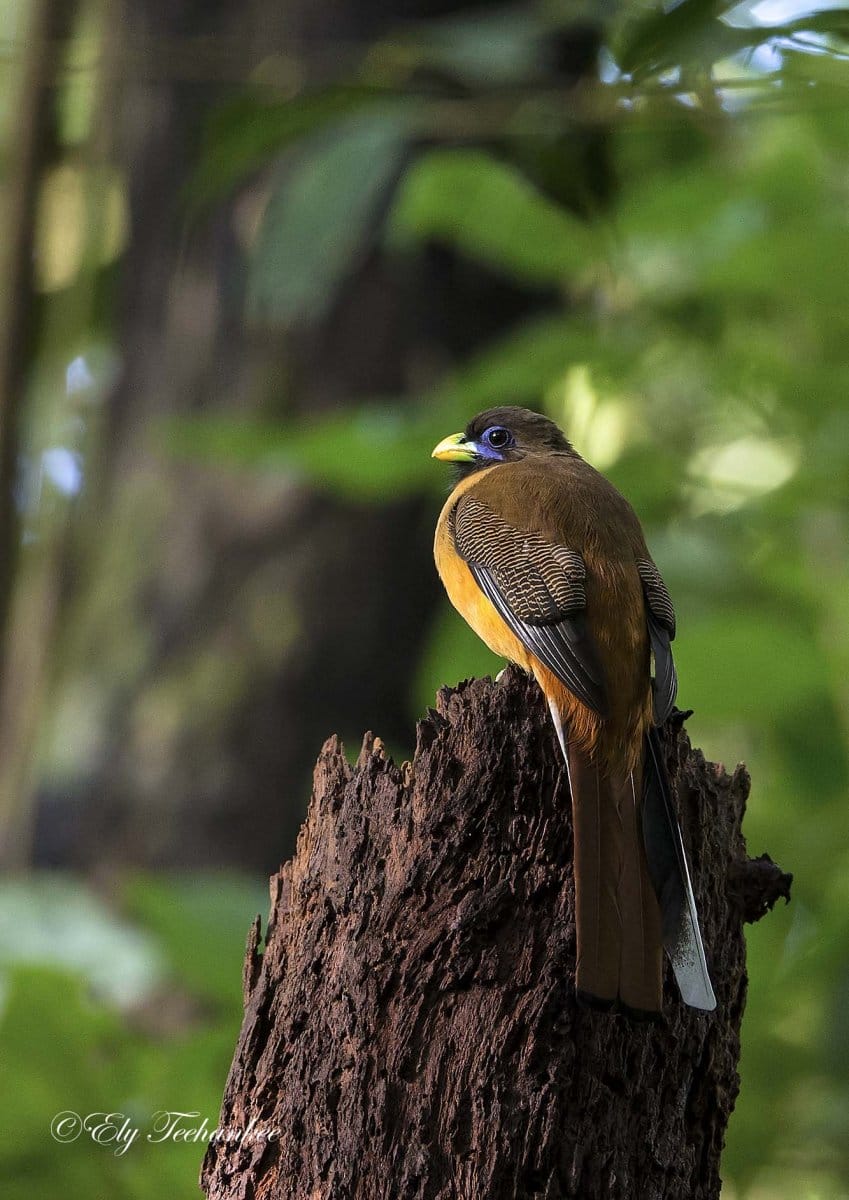 I was also able to get a picture of the male.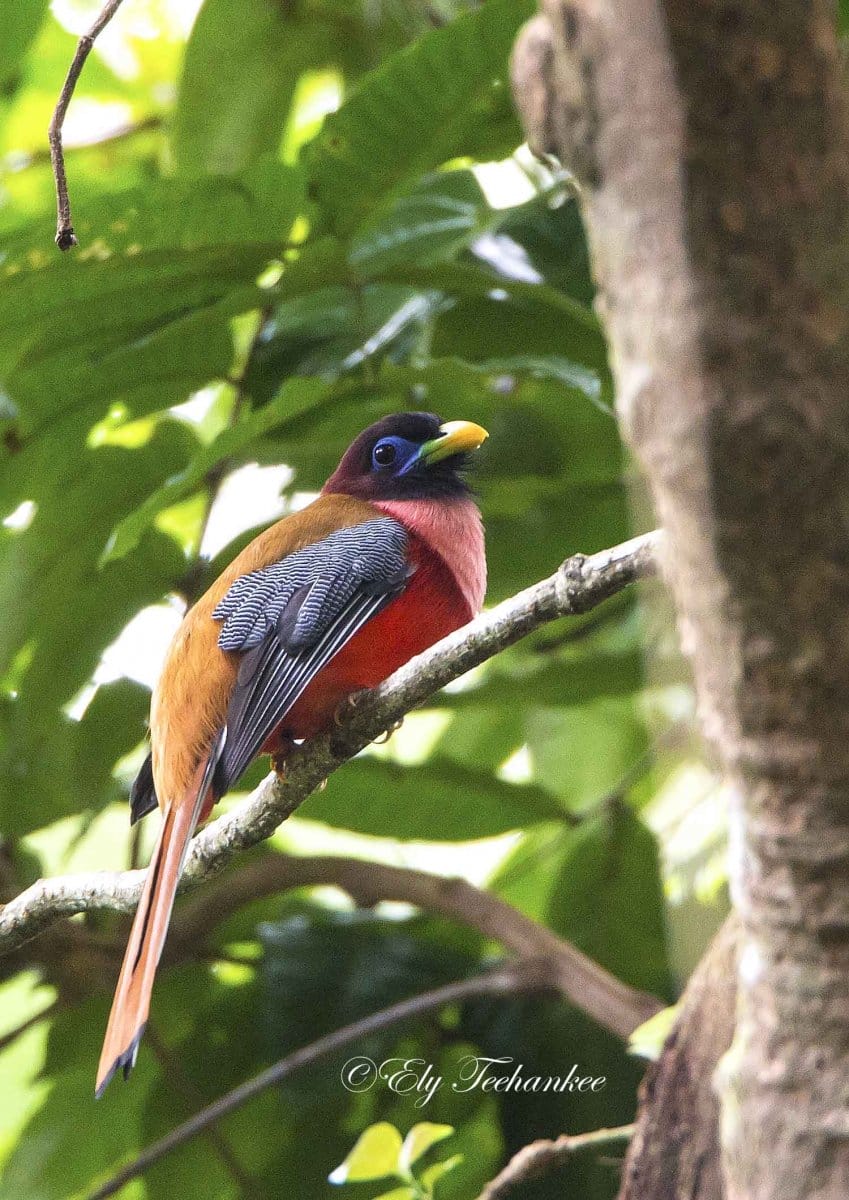 When it was raining and we were just waiting for the rain to stop this Grey Wagtail (Montacilla cinerea) 7 inches stopped by the parking lot as he often does to pick on the worms from the crevices of the ground. This is probably the only bird that I photographed that is not endemic.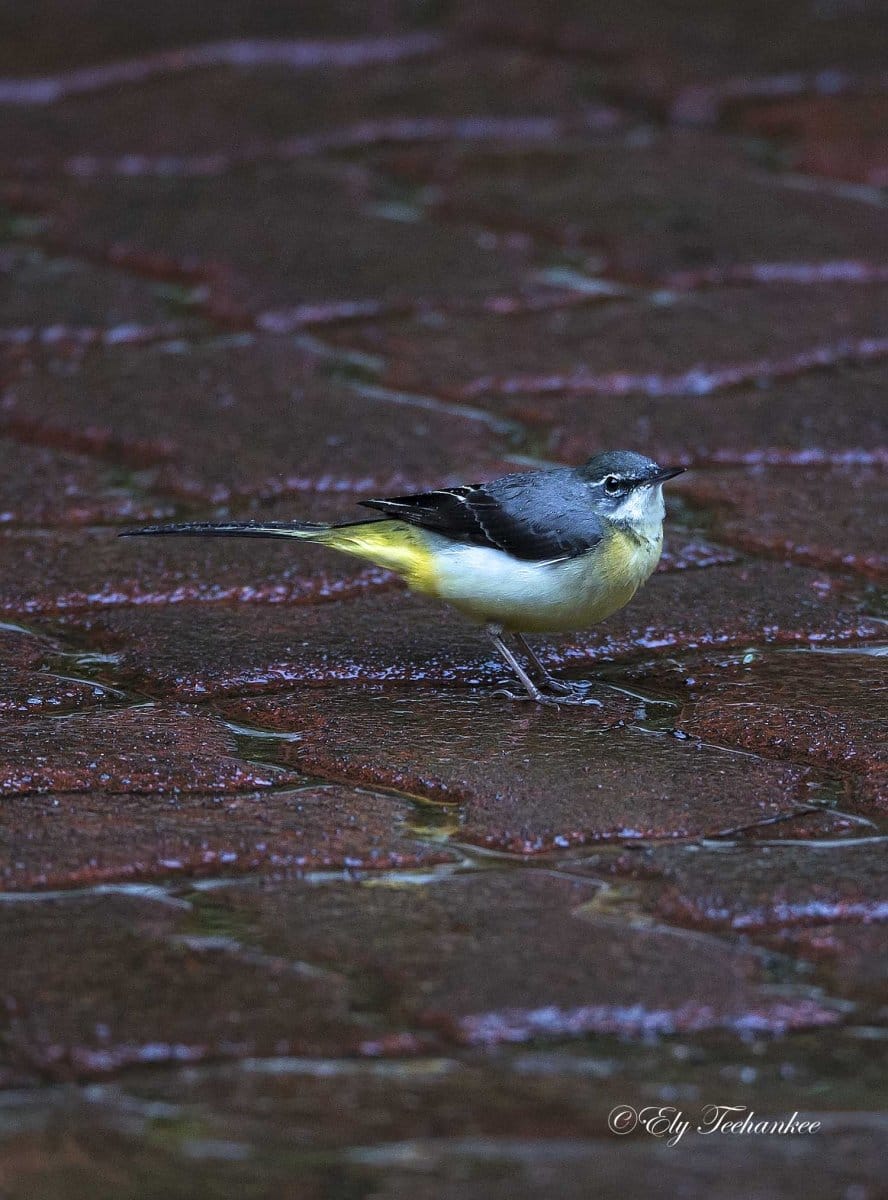 It was raining early in the morning of Thursday and I decided to work on the pictures that I have taken. Although the rain stopped around mid morning I took up the offer of Philip to give me a tour of Bulusan. We went to Masacrot Spring where the water is potable and has a different taste. I tried it and it tasted quite good. It leads to a pool and visitors are charged a small fee but to the residents of San Roque where is is located it is free as the owner wanted to share his blessing with the local people. We also went to a hot spring called San Benon and took a dip there to experience the hot sulphur water. The next day I decided that rain or shine I was going to the Lake. This is where I saw the male Spotted Wood-Kingfisher (Actenoides lindsayi) It was still dark with very little light but having a picture taken in the dark is better than no picture at all.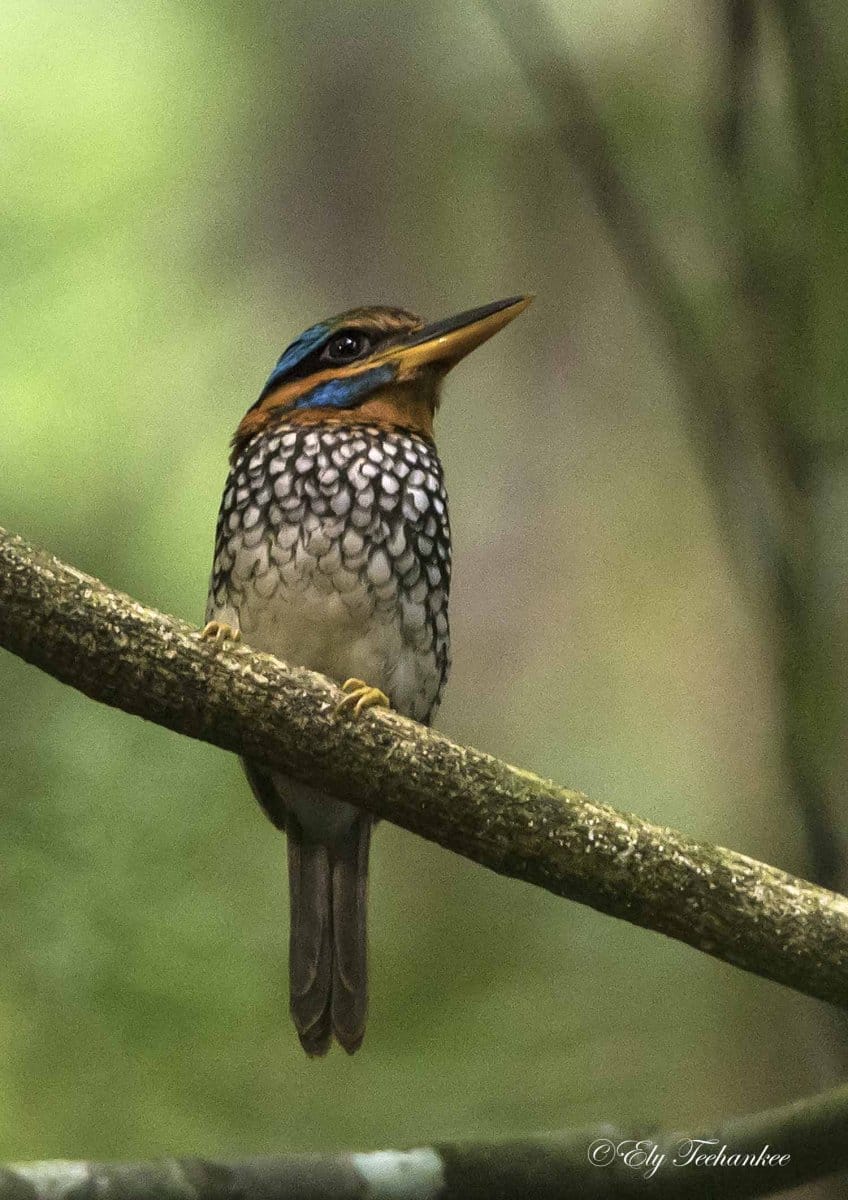 I was also able to get a photo of the female earlier.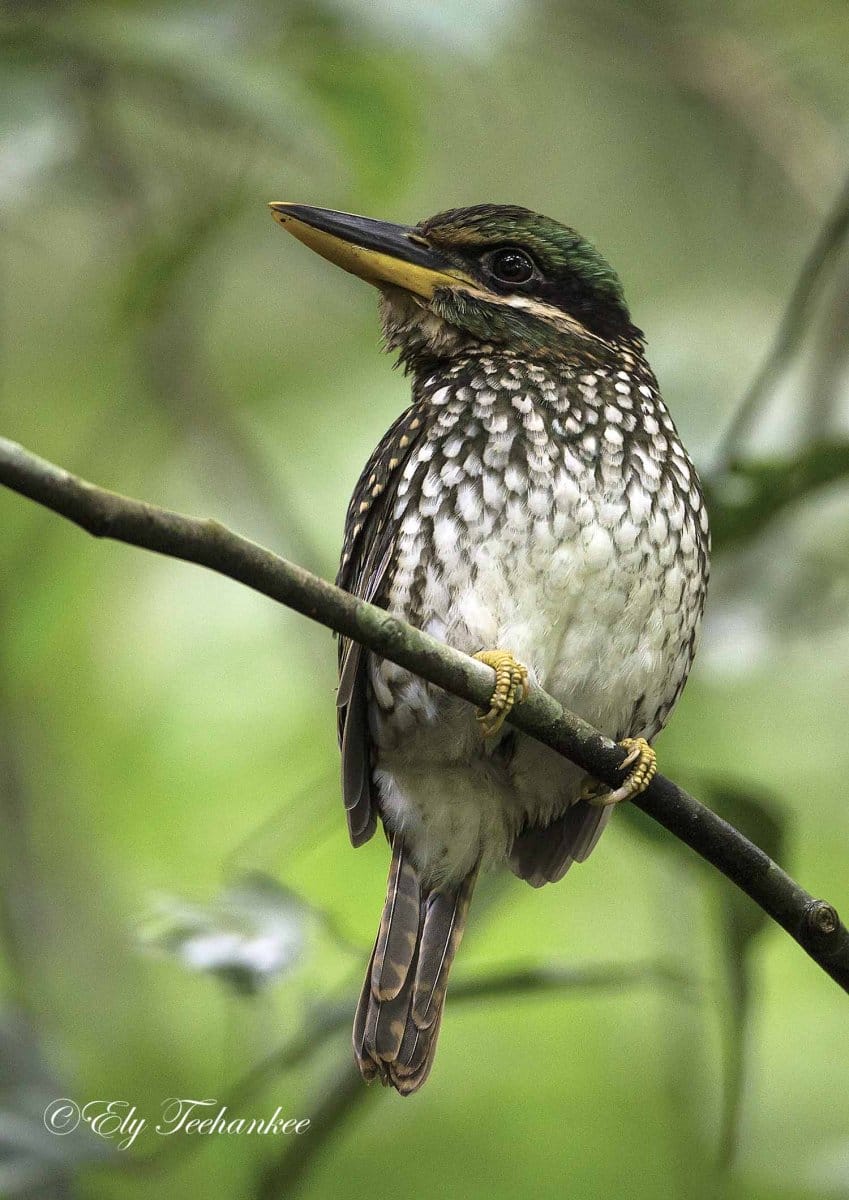 This is what I can consider as a formal portrait that the White-throated Kingfisher (Halycon smyrnensis) posed for me. The sun was out, the wind was blowing hard, and he turned his head just high enough to show his white throat.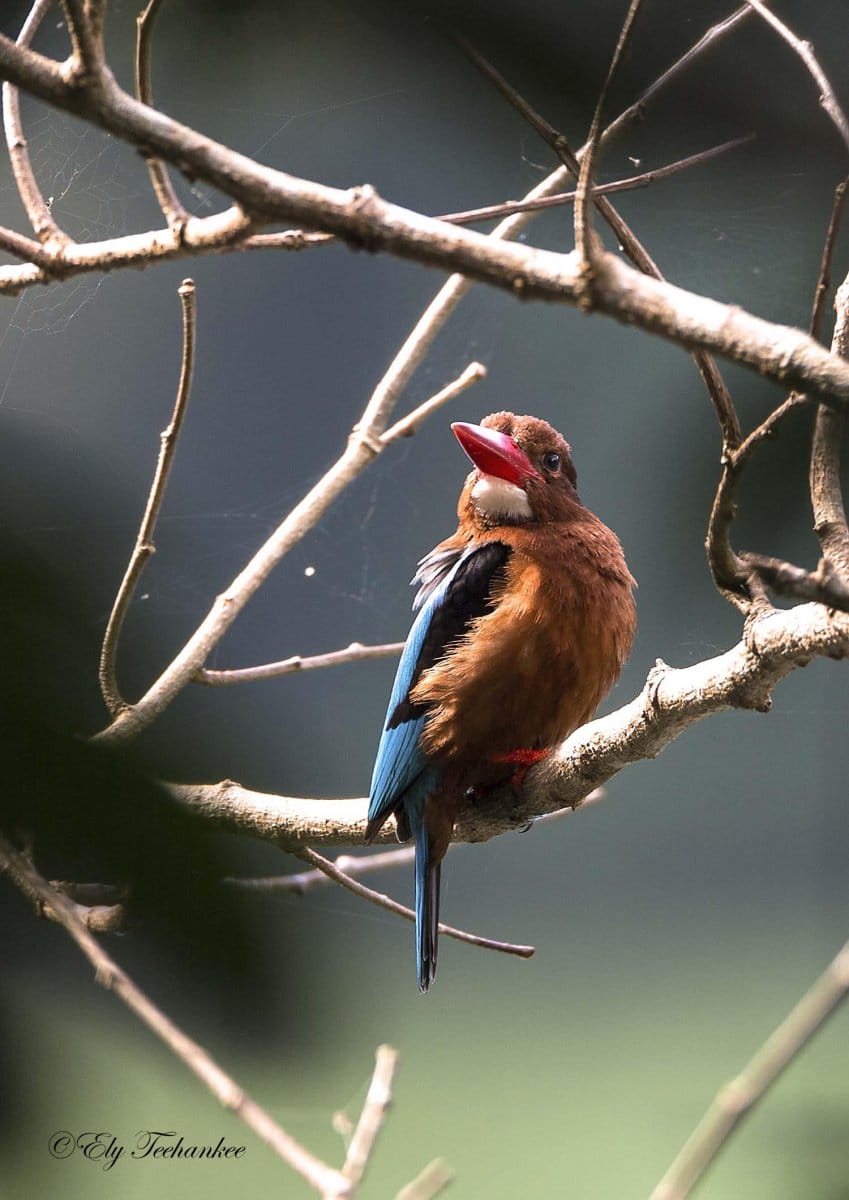 I have seen the Yellow-breasted Fruit-Dove (Ptilinopus occipitalis) 11 1/2 inches only once before and it was far but I was able to take a documentary shot of it to convince me that it is the most beautiful dove that I have seen. It is endemic to the Philippines. This time I had the good fortune to see it closer as it was resting and eating the fruit of the Bakan tree.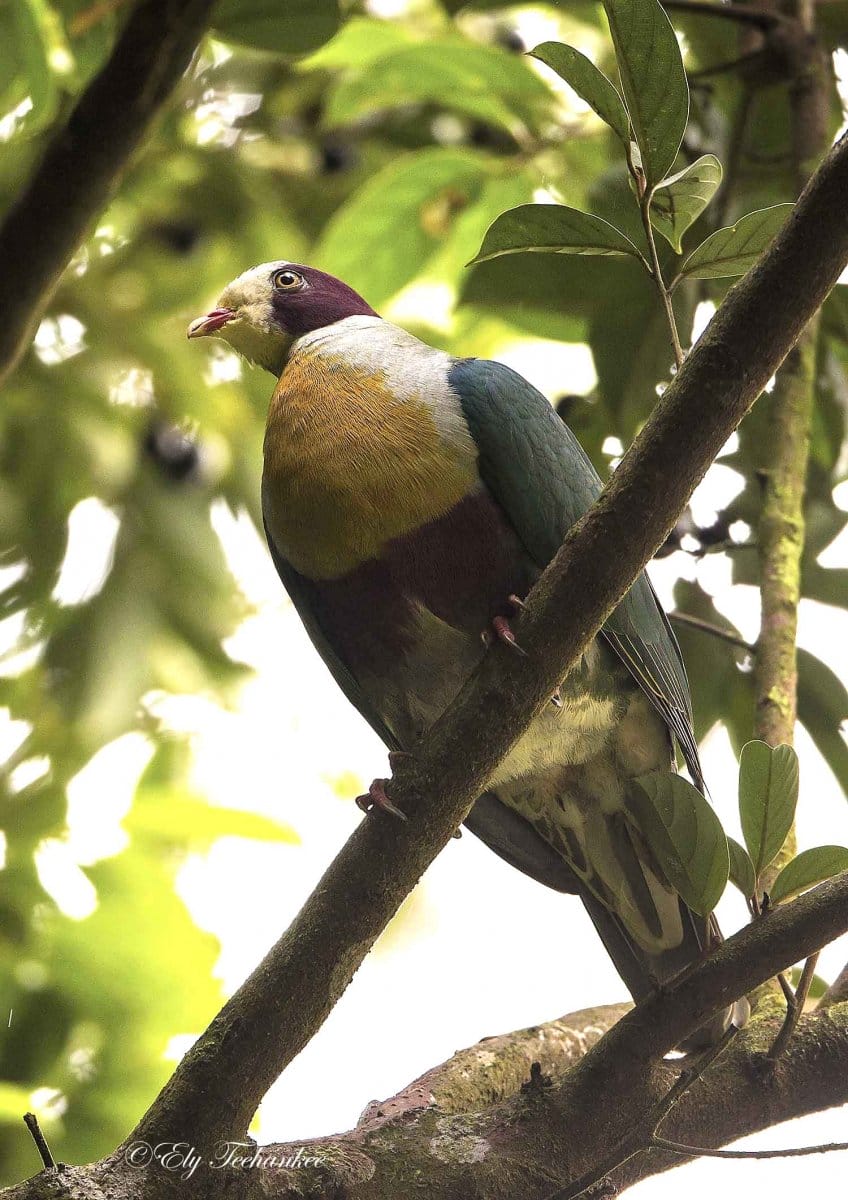 Another endemic bird that I saw at the forest of Bulusan Lake is the Philippine Fairy-Bluebird (Irena cyanogaster) 9 3/4 inches. Extremely shy and difficult to photograph, I was lucky to have been able to take this shot at 23.8 meters.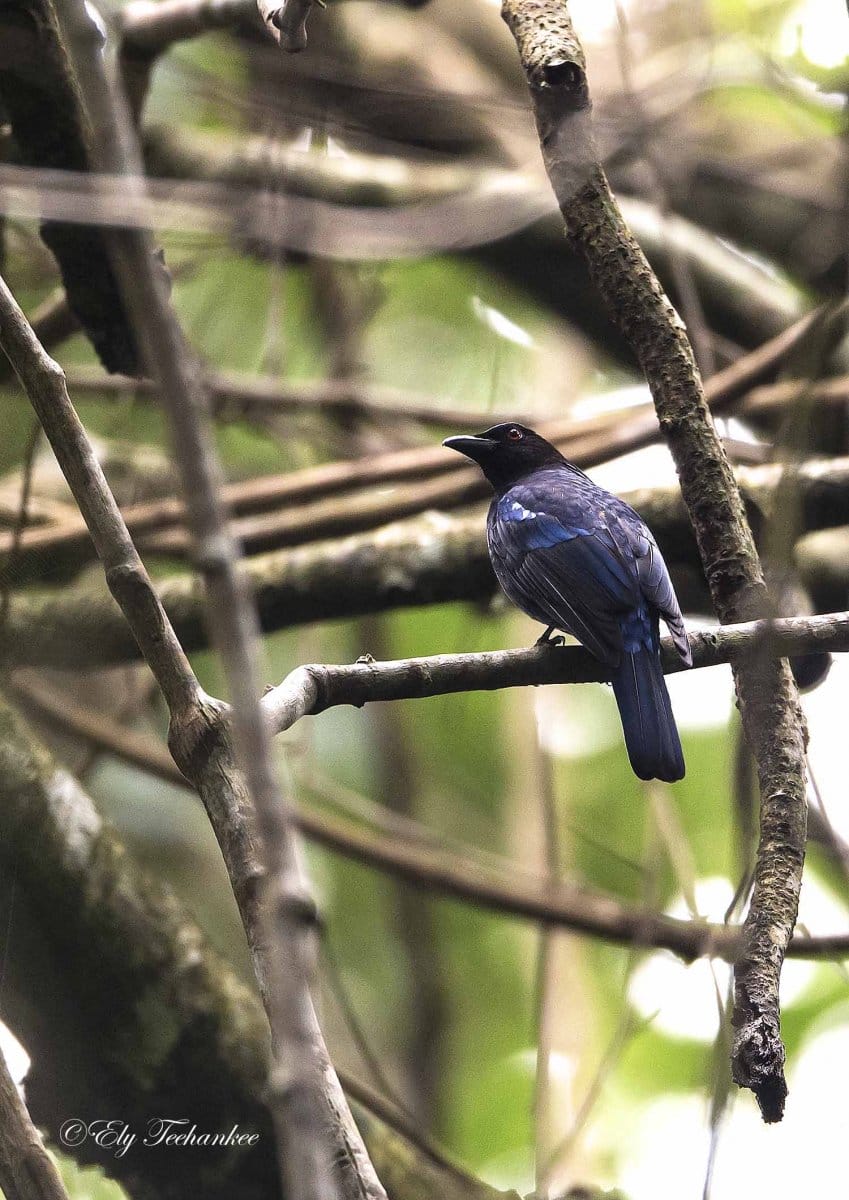 Sometimes I do not get the picture that I would like to have and pictures of this image quality is usually discarded. However I like to share that this endemic Scale-feathered Malkoha (Phaenicophaeus cumingi) 16 inches is often seen in various areas around Bulusan Lake. It is a challenge to photograph this bird as it is a skulker and seldom comes out in the open. It was drizzling and foggy but I could not resist taking this picture.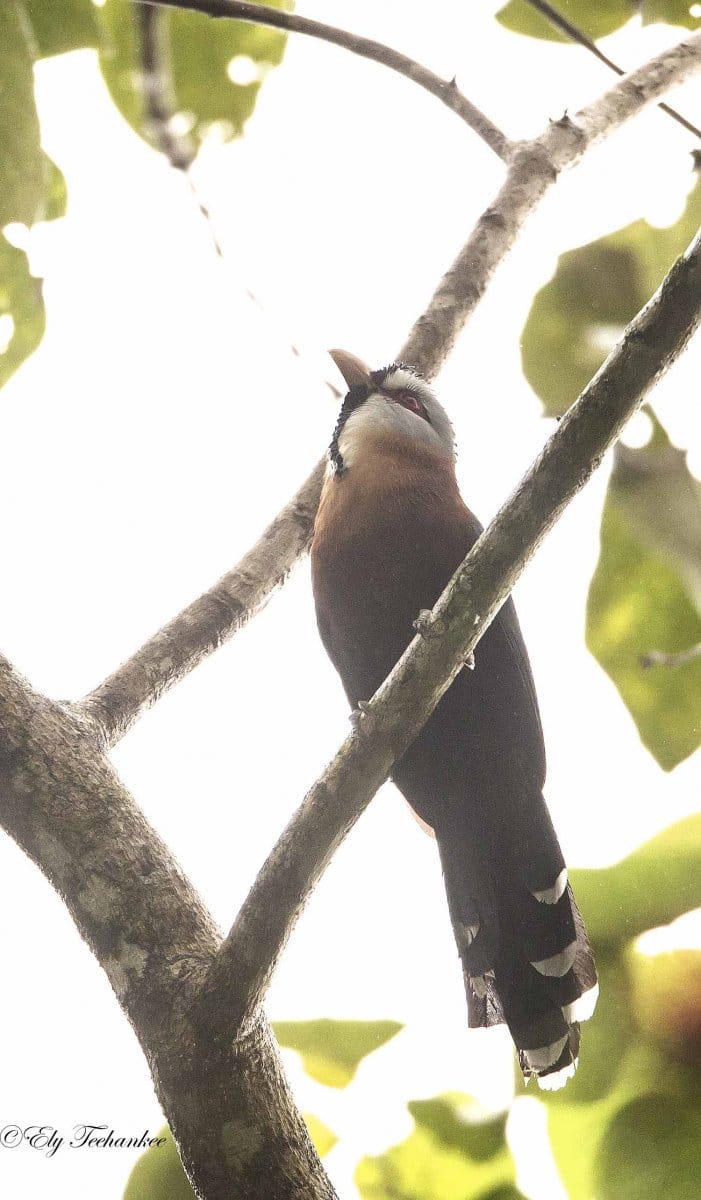 This super beauty and largest among the Philippine hornbills should be considered a national treasure. The Philippines has about 10 kinds of Hornbills and this endemic bird is in danger of becoming extinct because of hunting and loss of habitat. It is the Rufous Hornbill (Buceros hydrocorax) and the male is 37 inches in length. I consider myself fortunate to see this bird for the first time, unfortunately I could not take a full picture of it because it was blocked by the leaves where he was perched. It is good to know that they are present at Bulusan Lake. I understand that they eat the fruit of the pili tree. There are some mature pili trees that are in the forest of Bulusan Lake but could not bear fruits as they are crowded by other trees surrounding it. It requires permission from the DENR to trim the other trees so that the pili tree can bear fruit. This would enable people to see this magnificent bird especially when the tree is fruiting. I am hoping that the authorities would consider the good it will do by allowing the adjoining trees to be trimmed so that the pili tree will have a chance to bear fruits. This will enable the birds to feed in this protected area where they can be safe from hunters. It would be an added tourist attraction to see the Rufous Hornbill thrive at Bulusan Lake. When that happens it will carry the name "Bulusan Lake – Home of the Rufous Hornbill"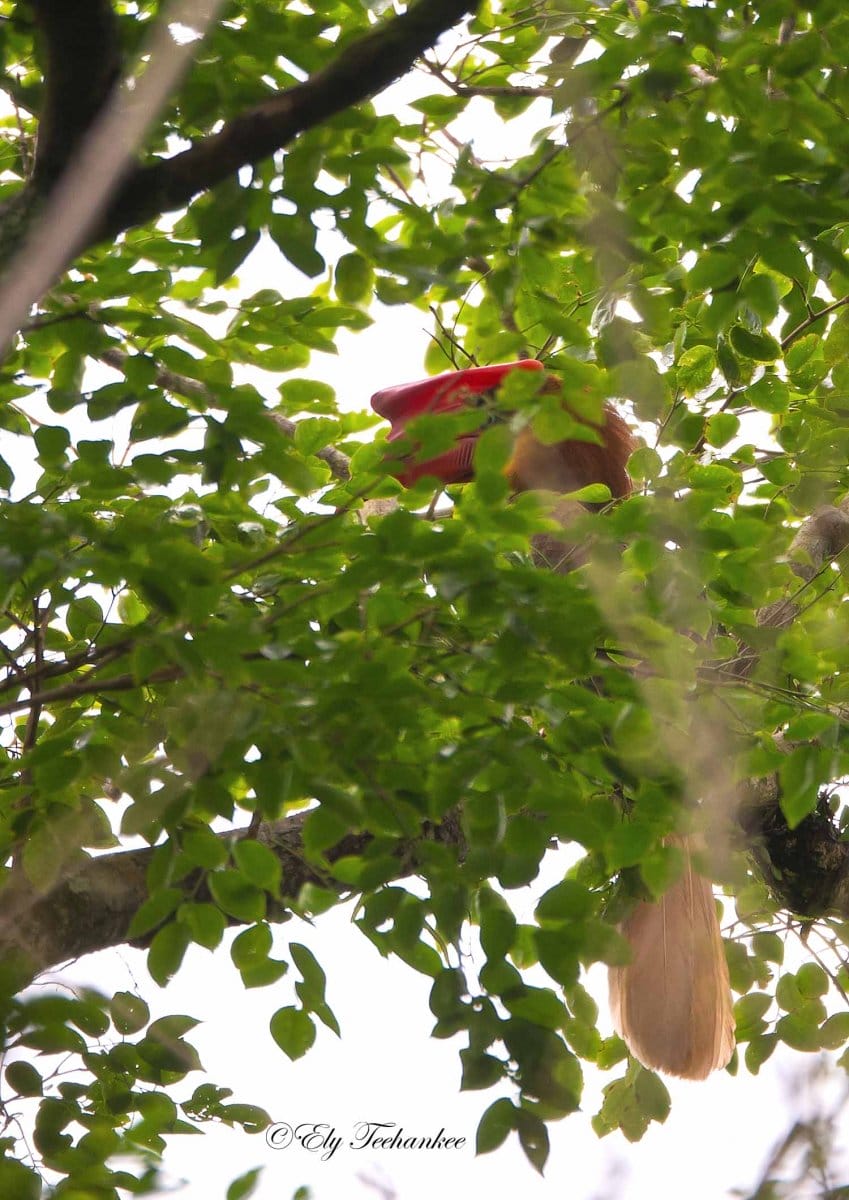 Four years ago I acquired my bird photography gear and it has given me the opportunity to see some of the most beautiful birds that God has created. I am able to commune with nature and enjoy the peace and beauty around it. I have made new friends because of birds and I hope that people will continue to protect our environment so that future generations can enjoy seeing the jewels of our forest in the form of birds and trees.
Special thanks to Mayor Myk Guysayko and Mr. Philip Bartilet for making this trip possible and memorable. Thank you to all the people who looked after my welfare and comfort that enable me to take pictures of all these lovely birds at Bulusan Lake.