Sept. 3 – Guided Trip in the Philippine Science High School Campus. Organized by WBCP Secretary Jon Javier, a guided birdwalk was conducted in the Philippine Science High School campus in Quezon City. Assisted by volunteer guide Jasmin Meren, 16 participants were guided around the campus, spotting some migratory Brown Shrikes that have arrived in the campus.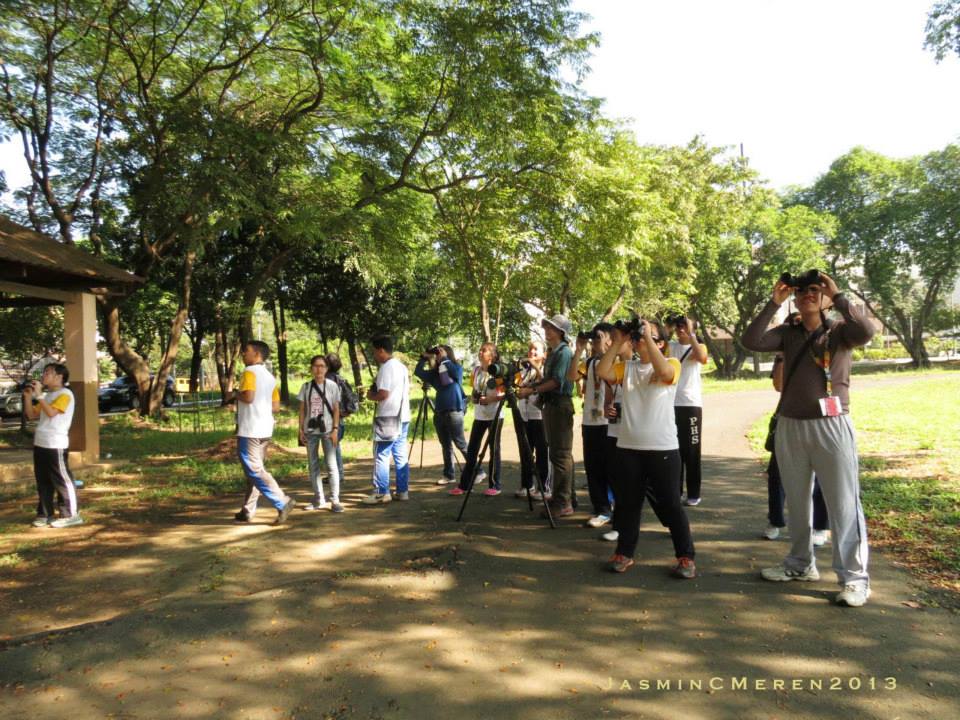 Sept. 5 – Club Trip in Kawayan Cove. The WBCP was invited to conduct a bird survey in Kawayan Cove in Nasugbu, Batangas. Six members were able to participate, seeing a total of 42 species, including Red-crested Malkoha, a dark phase Easter Reef Egret, and Mangrove Blue Flycatchers.
Sept. 8 – Club Trip in LPPCHEA. Five birders went to the Las Pinas-Paranaque Critical Habitat and Ecotourism Area to check if the migratory birds have started arriving. The group did see a number of migrants including Brown Shrikes, Common Kingfisher, Grey-tailed Tatler, and Asian Golden Plover.
Sept. 10 – NCR Ecotourism Council Meeting. The WBCP is a member of the National Capital Region's Regional Ecotourism Council (REC.) WBCP Vice President Maia Tanedo and WBCP Treasurer Mike Lu attended the REC meeting in the DENR Head Office in Quezon City to further discuss the different ecotourism sites in the region. 
Sept. 11 – Birdwatching Talk at Diliman Preparatory School. WBCP Vice President Maia Tanedo was invited to give an introductory talk to Grade 6 students of the Diliman Preparatory School for their tourism week.
Sept. 15 – WBCP-Kenko Guided Trip in UP Diliman. Even with the threat of rain, 40 participants and WBCP guides went birding in the UP Diliman campus and saw some great birds such as Philippine Pygmy Woodpecker, Philippine Nightjar, Common Kingfisher, and Coppersmith Barbet.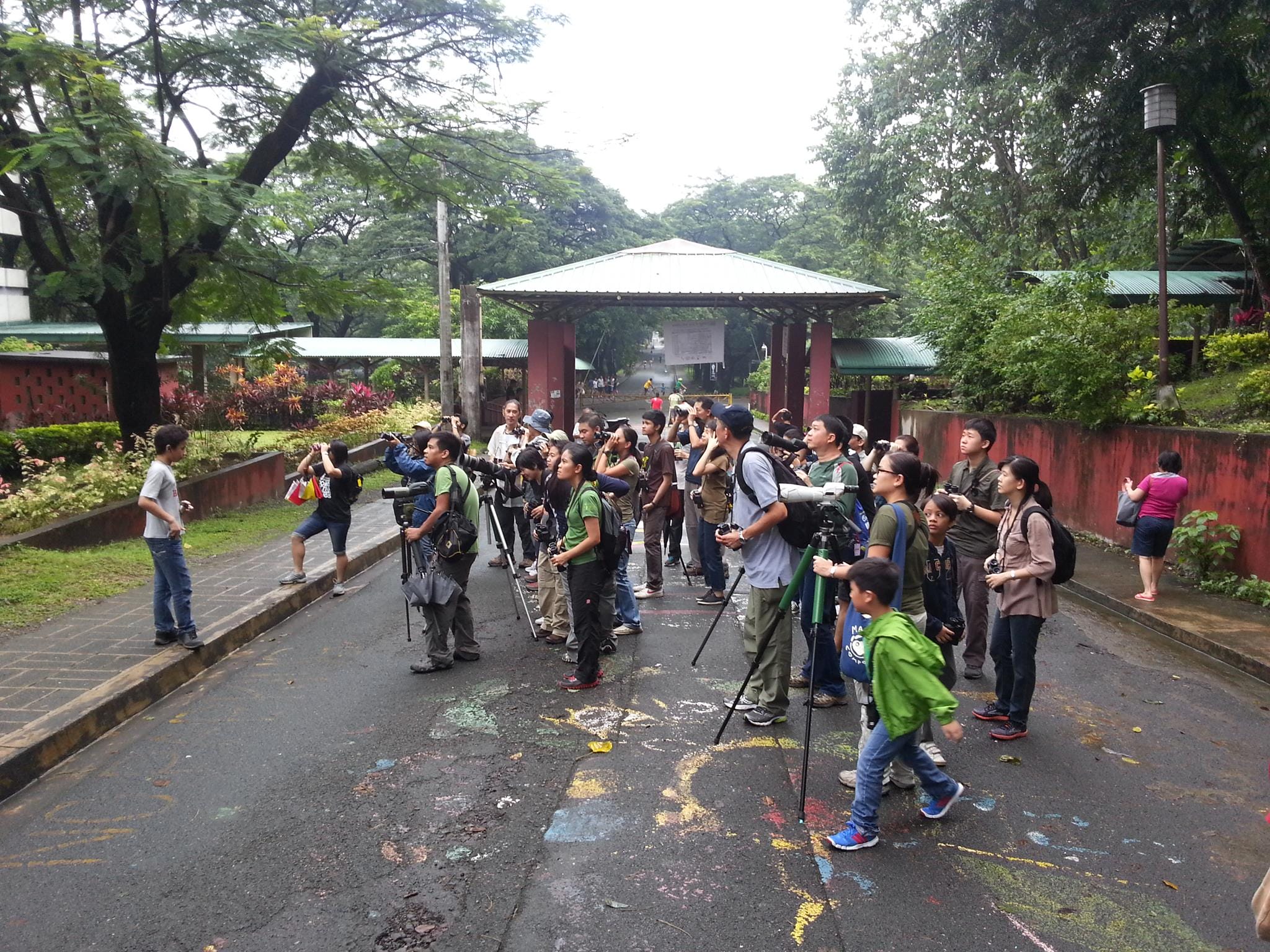 Sept. 20 to 22 – International Hornbill Expedition in Malaysia. Organized by the Malaysian Nature Society, the International Hornbill Expedition was held in the Belum-Temengor Forest Complex in Perak, Malaysia. The event, which was participated in by fellow birders from the region. WBCP Treasurer Mike Lu was invited to speak about the Asian Bird Fair which Malaysia will be hosting in October 2014.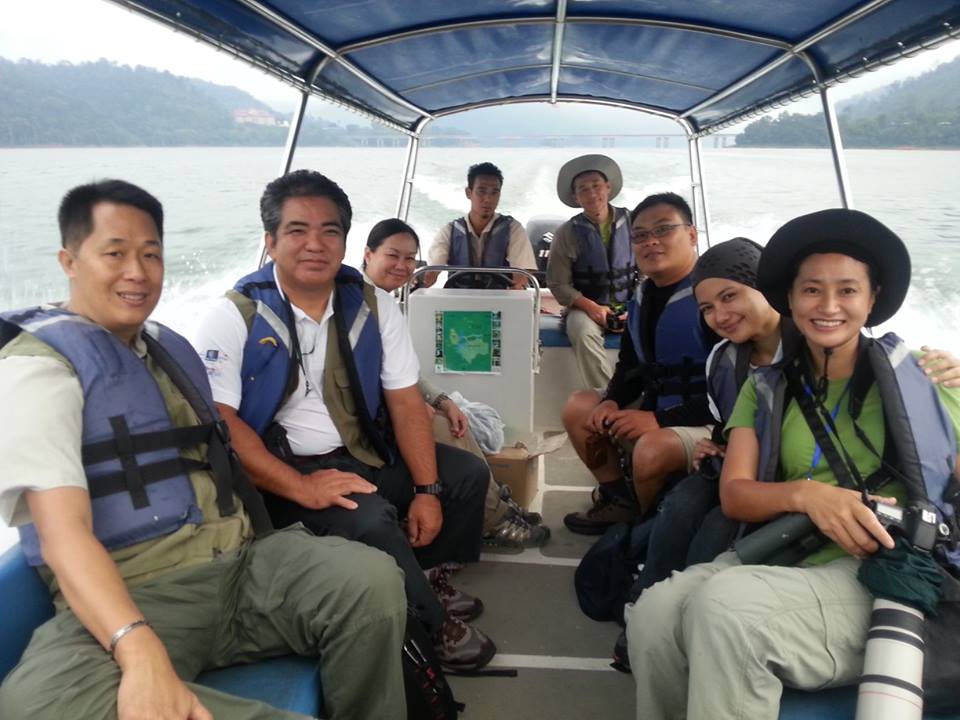 RAPTOR WATCH: A number of watches was scheduled in different locations specifically for counting the migratory raptors that fly into the Philippines. Here are the dates when volunteers looked up to the skies to count:
Sept. 14 to 29 – Chinese Goshawk Migration Count in Tanay, Rizal. Here is the count for Tanay:
Oriental Honey Buzzard – 12
Chinese Goshawk – 360
Japanese Sparrowhawk -2
Grey-faced Buzzard – 3
Unidentified species – 3
TOTAL SEEN: 380 raptors
Sept. 21 to 27 – Chinese Goshawk Migration Count in Balabac, Palawan.
Sept. 24 to Oct. 1 – Chinese Goshawk Migration Count in Cape San Agustin, Davao del Norte.