as the migratory birds continue to arrive, the wbcp activities also pour in. here are the things the wbcp did the past month.
–
OCTOBER 2013 ROUNDUP
Collated by Mike Lu and Maia Tanedo
Oct. 6 – WBCP-Kenko Guided Trip at LPPCHEA. Attended by 25 participants and with the help of nine WBCP guides, a WBCP-Kenko guided birdwatching trip was conducted in the Las Pinas-Paranaque Critical Habitat and Ecotourism Area (LPPCHEA.) Species seen include Little Egret, Whiskered Tern, Ruddy Turnstone, Grey-tailed Tattler, and Asian Golden Plover. The seven guides who volunteered were Arne Jensen, Ned Liuag, Mike Lu, Jops Josef, Maia Tanedo, Jon Javier, Nikdye Realubit, Willem Van De Ven, and Rage Gonzales.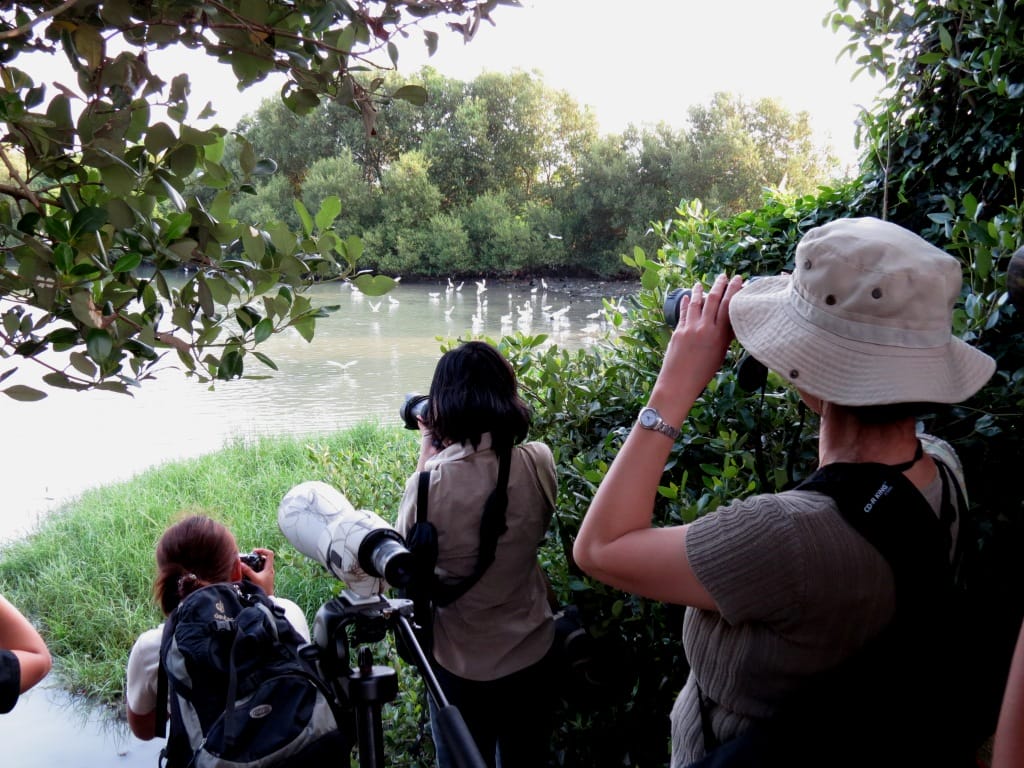 Oct. 13 – PBF Meeting with DOT Region IX. Some WBCP officers met with DOT Region IX Director Mary June Bugante and Ludy Silorio to discuss plans for the 9th Philippine Bird Festival which will be rescheduled to the first quarter of 2014.
Oct. 18 – WBCP Booth at the Plantersbank 3rd Eco-Lifestyle Exhibit and Forum. The WBCP was invited to participate in the Plantersbank 3rd Eco-Lifestyle Exhibit and Forum. The event focused on bringing environmental responsible practices into the mainstream. The WBCP would like to thank the organizers, Ned Liuag and Kitty Arce, both Plantersbank employees and WBCP members, as well as the volunteers who set-up and manned the booth: Gina Mapua, Ixi Mapua, Lydia Robledo, Jessie Severino, Mike Lu, and Paul Guerrero.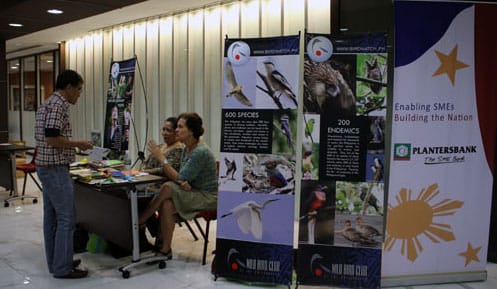 Oct. 20 – Club Trip to Candaba. Thirteen birders trooped to Candaba to check out the migratory birds that have already arrived. The roads to the former mayor's property were still impassable so the group kept to the concrete road. Species seen include Wood Sandpiper, Marsh Sandpiper, Black Bittern, Pied Bushchat, and Buff-banded Rail.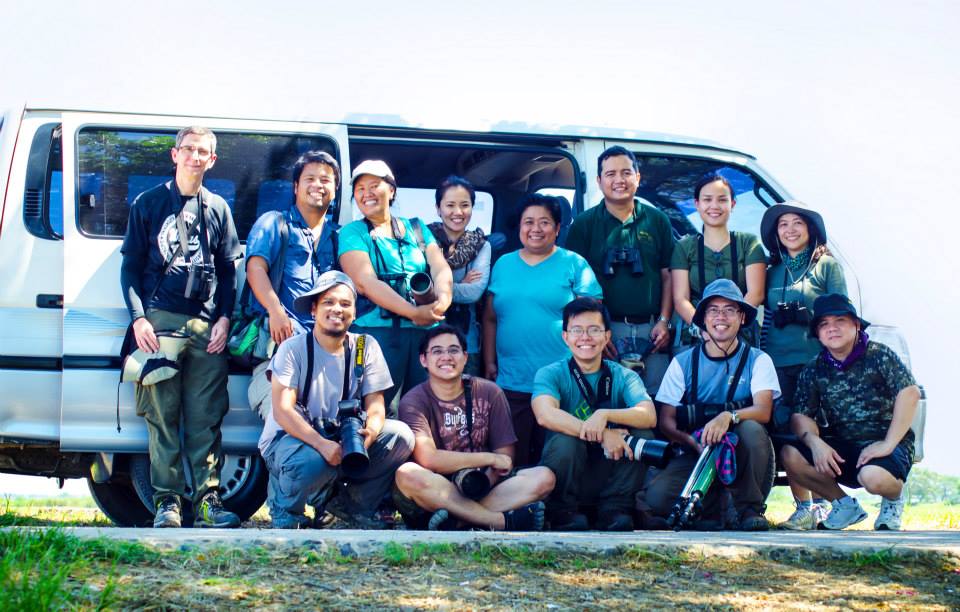 Oct. 22 – Regional Ecotourism Council Meeting. The WBCP, represented by Mike Lu, attended the REC meeting to assess potential sites to be considered as ecotourism areas.  The Paranaque City Tourism Office gave a presentation on the Las Pinas-Paranaque Critical Habitat and Ecotourism Area while the Navotas City Tourism Office showed the features of the Navotas Marine Tree Park.
Oct. 26 – WBCP-Kenko Guided Trip at UP Diliman. A guided birdwatching trip from a home-schooling group was conducted in the UP Diliman campus on a Saturday morning. A total of 20 participants joined and were guided by 7 volunteers from the WBCP. Species seen include Blue-throated Bee-eater, Java Sparrow, Philippine Nightjar, Collared Kingfisher, and Philippine Pygmy Woodpecker. The guides who volunteered were Boboy Francisco, Rhea Bautista, Jon Javier, Jops Josef, Maia Tanedo, Joni Acay, and Jenn Acay.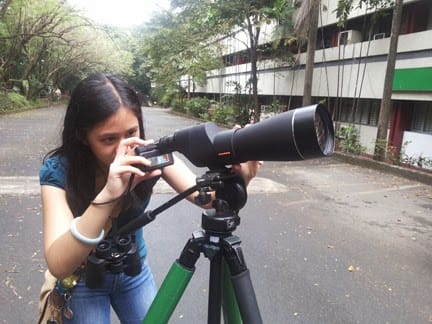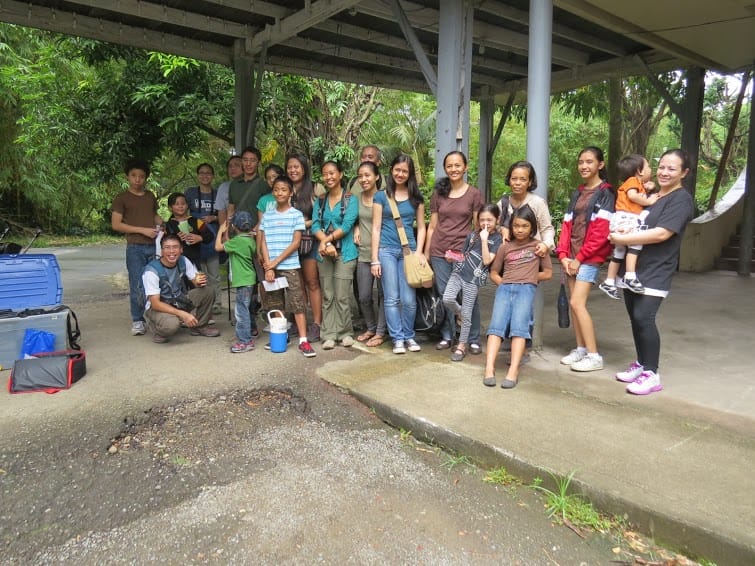 Oct. 26-27 – 4th Asian Bird Fair in the Guandu Nature Park in Taipei, Taiwan. The WBCP participated in the 4th Asian Bird Fair and 15th Taipei International Birdwatching Fair which was held in the Guandu Nature Park in Taipei, Taiwan. The club was represented by Christine Telesforo, Mike Lu, and Bernard Lu. Bernard is Mike's nephew and an associate member of the WBCP. The 5th Asian Bird Fair will be held in Langkawi, Malaysia in 2014.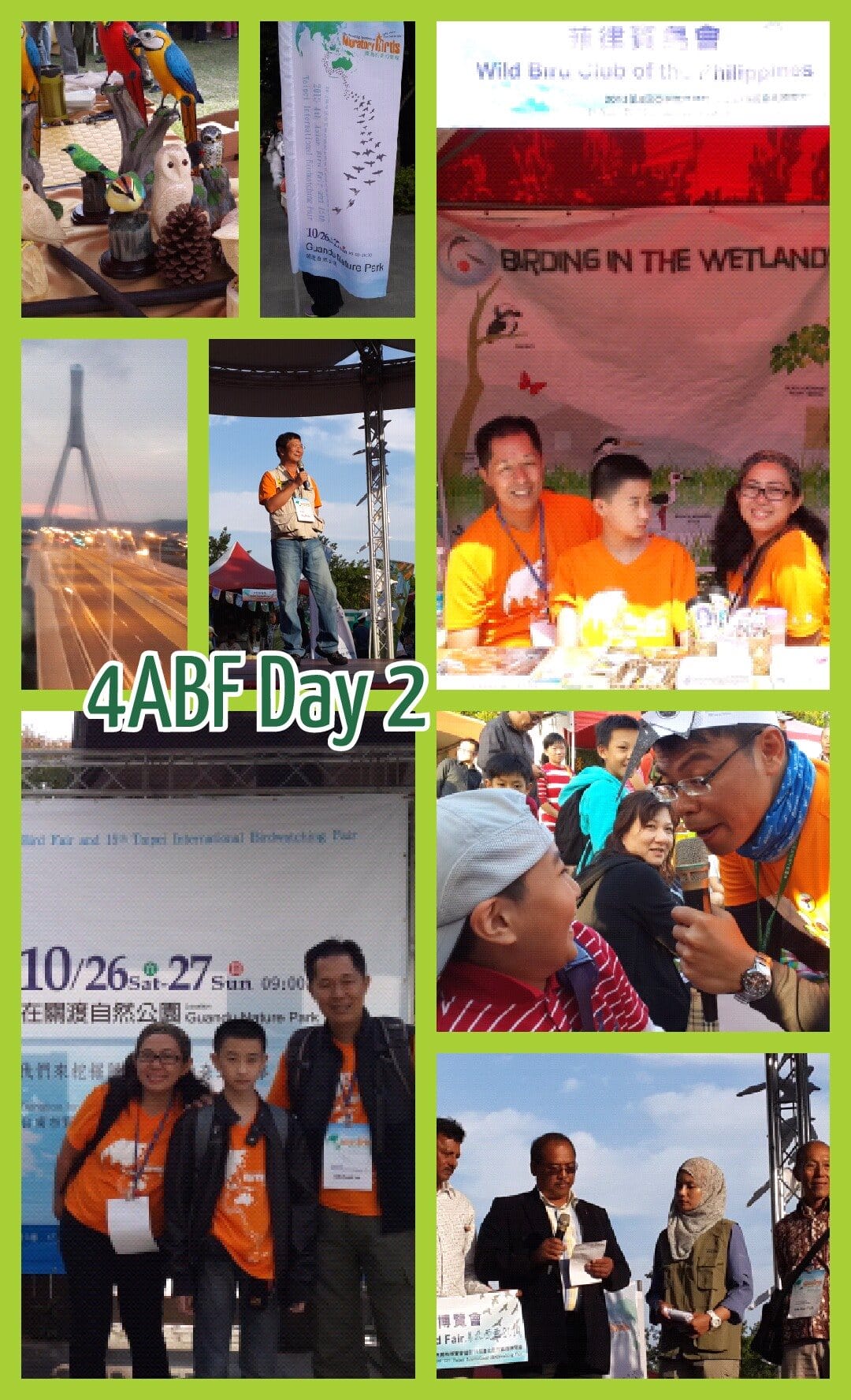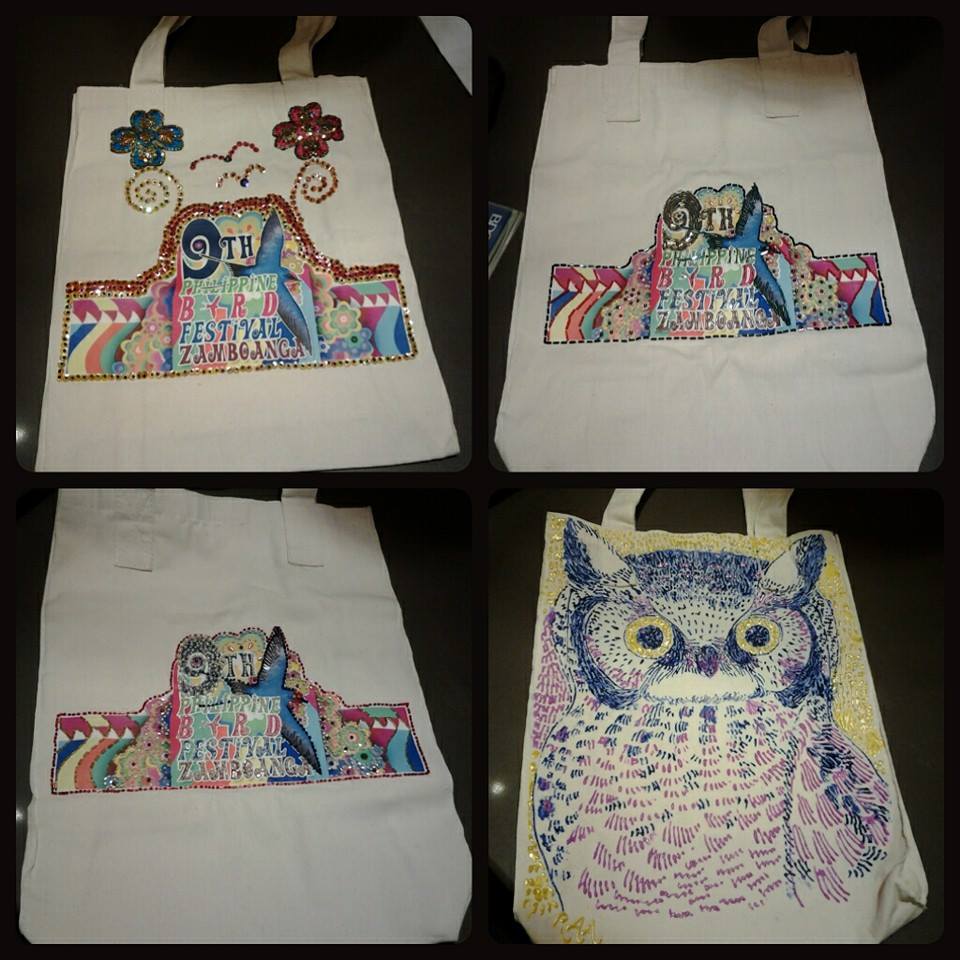 Oct. 22-29 – Raptor Migration Count. September and October saw raptorwatchers scrambling every which way– at Tanay, Puerto Galera,  blazingtrails on Palawan, and Mindanao seeking established flyways at Mt. Talomo, Kapatagan, and Digos Hill; back again to Cape San Agustin; cooperating and establishing contacts with both government and non-government organizations and creating sparks that would one day banish the black hole forever.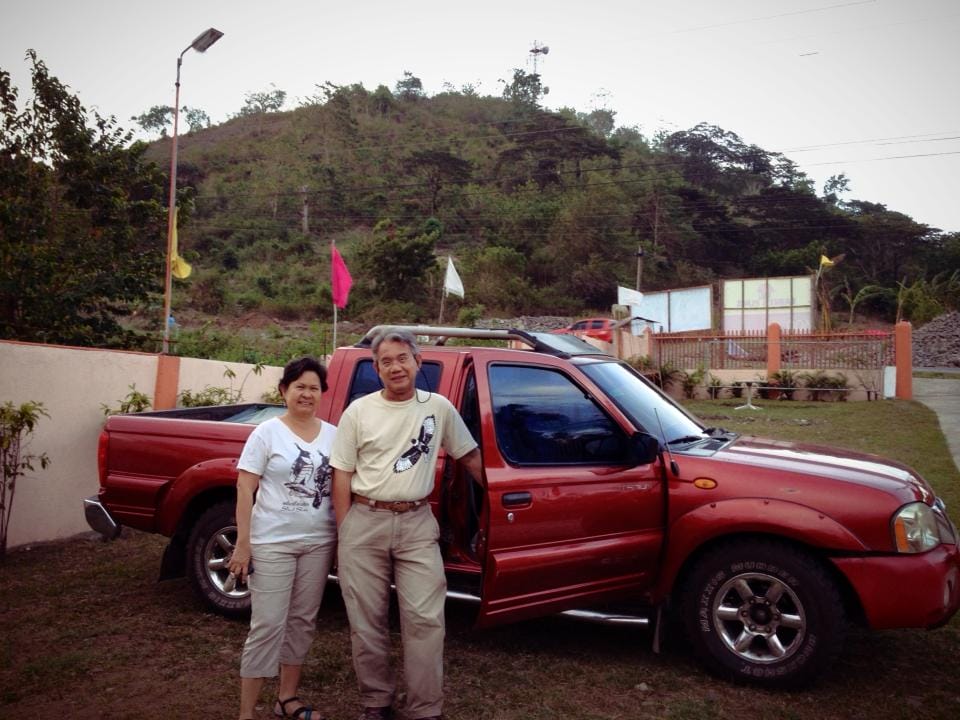 Oct. 31 – Bird Race for Philippine Science High School Students in LMEP. WBCP Secretary Jon Javier organized a bird race for his advisory class as part of their fun day and team building activities. Jon and volunteer guides Jelaine Gan, Linda Gocon, Jops Josef, Fredd Ochavo, and Maia Tanedo lead four teams and tried to spot as many birds in the La Mesa Ecopark in 2 hours. The winning team won with 24 species seen.