compiled by Mike Lu and James Biron
---
June 1, 2014 – Club Trip, LPPCHEA, Coastal Road
News of the sightings of the Japanese Paradise Flycatcher and Pied Avocet in LPPCHEA prompted some members of the WBCP to organize this club trip to the area.  11 birders participated in this trip. Some of the species seen include Great Egret, Yellow Bittern, Philippine Duck, Black-winged Stilt, Common Moorhen. (Photo credit: Tinggay Cinco)
June 8, 2014 – Philippine Eagle Week, Ninoy Aquino Park
To celebrate the Philippiine Eagle Week, more than 50 WBCP members attended and volunteered at the Ninoy Aquino Parks and Wildlife where the celebration was held. Activities included talks, tree walk, raptor tour and birdwatching, and some activities for kids such as coloring, bird tattoo, drawing and origami (Photo credits: Marts Cervero, Maia Tanedo, Tinggay Cinco, Marites Falcon, Jason Apolonio)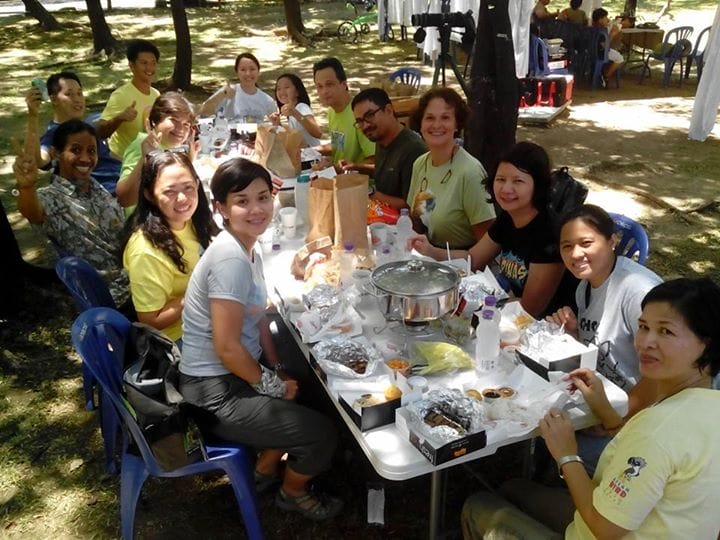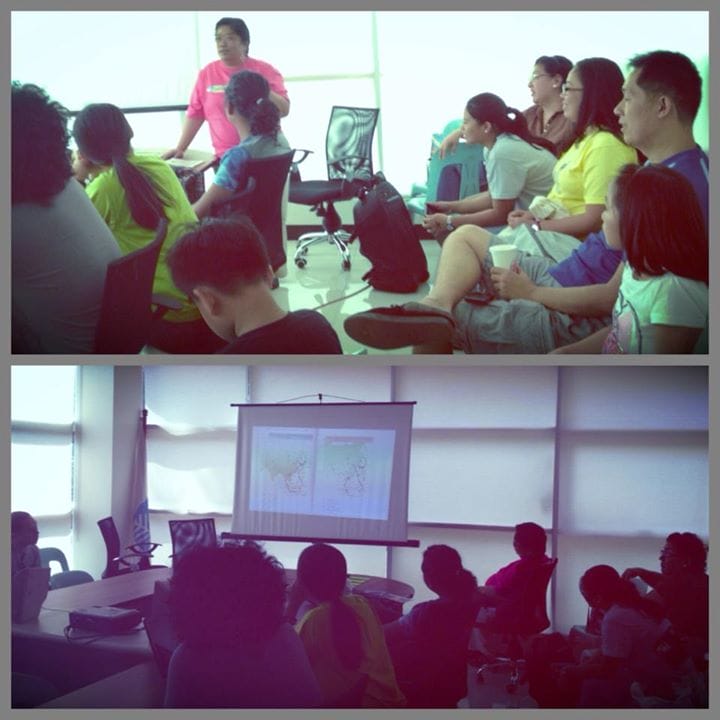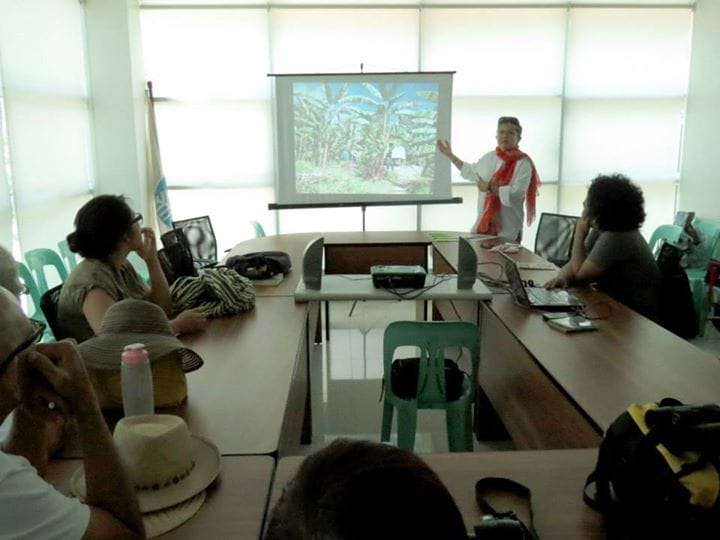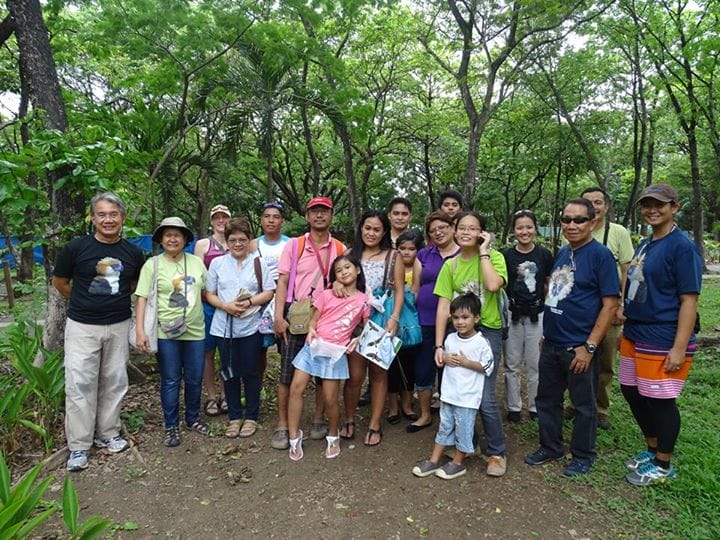 June 11, 2011 – Spotted Imperial Pigeons in the news
GMA News Online featured a story by WBCP founding member Mads Bajarias called "The Annual Mystery of Ilocos Norte's Spotted Imperial Pigeons".The story highlighted the efforts of Petrus Calope and Richard Ruiz to spearhead a grassroots campaign to conserve and protect the much-hunted birds.
Inquirer.net also featured the Spotted Imperial Pigeons in a story by WBCP founding member Lu-Ann Fuentes called "The Mysterious Annual Ritual of the Pigeons of Pasuquin".
June 14, 2014 – Biodiversity Survey, Manila Observatory, Ateneo
A biodiversity survey was conducted at the Manila Observatory in the Ateneo de Manila University. Seven participants joined the survey. The species seen include Philippine Magpie Robin, Coppersmith Barbet, White-throated Kingfisher and Collared Kinghfisher
June 17, 2014 – Glossy Ibis in the news
The exciting story of how a group of WBCP raptor watchers took the first ever photos of a Glossy Ibis in Luzon was featured in Mads Bajarias' story called "First Photo Evidence of Glossy Ibis Snapped in Luzon" featured on GMA News  Online.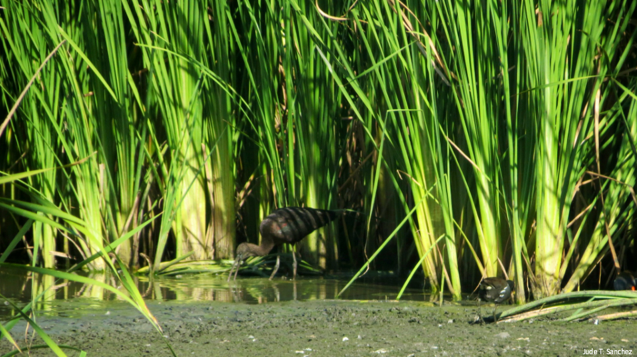 The story of the Glossy Ibis, along with information on the importance of wetlands was  featured by Inquirer.net in a story by Lu-Ann Fuentes called "Rare Wetland Bird Spotted in Ilocos Norte".
June 21, 2014 – Club Trip to Tagaytay
WBCP member Mark Wallbank headed a trip to Tagaytay upon an invitation of a company developing a 60-hectare property in Tagaytay building three hotels in the area.
June 28, 2014 – Wildlife Act and Enforcement Protocol Seminar
The Biodiversity Management Bureau in partnership with USAID conducted a one day orientation-seminar on wildlife law enforcement for WBCP members conservation-oriented NGOs at the Josef Residence in Quezon City. (Photo credit: Tinggay Cinco)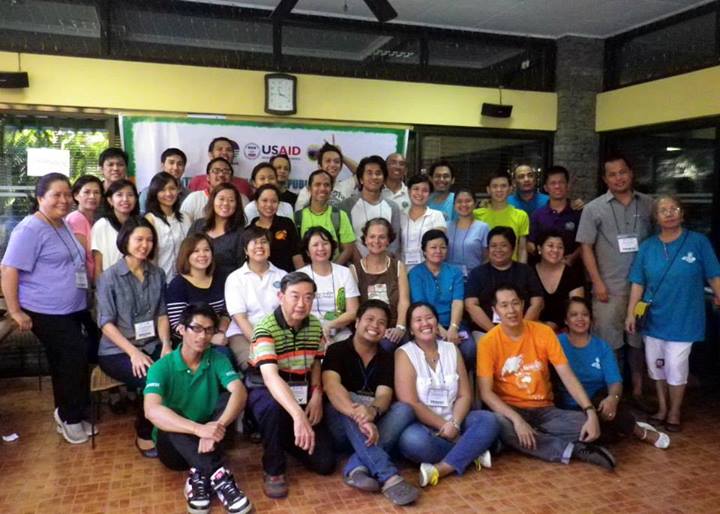 June 29, 2014 – Records Committee Meeting
Records Committee meeting headed by Arne Jensen met to update as well as to discuss proposed changes in reporting/recording system and matters such as the annual report. New members who joined the committee this year were Jun Osano, Kitty Arce, Willem Van de Ven and Irene Dy. (Photo credit: Maia Tanedo)