by Nilo Arribas Jr.
---
Nilo captures an unusual view of one of the speediest fliers in the country. According to the Kennedy guide, Brown-backed Needletails "are considered by some to have the fastest average flying speed of any bird".
---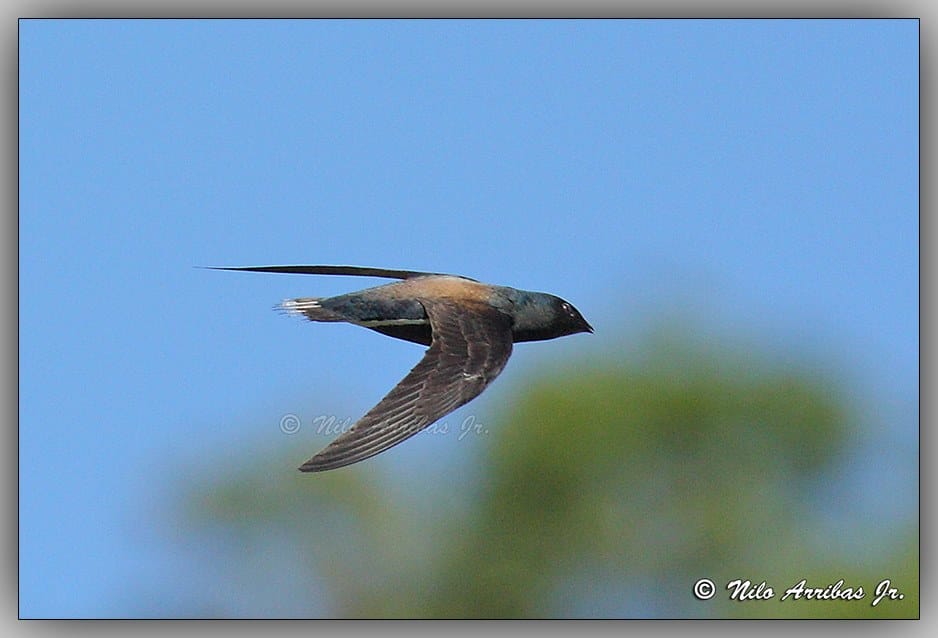 BROWN-BACKED NEEDLETAIL
Hirundapus giganteus
Puerto Princesa, Palawan
03/02/2014
Canon 40D + 600mm, f/5.6, 1/2500, ISO400, AI-Servo, Handheld
I am always fascinated by descriptive names of birds particularly those that points to intrinsically unique characteristics. In one of our birding trips to Puerto Princesa, Palawan early this year, a forest clearing gave us a good vantage point to observe Brown-backed Needletails doing their high speed aerial runs. I initially tried taking photos with my rig mounted on a tripod. However, the speed of these birds was too fast for me to track. I decided to just unmount my camera/lens combo and do hand-held photography. I was lucky with some burst to capture the bird showing both the characteristic "brown back" and the "needletail". I am so happy to show these features to the kids at home to whet their appetite for our next birding trip.