by Mike Lu and James Biron 
---
WBCP had lots of activities for March including a birdwatching talks, raptor watching, and guided trips.
---
March 6, 2015 – Meeting with CCP re Earth Day in Manila
Manila
March 6, 2015 – Talk on Birdwatching
Treston College in Taguig
The 3rd and 4th year level hospitality course students held their final project last March 6. Entitled Green (Learn, Love and Live Green): An Affair for A Cleaner, Healthier and Greener, the event featured Miss Earth and a sand artist from the DOT. President Gina delivered a talk on birdwatching. Students were very interested.
March 7, 2015 – Guided Trip
Laoag
Doc Pete Calope led a guided trip for first-time birdwatchers at Paoay Lake and at the Northwesten University's Botanical Garden to introduce the hobby to the members of the local medical society and their kids. The activity attracted 5 members only with their families and some interested relatives made up of 8 adults and 5 kids making a total of 13 potential enthusiasts me and my driver excluded. The weather was nice with ambient temp of 22C/72F, still air or no breeze making the lake surface like glass and nothing but blue sky. In other words, a perfect morning to observe the rafts of ducks.
The group stayed only at the view deck because some of them were not properly attired to go to the grassy areas. They were able to count 750 Philippine Ducks, down from a high of 2,168 in January AWC; 215 Tufted Ducks down from a high of 1,226; 2 Little Grebes, they had 4 last January. They did not see any Great Cormorant, but the knowledgeable locals who were working by the view deck said they have observed 2 in the past 2 days but not that morning. It could be that they are just passing by on their way to their breeding ground. Last time one was seen were some days before the AWC. There were 2 Great Egrets and 2 Little Egrets, a flock of about 20 Tern species. No Osprey that time, we had some kingfishers and Long tailed shrikes.
Doc Pete wondered where did the Philippine Ducks go. He had no idea why and he noted that the rest of the province is still dry except at the north coast (Pagudpud/Bangui areas) which follows the Cagayan weather pattern. He said that the Tufted ducks are sure on the go and should be gone by the end of March. Their group did not see the other migratory ducks, so he thought they have already left too.
The group did not stay long at the Botanical Garden. Doc Pete have only shown them the ETS, yellow vented bulbul, golden bellied flyeater, long tailed shrike, scaly breasted munia. It was not fun for the kids because the birds were not stationary as the ducks were.
Alex/Marts C/Jude and Doc Pete have talked with Mike Calaramo, Director of the university botanical garden and their Northwestern University connection. He said the university could accommodate the symposium on Raptor Watch.
March 8, 2015 – Raptorwatch in Tanay
Tanay, Rizal
The WBCP Raptor Group started their Raptorwatch 2015 Spring Migration in Tanay, Rizal. During their first day of raptorwatch in Tanay they were able to see 690 Grey-faced Buzzard& 1 Chinese Sparrowhawk counted as of 11:30am. (Photo credits: Marts Cervero & Wenxing Pan)
March 8, 2015 – Execom Meeting
Lu Residences
The Execom met up to discuss and come up with measures concerning membership issues.
March 13, 2015 – Guided trip for UP Mountaineers
UP Diliman, Quezon City
WBCP conducted a guided trip for UP Mountaneers at the Diliman Campus. The event was attended by 23 participants and 10 guides. The species seen included Pied Triller, Cinnamon Bittern, Collared Kingfisher, Colasisi. Irene Dy, one of the WBCP guides, loved the expression she observed when one of the girls saw the Barbet. Irene also enjoyed the curiosity being displayed by the participants. For example, there was one who asked a question why the Bittern was motionless and also asked for the spelling of 'Vent ' of YBV. Irene was also happy to observe that the participants actually wrote down description of their lifer, when she asked them to do so. (Photo Credit: Irene Dy)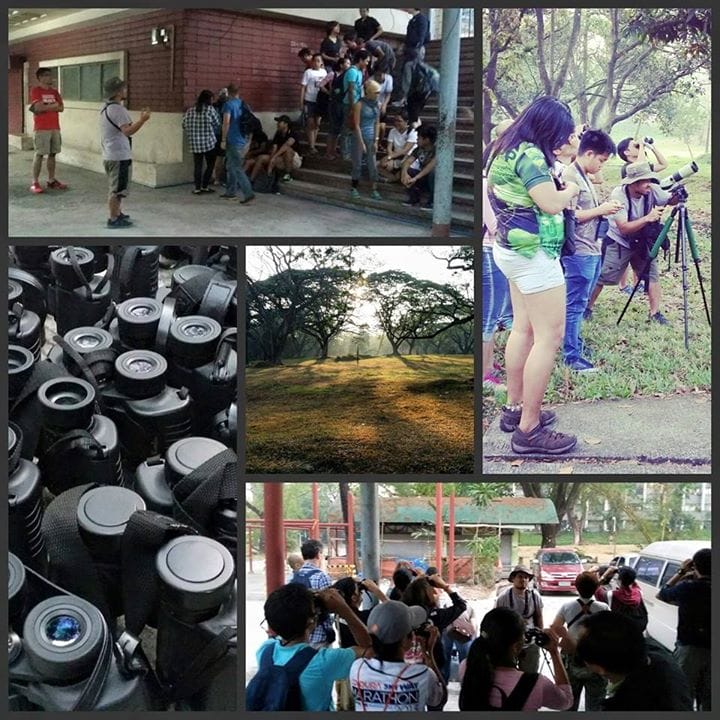 March 14, 2015 – Raptorwatch 2015
Ilham Resort, Tanjuang Tuan
Malaysia
In charge of organizing the event was Malaysian Nature Society Communications Division head Andrew J. Sebastian. Among those assisting Andrew were Elena Koshy and Suzi Zahari, also members of MNS' Communications Division. Andrew, of course, is also a WBCP member.
Mads Bajarias, one of the WBCP delegates to the event noted a number of points of interest to other members of the WBCP. He shared that since 2000, the majority of migrating raptors observed on Tanjung Tuan are Oriental Honeybuzzard (Crested Honey Buzzard in WBCP 2013 checklist), Black Baza, Grey-faced Buzzard, Chinese Goshawk (Chinese Sparrowhawk in WBCP checklist) and Japanese Sparrowhawk. In comparison, the most regularly sighted species in the Philippines are Grey-faced Buzzard, Chinese Sparrowhawk, Crested Honey Buzzard, Osprey and Peregrine Falcon.
He further shared that a study by Keio University researchers using satellite tracking of four migrating Crested Honey Buzzards in 2012-2013 showed a "C" direction of their movements, starting from Japan, to Korea, China, Vietnam, Laos, Thailand, Malaysia and Indonesia. He was wondering whether the flyway passing through Taiwan and the Philippines constitutes a "sub-flyway" of the broader East Asian Flyway. Or whether some birds move through the "C" going south and take the direct route through the Philippines and Taiwan going north? Only time and more data can tell. Black Baza certainly looks like it moves through the "C" both in autumn and spring, unless we are overlooking this species.
Mads observed that MNS Raptor Watch attracts big lens photographers, families (no binoculars) and researchers and members of the media. This means the venue, activities and booths consider the needs of these groups (something that the WBCP should keep in mind in its own events). For example, while photographers seek information on where they can best set up their cameras and tripods for the best light, families appreciate shade.
He liked what he observed regarding their use of water refilling stations is a good way to cut plastic waste because it encourages people to bring their own water containers. He suggested that maybe WBCP can go further by encouraging attendees to its own events to bring their own eating utensils.
Mads think that their use of life-size photos of raptors are a good way to keep kids interested. During lull times, people take photos of themselves next to the lifesize photos. He thinks that perhaps WBCP can emulate this in its own activities.
He liked that vendors and booths are kept away from the main observation site on the lighthouse. This keeps the crowd's attention on the raptors and the mini-lectures on the side. Noise levels are also kept to a minimum. The downside of course is that famished attendees had to walk quite some way to get a cone of ice cream. (Photo credit: Mike Lu)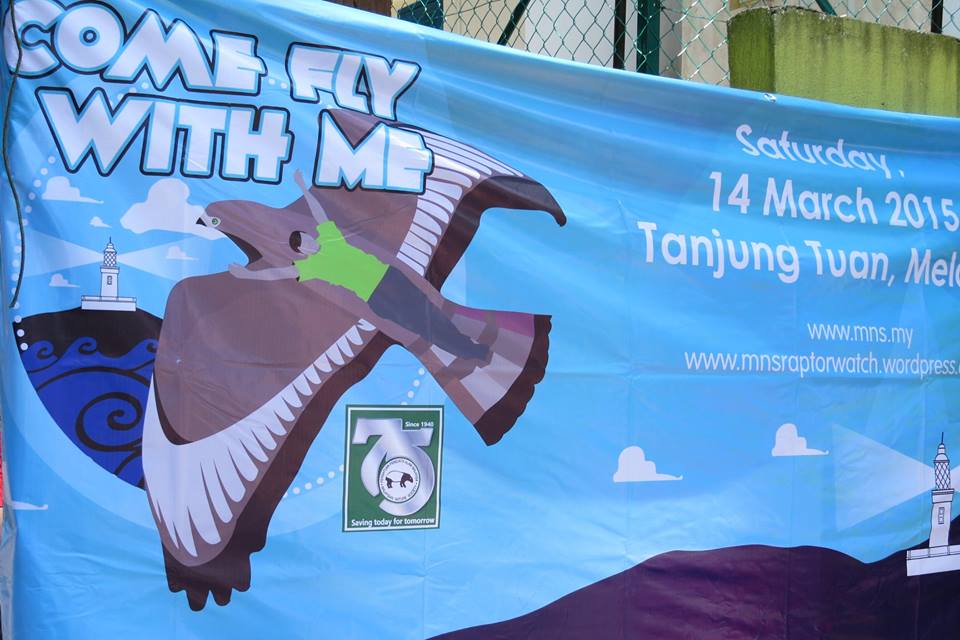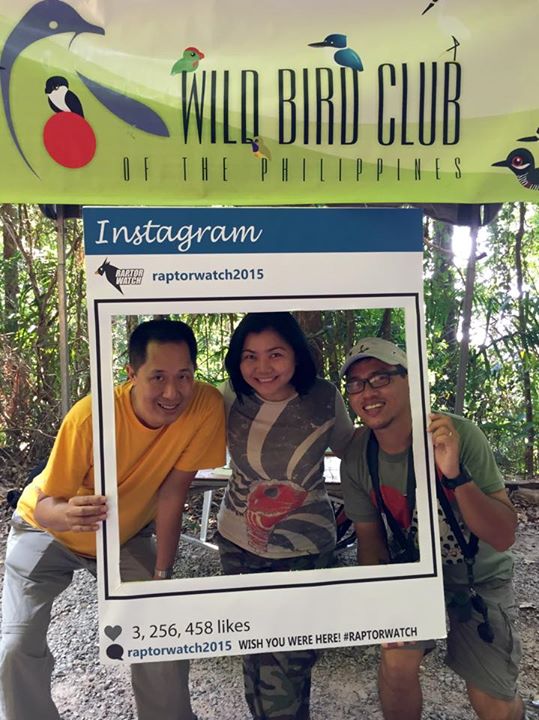 March 16, 2015 – Meeting and Ocular Inspection
Botanic Gardens, Singapore
Mike Lu went to Singapore to meet up with the Nature Society (Singapore) to conduct an ocular visit and check on preparations for the 6th Asian Bird Fair to be held at the Botanic Gardens on Oct 31-Nov 1, 2015. He was honored on this trip to meet with NSS Bird Group legends.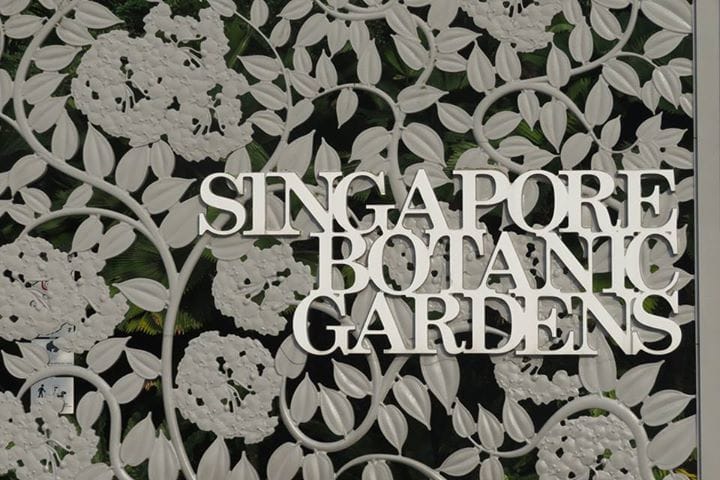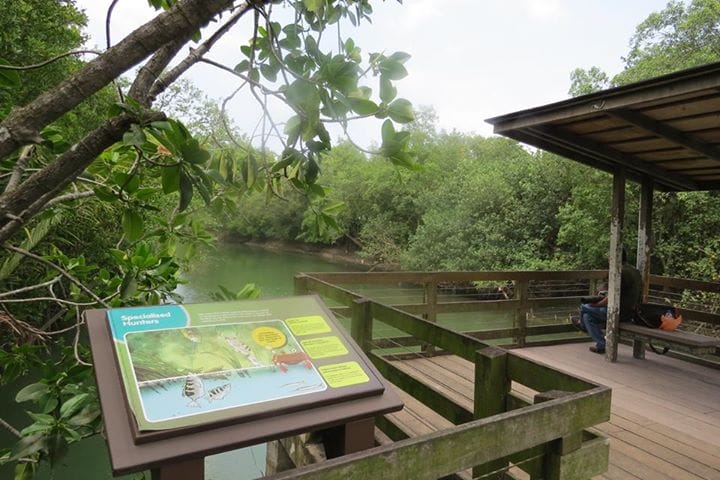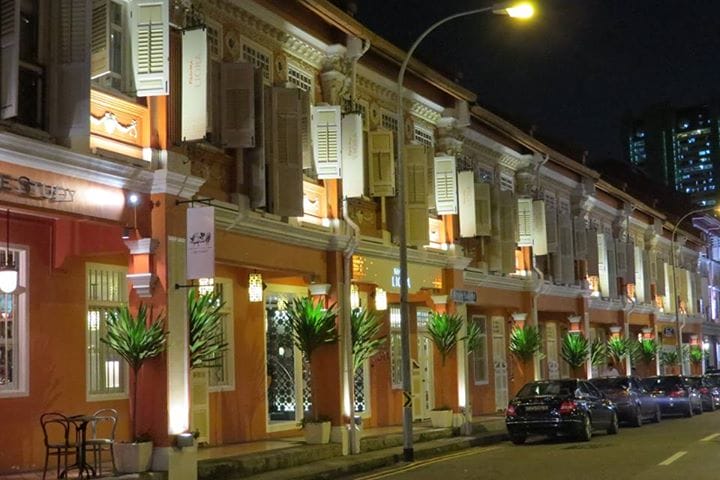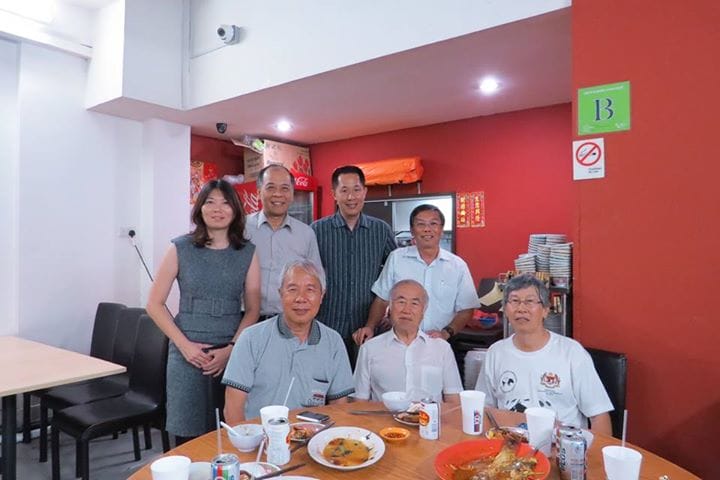 March 16, 2012 – Talk for ANIMA ATENEO: Aniimal Month 2015
Ateneo de Manila, Quezon City
Tonji and Sylvia Ramos gave a talk on Basics of Wild Bird Photography for the ANIMA ATENEO: Animal Month 2015, organized by the Department of Biology in partnership with the Ateneo Biological Organization – eXplore. eXperience. eXcel. (BOx).
March 19, 2015 – Meeting with CCP re Earth Day Plans
Manila
The Club was invited by the Cultural Center of the Philippines to take part in this year's Earth Day celebration entitled Luntiang Lungsod, Luntiang Sining (Green City, Green Arts). The event will be held at the Liwasang Kalikasan and will be divided into different activity zones. The Club will be stationed in the Children's Zone and provide a coloring booth. Other possible activities are birdwatching/plant walk in the area.
March 19, 2015 – South East Asia Youth Conference on Illegal Wildlife
Manila
WBCP attended and set up a booth at Southeast Asia Youth Conference on Illegal Wildlife hosted by ADB's Youth Initiative. (Photo Credit: Karen Ochavo)
March 22, 2015  – Conservation Committee meeting
Lu residence, Manila
It was a working Sunday for the Wild Bird Club of the Philippines Conservation Committee. Projects discussed regarding preserving areas of great conservation concerns. Top of the list was Manila Bay. Anna Gonzales brought the first copy of the Anvaya Bird Book Guide.
March 22, 2015 – Camp Explore Ocular Trip
Maia Tañedo, Jops Josef and Jun Osano conducted an ocular and guided trip for the camp facilitators of Camp Explore. It was in preparation for conducting guided trips for their campers. (Photo credits: Maia Tañedo)
March 28-29, 2015  – Guided Trip and Presentation
DLSU-Science and Technology Center
Canlubang, Laguna
The Club was invited by the De La Salle University – Science and Technology Complex to a birdwatching session for the ECO organization. VP Willem van de Ven and Secretary Tinggay Cinco led the 2-day session with presentations, birdwatching and concluding with a quiz and a mini-bird race. Karen Ochavo, Ruben Bala, Lolet Tan, Babie Magadia helped out. President Gina Mapua and Cristina Cinco dropped by on the first day to lend support as well.
On Sunday morning, the Club also conducted a birdwatching activity for applicants for the University of the Philippines Mountaineers (UPM) within the school campus.  Cristina thinks that it was good to know they were also required to undergo a plant walk with the members of the Philippine Native Plant Society.  Jops Josef, Maia Tanedo, Jasmin Meren and Jun Osano (who just flew in from Singapore) led the group.
Cristina hopes that we take inspiration from our fellow members who continue to promote birdwatching through guiding others.  She suggested that we should come and let others discover the world of birds. (Photo credits: Cristina Cinco and Mike Lu)
March 29, 2015 – Guided trip for UP Mountaineers
UP Diliman, Quezon City
On that Sunday morning, WBCP members Jops Josef, Maia Lorlina Tañedo, Jun Osano, Jasmin Meren and Mike Lu joined together in conducting a birdwatching session for applicants of the University of the Philippines Mountaineers. Birdwatching in the campus is one of the required activities prior to joining their organization
March 31, 2015 – GMA Morning Show Guesting
Quezon, City
Jops Josef and Maia Tañedo guested on GMA's morning show News to Go and discussed activities to do, particularly birdwatching, if staying in Metro Manila during Holy Week. (Photo credits: Mike Lu)