by Tateo Osawa 
---
Little Bronze Cuckoos are parasitic nesters. They lay their eggs in the nest of another bird and the other bird hatches the egg and raises the cuckoo chick as its own, continuing to feed and tend to the chick even when the chick dwarfs the parent in size. It's hard to believe that the parent can get fooled, but Tateo's remarkable photo clearly shows the tiny Golden-bellied Gerygone mothering the Little Bronze Cuckoo.
---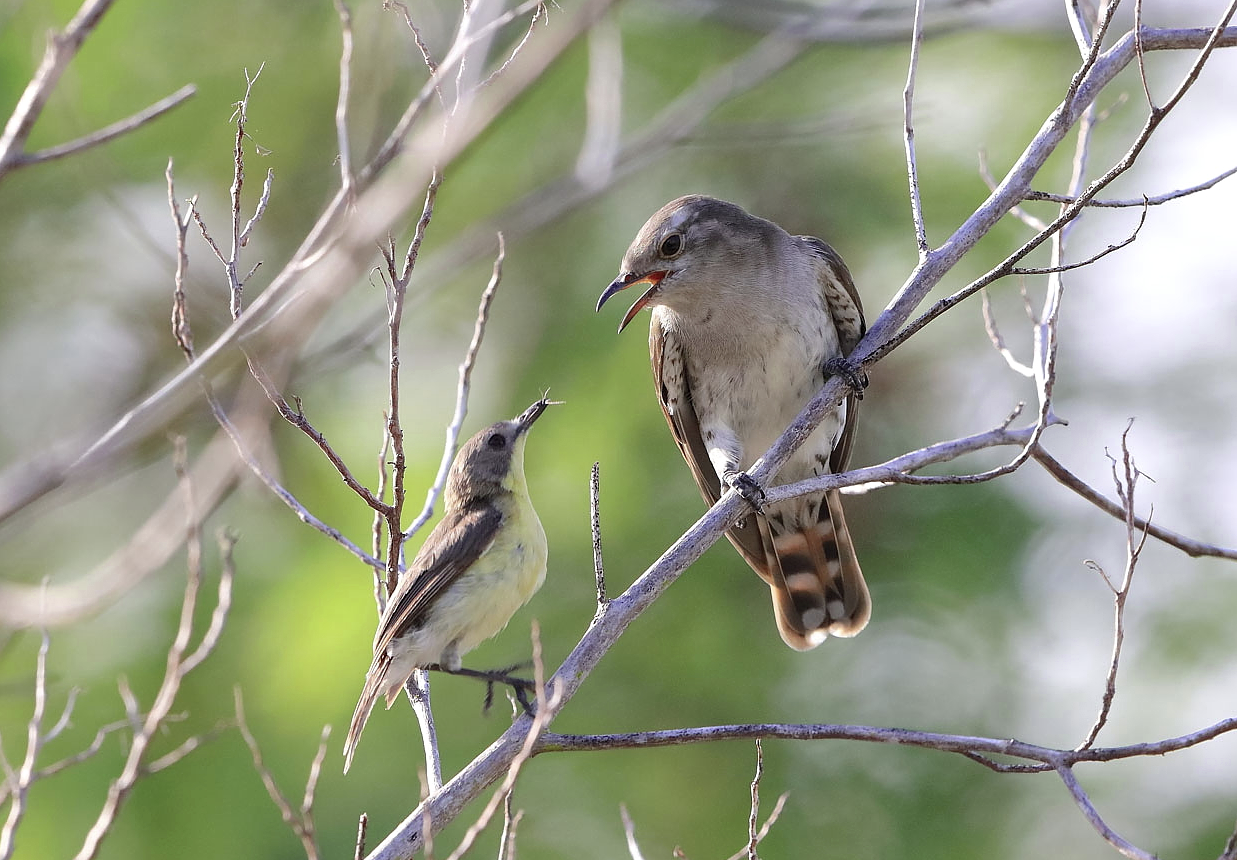 Golden-bellied Gerygone feeding a Little Bronze Cuckoo
Gerygone sulphurea and Chrysococcyx minutillus
Olango Island
13 August 2015
Canon 5DSR, 500mm, f/6.3, 1/1000, ISO-800, tripod
Visit this thread in Philippine Bird Photography Forum to see more amazing photos of the pair!