by Richard Ruiz
---
The Rarities Master of the North has struck again! This time with a likely country record upon confirmation of the ID by the WBCP Rarities Committee! Canvasback Ducks are usually found in the United States and Canada. These two females flew a long, long way over!
---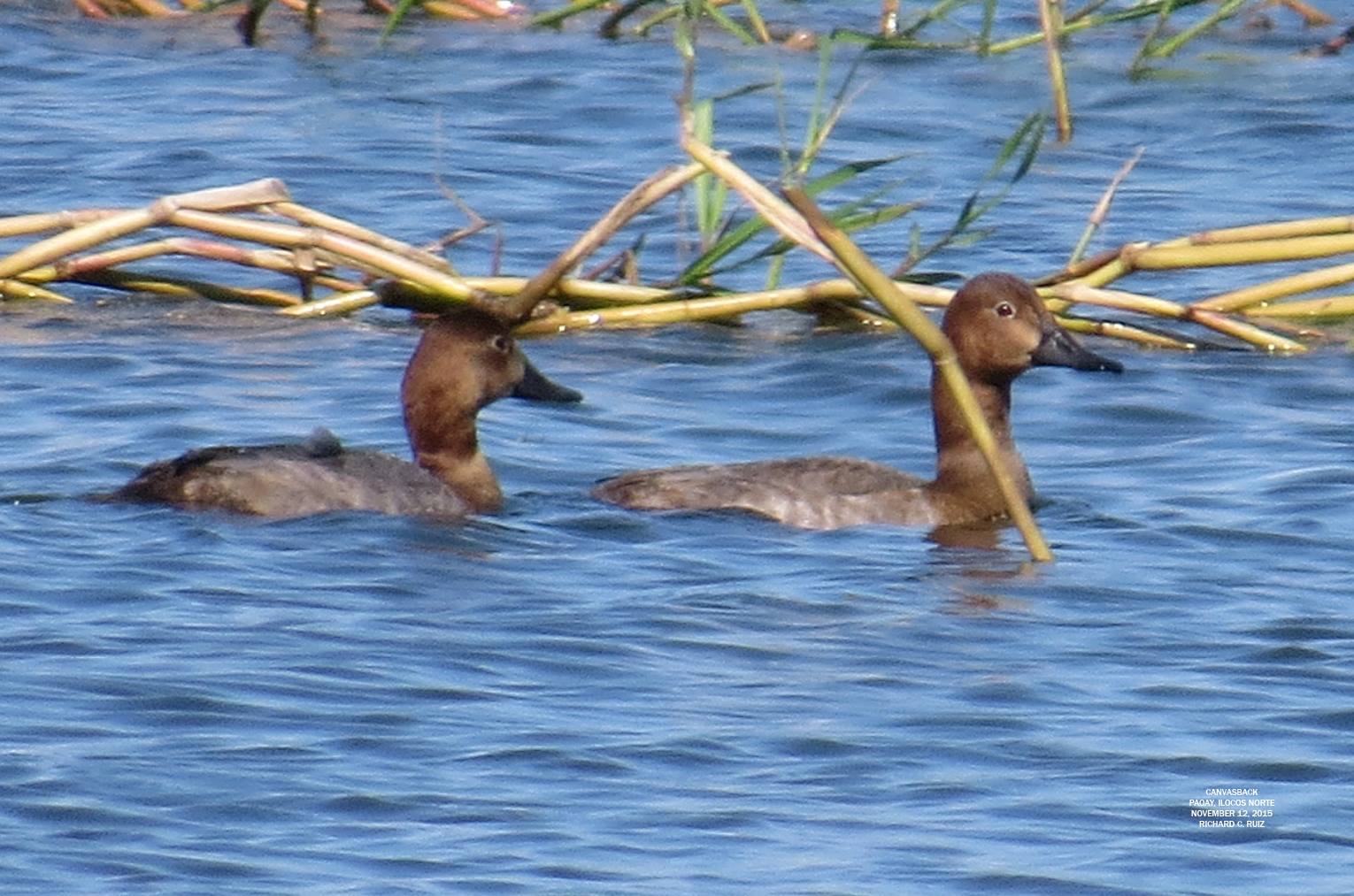 CANVASBACK DUCK*
Aythya valisineria
two females
Paoay Lake, Ilocos Norte
12 November 2015
*This is a provisional ID. The WBCP Rarities Committee still has to confirm the ID of this duck.