Web of Life in Masungi Georeserve
by Jasmin Meren
Limestone cliffs studded with gargantuan hammocks and rope spiderwebs, cargo nets and hanging bridges – these are the attractions Masungi Georeserve is well-known for. The adventurous book for a reservation here to experience the thrill, as well as see the verdant landscape of the Sierra Madre from one of the best vantage points. But aside from the superb rock formations, there is so much to see in the reserve if one only pays attention. In this sense, the management is keen to show the "unseen" to their visitors.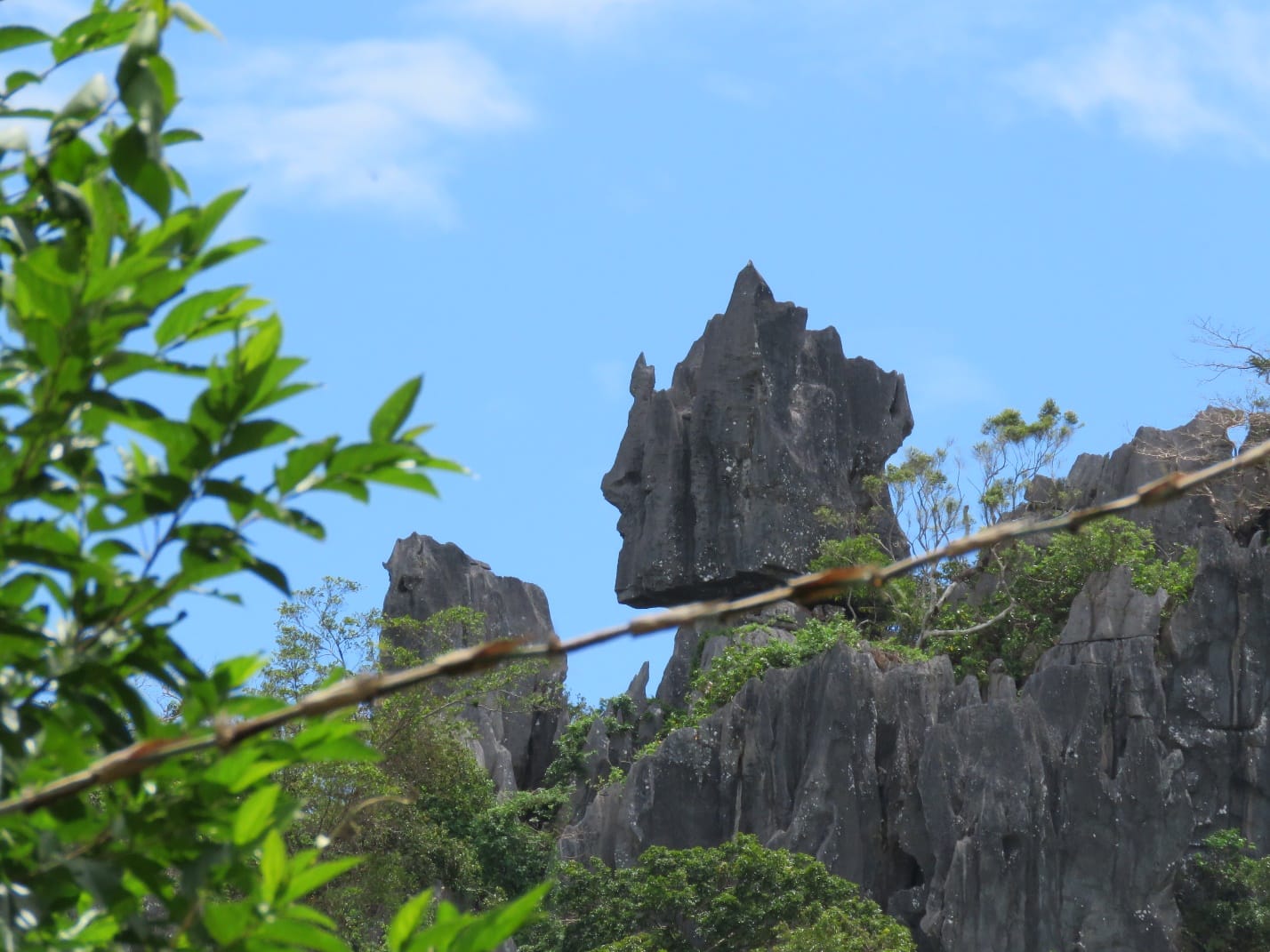 Members of the Wild Bird Club of the Philippines (WBCP) were thus invited to conduct bird guide trainings for their guides and rangers. The aim of this activity was to make the tours not only fun but also educational, and for rangers to be more aware of their surroundings. This reminded me so much of my work back in El Nido, Palawan.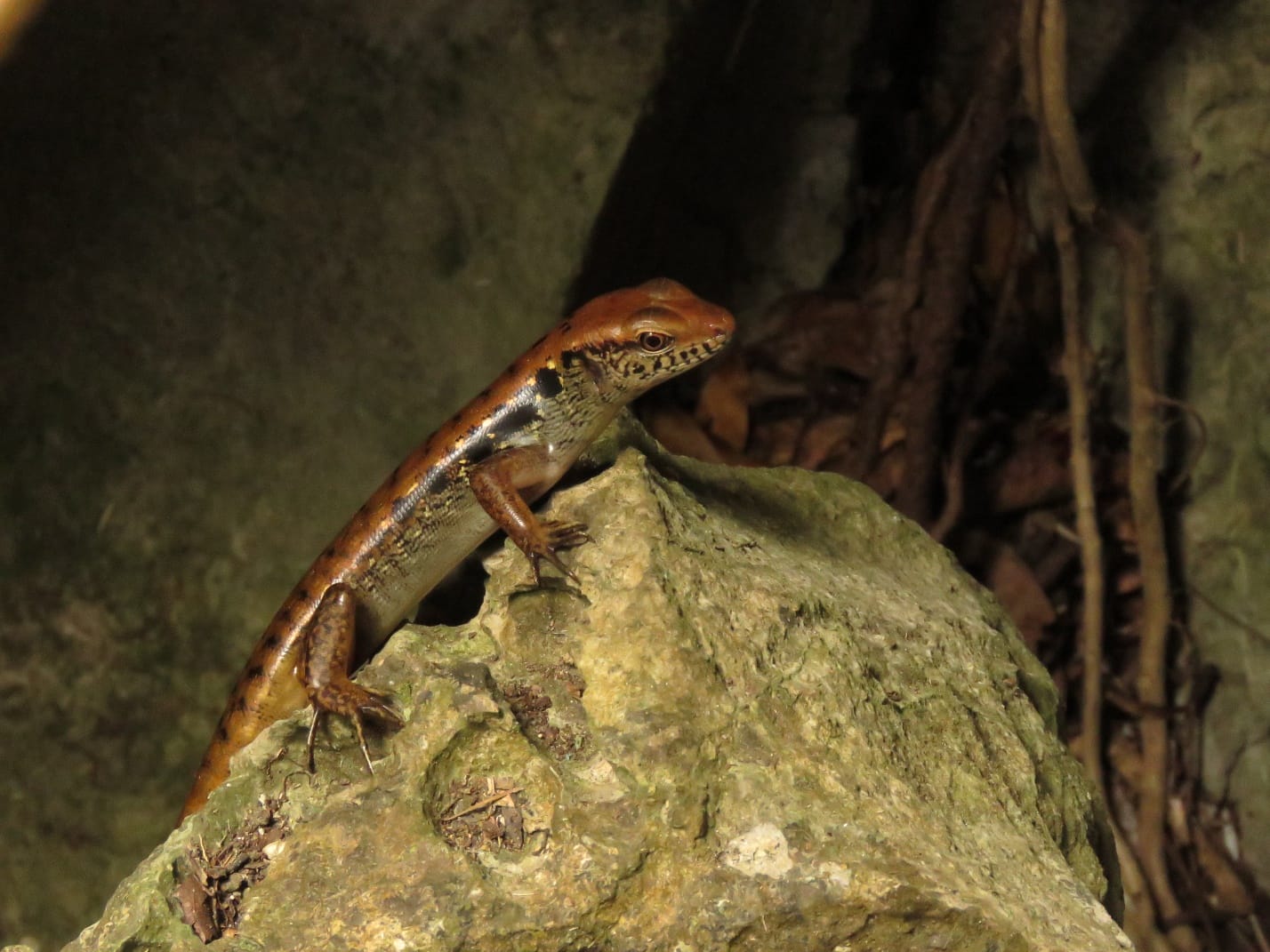 Thirty-three participants joined the training – young and old, male and female. With binoculars in hand, three groups went separate ways. Our group went up the hilly and steeper parts of the reserve and was rewarded instantly with a Guaiabero – in a nest! Constant reminders and spontaneous discussions about birding ethics arose throughout the activity. The birding participants were very receptive, and excited!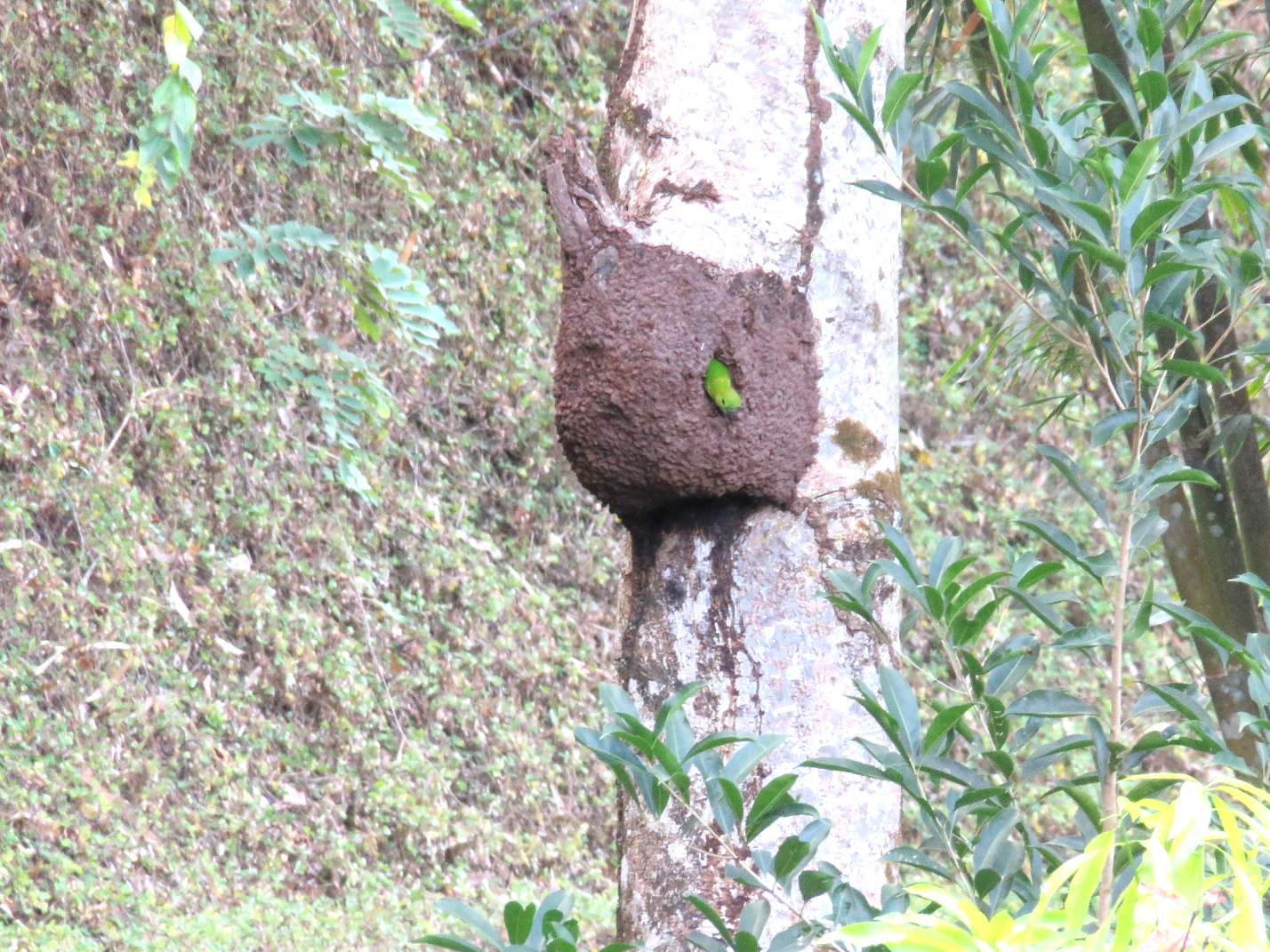 We found most of the usual birds in the area: the beautiful Scale-feathered Malkoha, Balicassiao and Philippine Bulbuls. We also spotted a male Blue Rock Thrush, a migratory bird, sporting its handsome breeding plumage. And in one of the highest parts of the reserve, we saw a pair of Whiskered Treeswifts. I was told later that this is an additional bird for Masungi's birdlist. Hurray!
Two hours later, we were back at the clubhouse for a debriefing. We played some bird calls for them to identify and asked them which ones they have seen. We ended the training with a quick question and answer portion. We were happy to have seen ?? species in less than 2 hours! The participants wanted more time to bird but they were all scheduled to have a fitness training, and afterwards is a session with plant identification with another WBCP member Anthony Arbias.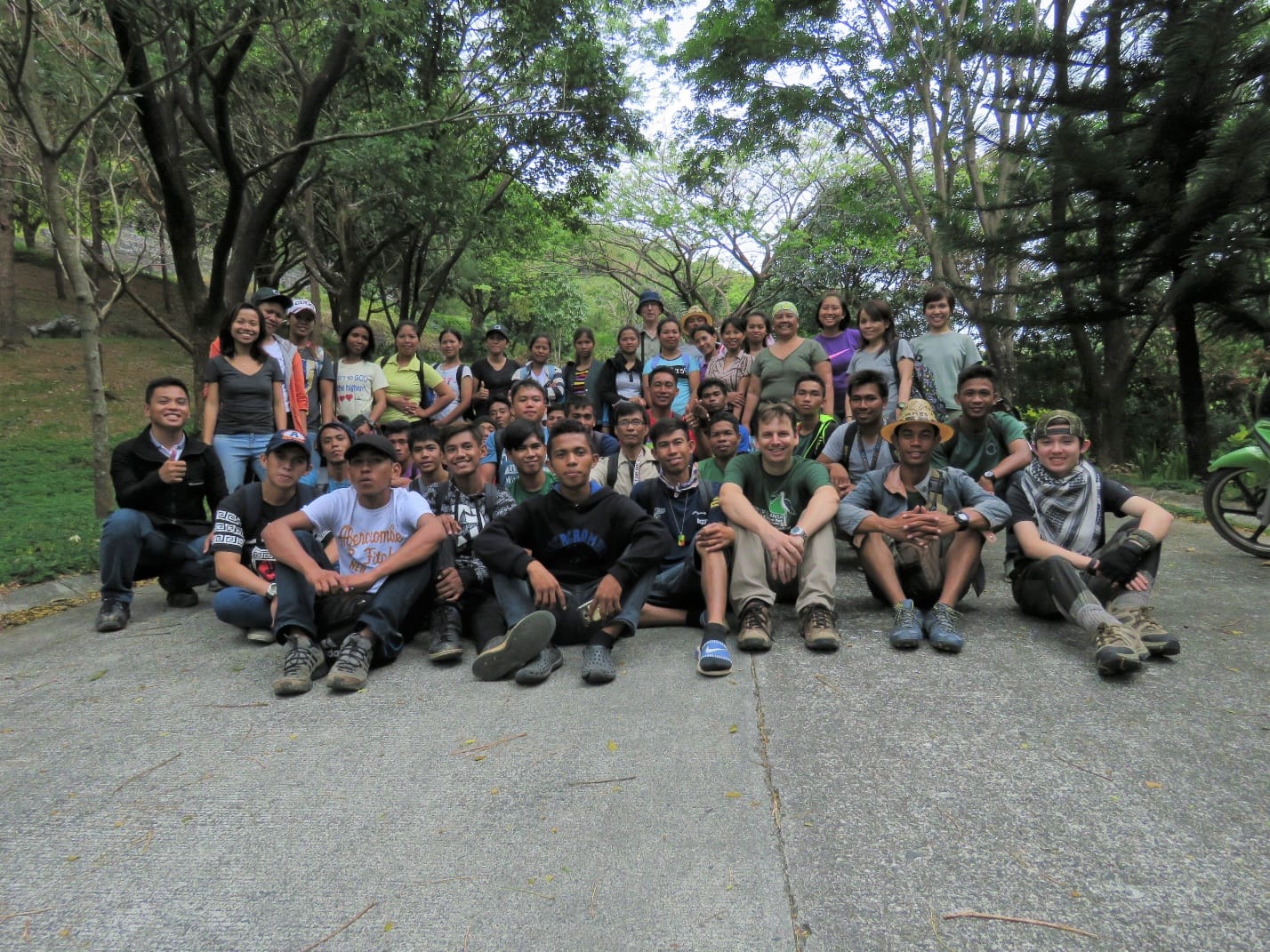 The Fun Continues
Since most of the volunteers are first timers in Masungi Georeserve (myself included!), our young, gracious host Ann gladly gave us a tour. She brought us to the karst area where engineers built hammocks and bridges out of cargo nets, ropes, and cables. These bring guests to the spectacular views from the higher elevations of the reserve, and you get to go there through adventurous trails!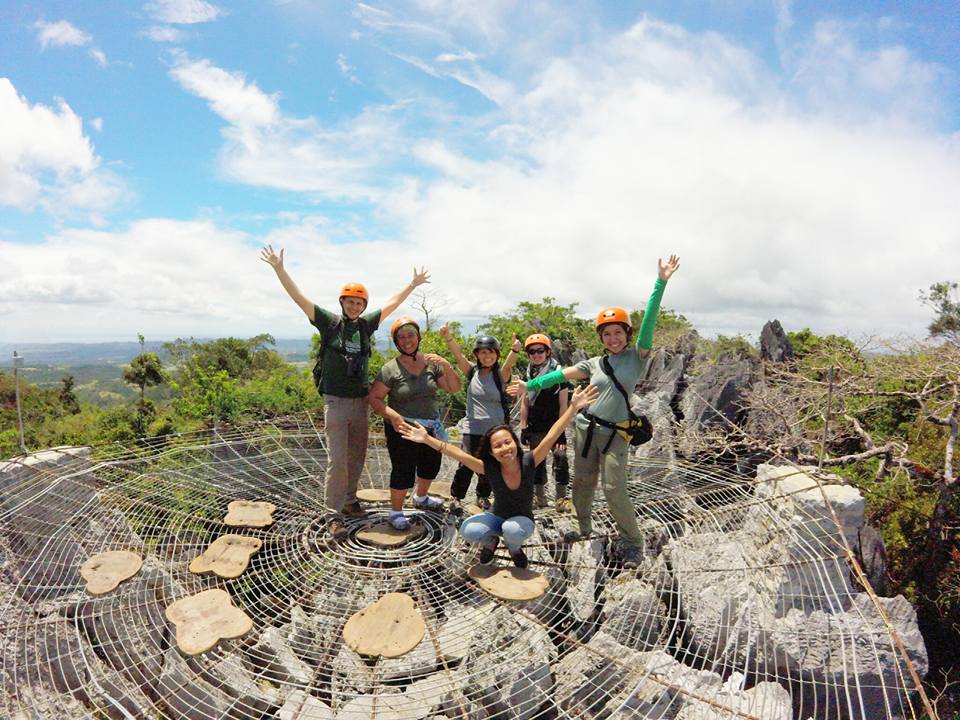 From up high, you get a 360 degree view of the surroundings – the lush, hilly contours of the Sierra Madre, as well as her denuded areas, flattened to give way to luxurious housings and resorts.Farther beyond lies the cities to which she gives her waters. This trip made me thankful that a place such as Masungi Georeserve still exists in this country, where environmental protection only comes second. Masungi Georeserve is still teeming with wildlife – an oasis from constructions and land conversions around her.