Birding Mt. Mingan
by Jasmin Meren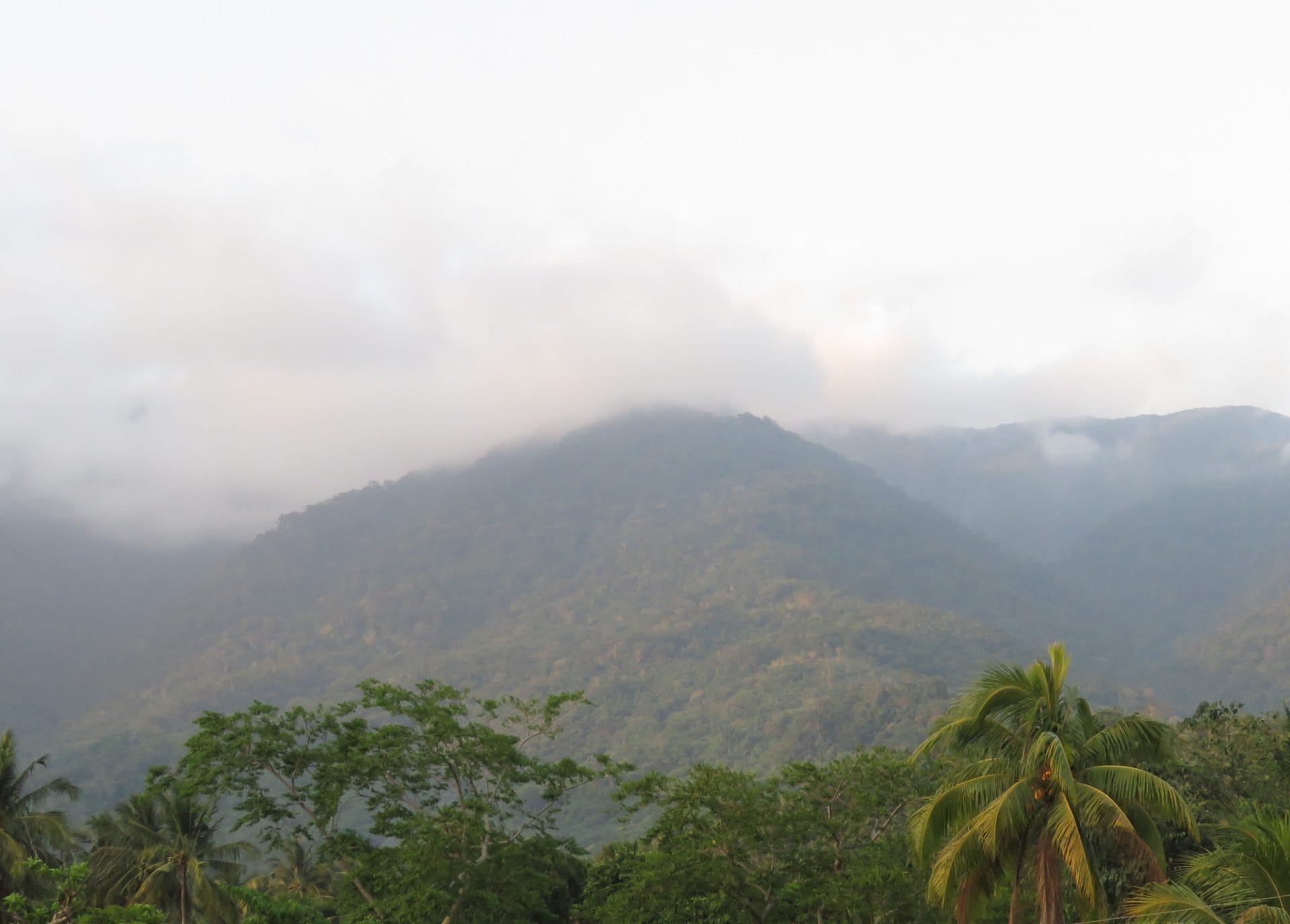 With the sole target of trekking any accessible part of Mt. Mingan in the hopes of getting even just a glimpse of its Great Philippine Eagle, this trip to Dingalan was just one of those where we ask nature to surprise us. No itinerary was set for the trip and we thought that our entry point to the mountain would be at Gabaldon. But thanks to the budding tourism in the town, which now explores options for eco-tourism, we were assisted by the tourism officer in getting an "eco-guide", trained for those who wish to do more than go to the regular touristy spots of the town.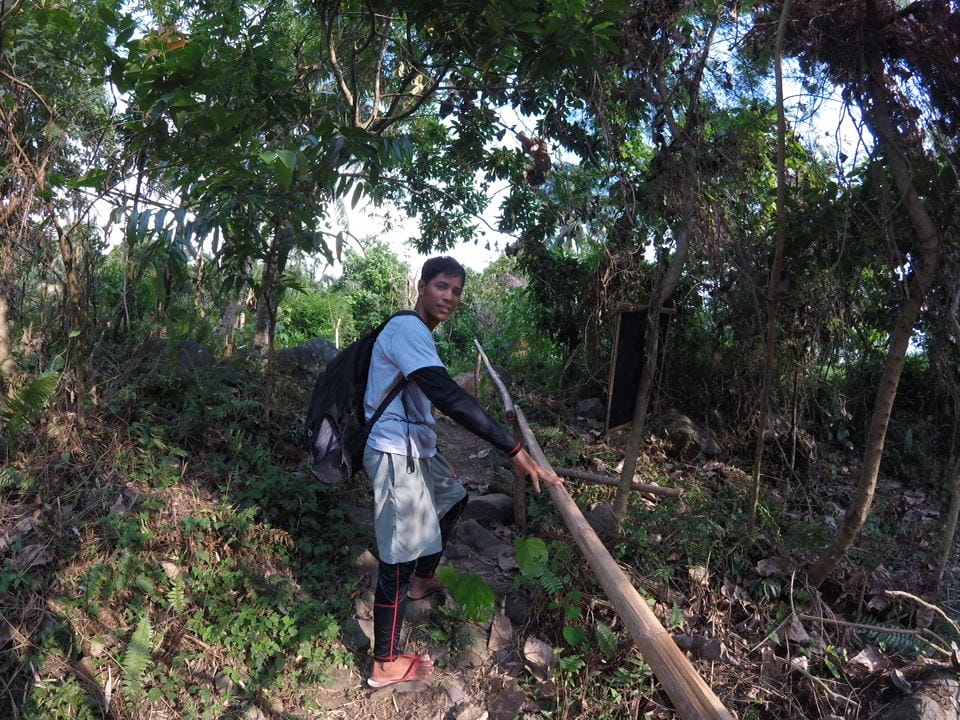 The jump-off point to enter Mt. Mingan from Dingalan is at Barangay Davil-davilan. Our guide said that there are not too many trails to enter Mount Mingan and there are ongoing attempts to find the best trail towards its elusive summit. On the day that we climbed, our guide noted that there was one group who went ahead of us for a five-day trek to find the summit.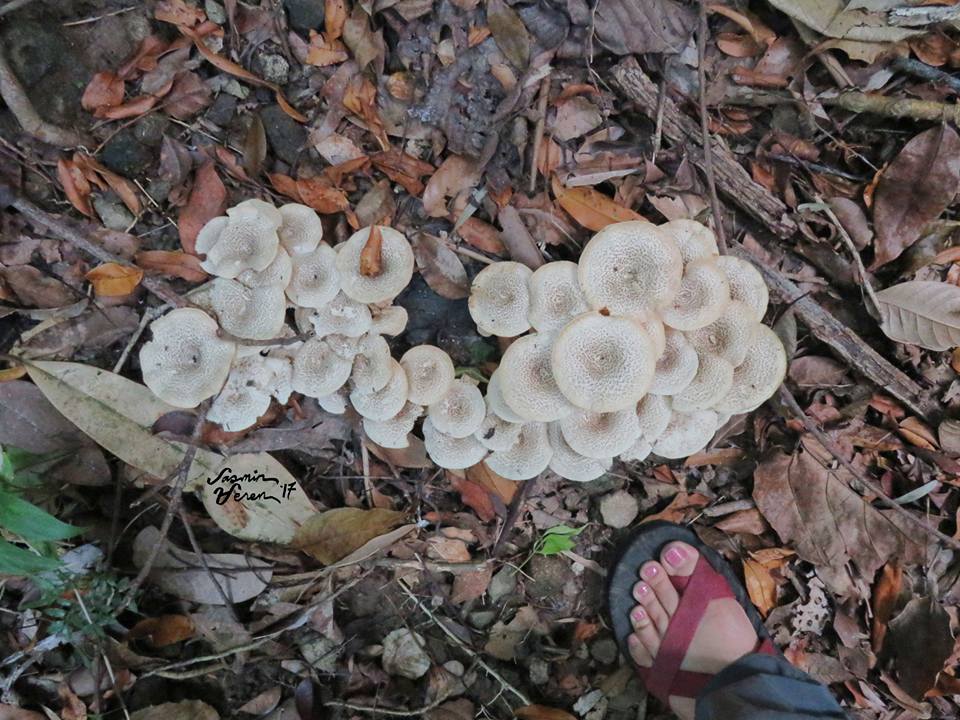 A bit unhappy about the state of the Sierra Madre along the road towards Dingalan, we hoped that Mt. Mingan would be in a better condition – at least from the side where we would be able to trek. The foot of the mountain was not promising though. Coconut trees dominated the land cover and there were even some signs of small-scale coal production in one area. A few meters from it is a sign warning of penalties in violating the Executive Order on the harvest of timber. It is in this area though, where we started seeing Yellow-wattled Bulbuls. Purple-throated Sunbirds also became almost ubiquitous, calling throughout the trail for around 500 meters. We also found a Grey-throated Sunbird and a Bright-capped Cisticola in this area. In a nearby stream, we expected an Indigo-banded Kingfisher and we were not disappointed.
Moving up, the mountain had better forest cover and was densely-filled with towering Dipterocarps. It was also a bit quiet, with the exception of occasional calls of Philippine Serpent Eagles. At some point, we started hearing Rufous Hornbills, but they were far and presumably at the other ridge opposite ours. The White-browed Shama sang close and the Philippine Trogon called as well but from a distance. The shama was very active, circling us from time to time until we finally caught a glimpse of it through dense foliage. Philippine Bulbuls were more abundant in this area with only a few sightings of Yellow-wattled Bulbuls.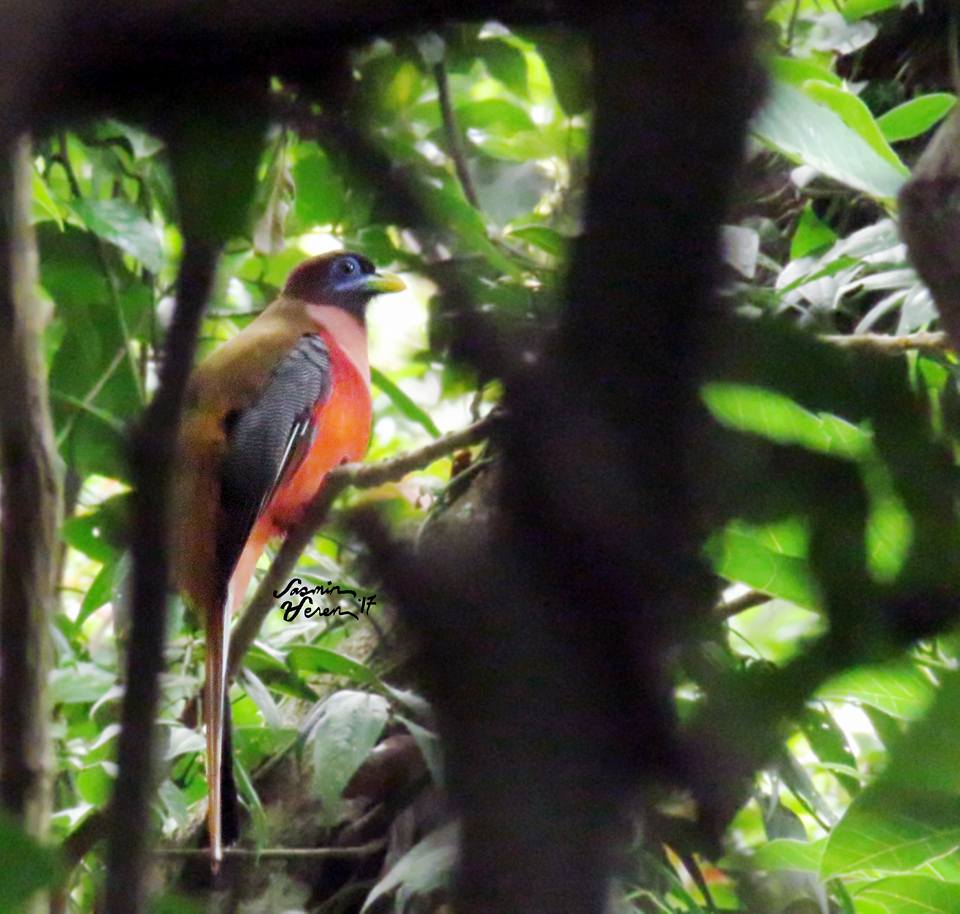 The endemic Philippine Trogon eventually showed up a few minutes later
A major hindrance in our birding was the sound of cicadas as when the buzzing starts, all else in the forest grow quiet. We had to stop from time to time if we wanted to find some birds. It is in one of these stops when we found a large bird skulking tree branches. It was a little fast though, and we were not able to identify it right away. After waiting a while, it returned and the magnificence of the female Philippine Trogon showed itself. It was followed by two male Trogons which probably are there to court the lady. We stayed there for a while enjoying the display and getting some shots until they left our sights. Moving onward, the trogons showed themselves from time to time for about a hundred meters more along our trail.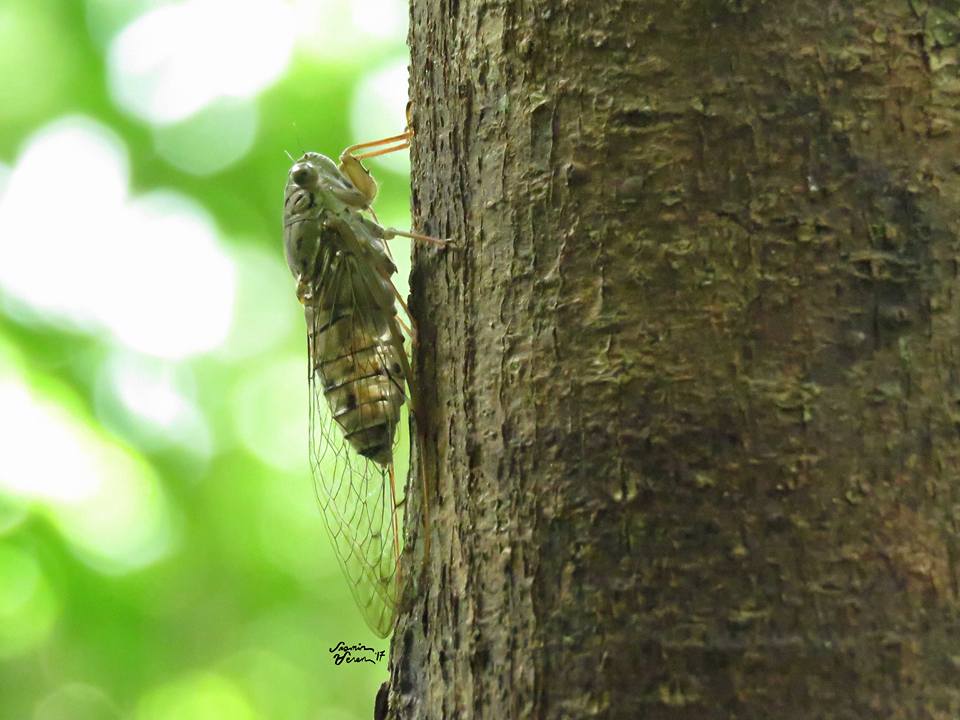 Our final stop where we decided to head back down was a small flat area with this picturesque giant strangler fig. Before this stop, we found a pair of playful Trilling Tailorbirds. It took us around six hours to reach this point but a bit worrisome is the lack of doves or pigeons throughout.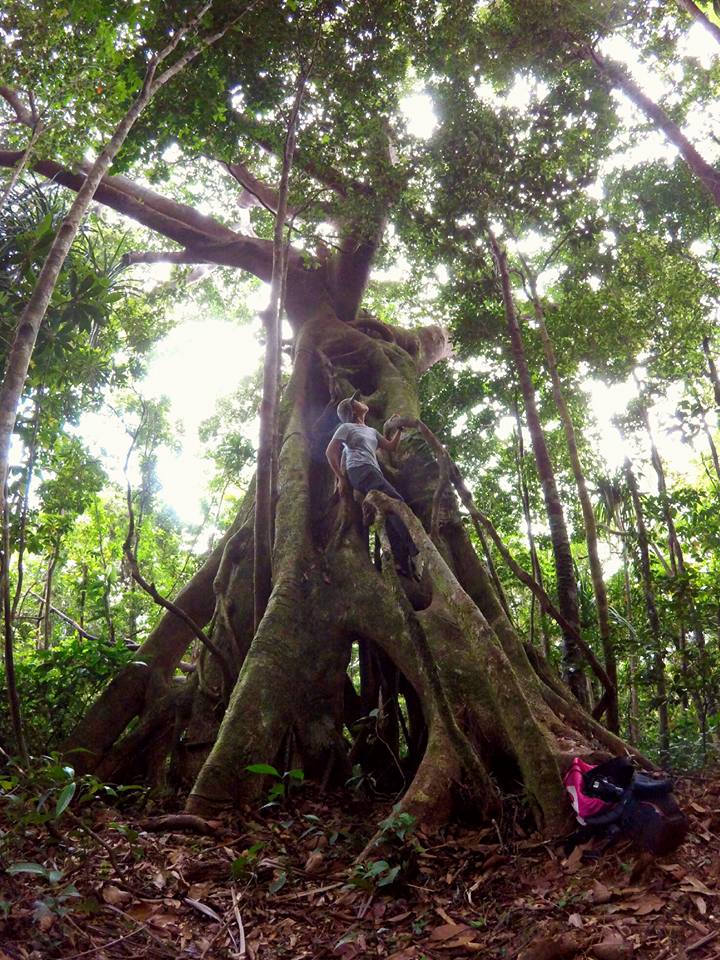 We saw almost the same birds going down, still staying in the same general areas. And there were still no pigeons or doves. We also did not catch a glimpse of the Great Philippine Eagle. But it was good to learn about this new mountain, relatively unvisited (beyond the foot), and find that it still hosts a couple of charismatic birds like the Philippine Trogon and the Rufous Hornbill, like opening a random loot box. We've barely touched Mt. Mingan's foot, and her richness and secrets are still safe behind her veil of clouds. Perhaps better unseen, unspoiled. But paying her a second visit is a must.
Mt. Mingan Bird List
Dingalan Side, Mt. Mingan, Aurora, PH
Apr 29, 2017 6:20 AM – 12:20 PM
Protocol: Traveling
2.0 kilometer(s)
27 species (+1 other taxa)
Philippine Serpent Eagle (Spilornis holospilus)  2
Luzon Bleeding-heart (Gallicolumba luzonica)  1     heard
White-eared Brown Dove (Phapitreron leucotis)  4
Philippine Coucal (Centropus viridis)  6
Asian Koel (Eudynamys scolopaceus)  1     heard
Plaintive Cuckoo (Cacomantis merulinus)  1     heard
Glossy Swiftlet (Collocalia esculenta)  5
swiftlet sp. (Collocalia/Aerodramus sp.)  15
Philippine Trogon (Harpactes ardens)  5
Rufous Hornbill (Buceros hydrocorax)  4     heard
Indigo-banded Kingfisher (Ceyx cyanopectus)  1
Guaiabero (Bolbopsittacus lunulatus)  2
Hooded Pitta (Pitta sordida)  1     heard
Green-backed Whistler (Pachycephala albiventris)  1     heard
Brown Shrike (Lanius cristatus)  5
Large-billed Crow (Corvus macrorhynchos)  3
Yellow-wattled Bulbul (Pycnonotus urostictus)  15
Yellow-vented Bulbul (Pycnonotus goiavier)  2
Philippine Bulbul (Hypsipetes philippinus)  18
Golden-headed Cisticola (Cisticola exilis)  1