Painting Landscapes as a Birdwatcher
by Cristina Cinco
This is the first part of Cristina, also known as Tinggay, Cinco's article mini-series on painting and birdwatching.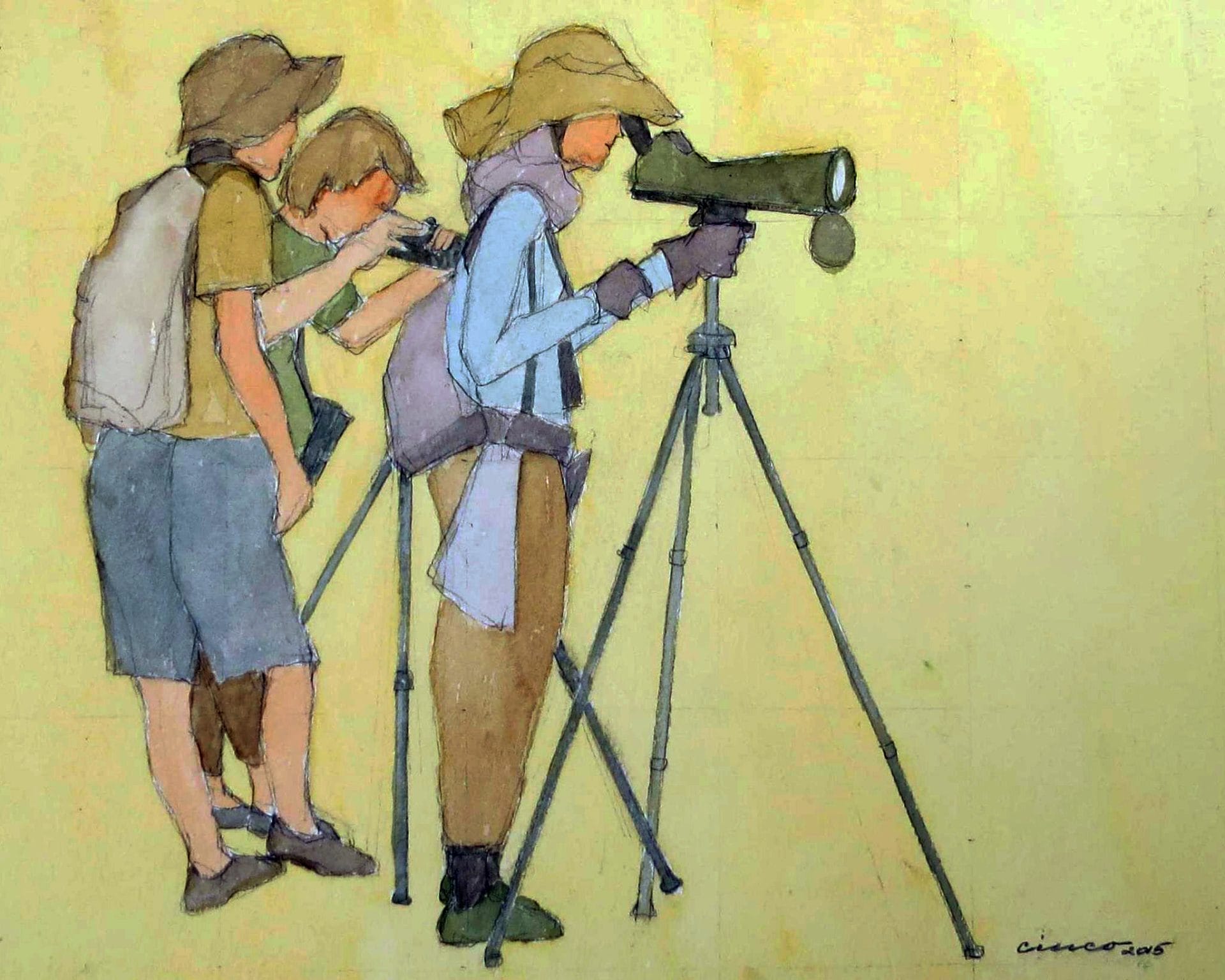 I have been a birdwatcher for almost ten years now. Having travelled to several provinces in the Philippines, I have witnessed the most inspirational landscapes, from the subtle lighting during sunrise to the vibrant colors of the sunset. Equipped with my camera, I was able to capture these picturesque moments prompting me to paint in my favourite medium of watercolour. A good question will be, why not paint these on the spot?  Quite difficult, as a birder, I would not also want to miss the chance to see the significant species in an area.  After all, while on a birding trip, I am a birdwatcher first. But upon returning home, my itching fingers would sketch and paint away my most recent trips. Keeping the photographs in my digital file like forests, mountains, seascapes make good references for future subjects. Oh, but I have also attempted to do some plein aire painting too.   In the lean hours of birding, by mid-morning when the birds are no longer active, I would attempt to do some sketches.  However, the physical  conditions in a forest  can be close to impossible with the very high humidity, or the blazing sun by noon time  can be very harsh while doing a painting right by the sea shore.
As a background, I started painting right after I graduated  from college.  My parents thought that painting was a mere folly and might even be a distraction to one's academic pursuits. Academic obligations fulfilled,   I have started to attend several workshops in oil, acrylic and decorative painting until Peter Sutcliffe, a fellow birdwatcher and a classmate in oil painting suggested why not try watercolour.  Peter organized several watercolour workshops because he also wanted to share his talents and knowledge gained in his 50 years of experience as a  watercolorist. In my early years as a birdwatcher, I often went with fellow bird club couple Peter and Leni Sutcliffe for out of town trips. Peter would  paint plein aire, occasionally picking up his binoculars should an interesting bird pop up.  I learned a lot during those trips. It was like, pardon the pun, shooting two birds with one stone!  Leni taught me about birding while at the same time I was able to observe Peter, as he picked up the brush and created another watercolour composition. As a painting student, I learned the discipline, the different techniques, and most importantly, developed the "eye" to seize  the mood and focal point  to capture the scenery in real time. Peter often spoke of how much he really admires the Philippines' landscapes. For this reason I am grateful and fortunate enough to be his student, learning to appreciate our country's unique and magnificent landscapes. With much pleasure, please allow me to share some of my favourite landscape paintings .
One of my first attempts on doing a river scene is of Wawa Dam which is located in my hometown.  I arranged a birding trip together with Naty Tolosa, Mads Bajarias and Ivan Serenas to explore Wawa Dam as birding site.  Leni Sutcliffe, is my birdwatching mentor.  Quoting Leni, she best described this birding trip in a narrative account reported on Birdwatch "Wawa Dam, in Montalban, Rizal, all roaring waters pounding down on enormous limestone rocks, is still spectacular despite the dark row of shanties that have sprung up in the last 10 years or so along one side of it. Beyond the dam and its pock-marked limestone cliffs is the Wawa River, wide and swollen by September rains….. There are no jeepneys, nor tricycles. Transport is by bamboo raft, bamboo-poled by a single boatman…. And the birds? No rarities, but a fair number of common birds with differing habitat preferences and generally unafraid of people ("We don't shoot birds here," the locals told us, though one admitted they did so deeper into the trail.) As Mads said, "We have just scratched the surface. The mix of river and forest habitat farther inland should be interesting. Among the birds seen were the Lemon-throated Leaf Warbler, Elegant Tit, Mangrove Blue Flycatcher, Grey-backed Tailorbird, Black-naped Monarch."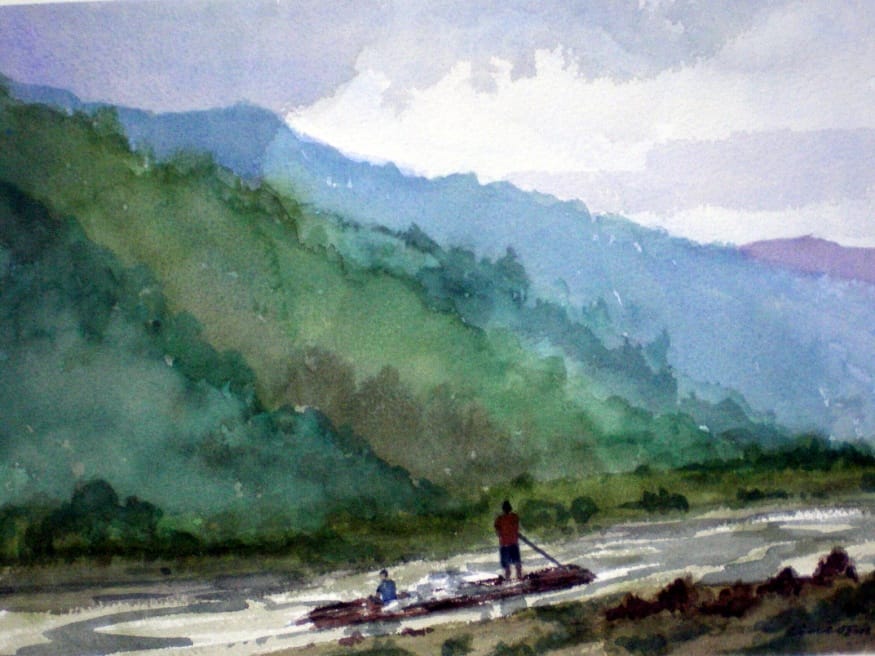 In one of our Tuesday classes, we went to Tanay, Rizal to practice plein aire painting. We interacted with  the other local artists of Tanay during this workshop.  Leni also joined us to do some birdwatching.   Outdoor conditions were close to perfect, it was cool and cloudy. This was duing the Spring Migration season.  While painting the mountains, I even spotted a lone  Oriental Honey Buzzard soaring above mountains.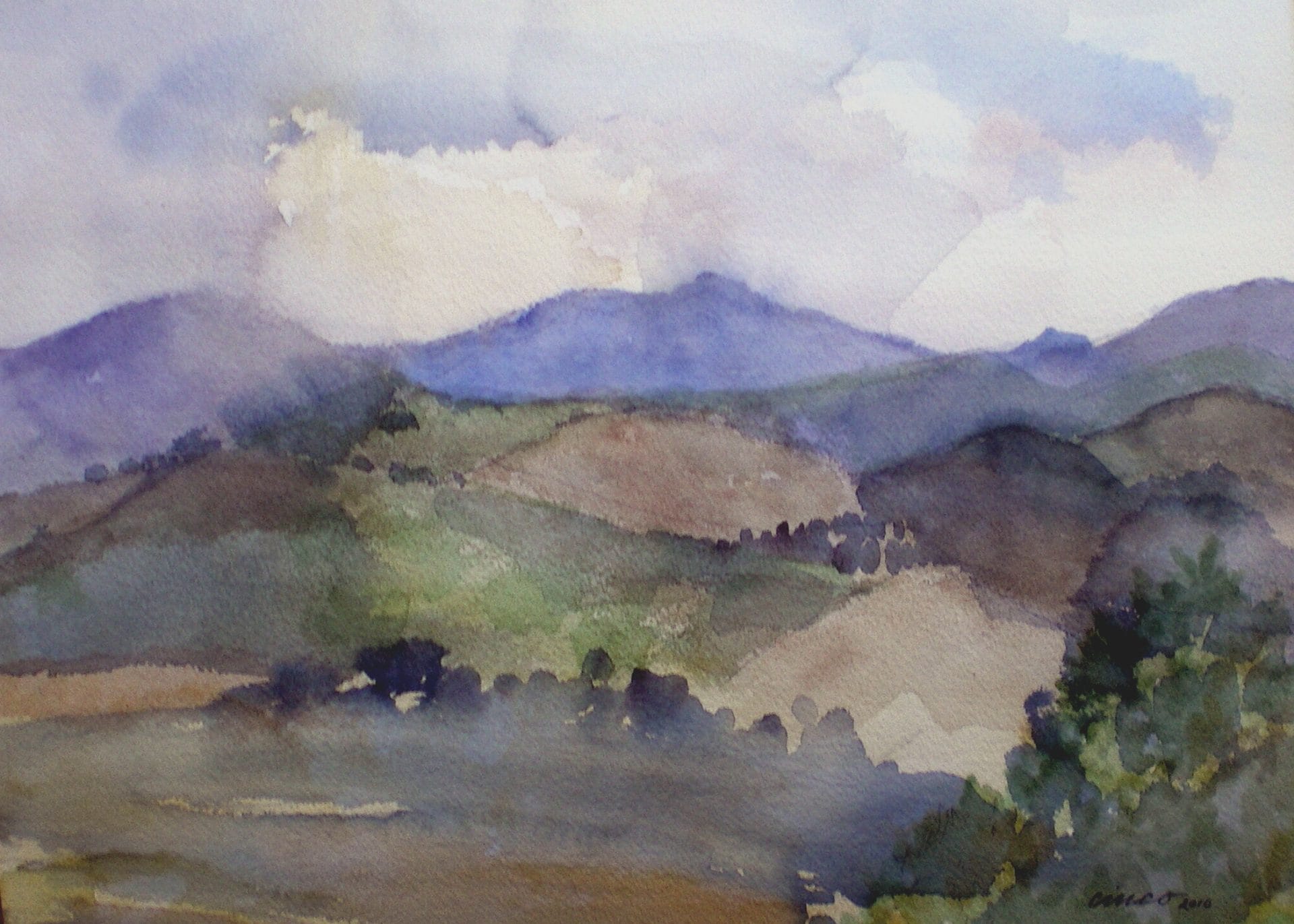 Palawan is a target destination of any serious birdwatcher.  The province has 319 bird species, 18 of which are endemic.  Irawan Watershed  is located in the capital city of Puerto Princesa. I first birded the area during the WBCP's "Big Year" event in 2013   having added lifers such as the Oriental Dwarf and Blue-eared Kingfishers.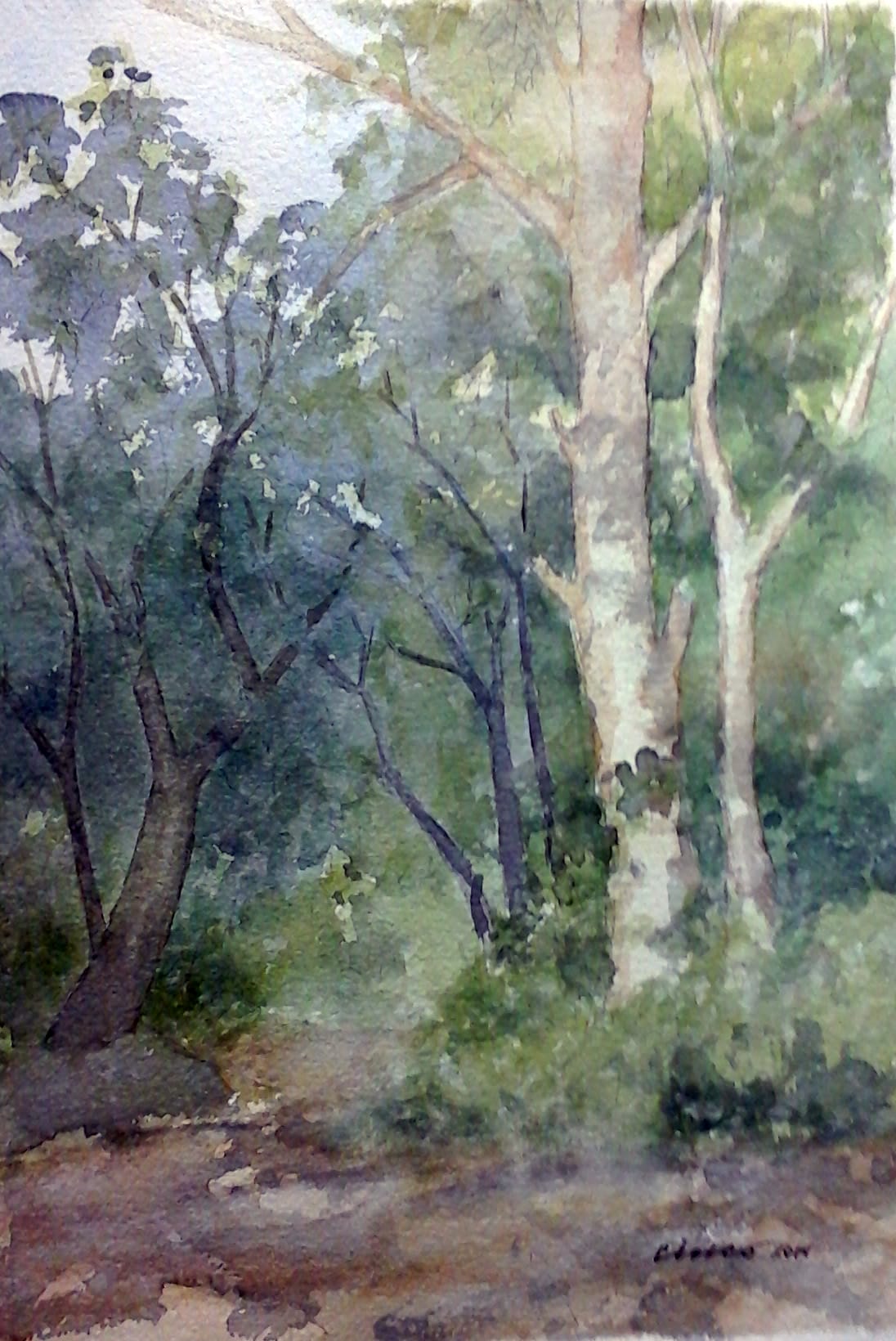 The 9th Philippine Bird Festival was held in Zamboanga City in 2014. The Bird Festival was supposed to be held in October of 2013 but was unfortunately cancelled due to the siege of the city a month prior to the event. Post festival activities gave me the opportunity to bird in Pasonanca Natural Park where I had good views of Zamboanga endemics like the Zamboanga Bulbul and White-eared Tailorbird.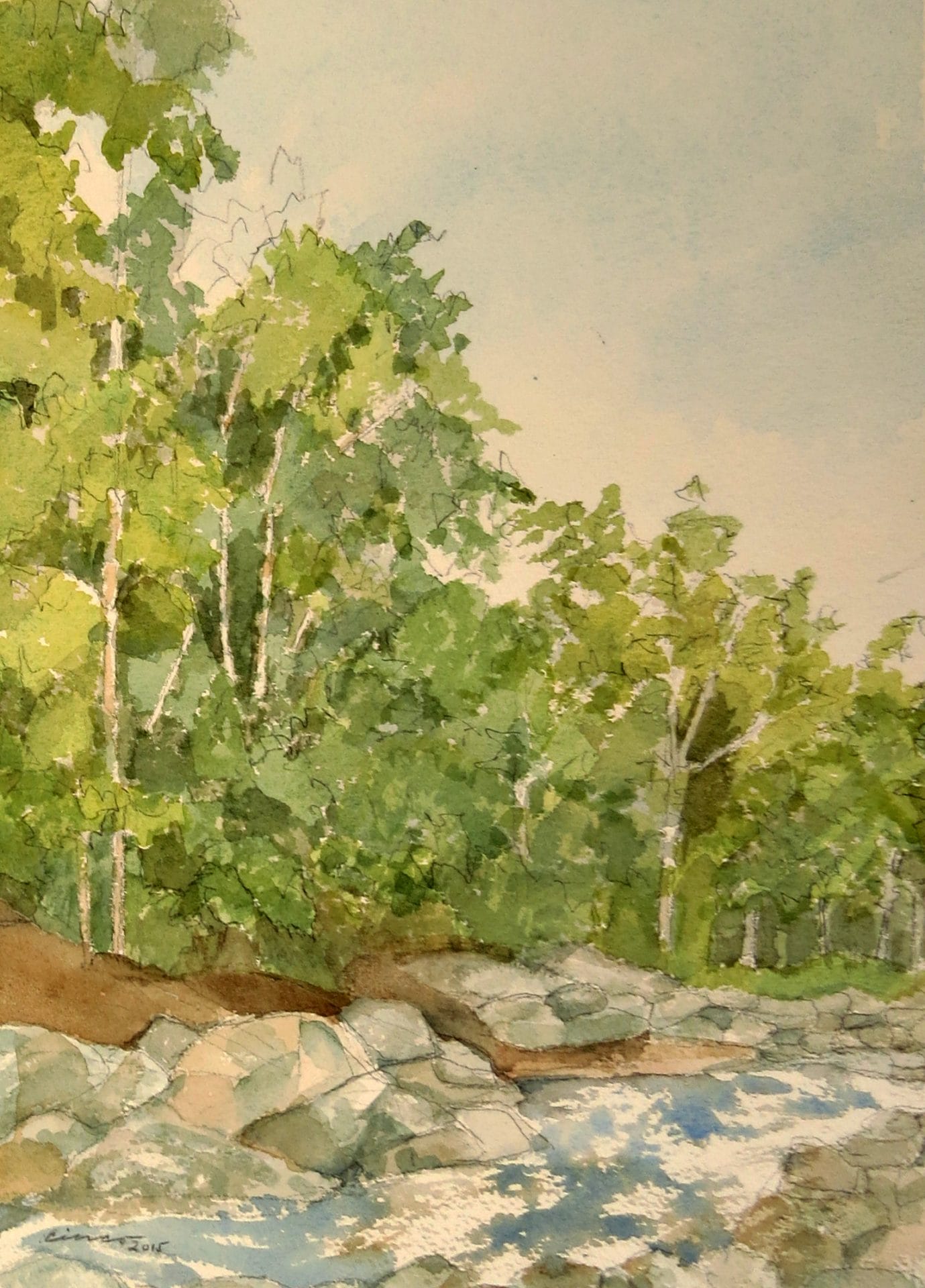 Candaba, Pampanga is one of my favourite birding destinations.  Being proximate to Quezon City where I live, I usually join bird club activities like the Asian Waterbird Census done during the Winter Migration Season. It was also quite exciting to  see rare migrants like the Black-faced Spoonbill, Baikal Teal and Falcated Duck at  Candaba.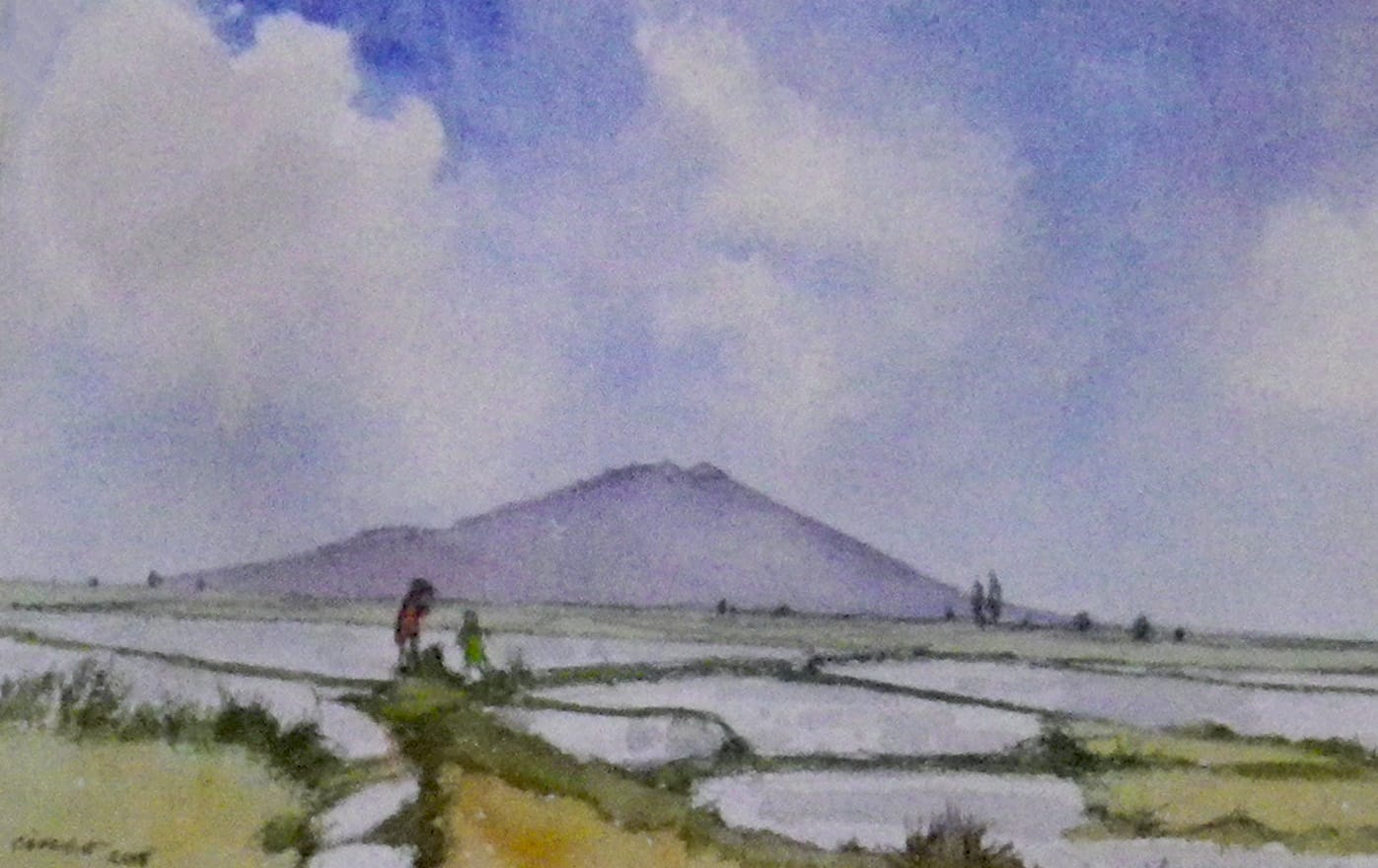 In 2016, while doing the ocular visit for possible post festival birding sites, I came across this family preparing their fishing boat in Tibsok, San Enrique, Negros Occidental.  San Enrique is part of the newly declared newly declared Negros Occidental Coastal Wetlands Conservation Area (NOCWCA).  Its mangrove forest, mudflats and fish ponds serve as feeding grounds for wintering waterbirds. There are some 75 species of birds in the area and one of this is the Critically Endangered waterbird, the Nordmann's Greenshank.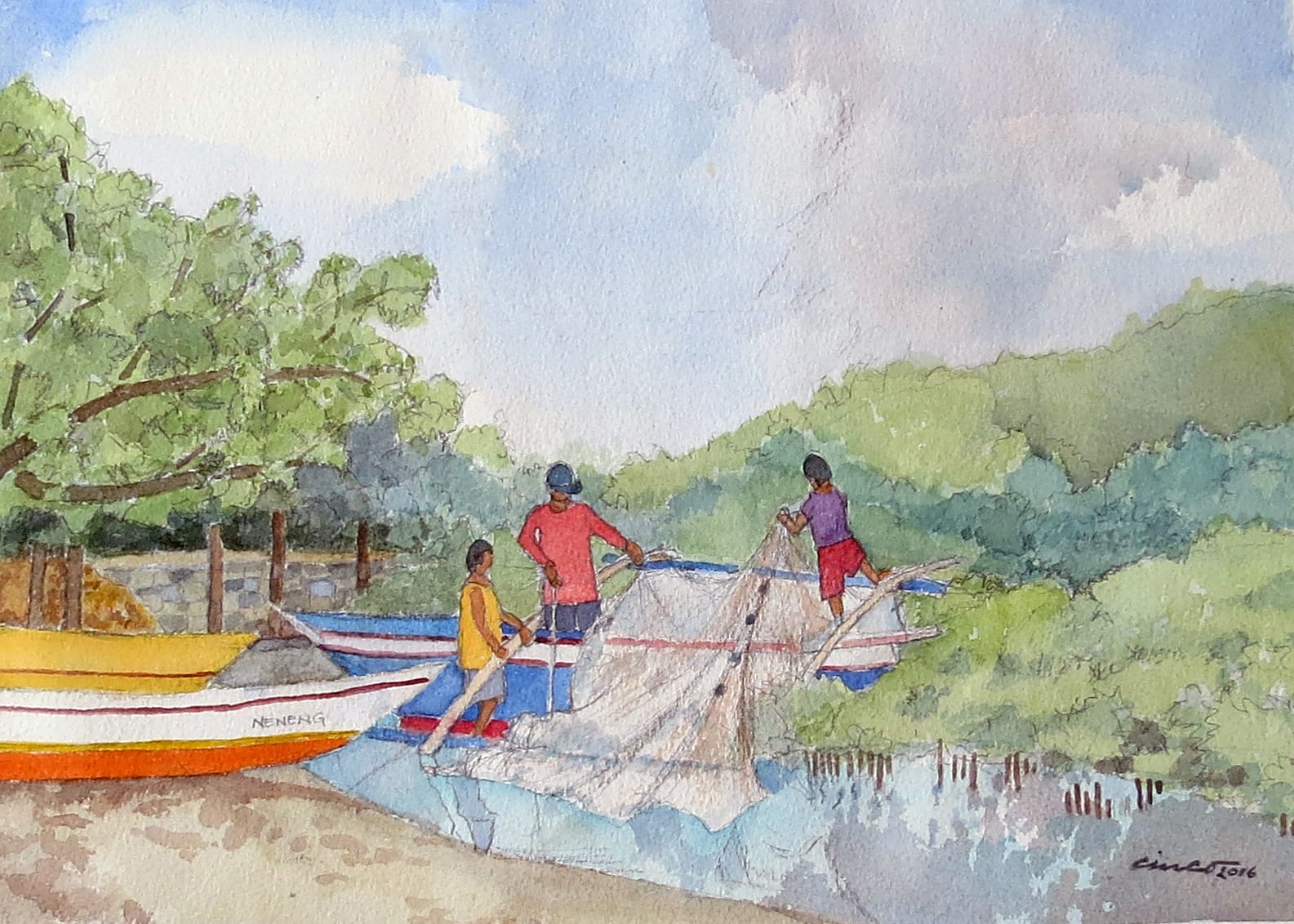 In the summer of 2012, a club trip was organized to Bohol.  There were 14 WBCP members who joined this trip.  I added an impressive list of lifers like the Visayan Wattled Broadbill, Azure Breasted Pitta and the Northern Silvery Kingfisher. Fun times enjoyed  with the company of friends while staying at Maia Tañedo's family farm , Villa Salvador at Catigbian, Bohol. Even went back the following year to do another birding trip this time with Leni.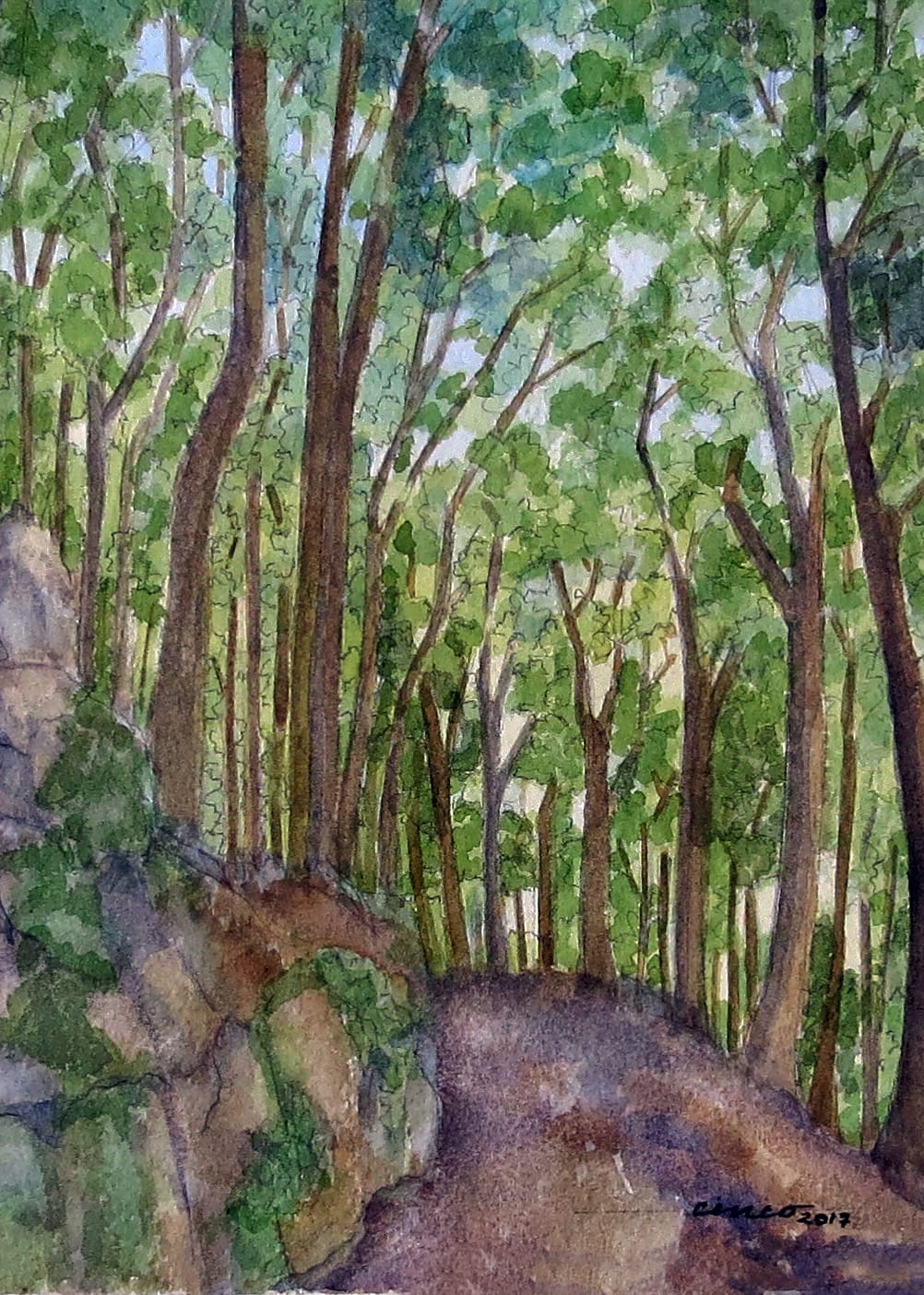 Having attended bird festivals abroad, I have fond memories of going to the 15th Japan Bird Festival at Abiko in Chiba Prefecture. Festival grounds were by the Aquatic Park in Abiko .The Philippines is one of the three foreign delegations invited to this nationwide event together with Hong Kong and India. Proud to be able to introduce Philippine birds to the Japanese and had the great opportunity to give a talk on our national bird, the Philippine Eagle.  Added some 40 lifers in my bird list from Japan including endemics like the Japanese Tit and Cormorant . At the Aquatic Park alone one can get good views of the Eurasian Coot, Black-naped Grebe, Haw Finch, Tundra and Hooper Swans.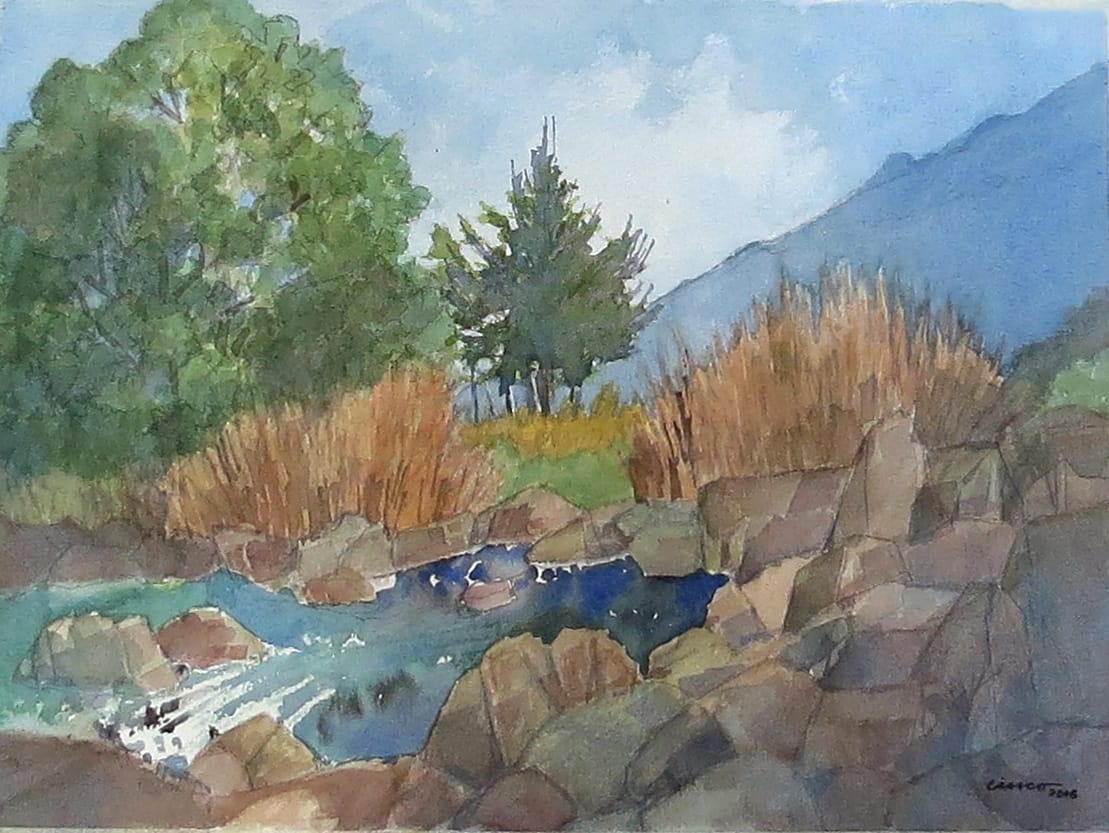 In November 2016, I had the good fortune  to experience the 7th Asian Bird Festival in Jingshan, Hubei province, China. Festival ceremonies in Jingshan were similar to spectacular Olympic openings with the Philippine delegation waving the flag during the parade! Really unforgettable! For the post festival birding trip we were brought to Mandarin Duck Lake located in famous Three Gorges Dam of Hubei, a repository of the Yangtze river, best place to view the Mandarin Ducks in the wild. It left an impressionable mark in my mind that I had to do an immediate composition upon arriving home from China.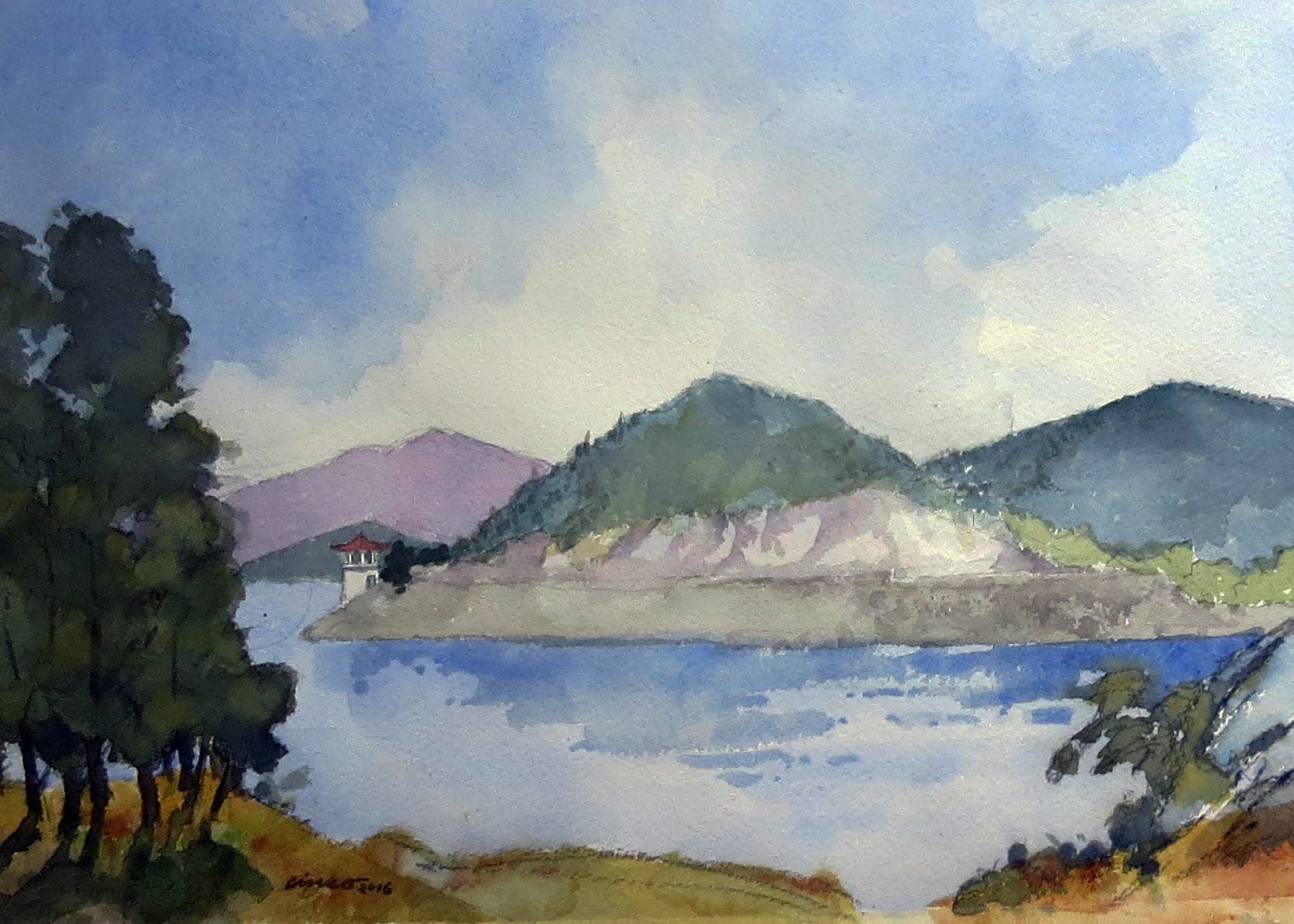 There are still a lot of birding locations in my bucket list.   Aside from my binoculars, spotting scope and other birding equipment, my camera remains to be a priority in my packing list.  Each of my photo reference for a landscape painting has a story to tell,  evoking the mood, the atmosphere and the best experiences spent in the company of friends.  Recently, I was challenged by fellow birder friends Willem van de Ven and Nikdye Realubit to do a watercolour piece as part of their wedding souvenir.   I willingly accepted the challenge to paint Dicatian Lake in Divilacan, Isabela where they first met before becoming  Mr. and Mrs. Van de Ven. Who could not resist interpreting  this setting for their  love story? Landscapes are my own tributes to nature. A fond relationship best expressed in watercolour armed with my brushes and paintbox.  Now, I have to get back to my photo files for the next landscape composition.