The Joy of Illustrating Birds
by Cristina Cinco
My discovery of bird illustrations came much later in my life as an artist. Yes, I have often attempted but the results were not to my personal satisfaction.   I only discovered the technique of drawing birds after I participated in the 15th Japan Bird Festival in November 2015 at Abiko City, Chiba Prefecture, Japan .  Mr. Takashi Taniguchi, one of Japan's foremost bird illustrators gave an hour-long lecture, and I got really fascinated.  From then on, there was no turning back. I was hooked!
My very first bird drawing using Taniguchi Sensei's "egg-shaped" method of illustration was a Barn Swallow.  I was so proud that I was able to execute the illustration that I had to record this moment for posterity.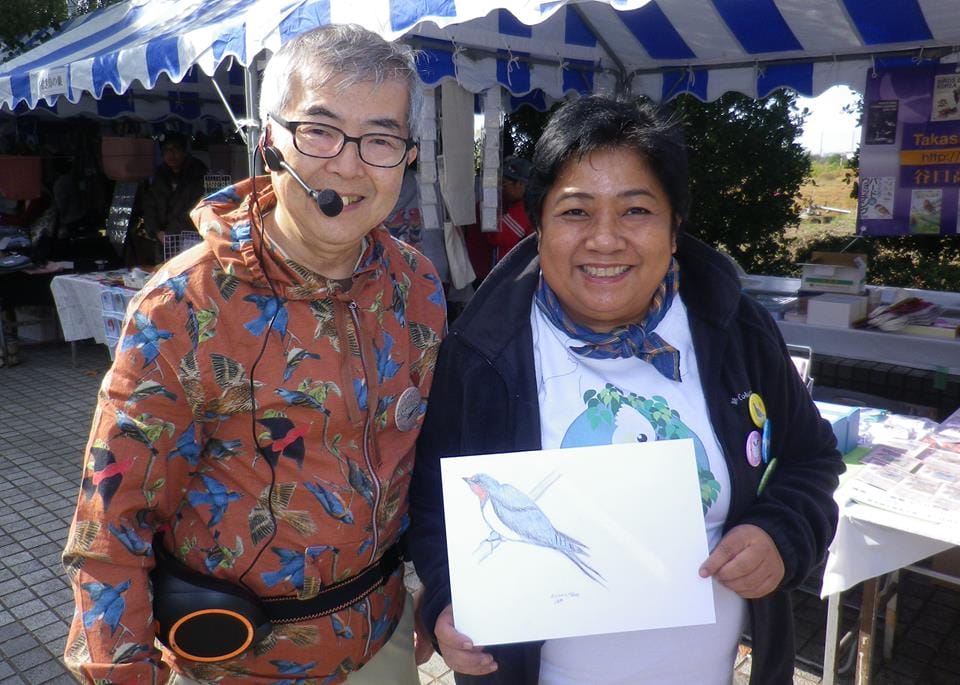 During the 10th Philippine Bird Festival, Taniguchi Sensei was part of the delegation from Japan. He obliged and gave several sessions in bird drawing for the students.  He featured the Green Raquet-tail, a Philippine endemic which became the theme bird for the festival emphasizing the urgent message for its conservation.
Prior to learning the drawing techniques from Taniguchi Sensei, I already did the portrait of "Mindanao," one of the rehabilitated Philippine Eagles based on the photograph I took of it at the Philippine Eagle Center in Davao City. My second piece was a Grey Heron based on photo taken by Grace Cambaliza after a trip to Candaba.  Basically for both works, I used pen and ink as my media.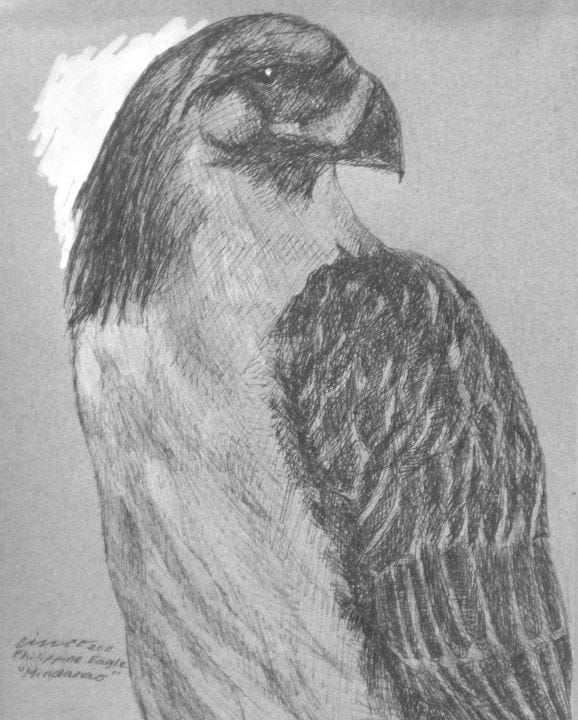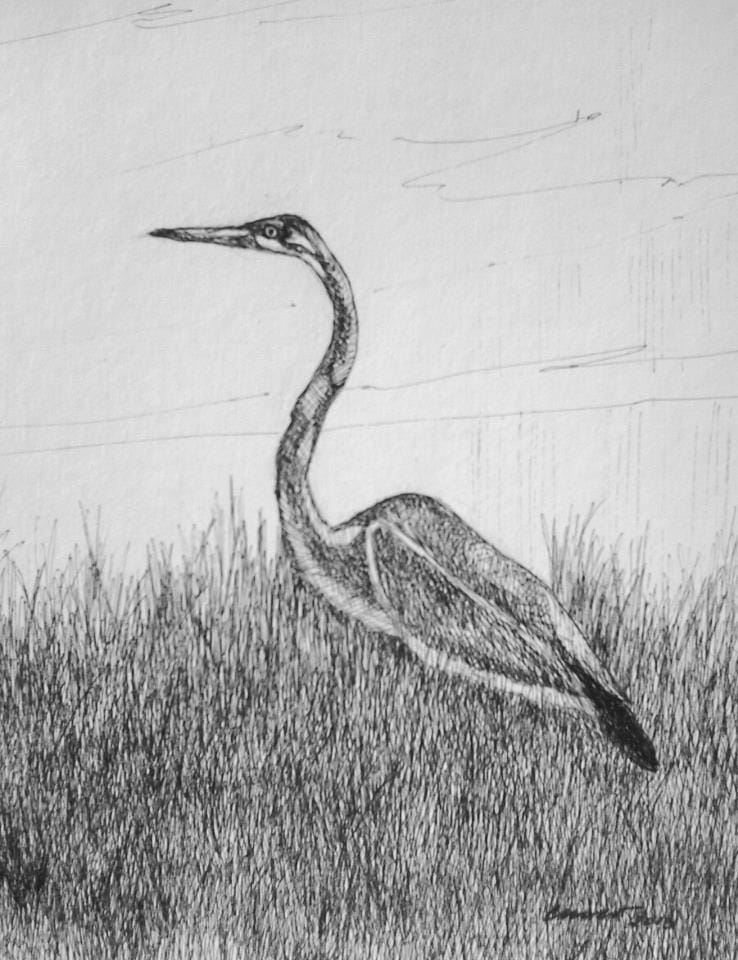 After coming back from Japan in 2015, I began to try my hand in drawing and coloring Philippine birds from my life list.  I found fulfillment in this new artistic pursuit.  These are some of my finished works.  Kokuyo paper is still my choice as ground, using mix media of watercolour, aquarelle colored pencils, and Uni Pin Pens for doing my illustrations.
During the latter part of 2016, I had the opportunity to return to Japan for the 16th Japan Bird Festival.  In appreciation of the friendship and learning how to draw from Taneguchi Sensei, I have gifted him with a Luzon Hornbill illustration.  Likewise, as a token of gratitude, I presented to Mr. Haruhiko Asuka an illustration of our national bird, the Philippine Eagle, a bird he proudly speaks of since he personally saw this national emblem during his visit to Mt. Kitanglad.
In November 2016, I had the honor of executing three watercolour portraits of the Walden's Hornbill.  These paintings were presented to the Governors of Negros Occidental and Oriental, together with the Mayor of Bacolod City for the 11th Philippine Bird Festival as tokens of appreciation for being the regional hosts of this event.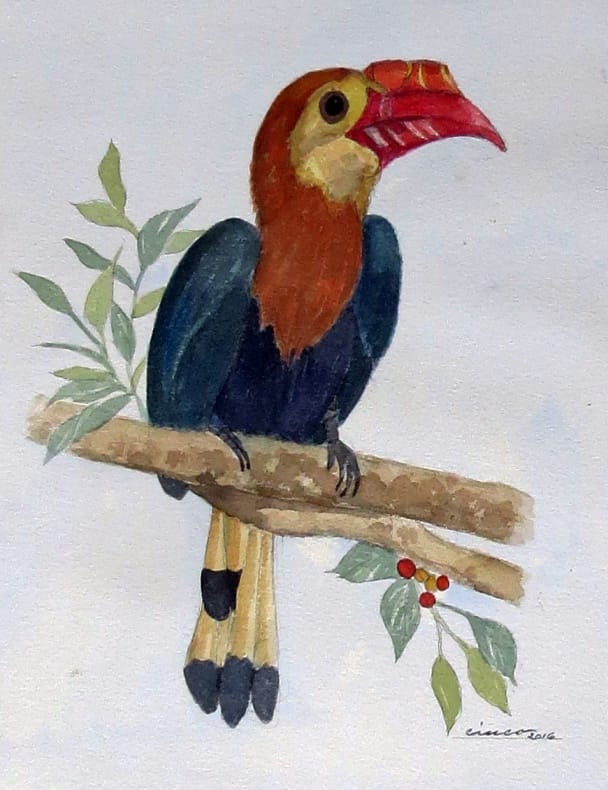 As an artist, part of my discipline is to try to draw and paint almost everyday.  Though I learned to draw birds only quite recently, I derive enormous satisfaction upon finishing a successful illustration. The greatest challenge I face now is if I will be able to draw our country's more than 600 avian species. Yes, only time can tell.