Text by Daisy and Davis Hurt
Photos by Ruth P. and Cathy Mendoza
---
On 22-23 November 2018 a team of five WBCP Members conducted a bird survey in the vicinity of San Roque Dam and Reservior.  WBCP was requested to conduct this survey, the fifth in a series of surveys since 2008, by the San Roque Power Corporation, owner of the property.
The leader of the team was Cathy Mendoza and the other participants were Ruth P., Chye Foong Yong, Daisy Hurt, and Davis Hurt.  The weather during the bird survey period was dry and mostly sunny.  Winds were light with high temperatures of 31C and low temperatures of 24C.
The team visited (1) the top of San Roque dam itself, from which the nearer portion of the reservoir was visible, (2) the portion of the Agno River carrying water outflow from the dam (called the 'tailrace'), (3) the nearly dry portion of the Agno River upstream from the tailrace, immediately below the dam spillways, (4) several roads in the hills above the dam and river and (5) the landscaped trees and lawns around the San Roque Power Corporation guest houses.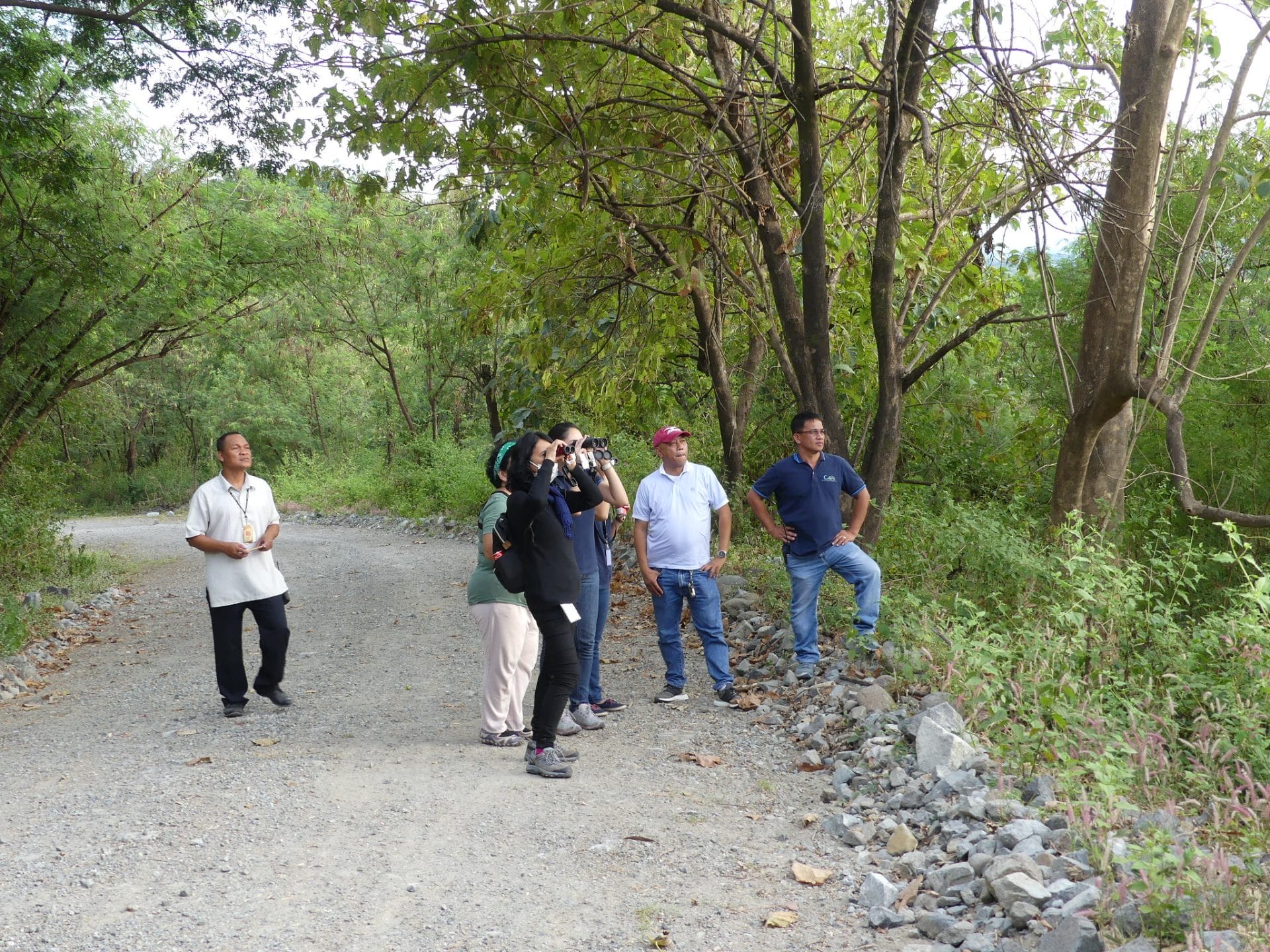 The area around the dam was quite dry from lack of recent rain.  The hills near the dam and above the Agno River are covered with scrubby second-growth forest and grassy areas.  There was no old-growth forest in the survey area.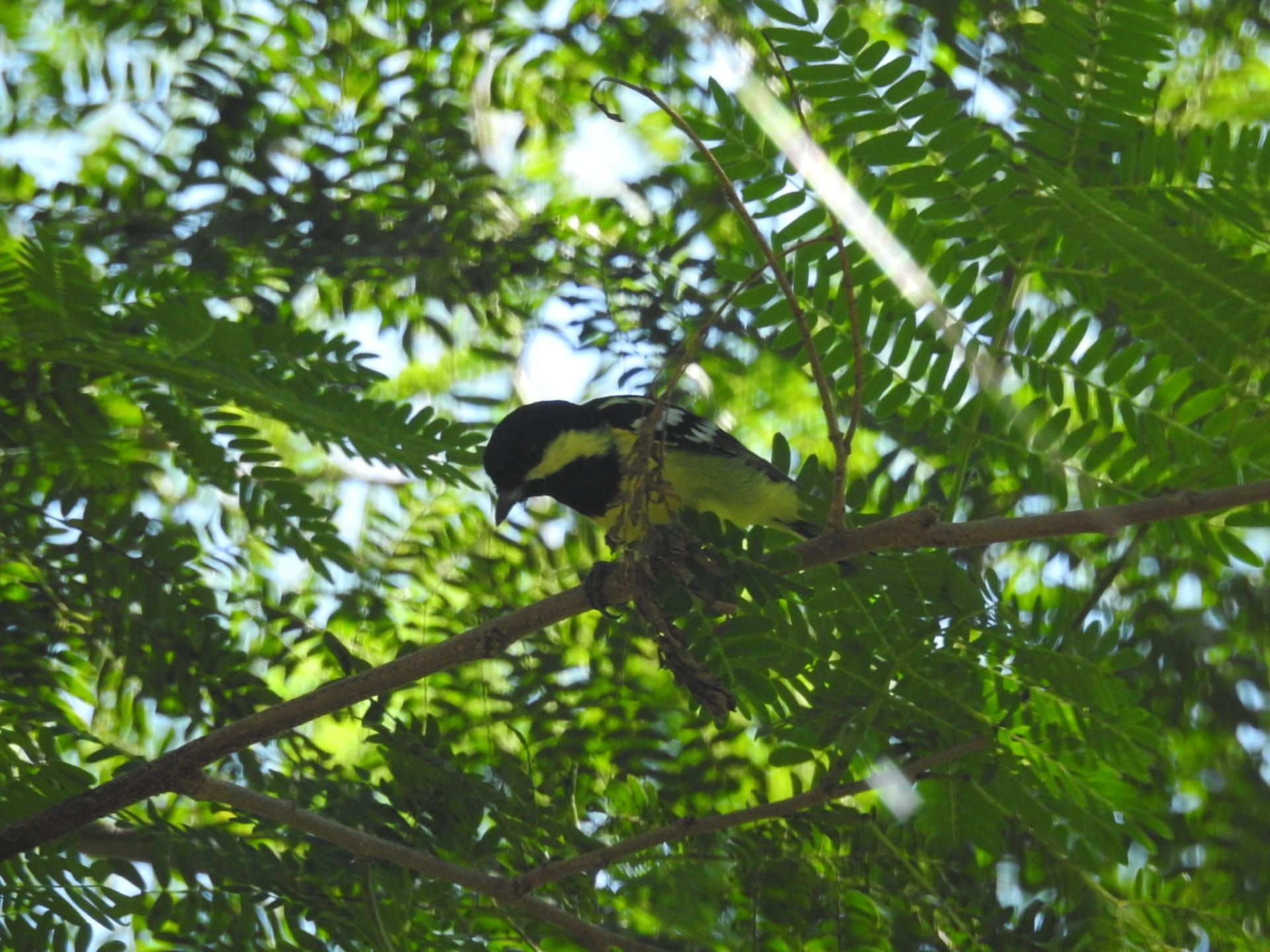 In the two half-days of the survey, the team recorded a total of 50 species of birds.  Open-country species were particularly abundant, such as Blue-tailed Bee-eater (Merops philippinus), White-breasted Woodswallow (Artamus leucoryn), Black-naped Oriole (Oriolus chinensus), Pied Bushchat (Saxicola caprata), and Paddyfield Pipit (Anthus rufulus).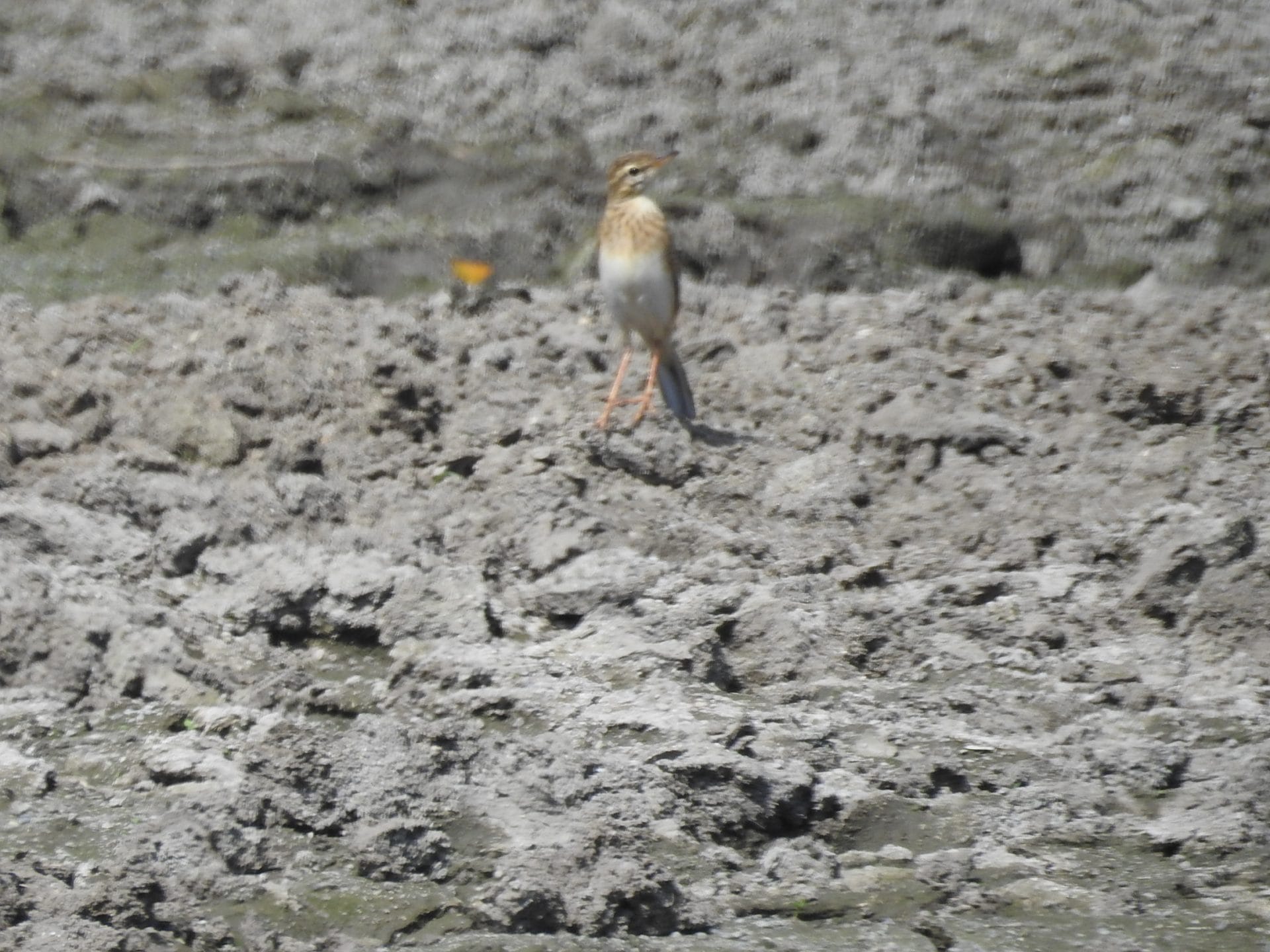 Four species were recorded that have not been observed in previous surveys of the site:  King Quail (Excalfactoria chinensis, a.k.a. Asian Blue Quail, Synoicus chinensus), (Northern) Philippine Hawk Eagle (Niceatus philippinensus), Grey-streaked Flycatcher (Muscicapa griseisticta), and Java Sparrow (Lonchura orizyvora).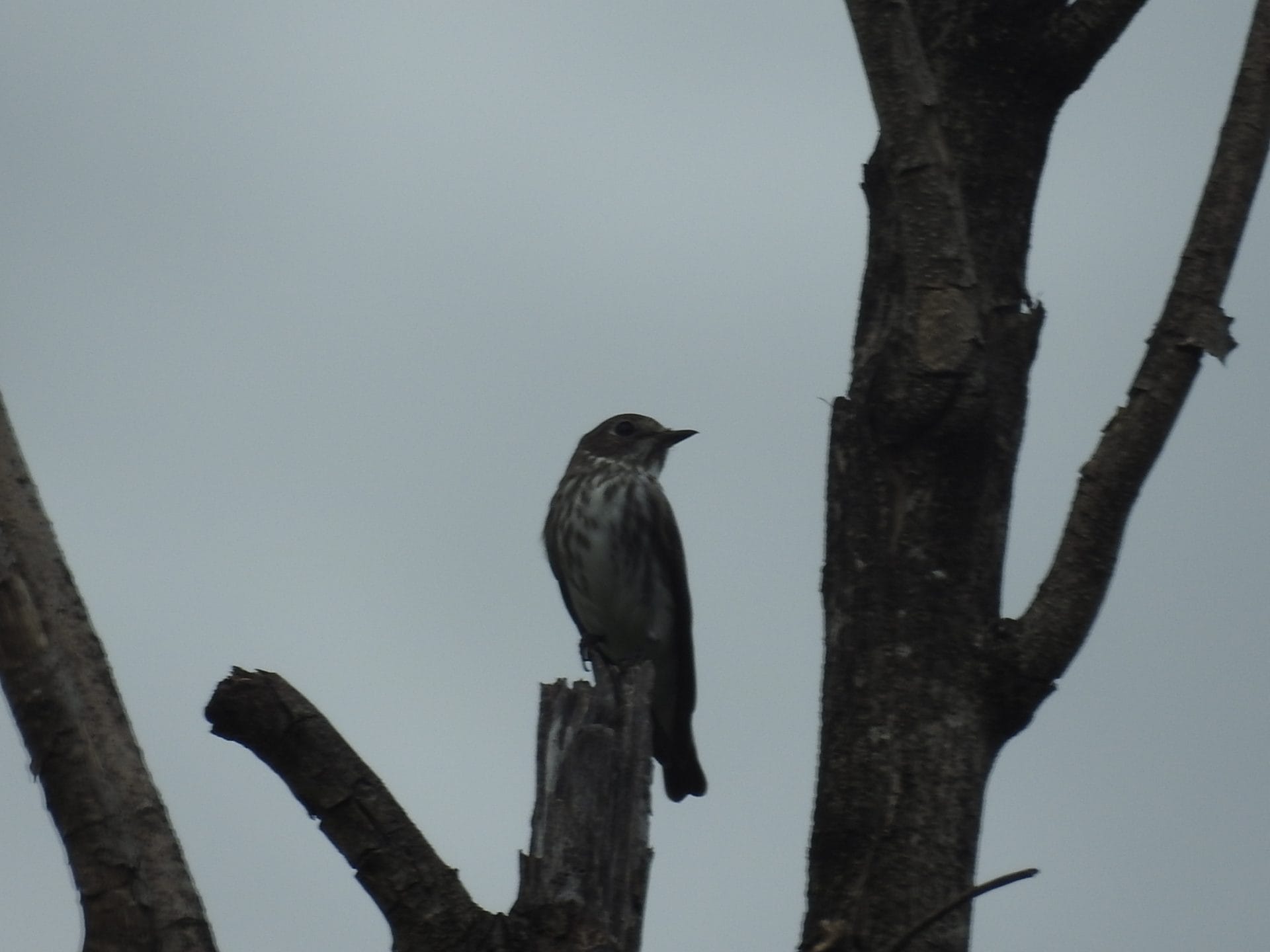 On the reservior were approximately 1,000 Philippine Ducks (Anas luzonica), a speciality of the site, mixed with a small number of Tufted Ducks (Aythya fuligula).  Previous surveys have seen as many as 2,000 Philippine Ducks in this location.   The team also enjoyed very good views of Scale-feathered Malkoha (Lepidogrammus cumingi) and White-throated Kingfisher (Halcyon gularis).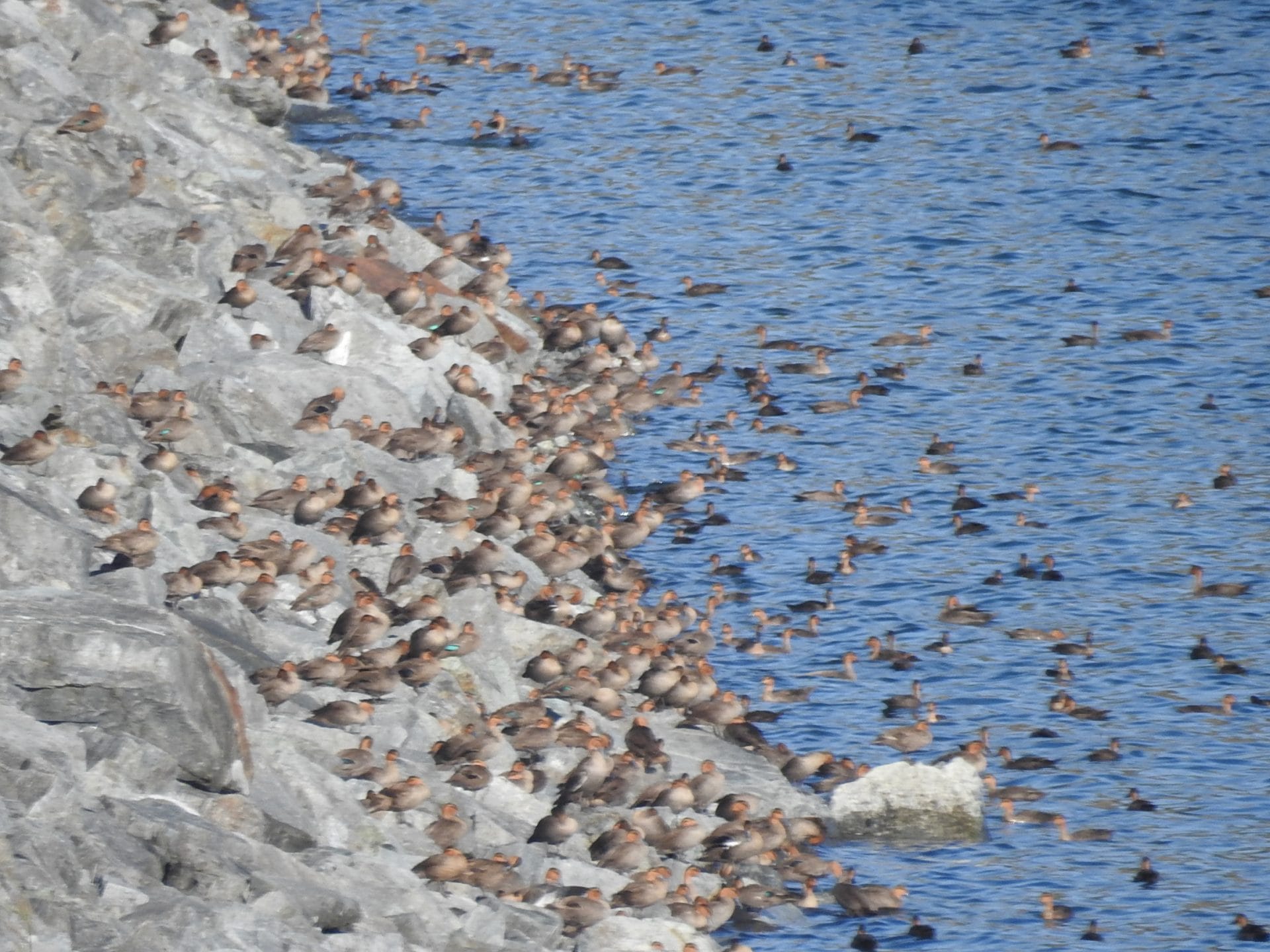 The WBCP would like to express its appreciation for the hospitality and excellent logistical support of the San Roque Power Corporation, with particular thanks to Ms. Tamcyn Ubaldo of the Corporate Affairs Group, who assisted the team in many ways.