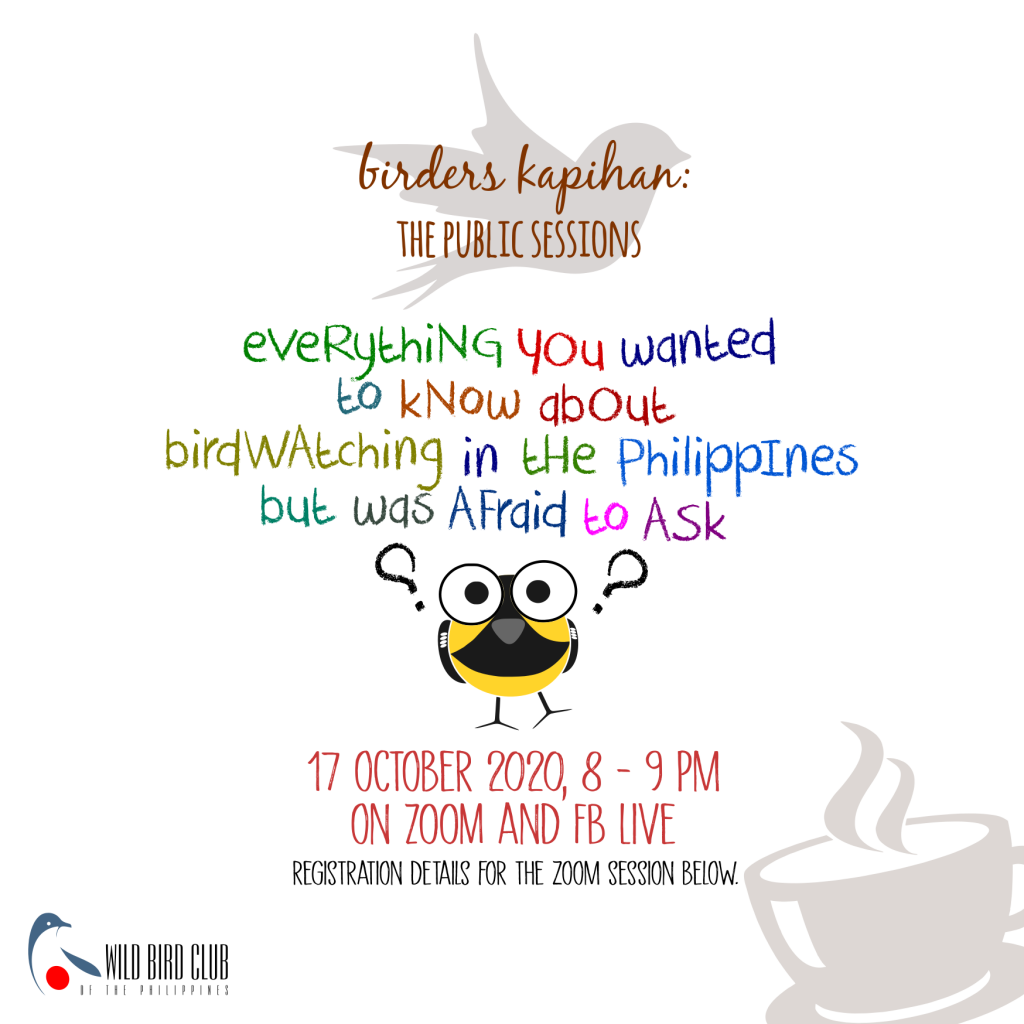 Join us for the next Birders Kapihan: Public Sessions! We'll be having a question and answer session entitled, Everything you Wanted to Know about Birdwatching in the Philippines but was Afraid to Ask.
This session will be on October 17, 2020 from 8PM-9PM. Attendees will be able to hang out with our members while we answer questions from the 13th Philippine Bird-tual Festival, the previous session, Basics of Birdwatching in the Backyard, and other questions posted on our social media pages.
There will be only 60 slots open for the general public to join the Zoom session for free. Please register for Zoom here:
http://bit.ly/birderskapihanpublic
But, don't fret! We will also be streaming this on Facebook Live here on the Wild Bird Club of the Philippines page.
Reminders:
– One registration per person only.
– Registration does not mean you're already included in the Zoom session. Please wait for the confirmation email containing the Zoom link.
– The Q&A may also be conducted in Filipino.
For more information, you may email us at info@birdwatch.ph or visit/like/follow our social media pages:
FB: BirdwatchPhilippines
FB Community: Birdwatch Philippines Community
IG: wildbirdclubofthephilippines