Birdwatchers are a diverse group of individuals who share a common interest in wild birds. Many of them love to explore and travel, too!
My spark bird
Cheta: Palawan Hornbill
Des: Olive-backed Sunbird
Jas: Luzon Hornbill
Diuvs: Collared kingfisher
The year I started
Cheta: 2018
Des: 2010
Jas: 2007
Diuvs: 2007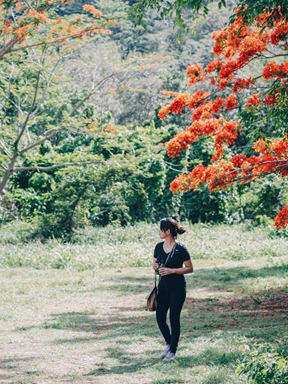 What prompted you to keep birding?
Cheta: I always loved nature (particularly reptiles). I love walking around lush forests and seeing all things alive. Even before birding, I already had a list of birds I want to see in the wild (RHB, PE, any bleeding heart). I initially tried birding to help supplement my hiking, but now I hike to bird and my target list has only grown exponentially.
Des: My love for nature
Jas: Love for birds and nature
Diuvs: It's exciting! And my love for nature.
I consider myself as a
Cheta: Nature seeker and a serious birder
Des: Budget traveler and a Tita birder! I'm serious about seeing my target species, but I also need a nap or coffee+cake or somewhere in between
Jas: Budget traveler and a serious birder
Diuvs: Thrill seeker and a serious birder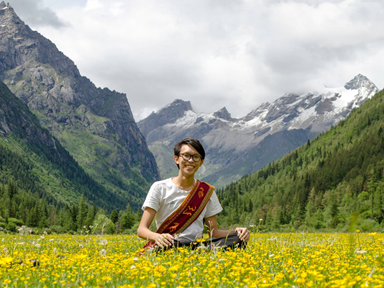 Whenever I travel, I always bring…
Cheta: a blanket, slippers, and powerbank
Des: bins, phone for notes and recording sounds, and camera
Jas: bins, camera, and water bottle
Diuvs: a camera, bins, and cellphone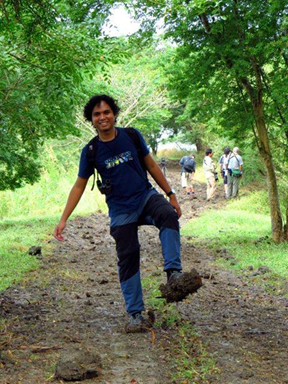 Mindanao birding hotspots I have visited
Cheta: Pasonanca Natural Park (PNP)
Des: Mt. Kitanglad, Bislig lowlands/PICOP, Philippine Eagle Center, Agusan Marsh
Jas: Mt. Kitanglad, Bislig lowlands/PICOP, Lake Holon, PNP, Philippine Eagle Center, Bud Bongao, ZSCMST, Agusan Marsh Wildlife Sanctuary, Camiguin, Lake Sebu, Sitio Siete (South Cotabato), Tinuy-an Falls
Diuvs: Bislig lowlands/PICOP, PNP, Philippine Eagle Center, Tawi-Tawi Islands, Eden Nature Park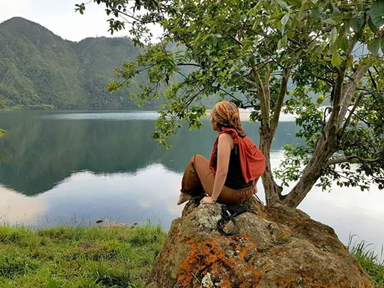 My most memorable birding adventure in Mindanao
Cheta: Really enjoyed seeing the Southern Silvery Kingfisher in PNP. Lost my slippers in that trip, but bought new ones that I bring to every birding trip.
Des: Mt. Kitanglad in 2013. It was a long birding day full of lifers — Bukidnon Woodcock, Cinnamon Ibon, Apo Myna, Black-and-cinnamon Fantail to name a few, but no Philippine Eagle. The group was ready to retire; I was already cooking dinner. And then our guide called us to where he found a Philippine Frogmouth. Soon we were scrambling in the thicket, following no path, only branches hacked by Kuya Carlito, wondering if we might see snakes, too. And then I realized I was on my slippers! Before anxiety gripped me, there in the clearing, illuminated, was the Philippine Frogmouth!
Jas: So many memories to share! But one of the best one was a trip to Lake Holon with fellow birder Ruth Francisco last May 2018. We had the best views of the volcano's endemics—including the Mindanao Lorikeet and T'Boli Sunbird! And the campsite beside the lake is stunning, too.
Diuvs: Tawi-Tawi Islands! Slept with the seabirds roosting island in San Miguel Islands, went around the Turtle Islands, and birded from the west to the east coast of Sibutu Island through the dense forest.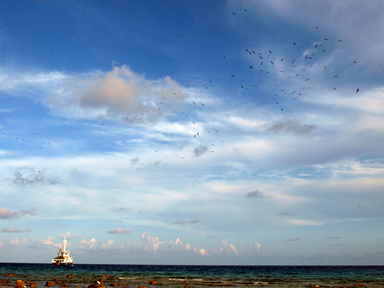 My favorite Mindanao endemic bird species
Cheta: Mindanao Wattled Broadbill, Writhed Hornbill, Mindanao Lorikeet
Des: Wattled Broadbill, Mindanao Hornbill
Jas: Mindanao Lorikeet, Blue-capped Wood Kingfisher, and Camiguin Hawk-Owl
Diuvs: that I have yet to see in the wild—Philippine Eagle, Sulu hornbill, and Apo Myna
My most wanted Mindanao bird or birding site
Cheta: Sen. Ninoy Aquino (SNA) for the birds above!
Des: Celestial Monarch. Maybe on my third time at PICOP I'd finally see this beauty.
Jas: I am dreaming of SNA birding site, and going up Mt. Apo and Mt. Hamiguitan
Diuvs: Mt. Kitanglad (haven't been)
My favorite food in Mindanao
Cheta: Anything with Alavar Sauce
Des: Anything durian-flavored. I have yet to try a delicacy.
Jas: Tiula Itum!
Diuvs: the Sama/Tausug food

Where to next?
Cheta: Next major trip is supposed to be Dumaguete for the Flame-templed and Negros Striped Babblers. Will still always be going to Infanta on the side.
Des: Mindoro, Lake Holon and Pasonanca
Jas: SNA!
Diuvs: Bohol, Negros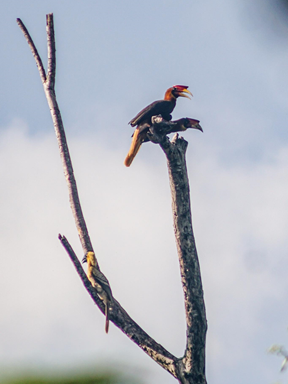 Best travel hack
Cheta: Travel light!
Des: I always travel light so I can easily add impromptu birding trips. I usually book with a hotel that can accommodate an early birding schedule. I give them a good review if they can also prepare meals for a 4AM departure!
Jas: Always bring large plastic bags as emergency waterproofing.
Diuvs: better to check the list of birds prior to birding in an area, travel light, and wear tsinelas in airports 😉