By Janina Castro
Janina has been backyard birding since high school, but got neck deep in birding after joining Nature Walks with Ateneo Wild. Her backyard is in lower Antipolo, right outside of Valley Golf.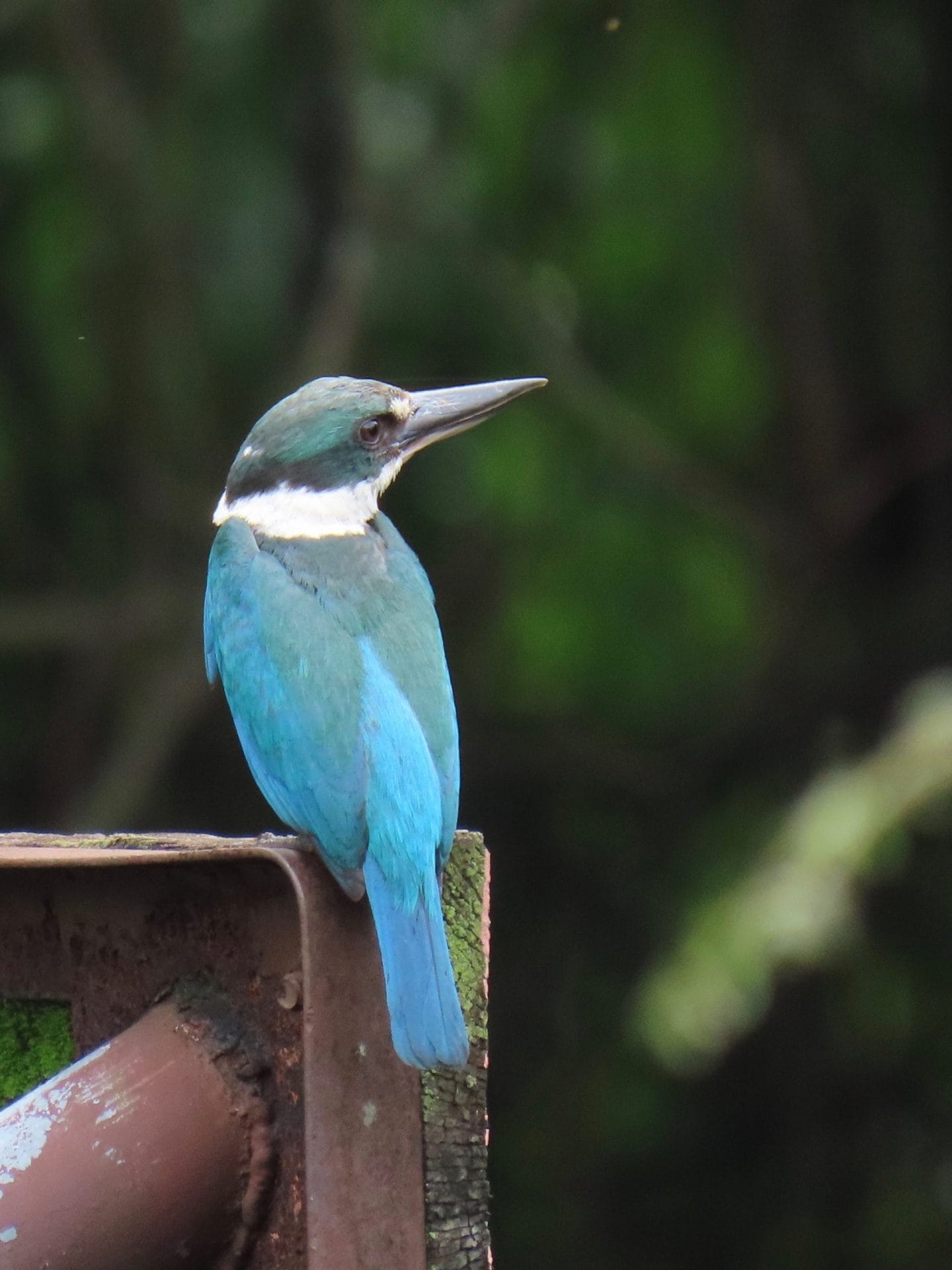 This Collared Kingfisher is my work from home buddy. I spot them from my window whenever I take a break to rest my eyes. Sometimes, I see this one fighting with Black-naped Orioles or other White-throated Kingfishers.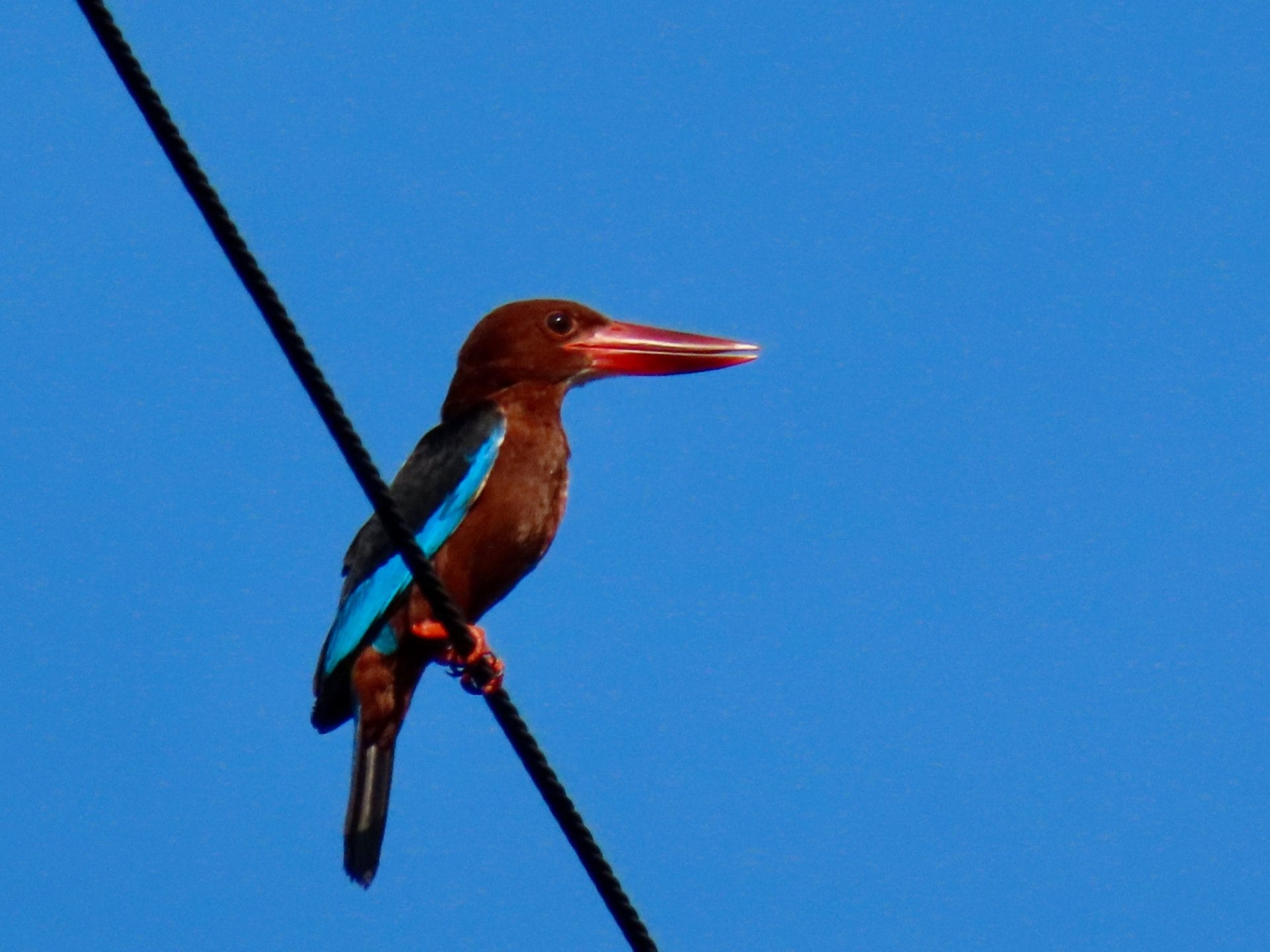 One morning, I gave myself 30 minutes to take photos of something interesting. 28 minutes later, I didn't have any good shots and I saw this Brown-breasted Kingfisher sitting on power lines down the road.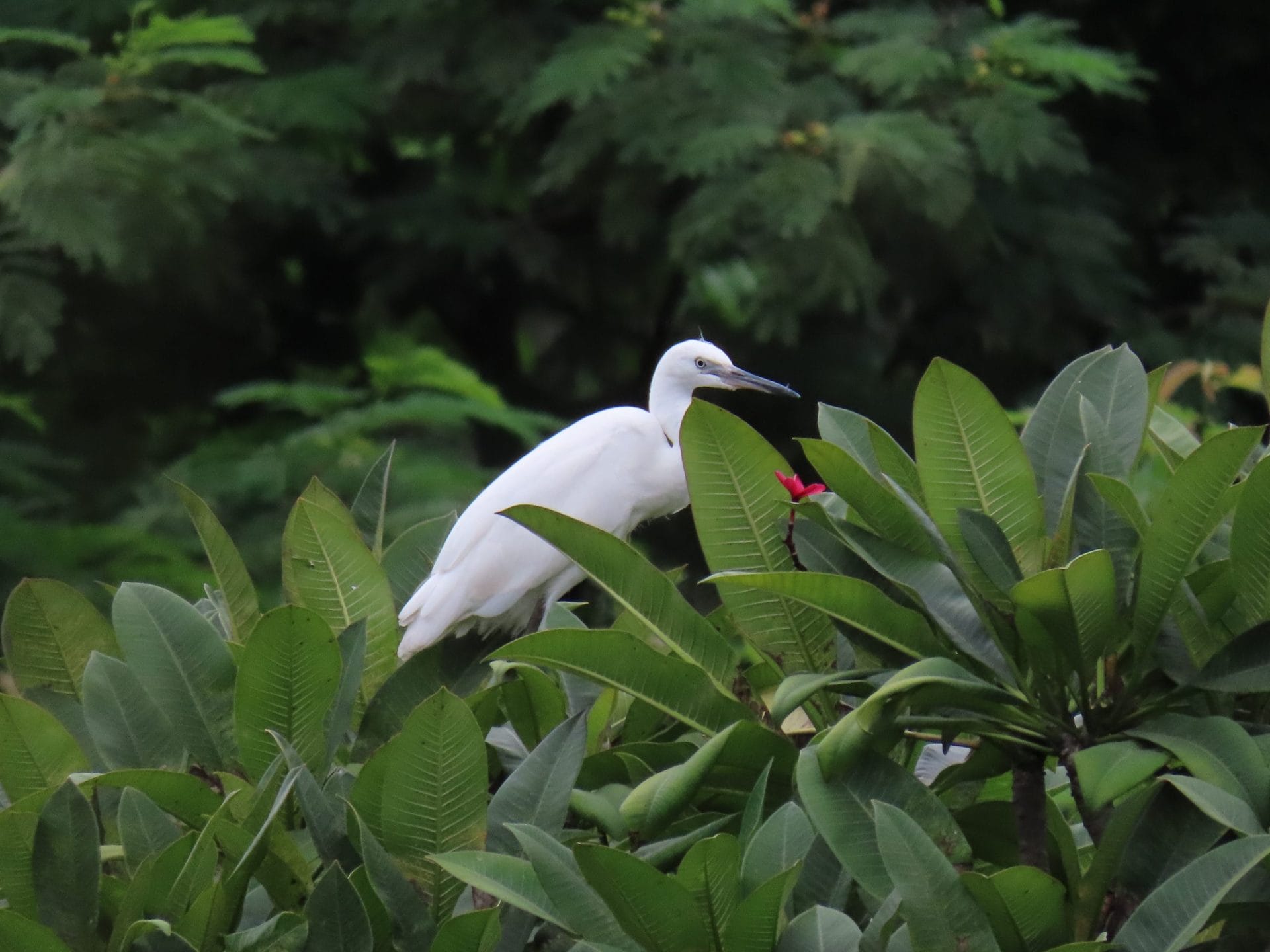 I was looking out for my Collared Kingfisher buddy when I saw a Little Egret grooming and stretching on my neighbor's Calachuchi tree. This one had such a good time scratching and preening. So satisfying to watch!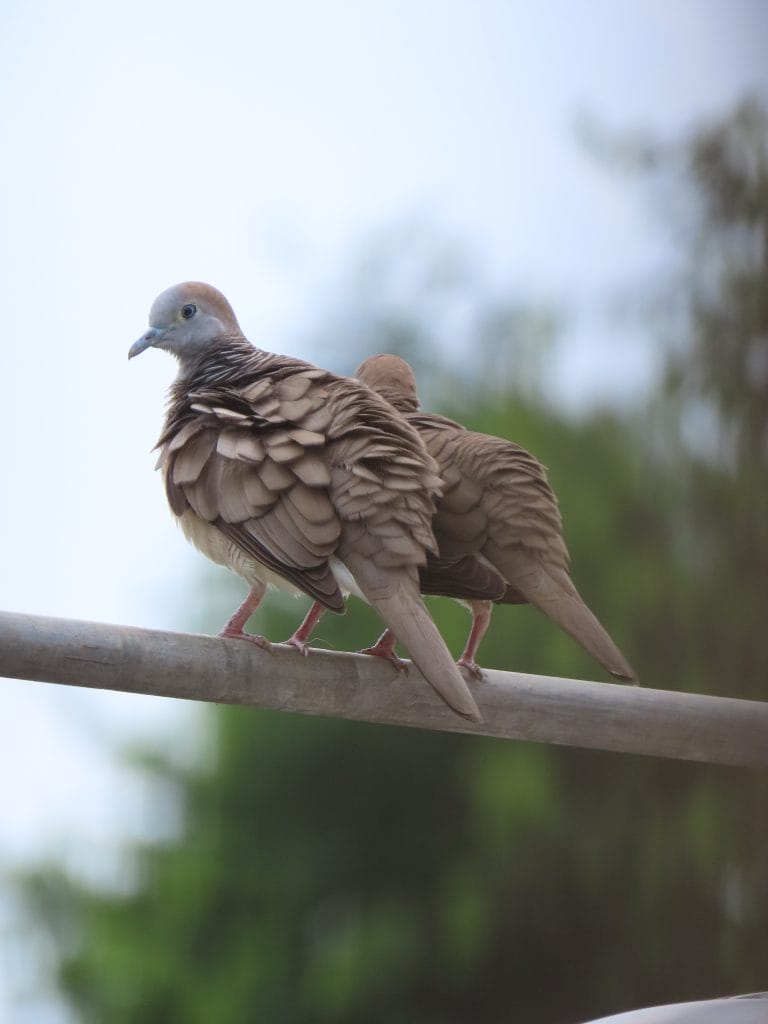 When watching my backyard on cool rainy days, I end up seeing a lot of borbs (orb-shaped birds haha!). This pair usually drops by to drink water pooled at the top of our water tank, but they decided to hang out for a chat instead of flying off early.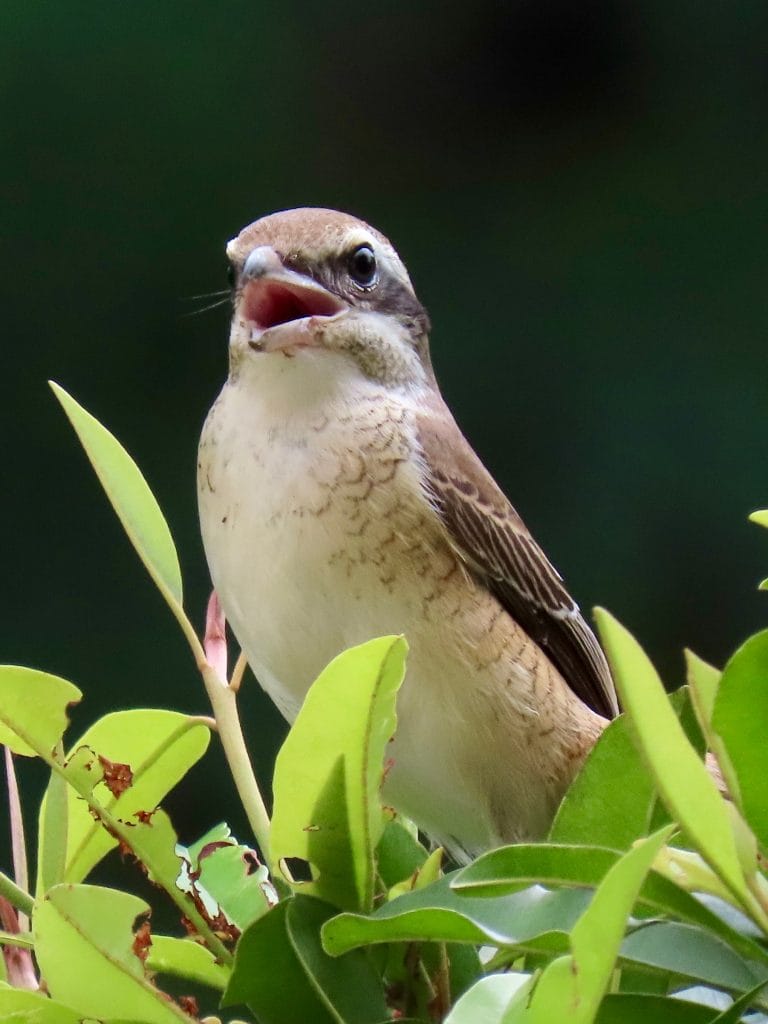 When I first got my camera, I was so excited to finally take photos of our visiting Brown Shrike. It took a couple of weeks for it to make its way into our backyard because it had to squabble with our Pied Fantails and Yellow-vented Bulbuls. Was lucky enough to take this shot before it was shooed off again.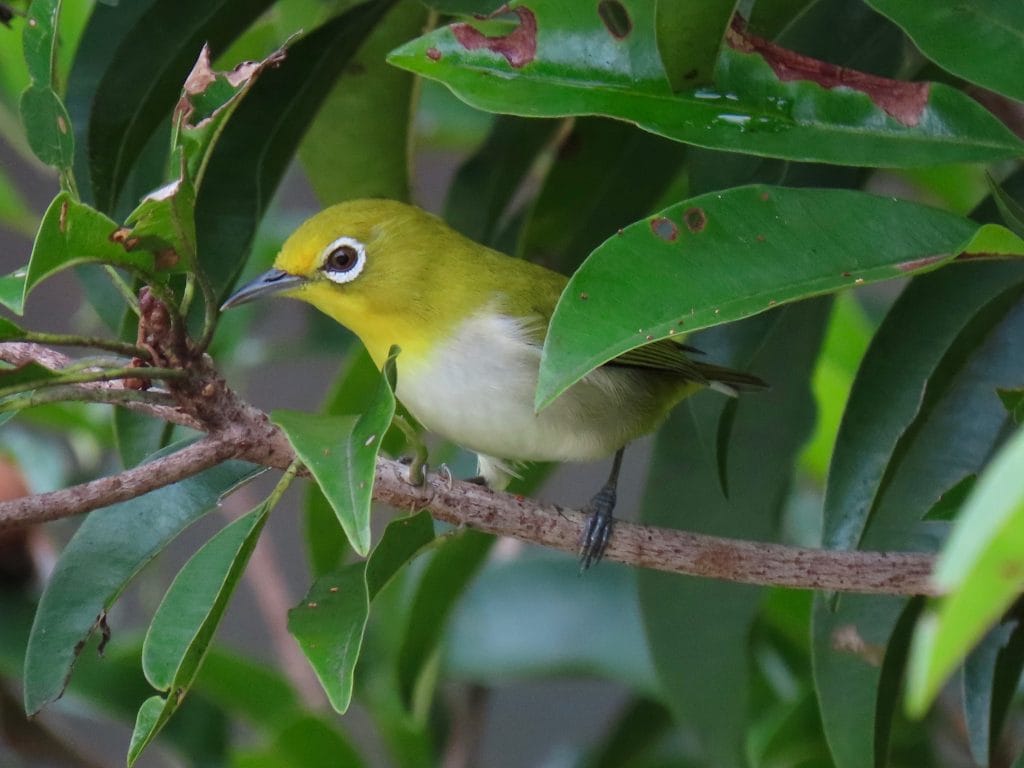 There's an Alim tree across the road from our house and clouds of Lowland White-eyes would drop by to eat the fruits. They would usually fly by my window on their way to and from the Alim tree, but, this time, a few decided to land on our backyard Chico tree. Not sure if they were tasting the fruits or the flowers, but they hung out for quite a while.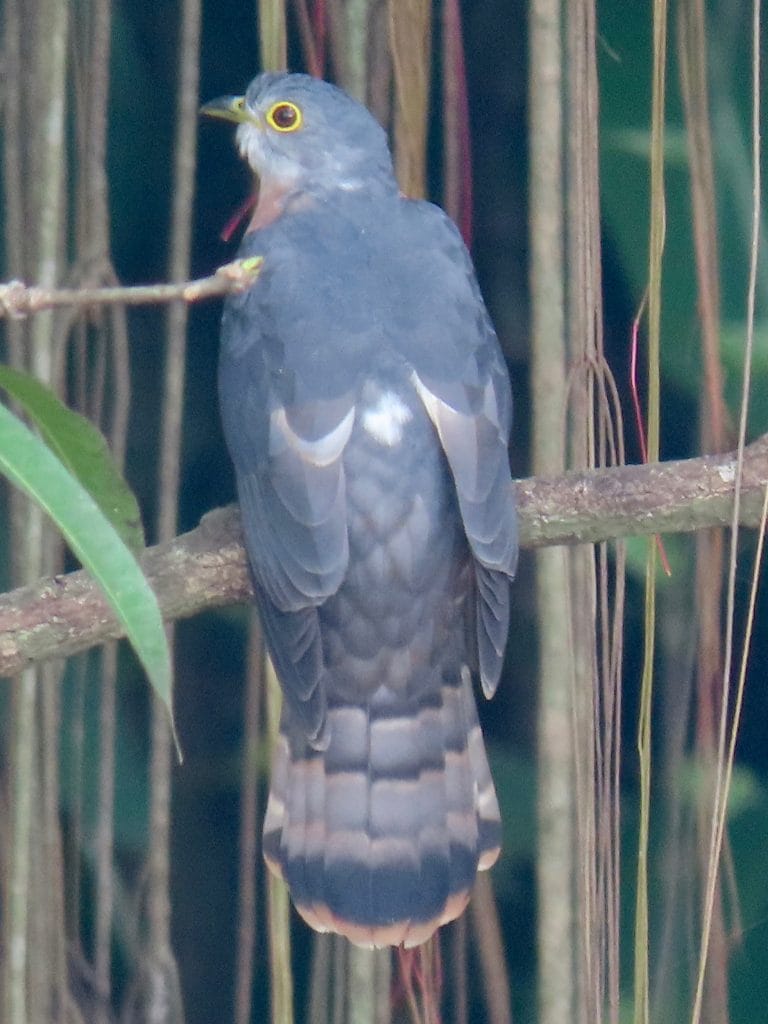 Was looking out for a Spotted Dove when I saw something blueish land on an exposed branch of my neighbor's mango tree. I couldn't believe it was a Philippine Hawk-Cuckoo! The encounter only lasted a couple of minutes but it really felt much longer than that.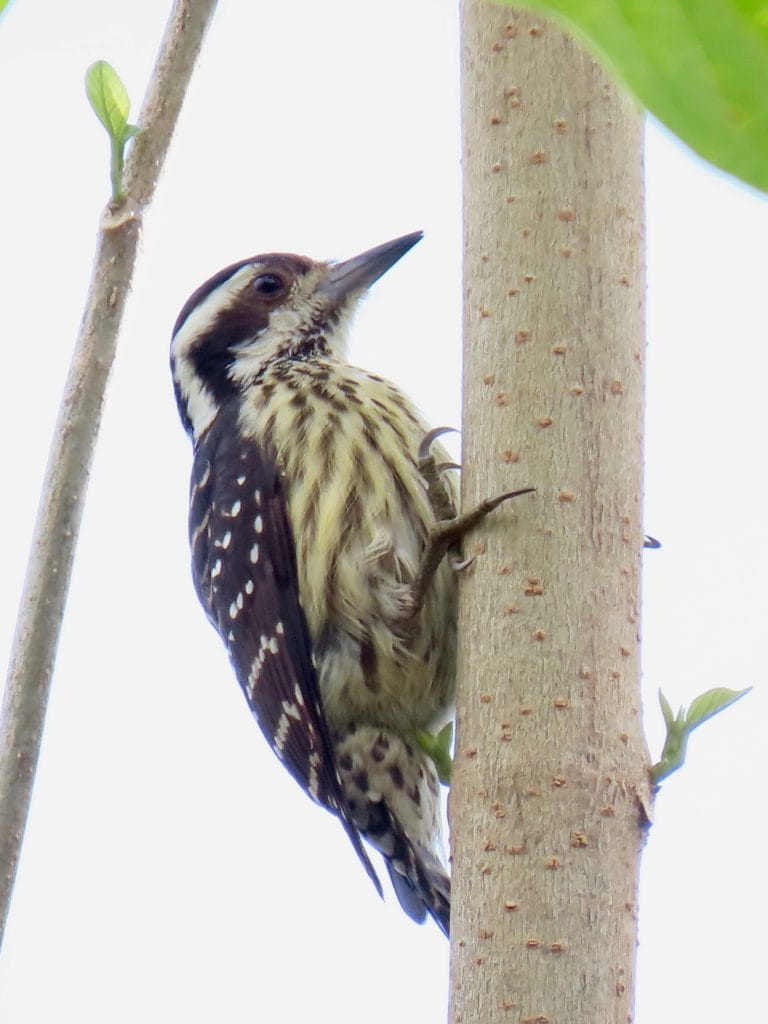 From anywhere inside our house, you can hear the trill of the Philippine Pygmy Woodpecker. This one was staring into space for a while. I wonder what it was looking at on this branch.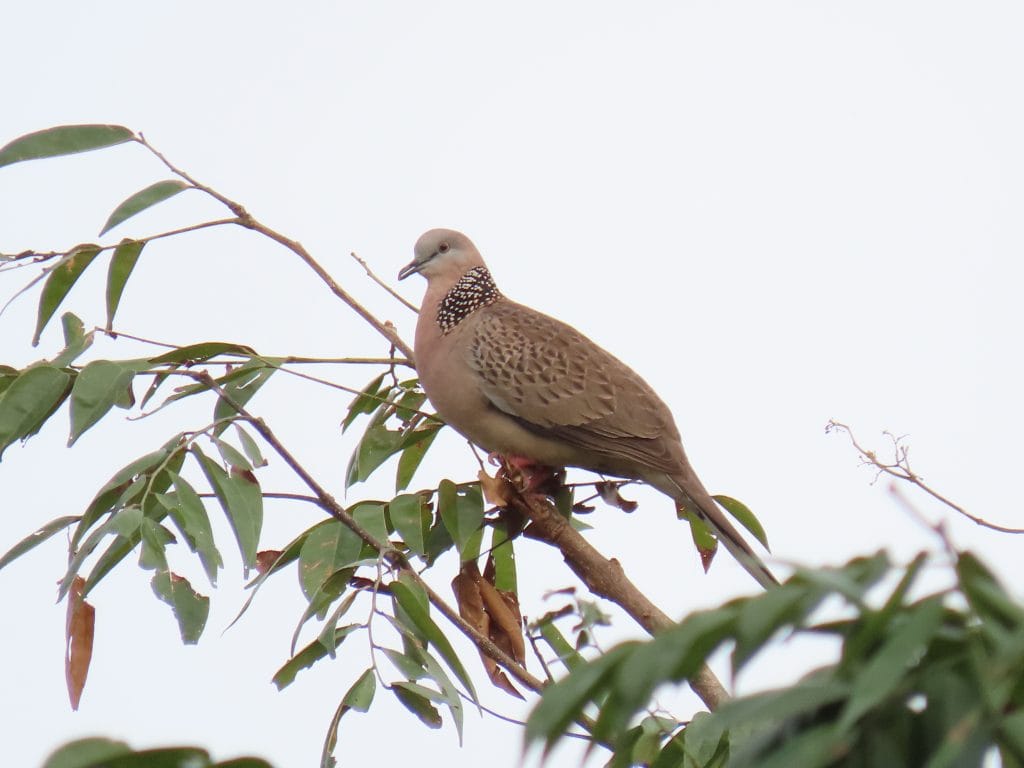 Spotted this Spotted Dove after months of hearing it calling around our house. During the lockdown, I had the chance to learn the calls of backyard birds that I haven't seen before. I had to squeeze my camera between the bars of our windows just to get this shot.