By Michele T. Logarta
Originally published in The Philippine STAR Opinion section on September 10, 2022
Last Sunday, I laid eyes on a Mangkono tree for the first time. Or, rather, it is more likely that I had seen it before but didn't know exactly what I was looking at.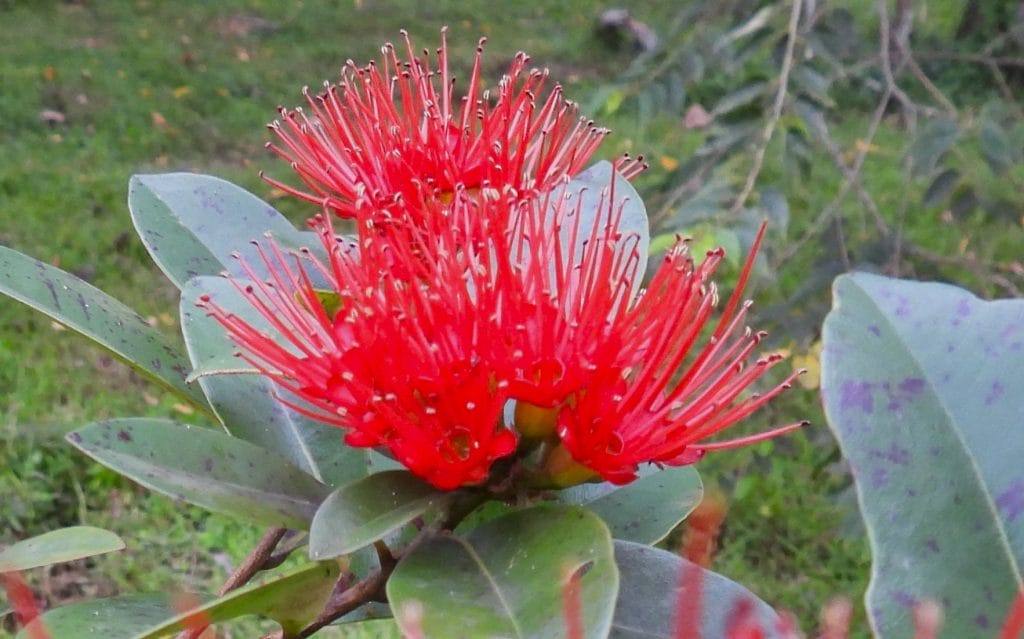 For all of 2022, it was just a picture on my planner heralding the month of August.
Except for its bright red flowers, I would have just passed it by.
My planner, which depicts Philippine forest blooms beautifully drawn by artist Cynthia Arre, tells me that this tree is known as Philippine Ironwood "for its very hard luxurious timber that can be burnished to look almost like metal."
That magical quality of the Mangkono is its curse. It is plundered in the wild; its wood harvested and used for anything that needs its Herculean strength.
The Mangkono is endemic to the Philippines, meaning it is found only here.
The Mangkono was one of the trees I saw during our nature walk with Leni Sutcliffe in the beautiful and sylvan parks of Ayala Westgrove Heights in Silang, Cavite, where she has lived with husband Peter since 2004.
Fellow Wild Bird Club of the Philippines (WBCP) members Helen Ong, nephew Caleb Ong and I had answered the call of Mike Lu, WBCP president, to join him for the walk with Sutcliffe. He had also brought Malabulak, Kalamansanay and Manggachapui seedlings to be planted there.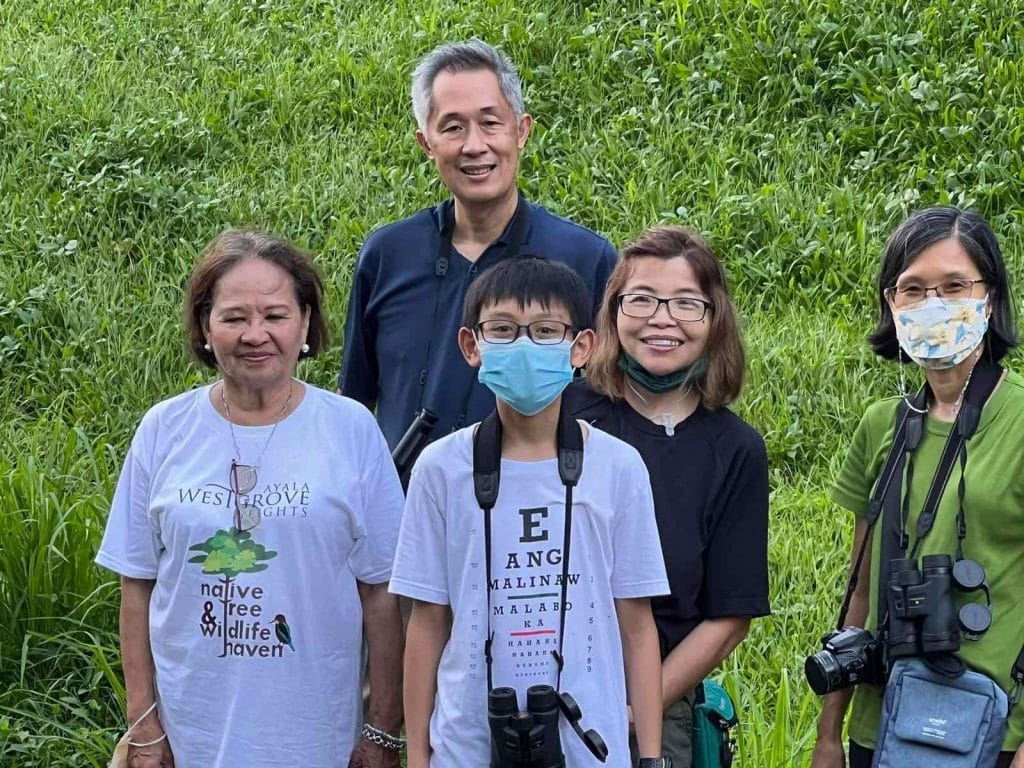 Sutcliffe is a birder too and has been a member of the WBCP since its early years. There are more than 80 bird species in Westgrove, she told us.
Sutcliffe heads the environmental committee of Ayala Westgrove Heights and runs its planting program, at one point single-handedly even. She's authored two guidebooks, with a third in the making, on the trees of Westgrove, which calls itself a Native Tree and Wildlife Haven.
Co-author of Volume II Ronald Achacoso is a renowned artist, landscaper and specialist on native trees and ornamental plants.
Says Achacoso in the book: "To plant a tree is a life affirming gesture, an act of hope and optimism for the future. It keeps one grounded while generating a broader perspective. The Philippine archipelago has one of the richest assemblages of plant species in the world but also one of the most rapid rates of destruction and degradation of its natural habitats. The irony is that the vast majority of its people do not even know what treasures they possess or stand to lose."
To date, Sutcliffe and her team have planted about 250 native species and 4,000 trees.
The native tree advocacy is well supported and funded by the community.
On Camachile street where we started our walk, Sutcliffe showed us a patch of flowers. This, she said, was one of the planned butterfly gardens in the village. She added that they were also starting to plant fern gardens.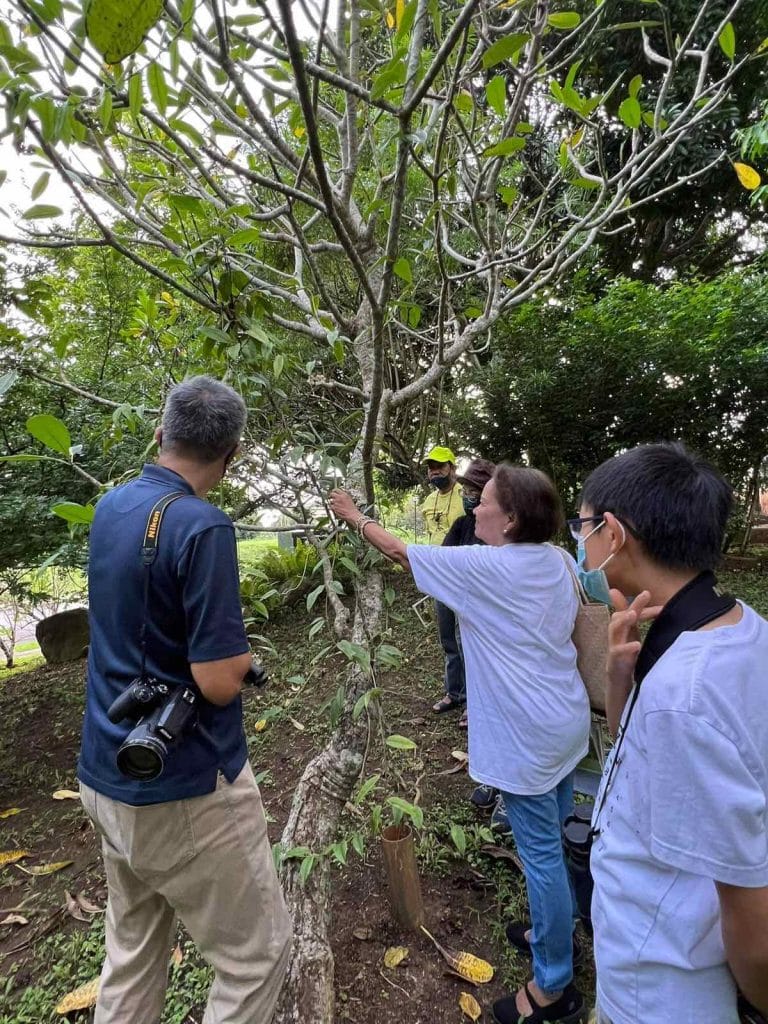 That afternoon, the endemic Katmon, I learned, is not just one kind.
I encountered three – the broad leafed Katmon-Bayani, the Katmon-Sibuyan and the aptly named Katmon-Kalabau, which is the supersized version of its siblings. While we were puzzled about the one called Bayani, we learned that the Katmon-Sibuyan, whose scientific name is Dillenia sibuyanensis, takes its name from Sibuyan Island, in Romblon, where it was first found.
Sutcliffe said that if one got lost in the forest, one would not starve. There are so many fruits and, yes, flowers, that are edible. But, one has to know which ones are safe to eat, she emphasized.
For instance, one should not eat the fruit of the Baraibai that grows near the Katmon. It is, said Sutcliffe, also known as the Suicide Tree.
We wended our way around the lotus ponds of Central Park and trod the paths of Orchard Park in the village.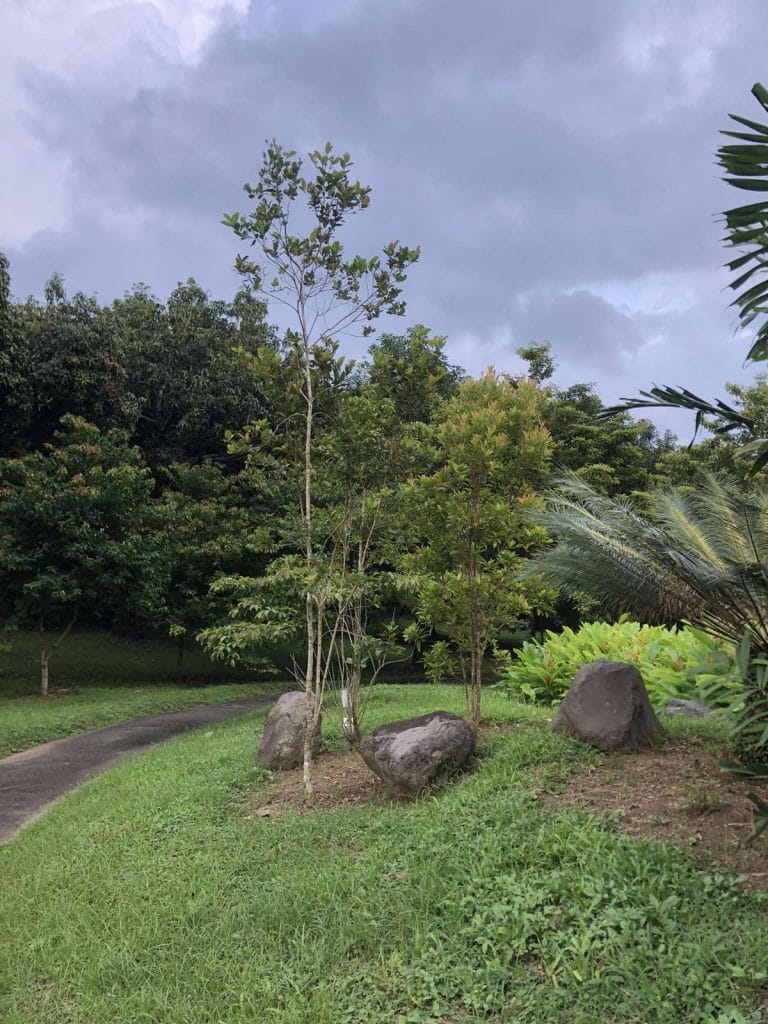 There we saw the endemic Malabayabas tree, which we learned is second to the Mangkono in hardness.
The Pitogo, also endemic, with palm-like leaves, we were told, is fast disappearing.
We stopped and crouched to look at a flowering Hoya vine strung around a tree. The flowers were velvety to the touch, with faces shyly downturned, facing the ground.
The trees have such interesting names like the small tree called Patalsik Pula. We all rubbed our fingers on the Balat Buwaya to see if it was scaly and rough to merit the name. It was not.
Then, there is the Balai Lamok. With that name, we didn't think we wanted to be anywhere near it. The Balai Lamok, according to Alay, the book on the native trees in the Victor O. Ramos Arboretum in Pangasinan, is comparable to Japan's sakura and its wood used to make drums.
We should plant native trees, Sutcliffe said, because they need protection.
"Many of them have been declared by the International Union for Conservation of Nature and by DENR as endangered, vulnerable or threatened in the wild. Having evolved and adapted to the Philippine situation over millions of years, they have developed a deep interconnectedness among themselves and with all living things. Destroy them and you destroy the very fabric that holds our ecology together and ultimately we destroy planet earth."
According to Sutcliffe, by the end of 2021, in Westgrove, there were 67 species of trees in various categories of vulnerability – almost 30 percent of the total number of native trees planted there. Among these are the endangered Molave, the vulnerable Malabayabas and the near threatened Katmon.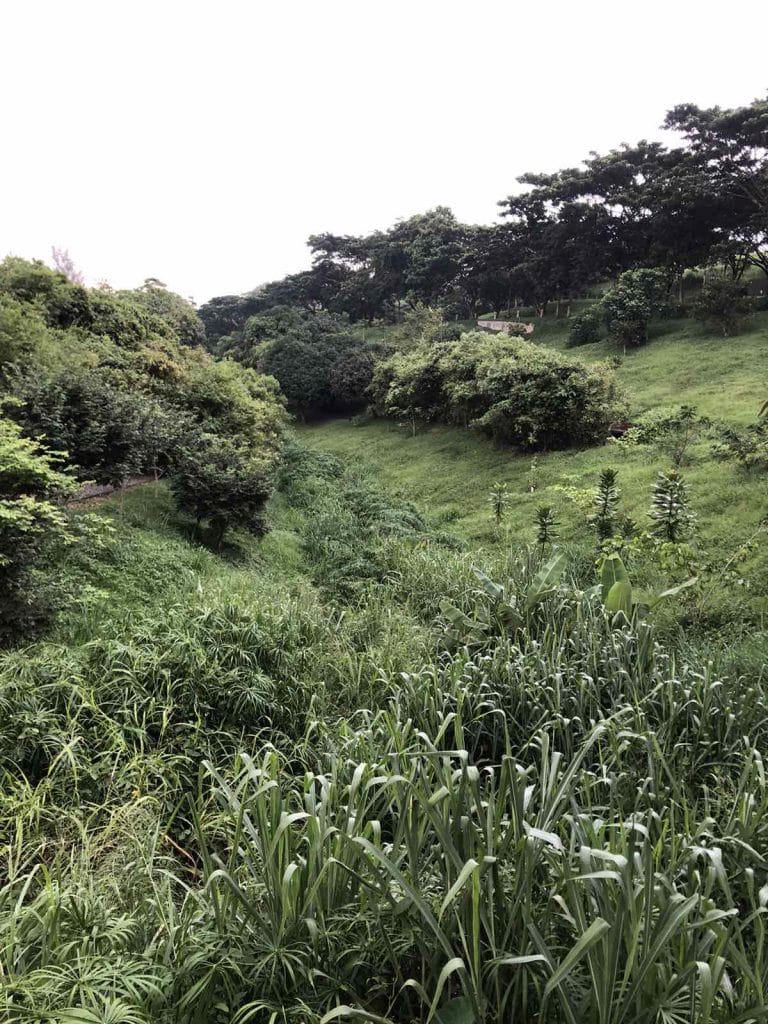 "I have no favorite tree," said Sutcliffe. "But I marvel at different times over different trees, over how wonderful each species is and am impelled to try to discover the secrets they keep hidden from our eyes."
Go hug a tree today. Lay your ear on its trunk and listen to its whispers.
Best of all, choose native when you plant a tree.
The original article as published in The Philippine STAR may be accessed here.