And there's no better place for its big comeback than Suncheon, South Korea
By Anna Maria M. Gonzales
The return of an on-ground, face-to-face Asian Bird Fair was very much anticipated by birders marooned by the pandemic. And there was no better place for it to stage a comeback than Suncheon City, a UNESCO Biosphere Reserve also known as South Korea's ecological capital.
To many, South Korea means excellent dramas and movies, inspiring icons of Kpop such as BTS, top-notch beauty products and technology. Yes, the country is all these, but South Korea is my idol for ecological restoration, conservation and green infrastructure.
In 2009, I took a short course on Urban Ecological Restoration in Gangwon-do, South Korea and in 2017, I was wowed by the miracle that was Taehwa River at the 8th Asian Bird Fair Ulsan. From a river that was biologically dead, Taehwa River – degraded by water pollution due to industrialization in the 1960s – was resuscitated by a combination of civic action and government intervention in the 2000s. By the time the 8th ABF rolled around in 2017, the Taehwa River ecosystem had been brought back to life and was host to thousands of migratory and resident birds.
So while I continue to be impressed by the quality of the country's film industry, cosmetics, and technology, my admiration for South Korean style ecological management has increased exponentially after witnessing the phenomenon called Suncheon City.
Eco-city in harmony with birds
The city's well-executed efforts in rewilding, restoration, and protection of its coastal habitats have not only left human visitors awestruck but has been providing refuge to thousands of the vulnerable Hooded Cranes (Grus monacha), Baikal Teals (Anas formosa), and other red-listed migratory species such as Black-faced Spoonbills, Nordmann's Greenshank, among others, making it a swoon-worthy destination for the Asian Bird Fair people.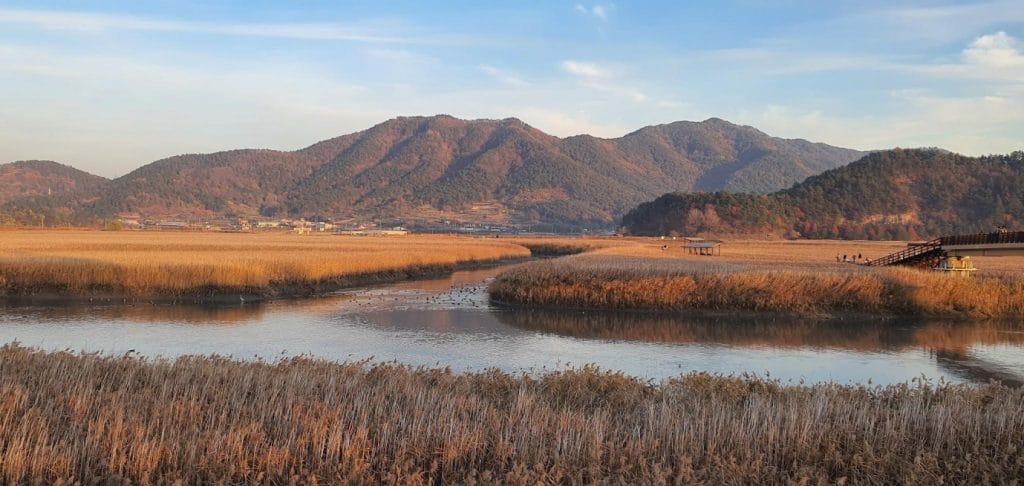 Marked for development and soil-harvest in the late 1990s, Suncheon's ecosystem was saved from destruction by its vigilant citizens who protested, but more importantly, worked hard as a community to restore the coastline to its thriving natural state. Projects supported by the city government ensured that the conservation of natural resources was aligned with people's livelihoods and local business.
Counting Cranes
Listed as vulnerable, the Hooded Cranes' major threat is the loss of wintering sites and wetlands due to reclamation and conversion to agricultural land.
As a significant portion of Suncheon's agricultural land has been reverted back to its natural state, the number of wintering Hooded Cranes has steadily increased over the years. On the day of our visit, 5,603 cranes were reported in the area.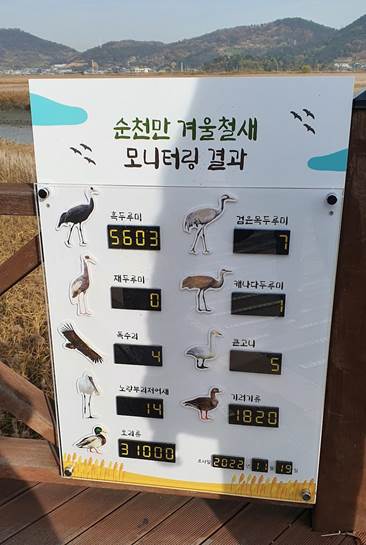 Phragmites communis dominate the breathtaking scenery, and provides a thriving habitat not just for approximately 158 species of birds but also mudskippers, crabs, and mollusks. Such a lovely antidote to extinction!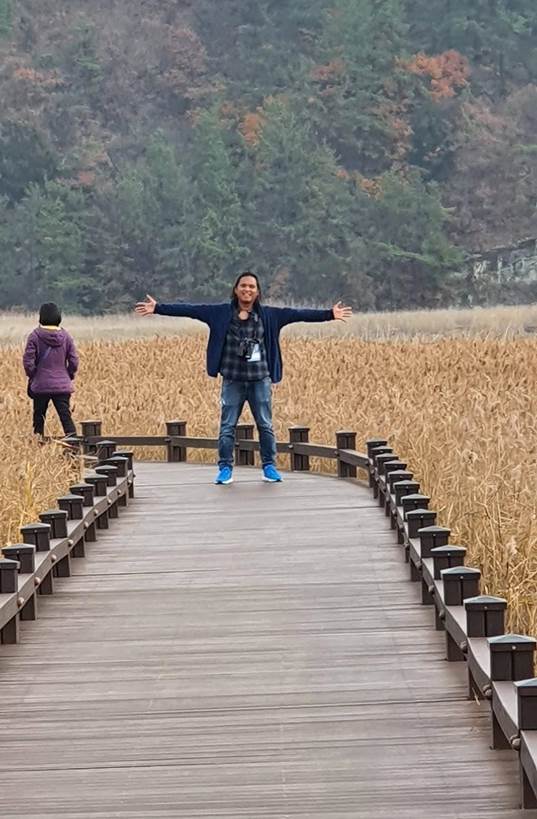 ABF11: Reunited for Birds and People
Twelve countries and the East Asian- Australasian Flyway partnership took up 21 booths in 11th ABF, while the same number was occupied by Korean organizations that brought their own brand of edutainment, games and food!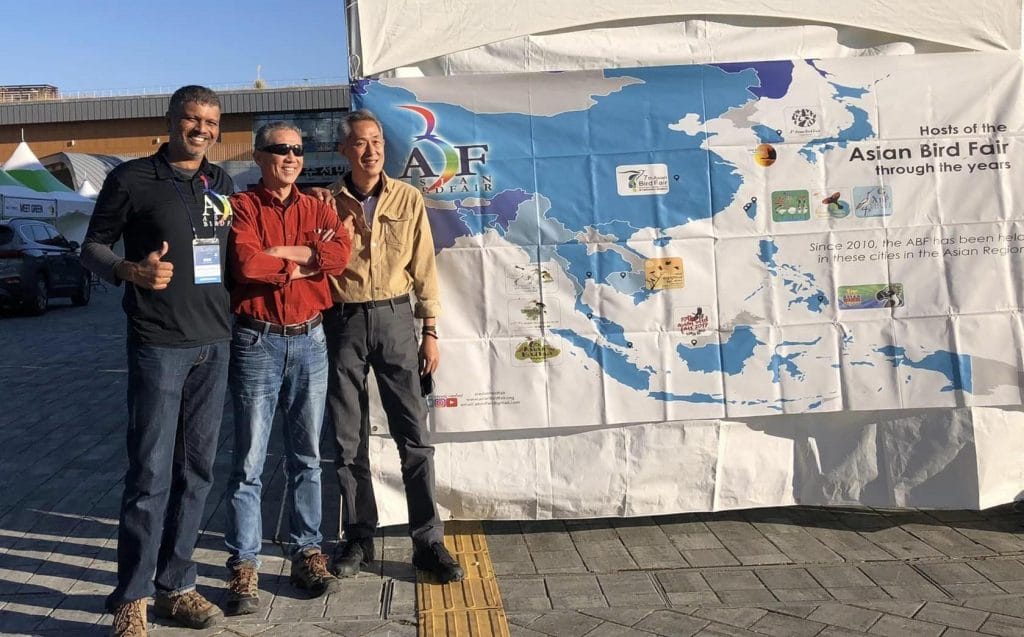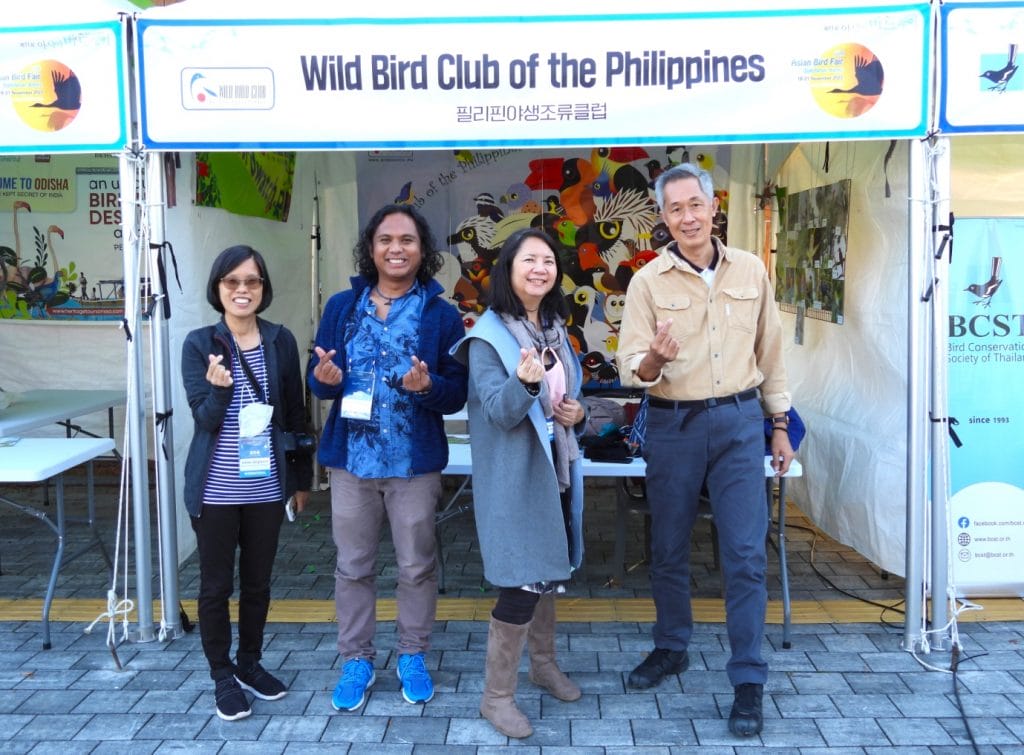 Aside from booths from neighboring cities Namhae and Cheonsu (where I was fed delicious spicy oysters early in the day), there were booths showcasing tidal flats, research on birds crashing on windows and highway noise barriers, reintroduction of Crested Ibis, and many, many more. Most, if not all of them, had games that made it easier for a visitor to learn about their advocacies. The two days weren't nearly enough for bird nuts and nerds.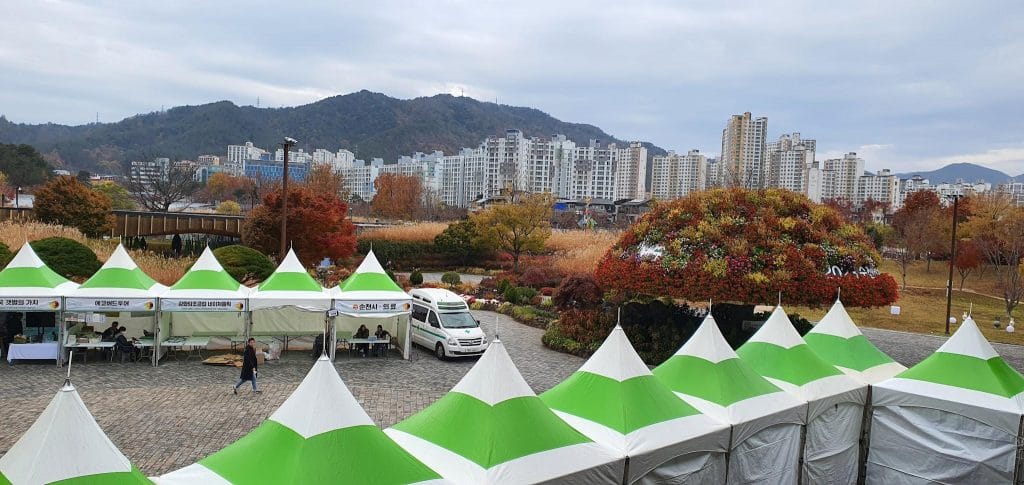 Stunned in Suncheon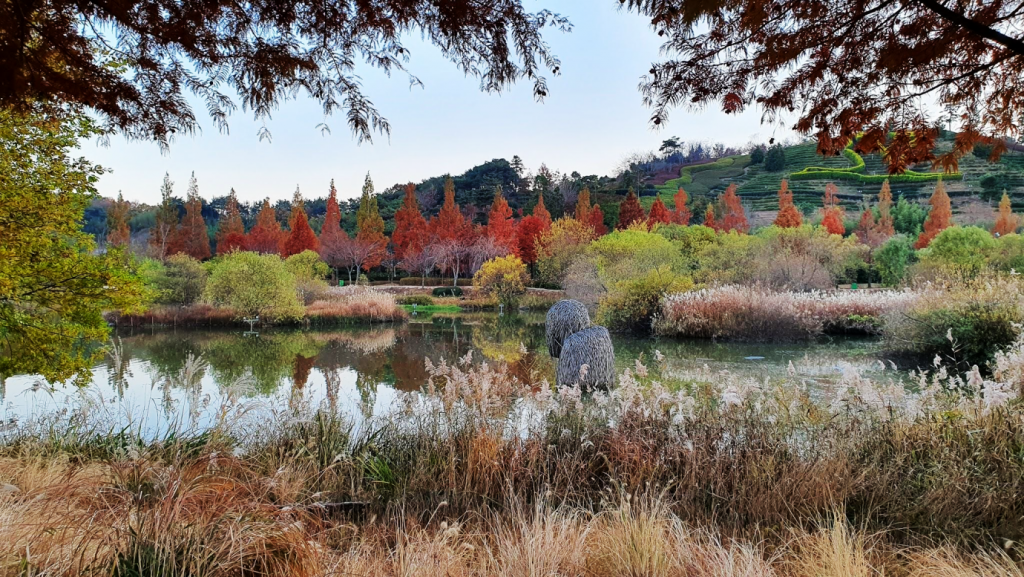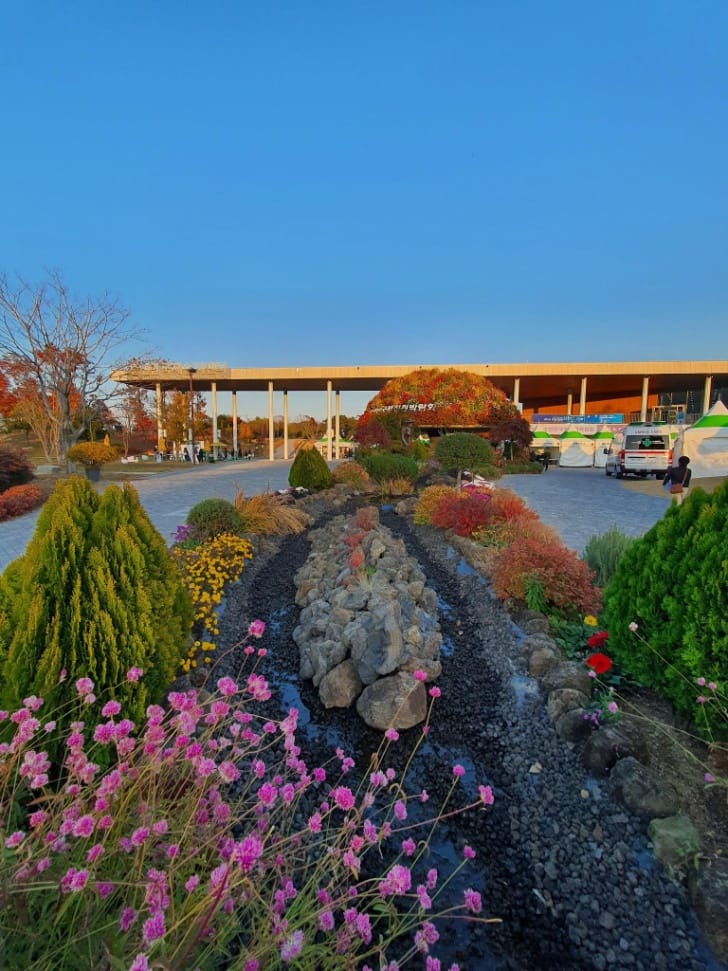 It would not be an exaggeration to call the Suncheonman International Wetland Center fairgrounds stunning, made more beautiful by the autumn colors of November. The venue is part of the 100-hectare Suncheonman National Garden, which reportedly serves as a buffer to limit development and to protect the coastal area from urbanization.
While we were not able to fully explore the Garden, birders were treated to easy sightings of Eurasian Spoonbills, Mandarin and Spot-billed Ducks feeding at the bodies of water in and around the center.
ABF Activities, Accommodations
Asian Bird Fairs follow more or less the same pattern of activities. On Day1 there is a pre-fair tour (usually to a local cultural destination), booth set-up and a welcome dinner. Day 2 and 3 are reserved for booth activities in the fairgrounds, and Day 4 is for birdwatching in selected destinations.
But because this is Asia, we always expect to be surprised at the diversity of food, cultural activities and destinations. And we were not disappointed.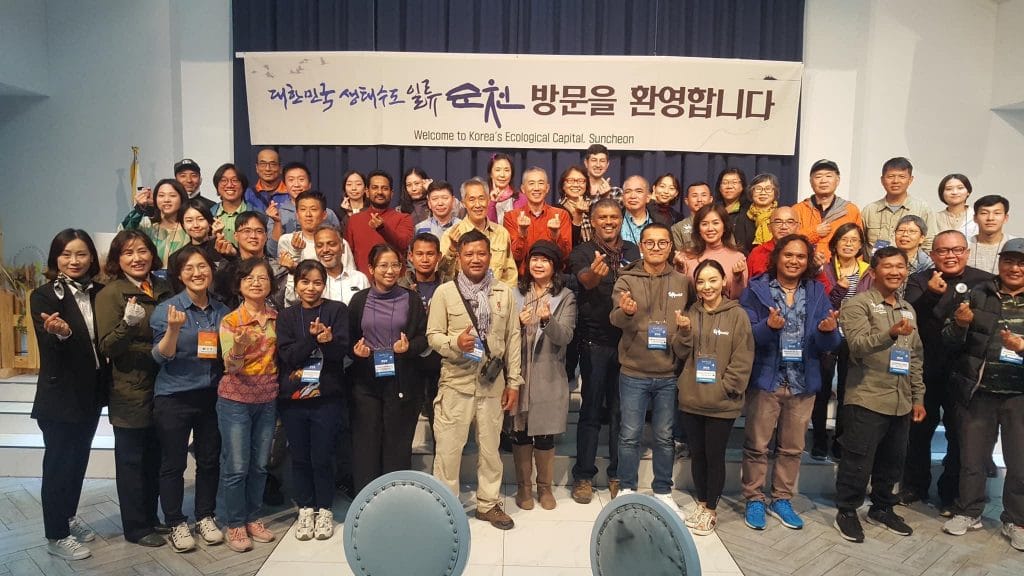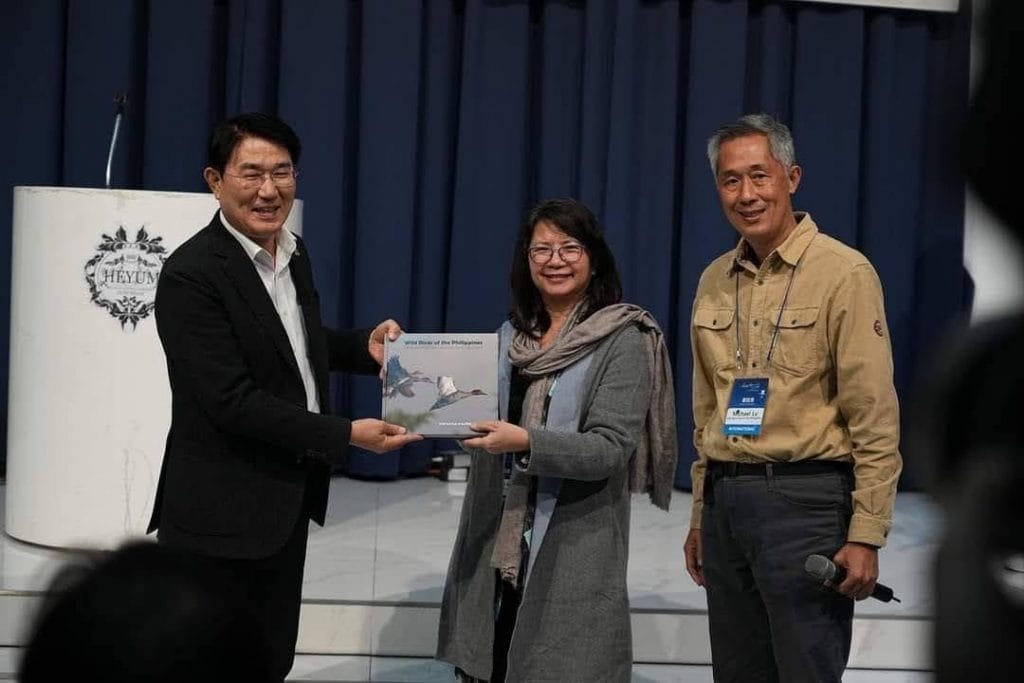 The Ecochon Youth Hostel
I must say that our hostel stay was one of the highlights of our stay in Suncheon. The hostel is actually a complex of "hanok"-style structures, a traditional building method that dates back to the Joseon period. Hanok are elevated with heated floors and guests have to take their shoes off before they enter. There are no beds, but thick quilts and blankets on the warm floor are enough for a good night's sleep. The picturesque complex itself is right next to a river where birders went before breakfast in search of avian delights.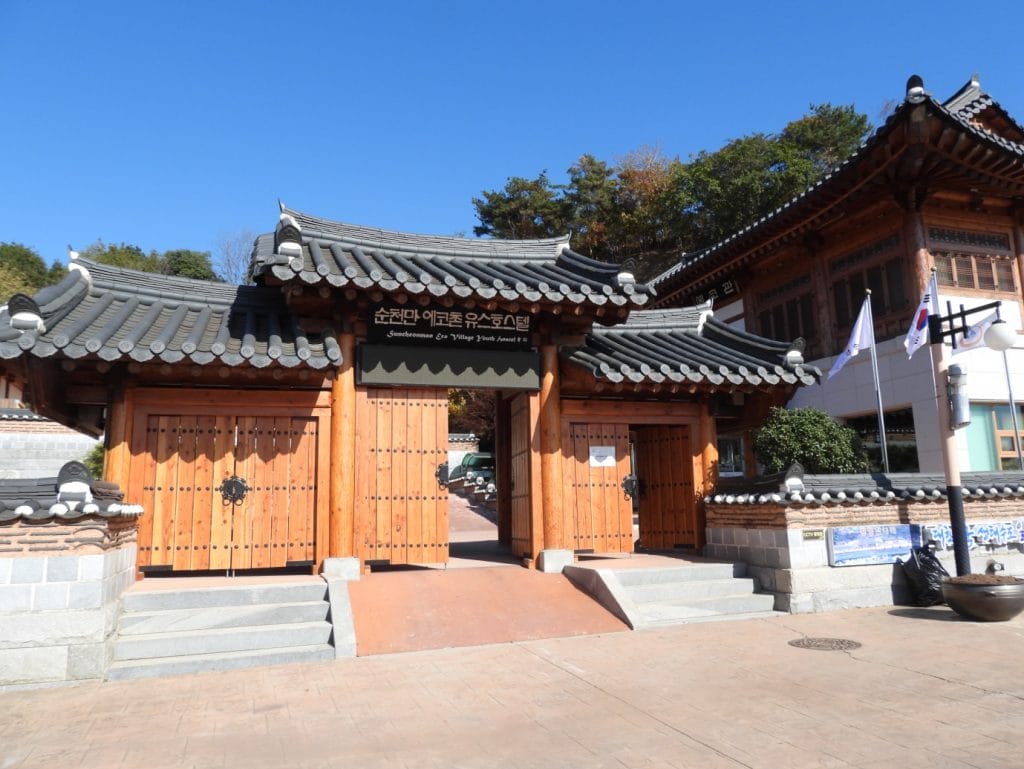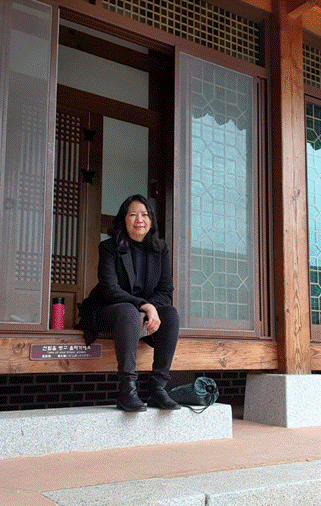 ABF 11 delegates were housed in a complex of traditional Korean style dwellings
Food, Glorious Food
Some of the best memories of Asian Bird Fairs involve food. ABF 11 is no exception. And being in South Korea, we were treated to sumptuous dinners that seemed to have no end. Seeing that the dishes served were mostly local and/or fresh from land and sea, I concluded that protecting the ecosystem is also good for our tummies.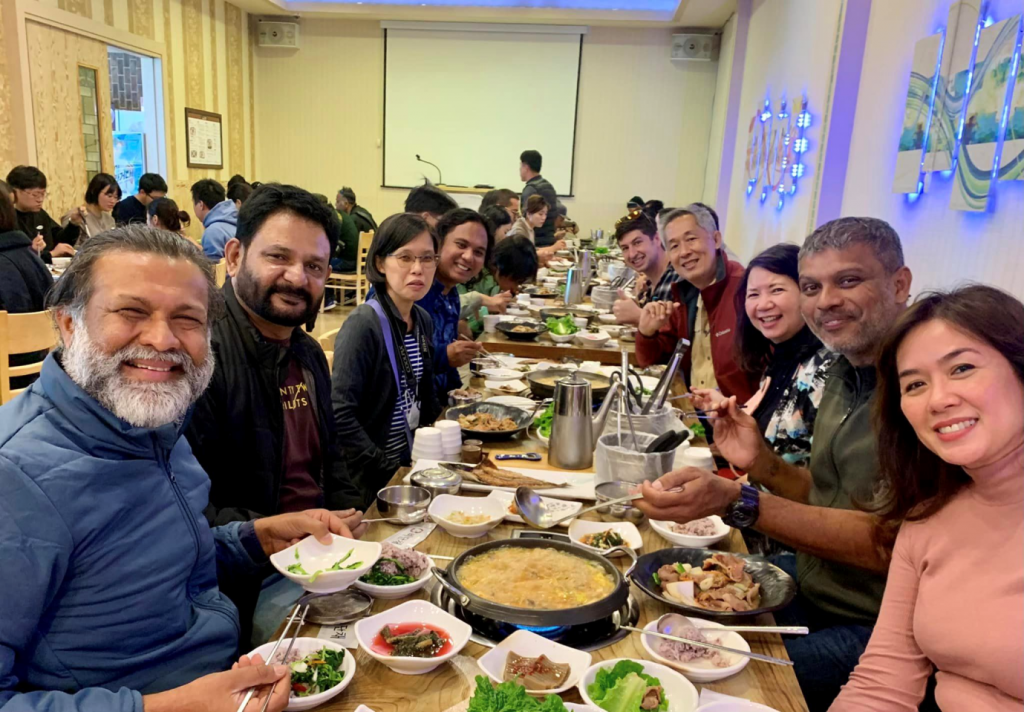 Pre and Post-Fair Destinations
Nagan Village Tour: I arrived a day later than everyone so I missed the Naganeupseong traditional village tour in the morning of Day 1. But judging from the photos, I noted with great envy that it was a wonderful place.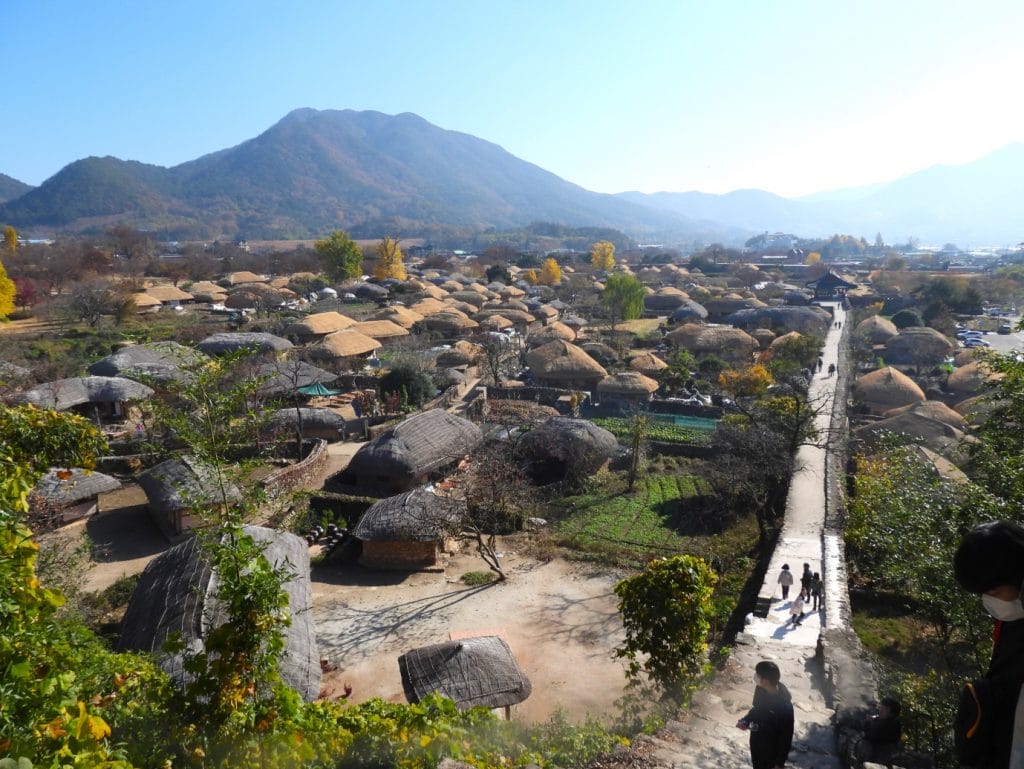 Seonamsa Temple: UNESCO World Heritage site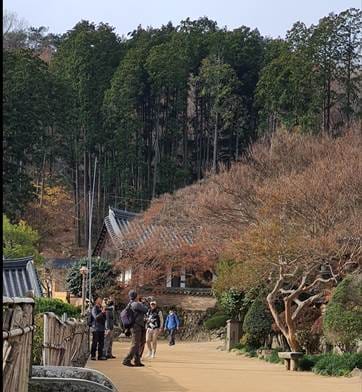 Seungson Bridge at the UNESCO World Heritage Seonamsa grounds: One of the temple visitors called our attention to a bird under the bridge, which she said was a "Water Crow" (Bul kamagwi). We later found out it was actually a Brown Dipper (Cinclus palassi) through one of the Korean birders, who also told us that non-birders in Korea called all black birds "kamagwi" or crow.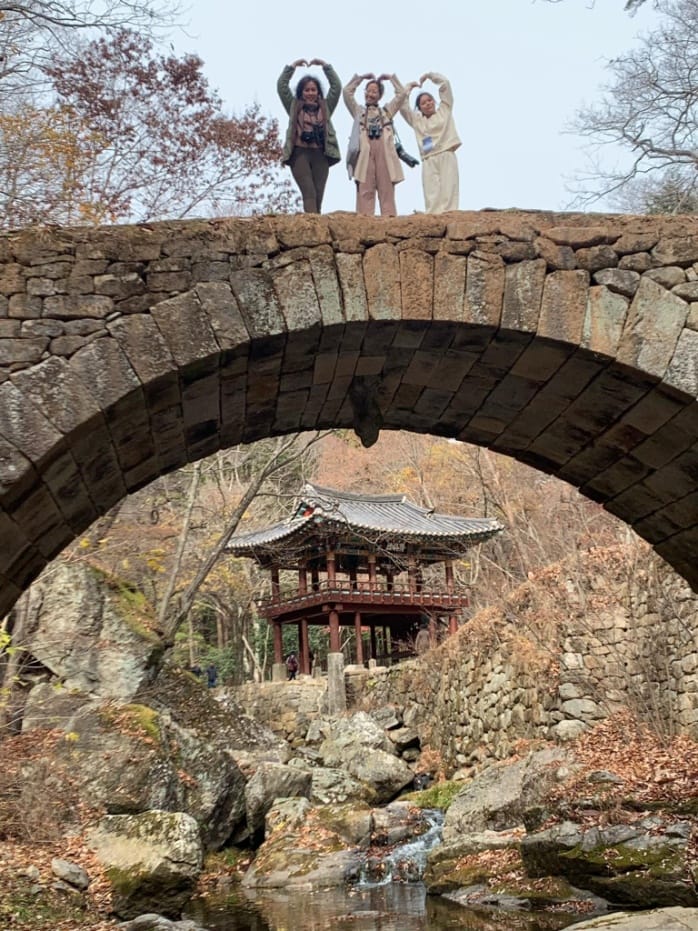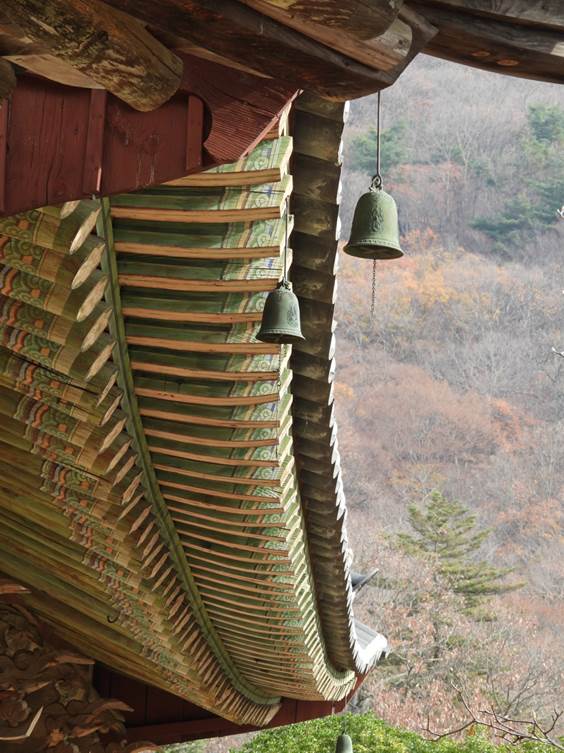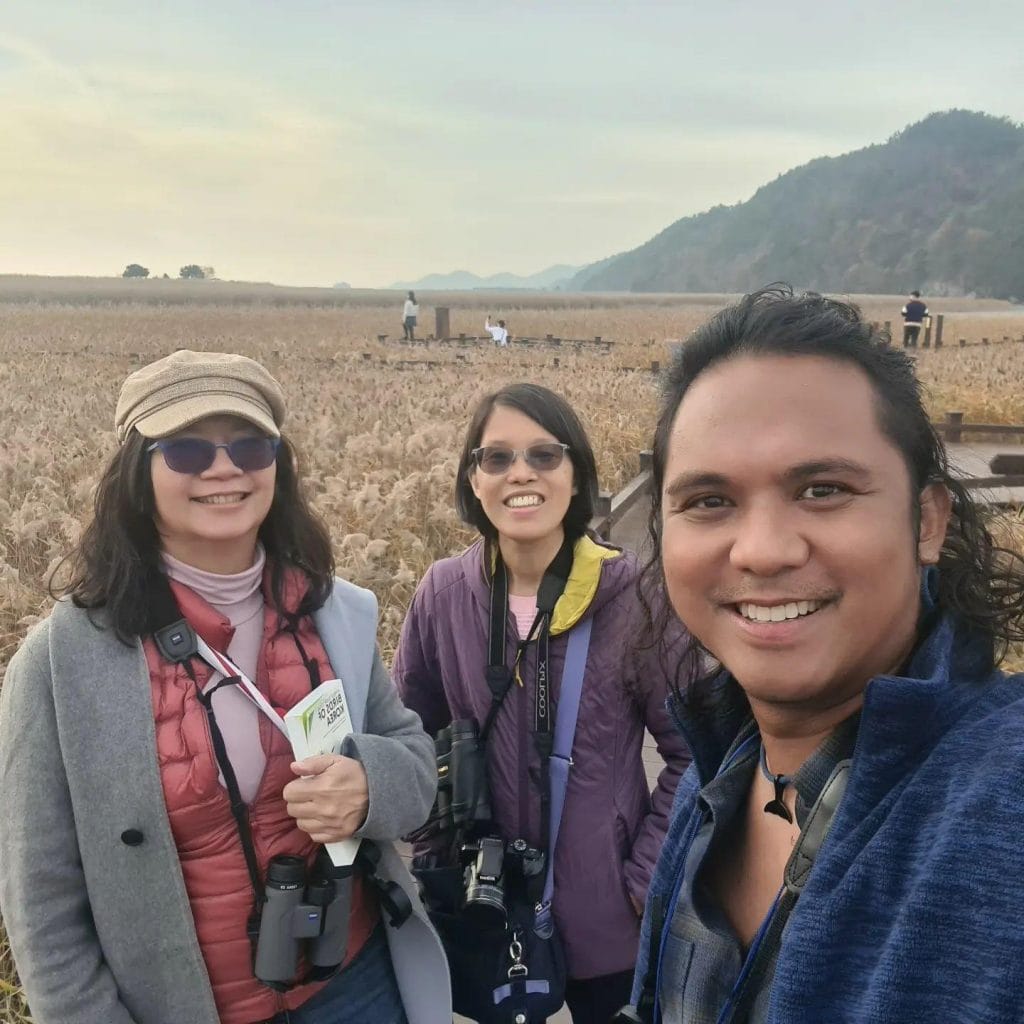 Asian Bird Fair 2023: Destination Borneo
Ending Asian Bird Fairs are always slightly difficult, especially for those who are not going to post-fair tours. But here's good news, the next ABF is already set, and it will be in Kota Kinabalu, Malaysia!
ABF 11 organizers turned over the responsibility to Borneo hosts Sabah Birdwatchers Association. Conservation NGOs and tour companies from the region and even outside Asia are welcome to participate. You may contact abirdfair@gmail.com
Reasons to go to the next ABF
For those birders and their families who want to try something different, I recommend going to the Asian Bird Fairs. Why? My top reason is because most of them are off the beaten tourist trap destinations. We therefore always learn something new. Birder or not, it is always great to know more about birds and different ecosystems.
With Asia being a culturally and ecologically diverse region, each destination will have something unique, whether it is people, places or food.
Schedule your next trip to the 12th Asian Bird Fair in Borneo now!