Compiled by Mike Lu
January 7 – WBCP New Year Get-Together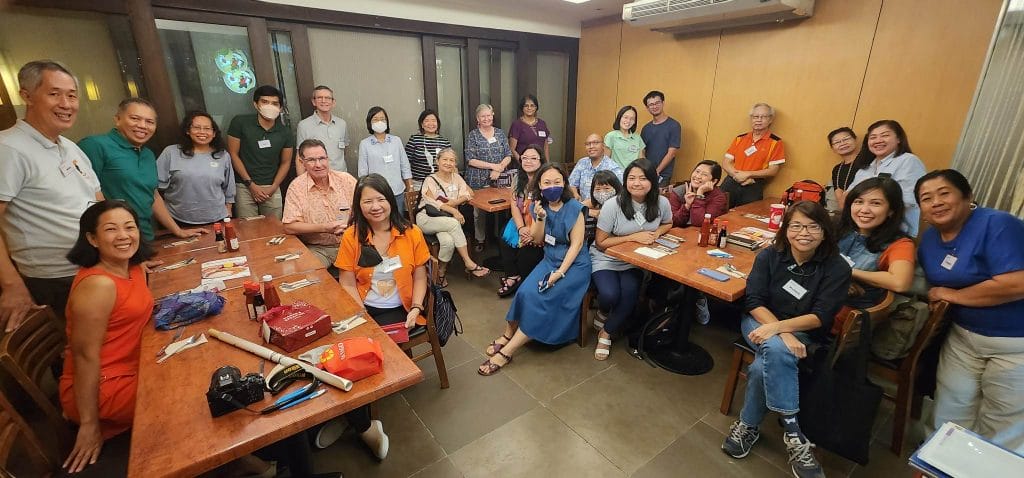 Club members gathered at the Max's Restaurant at the Shang Mall for a New Year Get-Together. The Execom planned a short program which started with all members giving a self-introduction, followed by a charade game and the much-anticipated white-elephant raffle. It was a fun-filled early dinner party where old and new members got to know and share experiences with each other.
January 10-21– WBCP participation in 2023 Asian Waterbird Census
January 10 at the Canarem Lake and Bird Sanctuary (Tarlac): WBCP, represented by Mads Bajarias and Lu-Ann Fuentes-Bajarias, assisted the local government of the Municipality of Victoria in Tarlac (headed by Mayor Rex C. Villa Agustin), Victoria Tourism Office, Provincial Development Office, PENRO, CENRO Capas, DENR and the Canarem Biodiversity Conservation and Protection Team.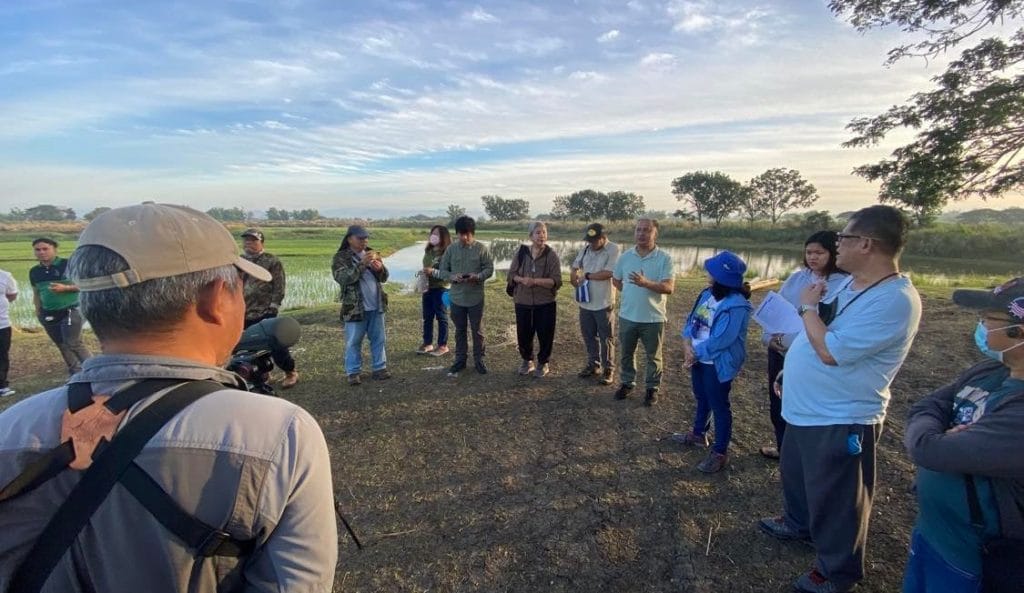 January 11 at Sual (Pangasinan): Team Energy Foundation invited Mike Lu to take part in the waterbird census at the Team Energy Power Plant in Sual, along with representatives of DENR Region 1 CENRO, PENRO, and MENRO representatives. Wild vegetation had created a safe habitat for 120 Philippine Ducks on the decommissioned ash pond inside the plant premises.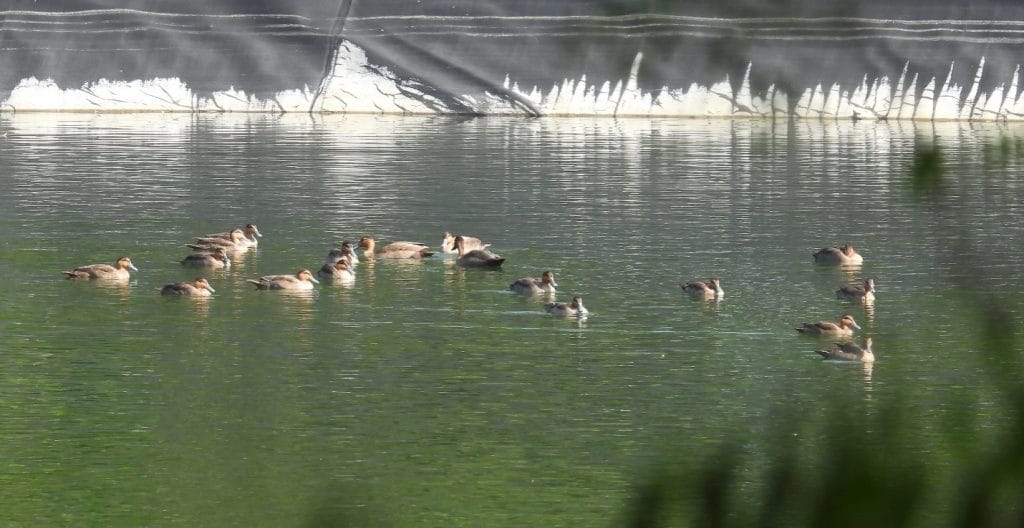 January 11 at Noveleta (Cavite): WBCP memberRuben Bala joined the Cavite PENRO-DENR's Ylang-Ylang River AWC at the Mangrove Project station in Bgy. San Rafael IV Noveleta. Due to the low tide, the boat could not reach Bacoor Bay and attempts to go onshore prove unsuccessful as the mudflats were too soft for the census takers to stand on.
January 12 at Valenzuela: WBCP members Riza Melicor, Michele Logarta, Janina Castro, Helen Ong and Irynn Abano joined the DENR-NCR team led by Justin De Ramos at Tagalag and Malanday. Highlights were the Wandering Whistling Ducks and Purple Herons.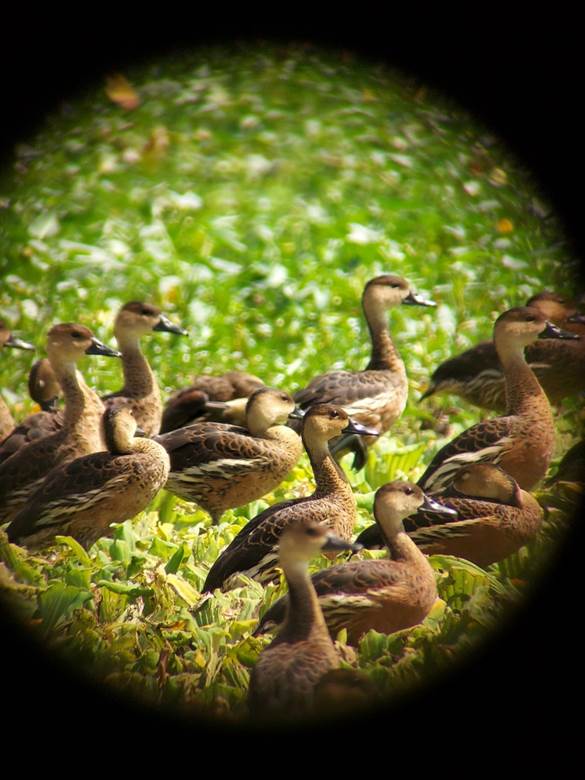 January 14 at Sasmuan (Pampanga): The WBCP team for this site was comprised of Cheta Chua, Janina Castro, Dale and Lisa Pagkalinawan, Maithri Jansz, and Linda Gocon. They were split into 5 teams and assigned to Sebitanan, Mabuanbuan, Batang 1 and 2, Malusac and Sasmuan Bankong Malapad Critical Habitat and Ecotourism Area (SBMCHEA) ̶ areas which comprise the Sasmuan Pampanga Wetland (SPW), a Ramsar site on the Pasak River. The count was considerably lower than in previous years due to unfavorable tides. There were good counts of egrets and Whiskered Terns at a couple of fishponds that were being drained for harvesting sugpo (prawns).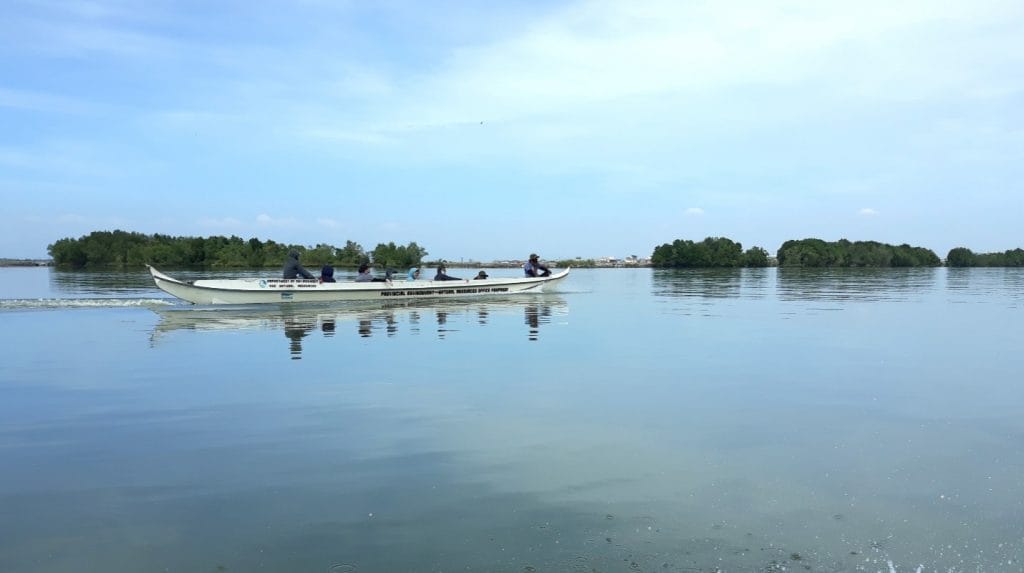 January 21 at Balanga and Pilar (Bataan): AWC teams composed of DENR, Balanga City LGU and WBCP members formed 5 teams to cover the following sites: Puerto Rivas Ibaba, Sibacan, Puerto Rivas Lote (which includes the Uchog fishponds), Tortugas (which includes the Balanga Wetland Park) and the mudflats and fishponds of Balut II across the Talisay River in the neighboring town of Pilar. The total count this year was 8% more than last year's count. WBCP members who joined the census were Ana Alcantara, Tinggay Cinco, Diuvs de Jesus, Aly Kangleon, Michele Logarta, Mike Lu, Art and Riza Melicor, Juan Mesquida, Karen Ochavo and new member Kenner Garcia.
January 13 – Wader ID Zoom session
On January 13, in preparation for the annual Asian Waterbird Census (AWC), Cheta Chua conducted a Club Kapihan on waterbird identification via Zoom. For the newbies, it was an introduction to the different types of birds that may be found in AWC sites all over the Philippines, but the discussion also served as a refresher course for the long-time club members. The birds were categorized by size, photos were presented and the birds' distinguishing features pointed out, followed by a Q and A segment – a very informative session indeed!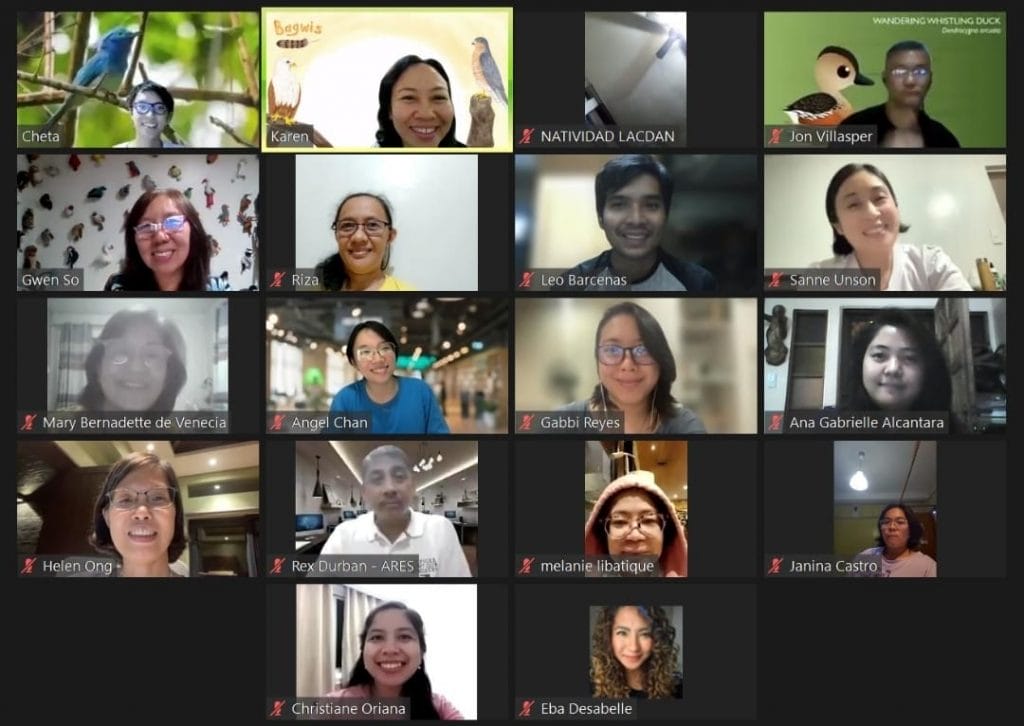 January 20 – Execom Meeting
Execom members Mike Lu, Karen Ochavo, Bambi Martinez and Cheta Chua had a dinner meeting at the Almon Marina at SM Megamall to discuss various club matters which included financial matters, membership application process, the sudden existence of a separate Philippine Rarities Committee, and plans for the Club's 20th anniversary.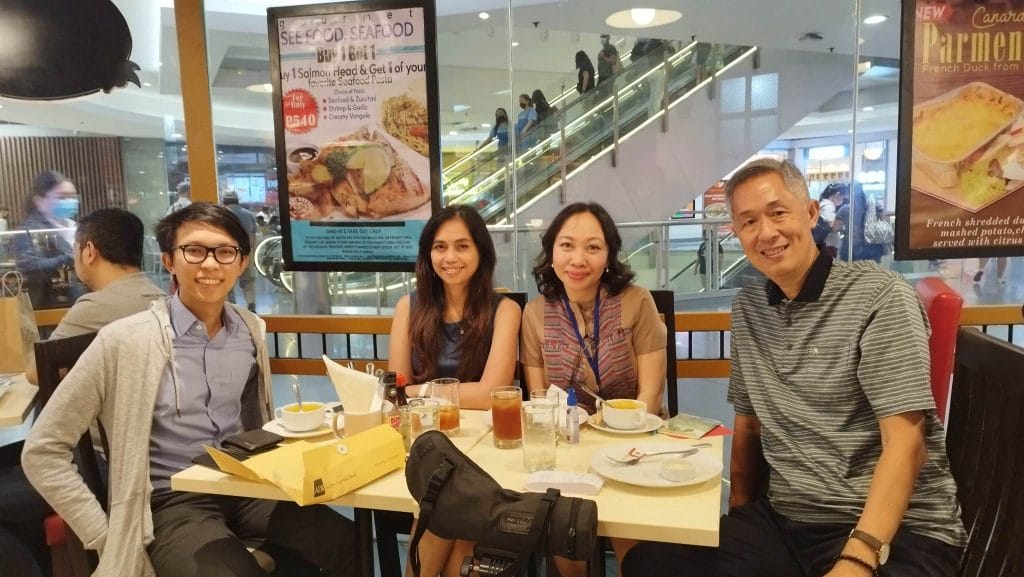 January 22 – Guided trip @ LPPWP
Living Learning Homeschool – Kalikasan cluster requested for a guided birdwatching trip at the Las Pinas-Paranaque Wetland Park. Mike Lu led 25 participants – kids and adults – in the afternoon activity at the Wetland Center. Little Egrets and Whiskered Terns were aplenty and a Common Kingfisher stayed the whole time for everyone to have a good look and even try digiscoping. The activity continued to Freedom Island where participants were able to look at a fisherman's catch and have a leisurely walk to the mangrove boardwalk.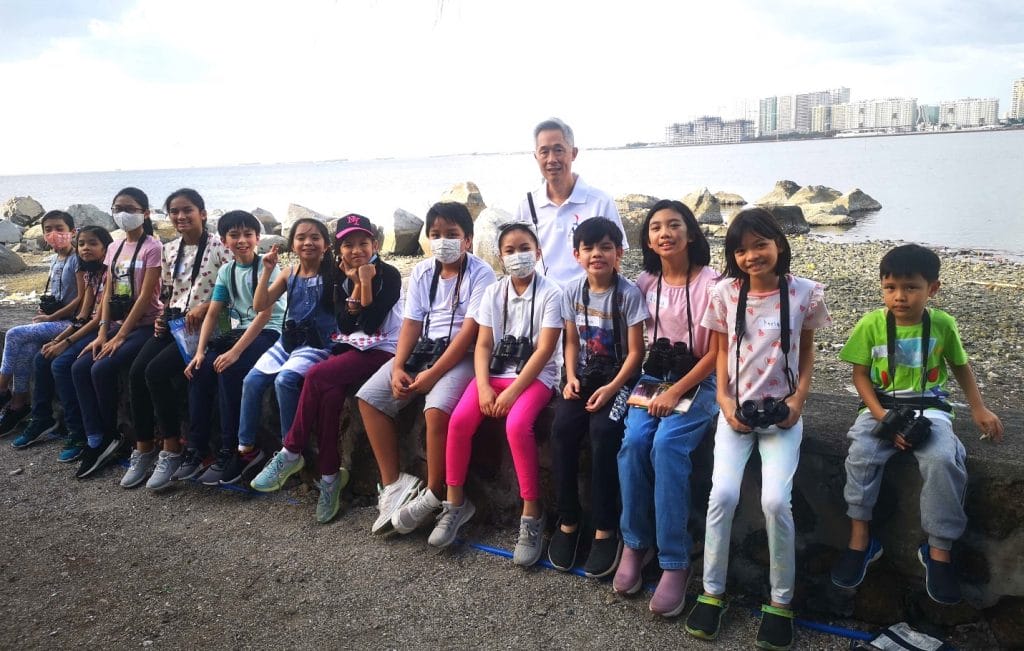 January 28 – Guided Trip for Museum Volunteers of the Philippines @ LPPWP
Gina Mapua, president of the Museum Volunteers of the Philippines (MVP) and also WBCP Execom, led a small group of MVP members on a birdwatching activity and nature walk at the Las Pinas-Paranaque Wetland Park. The Wetland Center offered good views of Whiskered Terns, Great Egrets and Collared Kingfishers while the boardwalk at the mangrove forest resonated with the calls of the Golden-bellied Gerygone, Philippine Pied Fantails and Philippine Pygmy Woodpeckers. The group also visited the coastal area of Long Island where they were introduced to the plants of the beach forest. Other WBCP members who assisted the group were Lisa Lumbao (also MVP member), Ana Alcantara and Mike Lu.