By Gabbi Reyes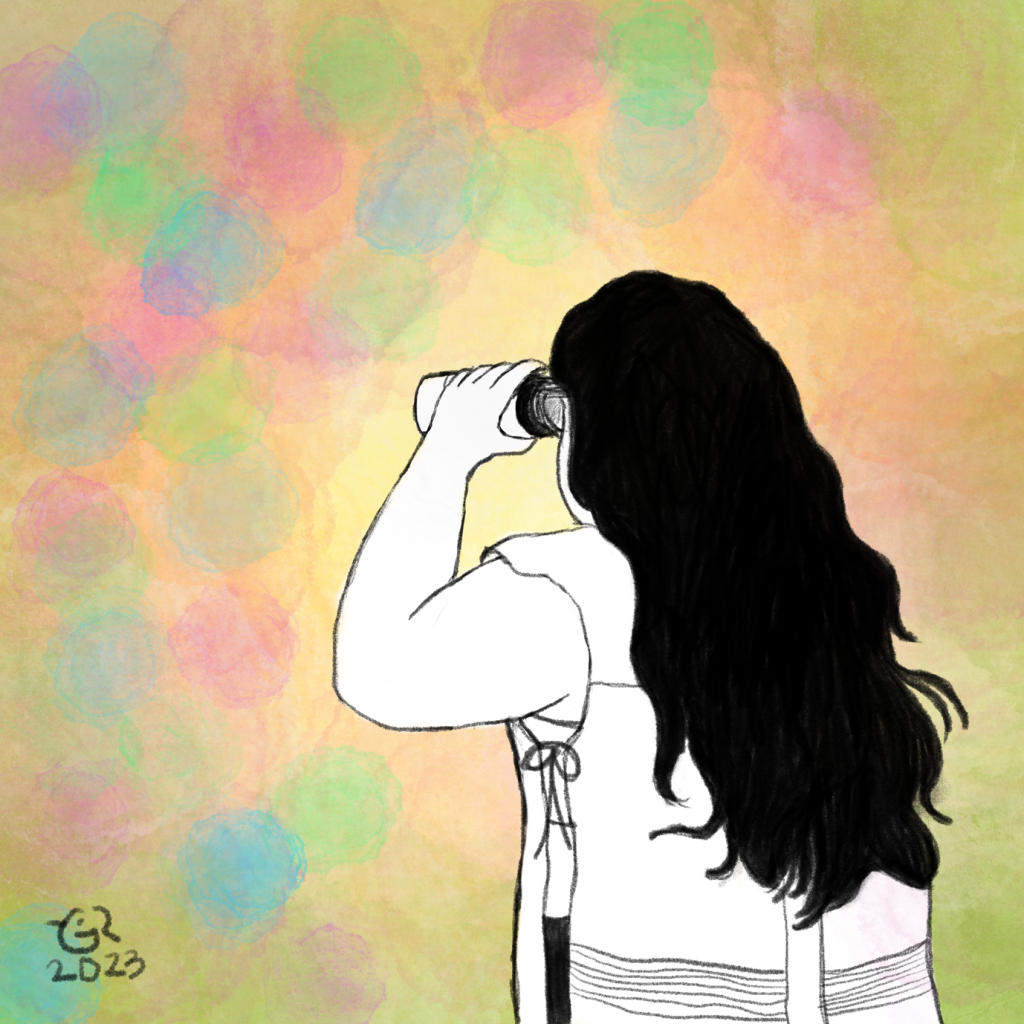 The Wild Bird Club of the Philippines has a very interesting mix of people with different talents. Over the years, I've come to find that there are a lot of creative minds and artists in the club. Many things attract creators to birding and nature watching. In fact, an appreciation for the natural world and creation itself has always been intertwined with art and creative expression.
As I started to become active in birding again this year, I came across a fellow birder-artist on one of the guided trips.
Forming an Interest
Aly Kangleon is a bubbly ceramic artist from Quezon City. Before she became a birder, a love for trees already took root in her. Other passions and interests of hers are foraging, food security, and native plants.
G: When did you start birdwatching and how? Tell us your story.
A: I organise little tree walks for my friends because my biggest hobby is roping friends into my hobbies, charot. I love sharing the things I love with people I love! In 2022, we went to Antipolo during Malabulak season to admire the blossoms and we ran into some bird photographers out there. They were kind enough to show us their photos and we saw a Coppersmith barbet for the first time! The colors were so vibrant, it felt insane to me that they were just flying about, unnoticed (by me!!!)?! Later on in the walk we bumped into another birder who talked to us some more about Coppersmith barbets and it was immediately exciting because we had just learned about them earlier and now may recall na agad? Love it, tatak yan sa utak ko! Since then, I've paid more attention to the birds I encounter on my walks. It added a livelier dimension to my walks because they're so flighty. You REALLY have to pay attention to them to see the details – I didn't have binoculars yet! I eventually got a zoom lens extension for my phone, and then binoculars, and more recently, a bridge camera.
Though the Coppersmith barbet is Aly's spark bird, she expressed that being able to spot a Black-naped oriole on her own gave her even more validation. A proud moment for a new birder! From then on, she was motivated to keep watching birds.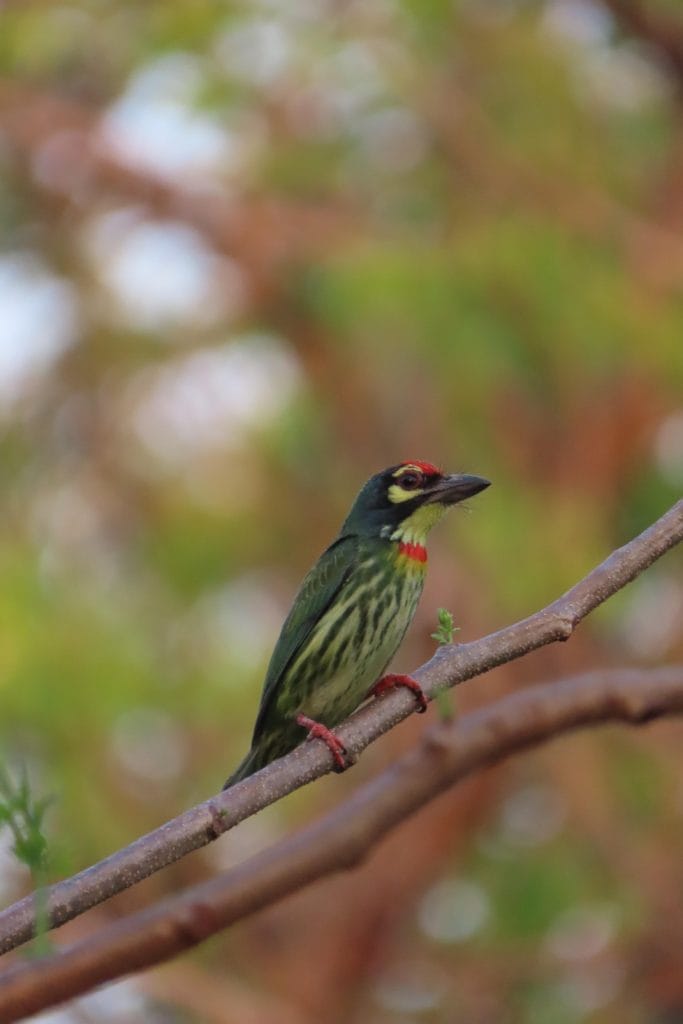 G: What was your experience like as a birding newbie back then? How did you feel?
A: I've always regarded nature as an inexhaustible source of wonder, but getting into birding made me feel like I'm learning what wonder means anew every single time. At first I also felt anxious because I didn't know what I was doing and I didn't want to look silly!!! But it was also so liberating and exciting to realise that the spaces I've been moving around in, the spaces that I thought were well familiar to me, may iba pa palang dimension that I can now unfold and get to know. And then when you're in that state of awe and you feel so tiny in the grand scheme of things, you also don't think about anxiety! Nature is truly the gift that keeps on giving!!!! Love that for her.
Aly couldn't have said it better. We're no stranger to the "state of awe" that Aly describes. It is a humbling experience to be in the moment, observing life through a different lens.
G: When did you join the Wild Bird Club of the Philippines and how?
A: One of the ways I really familiarised myself with native trees was by following and joining a bunch of communities on Facebook so my newsfeed was 30% friends and 70% trees. It was very effective so I took the same approach with birding! I followed the Birdwatch Philippines Community and eagerly waited for public guided trips! I joined the first one I saw and immediately joined the club after haha even bought the Birds of the Philippines book and everything! Note ko lang rin, the trip I joined was in Tagalag, Valenzuela and hindi siya commutable so my friend Abby and I got a Grab and just prayed that the driver would let us get there hahaha. Tapos pauwi sobrang?! sugal na may masasabayan pabalik ng Metro Manila hahaha kinaya naman!!! Nakakaloka lang yung communication skills na kinailangan kasi wala kaming kotse LOLZ.
G: What was your most challenging experience as a birder?
A: I'm a pretty chill birder! I don't have goal birds because I think having expectations lead to disappointments — I would much rather just show up and see what I can see in the moment, take that all in, and then I move on. So wala akong challenging experience except pagod na pagod ako lagi haha. Or OMG wait, my most challenging experience pala is the desire to drop everything and just bird. HAHAHA. And as a pleasure-seeking woman who gives in to all desires, garl (girl) paano na ang trabaho. Hahaha. Also, OMG last na, maybe the real challenge is the realisation that to bird more often requires time and resources/money na WALA AKO!!!! But I can't help it, I do it anyway hahaha. Sorry to my job!!!!
We totally get you Aly. A birder's got to do what a birder's got to do.
G: What was your most rewarding experience?
A: I went birding with my friends in Puerto Princesa because like I said: my biggest hobby is roping friends into my hobbies, charot!! My friends and I were there for a wedding so we intentionally extended our stay to get a little vacation in. Instead of the usual tambay sa beach agenda, I pitched na magbirding kami for a day because I read that Puerto Princesa is the birding capital of the Philippines?! We were spoiled silly by our bird guide Randy Tibor and 44 species of birds in one day ! It doesn't escape me that I am also blessed with the best friends who woke up at 4:30AM ON VACATION!! To look at birds with me haha and the best part is they both had so much fun!!!! My friends are still obsessed with birds now, and one of them is joining the club rin soon! Our group chat is often peppered with bird photos and news and sightings my friends observe! It's so wonderful to have shared this experience with them and every time they message about a bird they saw or read about etc, the memory only becomes sweeter.
With such supportive and equally enthusiastic friends, Aly's birdwatching goal of enticing her friends to get into it might just well be within reach!
Aly believes birdwatching is great because it is an activity that demands your presence. To birdwatch, you need to be able to "step outside of yourself and fully immerse the senses with your surroundings." Being new to birdwatching, Aly prefers not to have any target birds at the moment. "I am still of the no-expectations, no-disappointments persuasion when it comes to birding haha I'm just here to vibe!!!" she exclaims.
Nature's Package Deal
Where there are trees, there are birds. And where there are both, there is Aly.
When asked about where her love for trees came from, Aly mentions always feeling a deep connection with trees even when she was a child. "I've always felt small and safe in their presence." she says. When lockdown restrictions eased, the first thing she chose to do was to go on long walks on all the days they were allowed to. The more frequent she walked, the more familiar she became with the trees along her route. She carefully observed the changes trees and plants went through. She saw buds appear, and those would later blossom into flowers, and eventually bear fruit.

"Medyo wild siyang experience haha and I'm a fruit girl!! It was fascinating to realise that so many of the trees in my area bear the fruits I love like bayabas, avocado, chico, langka etc." Aly mentions.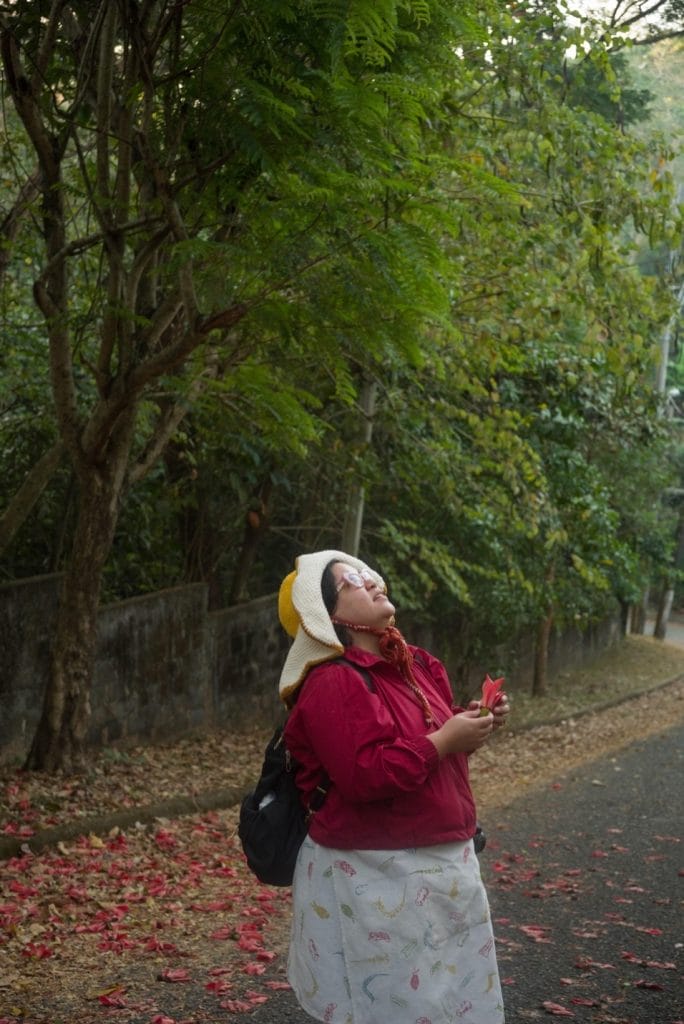 To aid in her fruit and trees learning journey, Aly referred to her book on Philippine fruits by Doreen Fernandez. But after finding that there were trees not in the book, she took it upon herself to go further in her research. She soon joined Facebook communities and found herself "caught in the perfect storm" of being worn out by the pandemic and finding "instant gratification" in being able to match names with the trees she encounters every day. Her "tree obsession" branched out into other interests like mushrooms and birds.
Aly The Artist
When she's not identifying trees or spotting birds, you can find Aly bringing her concepts to life.
G: What inspires your art?
A: Is it corny to say everything? Haha My work is a distillation of the way I move through the earth, my thoughts and reflections realised in the pieces I make. I draw great inspiration from my environment and the materiality of the clay I work with: terra cotta harvested and processed by hand that is kneaded with stoneware until the body is homogenous, and then left to age for a several weeks, its fermented plasticity making the medium more malleable, more accessible.
G: What is your favorite piece? Why is that?
A: This piece I made last year is called "All at Once". It's an evolution of my earlier work that ponders the quiet, intricate ways women connect with each other, and how bonds of collaboration and care become driving and yet inconspicuous forces that sustain communities. Borrowing imagery from often overlooked mycorrhizal networks whose mutual symbiotic associations between fungi and plants enable forests to persevere, women's domestic and emotional labor are also held invisible in society, even though our ability to persist and flourish is dependent upon this labor. It also reminds us that women's rights are deeply entangled and one with basic human rights to food, shelter, healthcare, education, liveable wages, the right to not be discriminated against, and the right to be free from violence and abuse. When we empower women, our communities are propelled forward with them.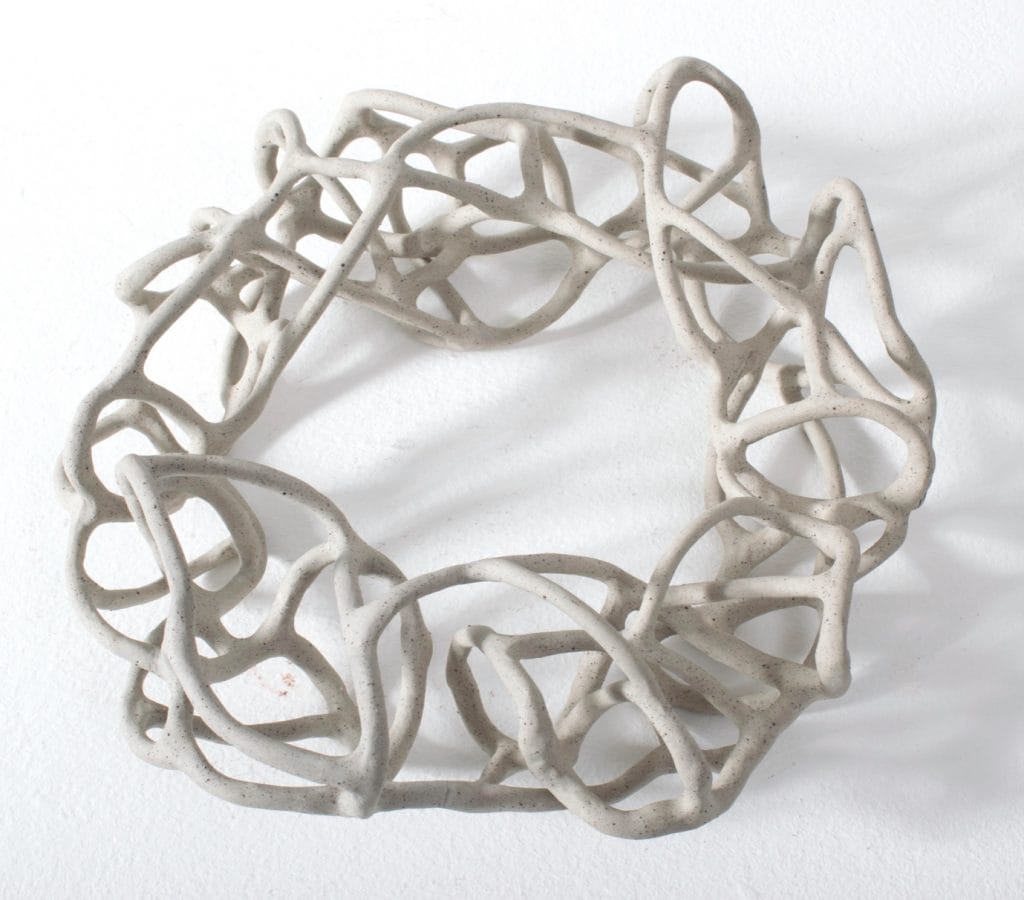 G: Who is an artist you look up to and why?
A: I love Lucille Clifton's poems. She articulates so much of our experiences in a way that expands and multiplies me.
G: What can artists learn from birds and trees?
A: I don't know what others may get from them but here's what I do: Nature's design is so intentional, so mindful. I feel a sort of tenderness about it, the kind that comes from being looked after. That's the feeling that I chase after in my work: I want my ceramics to serve people, to let them know I care about them.
As an artist who is guided by a heart for the people, Aly also believes that the role of artists in conservation is not only to drive awareness but also to "create a space" for conversations that help move efforts forward.
G: What piece of advice would you like to give young potters/artists?
A: Keep practicing! And have hobbies outside of art making haha
G: Do you have any projects or exhibits you'd like us to watch out for?
A: I've been working on ceramics inspired by native trees! Meron rin inspired by birds but I am a person who takes my time and my medium demands a slow process so baka in the next couple of years lumabas haha abang kayo!
Aly's works are most definitely something to look forward to!
Artists have the power to move and send a strong message through creative expression, However, you don't have to be an artist to share nature's beauty with others. Go out, keep birding! Who knows? You might just influence and inspire others who have the ability to power conservation and protect our precious birds.
Thank you, Aly, for your responses. We can certainly feel that all you have said is from the heart.