Think: Birder Slumbook! We are reviving the 80's slumbook birder-style. Get to know your fellow bird club members Anna Gonzales, Mike Lu, and GIna Mapua  through this monthly feature.
We asked our newest set of club officers 7 simple questions about being birdwatchers and about some of their preferences and experiences in the field (so you know the best thing to offer them after a birding trip or the best place to go on a quickie birding trip with them.)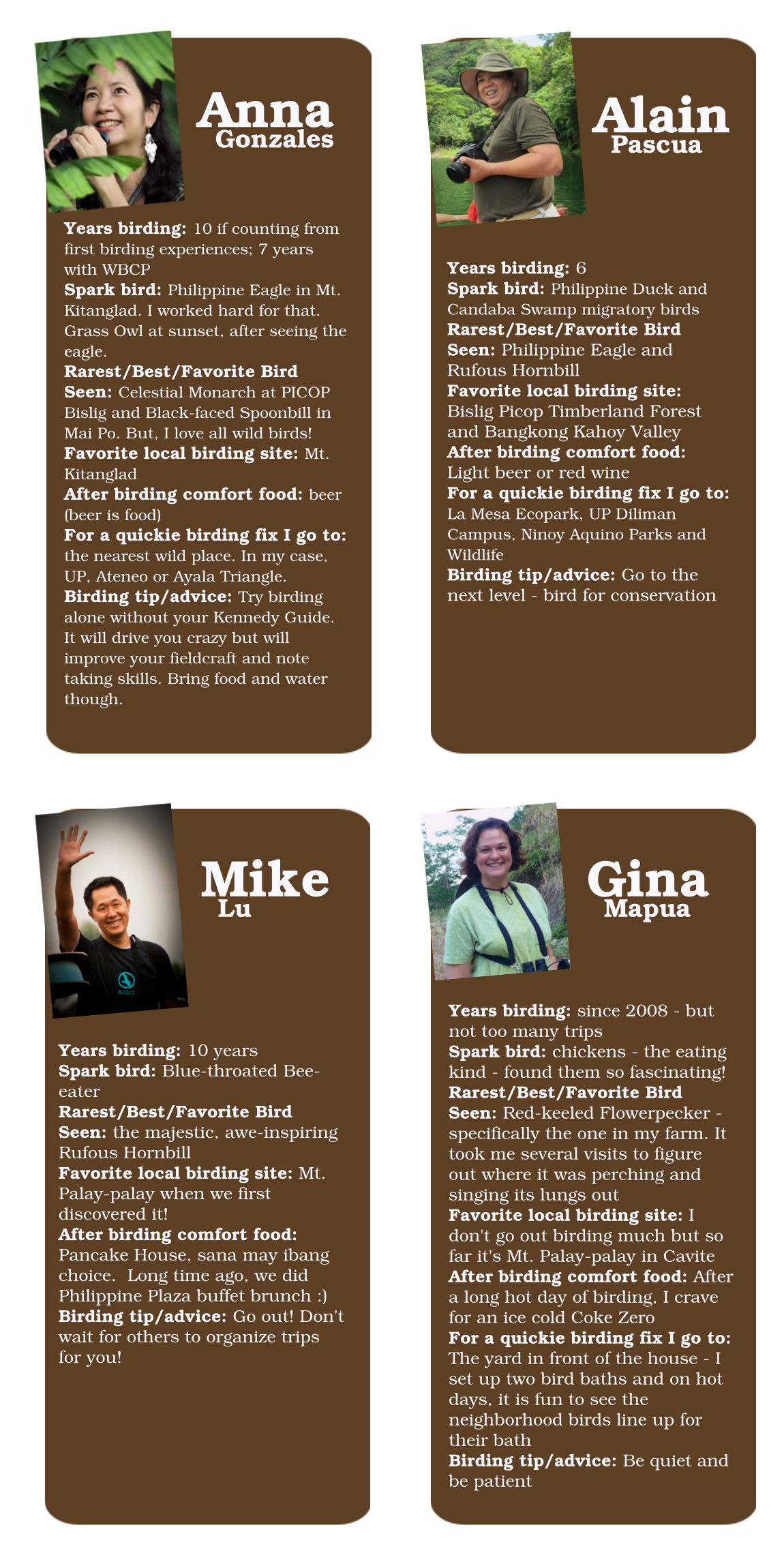 Want to read about more birders? Next month's newsletter will feature a new set of members. Watch out! You might be next! Happy birding everyone!
Compiled by Jops Josef and Maia Tanedo
Photo of Anna by Jun Osano, photo of Alain by Melanie Tan, photo of Mike by Alain Pascua, photo of Gina by Tere Cervero