Intrepid traveler Christian Perez visits a beautiful and remote research station in Northwest Panay to look for birds.
BIRDING IN THE NORTHWEST PANAY PENINSULA
photos and text by Christian Perez
The story starts sometime in March 2011 at the UPLB Dairy Farm, where I met a lone British birder called Duncan Wilson. He had been birding around the Philippines and told me that he had just seen the Negros Bleeding-Heart in Northwest Panay. We exchanged email and he later sent details and contacts for birding in Panay. The site was a biology research station I had never heard of before, Sibaliw Station, and the contact was Dr. Eberhard Curio (Eberhard.Curio@rub.de), the head of the NGO managing the Station.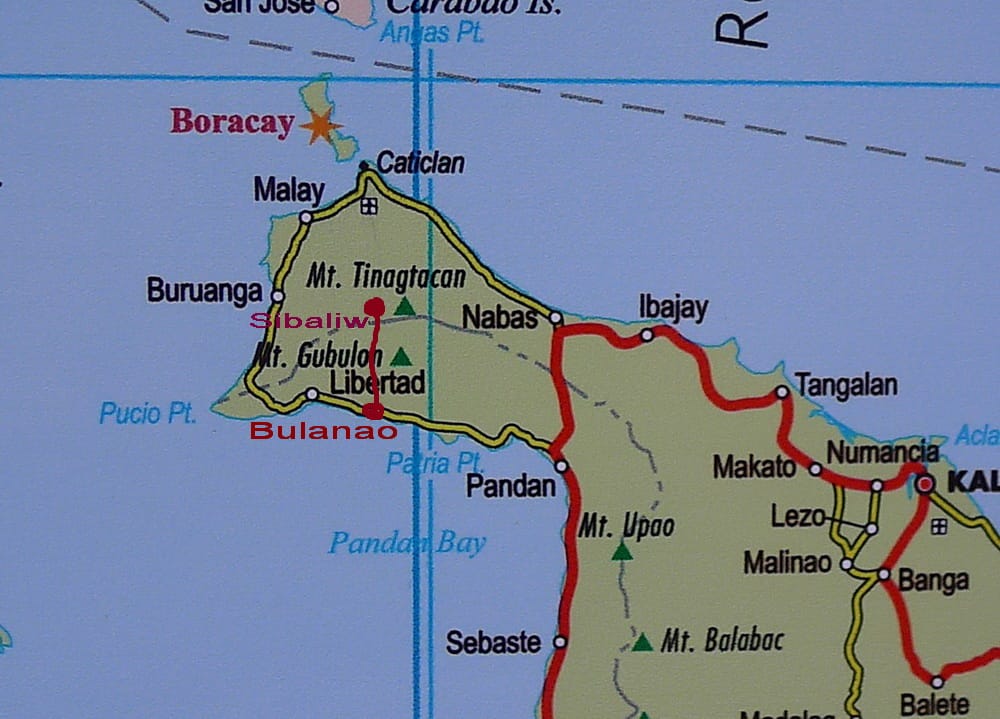 Prof. Curio
I emailed Dr. Curio who promptly replied with all the necessary local contacts and logistical details.  Dr. Curio, known to all as Prof Curio is based in Germany and heads an NGO called PanayCon (formerly Philippine Endemic Species Conservation Program) that manages the Sibaliw Station. Prof Curio, who is 78 years old, spends about two months a year at the Station. He wrote in his email that the Station was often busy and fully booked with visiting students, but that accommodation would be available for two persons stating from 29 September. I thought that this would be a perfect combination with a road trip to the Birdfest in Dumaguete. And that is how Ruben Bala and myself found our way to Pandan, Antique, on 28 September, checked in Rovel's Inn, and met with local contacts Marlo Alli, PanayCon Field Assistant (929 8020244) and Dr Enrique "Bimbot" Sanchez, Veterinary Consultant. We were also lucky to meet Prof Curio in person, who happened to be in Pandan with some of his visiting German students.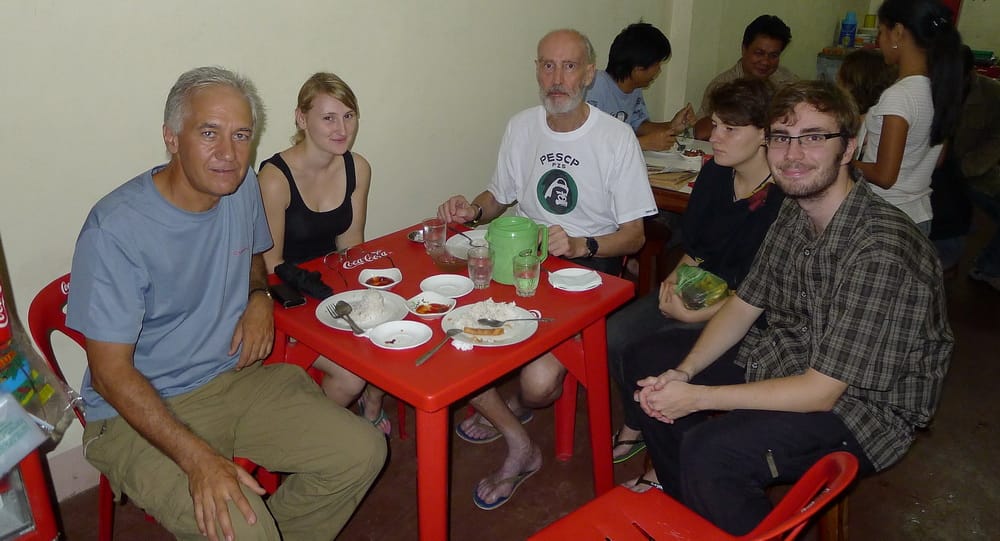 Two Trails
The next day at the break of dawn we drove to Barangay Bulanao in Libertad, Antique, left the car in the care of the barangay captain, and started to walk along the Maramig Trail to Sibaliw Station under a bright sunshine, with experienced guide Titing Villamor and porters Ramon and Edmar. We were told there were two trails, one that required many river crossings, and a longer but dry one. We chose the dry one, and a sustained hike with a few short stops took us 5.5 hours to reach the Station. The River Trail involves climbing over limestone rocks aside from the river crossings, while the Maramig Trail is just a hike. We used the River Trail to go down and it took us about 4.5 hours.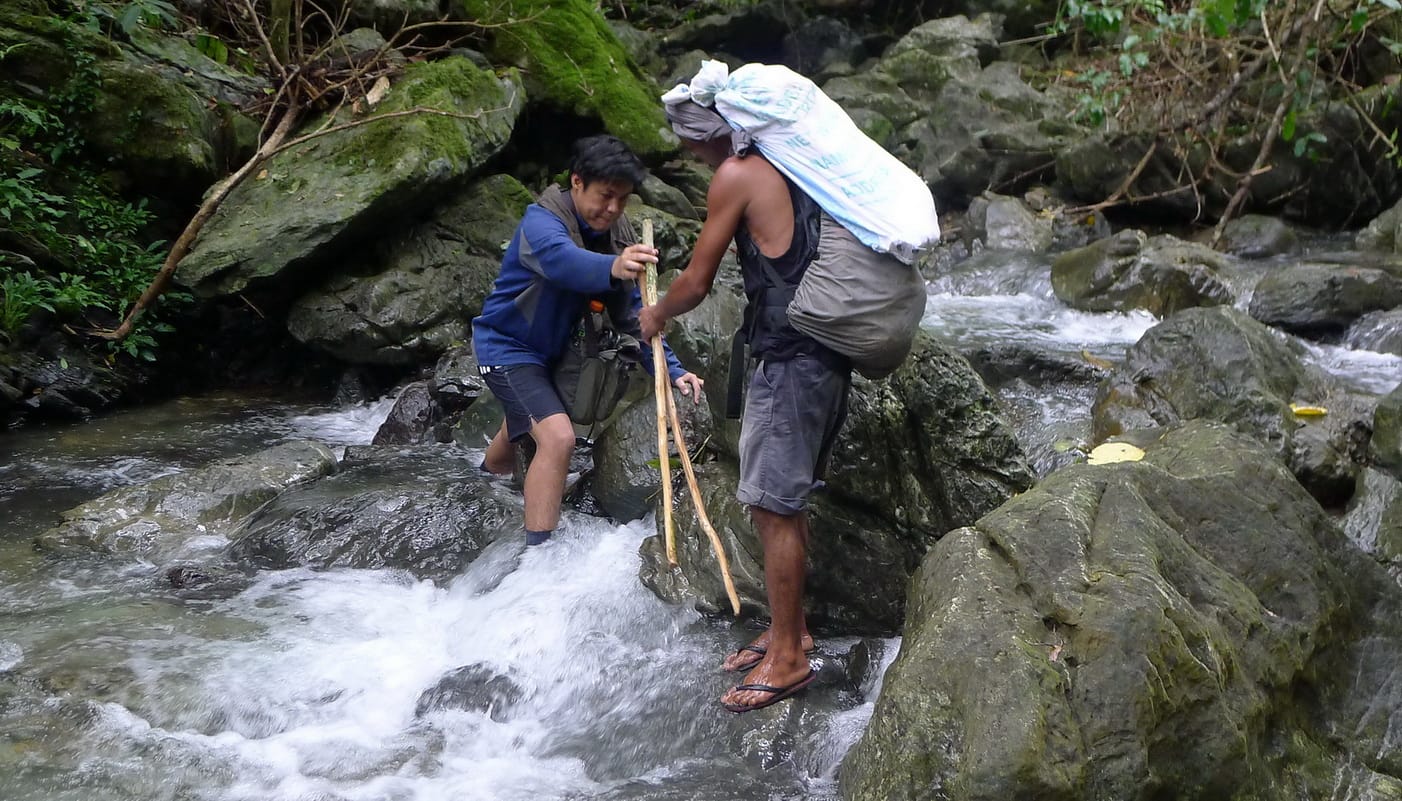 Sibaliw Station
Sibaliw Station is a single wooden structure with a large common dining room. It is located deep in the forest at an elevation of about 500 meters in Barangay Tagusip, Buruanga, Aklan, on the Aklan side of the provincial boundary with Antique. For P1000 per day, visitors are provided with a bamboo cot and three meals a day. There is clean drinkable water flowing freely. The Station is manned at all times and managed by Jun Tacud, who has been there for 16 years, knows every living thing in the forest and is an excellent birding guide. The forest around the Bulanao River near the Station is one of the best lowland primary forest I have seen in the country, with large Almaciga, Red Lawaan, White Lawaan and many other large trees. Food and supplies are carried by porters three times a week, and no introduced farm animals or plants are allowed at the Station. All garbage is carried down. Solar panels on the roof provide minimum lighting and battery charging. To get a weak cell phone signal requires a steep 15-minute walk up to a ridge. And you can listen to cool music from a nearby Boracay radio station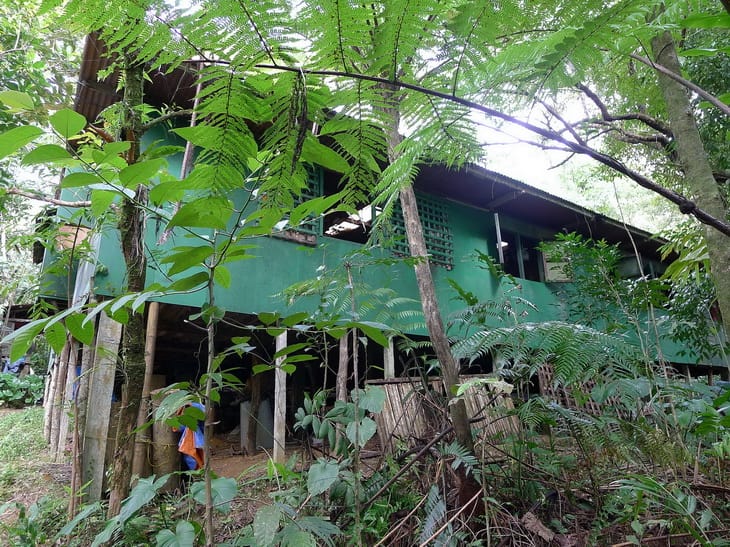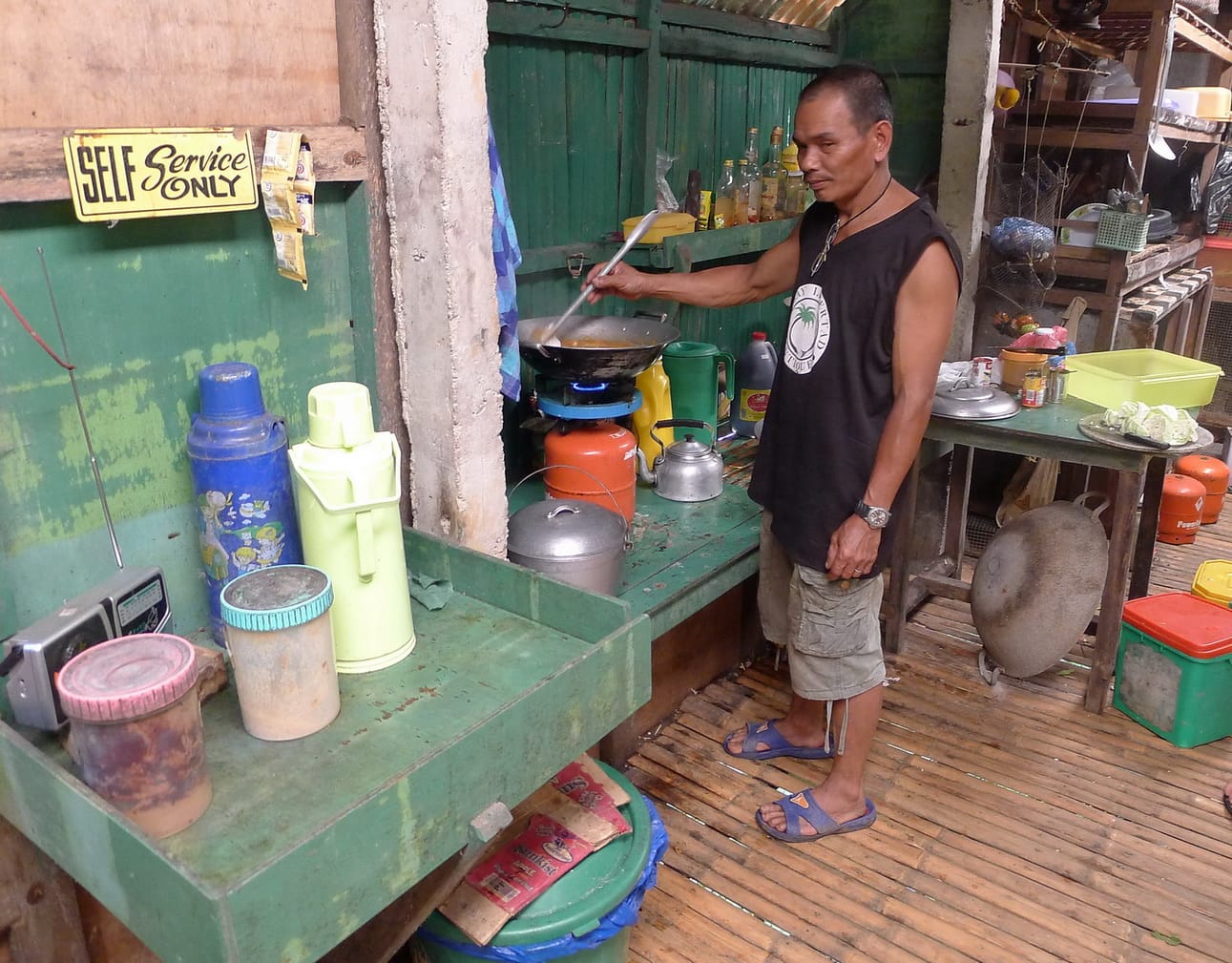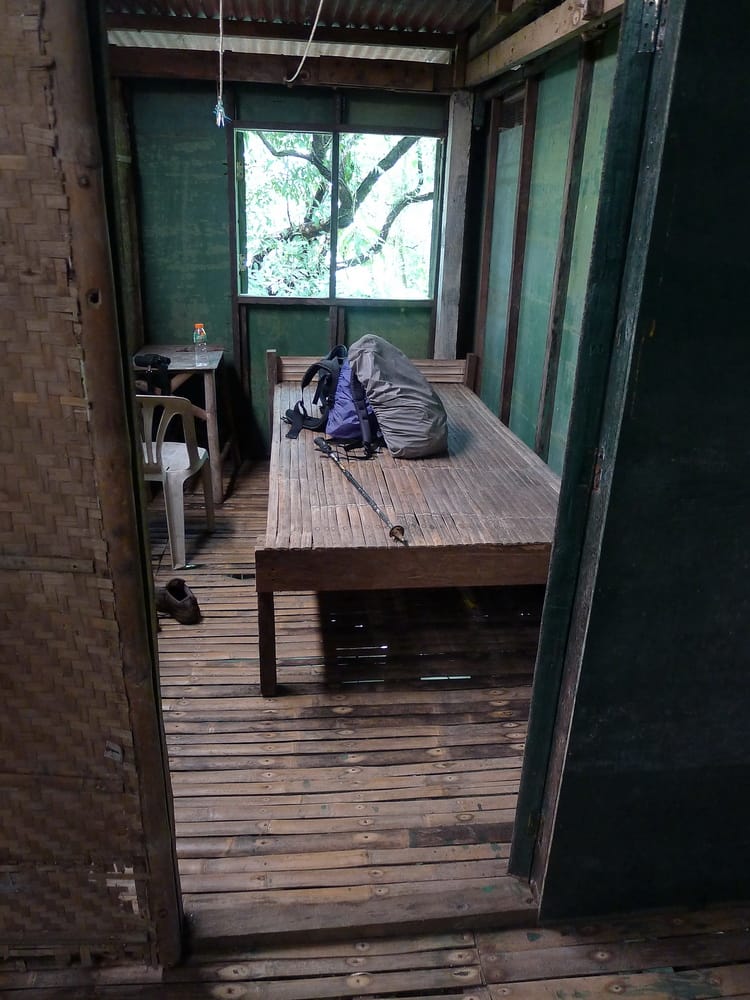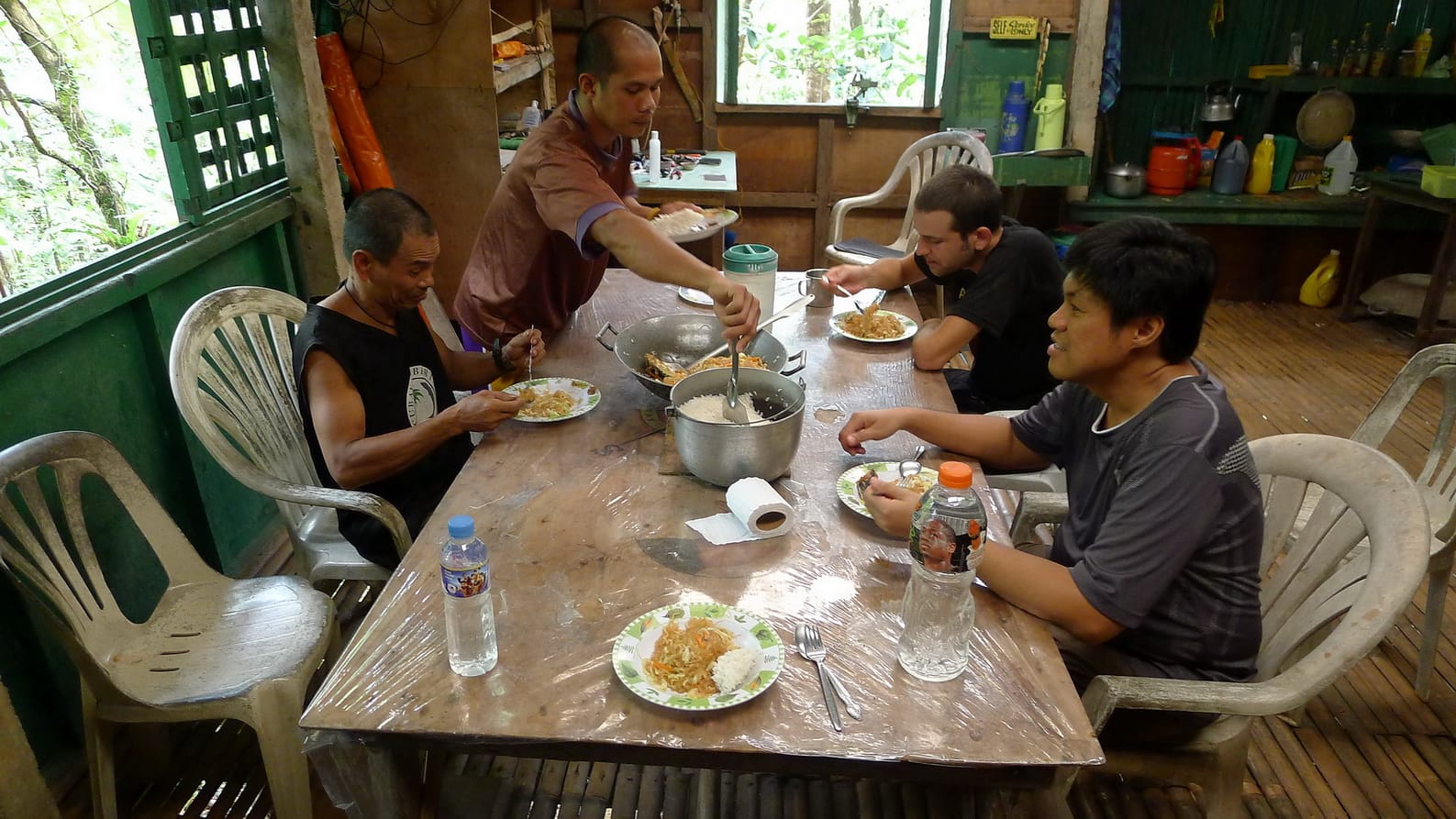 Beautiful Forest and the Bulanao River Bed
We birded in the afternoon of 29 September along the ridge above the Station, the whole day of 30 September mostly in the dry upper Bulanao river bed, one of the most beautiful forest hike I have anywhere seen in the country, and again in the Bulanao river bed in the morning of October 1st before walking back to the coast along the River Trail. We had planned to stay one more night at the Station but typhoon Quiel was threatening and we decided to shorten our stay rather than risk being stuck due to bad weather.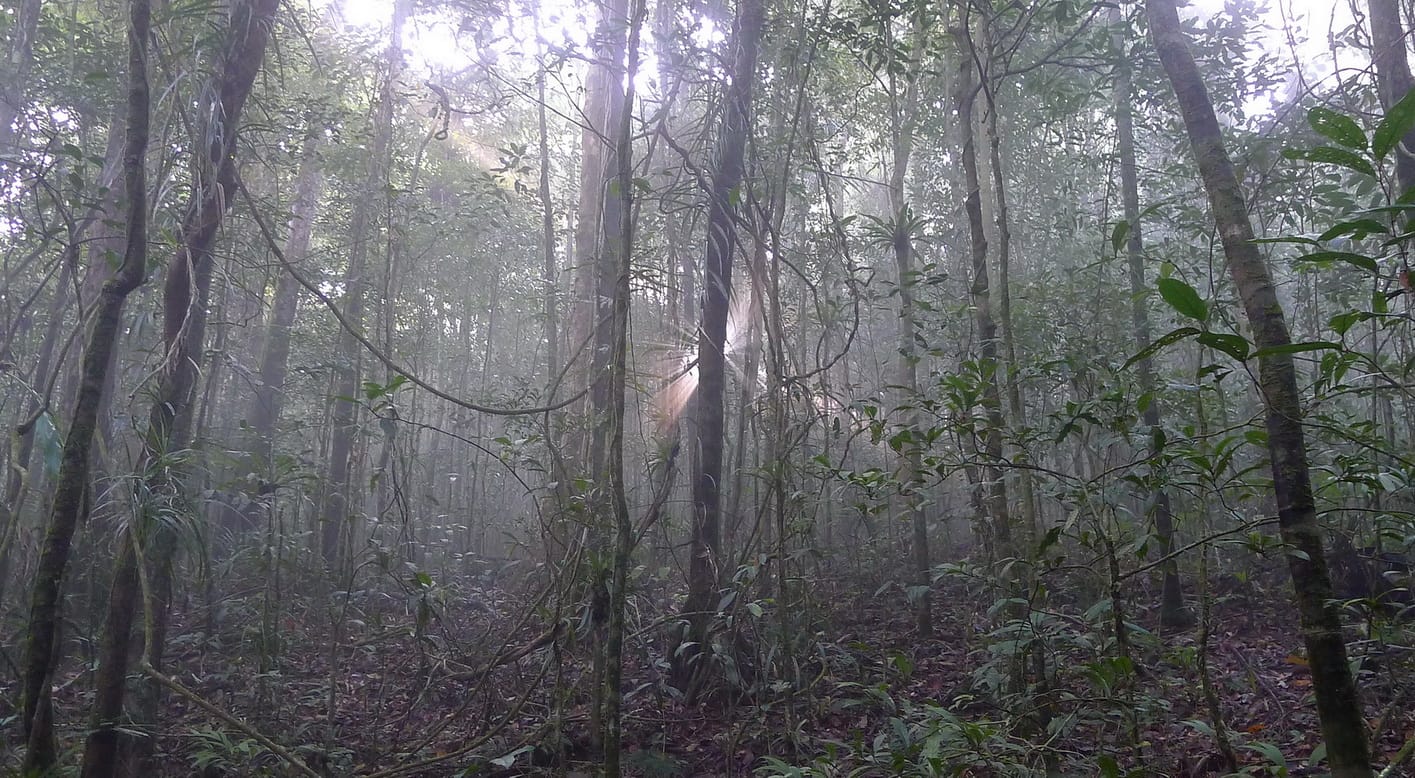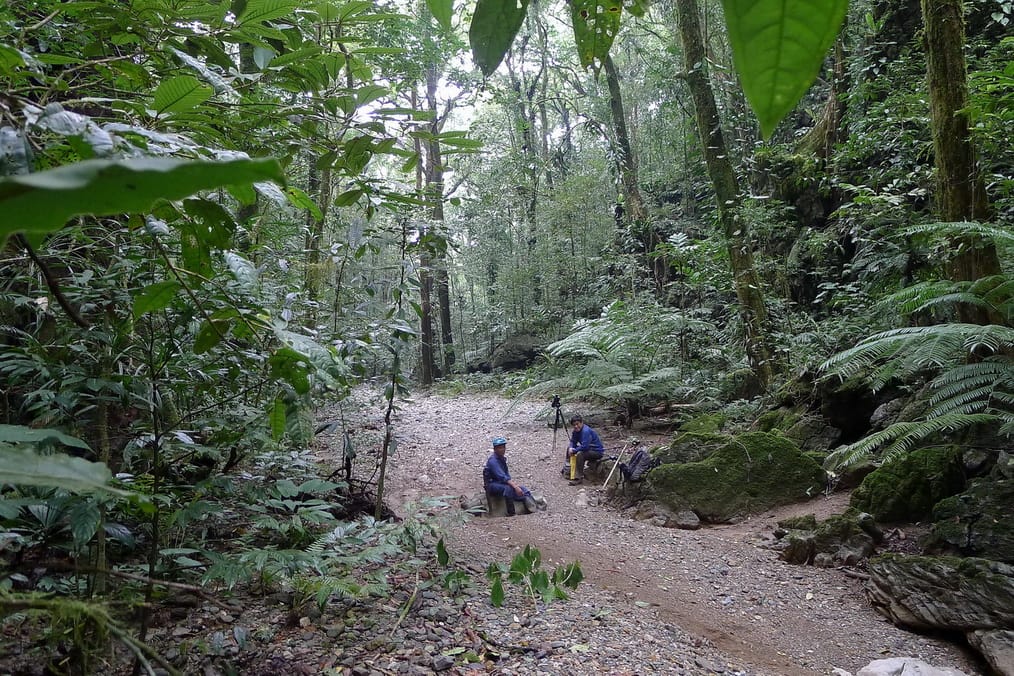 Bird Species
The birding highlights were the many Visayan Tarictic, a common bird in the area; a brief glimpse of a White-throated Jungle-Flycatcher; good views of a White-vented Whistler; and a pair of Pink-bellied Imperial-Pigeon in the scope. We didn't see nor did we hear any Negros Bleeding-Heart, our main target bird. They are seen regularly there, but we were told that this was not a good time of the year. Also seen in the forest were several noisy Blue-crowned Racquet-tail, a Spotted Wood-Kingfisher, lots of Philippine Bulbul, a few Balicassiao and Bar-bellied Cuckoo-Shrike, a Crimson Sunbird and a Yellowish White-eye. Jun pointed out a Philippine Needletail flying above the forest but we didn't see it well. Our early morning call at the Station was the beautiful song of a White-browed Shama, of the Visayan race superciliaris that does not have white wing bars. An article in the August 2011 issue of Forktail makes a strong case for that race to be lifted to species level Visayan Shama Copsychus superciliaris. Birds seen from our windows just around the Station include Philippine Tailorbird, Blue-headed Fantail, Elegant Tit, and a Red Junglefowl coming to pick rice two meters from the Station door. We also saw a yawning Philippine Frogmouth just outside the Station. It was opening its mouth wide but was silent and didn't appear to be catching insects. The Walden's Hornbill has not been seen in the Northwest Panay Peninsula for some time but the locals believe that it is still there. The Station has three caged Walden's Hornbill that were recently confiscated in coastal barangays and will be released in the area around the Station. The Walden's Hornbill can be seen in the mountains of Sebaste, Antique, just south of Pandan. The local contacts in Pandan can arrange trips there. They can also arrange hikes to Mount Madja-as to see the Panay Striped-Babbler. The forest is also rich in mammals, reptiles, spiders and insects. We saw a black hairy ground tarantula just below our rooms, a rather spooky sight.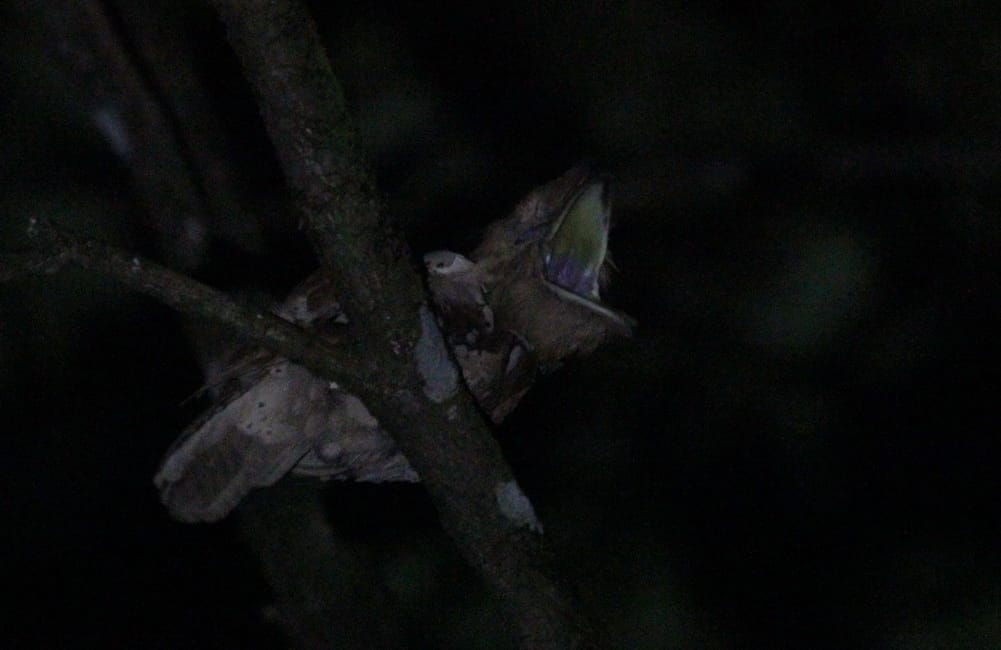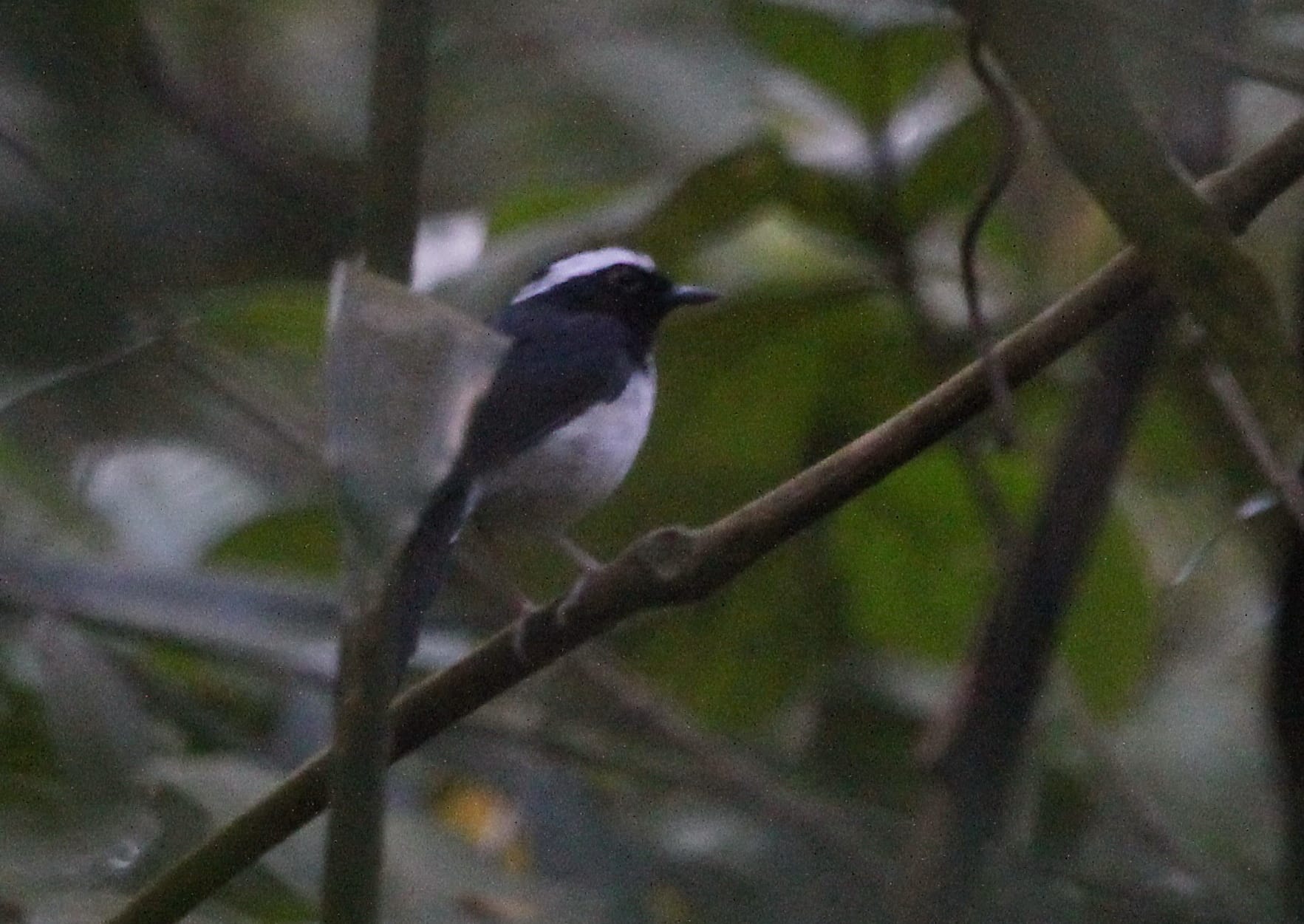 Invaluable Experience
Sibaliw Station is a great place to visit. It involves strenuous hikes to go there and back, and also to go birding in the forest, but to stay in the Station for a few nights in the isolation of the forest and in the company of Jun Tacud and biology research students is an invaluable experience, one I would recommend to all birders.