SOME OF THE INTERESTING THINGS THAT THE MEMBERS OF THE WILD BIRD CLUB OF THE PHILIPPINES DID IN DECEMBER
December is usually a very busy month for everybody. On top of the Christmas rush, here are some activities the club had this past month.
WBCP Christmas Party. The club's Christmas party was held at the La Vista clubhouse in Quezon City. Despite the rainy weather, lots of members came to the party.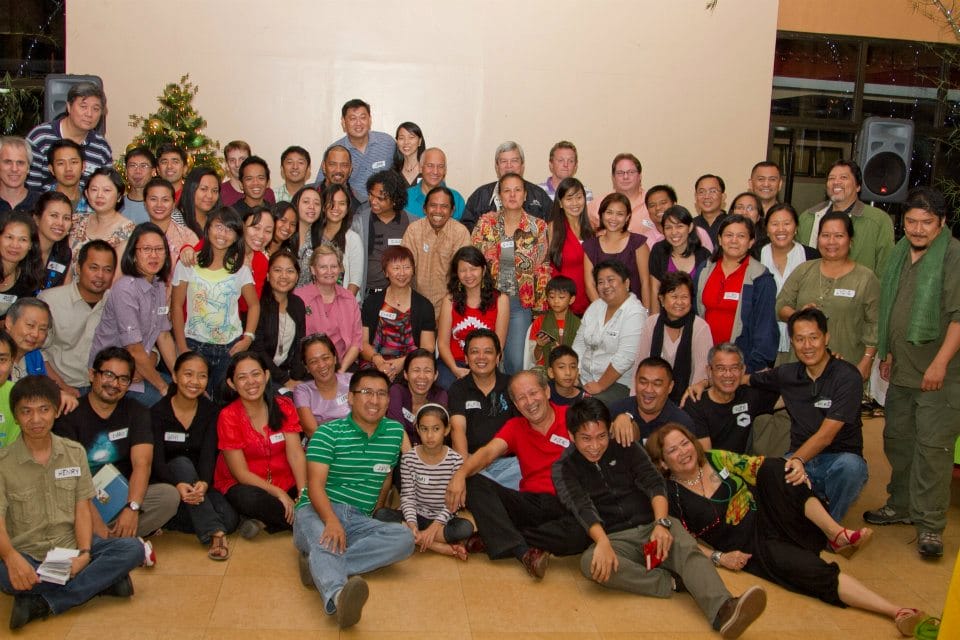 Post-Christmas Party. One Christmas party isn't enough! Another smaller party was held in the home of member Charlie Fernandez last December 26. Attended by around a dozen birders, another silent auction was conducted for "white elephants."
Ibong Dayo Festival. The second Ibong Dayo Festival was conducted in the Balanga Wetland Park in Balanga, Bataan. In partnership with the city government, members of the WBCP volunteered to conduct lectures, origami and drawing activities for the participants of the festival. (Photos by Anthony Sayson)
Guided Trips (2). The club conducted a couple of guided trips this month including one in UP Diliman for a group of Haring Ibon members and another in Balanga, Bataan for a Journalism class of UP students.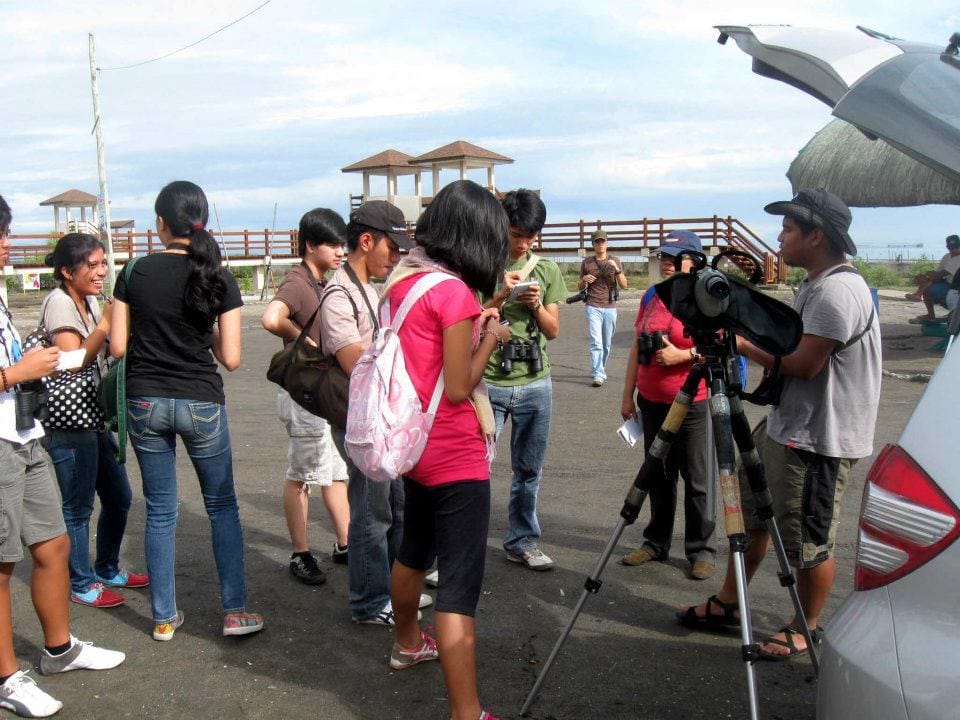 Club Trip (1) – A group of 10 birders went to visit the Pamitinan Protected Landscape which includes the Wawa Dam. The last trip to the area was back in 2010. Notable species seen were Scale-feathered Malkohas, an Indigo-banded Kingfisher and an immature Crested Serpent Eagle.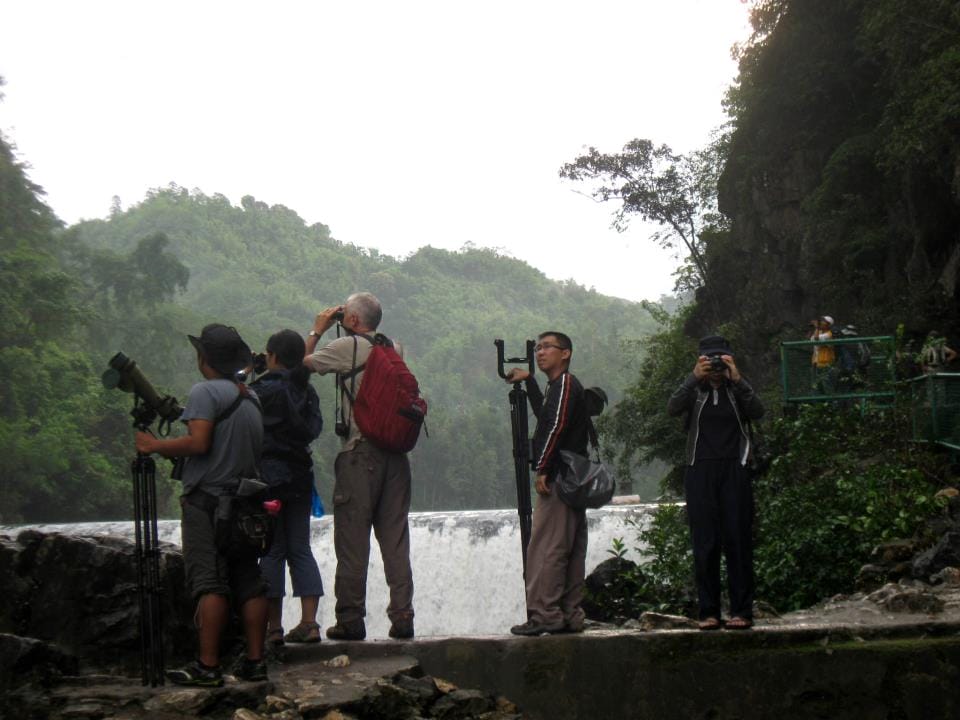 TV Patrol Interview. Mike Lu and Ixi Mapua were interviewed by a TV Patrol crew about the background of the Coastal Lagoon and the joys of birdwatching. Another interview was scheduled with Noli de Castro at the same site where Tinggay Cinco and new member Fred Socco accompanied Mike. Date of airing to be announced! (Photos by Tinggay Cinco)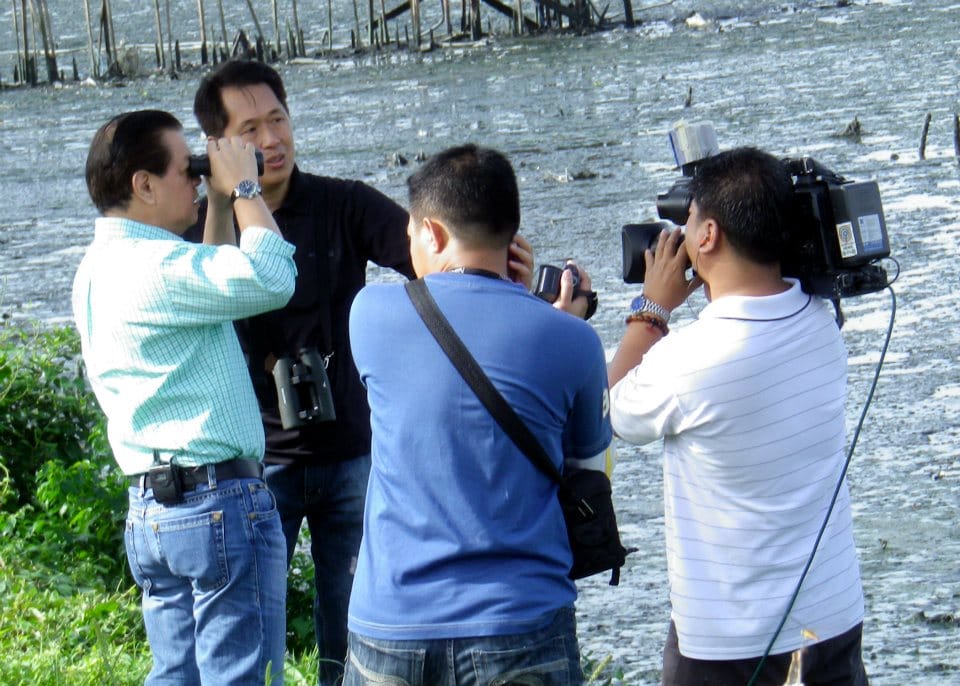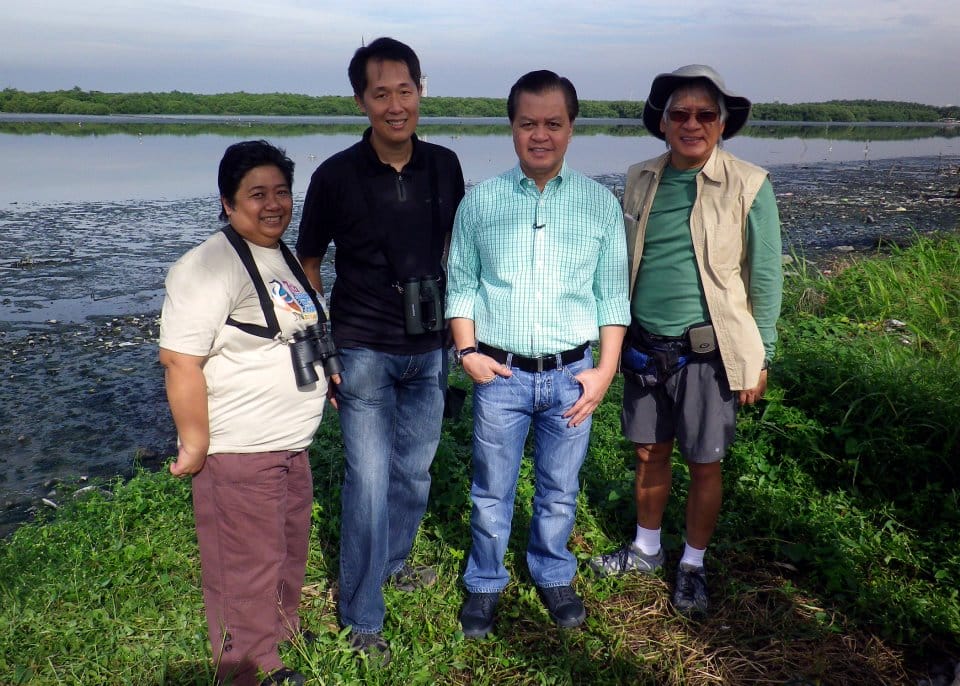 Rotary Talk. Our member and part of the Trips Organizing Committee, Jun Osano, recently gave a talk about birdwatching to the Rotary Club of Marikina Heights. His talk focused on the basics of birding and some birds one can find in our urban areas.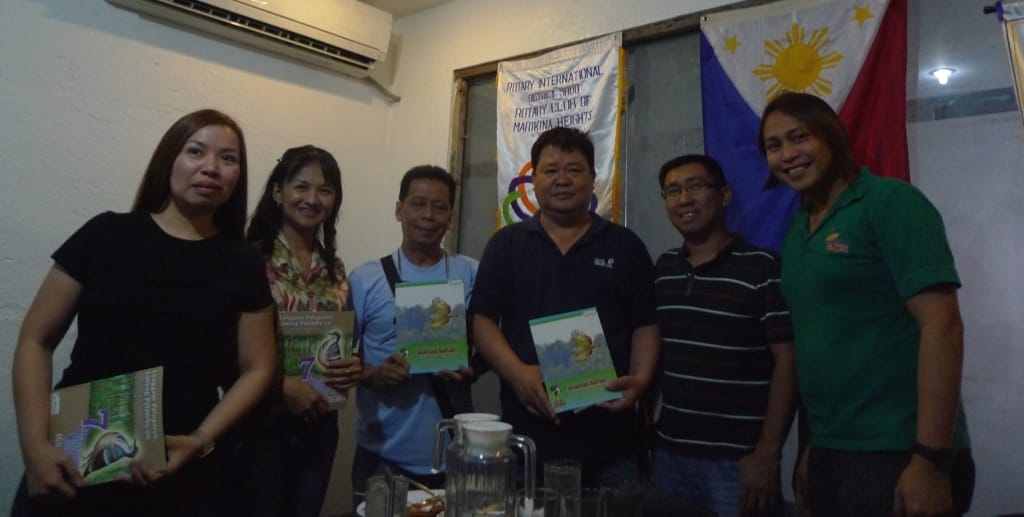 LPPCHEA Stakeholders Consultation Workshop. Representatives from the different stakeholders of the Las Pinas-Paranaque Critical Habitat and Ecotourism Area (LPPCHEA). The WBPC is one of the stakeholders and was represented by Gina Mapua and Arne Jensen. Other stakeholders include residents and local government units of Las Pinas and Paranaque, coast guard, navy and other groups.
Balanga City's 11th Foundation Day. Balanga City celebrated its 11th Foundation Day last December 30 and Mayor Joet Garcia invited the WBCP to join in their festivities. A group of birders went and, of course, did some birdwatching in the Balanga Wetland Park and in the Tortugas fishponds. (Photos by Tinggay Cinco.)