WBCP MEMBER AND PHILIPPINE SCIENCE HIGH SCHOOL TEACHER JONATHAN JAVIER SHARES HIS STUDENT'S EXPERIENCES AS THEY WENT BIRDWATCHING FOR THE FIRST TIME
Birdwatching as an Alternative Classroom Learning Experience (ACLE)                  by Jonathan Javier
One class day of November, a little past twelve noon while I was checking my students' papers, Alison excitedly entered the office where I was working and demanded that I should go with her research group and see for myself what they had seen. It was a Little Egret down the creek inside Philippine Science High School – Diliman. Alison Estabaya together with Lea Lite and Alyssa Yapyuco are three senior research students that I am supervising in the field every Friday morning for their work doing an avian survey in the campus.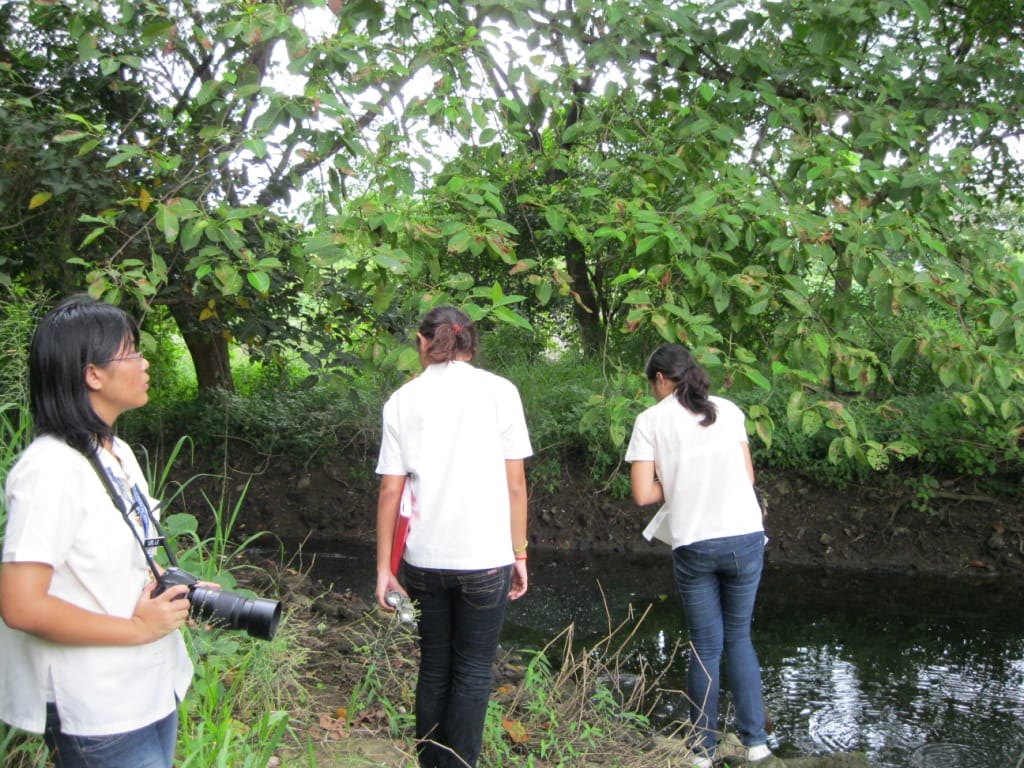 All three senior students were participants in the Alternative Classroom Learning Experience (ACLE) last September 2, 2011 as part of the school's annual Humanities Week celebration. I am not expected to sponsor an activity for this week-long celebration because I am from the science and technology department. But I just love the outdoors, and this event was the perfect opportunity to share my passion to the kindred spirits in the community.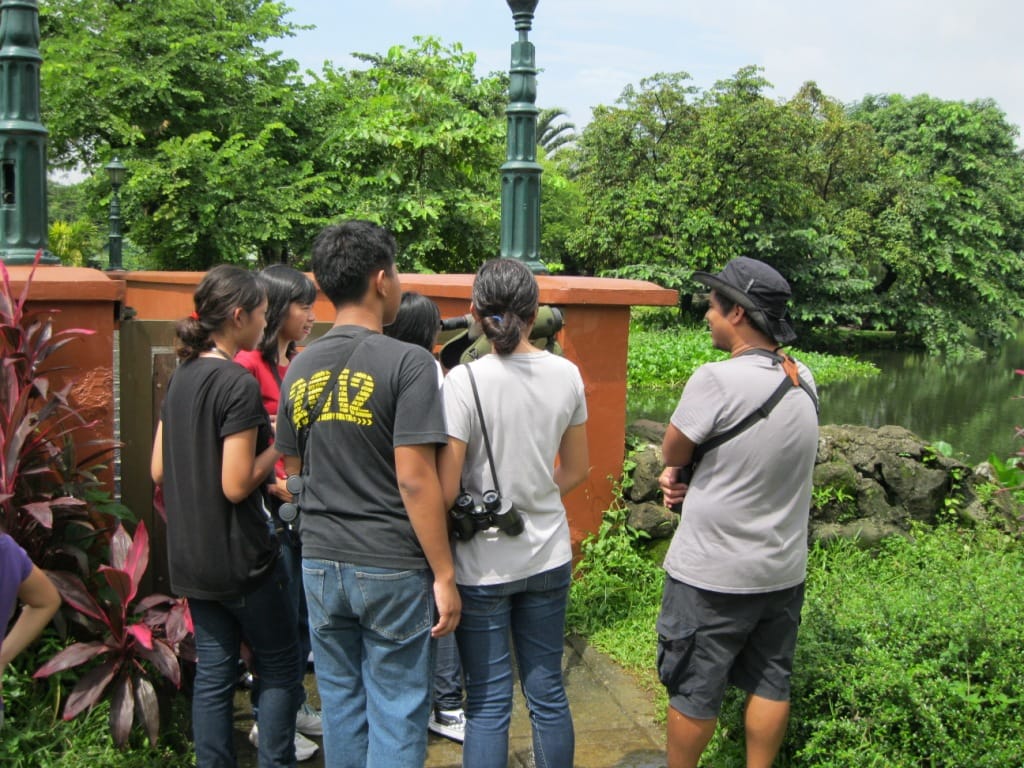 The guided birdwatching trip was participated by fourteen senior students and one biology teacher. Guided by Jops Josef, Maia Tañedo, Boboy Francisco, Rhea Bautista, Des Cambaliza and Clemence Pinlac, we were able to identify seventeen bird species and witnessed a tree-dwelling squirrel in Ninoy Aquino Parks and Wildlife Center.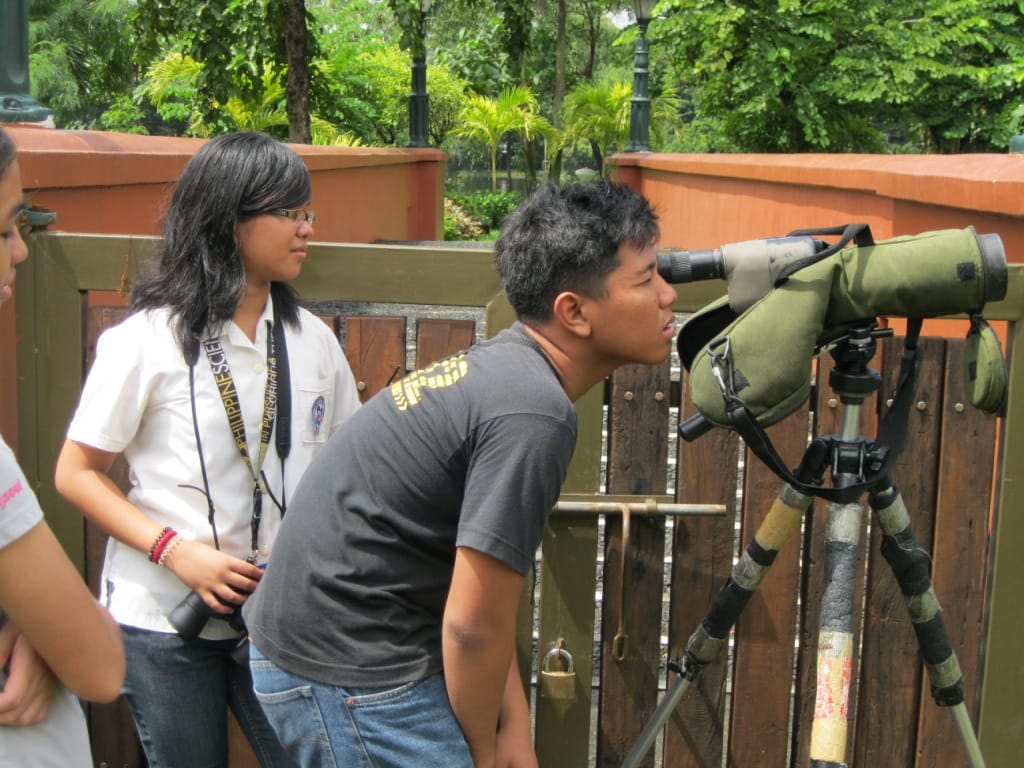 Exclaimed by Angie Tiglao: "Woah, may mga ibon pala sa mga punong ganyan! (I didn't know there are birds in those kinds of trees!) The trees just looked like normal trees from afar, until you get a close-up." Two students experienced and discovered the physical requirement of the activity: "I admit it was quite tiring and I felt fatigued after the second hour or so, though the guides' announcements of a new bird being spotted would always excite me", shared Gilbert Bercero. "After a few hours I already felt quite tired; I guess this was because I wasn't used to craning my neck while walking so far. If only I had acquired such a stamina for something like bird watching, I'm sure I would have endured far longer — I was already spotting so many birds!", said Alison Estabaya.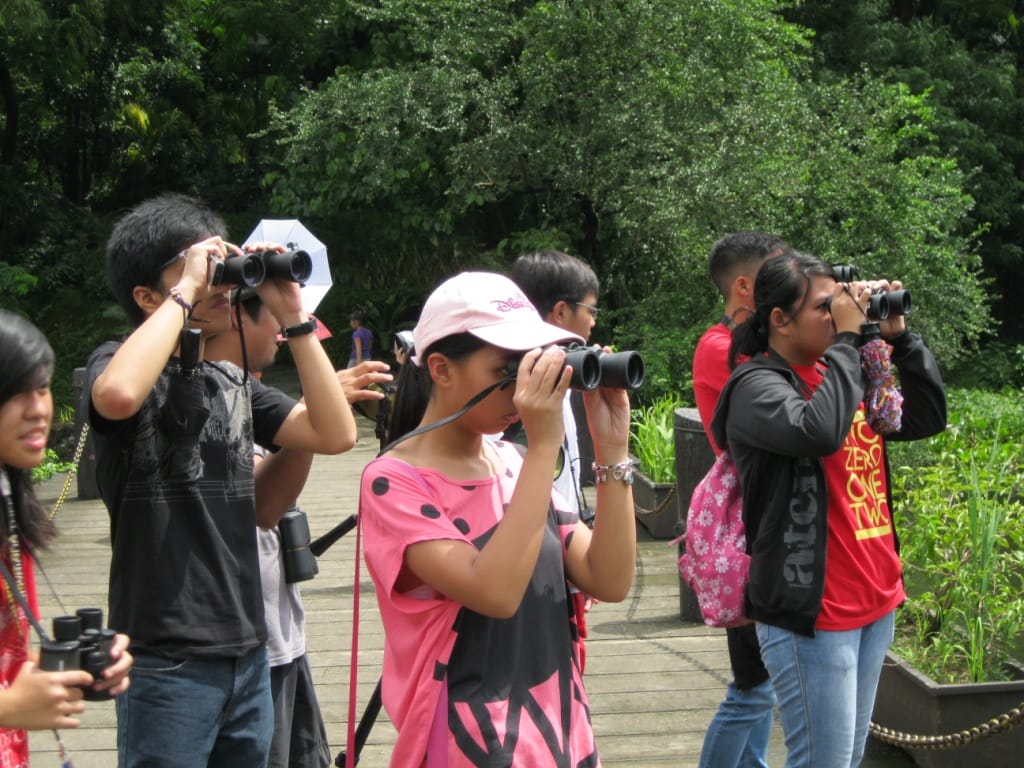 At the end of the day in a class setting, there is nothing far rewarding than to hear feedback from your students that they appreciate what you tried sharing with them: "Sir the bird watching was so fun!!! I'd love to go to the next trip again. I discovered a lot of birds and began to appreciate them more. I even have my spark bird which is the Yellow Bittern and the Brown Shrike", shared Shaira Dy. "The activity was nicely organized. It was exciting and relaxing at the same time. The guides were very helpful and friendly. If in case another similar activity would be planned, I would be happy to join again", shared Jeremil David.