The start of the rainy season did not stop the number of activities the club had last June. Here's a summary of what the club has been busy with the past month.
space
JUNE ROUNDUP                                                                                                                   Compiled by Mike Lu and Maia Tañedo
1 – Philippine Bird Fest meeting with DENR. A Philippine Bird Fest meeting was conducted with partners from DENR-NCR, Protected Areas & Wildlife Bureau, Manila Bay Coordinating Office, and Department of Tourism-NCR to update on each other's commitments and responsibilities.
2-6 – Birding Sanctuary Training in Romblon. The WBCP, represented by Melanie Tan, Trinket Canlas, and Adri Constantino, conducted an introduction to birding and training for residents of Romblon with full support from the local government.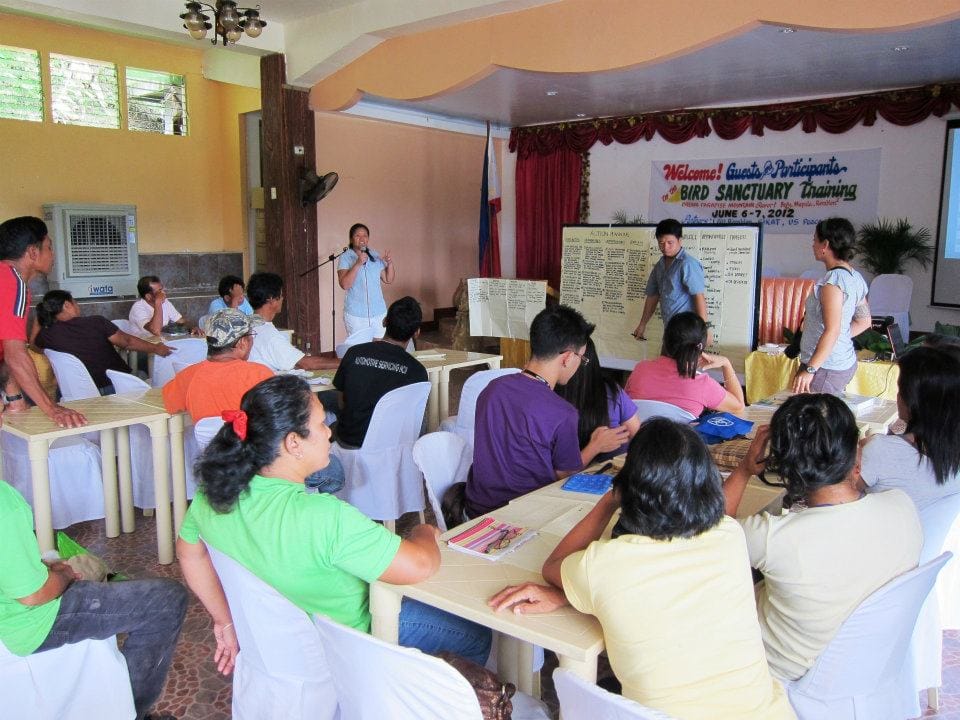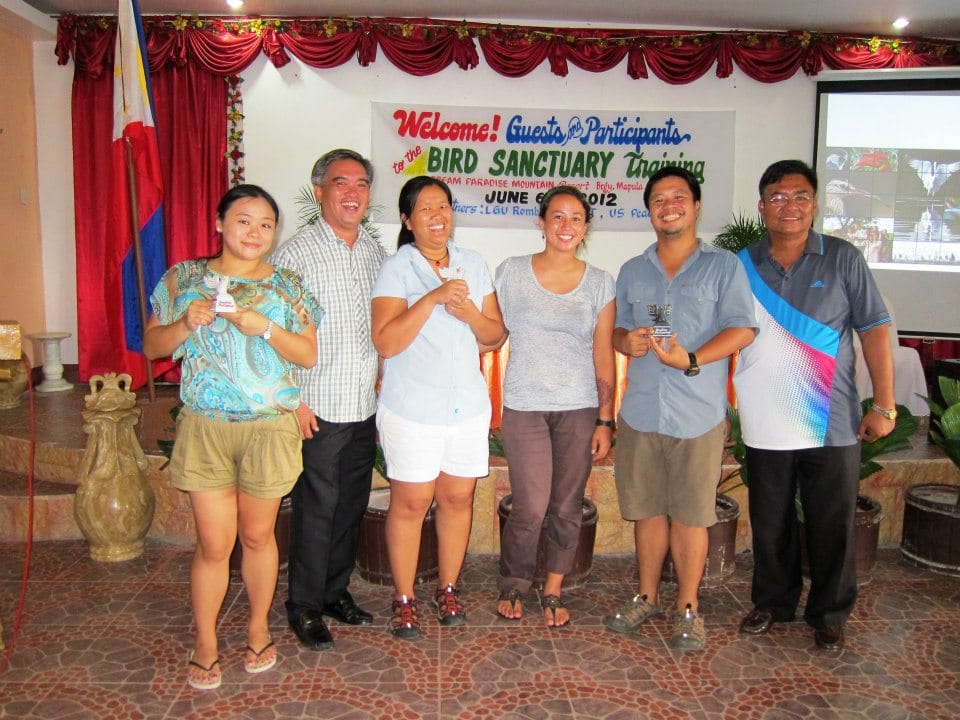 10 – Visiting birders go with WBCP members to the La Mesa Ecopark and the Angono Petroglyphs. Visiting birder from Boston, EM Ganin, joined some members of the WBCP to go birding in the La Mesa Ecopark. The group was also joined by other visiting birder friends, Martin, Pedro and Cindy. The group then proceeded to the Angono Petroglyphs.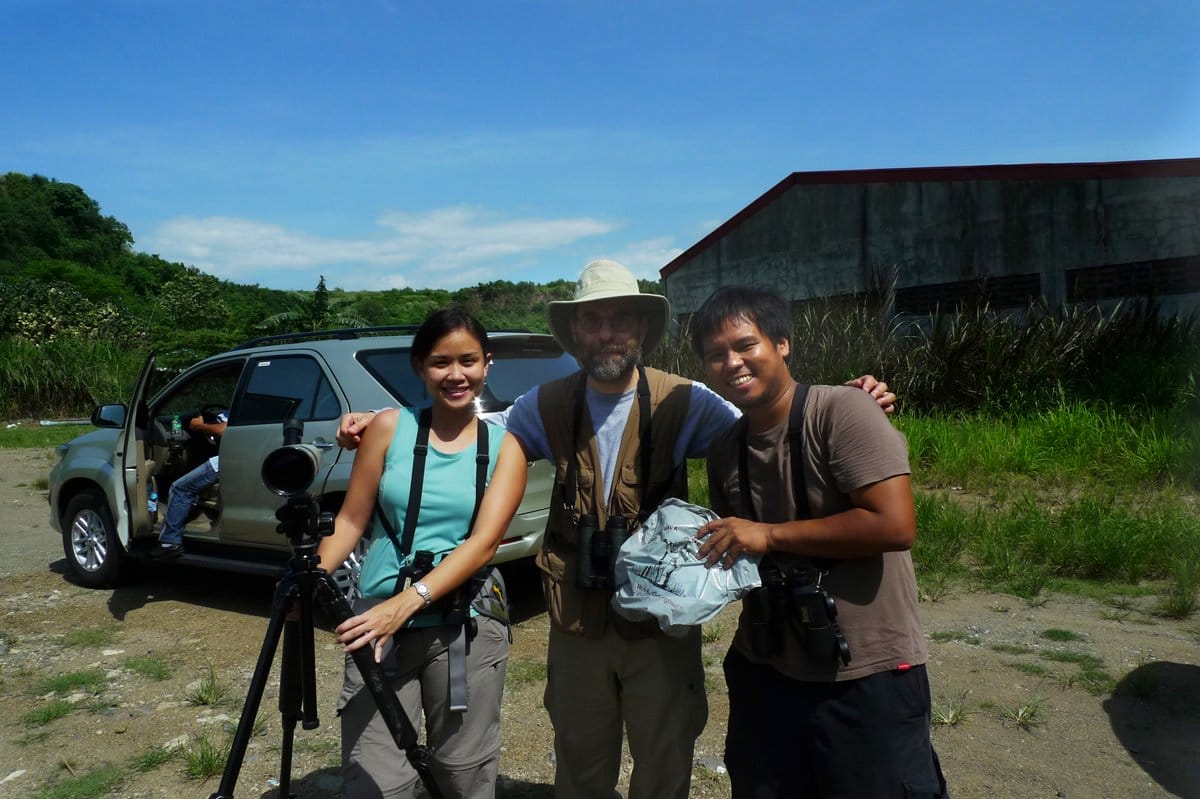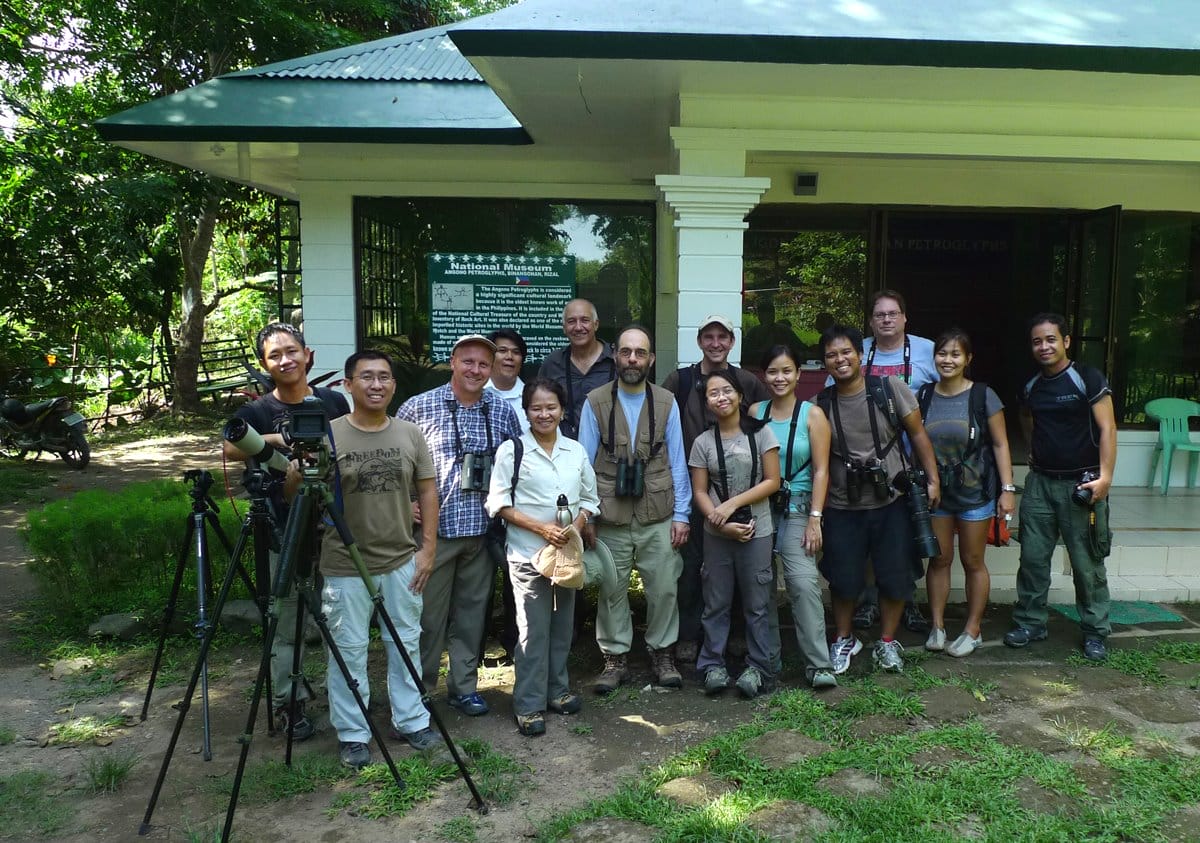 12 – Club Trip to Tanay Ranforest Camp.  Members of the WBCP went to the Tanay Rainforest Camp for some Independence Day birding. Despite the rainy weather, the group saw and heard 43 bird species. These include White-browed Shama, Scale-feathered Malkoha, Ashy Ground Thrush, and thermalling Oriental Honey Buzzards and Crested Serpent Eagles.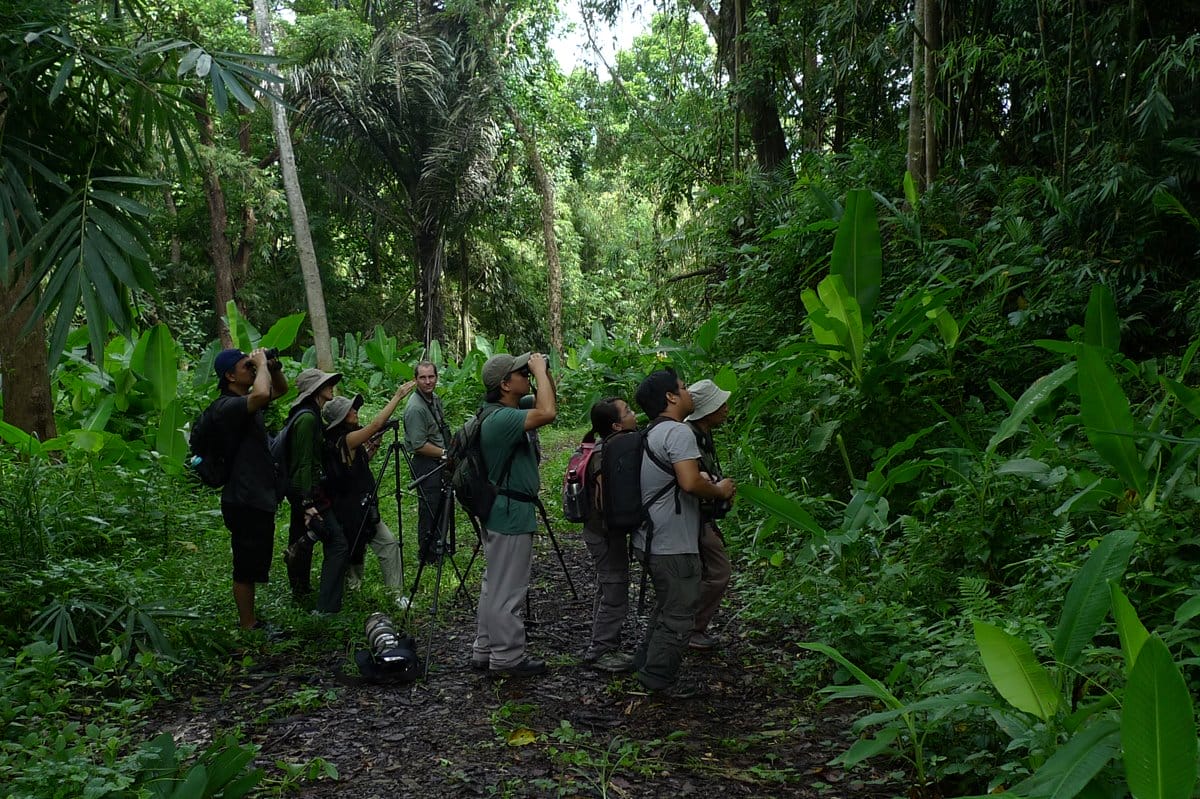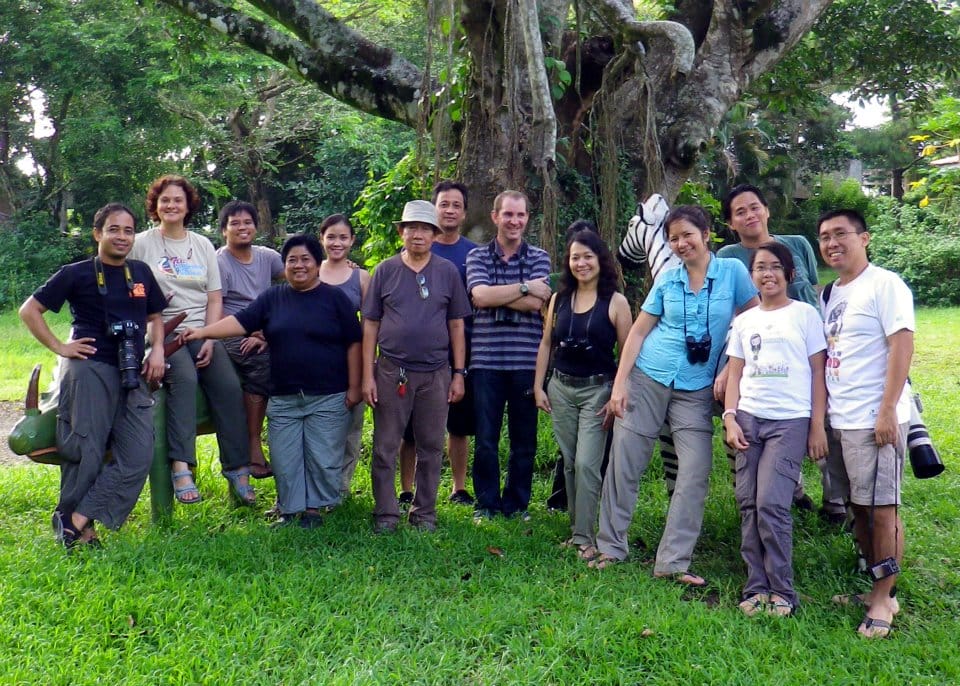 20 – Meeting of LPPCHEA Council. The Las Pinas-Paranaque Critical Habitat and Tourism Area council presented the draft management plan for the Critical Habitat at the Heritage Hotel.
23 – Philippine Bird Fest Meeting. An organizational meeting for the upcoming Philippine Bird Fest was held at the home of Jops Josef. In attendance were most of the committee heads and volunteers for the various committees.
24 – Guided Trip at the Philippine Science High School Campus in Quezon City. A public guided trip was held for the first time in the Philippine Science High School campus in Quezon City. PSHS teacher and WBCP member Jon Javier helped organize the trip which was attended by 23 participants and 10 WBCP guides. Some species the group saw include Zebra Dove, Pied Fantail and good views of perched Pacific Swallows and feeding Colasisi.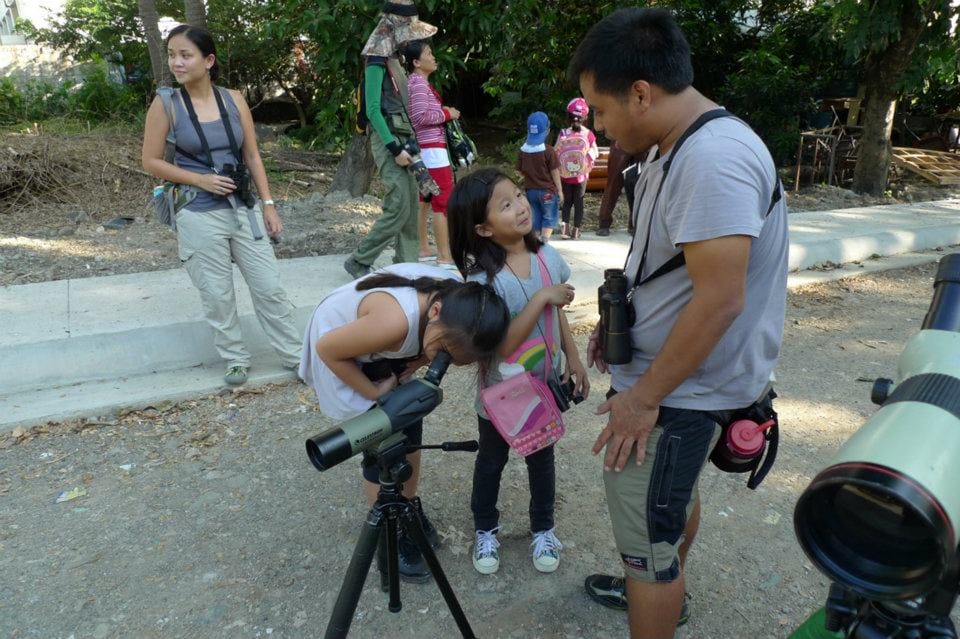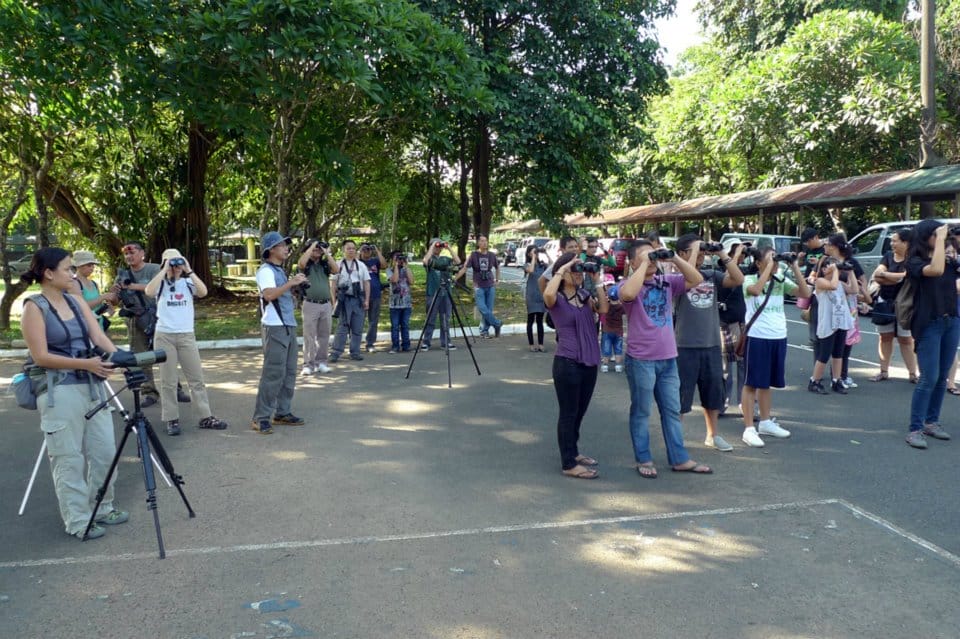 27 – WBCP on Radio Veritas. The WBCP was invited to the Veritas846 AM radio show, Pamilya Mo, Pamilya Ko (Your Family is My Family) to talk about the club and birdwatching. Jops Josef and Maia Tanedo guested on the radio show hosted by Mr. Bernard Cañaberal and Ms. Jovi Barretto.