Birding Sites Editor Christian Perez has visited Batanes many times. In this article he describes the different birds that can be seen in Batanes and the best times to visit.
space
Birding in Batanes
by Christian Perez
Birding Sites Editor
Batanes as a tourist destination needs no introduction, but it is not that well known as a birding destination. The province consists of 10 islands, only three of which are inhabited: Batan, Sabtang and Itbayat. It hosts a number of resident species and races that are not found in the rest of the Philippines (except in many cases for Babuyan Islands), and is also on the migration path of practically all the Philippine migratory birds. The preferred time for tourists to visit is February, called the winter season for the locals, when it is windy and cold, and there is no risk of typhoons. But for birders the best time to see migrant birds is the second half of October, when the migratory birds travel south from Taiwan and stop in the islands in large numbers. This is a time when you can see both the birds that just pass through on their way south as well as those birds that will winter in Batanes. The only problem with October of course is that if you are caught there by a typhoon you might be stuck for some time before flights resume. Resident birds can be seen all year round, but the best time is during the breeding season from March to June. The weather can be uncomfortably hot in summer in Batanes.
Resident and breeding birds
Most of the resident birds are of endemic or near-endemic races. The star of Batanes birds is the Japanese Paradise-Flycatcher, a bird that breeds in Batanes from March to August and migrates to Luzon, Mindoro, Palawan and Borneo the rest of the year. It is relatively easy to spot just outside Basco during the nesting season in May. The Chestnut-eared Bulbul is common, noisy and conspicuous in patches of forests. It is the only Bulbul in Batanes. The Whistling Green-Pigeon is uncommon, and seems to be easier to find in more forested Itbayat than in Batan. The Ryukyu Scops-Owl is common and can often be heard at night outside Basco, but some patience is required to spot it. Its range extends from Ryukyu (Japan) and a few islands off Taiwan down to the Babuyan islands.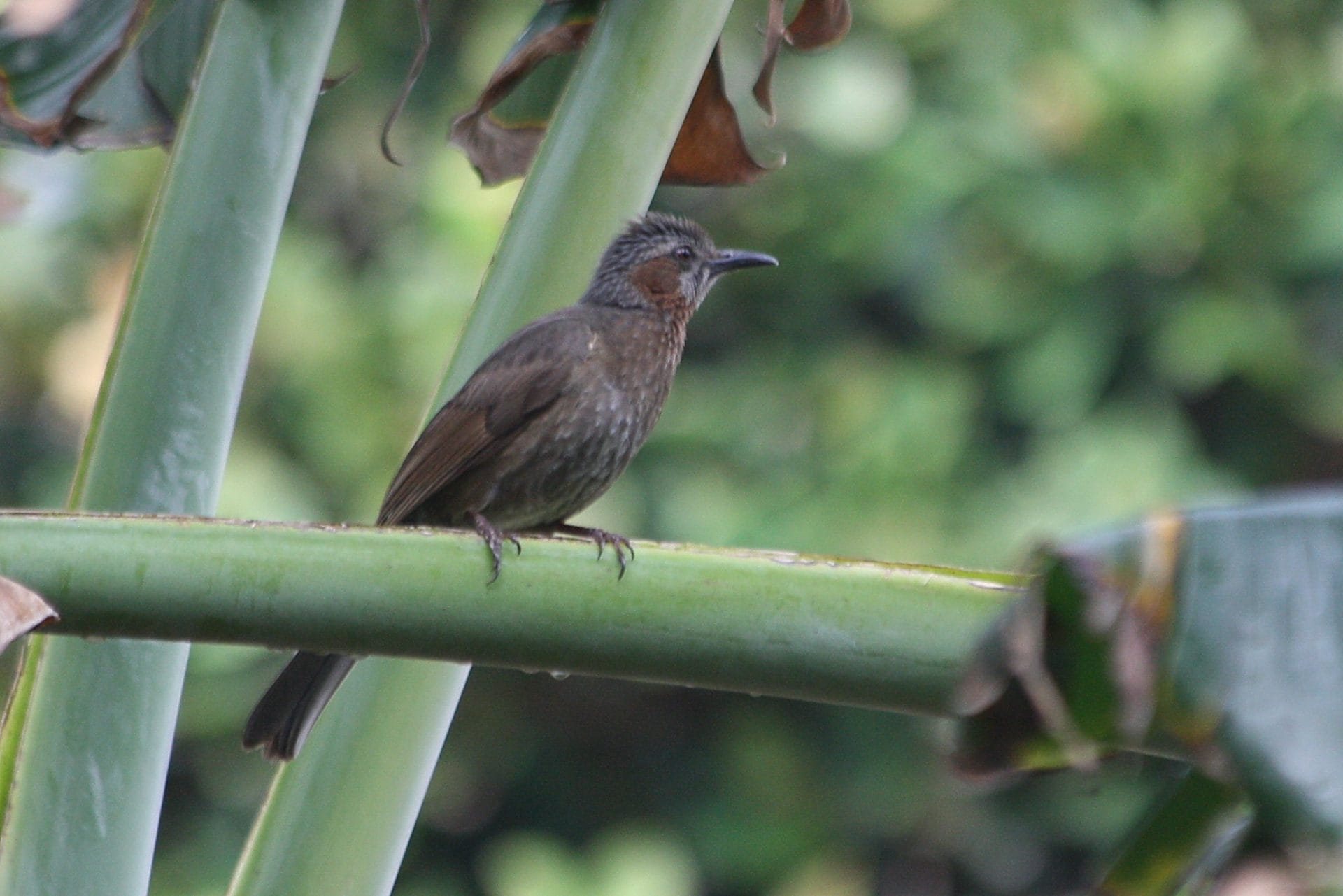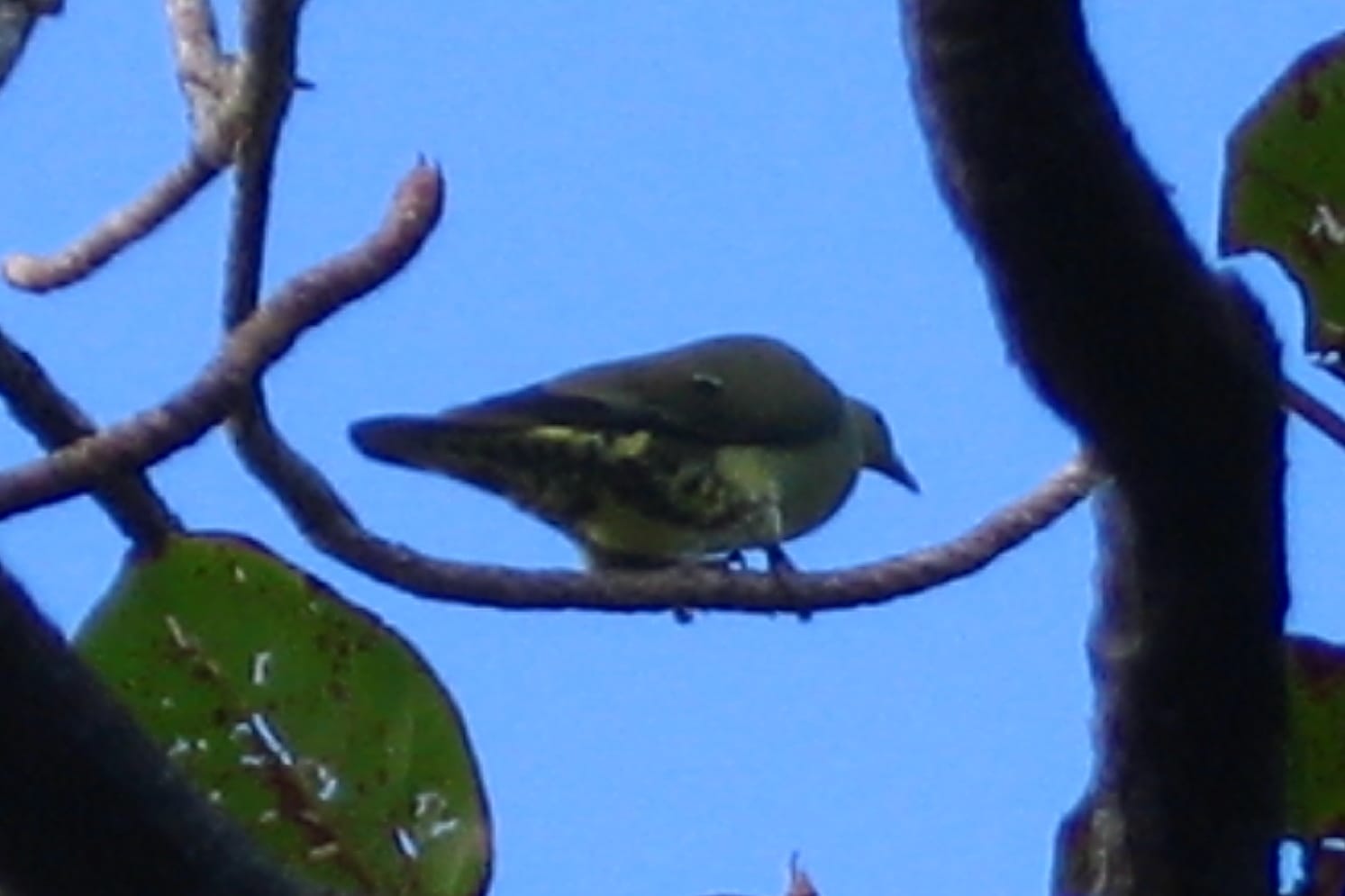 Other resident birds that are common in Luzon are also of a different race in Batanes. The Lowland White-eye batanis is endemic to Batanes and is larger and brighter than the Luzon race meyeni. The Zitting Cisticola brunniceps is a resident found only in Batanes within the Philippines. The Philippine Cuckoo-Dove septentrionalis is endemic to Batanes. Like the phaea race endemic to Calayan Island it is darker and larger than the tenuirostris race found in the rest of the country. The Black-chinned Fruit-Dove longialis is endemic to Batanes and Babuyan Islands. The Slaty-Legged Crake alvarezi endemic to Batanes is darker above than the eurizonoides race in the rest of the Philippines. The Philippine Coucal carpenteri is endemic to Batanes and is all black like the mindorensis race. The Fork-tailed Swift kanoi is recorded is Batan and Sabtang. The Chestnut Munia formosana is found in Batanes, Babuyan, and extreme Northern Luzon.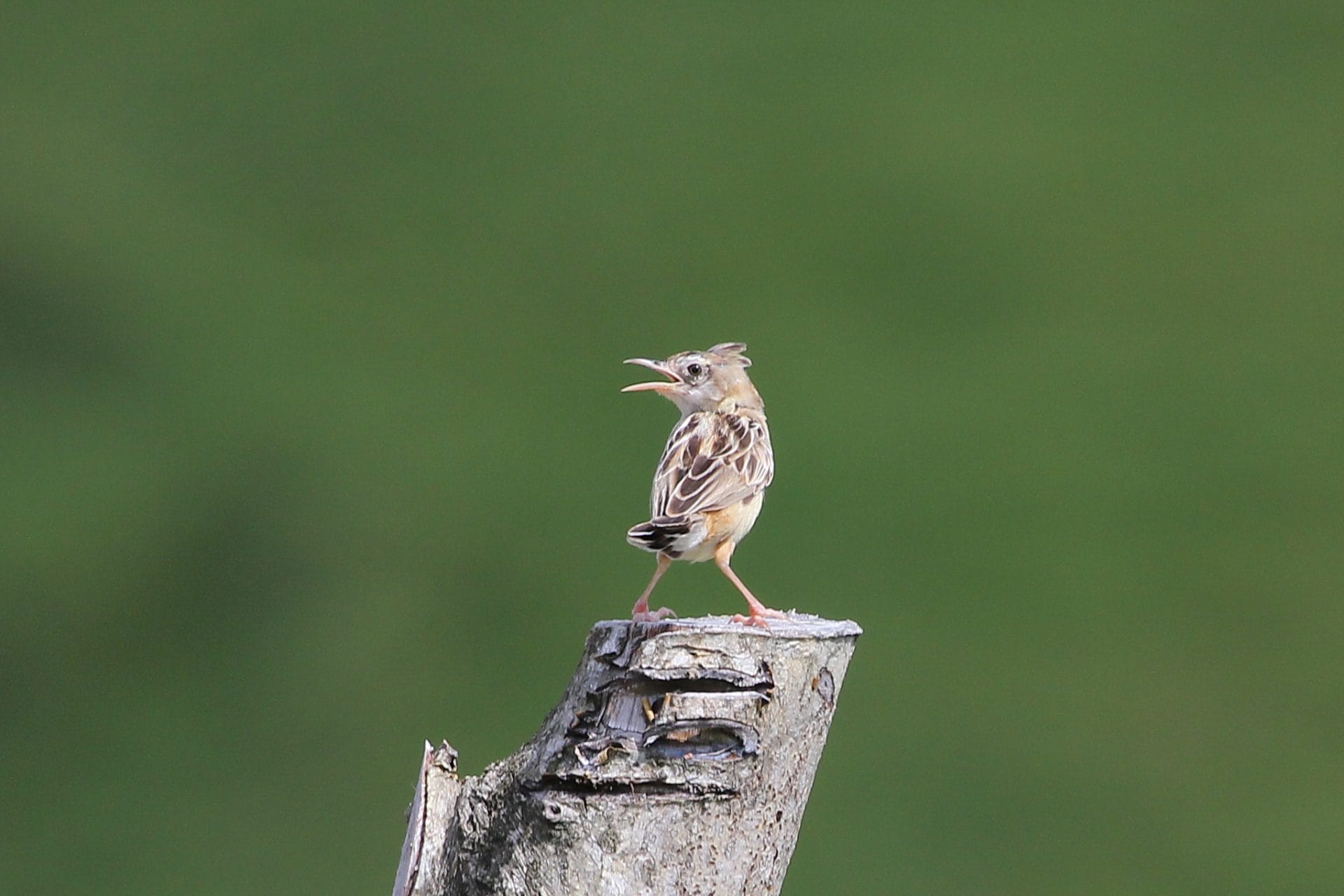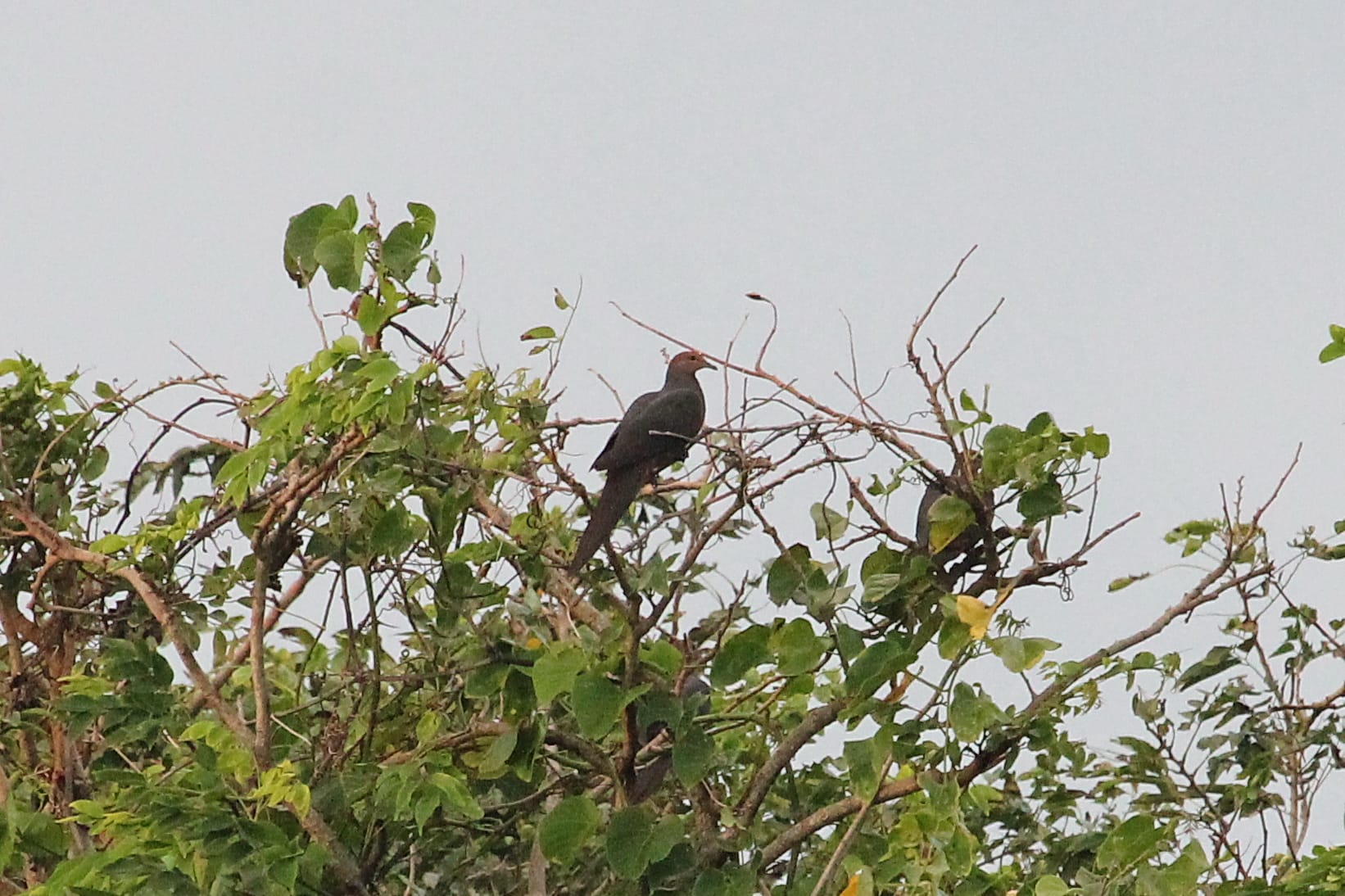 Some Philippine resident birds (but by far not all) extend their range to Batanes. The White-bellied Sea-Eagle which can be seen flying around Itbayat Island and the smaller islands north of Itbayat, with a pair nesting every year in the cliffs at the north tip of Itbayat. Cattle Egret are a common sight in all the inhabited islands. The Blue Rock-Thrush is known in the Philippines as a migrant but breeds in Batanes where it is one of the most common birds. There is no Sunbird or Flowerpecker of any sort in Batanes.
Migrant birds
All Philippine migratory birds fly through Batanes on their way north and south, so it is not possible to list them all. I will just give a few examples of interesting birds recently recorded by WBCP members. The White Wagtail is common in late October in and around Basco. The White-Shouldered Starling (one of the few birds with blue eyes) and Chestnut-Cheeked Starling can be seen in the trees around the Basco Plaza in October. A Silky Starling was spotted just outside Basco in January 2010. A Brambling was photographed on Itbayat in March 2010 (the picture can be seen on www.facebook.com/philippinebirds). Good places to see migrant waders and water birds are a pond at the north end of Batan Island near Songsong Beach, and a small lake near Savidug in Sabtang Island. In late October 2011 our group spotted Northern Pintail, Green-winged Teal, Spot-billed Duck, Eurasian Widgeon, Garganey, Northern Shoveler and Tufted Duck around those ponds. We also saw a Great Cormorant in Basco Bay as well as in the pond in Sabtang. A Common Snipe was seen right in the middle of the Basco Plaza after a heavy downpour. A Eurasian Kestrel was spotted flying overhead in Sabtang. A group of eight Sharp-tailed Sandpiper was seen in dry grass in the middle of Itbayat in January 2010. A Black-faced Spoonbill was reported in February 2011 in Mahatao, Batan Island (with earlier reports in 2001 and 2004). A Herring Gull and a Black-tailed Gull were reported in Basco Bay in February 2008. Groups of pelagic Wedge-tailed Shearwater can be seen flying low over the water around the islands from April to August, particularly around the small islands north of Itbayat. New birds for the Philippines are always a possibility: Black-headed Bunting and Yellow-rumped Flycatcher have been reported!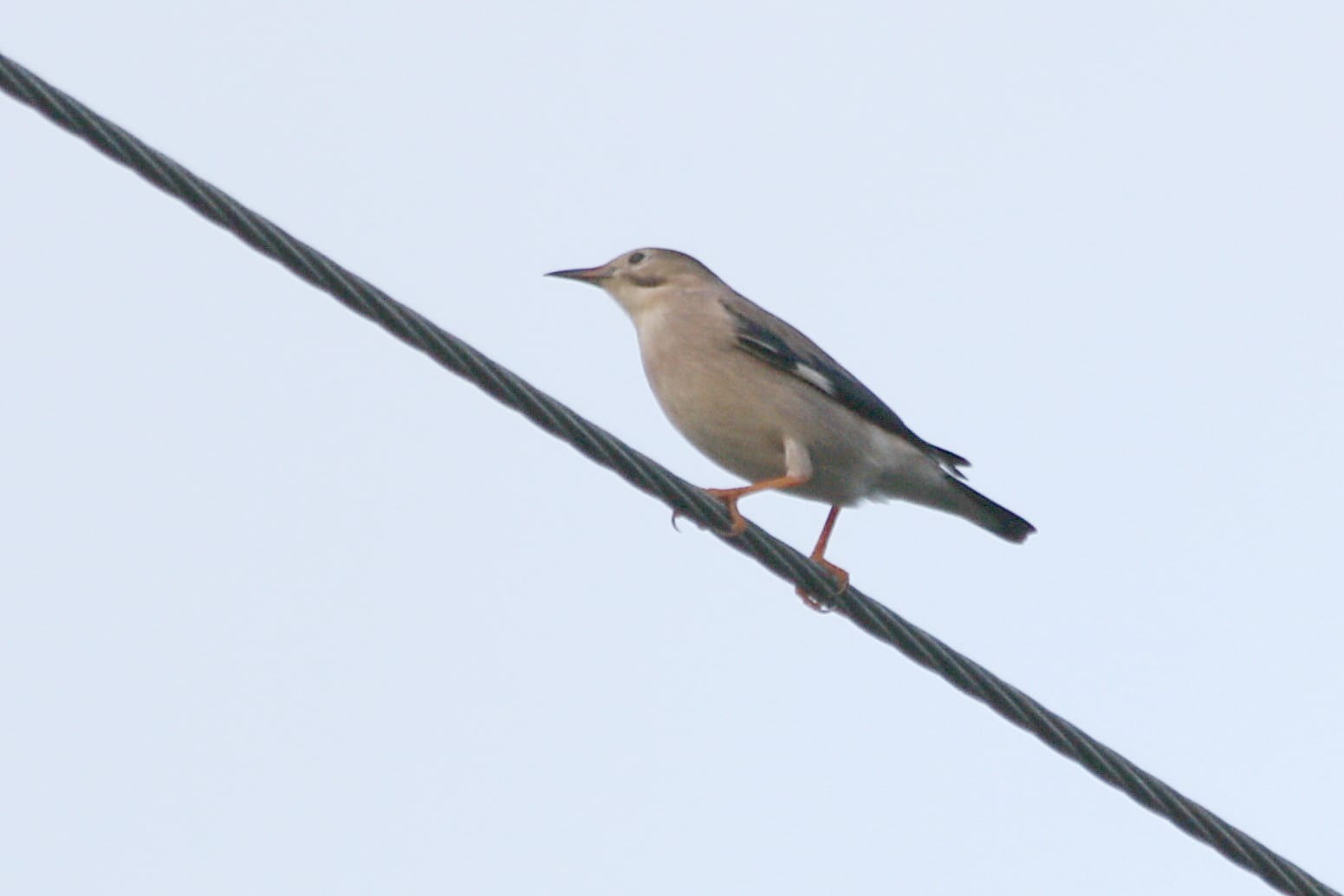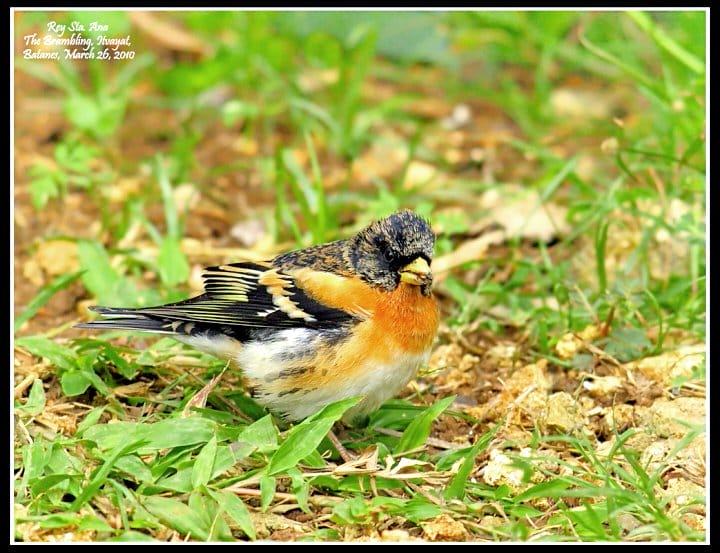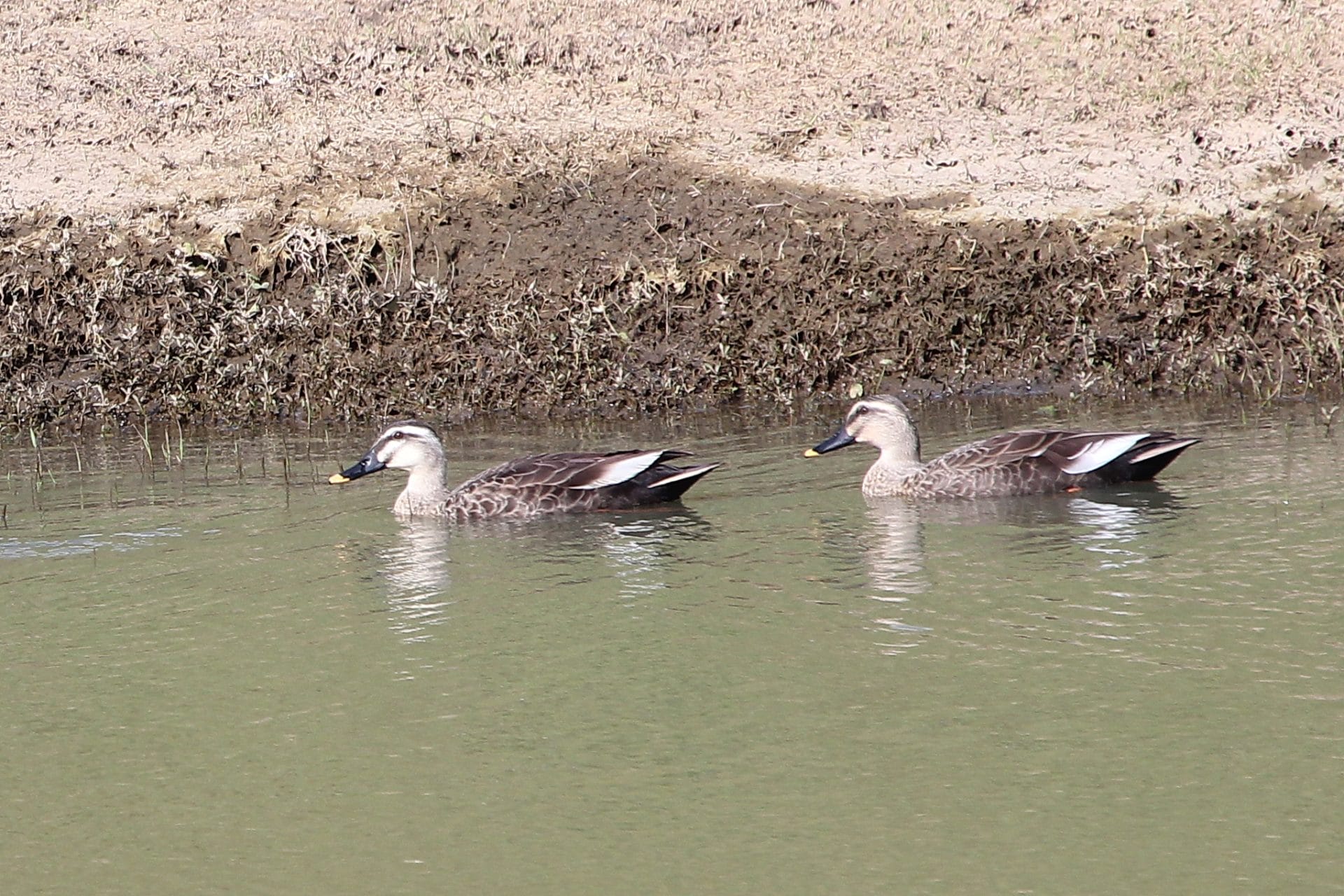 Practical information
Flights to Batanes: Sky Pasada (http://www.skypasada.com) flies to Basco from Manila, Laoag and Tuguegarao. A round-trip ticket from Manila currently costs around P15,000 as per their website. SEAIR and Skyjet also fly to Batanes from Manila but it seems that their operations have been temporarily suspended. North Sky and Air Republiq fly to Basco from Tuguegarao or Laoag. Bear in mind that if your baggage is in excess of the weight allowance the airline does not guaranty that your baggage will be on the same flight.
Transportation: to travel around Batan Island, rent a van or a motorbike, which can be arranged by the hotel where you are staying. Local boats cross daily to Sabtang, usually twice a day. The crossing takes about 1 hour. There are also daily boats to Itbayat if weather permits. The crossing takes about 4 hours. Air Republiq flies 8-seater planes from Basco to Itbayat. The flight takes 12 minutes and costs about P2500 round trip. Schedules are erratic and they normally fly only if there are enough passengers on that day.
Food and accommodation: There are several inns and hotels in Basco. My personal favourite is Shanedel's Inn (http://shanedels.wix.com/batanes). They provides friendly personalized service and have the best location, although they are not strong on maintenance.  They can arrange for transportation around Batanes, and serve good food. The view over Basco Bay is unbeatable. There are a few restaurants around Basco that are not always open so the options are limited. Bring your own food supplies when you travel out of Basco. In Sabtang, a few basic rooms are available at the tourism office in Centro. In Itbayat a few local residents offer homestays (for example Ms. Cano 0919 300 4787)
As a birding guide I recommend to contact Roger Amboy (0918 333 1797). He knows everything and everybody in Batanes, can arrange transportation, knows the birding sites and can identify common birds by their local names. In particular, he can help find the Japanese Paradise-Flycatcher (locally known as Tiwayway) and the Ryukyu Scops-Owl.