Davao-based WBCP member Pete Simpson writes about an interesting mountain birdwatching area near Davao.
space


Birding Eden on the slopes of Mount Talomo
By Pete Simpson

Many birders visiting Mindanao only get to see PICOP and Mt Kitanglad, but a half day session at this safe and accessible site may add a few species to the trip list. Just a one hour drive from downtown Davao takes you to Barangay Eden on the slopes of Mount Talomo.

I had spent much of 2011 searching for a mountain birding site close to my home in Davao City, but credit for finding this birdy trail at Barangay Eden goes to veteran WBCP member Mark Wallbank who visited earlier this year.

Where it is and getting there: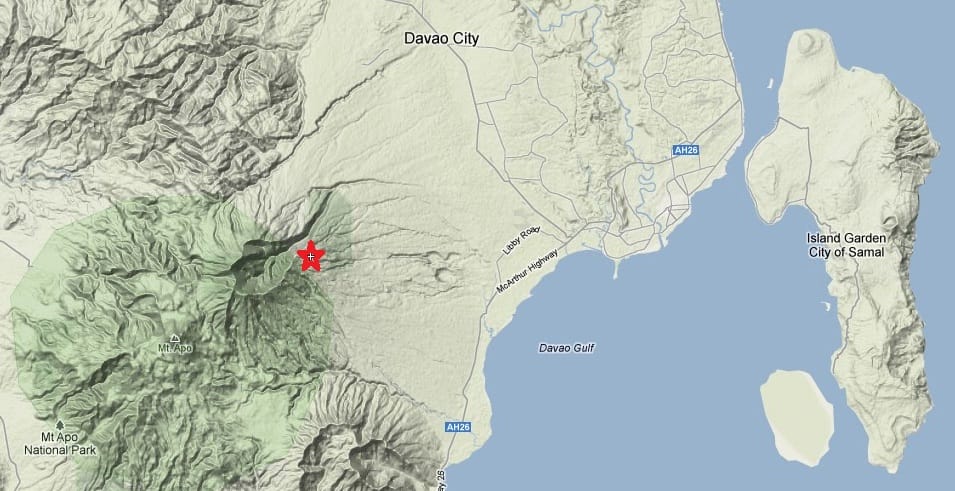 Barangay Eden, highlighted by the red star above,  is on the Eastern slope of Mount Talomo, just a few km outside of the Mt Apo national park (the green shaded area) , but some days hike from the Mt Apo summit.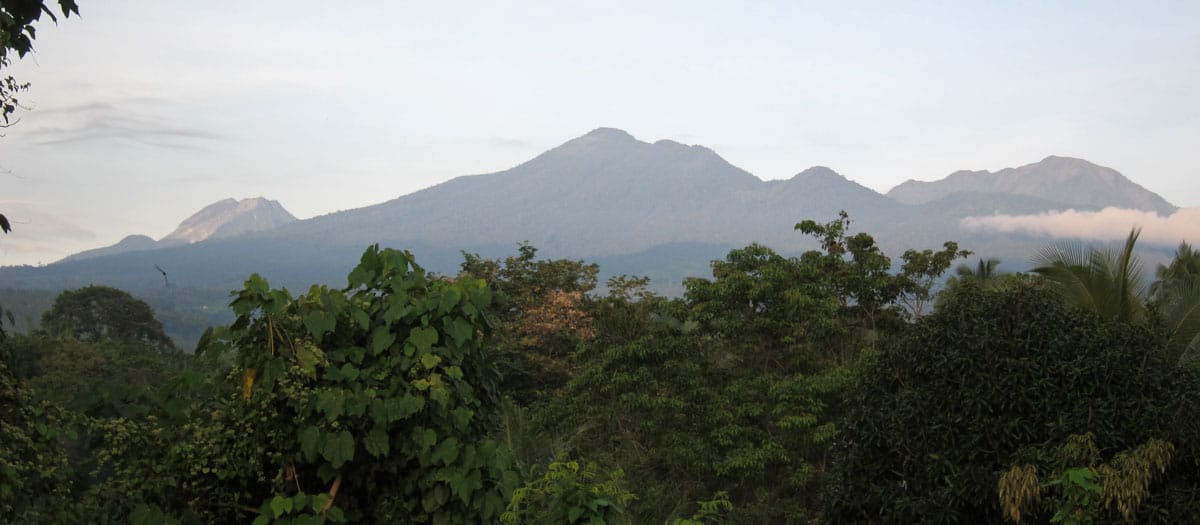 The treeless peak of Mt. Apo has an altitude of 2954m above sea level, seen here to the left. The seven peaks of Mt Talomo are to the right, forested to the summit all around the blown crater, the highest peak is 2674m.
Getting there from Davao is easy, you just head for Eden Nature Park & Resort.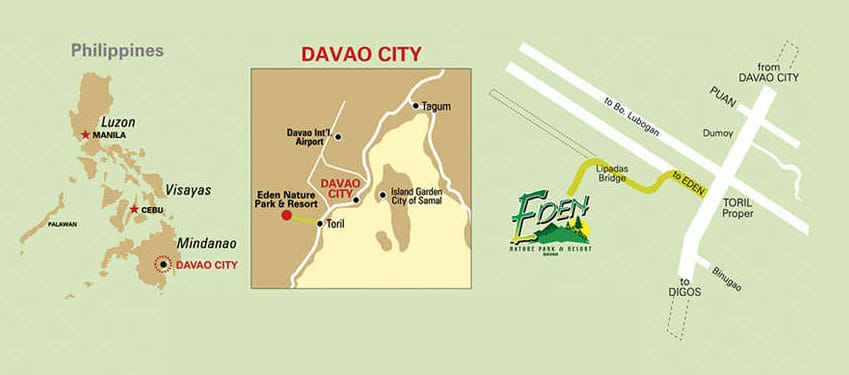 From downtown Davao or from the airport it is a 20km drive south west out of the city on the McArthur Highway to Toril.  The right turn at Mercury Drugstore is conveniently and precisely signposted.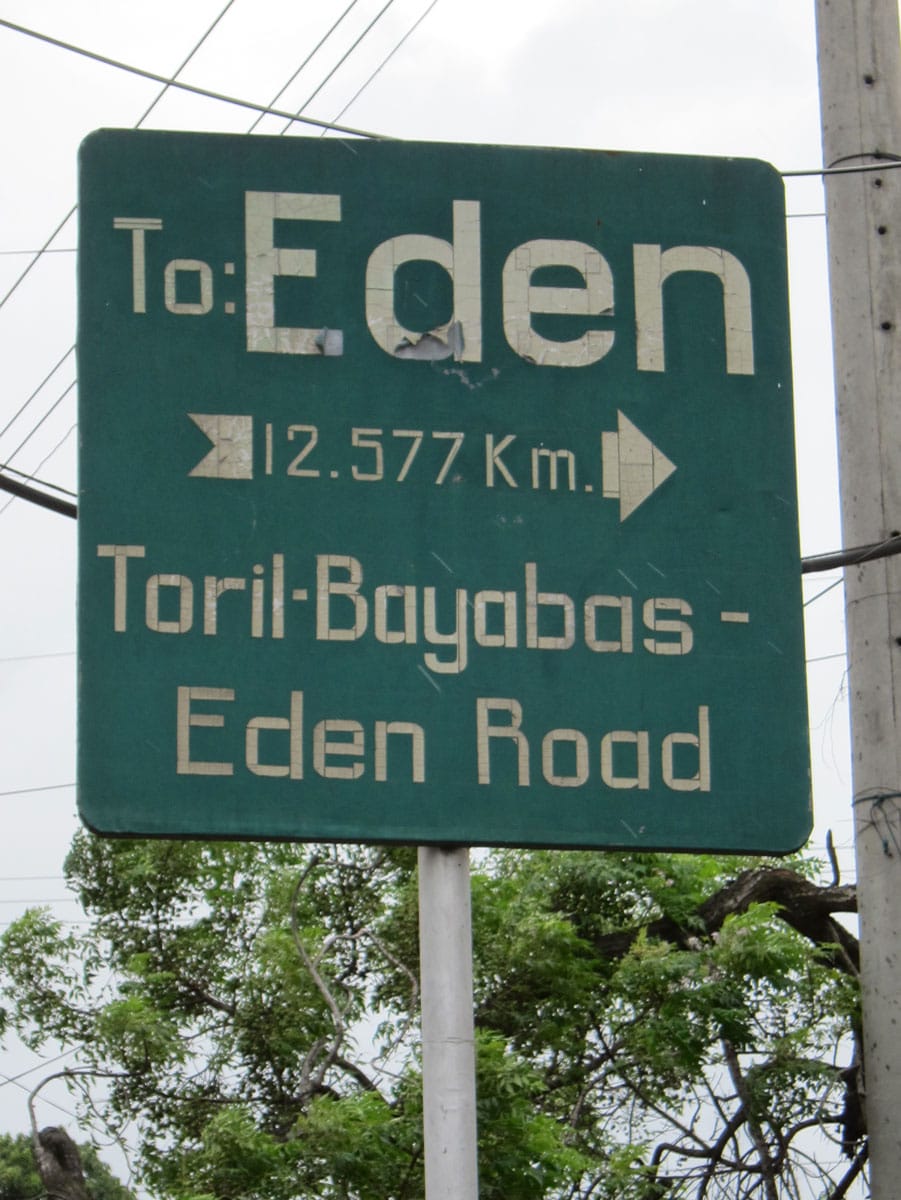 Again well signposted, are a left turn after 100m and another left turn after 1km, then it is a straight and well cemented road for 11km to the entrance of Eden Nature Park & Resort.
Taxis will take you from downtown Davao or the airport to Eden Nature Park & Resort in under an hour. Jeepneys to Toril from downtown Davao or outside the airport pass the Mercury Drugstore corner where a motorbike can be taken up to the entrance to Eden Nature Park & Resort.
Once you arrive at Eden Nature Park & Resort you pass it, but stay on the same road. The cement road turns to dirt after 800m. Continue on the dirt road for 1.5km through Purok 7 until you reach Purok 5, the end of the driveable road and the start of a long uphill walk.
The dirt road to Purok 5 is currently driveable by SUV but may not be after rain and landslides.
It is possible to park safely at the entrance to Eden Nature Park & Resort and then walk.
A walk up the steep slope takes you through the thirty or so houses that make up Purok 5 to the gate of an army barracks blocking the trail. Having alerted the soldiers to your presence using the empty Tanduay bottle door chimes, they are happy to lead you through their camp to a continuation of the trail and the start of the birds.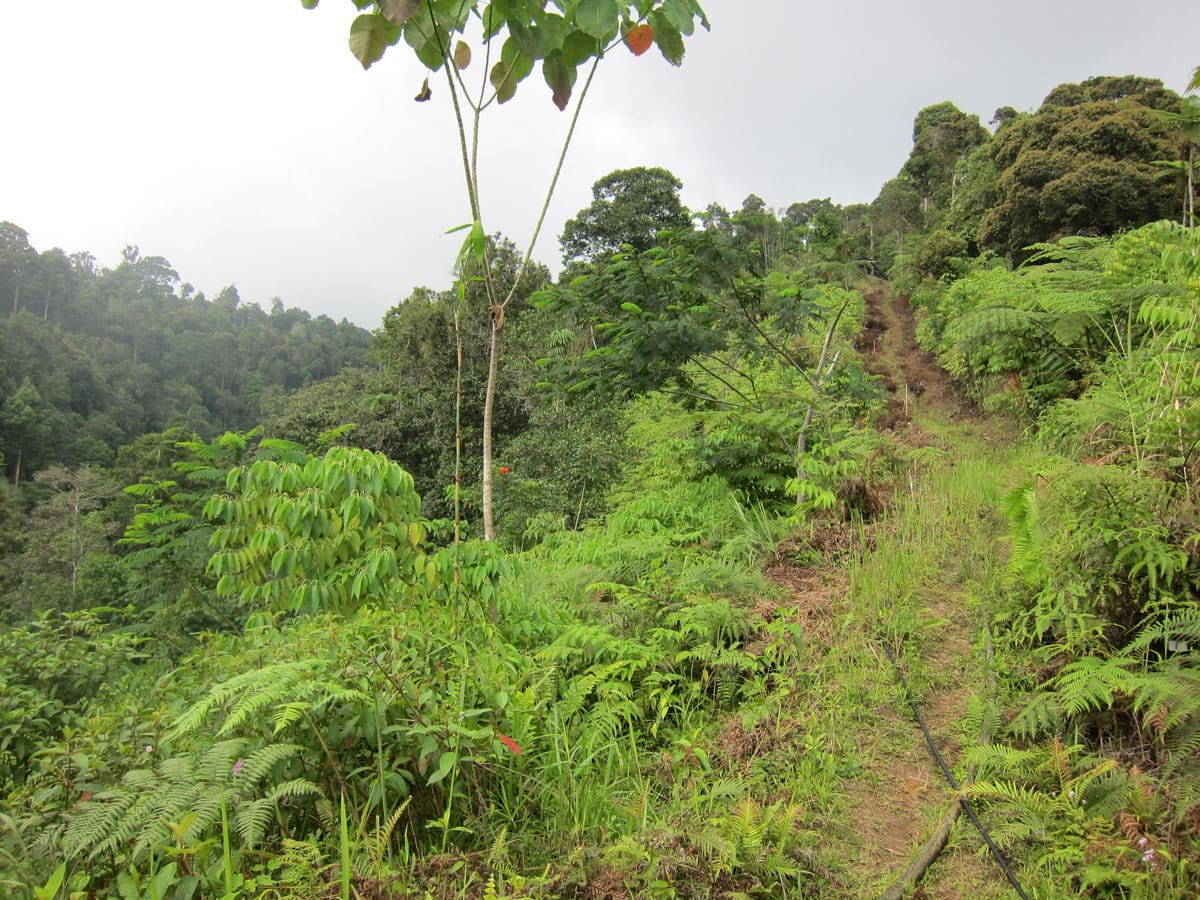 A view looking up the trail from just after the army barracks, with the steep but well marked trail to the right and the river valley to the left.
From here, at an elevation of 1100m the trail is straight and easily followed for about 1km, to an elevation of 1200m. Beyond the last farmed area, through a fence and past the last shelter, the trail become less distinct and I would not recommend venturing too far without a guide.
The trail is through both titled land and protected watershed forest. Sadly both are being cleared for small scale farming.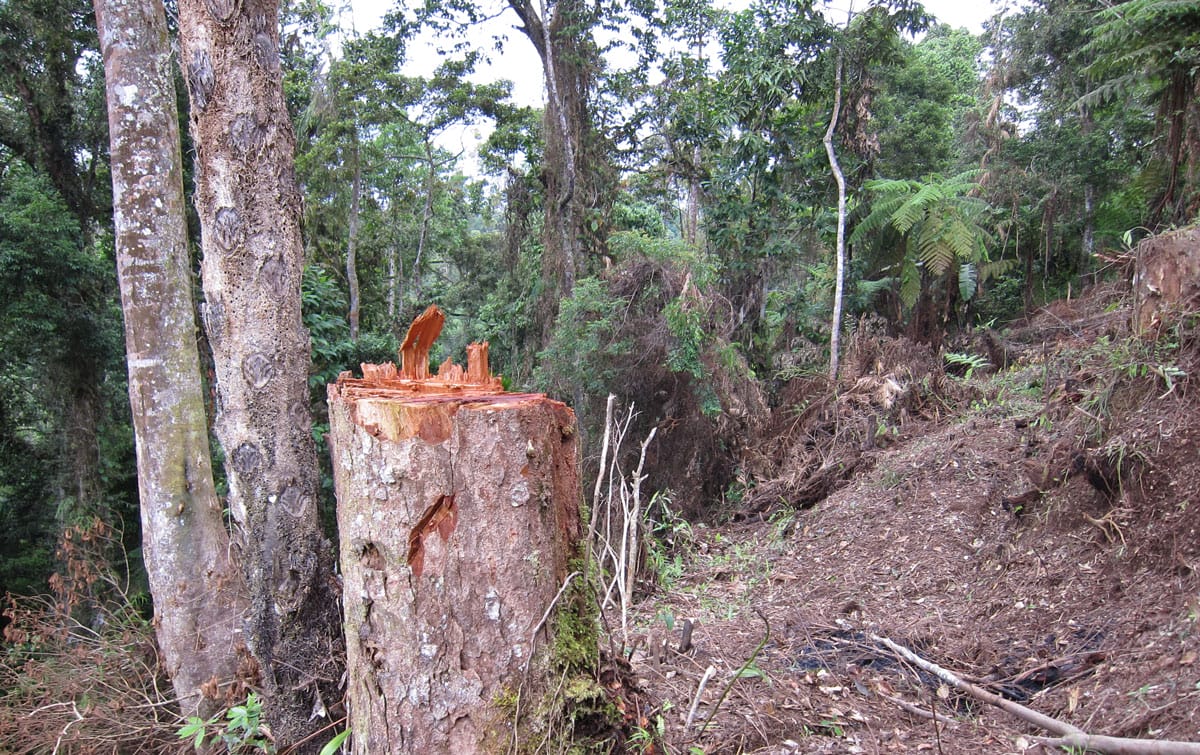 And what remains are fragments of forest between encroaching cultivation.
The top of the easily followed trail allows an excellent view down over Toril, the Gulf of Davao, the peninsular of Punta Dumalog and in the background, the island of Samal.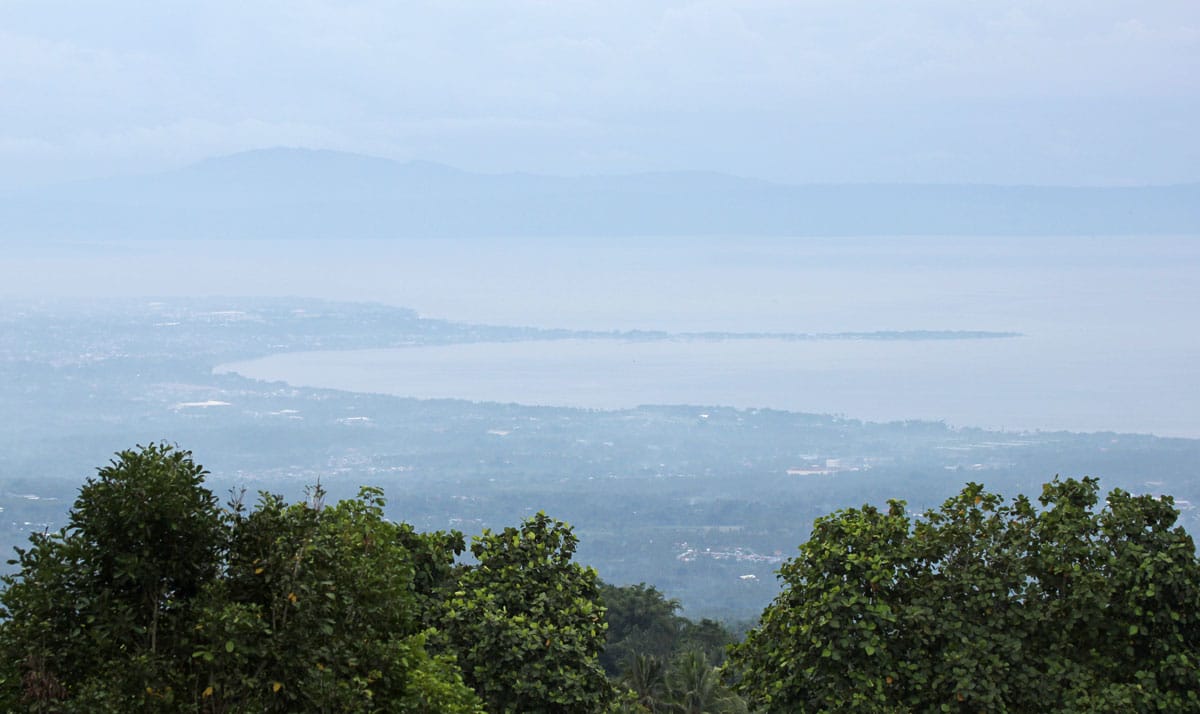 It seems there has no NPA activity in the area for years now and I have been repeatedly advised that it is a completely safe site to visit.
The birds:
From the start of the trail Philippine Needletail and Purple Needletail may be seen overhead. Looking down in to the river valley Philippine Drongo-Cuckoo and Hair-crested Drongo can be seen perching in long dead trees. Yellow-breasted Fruit-dove and White-eared brown Dove are often heard calling, hidden inside the canopy of fruiting trees. From the bottom of the valley the melodious song of White-browed Shortwing drifts up, closer by, Tawny Grassbird chir-ups loudly and from the fern at your feet the Long-tailed Ground-warbler calls, but usually all remain unseen. This open area holds Long-tailed Shrike, occasional Mountain Shrike and at this time of year, noisy Brown Shrikes. Flocks of Asian Glossy Starling pass through but I've also recorded Short-tailed Glossy Starling.
At the top of the steep slope, where there are trees immediately either side of the trail, it is a good place to encounter mixed flocks. Led by Black-and-Cinnamon Fantail, the flocks make their way from forest fragment to forest fragment, with Elegant Tit and Sulphur-billed Nuthatch in support. At this elevation Everett's White-eye and Mountain White-eye forage noisily together and these flocks are sometimes joined by Cinnamon Ibon. Resident Little Pied Flycatcher and Mountain Verditer are joined now by visiting Grey-streaked Flycatcher. The tops of those trees can hold Stripe-breasted Rhabdornis, Naked-Faced Spiderhunter and the striking nigroluteus race of Scarlet Minivet.
Higher up, the small fenced farm area has a shelter that is very handy during heavy rain. It also affords good views of the higher valley where Crested Serpent-Eagle regularly soars and a local Philippine Eagle may do a mid-morning fly-by.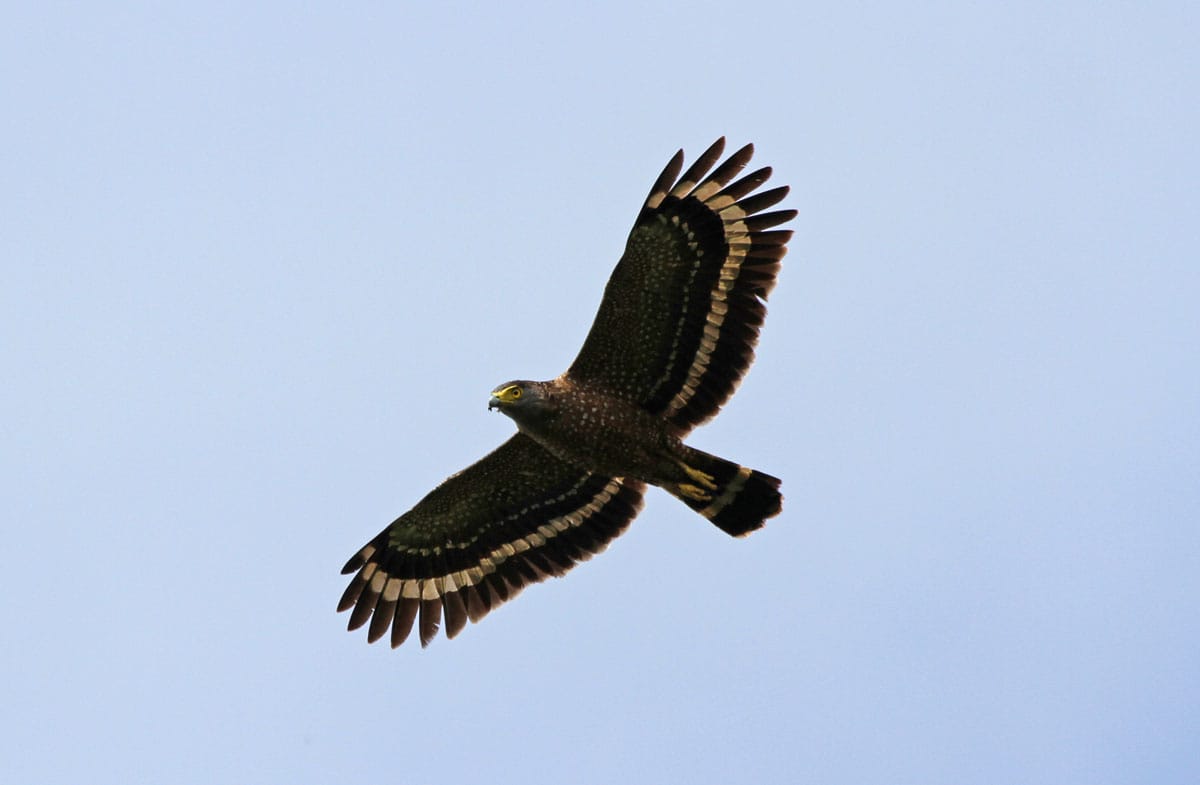 Mindanensis Coppersmith Barbet is a background noise here, as are Philippine Bulbul. The strange metallic sound alerts you to a group of Coleto and a welcome call is the kak-kak-kak of Montane Racquet-tail waterstradti as they fly between fruiting trees.
Throughout the trail, on flowering and fruiting trees and bushes, there is a fine selection of Flowerpeckers. Red-keeled Flowerpecker and Orange-bellied Flowerpecker are a familiar bird from my garden and are here in small numbers. Pygmy Flowerpecker and Bicoloured Flowerpecker are only occasionally seen, maybe because they are at the top of their range. Buzzing Flowerpecker is more comfortable at this altitude as are Olive-capped Flowerpecker and the stunning Fire-breasted Flowerpecker. But star of the Flowerpecker smorgasbord is the rare Mindanao endemic, Whiskered Flowerpecker. It is not only present, it appears common with up to ten individuals recorded in a single morning, and I have not failed to see it on any visit this year.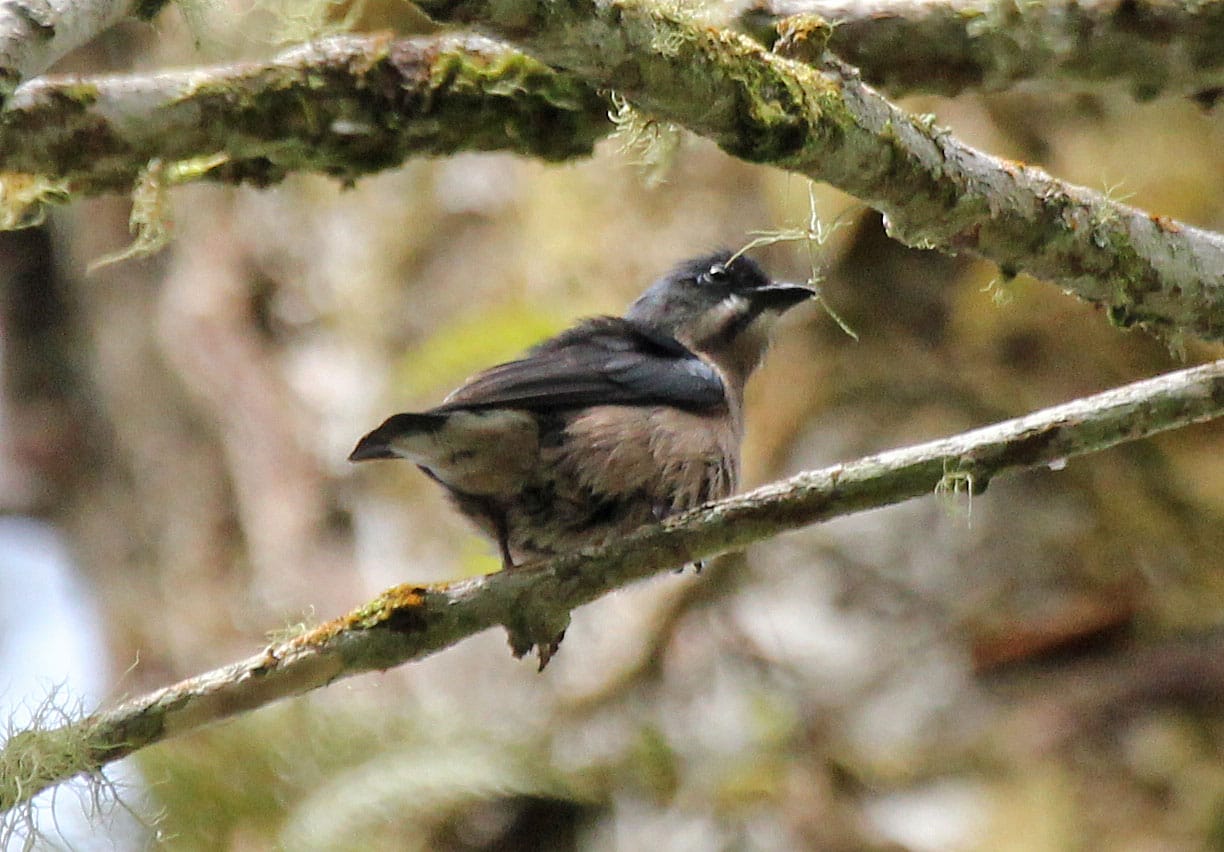 Whiskered Flowerpecker is seldom seen at Mt Kitanglad, is present at Zamboanga and Sito Siete, distant sites that are not always safe to visit. They are present on Mt Apo and can be viewed around the entrance to powerplant above Lake Agco, but Kidapawan is a gruelling five hour drive over bad roads from Davao these days.
A single night visit to the site revealed distant calling Giant Scops-Owl and Philippine Scops-Owl everetti. I would recommend informing the army if you intend to stay for spotlighting within sight of their barracks.
Where to stay:
There are plenty of hotels for all budgets in Davao city proper, but the obvious choice is Eden Nature Park & Resort. They have very comfortable accommodation, great food and even a 4km mountain hiking trail inside the resort. The resort is planted mainly with pines and is at around 900m elevation, so does not have all the birds from the Bgy Eden trail, but I have recorded Yellow-bellied Whistler and Little Spiderhunter on their mountain trail and had Philippine Scops-Owl everetti calling right outside my Vista Cottage accommodation.
For more information on the resort see the Eden Nature Park website.