The WBCP launched its first ever Big Year Philippines contest last July 2012. The contestants were asked to send in an update of their Big Year so far. Two of the contestants share highlights of their Big Years so far.


space



PETE SIMPSON
At the start of the Big Year Pete told eBON "I am a new resident in the Philippines and would like to see as many (endemic) species as possible. I have done this in all the countries I have lived in."
Could we extend the Big Year by another 36 months? As it is I am not a contender. My birding has been restricted to Mindanao, and within Mindanao mainly to Davao City, and being Davao City that means Mt Talomo, some mudflats and my garden. My Big Year list currently stands at 181 species, which isn't very big at all. I know I could see double that number on a three week BirtourAsia trip. I haven't seen any of my big target birds for this year. Mindanao Lorikeet remains a heard-only for me, Mindanao Brown Dove remains a legend, and my trip for Lina's Sunbird was cancelled last minute due to an unseasonably late typhoon. But I am enjoying my birding here, and submitting my records, and have helped some of the real Big Year contenders get Whiskered Flowerpecker on their list.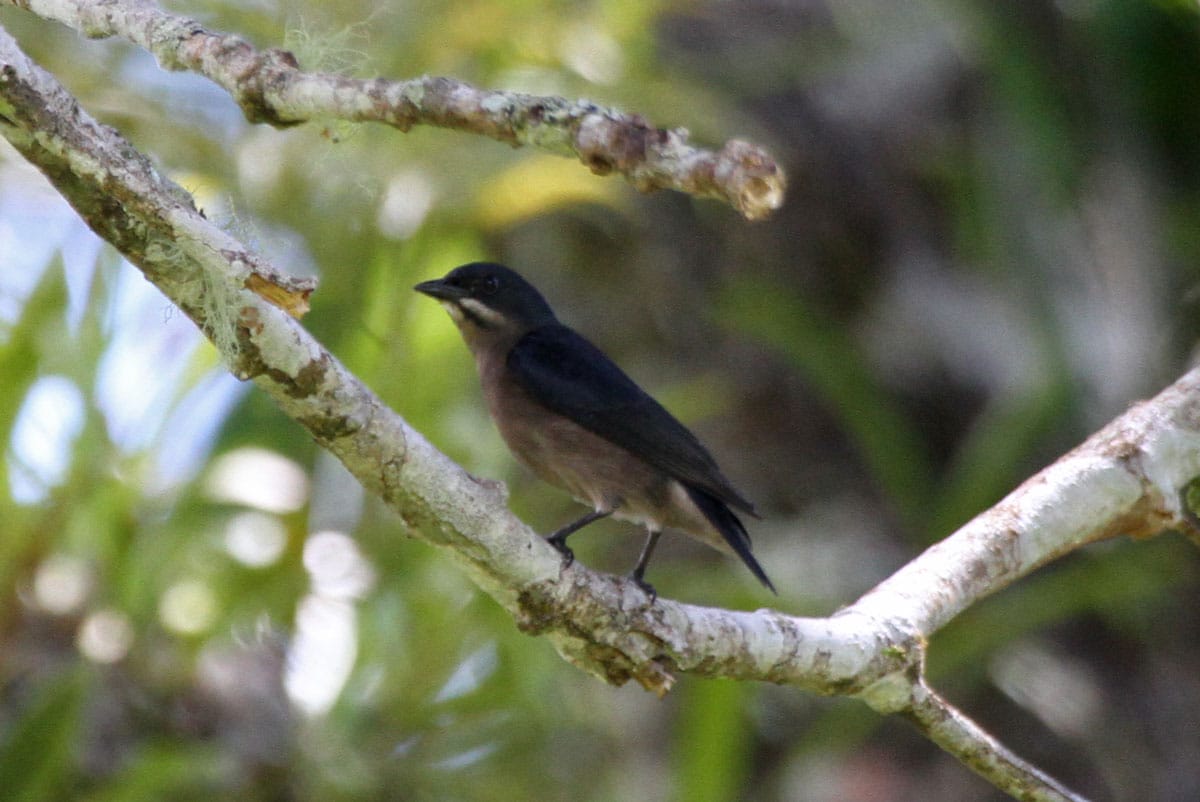 CRISTINA CINCO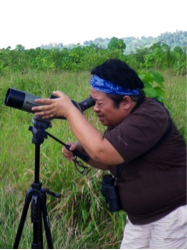 At the start of the Big Year, Tinggay told eBON  that her goal was "To further challenge what really is my physical, mental and spiritual limits."
Fellow bird club members must be very curious as to how I am doing for my Big Year list.  I think that I am still in competition after seeing more than 250 birds and have put my best foot forward.
At the beginning of the Big Year last July 2012, I mapped out places that I wanted to go birding which would maximize my time and lengthen my list .  Palawan, Bohol and Bislig were on the top of my  priority places to bird.  I researched  the number of species prior to birding so I can get to see my target birds. Even holidays with family and friends became opportunities for birding.  I am proud to have fledged cousins and farm help in Davao, high school friends in Murcia, Negros Occidental  and beach resort employees in Anilao, Batangas to become bird watchers.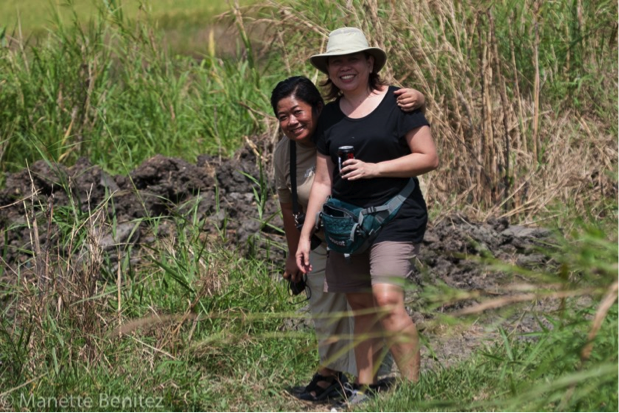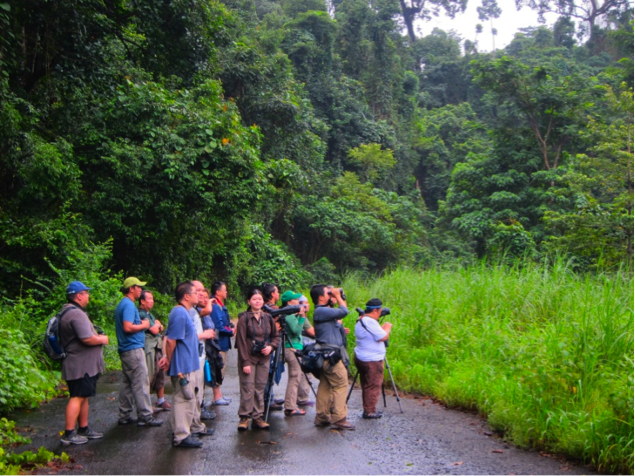 In the five years I have been with the bird club, I always had one objective and ultimate target bird- the Philippine Eagle.  Knowing my physical capabilities, Mt. Kitanglad is definitely off my list- with stories of long difficult treks and close to bare accommodations. But by some streak of luck, I have fulfilled my dream of seeing the Philippine Eagle in the wild. Not just one but two of them. Pete Simpson, Leni Sutcliffe and I were able to observe from the the slopes of Eden, Davao City the Philippine Eagles- one perched atop  the forest canopy and one soaring majestically in the sky. It was also in Baracatan, Davao city were I had the most difficult birding experience.  Pete Simpson, Leni and I had to wait in the slopes of Mt. Talomo for the Giant Scops Owl. Sunset came and darkness set in.  After our encounter with the Giant Scops Owl, we had to descend the slopes in the dark, armed only with our torch lights. How I reached the bottom, is a miracle in itself!
The Big Year has definitely lengthened my Philippine bird list. Other than the Philippine Eagle, the other significant birds that I have encountered were the critically endangered Philippine Cockatoo feeding on ripe malunggay fruits in Narra Palawan.  The Palawan Pheasant Peacock foraging in the forest of the Underground River's Natural Park.   Seeing the iridescent colors of the male Variable Dwarf Kingfisher at Mambucal, Negros Occidental was stunning. Lastly the nocturnal birds of Picop, the Brown and Philippine Hawk Owl together with the Philippine Scops was worth waking up for before the break of dawn.
This contest has tested my physical limitations to the maximum.  Patience and perseverance were the number one virtues I have learned.  I also learned that there is no room for frustrations in this exercise and that if you cannot see the target bird, at least there is the beauty of nature that can console your tired nerves.  I had a great time discovering lifers again. I was totally happy to get reacquainted with previous bird species seen in the past.  My only wish after this exercise is that the places I have been to like Palawan, Davao, and Picop in Bislig be conserved so as to give others the chance to visit  its beauty and the creatures that inhabit these places.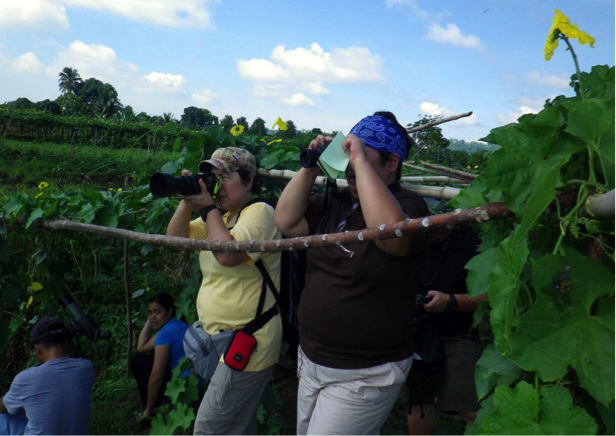 The Big Year became more than a mere contest. It was an adventure into places of the Philippines which I have never been to. For my first trip to Palawan, I joined the best possible birding team. I was in the company of serious birders like Leni Sutcliffe, Christian Perez, Peter ter Hager, Caramela Balcazar, Tonji and Sylvia Ramos. Leni Sutcliffe and I were birding buddies in Bohol, Davao City and Picop. Even club trips became chances to see rare sightings of the Chinese Egret, Green Faced Parrotfinches, Grey Lapwing in the company of fellow members like Mike Lu, Jops and Maia, Jun O, Karen, Ruth, Ivan, Alex, Tere, Trinket, Adri and a lot more friends.