Tonji Ramos gives a quick guide for planning a trip to Polillo Island to see the endemic Philippine Dwarf Kingfisher. It is the smallest of the kingfishers found in the Philippines, measuring only 121-132 mm. It is so tiny and so swift that it is usually difficult to observe. Bob Natural of Polillo Islands Biodiversity Conservation Foundation Inc. shared an accessible site for this bird in Polillo Island.


—
Philippine Dwarf Kingfisher in Polillo Island
by Tonji Ramos
There are 27 islands comprising the Polillo group of islands. The largest is Polillo Island. It is 615 square kilometers, and has a population of around 63,000. It is located west of Real Quezon. It is around 30 kilometers away or around 3 hours by boat.
The body of water between Real and Polillo Island is called the Polillo straight. It protects the boats from the wind if the wind is coming from the west or the east. However a North, Northeast or Southeast wind would probably create big waves because there is a huge amount of fetch for the wave to be created. West of Polillo is the Pacific Ocean.
This type of wind, especially the NE wind usually starts in late September – Mid October.  Then it just blows steady from November till March.  I think it would be prudent to avoid travelling by boat to Polillo from October to March.
Transportation
It takes a mere 2 and a half hours from Pasig to Ungos Port in Real, Quezon. We took the Marcos Highway all the way to the end. It is newly paved all the way except for a gravel portion of around 200 meters.  I am not sure if this is a safe road. There are no gas stations or people. Make sure you have a full tank of gas when passing this way. You can also pass the southern route, which is better lit and looks safer.
There are three boats that go to Polillo Island Daily. The first leaves at 5:00 am ( some say 5:30 am). The second boat leaves at 7:00am, this is the one we took. The last boat leaves at 10:00 am. The cost of the ferry ride is P200.00. We paid a terminal fee of P10 when we boarded in Real. No terminal fee on the way back.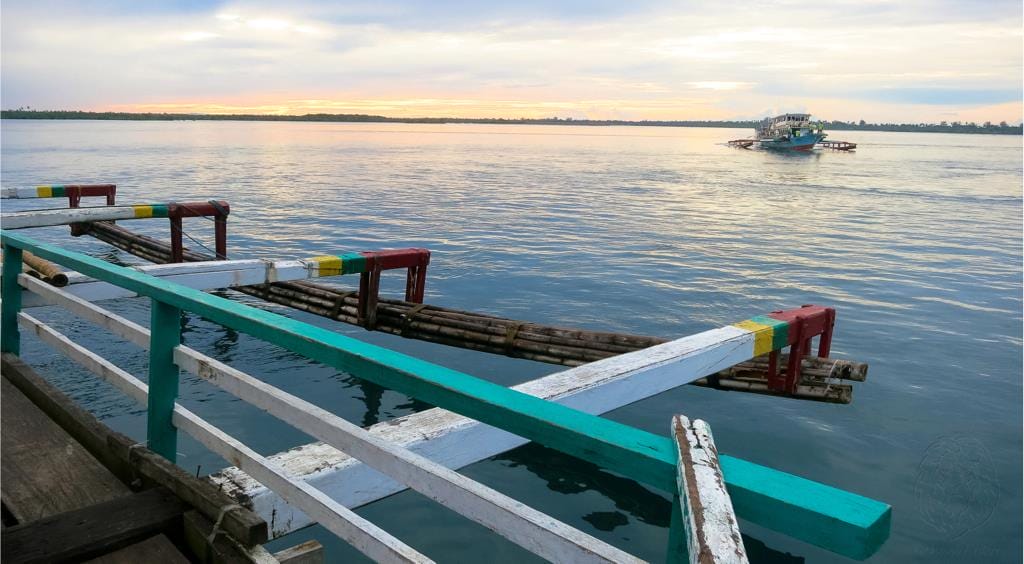 You can hire a jeep to take you to the site. It is around an hour to an hour and a half away. The whole day hire of the jeep costs P2,000.00. It will cost more if you go to another birding area. The rental includes the fuel, driver and a helper.
The site we visited for the Philippine Dwarf Kingfisher Ceyx melanurus is a privately owned piece of land. The owner was very friendly and knew the PDKF well. He showed me two recently vacated successful nests. We also paid our respects to the Barangay Captain and we had a talk about their little star bird.
I have never seen the PDKF previously.  When I saw Bob Natural's recent photo of the bird I immediately contacted him and he kindly invited us to go with him. Within a few days we were in Polillio, face to face with a perched Philippine Dwarf Kingfisher. Yes.
Other Birds
There are other birds in the Island and the surrounding Islands but we were not able to bird extensively as our time in the field was spent on our target bird. We saw a Rufous Paradise Flycatcher, the endemic subspecies of the White Browed Shama, Mangrove Blue Flycatchers, Black Naped Monarchs,  Black Naped Orioles, Purple throated Sunbirds and other birds. We did not see the endemic subspecies of the Tarictic hornbill but it has been seen in the same site.
I counted 8 nests and Bob told me he saw two more that I did not see. A total of 10 nests in a relatively small area of around 8 hectares would make this is a very good site for seeing the Philippine Dwarf Kingfisher.
Bring crocs, or something similar so you can wade in the water. You will need mosquito repellant. Bring an umbrella.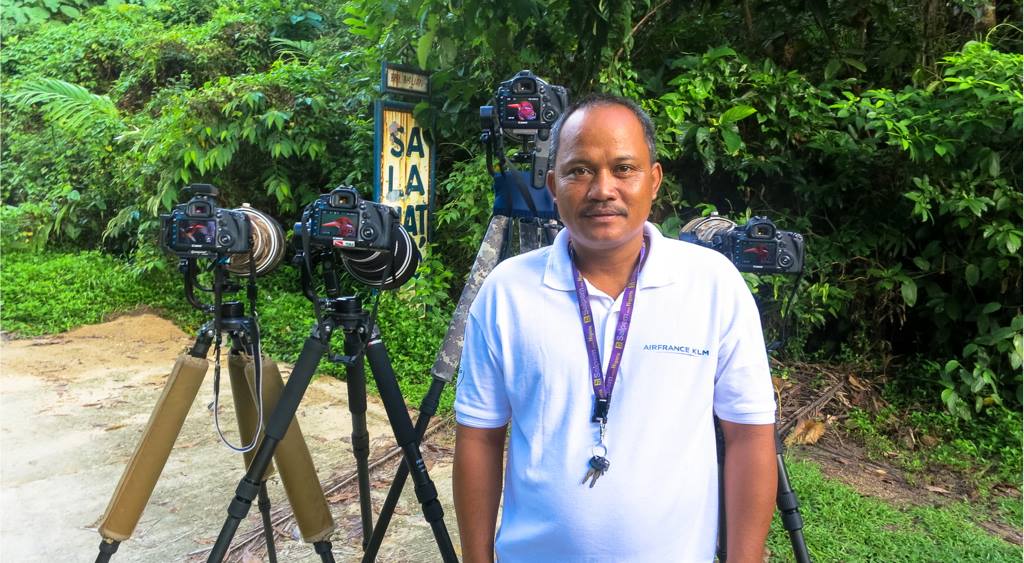 Accomodations
We stayed in the nicest hotel in the Island.  The hotel Casa Escarlata is brand new and clean. Each room has an aircon, cable tv and hot water. The place also has free Wifi.  Two queen beds in a room will cost 2000, four could fit so it would only cost P500 per day.  The rooms are very nice.  The Food was good.  Cel numbers are 0919-296 7437 and 0920 847 8599. It is located at JP Rizal Street, Poblacion, Polillio, Quezon.
If you have a facebook account this is a link to their page so you can see pictures of the hotel. https://www.facebook.com/pages/Casa-Escarlata-Hotel/492002090867080?id=492002090867080&sk=photos_stream
It costs P15 to take the pedicab from the hotel to the pier. I estimate that the total cost of an overnight stay should be around P4000-5000 per person. Good luck to everyone planning to go.