WBCP member Brian Ellis shares tips on birding on farm roads — what to look for and also what to look out for!


—
Birding the Farm Roads of Oriental Mindoro
text and photos by Brian Ellis
Perhaps not the most exciting places to go birding but farm roads can be interesting. For a newbie they can yield some interesting species at the right time of the year. I normally spend a week or so in Calapan, Oriental Mindoro during October. It is the Sem Break time from our Ministerial Academy. It is therefore good to get out of the noise and pollution of the Metro and see some greenery and inhale some fresh air.
October is often planting time in the rice fields and the fields are being prepared. Those which have been ploughed and flooded attract waders on migration. While the wires on the electric poles are ideal perches for kingfishers, shrikes and wood-swallows. So one tends to drive up the small roads looking for flooded fields and surveying them from one's vehicle. Birds often do not seem to mind vehicles as they are used to them but once you get out they are much more wary. I have driven right up to an Emerald Dove and a Zebra Dove in the middle of the road feeding on rice that has fallen there. They did not move even though I stopped the car just about 2 metres from them. They just carried on feeding. I try and take photos but there is nothing worse than trying to take a photo through a window screen with sun-film on it. Once you open the door and slowly, very slowly try to step out of the car they are gone.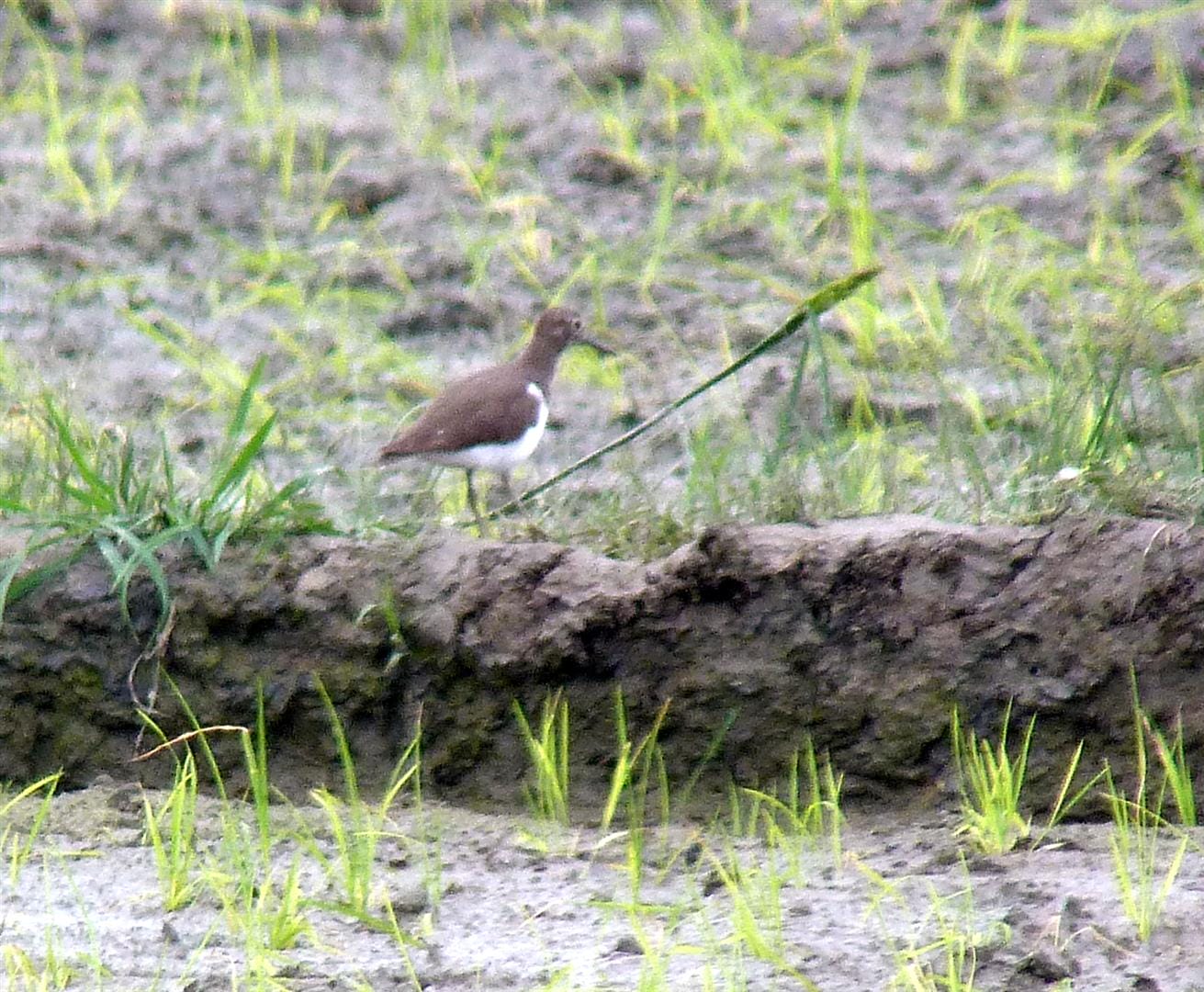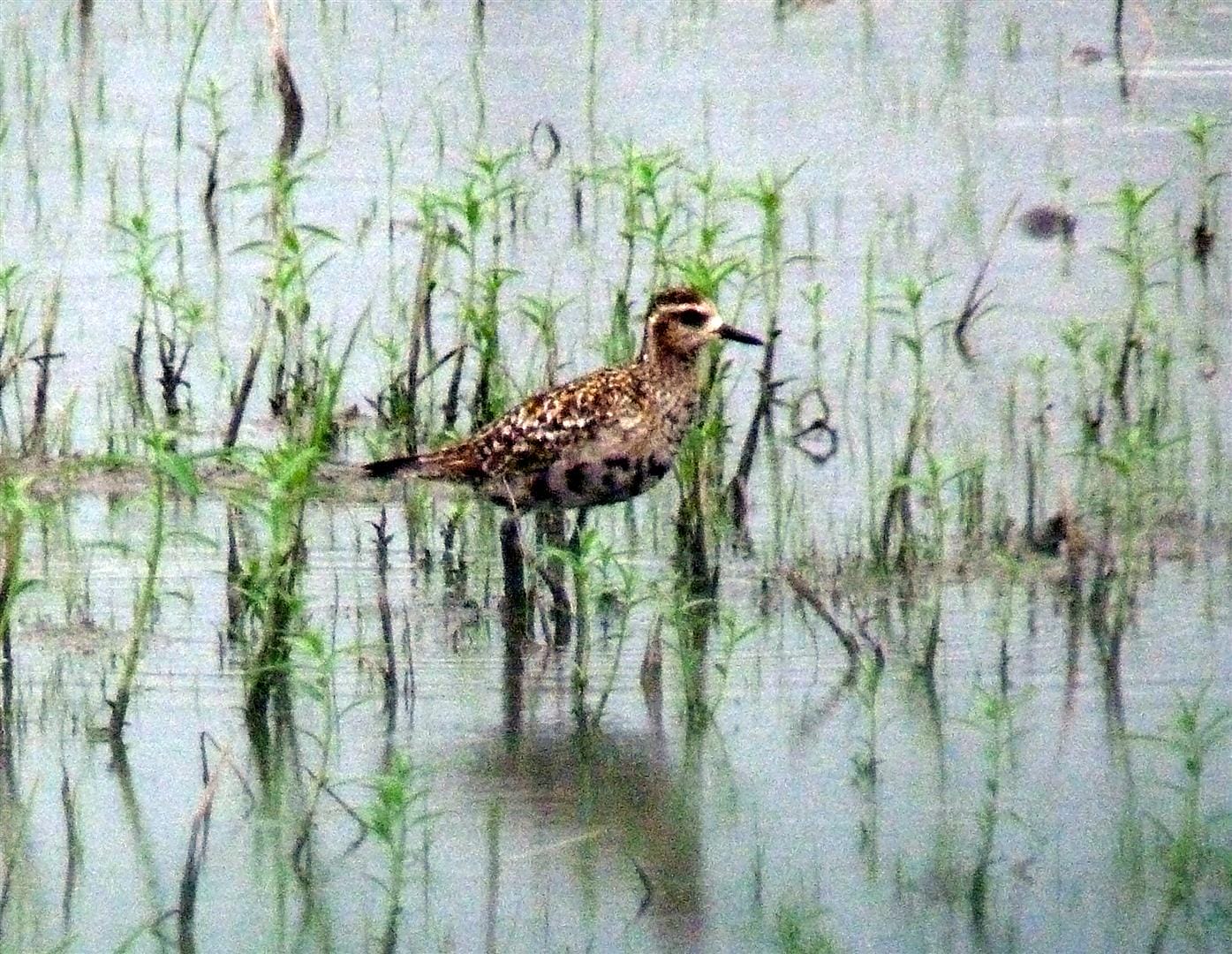 Even on a main road you can find birds very close to the road. My Black-winged Stilt lifer was on the main road from Calapan to Bacor at Km 9.  They were very close to the road with tricycles, jeeps and trucks going by. They did not seem to mind a bit. The photos I took were out of the car window. There were quite a few waders in the paddy field but further from the road. They included Marsh Sandpipers, Red-necked Stints, and Common Redshanks all together feeding.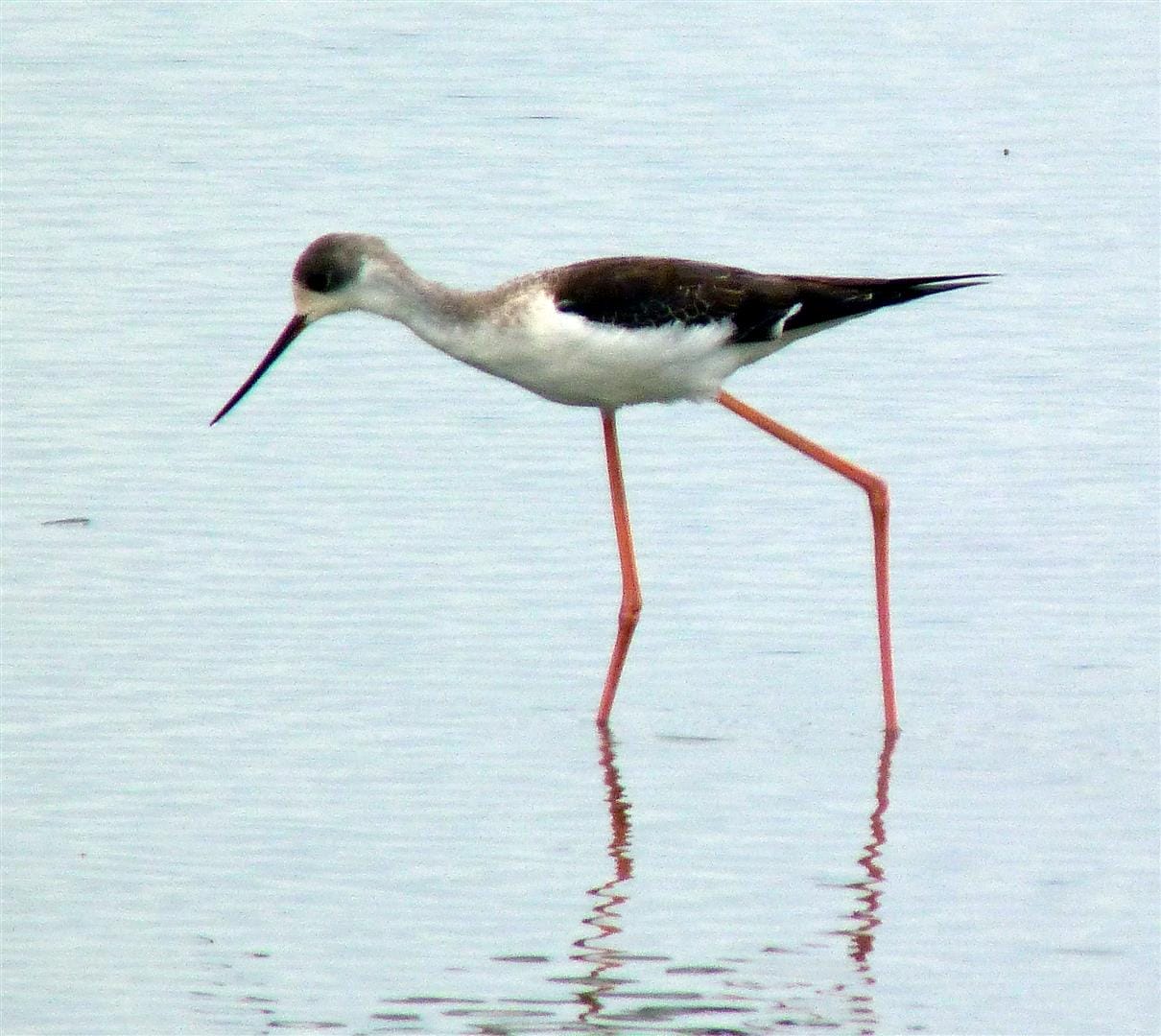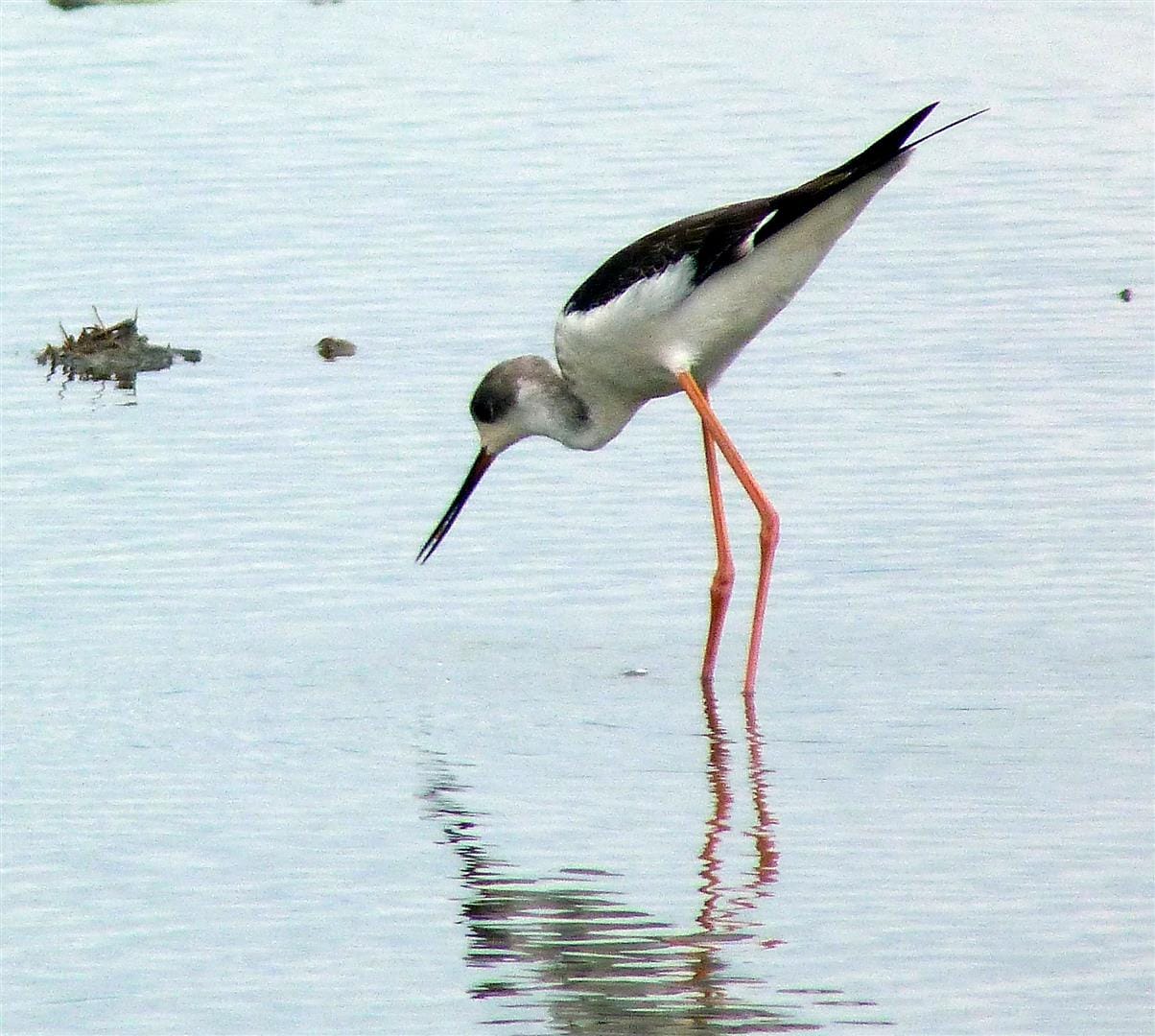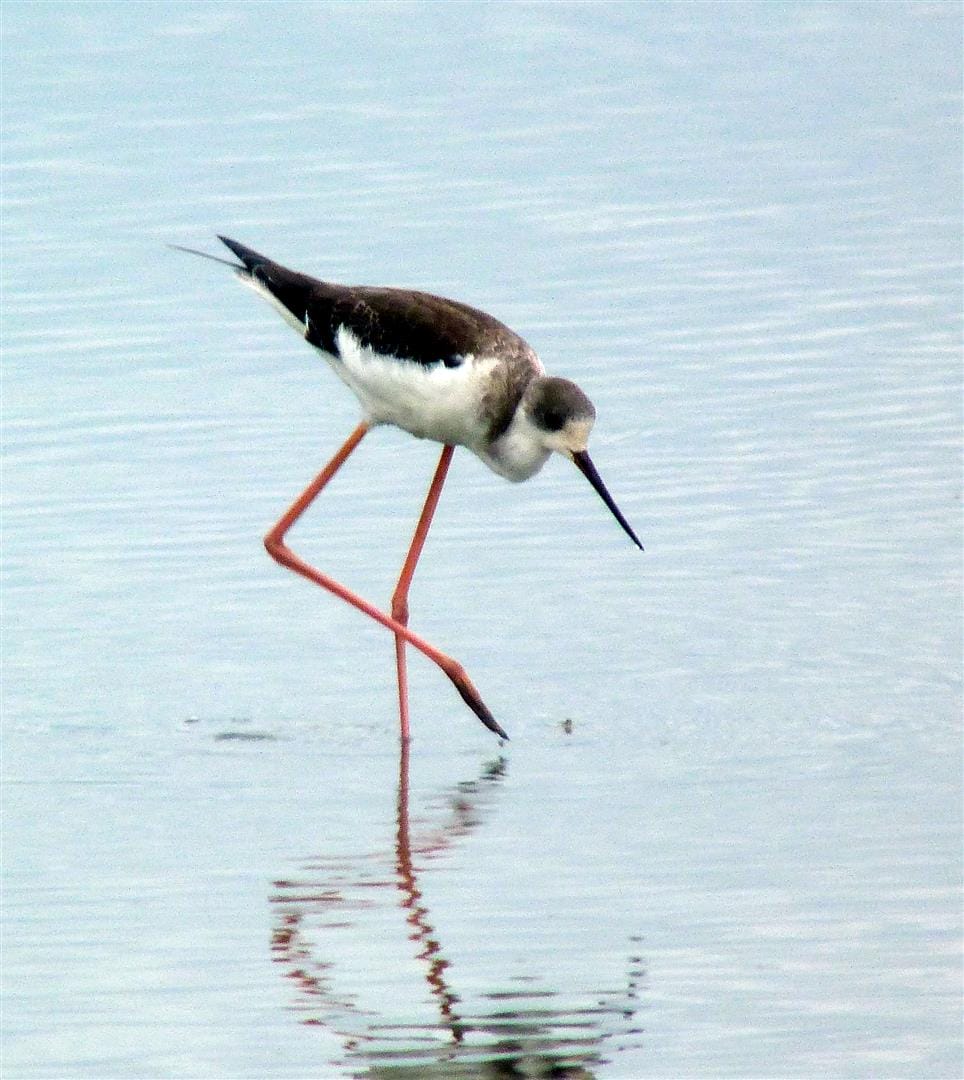 Birding down the farm roads one also has to watch the wires. Brown shrikes are common as are White-collard Kingfishers and Striated Grass Birds. I have seen the Kingfishers everywhere about 50 metres apart along the main road just out from Calapan and then the turn off to go to San Teodoro. Usually from about kilometer 10 along as far as Baco. The wires also are perches for Zebra Doves. White-breasted Wood-swallows can sometimes be seen on the wires as well. On some of the farm roads I have seen Blue-tailed Bee-eaters perched and Yellow Bitterns flying.
Of course there are also the inevitable common Egrets. Nothing spectacular or rare but it is enjoyable sitting and watching the various species. Trying to take a few good photos if possible and appreciating the differences in each of the species observed. God has made so many different varieties with all fitted to their own particular habitat.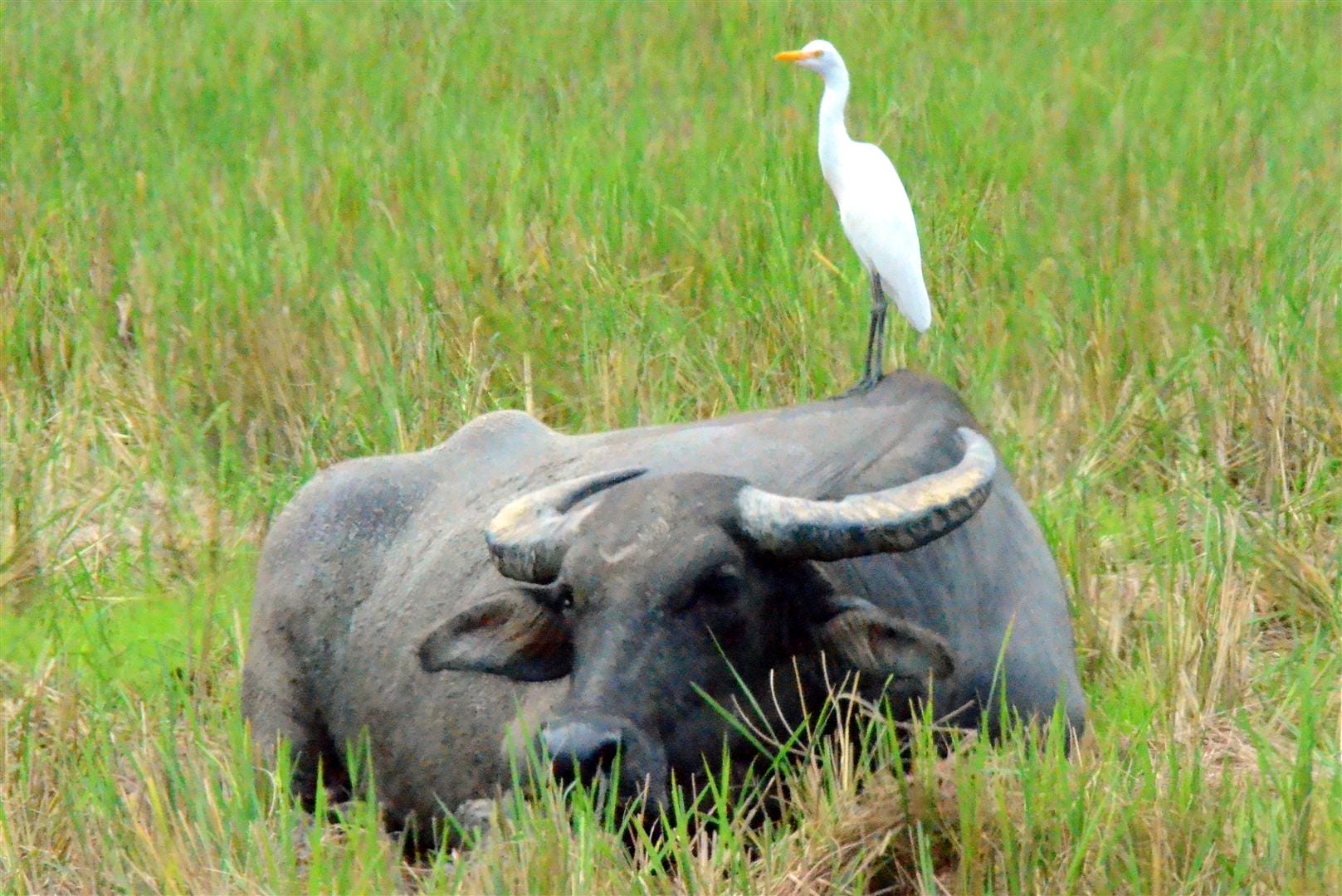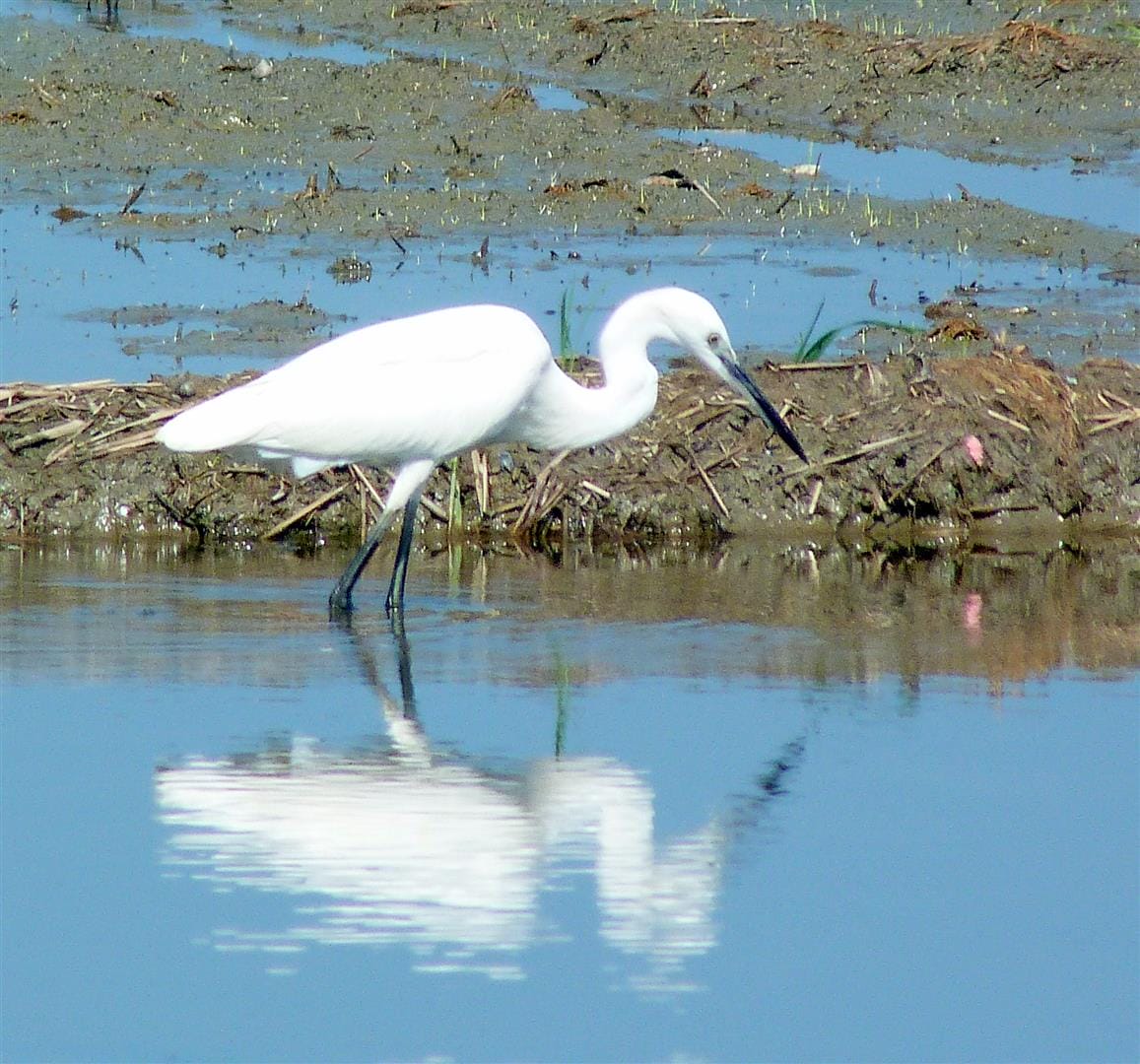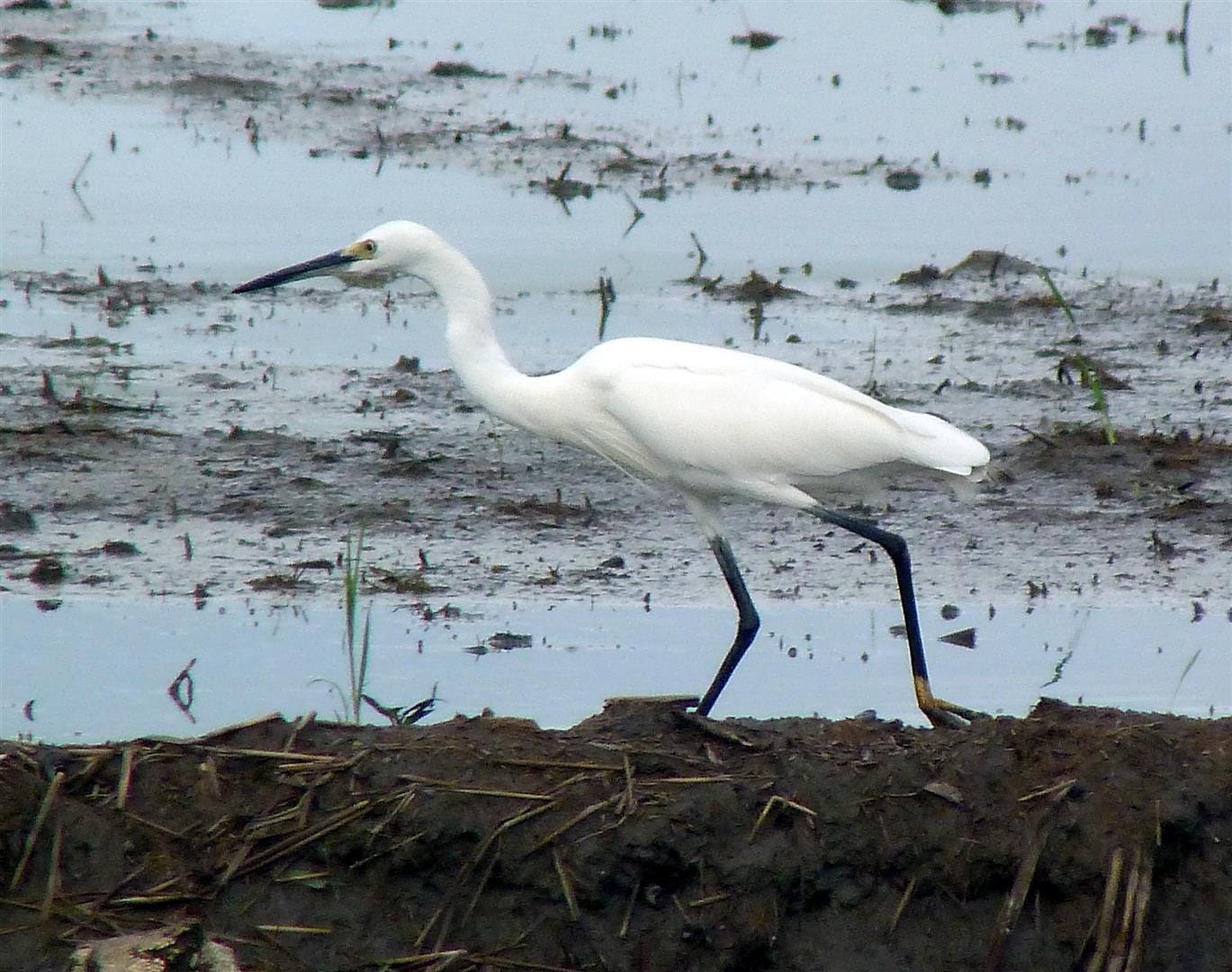 Well that is what I do when I am visiting relatives in Calapan and just wanting to get out of the city into the countryside. So different from polluted Cubao when we reside. You also never know what you will see on the farm roads. Often nothing special but then again a field full of waders enjoying a feast among the mud of the field being prepared for planting is pleasant to behold. Sometime there may be something rare amongst them. Even if not they are a joy to watch and observe in the busy task of finding food for that day.
Travel off the main roads and go and look for the farm roads as you never know what you will see. Whatever you see just enjoy.