What is it that brings a bunch of people together in a bird club? Is it just the birds? WBCP members were asked "Why did you join WBCP?" and Here are the survey results!


—
WBCP Survey Results: Why Did You Join WBCP?
by Sylvia Ramos
There were 286 members of the Wild Bird Club of the Philippines as of December 2013. Every year, a few new faces sign up with WBCP. Some become active members that send trip reports, ask questions, post observations, volunteer at the Bird Fest and guided trips, and show up at the Club parties and activities. Some observe quietly in the background.  What is it that attracts people to join WBCP in the first place?
I posted a survey on the WBCP egroup and Facebook group to find out. I asked: Why did you join WBCP? Later, I used the online service Survey Monkey with 7 possible answers. The answers were based on the initial responses received by email and Facebook. At the end of the survey period, I added the email and Facebook responses to the Survey Monkey results.
It was only after I posted the survey question that I realized that I would only be getting responses from the active WBCP members. The inactive ones wouldn't bother to respond! This was confirmed by the email and Facebook responses. The ones who responded tended to be the active members. I received a total of 82 responses to the survey. There were 30 responses from Survey Monkey, 31 responses by email, and 21 responses by Facebook.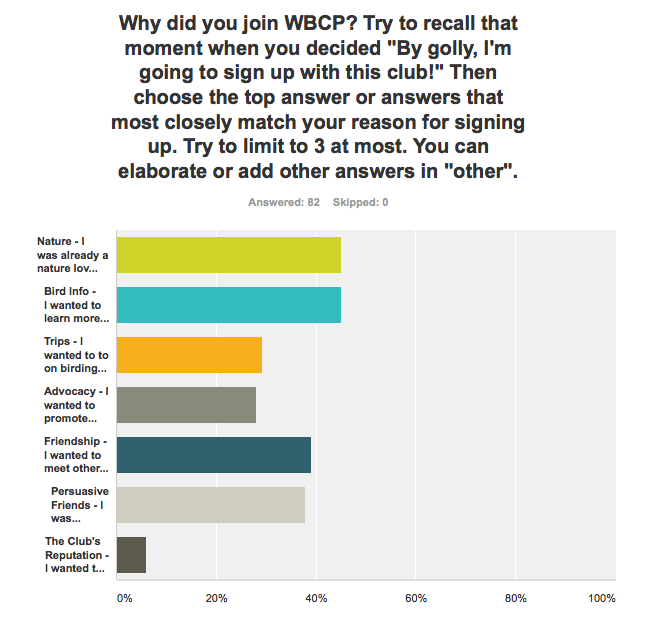 Here are the survey results in order of popularity,. Many members shared long and detailed stories of how they came to join WBCP. Included here are excerpts from some of their responses.
There was a tie for first place!
 1st place TIE –  Nature – I was already a nature lover and got intrigued by birds (45.12%)
Many members already considered themselves nature lovers, nature trippers, and environmentalists long before they even heard of Wild Bird Club of the Philippines.  There are members who were into plants, trees, butterflies, fish, marine life, geology, stars, gardening, mountain climbing, sailing, and other outdoor pursuits until they got hooked by one bird. A bird that made them stop in their tracks and ask, "What is that? What is its name?"
Christian Perez: One day in early 2008 I was at a farm in Batangas and saw the neighbors trying to trap a beautiful yellow bird. I managed to convince them to leave the bird alone, but decided I had to find out what the bird was. So I bought the Photographic Guide to Philippine Birds, found out that the bird was a Black-naped Oriole, and realized there were many other birds to discover and started to observe them. I found it quite difficult and at that point in June 2008 I decided I had to join a birdwatching club.
Jelaine Gan: Ever since I was young, I was really interested in animals! I've always wanted to join environmental organizations such as Greenpeace, and always looking out for volunteering stuff in the internet. I love birds and I even kept a news clipping about a bird discovered by WBCP (proof attached). I was in 3rd year High School when I joined a guided trip and officially became a member of WBCP. I was amazed to see different kinds of birds! Before that, I only knew popular birds of other countries (hummingbird, roadrunner, cardinal, blue jay, etc), I was really happy that Philippines got many birds!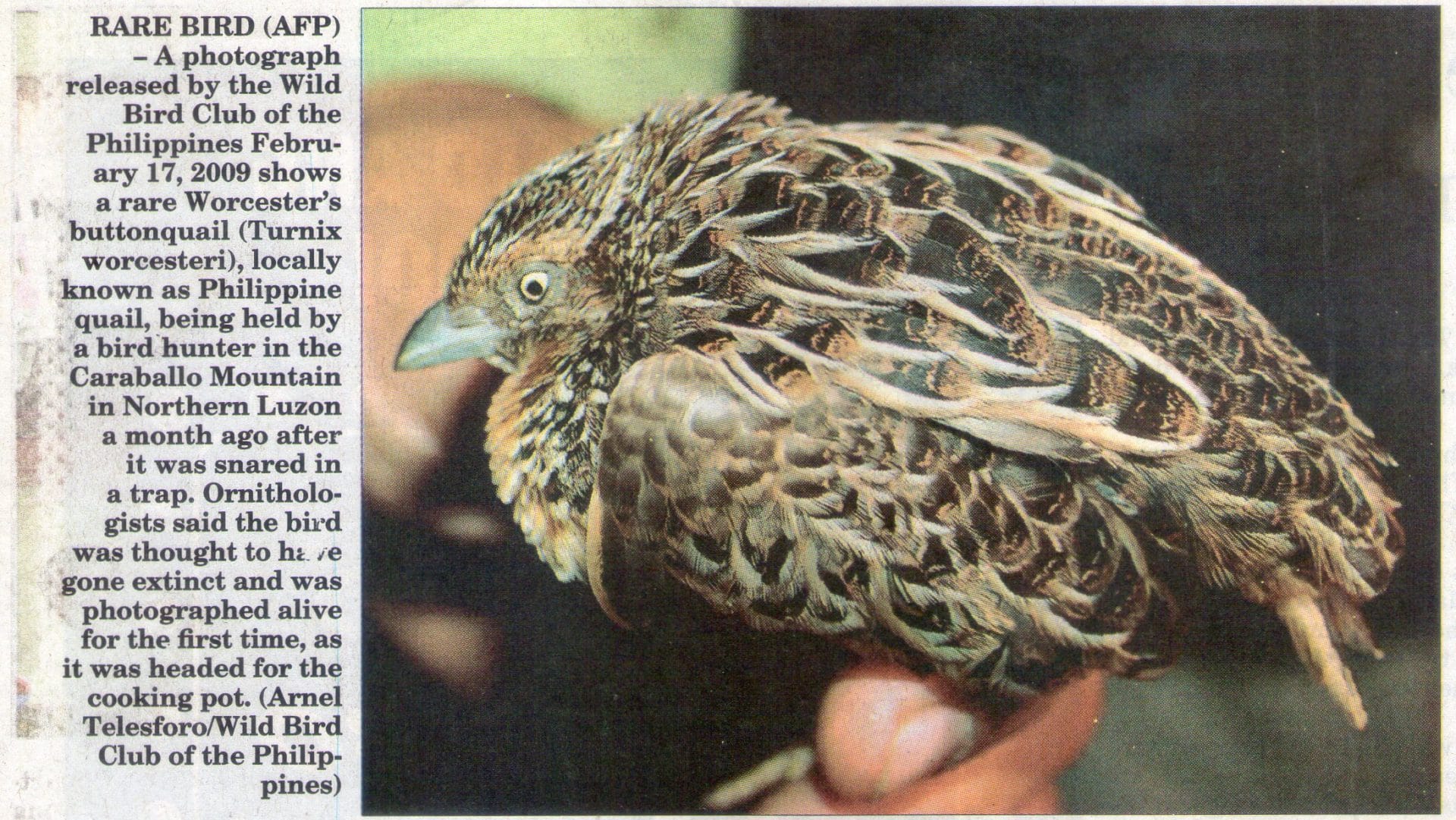 1st place TIE – Bird info – I wanted to learn more about bird identification and birding 45.12%
The club is a great resource for bird information. The members-only egroup and Facebook groups are places where newbies, serious amateurs, scientists, and birding professionals can interact and discuss everything related to birds.  The club is the link to everything bird-related going on in the country!
Linda Gocon:  I was a new birder  and needed help in ID'ing the birds so having the e-group where the experts could help was a huge draw.
Christian Perez: So why did I join? Essentially to meet other birdwatchers, to learn about birdwatching techniques and practices and about equipment needed, and to find birdwatching sites. I was all driven by the desire to see more birds and to learn about the birds.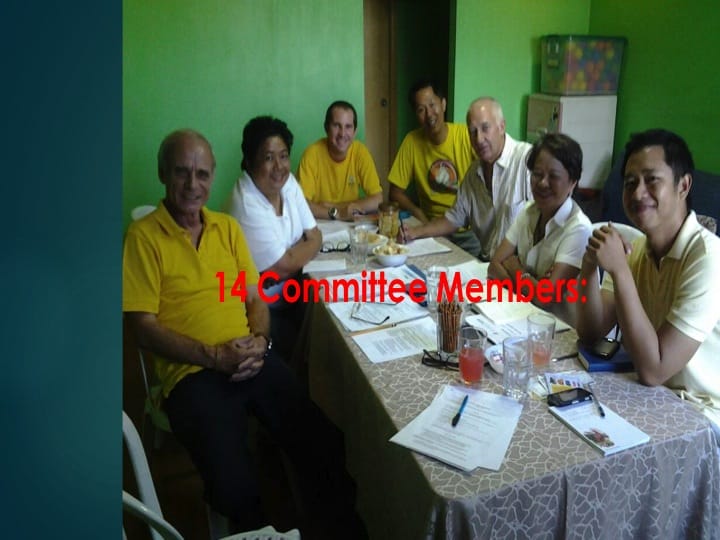 3. Friendship – I wanted to meet other birdwatchers! 39.02% 
Being a birdwatcher in the Philippines can be lonely since there are so few of them around.  When birders find each other, it's like they've found the lost members of their tribe after searching for a long time!
Trinket Constantino: I found the club because I was looking for people who watched birds in their backyard just like I did. 
Jamie Dichaves: Being the only resort naturalist + bird enthusiast in the island, I was seen as a bit of a nut. Imagine this: you are in a 5-star resort trying to enjoy your vacation with all the staff focused on heeding your every call. Then a girl shows up, slowly walking with her head up, looking at the canopies, wearing a cap, camera to one side, binoculars to another. It's not a usual scene, even for the staff.
I enjoyed being a nut. I even found it quite amusing. I would pour my heart out to people about how wonderful the birds in Lagen are. It was indeed, a lot of fun. But then something was missing. I wanted to have a fellow-nut to share with.
In comes a new colleague who slowly became as obsessed as I was after doing a birdwatching tour with me. We instantly became good friends and would share bird anecdotes every chance we got. Soon enough, we thought of expanding horizons and doing birdwatching in Manila. After finding out about WBCP, we knew we just had to join. If two bird nuts could have that much fun, what more a whole organization??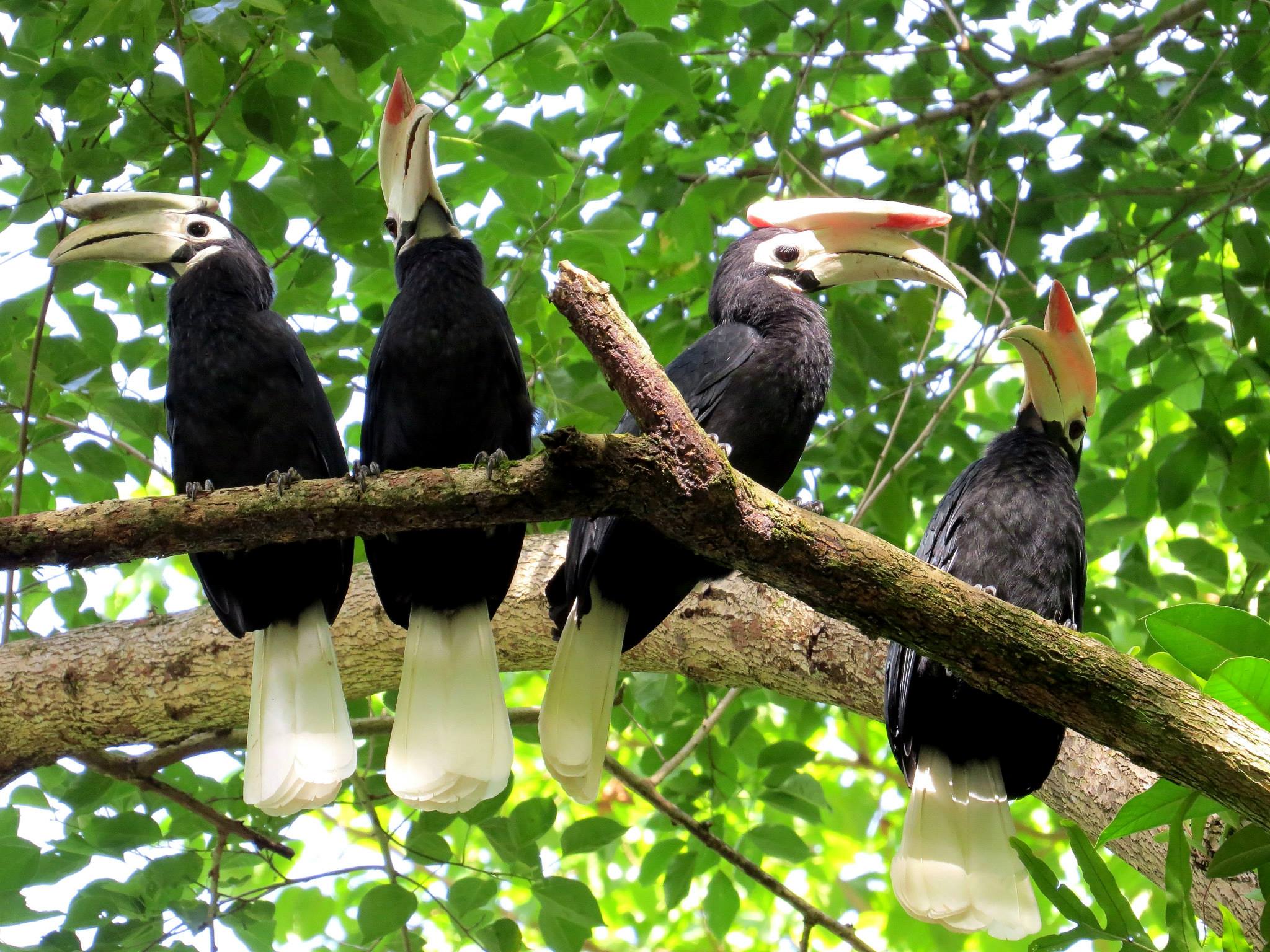 4. Persuasive Friends – I was invited/convinced/inspired by a WBCP member 37.8% 
You would think that the main draw for joining a bird club would be the birds. But it turns out that the people in the club are also a big attraction! Members were drawn by the enthusiasm they felt in the guided trips and bird photos and stories on Facebook and other sites.
Nicolo del Castillo: I joined the free guided tour of WBCP in UP-Diliman last Sept 2013. I was immediately hooked with my spark bird — the Coppersmith Barbet, and the enthusiasm of the members who were there (Jops, Maia, Anna G and Mike Lu) were infectious. 
Paul Guerrero: I was also so fascinated to learn from your forum [Philippine Bird Photography Forum], that so many people who were not actually professional scientists actually knew so much about wildlife and spent so much time observing birds on their own for the sheer pleasure of it. It was because of your forum that led me to seek out these people and so I found WBCP. When I found WBCP, I was happy to find so many kindred spirits, who shared my interests in nature, and some have become my most precious friends.
Che Patulot: I joined WBCP because I felt the sincerity and dedication of the first members* I went birding with on what they are doing, very passionate! I want to feel the same excitement they had each time they saw a bird – a proud brown shrike was the first :). And I got hooked. What made me stay is the overwhelming love for the birds and their conservation of the WBCP volunteers, not to mention the warm camaraderie within the group. I am one proud member. (I even asked Homer to join )
*ana, alice, ixi and rich
5.  Trips – I wanted to go on birding trips 29.27%
WBCP members get to go on different kinds of members-only birding trips. There are bird surveys for different kinds of developments from golf courses to resorts, guided trips, bird fairs abroad, and just plain for the fun of it trips.
Linda Gocon: Also, being able to go on birding trips with the club was a huge factor in my joining.  My first trip with the club was in October, 2004 and was guided by Tim Fisher in Candaba.  What a treat!
Nina Suzette Lim: I joined WBCP at first because I saw it as my opportunity to travel to Mt. Makiling and to other nature sites.   I was interested in birdwatching and wanted to see lots of birds.
Eire Lao Daproza: I joined WBCP because I have this insatiable craving to see and discover more birds, and joining the club is a means for me to participate in more birding trips to other places I would otherwise have no knowledge of. I am also able to meet other fellow bird-brains, from whom I can learn and discover more.
6.  Advocacy – I wanted to promote birding and bird conservation among Filipinos 28.05%  
WBCP is fortunate to have members who join the club because they care about the birds and the environment and want to help!
Arne Jensen: I joined/co-founded because no one in real terms did anything in the field
to monitor bird populations and the status of their habitat. It was then my hope that the Club would have become a "mass movement" of dedicated Filipino people who would translate their enthusiasm and love for birds into practical conservation actions and help sustain them.
I further hoped that WBCP could be a more uniting factor bringing scientists, amateur ornithologists and bird enthusiast closer together in one NGO, and I joined/co-funded expecting that through quality bird identification and counting as a fun activity through learnings from the professionals that the Club would be listened to as a serious ambassador of the wild bird fauna and its needs.
Nicolo del Castillo: I joined WBCP because I like the idea of having a group that shares with the public the love of birds, and to the larger degree, the natural environment. The WBCP also provides data on the birds found in the country, and I thought it would be good to be at least part of that effort to document our natural treasures.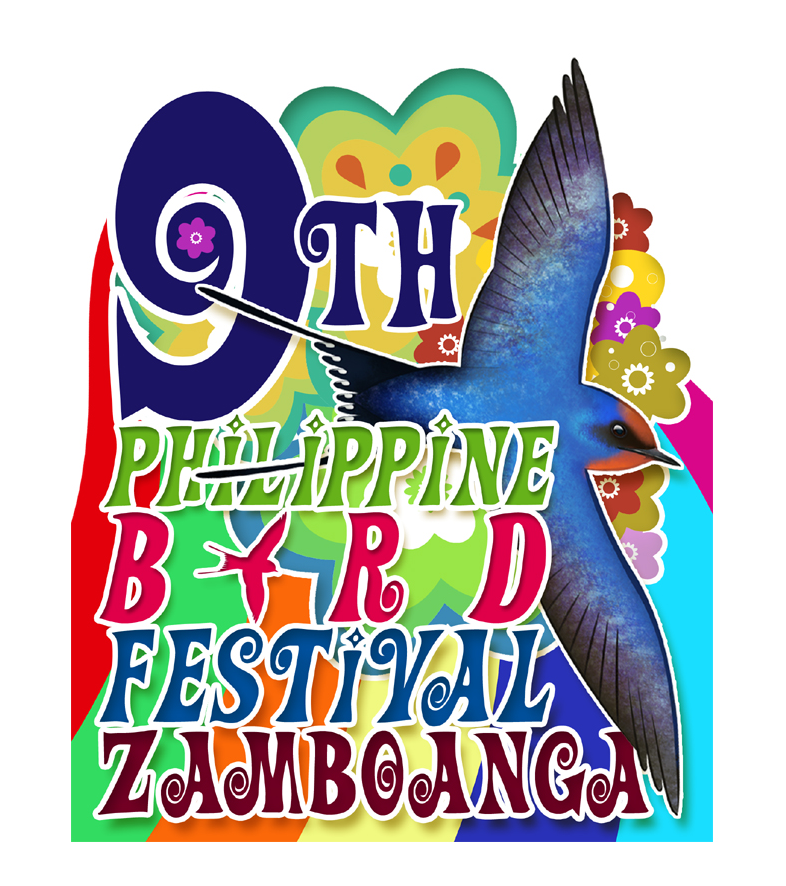 7. The Club's Reputation – I wanted to be a part of WBCP because it's the best bird org in the country 6.10%
Members recognize the importance of being in a group whose values, vision, mission goals are for the good of birds, wildlife and the environment.
Chin Fernandez: WBCP is the most established bird club in the Philippines and the activities that the club conducts really promotes birding to the non-birders.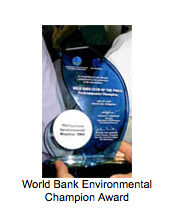 Special Mention: The Spark Bird!
Many members frequently mentioned the bird that got them into birding, their spark bird. That was not included in the multiple choice options of the survey, but it should have been!
Cecil Morella: I was hooked by the common moorhen — which became my spark bird — during a WBCP guided tour.
Felix Servita: I joined WBCP after seeing and [being] amazed by these birds in Kosovo that looks very familiar back home. And they manage to survived the harsh winter 2004.  Through the internet, I found out later that they are Eurasian Tree Sparrows and stumble upon the website birdwatch.ph. After my tour of duty in 2005 and returned home, I joined the club.  Thanks to Mike for letting me join a guided trip.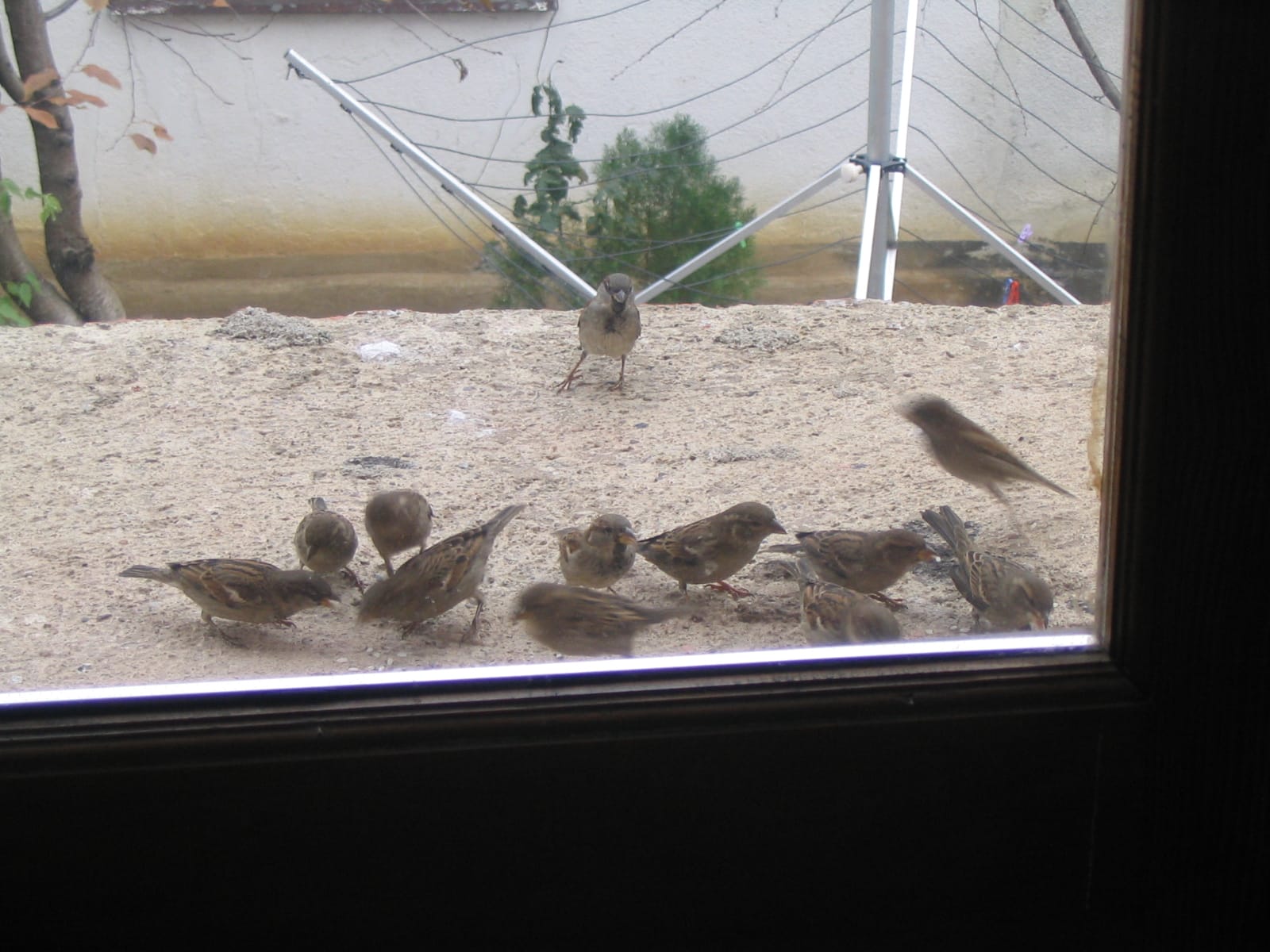 Why they stay
Many members also mentioned why they've stayed on in the club all these years. It's the people!
Tonji Ramos: But I stay a member of WBCP because the people who make up the club are some of the most passionate, interesting, knowledgeable, opinionated and generous I have met in any club I have joined. I am happy and proud to be a member of WBCP. It certainly is never boring. I look forward to learning more from all our members.
Marites Falcon: Along the way in my photographic journey, I have discovered bird watching as a leisurely and fulfilling hobby.  WBCP paves an avenue in the appreciation, learning and conservation of birds around us. The unique opportunity takes me to great new places of interest enjoying the wonders of nature, sharing stories about our love of our feathered friends while in the company of diverse and wonderfully warm people and other bird enthusiasts.