How do you combine work and birdwatching? Work in a bird-friendly place! Listen in on the bird chatter as James Biron interviews fellow WBCP member Jayce Japlit.


—



All About Jayce Japlit
by James Biron
eBon: What is your name? Is it really Jayce?
Jayce: Yes. JAYCE JAPLIT, it should have been Jaycee but the last "e" was left out in the birth certificate. Great as its unique but sucks when people mistake my name for a female.
eBon: I actually thought it's Jaycee! How do you pronounce it – Jay-see or Jayz?
Jayce: It's actually pronounced similar to "Joyce"
eBon: I see. By the way, where are you from?
Jayce: I'm from San Juan, Batangas
eBon: Nice! I heard there's a good birdwatching area there, have you been to that area?
Jayce: Yes, Brgy. Pinagbayanan. I have been there before, but that was far back in 2006, before I joined WBCP. I have been planning to go there but my schedule wont allow it. Hopefully this year.
eBon: That's great! Let us know when you're going there
Jayce: I have been meaning to plan a club trip there, maybe later this year.
Jayce: Other tourist attractions would be the white beaches at Laiya and mountain treks near the same area. When I was younger we would take hiking trips to the forest in the area, found a lot of fruit bats (flying foxes, I think). A good number of bird but I have not done any birding there for a long time.
eBon: Very interesting! I've never been to Laiya but I'm also planning to go there. Did you grow up in San Juan, Batangas?
Jayce: Yes, was born there and only went to Manila for college. As much as I can, I always go home in the weekends as my father is still there.
eBon: I see. Where did you go for college and what was your course?
Jayce: Mapua Institute of Technology in Intramuros, Environmental and Sanitary Engineering
eBon: I see that you have a passion for things or activities related to environment such as birdwatching. Where did you work after graduation?
Jayce: I worked for a small engineering company for 2 years before working for Manila Water. We partnered with an NGO similar to World Vision called Christian Childrens Fund to build community based water supply systems in Southern Tagalog. We had projects in Quezon (Macalelon, Guinyangan and Lucban), Batangas (San Nicolas and Lemery) and in Laguna (San Pablo). How I wish I was a birder back then. There were a lot of birds in the forest areas of Bondoc Peninsula (Macalelon).
eBon: I've passed by that area and noticed that it's still pristine. The closest birding spot I visited near that area is the Quezon National Part where I saw a Rufous Hornbill. Do your office mates know that you're a birdwatcher?
Jayce: Awesome, I should try going back to bird in that area. Some of my office mates know I'm a birdwatcher, I have the WBCP brochures pinned in my cubicle for people to see. I got into bird watching through Karen Ochavo as we were officemates. When people talk of a bird they saw somewhere I usually show them pictures and tell them more about the bird they saw.
eBon: Oh so it was Karen's fault haha Have you tried influencing your officemates to join club trips?
Jayce: Yes, I blame Karen for my addiction to birding. Yes, so far I was able to influence 1 to try bird watching and bird photography but I have yet to get him to join WBCP.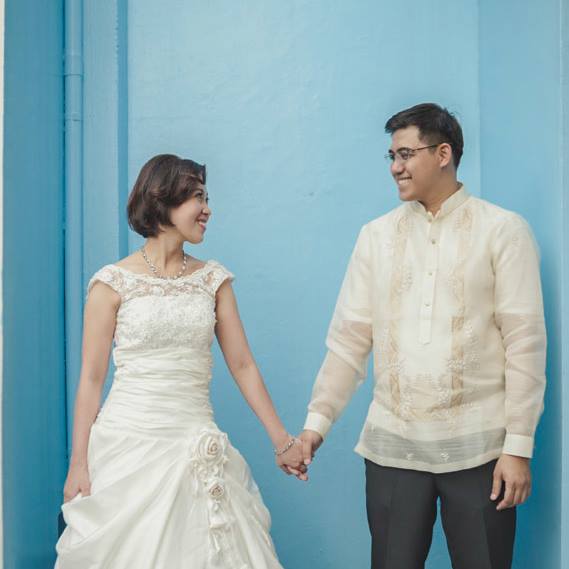 eBon: Im sure someday will get him to sign up. By the way, I heard you recently tied the knot? What is your wife's name?
Jayce: Yes, April Lyn Sequijor-Japlit and she's also from San Juan, Batangas.
eBon: Is she also into birding?
Jayce: I'm working on it. For now, I'm happy she supports my birding addiction.
eBon: Hehe good luck! Do you already have a baby?
Jayce: We are expecting our first baby this July. We dont know yet if it's a boy or a girl.
eBon: Wow! Congratulations! We're both July hehe By the way, where have you gone birding lately?
Jayce: Because of work my quickest option for a birding fix is here in Balara. The sedimentation basin at the back of the office gets visited by a good number of migratory birds. I just added a blue rock thrush to the list of birds we have here in the area. I usually go down to the plant after work with my camera to practice BIFs (birds in flight).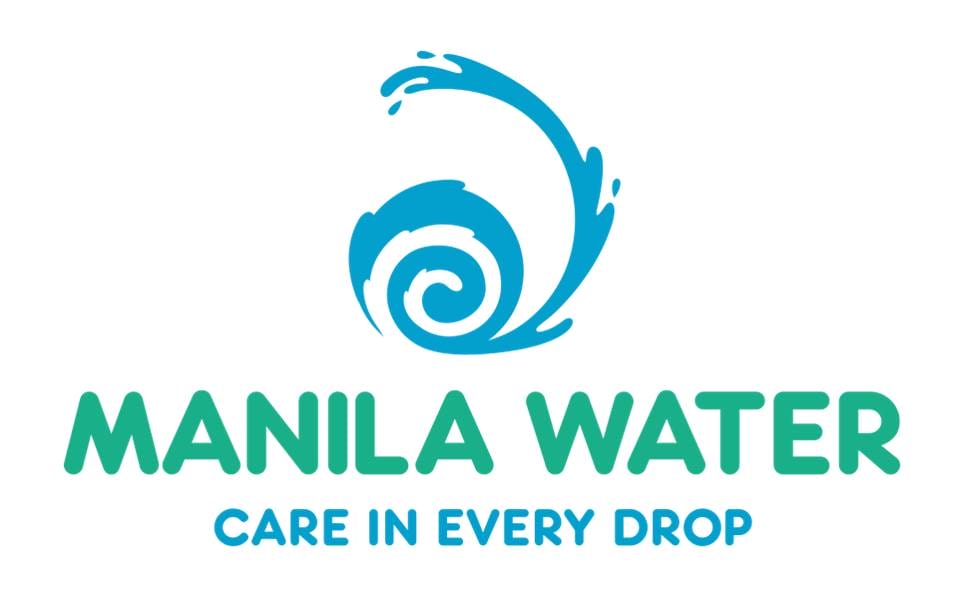 eBon: You're so lucky your workplace is visited by migratory birds! and it's also near UP, another birding site! What's your favorite birding place?
Jayce: Since I have only birded in a few other places, I would have to say here in Balara. Where else can I work and bird at the same time. Plus, I can watch a Philippine Eagle Owl any time I want (though I havent seen the pair lately).
eBon: You're very lucky indeed! Do you still have job openings there in Manila Water? hahaha
eBon: Im going out of topic already haha By the way, what's the favorite bird you've seen? Also what is the rarest?
Jayce: My favorite bird would be the Philippine Falconet and the PEO (Philippine Eagle Owl) and probably rarest as well would be the PEO.
eBon: I still haven't seen the PEO! Do you have any other hobbies aside from birdwatching?
Jayce: I'll send you a message once the PEO is back on its old perch. My other hobby would be photography (non birding photography). Pretty usual stuff like portraits and landscape.
eBon: We're both into landscape. I want to try portraits though. Do you have sample pics?
Jayce: Just general photography stuff. (Showed some photos)
eBon: Nice photos, Jayce! Do you have any message to other birders and readers of this site?
Jayce: "Birds!" it's the first thing you'll say when asked on what your looking at.
eBon: Very creative! I'm done with the interview. Thank you so much!