It turns out that  El Nido Resort – Lagen Island is more than just a stretch of beautiful beach with luxury accommodations. The resort is also teeming with birds! WBCP member Jamie Dichaves gives us a glimpse of what it's like to do high-end birding at El Nido in Palawan.


—
Lagen Island Resort
by Jamie Dichaves
When I started work with El Nido Resorts (ENR) as Lagen Island's resident Environmental Officer/Resort Naturalist, I was faced with a tough challenge: how will I set Lagen apart?
To begin with, ENR is composed of four island resorts, each with its own personalities: Miniloc Island dubbed as the Eco-Discovery resort because of its close proximity to most of the tour sites; Apulit Island known as the Eco-Adventure resort due to more "extreme" activities available such as rappelling from a 60-meter cliff, rock climbing, and cave exploration to name a few; Pangulasian Island, the Eco-Luxury resort wherein guests have the luxury of being shuttled to and fro via solar-powered buggies and have butlers becking their every heed and call; and then there's Lagen, who, up until now, is dubbed as Eco-?
A question mark. A big, fat, question mark. No one has figured out what to call it and most always struggle to express its unique identity. So…what is Lagen Island like anyway?
Lagen is the 3rd largest island of 45 islands and islets in Bacuit Bay, El Nido, Palawan. It also has the densest forest over limestone, which means that it plays host to a lot of terrestrial animals. It is the island where I've been able to witness some of the weirdest and funniest animal behaviors: a long-tailed macaque (Macaca fascicularis) alpha male punching a water monitor lizard (Varanus palawanensis) on the face, a water monitor lizard sleeping on a branch, 10m high, and a frog chillin' in the swimming pool like a boss!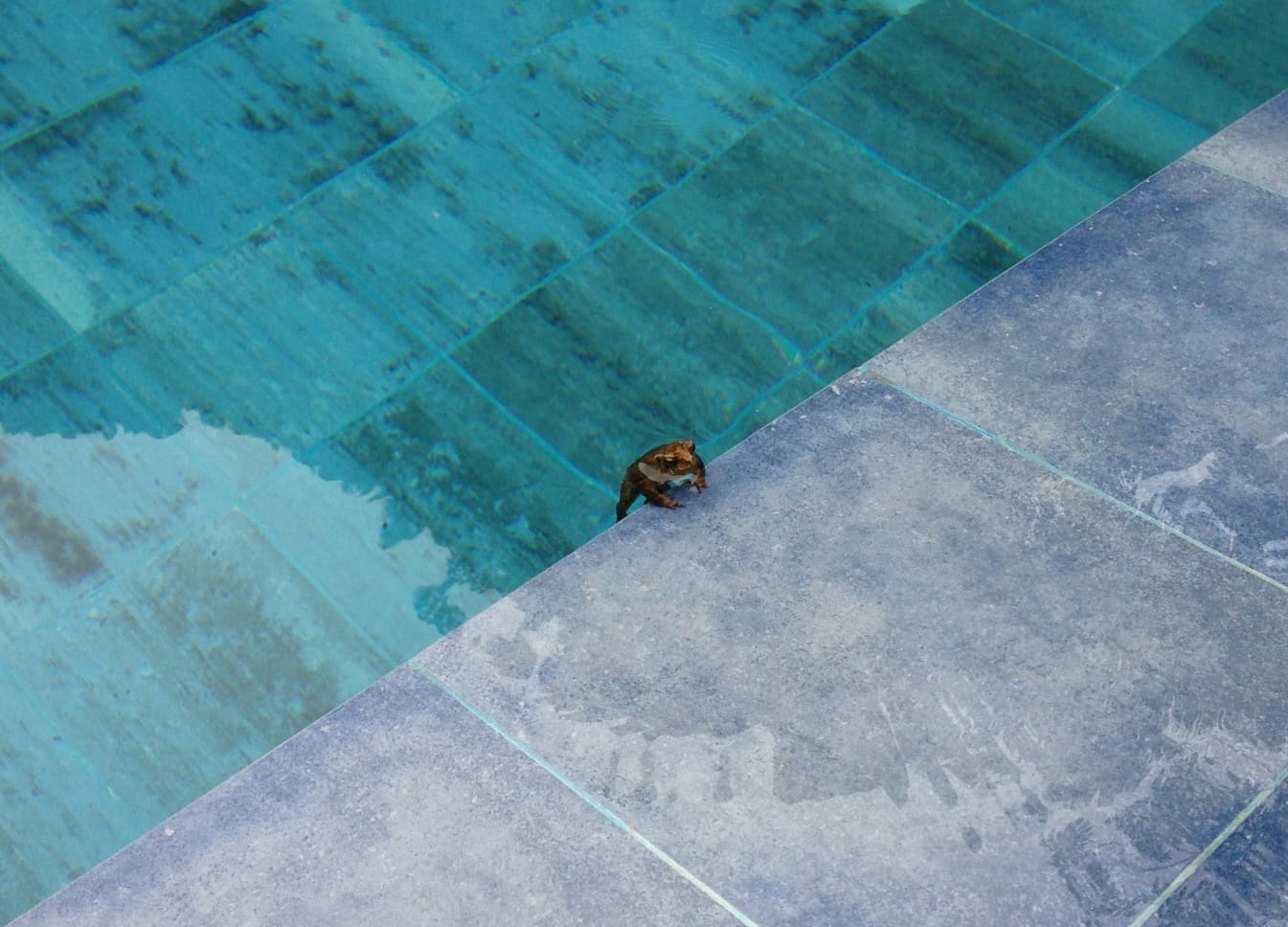 But out of all the animals in Lagen, one class struck me the most: Aves.
I was never a bird person. Heck, I never even cared about birds before so all species looked the same to me. But staying in Lagen changed all of that. The island alone boasts of over a hundred species of birds composed of a mixture of endemics, seasonals (migratory), and residents. I have seen a lot of them and after staying for more than a year; I still get lifers in the most unexpected places and times!
Whether you are walking, hanging around, lounging by the pool, or just being idle, you will definitely hear and see birds all day! The only times you won't see or hear them is when it is raining and they are all hiding (well, you would be too!). But once the rain stops, they go on overdrive – singing at the top of their lungs and endlessly darting about.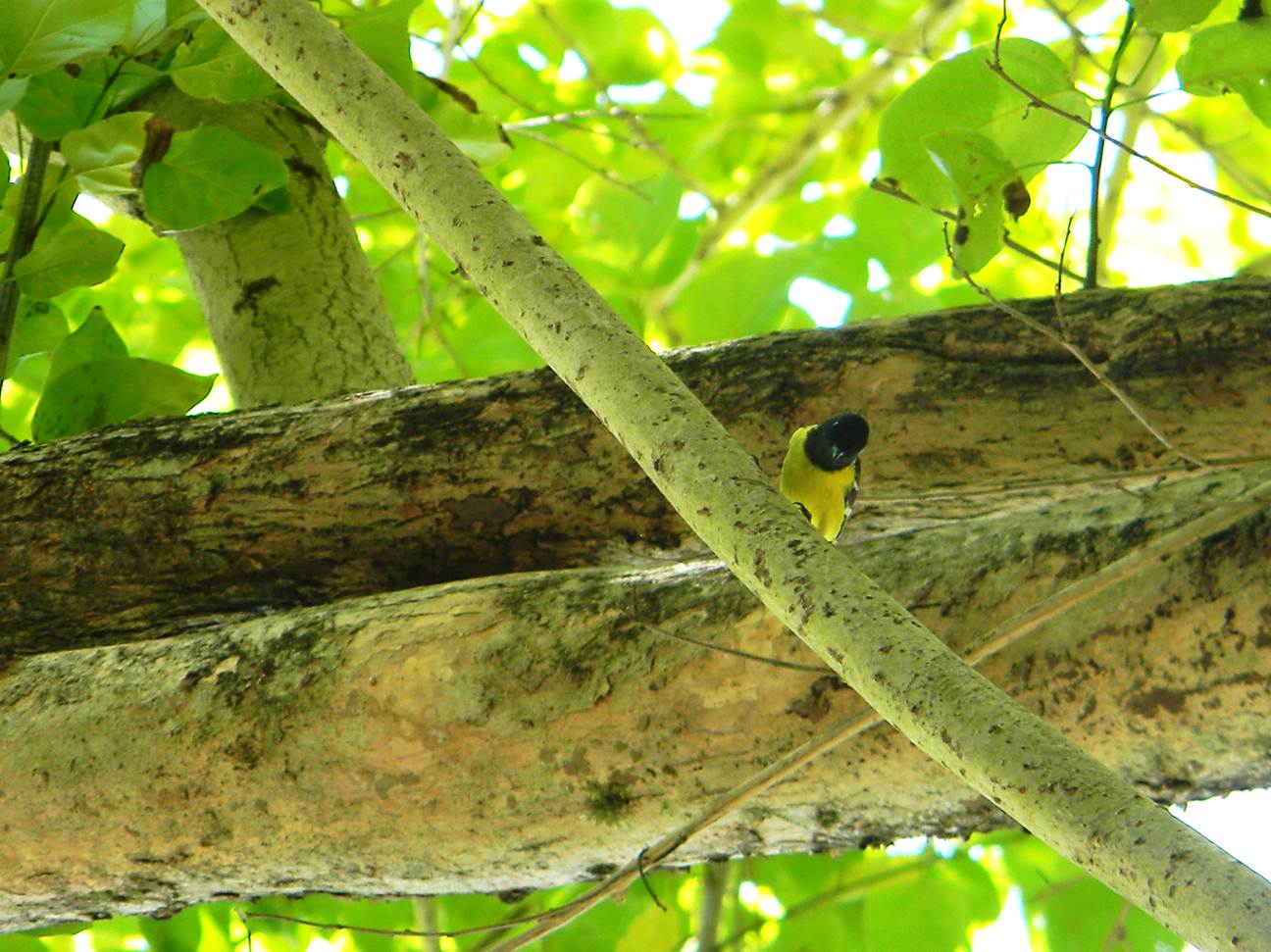 If you decide to dedicate one whole day to do birdwatching in Lagen, you will only need to bring insect repellent, a camera, and a cap. You don't have to wear shoes and you can easily borrow binoculars and a Kennedy guidebook. If you need a spotter, I suggest you look for Tatay Dante. He was my official bird-spotter and ever-trusty buddy during all my trips! The following would be a typical scenario:
You will most likely get a wake-up call from the very noisy Palawan Hornbills (Anthracoceros marchei).  They are up, feeding around the resort by 5:30am. They would also be the ones signaling the end of the birdwatching day since they are typically the last birds to sing, or in their case, shout!
Starting at the pier, you would immediately find the Glossy Swiftlets (Collocalia esculenta).  If you want to see them perched, you simply have to ask anyone to turn on the lights, head under the light boxes and look up. The light boxes house a lot of nesting glossy swiftlets. If you're lucky, you can even spot a juvie or two!
If the tide is low, you might catch one or two grey-morphed Eastern Reef Egrets (Egretta sacra) on the lookout for some yummy invertebrates.
Don't forget to check out the cliffs as Stork-billed Kingfishers (Pelargopsis capensis) and Common Kingfishers (Alcedo atthis) hunt from there, specially in the morning. In the afternoon, they can be found in the mangrove area, some times with a Collared Kingfisher (Halcyon chloris) too!
Upon entering the resort, you will immediately hear Green Imperial Pigeons (Ducula aenea), usually in pairs, Palawan Tits (Parus amabilis), Palawan Flowerpeckers (Prionochilus plateni), Slender-billed Crows (Corvus enca), Rufous-tailed Tailorbirds (Orthotomus heterolaemus) and Olive-backed Sunbirds (Nectarina jugularis) just about anywhere you stand.
In the garden chapel and spa/library area, you will often hear Hair-crested Drongos (Dicrurus hottentottus) and may even witness courtship displays!
In the mangrove area, you'll find Bulbuls (Pycnonotus plumosus, Ixos palawanensis, Pycnonotus atriceps) as well as some of the others mentioned above.
In the forest trail, you'll get to encounter the White-Vented Shamas (Copsychus niger) dominating the area near the trail, Common Emerald Doves (Chalcophaps indica), and if you're lucky, a flycatcher too (specific species unknown).  You may even be accompanied by the songs of the shamas and a troupe of monkeys!
In the trail, you can opt to sit on the bench at the point before heading down to the cove and patiently wait for birds that would fly by. Once you get to the cove, look for giant mounds and once you've found them, Tabon Scrubfowls (Megapodius cumingii) won't be far off.
Once you hear the closing call of the Palawan Hornbills, head on to the bar and enjoy a drink or two as you watch the sun setting right in front of you.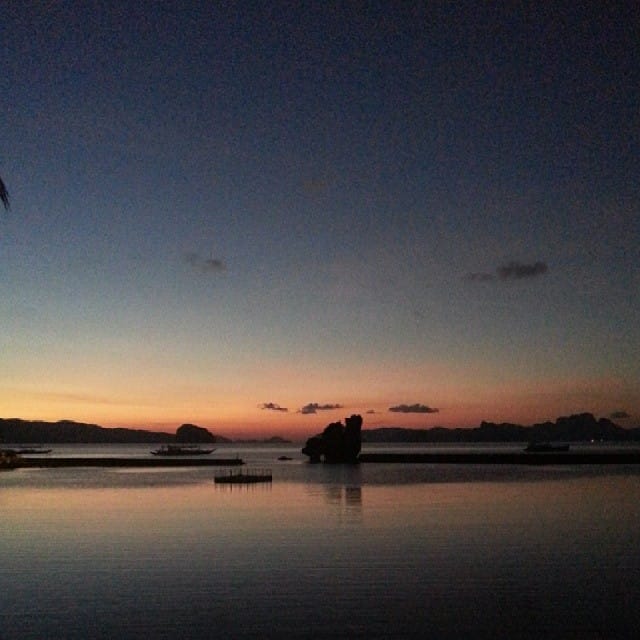 Here is a complete list of the birds I have seen during my one-and-a-half-year stay in Lagen:
Palawan Hornbill Anthracoceros marchei
Palawan Tit Parus amabilis
Palawan Flowerpecker  Prionochilus plateni
Blue Rock Thrush Monticola solitarius
Stork-billed Kingfisher Pelargopsis capensis
Collared Kingfisher Halcyon chloris
Common Kingfisher Alcedo atthis
Grey-Streaked Flycatcher Muscicapa griseisticta
Mangrove Blue/Palawan Blue Flycatcher
Grey Wagtail Motacilla cinerea
Olive-Winged Bulbul Pycnonotus plumosus
Sulphur-Bellied Bulbul Ixos palawanensis
Black-Headed Bulbul Pycnonotus atriceps
White-Vented Shama Copsychus niger
Green Imperial Pigeon Ducula aenea
Grey Imperial Pigeon Ducula pickeringii
Common Emerald Dove Chalcophaps indica
Eastern Reef Egret Egretta sacra
Common Sandpiper Actitis hypoleucos
Greater Flameback Chrysocolaptes lucidus
Hair-Crested Drongo Dicrurus hottentottus
Slender-Billed Crow Corvus enca
Olive-Backed Sunbird Nectarina jugularis
Lovely Sunbird Aethopyga shelleyi
Crested Serpent Eagle Spilornis cheela
White-Bellied Sea Eagle Haliaeetus leucogaster
Grey-Faced Buzzard Bustatur indicus
Black-Naped Tern Sterna sumatrana
Bridled Tern Onychoprion anaethetus
Great Frigatebird Frigata minor
Hooded Pitta Pitta sordida
Pacific Swallow Hirundo tahitica
Glossy Swiftlet Collocalia esculenta
Edible Nest Swiftlet Collocalia fuciphaga
Tabon Scrubfowl Megapodius cumingii
Rufous Night Heron Nycticorax caledonicus
Palawan Leafbird Chloropsis palawanensis
Rufous-Tailed Tailorbird Orthotomus heterolaemus
White-Breasted Woodswallow Artamus leucorynchus
Spotted Wood Owl Strix seloputo
Like I said earlier, I still get lifers from time to time so it's not impossible for you to find more species, especially in the forest! After all, most of these birds were "discovered" while I was doing something else (working hehe!) and just happened to chance upon them.
So what should Lagen Island's brand be? If you ask me, I'd say Eco-Sanctuary – especially if you talk about the birds. But of course, you can still call it whatever you like. The most important thing is for you to enjoy your trip anyway!
*All photos are mine except when stated otherwise*