---
The newly elected officers of the Wild Bird Club of the Philippines for 2014-2015 share their goals and wishes for the club for the coming year.
---
Gina Mapua – President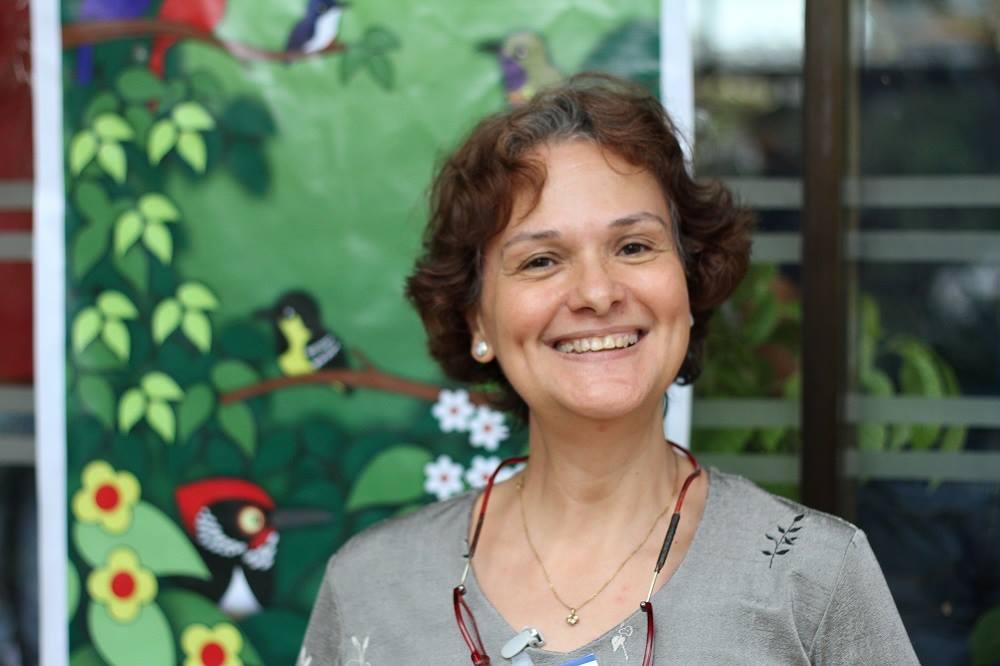 ---
MORE
I thank the members of the WBCP for giving me another chance to care for
the club as its President. This year, my theme will be "More."
More members. There is a saying about many hands making work lighter. Since this is a club that depends on volunteerism, we will be able to do more if we have more members.  As an opening salvo, Adri andTrinket will soon be leaving for the Philippine Eagle Center in Davao to train the PEF personnel and associates on bird guiding. Pete Simpson,
who is based in Davao, will be joining them. They will accept membership applications from these participants.
More club trips. Nothing brings a birdwatching club together than club trips. Food is a close second, but club trips are the best. This year, we will be working to instigate more club trips. So keep a close eye on your club emails and our website for announcements.
More educational sessions. Earlier this year, I noticed there were less volunteers for the Asian Waterbird Census. It may be just bad timing. But it may also be because our members are not too sure about their waterbird identification skills and so decline to participate in the census. With this in mind, let's have more educational sessions to
improve our ID skills. In addition, there is simply so much fascinating information about birds that it would be a joy to learn together as a club.
More volunteerism. The club is committed to conducting the Raptorwatch and the Asian Waterbird Census. In addition, we receive a number of requests to conduct guided trips for different groups. We need more members to volunteer for these activities. Our newer members may be shy or unsure of their skills. I ask our established members to invite the new members, as well as members who are lying low, to participate in these activities. After all, the best way to learn something is to do it.
No bird fair for 2014 but basically more work for everyone. The next full-blown Philippine Bird Fair will be at our regular schedule in the last quarter of 2015. So what are we going to do in the meantime? Two things. First, let us rethink our programs at the PBF. I would like to see more results from all our hard work for the bird fair. One result could be the formation of a chapter of our club established in the location of the bird fair. I'd also like to see more attendance of students and the public at our fairs. The second thing we can do in the meantime, is to test our various programs at mini-bird fairs and school tours throughout the year. This way, by the time the 10th PBF comes around, we will have great material and well-oiled programs to showcase.
More club administration. The club has been coasting along for a few years now in terms of administration. If we are to increase our membership and activities, we must also improve our administrative capacity. I think we need a club directory so that we can easily get in touch with each other. It will be much easier to involve our quiet members with the club if we can communicate with them directly. And then there is the protocol on ticklish issues. Let's clarify where we stand, as a club, on the issues of feeding birds, protocols for nesting birds, and the use of playback so we can guide our new (and old) members and
the public on the right track for the benefit of the birds.
This is the year of the More.
Let's all work together and do more for the birds and their environment!
Are you with me?
---
Willem van de Ven – Vice-President
---
Hello! I am Willem and I thank all of you very much for your trust in me as part of the execom. I'm currently feeling a mix of excitement for the year to come and all the things I want to do, and on the other hand a what-did-I-get-myself-into feeling in the pit of my stomach.
For those who don't know me; I'm (obviously) not originally from the Philippines; I am from the Netherlands and first came to the Philippines in 2006, for my masters in Biology. I was immediately impressed with the people and the environment of the Philippines, and decided to come back in 2008; after that I have never wanted to leave anymore. I started working for an NGO on Philippine Crocodile conservation. I worked there for nearly 4 years and then relocated to Panay Island to work for a different organization, on the endangered Visayan Spotted Deer and Visayan Hornbills. I am now living in Taytay, Rizal and working in Makati on something completely different.
I've been a member of the Wild Bird Club since 2011, when I was still living in Isabela province and thus not often able to join with club trips and other activities. Now that I live nearby Manila I will have many more opportunities to be active in the club, and in the past year have joined as many trips, guided tours, activities and conferences as possible.
Although currently no longer working in conservation, my fingers are still itching to get more involved in these topics, and so I hope to be doing this now for the WBCP. There are several topics where I want to work on in the coming year(s); As was seen more and more last year, the illegal wildlife trade is becoming ever more open and many birds are also illegally hunted for sports or food. As was shown last year, the WBCP can contribute significantly to the conservation efforts of birds in the Philippines, both directly by working together with the DENR/BMB in specific cases, as well as indirectly through sponsoring conservation organizations such as the Philippine Eagle Foundation. Also the protection of important biodiversity areas, such as LPPCHEA, are important points on my agenda. Besides these topics I hope to be able to contribute in making things easier for club members and thereby encouraging more involvement of members in activities, and to make the many forms of media the club currently supports (facebook, websites, emails, newsletters) more comprehensive.
I hope I will be able to live up to the high standards we have all come to expect from the WBCP board, and to be able to serve the wild birds of the Philippines in this position!
---
Cristina R. Cinco – Secretary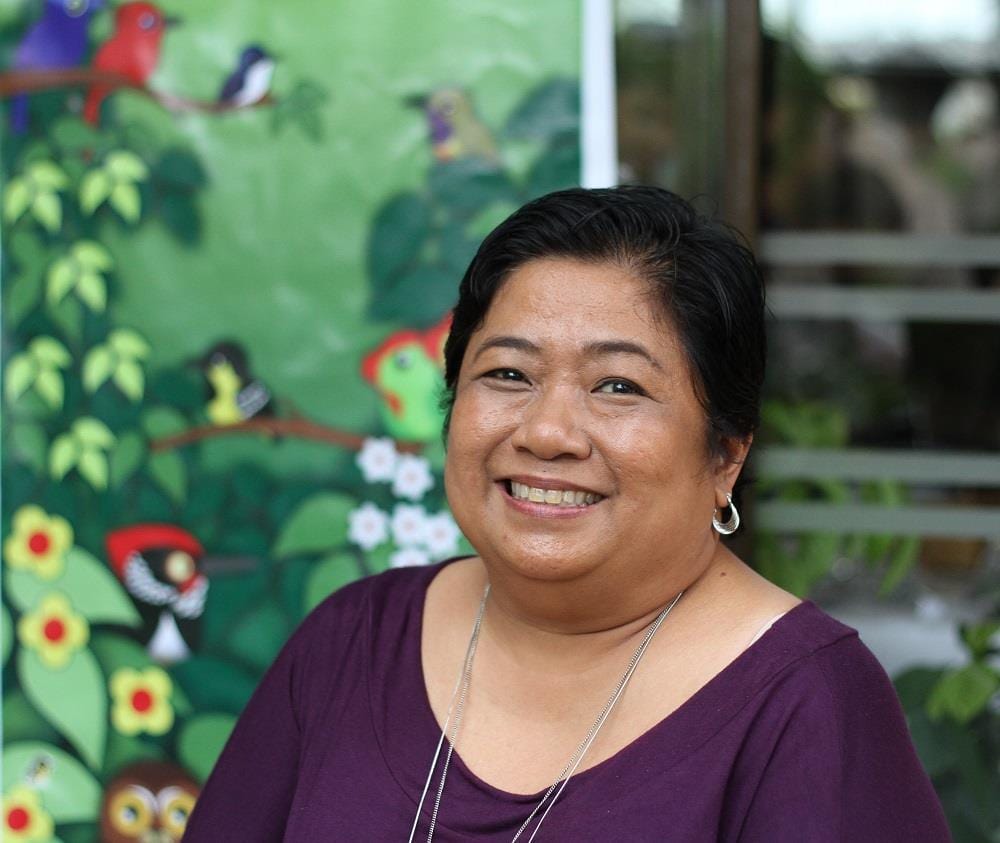 ---
I am better known in the bird club simply as Tinggay. I am currently the head of the Education Committee and second, I am part of the 17 man team of the Records' Committee, encoding reports submitted after bird watching trips. I have been an active member since 2008 and has been an avid birdwatcher since 6 years ago.
I am presently working in the family's food business. I graduated from De La Salle University with a degree in Bachelor of Arts (Accelerated Program) major in Asian Studies. Spent my high school and grade school years at St. Theresa's College in Quezon City. Aside from bird watching, I am also into watercolor painting.
What got me into bird watching? I have to credit Leni Sutcliffe for that. Leni's husband, Peter is my painting teacher. That is how Leni and I got to know each other. My baptism of fire came when Leni asked me to arrange for a bird watching trip. It was situated in the mountain baranggay of Makailangan , Puray in Rodriguez, Rizal. Its rugged terrain even prompted us to rent an improvised 4×4 vehicle called a "weapon." Thanks to my first bird watching companions Leni Sutcliffe, Alex Tiongco, Tere Cervero, Trinket and Adri Constantino- they all encouraged me to start a new hobby which led to a passion that has gotten me into birding for the next 6 years. I immediately got some 30 lifers in just one trip! I almost gave up during my first birdwatching adventure. Waking up at 3 o'clock in the morning,bouncing about in a "weapons"vehicle on rugged roads, walking on a muddy trail, getting rained on, these were some of the challenges that I have encountered! Found it too much for an urbanite like me.
Fast forward to the present times. Birdwatching has brought me to the far flung places in our country- the forests of Picop, the mountains of Davao, the underground river of Palawan and the islands of the Visayas. These places have left an impression which not only gave me a chance to see its wide varities of birds but also helped me as an artist translate these sites into beautiful landscape subjects for my watercolor paintings.
Having gone to several provinces in the Philippines also got me committed to the preservation of the environment. Hence, I have first been involved with the club's Education Committee. For every Bird Festival held in each province, the Educom gets a chance to teach the youth in each locality by way of our mini lectures the bird species and the natural resources that they possess. As part of the Records' Committee, I am proud that our club's records have helped in the national decision making process of protecting areas like LPPCHEA, even having it elevated to an internationally recognized wetland site by organizations like RAMSAR.
I am looking forward to the challenges that I will face as WBCP's Secretary for 2014-2015. One of my major objectives is to recruit and motivate our members to join not only its bird watching activities but be involved in the various committees as wells. I believe we now have an exciting and dynamic team. WBCP members should then get ready for an action packed year.
---
Mike Lu – Treasurer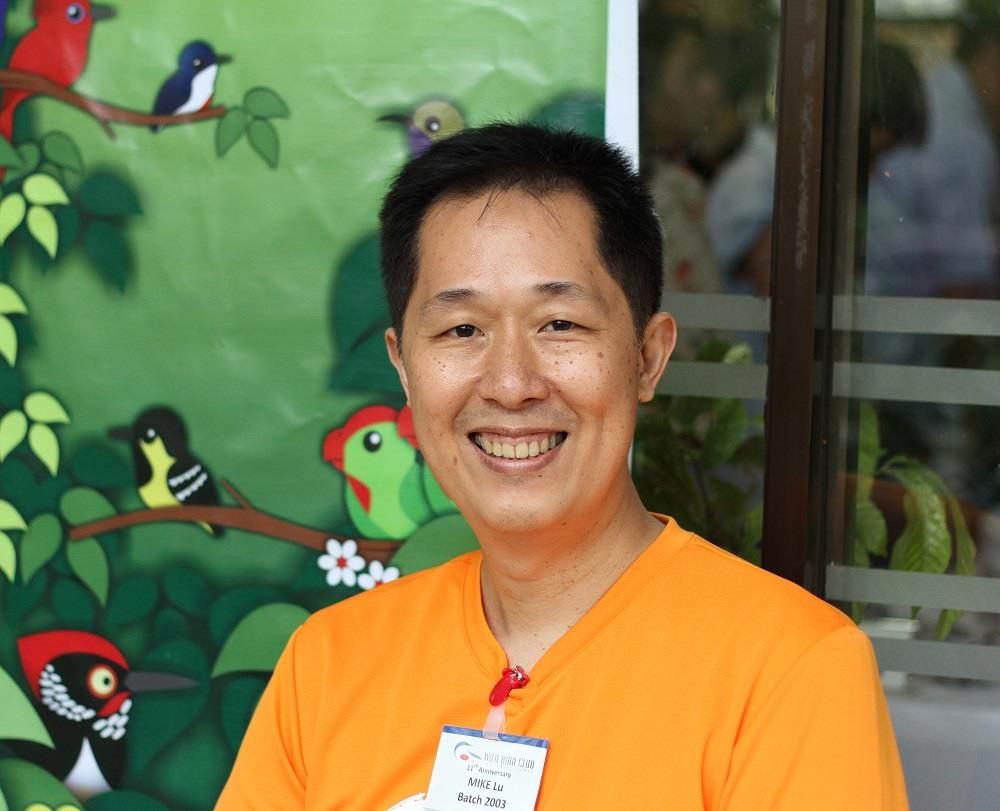 ---
Time flies when you are having FUN !
Indeed the past eleven years went by so fast. Looking back, it seemed unbelievable that we have accomplished so much – introducing birdwatching to thousands, creating the only database of bird sightings for our country, working with the departments of Environment and Tourism, waging a media war against reclamation, hunting and illegal wildlife trade, bringing the Philippine Bird Festival to different cities around the country, jump starting an Asian Bird Fair to foster camaraderie amongst birdwatchers in the region and much, much more.
Yet it seems like work never will be done.  Just a week after the new Execom was elected, our activities already fill up the weekends in August and the succeeding months.  We have requests for guided birdwatching, lectures, presentations and trainings, ocular trips, and invitations to attend bird fairs abroad.  Yet we have more planned activities to launch an illegal wildlife trade campaign, supporting other conservation NGOs, monitoring raptor and waterbird migration. Proudly, we have remained a volunteer-driven organization with no office and no staff.Hence, I encourage every member to support the Club and together we can accomplish much, much more – for the birds, for the environment and for our country !