by Tina S. Mallari
---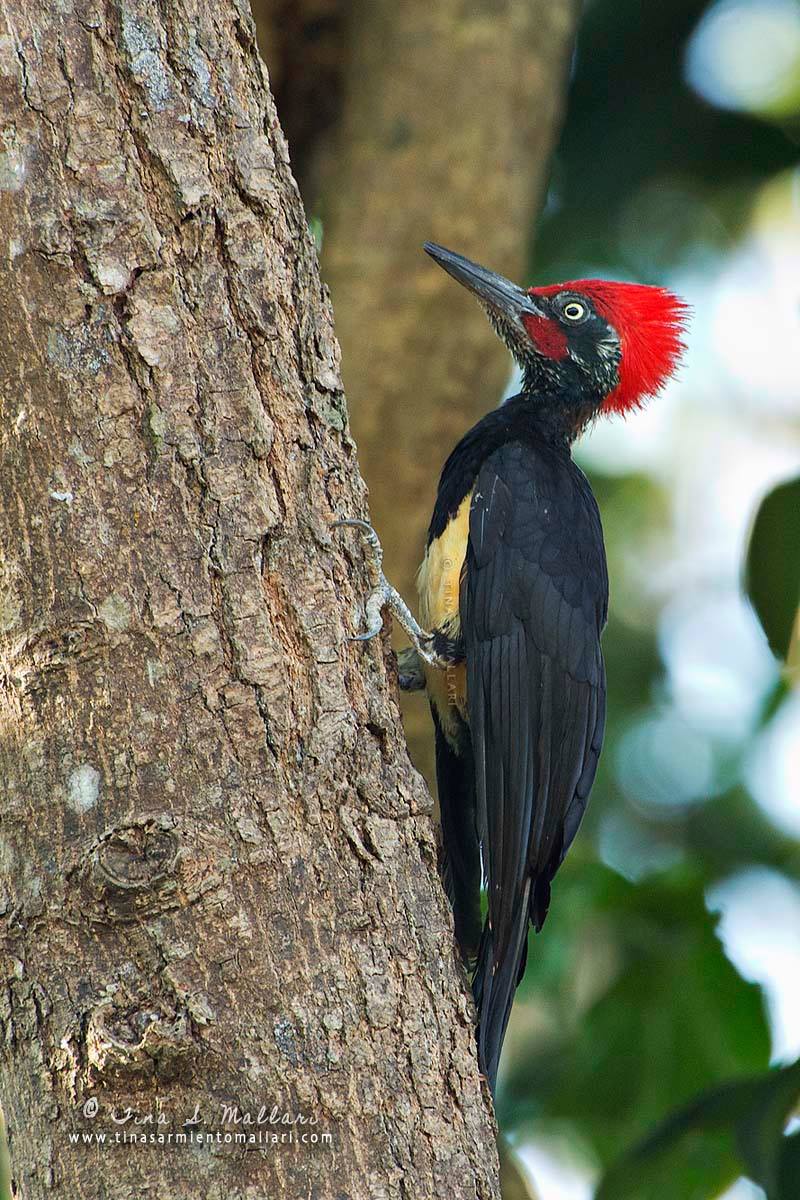 White-Bellied Woodpecker
Dryocpus javensis
Subic, Zambales
April 6, 2014
Finally found the time to go birding in Subic again. I will never get tired of this place. So many happy memories with very good friends and I have seen a lot of lifers at this place. <3
I was taking a video of a nesting pair of black naped orioles wayyy wayyy high up in the tree across the street when all of a sudden this woodpecker decided to stay for a long time while eating black ants on a tree very near me. I'm sure you guys know the feeling when things like these happen… The heart starts to beat faster and you fumble with your gear out of excitement and you're thinking OH MY GOSH !!! How lucky can I get !!!!
My smile from seeing the juvenile Philippine hawk eagle doubled pa lalo when I saw the nesting orioles with 3 baby birds asking for food from the mom and dad and then this one happens pa !!!! AWESOME weekend in Subic! 🙂
---
See more of Tina's pictures on her website!