by Adri Constantino
---
WBCP member Adri Constantino of Birding Adventures Philippines gives the details on planning a birding trip Lake Maragang Mt Timolan Protected Landscape in Zamboanga del Sur. Read his trip report and suggested one-night itinerary, complete with a delicious lunch menu!
---
This is a quickly-organized birding trip (many thanks to Region 9 Director Mary June Bugante for organizing) to Lake Maragang / Mt. Timolan Protected Landscape in Zamboanga del Sur.
We were met by Park Superintendent Mario Ronolo, (he can arrange vehicles and supplies for interested birders) in Pagadian City complete with all our supplies for the night. From the city proper, we travelled for 30 minutes to Brgy Limas, Tigbao. From there, the trail to the lake starts. The first 30 minutes is open grassland with some Marang trees on a slightly sloping terrain. This is followed by a short 20 minute incline and then you will enter the forest. The entire walk, birding pace will be 3-4 hours one way. At the lake, there is a small clearing where you can setup tents. There are also two small huts that can accommodate birders without tents.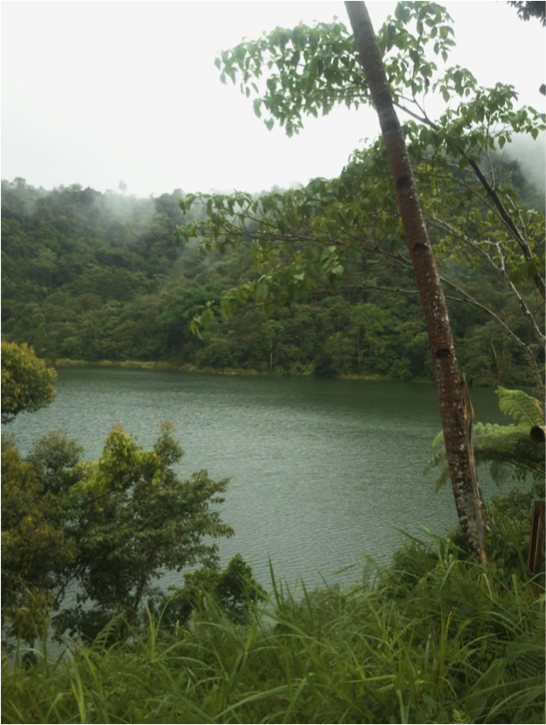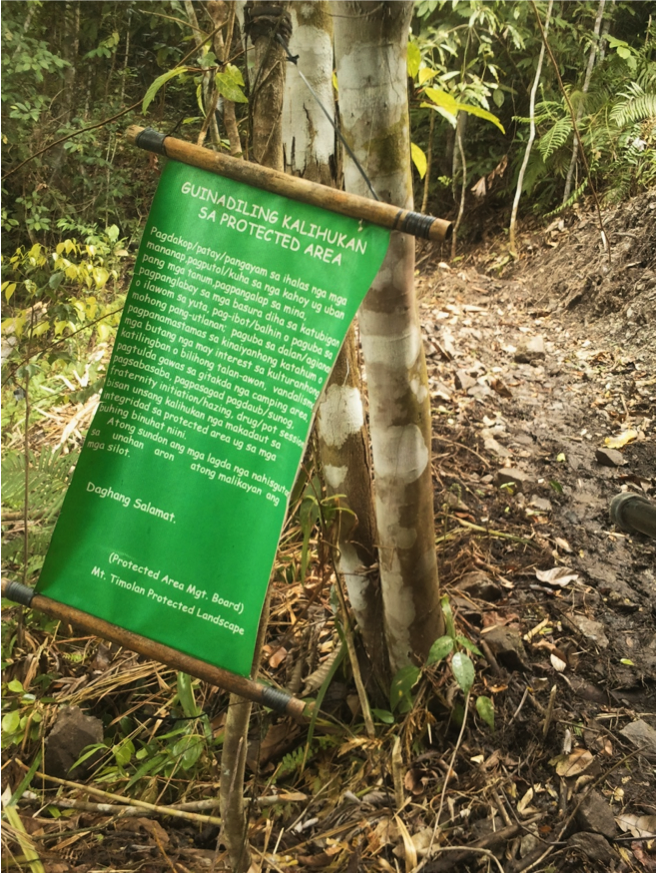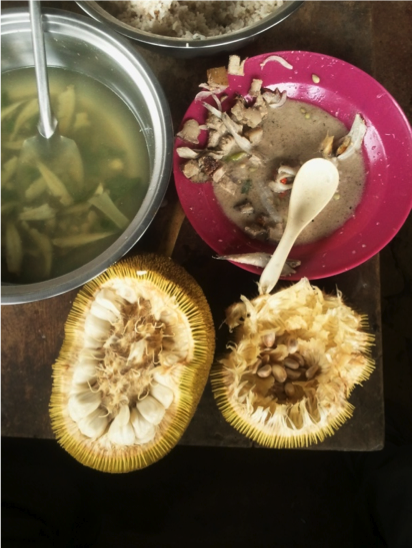 Philippine Ducks were seen in Milabsoc Swamp and Lake Maragang. Wandering Whistling Ducks were also found in the swamp. It would be interesting to go here during migratory season to check if there are other migrants utilizing the wetland.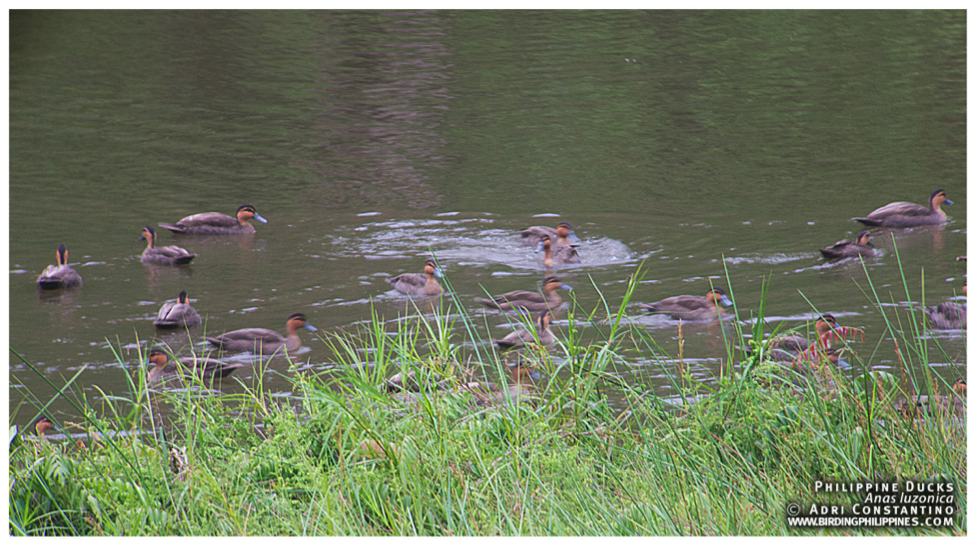 Just outside the camp, we saw Writhed Hornbills, Philippine Cuckoo-Dove, Yellow-breasted Fruit-dove, and Zamboanga Bulbul among others. Early in the morning, a Giant Scops Owl was calling just outside our huts.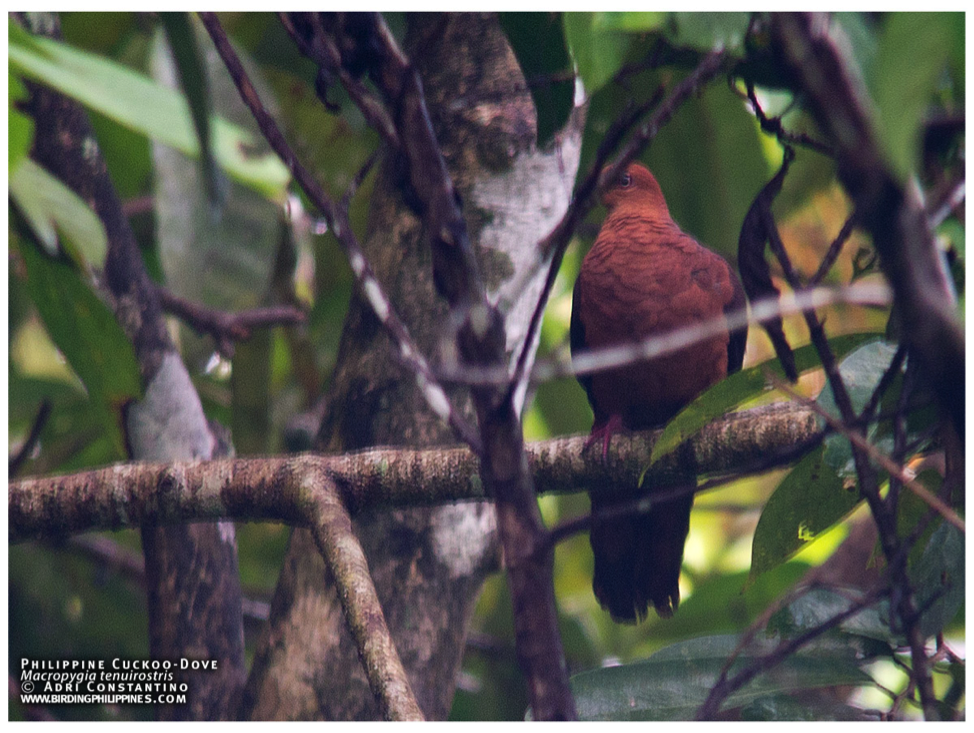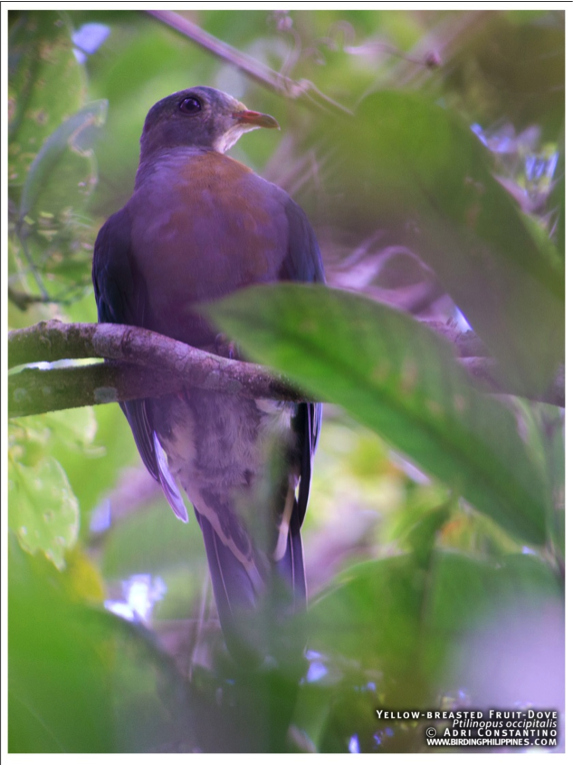 Unlike most places in the Philippines, most of the birds here are not shy, (even the hornbills, pigeons and fruit-doves) giving us very good views. Several mixed flocks were encountered along the trail. The trail is very nice for birding, it is about 3 meters wide and is abit elevated so essentially, you are looking at the trees at eye-level, no neck-breaking birding here. Mixed flocks seen included Zamboanga Bulbul (very common here), Black-naped Monarchs, Mindanao Pygmy Babbler, Elegant Tits, Hair-crested Drongo, Rufous-fronted and White-eared Tailorbirds, among others.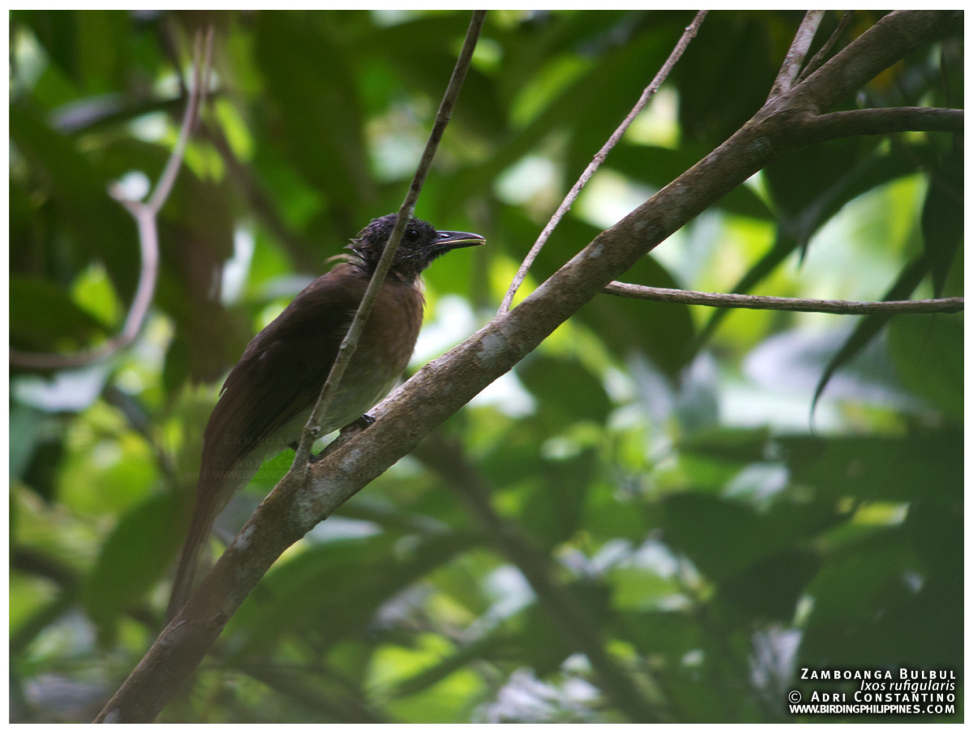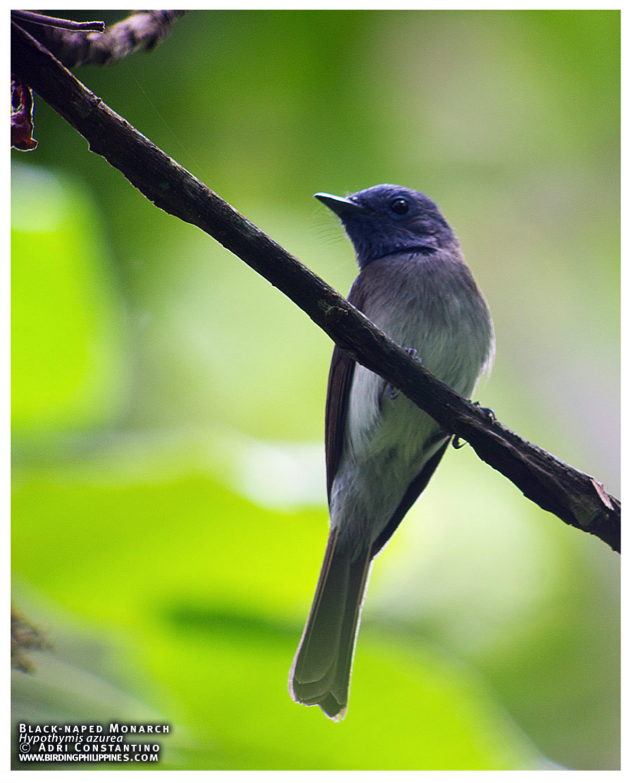 Weather was not so good when we went but recent surveys by the PaSu and biodiversity survey teams from PBCFI indicate presence of Mindanao Broadbill, Philippine Dwarf Kingfisher, Blue-capped Kingfisher, and other birds.
A longer visit in better weather is definitely a must. I would suggest an itinerary like this:
Suggested One Night Itinerary
Early morning start from Pagadian City. Make sure food, transportation and guide/porter arrangements have been made with PaSu Mario days before. Leave the city at around 5 am, then start the trek at around 530 am. You will be able to catch the morning flock on your way to the lake. Be on the lookout for Rufous and Writhed Hornbills and pigeons and doves on fruiting trees. Mixed flocks should be good and there is a high possibility of Wattled Broadbill here.
Before lunch, you will reach the Milabsoc Swamp, refuge for Philippine Ducks and Wandering Whistling Ducks and during migration season, might be a good stop for migrants.
Lunch on arrival at the lake, then continue birding in the afternoon around the lake. The forest on the other side, accessible by boat looks really good.
Spend the night at the camp. Giant Scops Owl is just outside the camp. On the following day, you can do morning birding at the camp. You may also want to try the trail leading up to Mt. Timolan to see the higher elevation birds.
Have lunch back at the camp, then head back in the early afternoon to Pagadian City.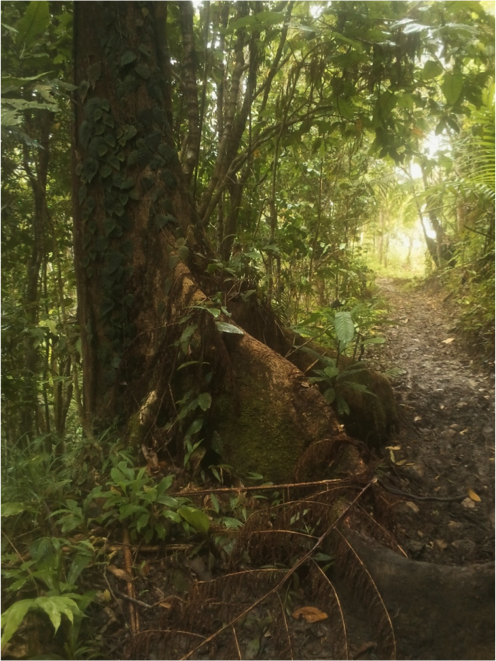 A longer stay would also be nice, but that would mean more food supplies will be needed to be brought up (there is no electricity up in the camp).
This site is a must for birders visiting Pagadian City
For arrangements, best to contact Park Superintendent Mario Ronolo : 0926 3665580 email: penro9b_zds@yahoo.com.
Trip Report
SITE/LOCALITY: Lake Maragang, Mount Timolan Protected Landscape
BARANGAY: Barangay Limas
CITY: Tigbao Municipality
PROVINCE: Zamboanga de Sur
ISLAND: Mindanao
START DATE: 7/3/2014
END DATE: 7/4/2014
START TIME: 01:00 PM
TIME IN FIELD: 8
NAME OF BIRDER(REPORTER): Adrian Constantino
OTHER BIRDERS PRESENT: Anthony Arbias, PaSu Mario Ronolo, Guide Jocko
# OF BIRDERS PRESENT: 4
ENVIRONMENT CONDITION: Afternoon heavy rains, Cloudy morning with occasional drizzle
BIRDLIST
Red Junglefowl Gallus gallus 4
Wandering Whistling Duck Dendrocygna arcuata 6
Philippine Duck Anas luzonica 120
Eastern Cattle Egret Bubulcus coromandus 15
Little Egret Egretta garzetta 4
Philippine Serpent Eagle Spilornis holospilus 2
Pinsker's Hawk-Eagle Nisaetus pinskeri 1
Barred Rail Gallirallus torquatus 2
Spotted Dove Spilopelia chinensis 8
Philippine Cuckoo-Dove Macropygia tenuirostris 3
Common Emerald Dove Chalcophaps ndica 2
White-eared Brown Dove Phapitreron leucotis 8
Amethyst Brown Dove Phapitreron amethystinus 4
Yellow-breasted Fruit Dove Ptilinopus occipitalis 3
Black-chinned Fruit Dove Ptilinopus leclancheri 3
Black-faced Coucal Centropus melanops 3
Philippine Coucal Centropus viridis 1
Giant Scops Owl Otus gurneyi 2
Glossy Swiftlet Collocalia esculenta 5
Philippine Trogon Harpactes ardens 4
Rufous Hornbill Buceros hydrocorax 6
Mindanao Hornbill Penelopide saffinis 3
Writhed Hornbilll Aceros leucocephalus 4
Coppersmith Barbet Megalaima haemacephala 1
Red-bellied Pitta Erythropitta erythrogaster 2
Yellow-bellied Whistler Pachycephala philippinensis 4
Long-tailed Shrike Lanius schach 2