By Tin Telesforo
---
Paoay is an attractive destination not only for tourists but also for waterbirds. In this year's Asian Waterbird Census (AWC), counters from the Wild Bird Club of the Philippines and DENR recorded 3,500 birds, the highest count for Paoay Lake since it was included in the AWC in 2009.
---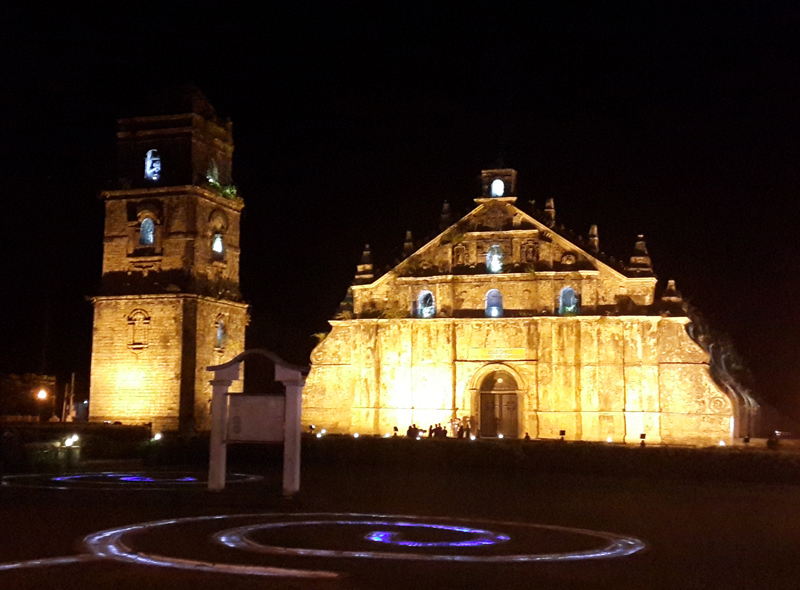 "Paoay Kumakaway" is the tourism tagline of Ilocos Norte, a province in the northwest tip of Luzon. Literally translating to "Paoay waves (v)," the slogan highlights the central role of the historic town of Paoay in the province's tourism thrust. Tourists come here for the 18th century Baroque charm of St. Augustine Church, a UNESCO World Heritage Site, and The Malacañang Palace of the North, now a museum dedicated to former president Ferdinand Marcos.
But for our annual avian visitors escaping the winter cold in the north, the place to go is Paoay Lake. Covering an area of nearly 4 square-kilometers, it is the largest freshwater lake in Ilocos Norte and one of the largest in Luzon.
It is the site of the Great Cormorant Festival celebrated every November, about the time this bird has been sighted there. The lake is also home to a number of resident and endemic waterbird species.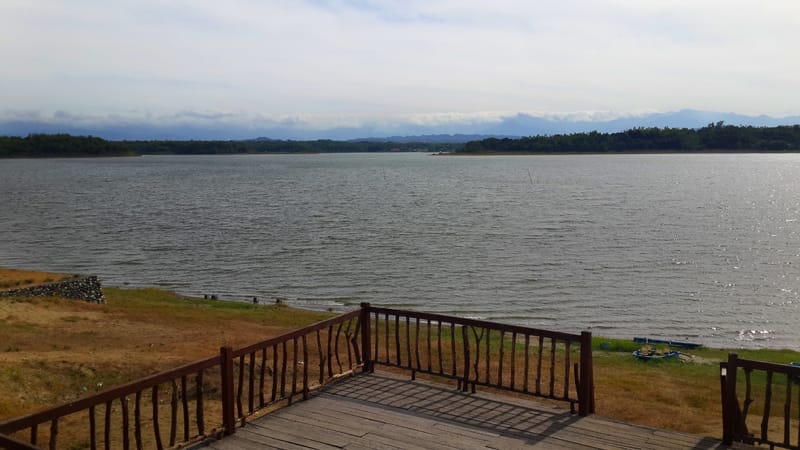 When the Asian Waterbird Census (AWC) dates for Paoay Lake were declared a holiday in Manila due to the papal visit, I signed up as a counter. This was my fourth visit to Paoay but my first time to join the lake census.
Petrus "Doc Pete" Calope and Richard Ruiz, both longtime members of the Wild Bird of the Philippines (WBCP) in Ilocos Norte, have been instrumental in putting Paoay Lake in the AWC radar. They have spearheaded the census there every year since 2009, sometimes with the help of other WBCP members who are able to travel north.
This year, five WBCP members joined them: myself, Arnel Telesforo, Alex Tiongco, Tere Cervero, and Mel Tan. With guests Zhao Qiaoliang, Consul and Head of Post for the Consulate of the People's Republic of China in Laoag, Jimmy Lu, Richard's brother-in-law who served as translator, and Elsie Nolasco of DENR, we had a team of 10.
Paoay Count
Arnel and I arrived in Paoay the day before the official census date, January 17, and checked in at a bed-and-breakfast near St. Augustine Church. This gave us time to rest after the 8-hour bus ride, explore the newly renovated church square, and try the fancy restaurants that have popped up in the neighborhood.
On census day, Arnel chartered a local tricycle to take us around the count sites. We have always found it strategic to have a local witness and understand what we do as birders. This helps spread the word about the value of birds among the residents. Just by hanging out with Doc Pete's driver, our tricycle driver learned something about the birds in his hometown.
Paoay Lake is shaped like a horseshoe. To make sure all corners were covered, four count sites with different views of the lake were identified. The call time was 6:15 AM at the first count site in Barangay Suba, just below The Malacañang of the North. The WBCP team had already started the count when Arnel and I got there, but there were not too many birds yet.
By 7 AM, we went to the DENR site in Barangay Nanguyudan where we joined Elsie, Zhao, and Jimmy. Zhao had a son who was interested in studying Philippine birds. He signed up for club membership that day.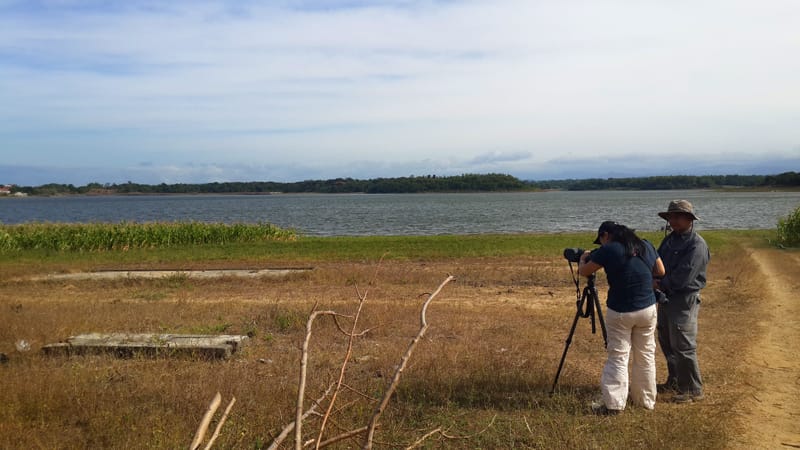 Around 8 AM, the count team proceeded to the fishermen's landing site in Barangay Nanguyudan. This was our main count site. It had good views of the patches of grass on the shore and a sandbar where a huge congregation of Philippine Ducks were basking. We stayed here a couple of hours before proceeding to the view deck in Barangay Nagbacalan. This is where tourists usually stop to appreciate the lake.
We counted some more birds until the snacks that Doc Pete had prepared were served. Former Paoay Mayor (now First Gentleman) Bonifacio Clemente joined us about halfway through the count. I remembered him from the Cormorant Festival I attended five years ago, when he was still the mayor. We had a chance to chat over pancit and Coke as Elsie, Tere, and I reconciled our counts and tallied the total.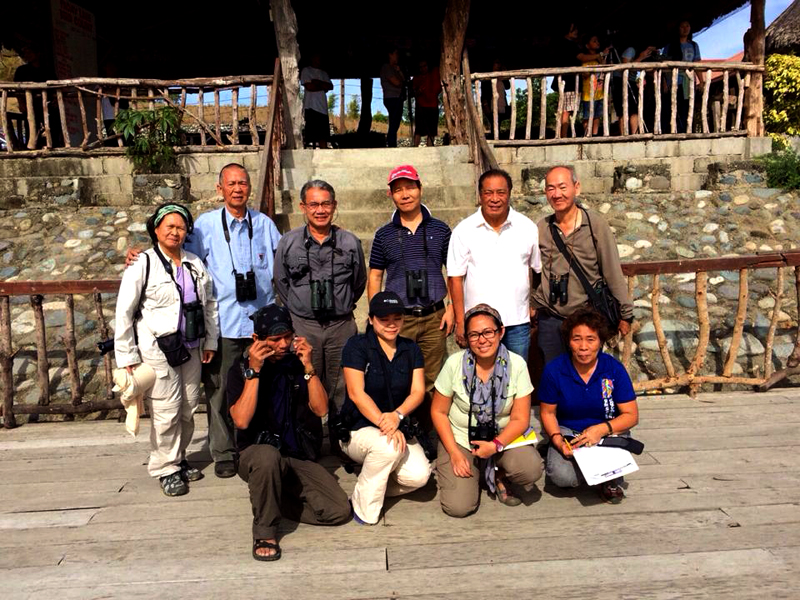 Overall, we counted 22 species and 3,515 birds. This is the highest count ever for Paoay Lake. The endemic Philippine Ducks still dominated our list followed by the migrant Tufted Ducks. Special sighting for me, though not unheard of in Ilocos Norte, were the Gadwalls. The complete report for this trip is posted on the Birdwatch Philippines e-group.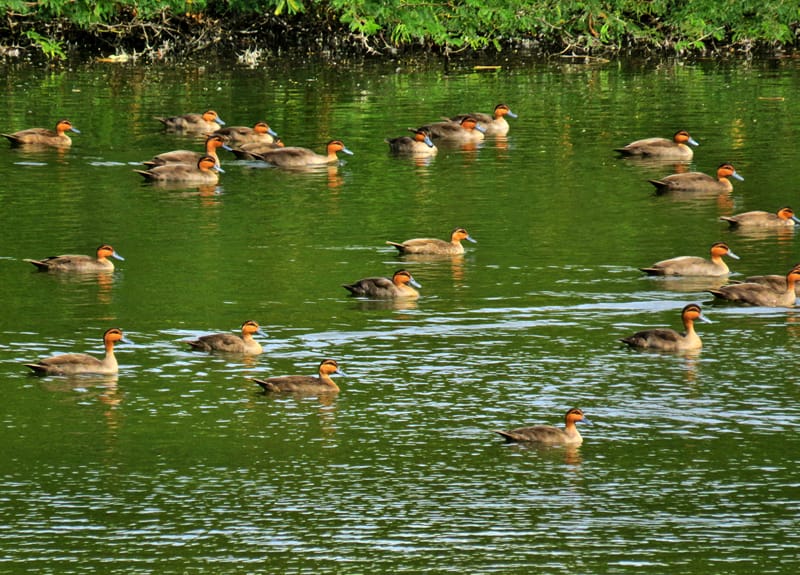 Richard's Gift
When we were done with the Paoay count around noon, Richard invited us to Gabu. I've never been there but I've seen it pop up in Richard's reports every now and then, and every time there was something magical including a Mandarin Duck and European Starlings.
Gabu is a coastal barangay in Laoag City, not too far away from Paoay. What's in Gabu is a privately owned land with several abandoned fishponds that have become a refuge for Philippine Ducks and a number of migrant species. There was a ruin of a house next to the most birdy ponds. It allowed us to observe the ducks at close range without spooking them. There were at least a thousand of them that day.
Zhao and Jimmy had to go but the rest of us decided to explore the length of the trail going to the beach. We stopped at several shady spots to check out what ducks were nearby. At one of those stops, as we were sprawled on a grassy patch, Alex excitedly yelled "Spot-billed Ducks, two of them!" I was incredulous for a moment, and then I saw he wasn't kidding and scanned the area he was pointing at.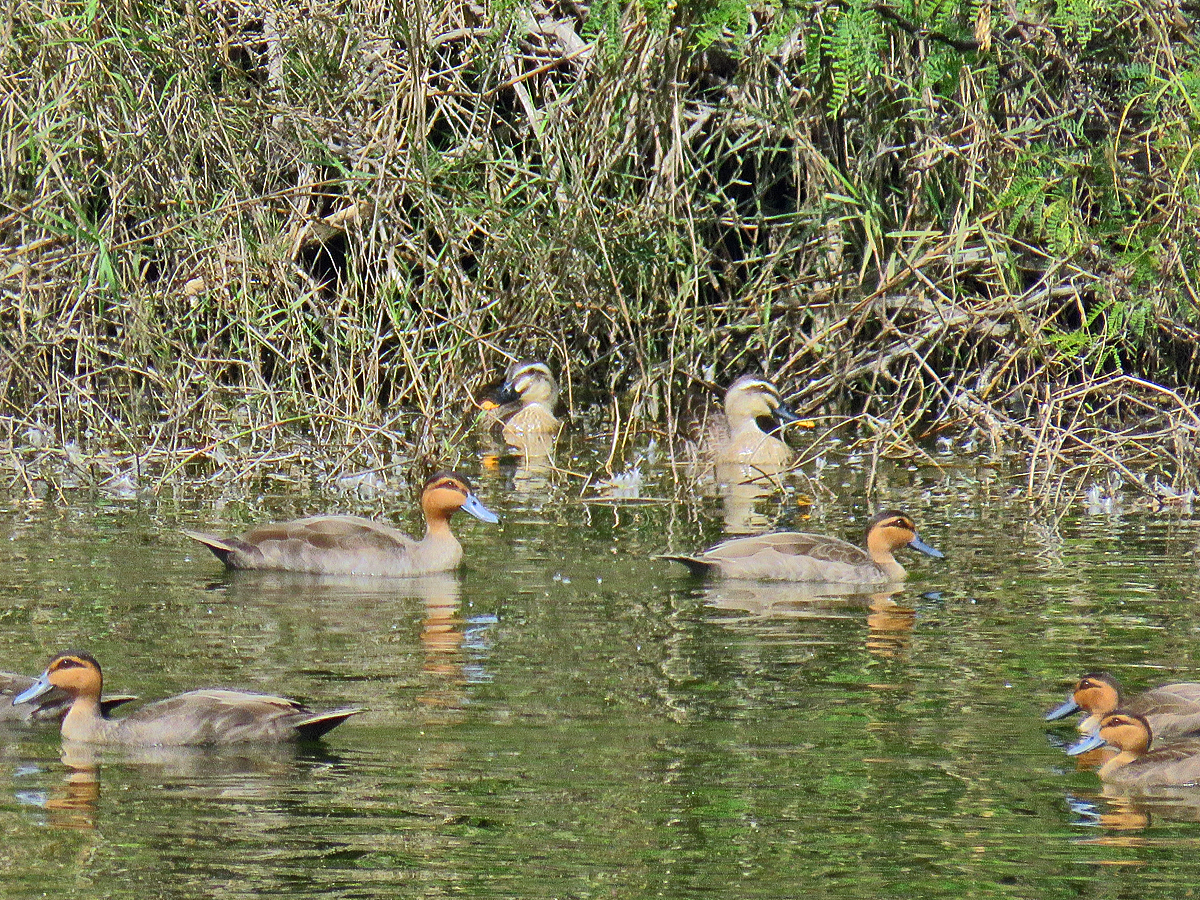 True enough, hidden in the weedy bank across the pond from us were two gorgeous Spot-billed Ducks, their yellow-tipped bills standing out like beacons. They sat there in the shadows looking like shy tourists as the Philippine Ducks swam by.
I've seen hundreds of these ducks before in a pond in southern Taiwan, but this was my first time to see them in the Philippines. I knew they have traveled a long way and were very rare here. This made them look more beautiful to me. The complete list from our afternoon in Gabu is posted on the Birdwatch Philippines e-group.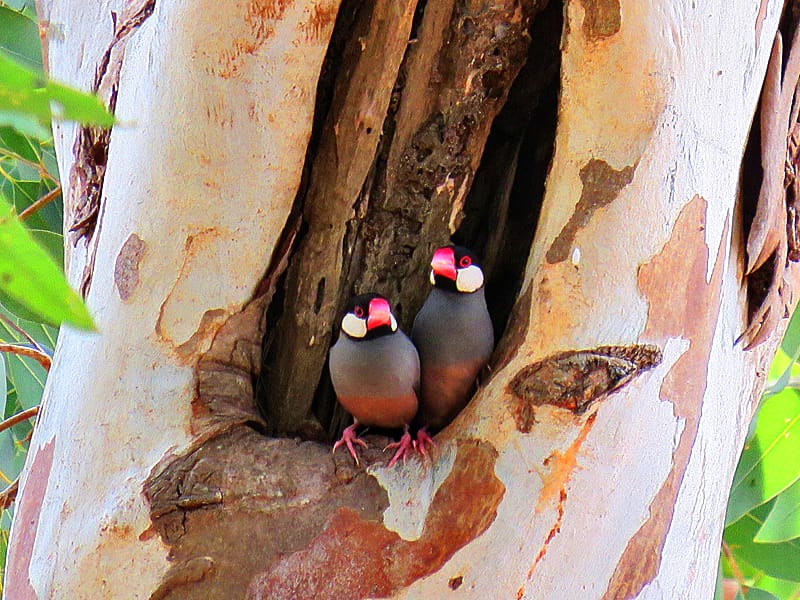 From Gabu, we went for a quick lunch then proceeded to Java Hotel. We wanted to see the Brown-headed Thrush I photographed the day before at Eagle's Nest, the hotel restaurant. We had coffee as we surveyed the creek next to the restaurant. We saw a Common Kingfisher up close, a Pied Triller, a few Philippine Magpie Robins, lots of Zerbra Doves, but no Brown-headed Thrush. But as if to make up for the disappointment, three thrush species, including the Brown-headed Thrush, showed up on a single tree for Alex, Tere, and Mel the next day.
After Eagle's Nest, Richard took us to Barangay Francisco in San Nicoloas, just outside Laoag City, where he saw White Wagtails. The location turned out to be a stony vacant lot used for parking, not exactly a place one would expect to find birds, much less rare migrant ones. But that's exactly what we found there. We counted 27 White Wagtails! Richard helped us identify the three subspecies that were there: lugens, ocularis, and leucopsis.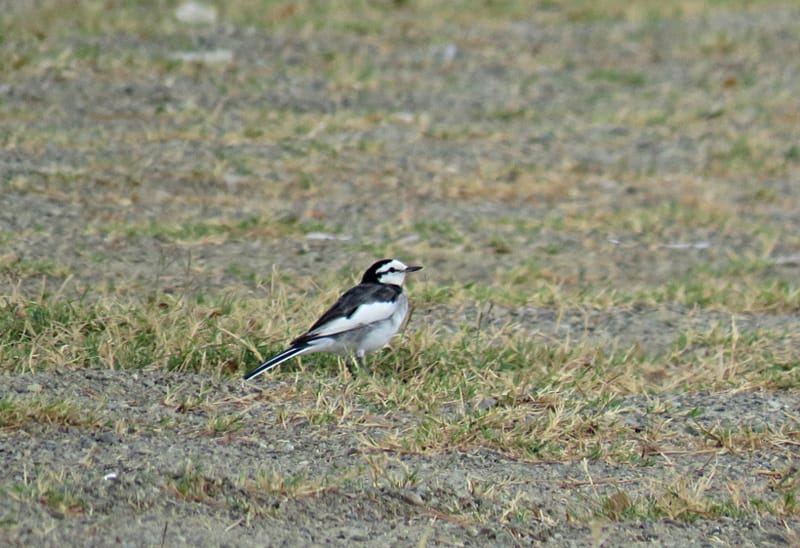 We ended a  lovely birding day there. Richard took us back to Paoay and Alex, Tere, and Mel continued on their trip north.