by Lando Inclan
---
Lando Inclan is frequent contributor of amazing Mindanao bird photos to the Philippine Bird Photography Forum Facebook group.  His most amazing contribution so far is this Tiger Shrike. According to the WBCP Checklist "the only recent record is 13 Dec 2011 from Puerto Princesa, Palawan by Stijn De Win". Previous to that it was recorded once in Jolo in 8 April 1887. Congratulations Lando Inclan on this third country record!
---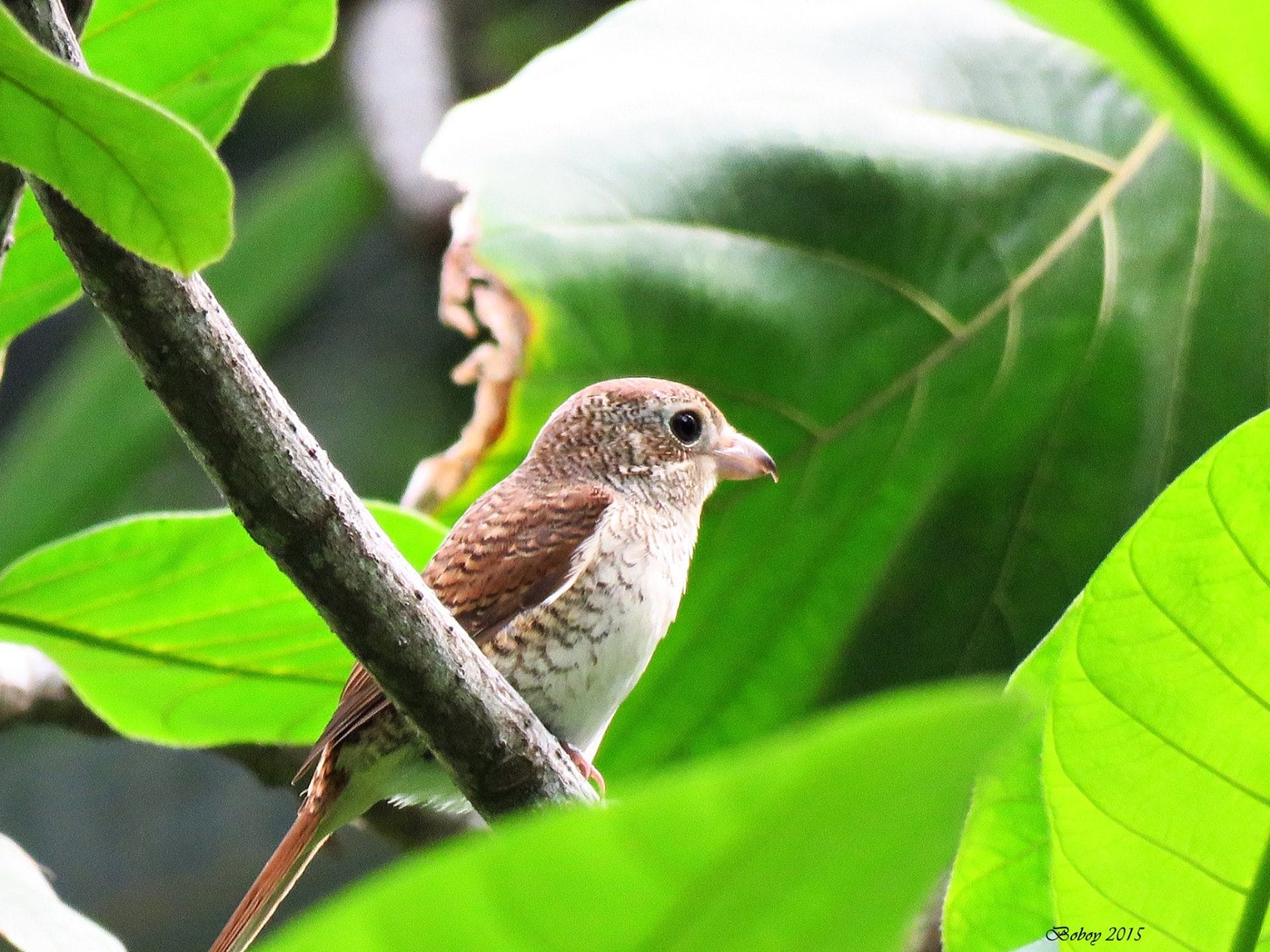 TIGER SHRIKE
Lanius tigrinus
Western Mindanao State University, San Ramon, Zamboanga City
September 26, 2015
I was about to take a jeepney, after a day of lab/lec classes, when I noticed this lonely bird in the parking area of the university College of Forestry. It looks like a Brown Shrike but smaller, and lacking the black mask typical of the bird.  Immediately, I took my cam and found out that it was another species of shrike. My students called me to say that the jeepney was moving out, but I waved at them to just go. Taking a photo of this new bird was more important to me than taking the trip back to the city at that moment. Its a migrant and a lifer, I said to myself. But unknown to me, I had an encounter and photographed not just a migrant, but a very rare bird, whose presence here, I can't explain. She was not wary of my presence, and gave me, ample time to take some shots, until a new jeepney came over. Upon reaching home, I immediately posted it online, and came to know of its true identity. OMG!..was all I could say.I believe, I was just lucky to be in the right place, and at the right time for this rare migrant.