October 3, 2015 – Club Trip to La Mesa Eco Park and eBird Session
La Mesa Ecopark, Quezon City
Karen Ochavo headed a club trip to La Mesa Ecopark on Saturday Oct. 3, 2015. There were 13 participants — Karen Ochavo, Genesis Santiago, Linda Gocon, Cathy Mendoza, Brian Ellis, Rodec dela Cruz, Douglas Ball, Klara Tisocki, Diuvs de Jesus, Riza Melicor, Art Melicor, Russell Andaya, Hrishi Anagha. They identified a total of 34 species seen/heard. Not bad for the Ecopark first timers in the group! There was some bullying going on there–3 Black-naped Orioles bullying 1 Large-billed Crow; 1 Brown Shrike bullying 2 Scaly-breasted Munias. The famous Ashy Ground Thrush showed up but not everyone saw it, and we all dipped with the pittas. One highlight was the Philippine Coucal that exposed itself and soared from its perch to cross the grassy amphitheater. Another highlight was the White-throated Kingfisher that was eating a small snake by the spillway!
After birding, 10 participants stayed at nearby Jollibee for a quick eBird session to put together our bird list. All in all it was a productive morning and a nice opportunity to meet new club members.
Here are two photos, one by the lagoon where we spotted a Common Kingfisher, and one post-birding. (Karen Ochavo)
October 10, 2015 – ARRCN Raptorwatch lecture series
Northwestern University
Laoag City, Ilocos Norte
In attendance were the University Vice President, faculty and students of the NWU, Biology Department head and students of the  Don Mariano Marcos State University (DMMSU) and the Department of Education.
Dr. Pete Calope who came with Richard Ruiz spoke on behalf of the University President. Although the president received us in his office upon our late arrival the night before (11:00 PM) and hosted us in the University visitors' house on campus he had to be in Manila on the day of the lecture.
Other events:-
Distribution of the first issue of the Raptor Information sheet 2015 edition. The 2 universities required more copies and we promised to send them the soft copy for printing at their expense provided the only amendment they can effect is to include their University logo on the space provided.
Turn over by the Nature Conservation Society of Japan of raptorwatch equipment composed of binoculars and a spotting scope donated by Nikon.
The Biology Dept head of DMMSU requested that their students be included in the spring watch  2016. Spring watch will now be a joint event between the universities.
The Department of Education asked the speakers after the lectures how students from other school can be made more aware on nature conservation. Dr Pete Calope promised to involve more students from Laoag on birdwatching projects like AWC, the Return of the Great Cormorant festival, the Spotted Imperial Pigeon spotting. He also volunteered Richard Ruiz to conduct more bird walks. NWU (Mike Calaramo) will conduct plant and tree walks, the Raptor group made an open invitation to the Department of Education to involve more students in the 2016 spring raptor watch Pannzian.
An MOU between the NWU, ARRCN, and the Raptor group was entered into for collaboration in the discovery, gathering and study of numbers, species, routes and habitats of migrating raptors and the establishment of a Raptor Data Bank in cooperation with other universities here and abroad. (Report from Alex Tiongco and photos fromAlex Tiongco & Marts Cervero)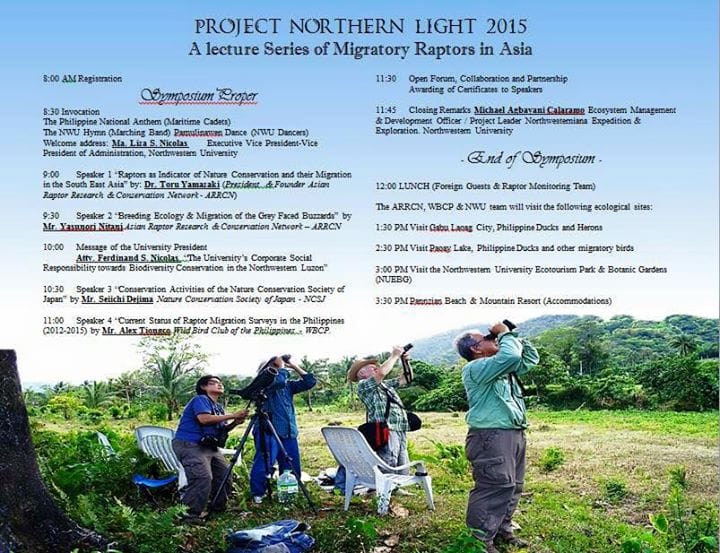 October 12, 2015 – ARRCN Raptorwatch lecture series
Cagayan State University
Sanchez Mira, Cagayan Valley
Attended and hosted by the University Dean and all department heads and selected students from High School and the collage levels.
The other events of the day were once again the distribution of the raptor information sheet, the donation of new Nikon binoculars and spotting scope. A soft copy of the raptor information sheet was also promised with same strict proviso.
Also discussed was the creation of a university-organised raptor database on routes, roosting sites and ecology where all students can report information individually gathered. Further study on the development of the system will be made collaboratively by email. (Report from Alex Tiongco and photos from Marts Cervero & Melanie Tan)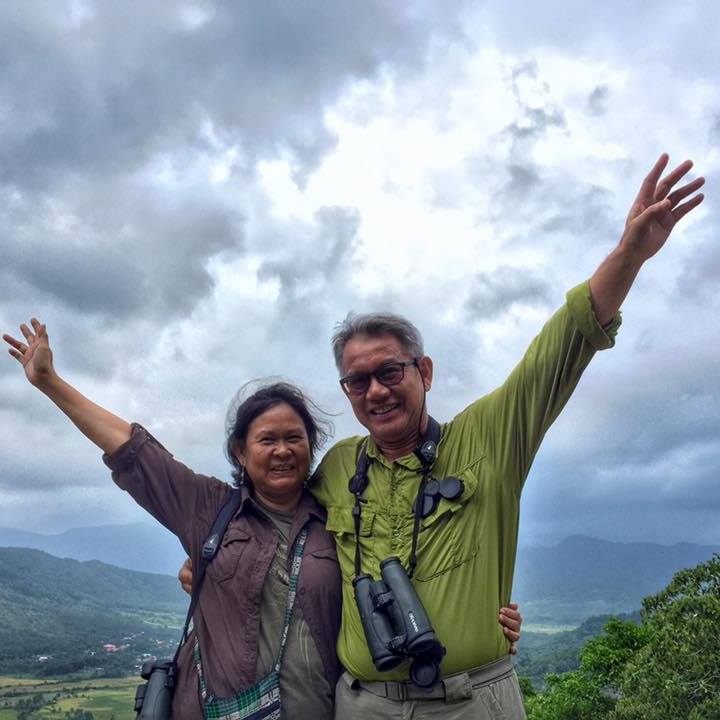 October 13, 2015 – ARRCN Raptorwatch lecture series
Pannzian Beach Resort
Pagudpud, Ilocos Norte
In attendance were the Mayor of Pagudpud, the wife of the Mayor of Adams who is also the Municipal Doctor and head of the local Department of Tourism (the mayor of Adams had a meeting in Baguio) Barangay heads and kagawads, various farmer and fishing groups, the MENRO of both Adams and Pagudpud and the CENRO,
62 people attended the lectures braving the inclement weather. Because of bad roads and swollen rivers, only 10 people from Adams were able to attend using motorcycles over the hanging bridges.
Binoculars were turned over to the Mayor and Menro of Adams for raptorwatch. Adams will build a raptorwatch shed on Lover's Peak for their observers.
The mayor of Pagudpud will encourage the Municipal high school to get its students involved with the science projects of both NWU and  DMMSU which are being conducted on the Patapat – Kalbaryo Mountains. The Municipality of Pagudpud has an on-going MOA with the DMMSU for such projects but has been seldom used.  He will also instruct his Menro, and forest guards to spread out during spring migration to help discover other viewing sites. (Report from Alex Tiongco and photos from Melanie Tan)
October 10, 2015 – Club trip to Masungi Karst Conservation Area
Tanay, Rizal
8:00 am
WBCP members had a wonderful trip last Saturday to the Masungi Karst Conservation Area, although it was very hot and quite a trek. It was about a 2 or 3 km hike, up and down, up and down.
Wonderfully designed paths and trails, a steel spiderweb and hanging bridges, climbing ropes for the adventurous, and all well styled to fit into the natural area, not stand out. Very accessible, as long as you watch your head (helmets were provided, though only necessary at a few points).
The group did not see as many birds as hoped, though still 28 species. The group recommends that for the full/next trip, they should be there very early, so that we can get to the most interesting areas at dawn.
The area where they started out to pick up Ann Dumaliang was the clubhouse, and in the few minutes they were there, they saw White-throated Kingfisher, Red-keeled Flowerpeckers, a Coleto and may have heard a hornbill in the far distance.
The Karst area was very hot and as there is little vegetation in places, there were mostly bulbuls flying around. A Scale-breasted Malkoha was spotted only by Genesis, and later a Striped Flowerpecker was seen well only by Nikdye (most of the participants just heard it, but only spotted a small blur flying off once it flew off). A Guaiabero gave them wonderful views from a few meters distance where it was perched in a tree. (Report from Willem van de Ven and photos from Linda Gocon)
October 18, 2015-Records Committee Meeting
Lu Residece, Manula
The Records Committee Meeting of the Wild Bird Club of the Phil. are usually scheduled three month ahead of time to ensure that committee members can attend. Who would think that Typhoon "Lando" would make a landfall on the same date? Knowing the importance of gathering data fior the Philippine bird list eight of the seventeen members braved the gusty wnds and the rains of a Typhoon Signal No. 2 in Metro Manila to meet up at Mike's place.
The pace of the meeting matched the speed of the typhoon's winds and we finished everything in 3 hours. They also welcomed new members George and Babie. Light conversations continued over a late lunch of the usual good food served at the Lu Residence.
Willem, Babie and I had to stay behind to get our stuff ready for packing to attend and represent the Philippines in the various bird festivals happening all ovler Asia within the next two weeks. First to leave will be Willem for the Borneo Bird Fest; then off goes Mike to Taiwan while Babie and I will be off to Japan while some will be in Singapore. Serious fun on a stormy Sunday only happens to members of the Wild Bird Club of the Phil. (Reports and photo from Cristina Cinco)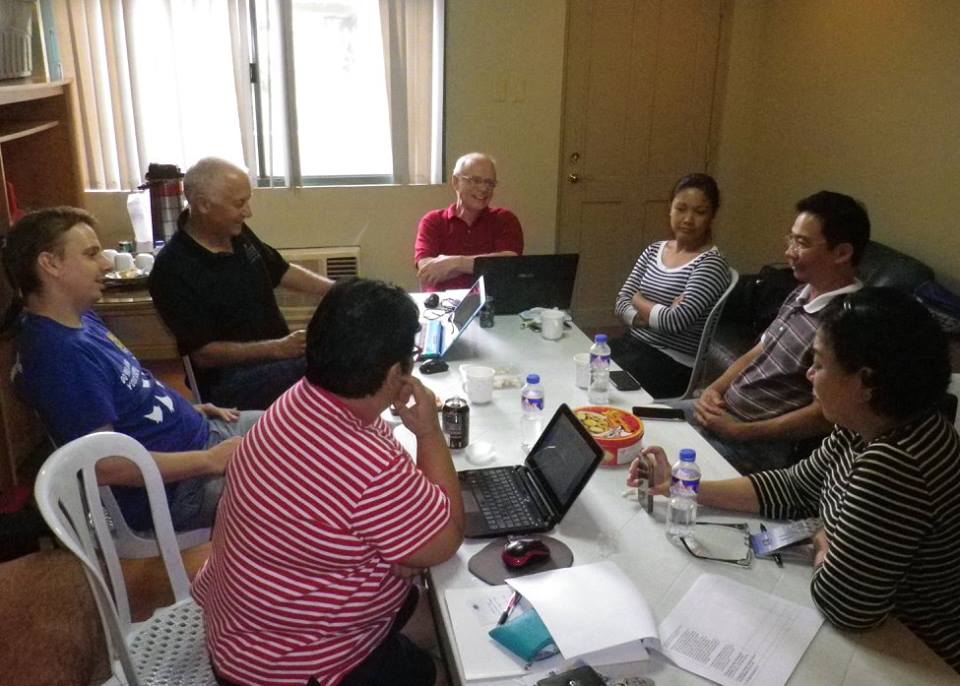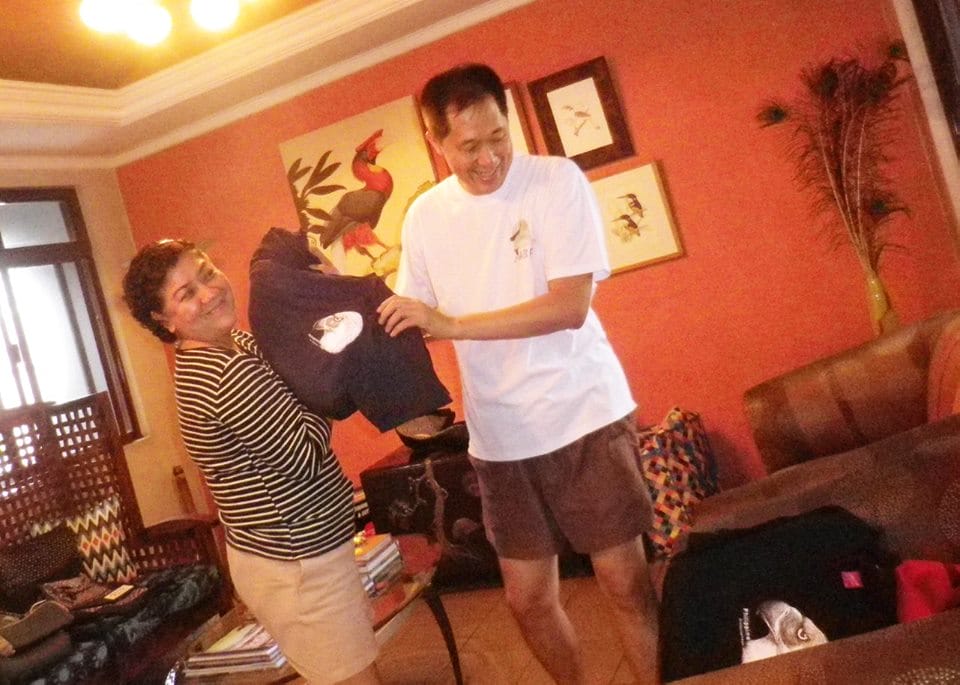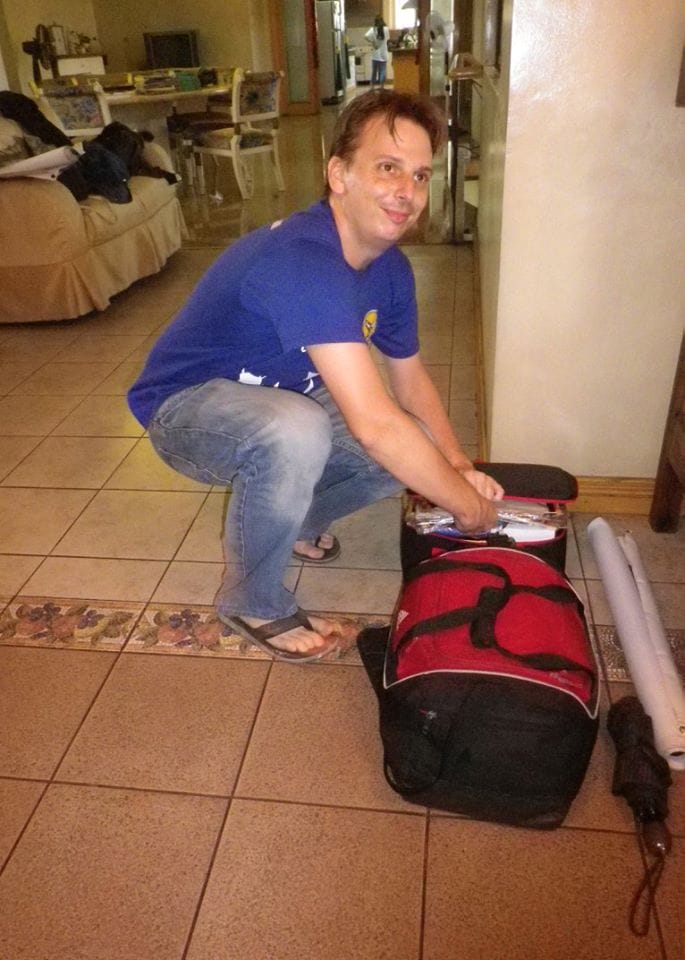 October 21-25, 2015- 9th ARRCN Symposium 2015
Novotel Chumphon Beach Resort and Golf
Chumphon, Thailand
Seven Members of the club and five presenters attended the 9th ARRCN Raptor Sympsosium in Chumphon, Thailand. PEF and Representatives of the the Davao Dept of Tourism was be another delegation. There was also another person who will talk about Owls.
This was the biggest Philippine delegation in 9 years. The Philippines has woken up to address the black hole. (Report and photos from Alex Tiongco)
October 23-24, 2015 – 17th Taipei International Birdwatching Fair
Guandu Nature Park, Taipei
Taiwan
Karen Ochavo and Mike Lu represented WBCP in the 17th International Birdwatching Fair in Taipei. They were given a booth for two days where they sold out most of club merchandise. The no. 1 best seller was the Philippine Eagle shirt–new design by Arnel Telesforo. Also in demand was the new book by Maia, Rob, Trinket and Andri, but the two didn't have enough on stock.
First day it was quite rainy throughout so not too many visitors, around 3000+ as counted by WBST. But on the second day the weather was perfect–partly cloudy but dry with a cool breeze, so 7000+ visitors turned up!
It was a really fun experience meeting a lot of representatives from local and international bird clubs and societies. And of course, the food was awesome! Well done to the Wild Bird Society of Taipei for a well organized event! Add to that the well managed venue, Guandu Wetland Park, where visitors got to spot birds from the viewing deck. (Report from Karen Ochavo and photos from Karen Ochavo & Mike Lu)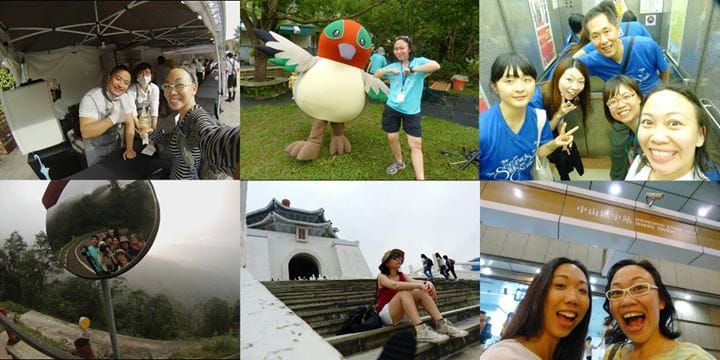 October 23-25, 2015 – 7th Borneo Bird Festival
Kinabalu Park
Kota Kinabalu, Malaysia
October 31-November 1, 2015 – 15th Japan Bird Festival
Lake Teganuma, Abiko City
Chiba, Japan
Hosted by Abiko City (
Chiba
) in partnership with  the Wild Bird Society of Japan (Ibaraki), this is the first time they are  inviting foreign organizations.  WBCP was be represented by Secretary Tinggay Cinco and Babie Magadia. (Photos from Aruhiko Asuka)