The 11th Katala Festival
by Martha Tan
with photos from Martha Tan, Karen Ochavo, Diuvs de Jesus, Willem van de Ven
Early mornings hold a certain aspect of reality that many live most their lives missing out on. It is filled with this serene presence of all other life. Running its own course, at its own pace, all the while apparently in tune and time with one another. Being with bird watchers even just for a day, or in this case four, gave me a glimpse of the grace of life beyond our own. That is what the trip to Palawan was like, a second look at what has always been there but has since been overlooked.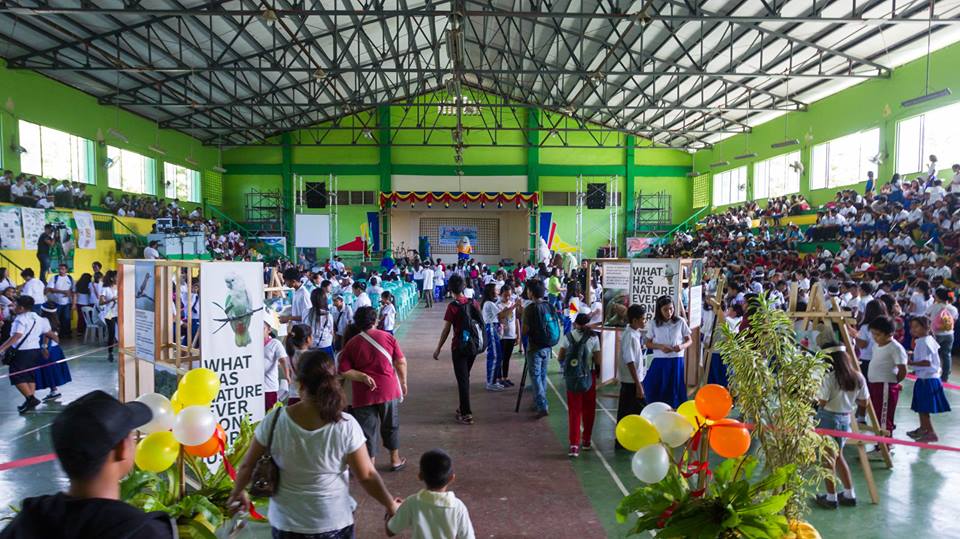 The 11th Katala Festival held on June 30, 2017, brought together not only the entire municipality of Narra, Palawan, but also delegates from the Wild Bird Club Malaysia, Wild Bird Society of Taipei, members of the Mabuwaya Foundation from Isabela, and members of the Wild Bird Club of the Philippines. By the great efforts of members of the Katala Foundation, the festival blossomed into more than just another event to attend, but a joining of forces and building of connections throughout the community. From what I could see, it enlightened many about the wonders of nature that we are surrounded by, the impact we have on protecting and conserving biological diversity, and how our lives are dependent on each other therefore highlighting the gravity of working together for one another. It reminded me of how much beauty and simplicity there is to appreciate and value in this world, along with the resolution of how we could remind ourselves to do so more often.
Seeing how eager and genuinely interested the children were to learn about and to spot the different birds just around the corner was incredible. They have this closer grasp on nature, and I think that they realized the importance of their role in safeguarding and caring for it all. It truly warmed my heart to see how excited they all were to get a chance to take a closer look at the life around them. Although they've probably come across them before, it was as if they were seeing the birds, such as the Eurasian Tree Sparrows or simply the Maya, for the first time. Having had the chance to look through binoculars and see them up close with the details of their features, the kids were so enthusiastic. A couple were even able to spot a White-collared Kingfisher and an Olive-backed Sunbird, all on their own. There were definitely some future birders amongst the mix of kids; can't wait to hopefully see them again next year.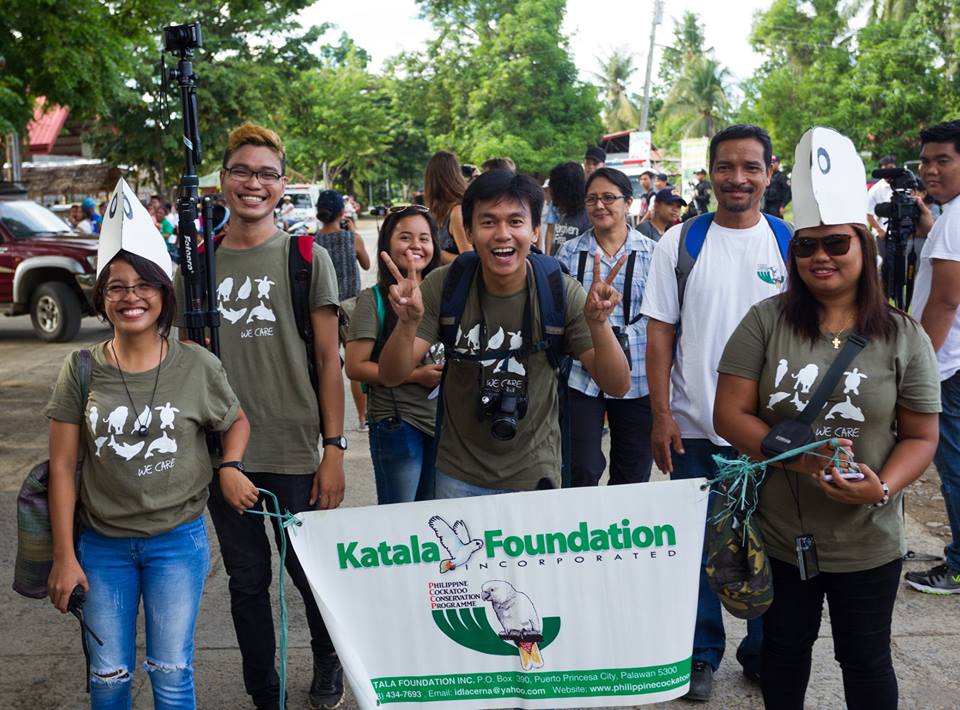 It was certainly a day well spent for us all. From the parade, the bird walks, to the quiz bees, the talks, the chant and speech contests, the face painting, the arts and crafts, and down to some Zumba dancing to end the festival. Tired from all the happenings, but everyone wore a smile on their face that carried on and got even brighter as day turned to night with a beachfront dinner and some more dancing.
Bird watching was a bonus on top of every great and fulfilling moment throughout this trip to Palawan. A day before the festival, fresh out of the plane, we headed straight to the Zigzag road to see some birds and get acquainted with one another. Although having only met each other a couple hours earlier, as soon as the first couple of birds were caught in sight, it mattered not. For right away we all had something in common, a string of moments in time-shared as we marveled at that which flit and fly with songs to sing. We helped each other spot many birds, among which was the Melodious Palawan Babbler, however plain in appearance sang a sweet refrain for us all to hear. Then there were the Hill Mynas flitting about in the branches, and the ever-elusive Yellow-throated Leafbirds blending into the foliage.
Every morning was spent waking up before the sun's rays crept into the sky, hopping into the vans, and then taking the rest of the way on foot in search of more birds to see. All wandered in patient anticipation of the possibilities that could occur, and the sightings we would have. Lo and behold, on the eve of the festival, such possibility came to pass. What a marvelous sight it was to watch as the Katalas, tallying up to 90 which is almost 10% of the world's population, made their way across the sky right above us as the eventide drew on: a warm welcome for us to Narra!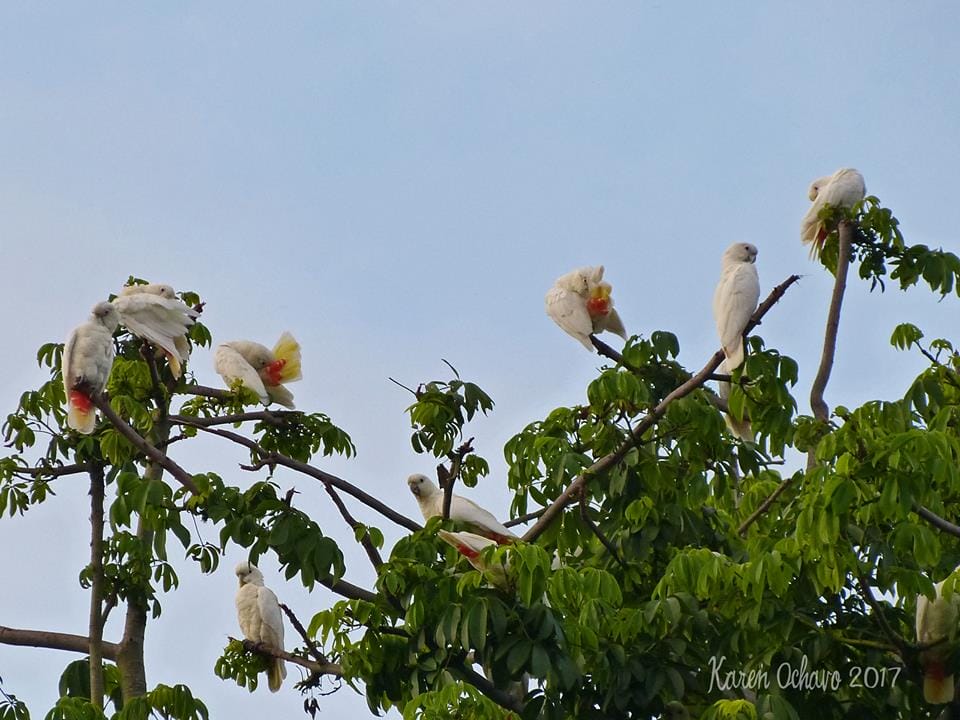 There was always more, each day was filled with new places to visit and birds to watch. Those hours were filled with this ring of excitement, as laughter was shared between strangers, and rare moments were witnessed and enjoyed together by newfound friends. I couldn't help but stand in awe as we got the chance to bask in life's many wonders. Such as the birds themselves, with plumage ranging from the spectrum of nature's reflection; the land on which boughs of trees spring forth breath, and the people who dedicate their lives to ensuring that the simple miracles of this existence continues on.
There was never really a dull moment, for wherever we went in Palawan, be it somewhere along the Borbon beach in Narra, from where we had a great view of the Katalas in flight; Napsan, Puerto Princesa, where we had lunch, a nice swim, and a couple rounds of Frisbee on the beach after seeing birds such as the Palawan Blue Flycatcher, the Spot Throated Flameback Woodpecker, and the Blue Headed Racquet-tail; or the Iwahig Prison and Penal Colony, wherein former prisoners engage in vocational activities in order to learn and later on be reintroduced into society, and where we saw a couple Purple-throated Sunbirds, a Little Spiderhunter, and another Palawan Hornbill. Then in Buenavista – Sabang, we spotted White-vented Shamas, Lovely Sunbirds, Palawan Fairy Bluebirds, a Blue Paradise-Flycatcher, and a pair of Great Slaty Woodpeckers, to name a few.
Not only were the birds beautiful to gaze upon in their natural setting, but the company throughout the trip kept things light and full of vibrant spirit and humour. Coming from such different walks of life, I believe that we all learned something new from one another. We parted ways with fond memories, deepened inspirations, and shared senses driven for further change and sustainability.
Within those days, time flew at a different rate, and the hours felt filled in the best of ways. We felt steady and harmonious, even with all the various activities going about. However, hours often feel shorter than they are in our day-to-day lives. They are so jam-packed with places we need to be in, things we need to do, and deadlines we need to meet. It is easy to be swept up in the rush of how everything is supposed to run, but when one takes a moment, a moment out of their ordinary routine, to be somewhere else, to take a short pause and appreciate that which are in our surroundings, one becomes a part of something else altogether: something that awaits for us to take our place and to embody our role in the grand scheme of things.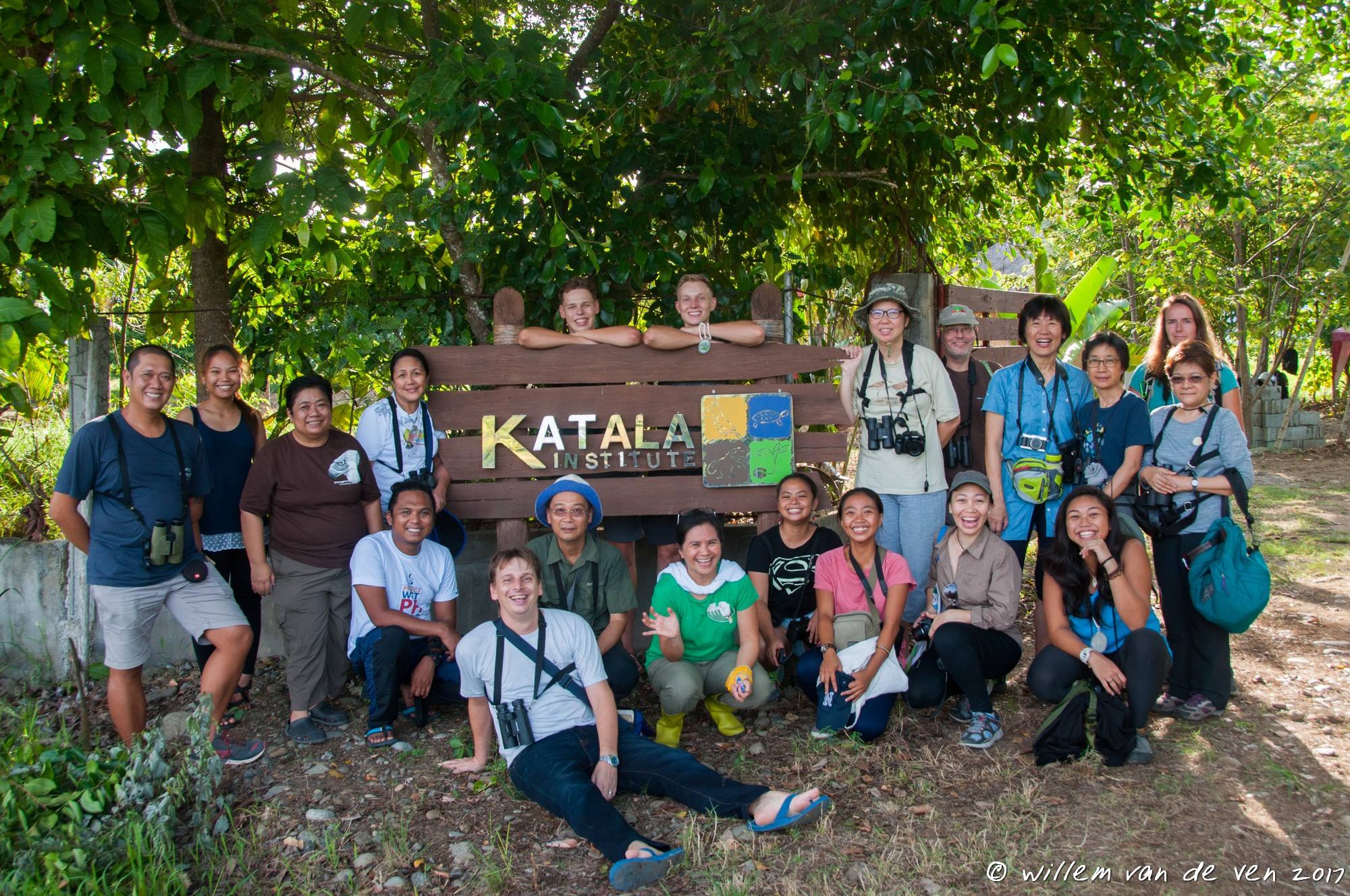 To get another perspective of the 11th Katala Festival, check out the following articles by members of the Wild Bird Club Malaysia:
http://www.wildbirdclub.my/2017/07/philippine-cockatoo-festival-2017-in.html#.WWCJ83nW064.mailto
http://www.wildbirdclub.my/2017/07/birds-of-palawan-island-in-three-days.html#.WWCKixLI2nw.mailto